EXHIBITIONS
Laurence De Leersnyder "Perspective de fuite à l'anglaise" at 40mcube outsite, Rennes
Close
1
2
3
4
5
6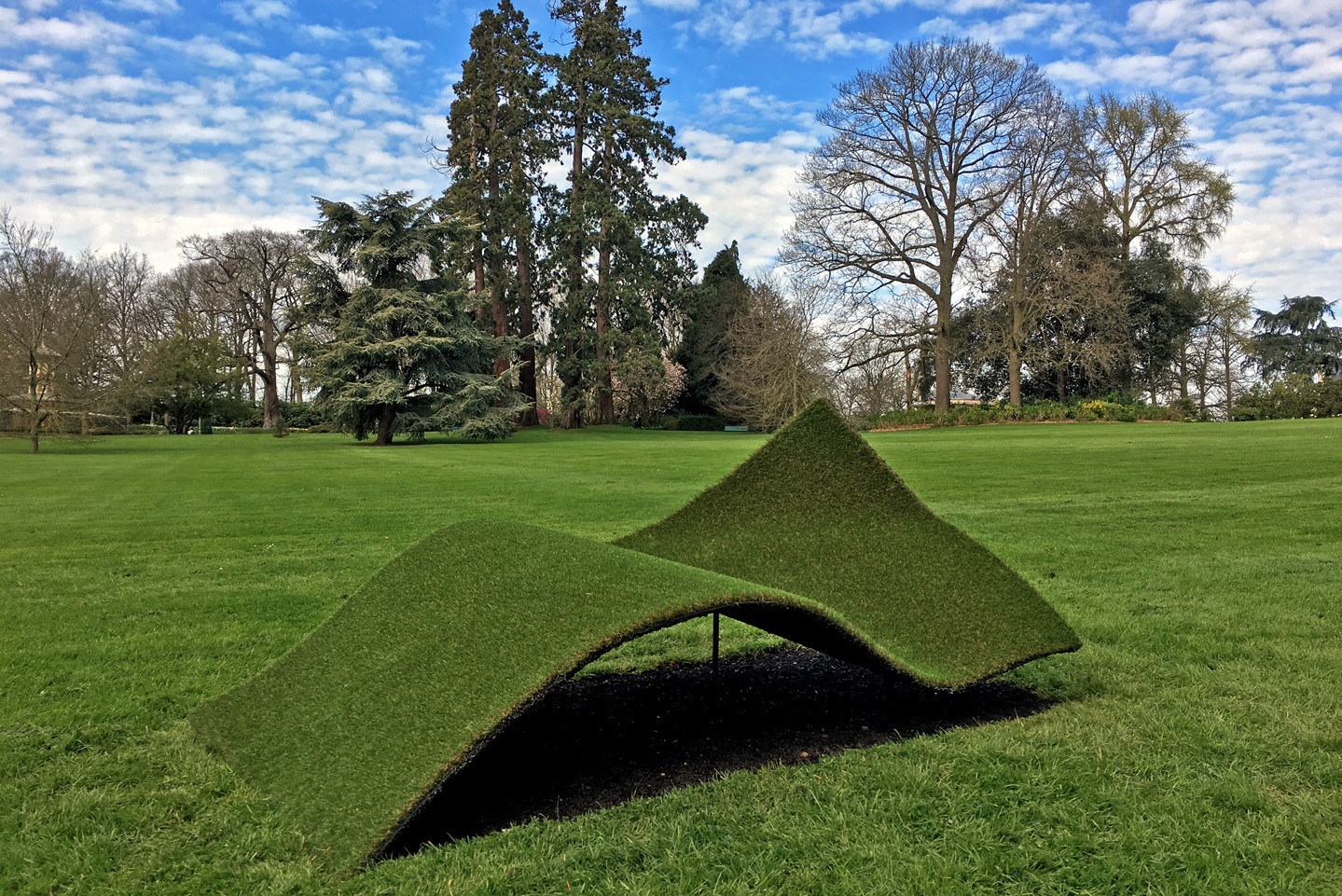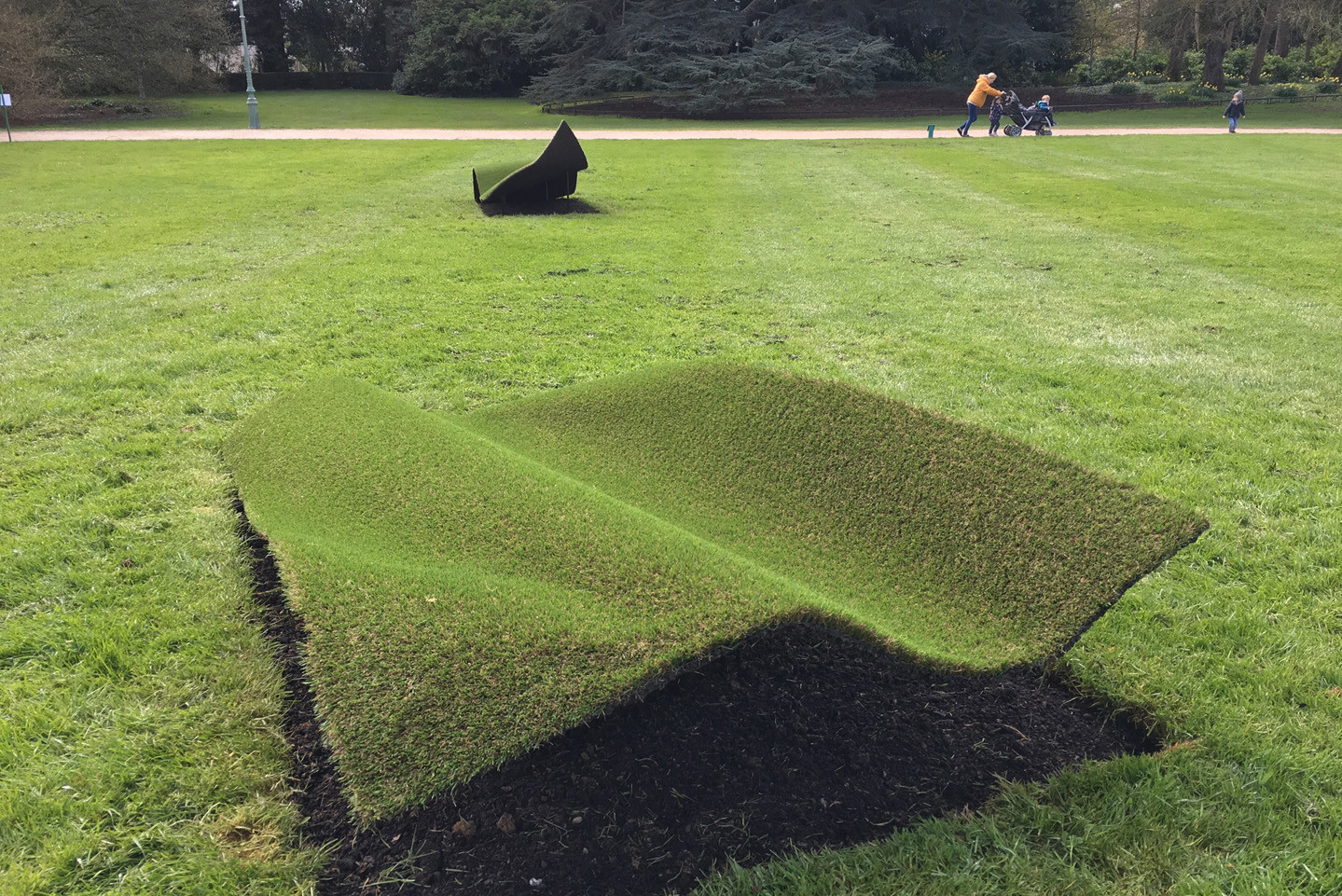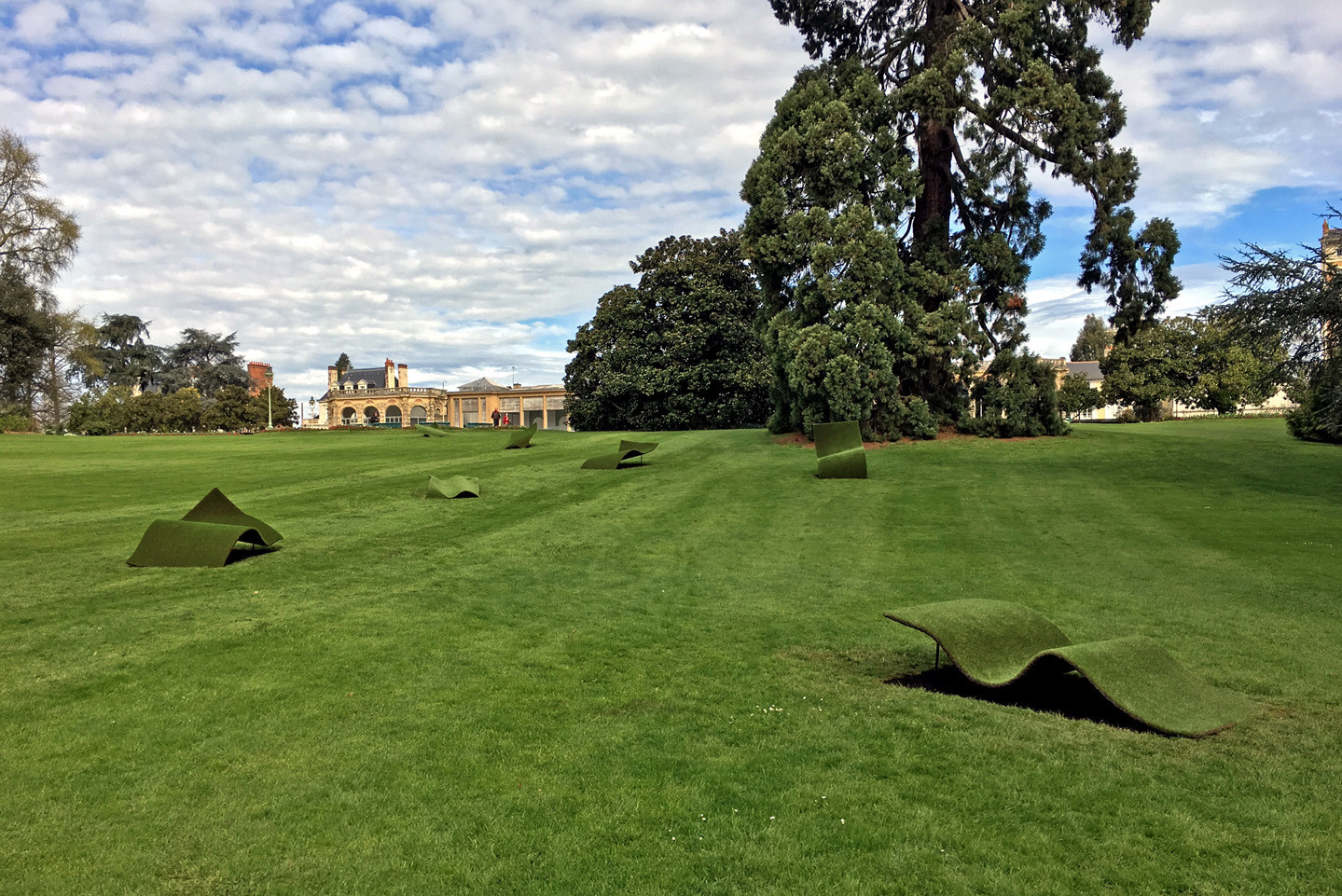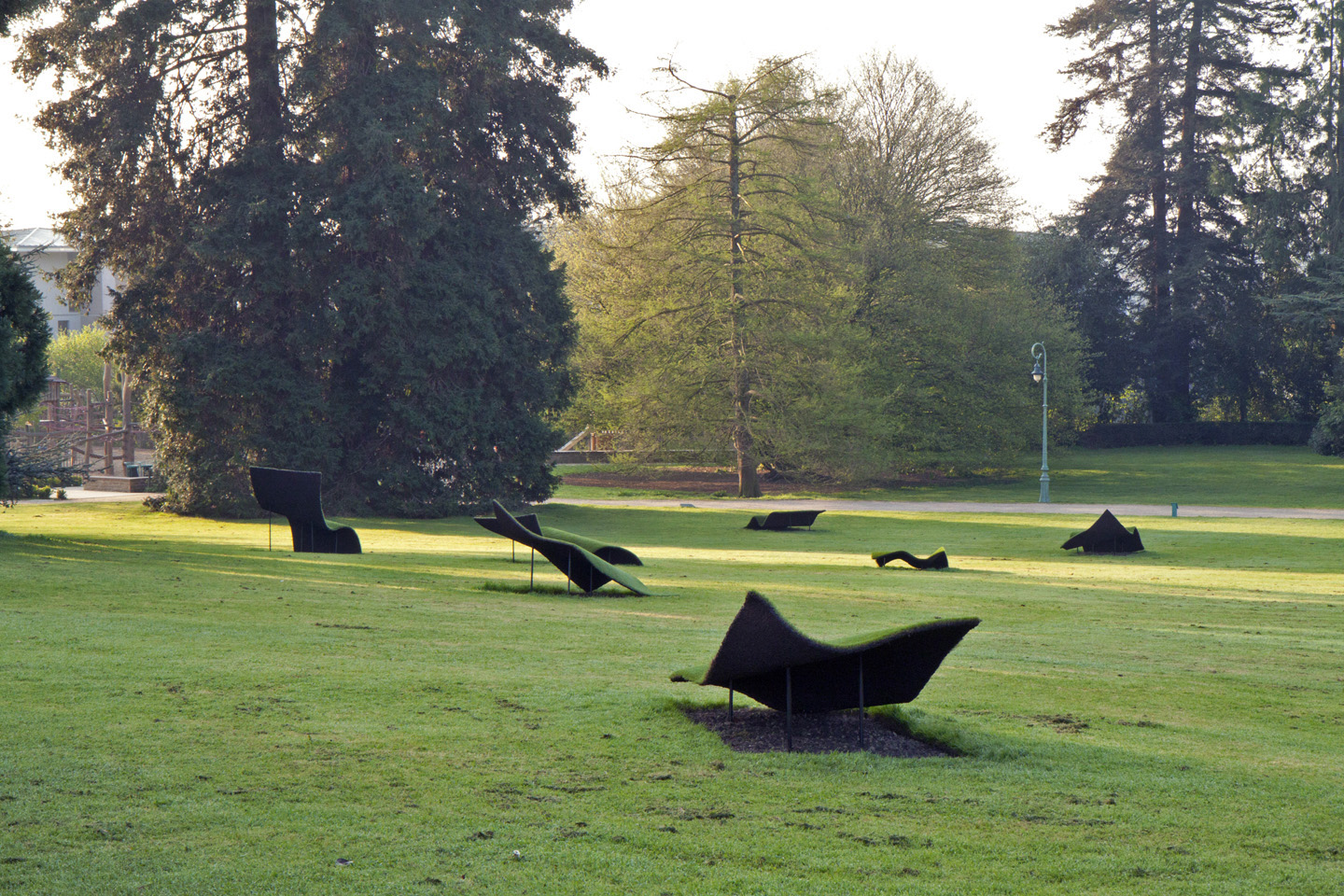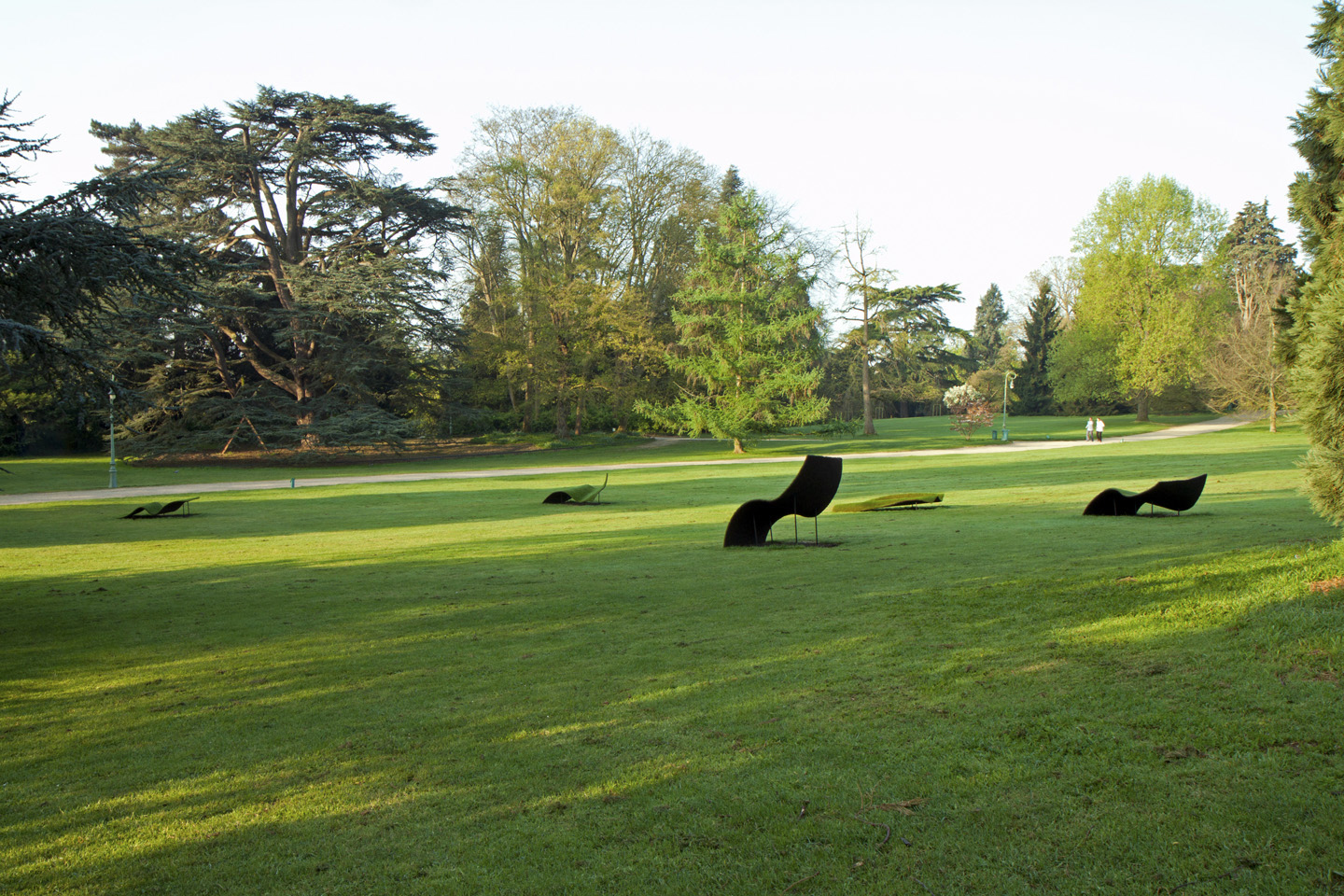 Invited by 40mcube to realize a work to put in a public space, Laurence de Leersynder intervenes in the Park Thabor, in downtown Rennes. As one of the most visited places in the city, it mixes the garden "à la française" and the English landscape park, orangery and music pavilion, and spreads over 10 hectares. Leersynder presents here her most recent work: Perspective de fuite à l'anglaise, a set of landscape sculptures that discombobulates the scenery by creating waves in sections of the lawn, ready to take off and y at any given moment.
The many works of Laurence De Leersynder are the results of experiments. The process of experimentation, even if not visible at rst sight, can be guessed when taking the time to decipher the forms which at first one perceives as strange, even incongruous. Laurence De Leersnyder's works contain the trace of natural or human actions, her trace, embedded in the elements.
Leersnyder uses materials from the earth, but also materials that can be transformed, such as plaster, wax, alloy, or construction materials like sand and concrete with which she works in a fashion "against nature": deformed, forced, overturned, mangled and so on. In her work, Colonnes de terre (Columns of earth), she constrains an amount of soil and earth in a speci c geometric shape, simply by using the force of pressure. She thus provokes a change in the state of matter of the material: something that was once unstable and shapeless becomes solid.
She also creates certain phenomenon in her works that present inversions where a cavity becomes filled. In La fonte des sables (The melting of sands), she removes a section of ground to fill the edges with aluminum, creating a mold of what was once a void. She then mounts the hardened metals on a base, and inverses it so that it stands upside down. The aluminum conserves the original form of the cavity, from which comes some of the bizarreness of this work.

Also, quite evident in many of her works is the conversion from horizontal to vertical. Concretum, is an ensemble of three concrete molds of the Earth's surface, which are then erected in monoliths, on the same ground of their removal.
The words trace, imprint and geology can all be used to describe the work of Laurence De Leersynder, which often consists of discovering that which is ordinarily hidden or buried. She brings these shapes to the surface in the given place of exhibition, or directly outside in our established natural spaces. This is the element which De Leersynder looks to provoke: nature, which man has forever tried to control and dominate.
Perspective de fuite à l'anglaise is an intervention in the city landscape: portions of the park's lawn have risen up, creating waves, unsettling the normally quiet and simple scenery of the Thabor garden in Rennes. These pieces of earth subtly alter the outside experience, emerging a hidden trace of a secret underground life.
Anne Langois
.
at 40mcube outsite, Rennes
until 30 September 2017