EXHIBITIONS
"La vie est un collage" at Galerie Anne Barrault, Paris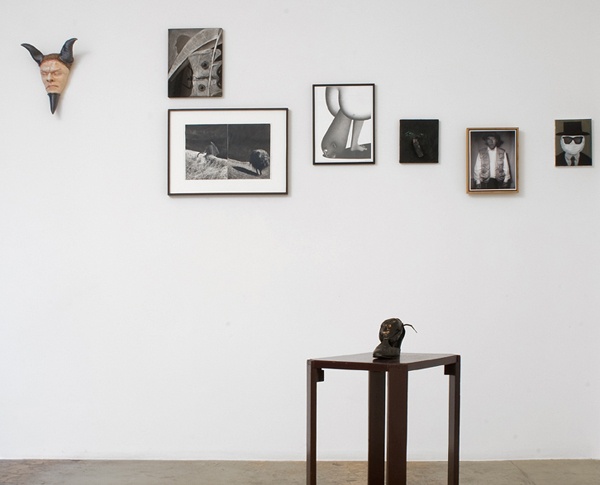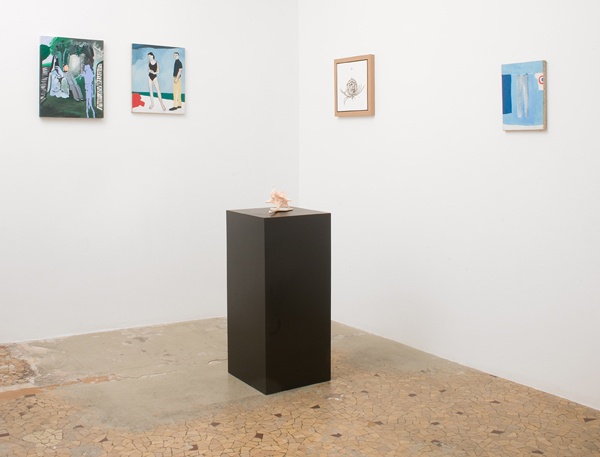 This exhibition, imagined from the founding principle of thought, collage, puts together books and works of art (writers and artists). Each book exhibited is tightly related to one or a group of works. They echo in many ways, from themes to biographies, formal analogies to friendship ties, from thought to mind, etc.
This is really collage work, since the starting point –the rule- was either the artist was to be associated with a writer, or a book was to be associated with a work of art. The other rule was that the books were to come exclusively from my own collection, of course. It may sometimes seem far-fetched, but, anyway, in the exhibition, each choice is vindicated – which does not prevent it from seeming far-fetched as well…
You will find at random Erich Von Stroheim associated with Olivier Blanckart, Gertrude Stein with Agathe May, John Heartfield with Vincent Corpet, Denis Larget with a Quattrocento anonymous author, Jochen Gerner with Giovanni Boccacio, Philippe Favier with Félix Valotton and Rémy de Gourmont, Ramuntcho Matta with Chris Marker, Killoffer with Reverend Father Louis-Marie Sinistrari d'Ameno, Alun Williams with Gaston de Pawlowski, Michel Gouéry with Robert Willan, Charbel- Joseph H.Boutros with John Cage, Marc Desgrandchamps with Pier Paolo Pasolini, Guillaume Pinard with Mr Bonamy, Mr Broca and Mr Beau, Benjamin Swaim with Robert Filliou, Magdi Senadji with Ambrose Bierce, and last, Mimosa Echard with Haruki Murakami.
Let us admit that these nonsensical associations are rather surprising, and their being vindicated cannot be but unlikely. As Paul Valéry put it "crazy research is the mother of unforeseen discoveries".
Philippe Ducat
P.S.: The books in the exhibition are not ordinary ones. With autographs, envoys, first editions, with original drawings, extremely rare, each of them is definitely exceptional.
.
at Galerie Anne Barrault, Paris
until 22 February 2014
.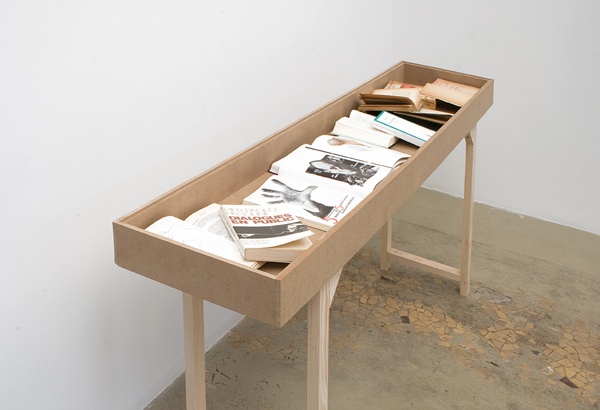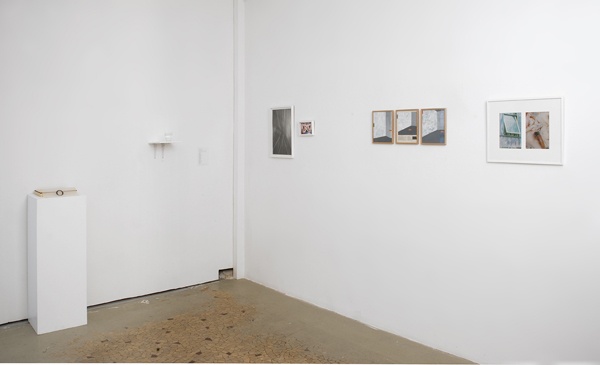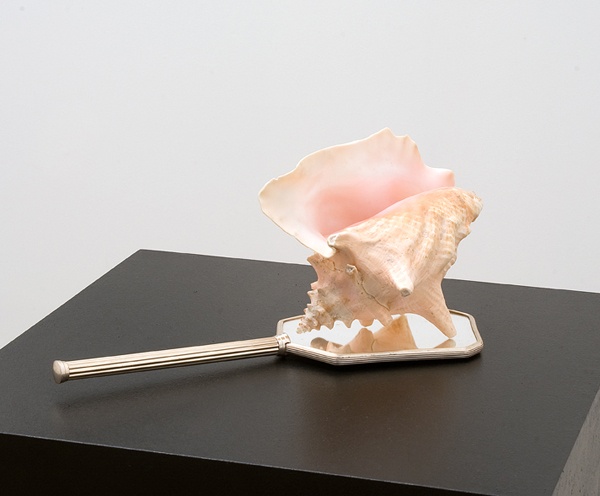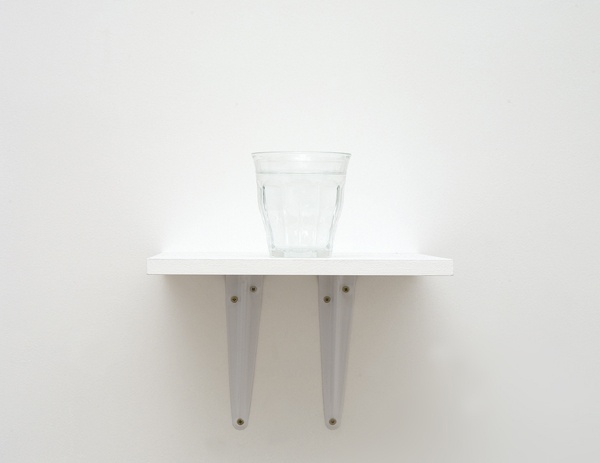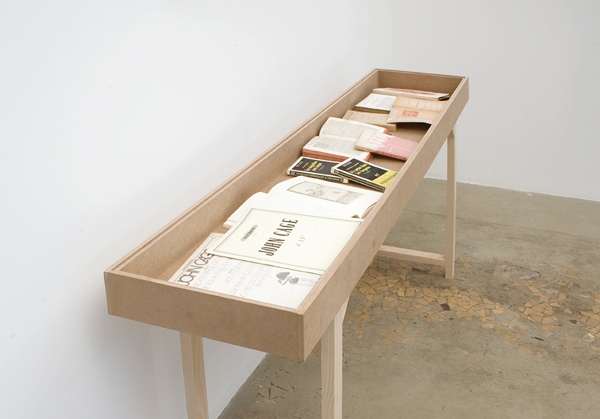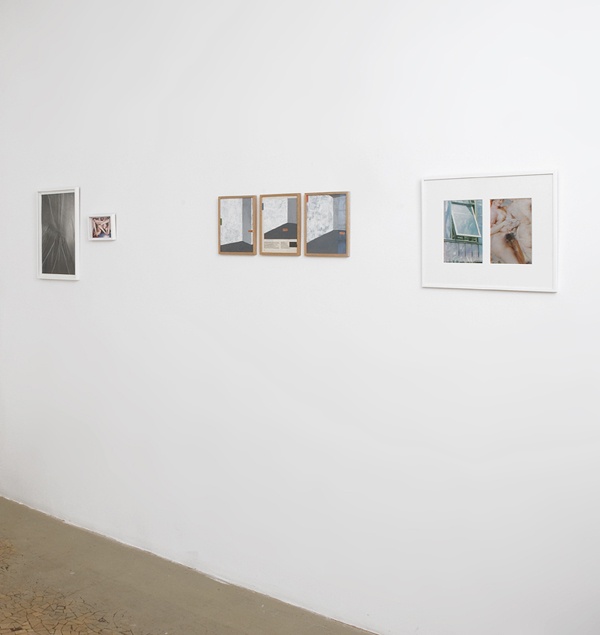 All images – "La vie est un collage" installation views at Galerie Anne Barrault, Paris, 2014
.
Courtesy: the artists; Galerie Anne Barrault, Paris.