EXHIBITIONS
Lea Porsager, Gizela Mickiewicz and Nicola Martini at Rolando Anselmi, Berlin
Close
1
2
3
4
5
6
7
8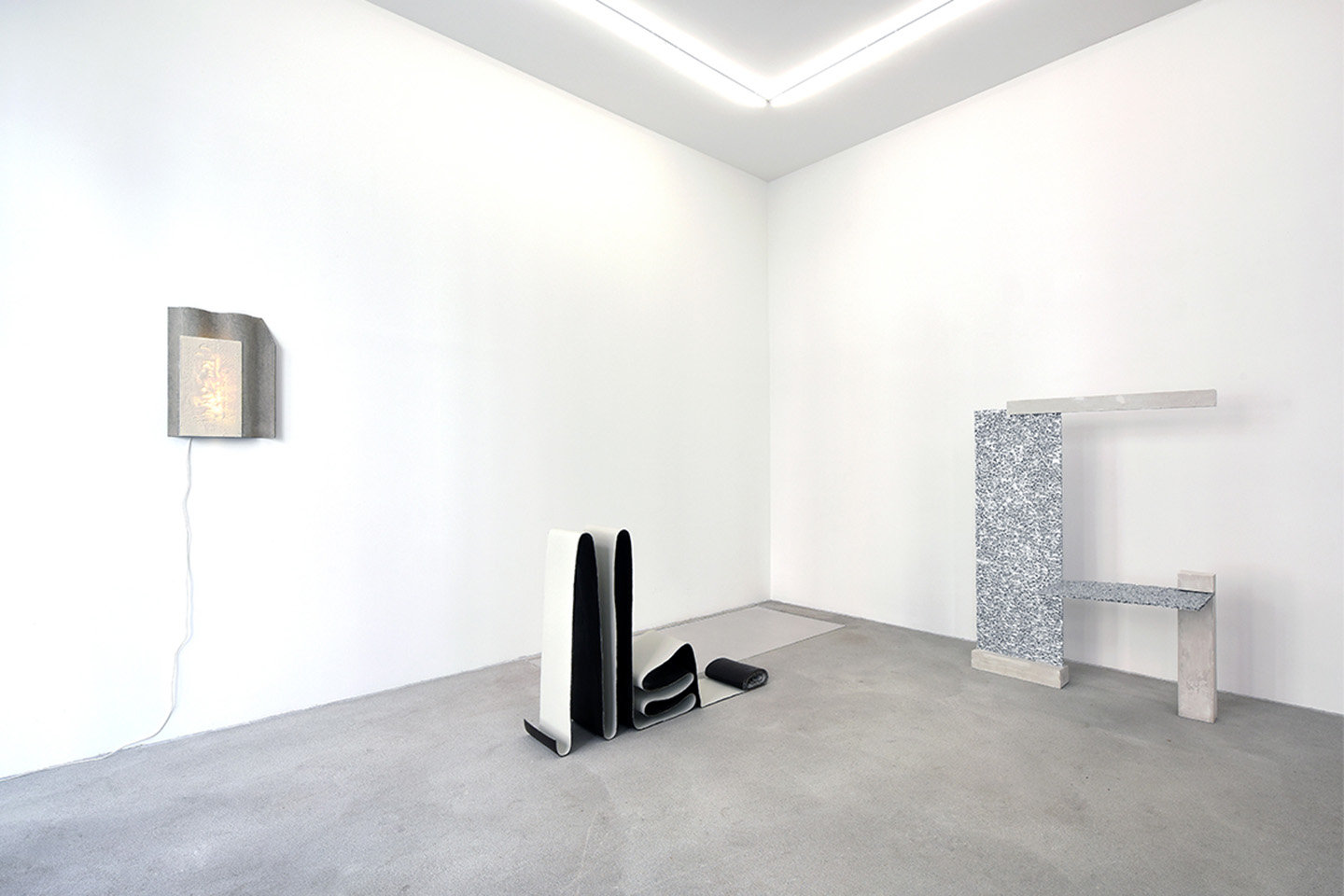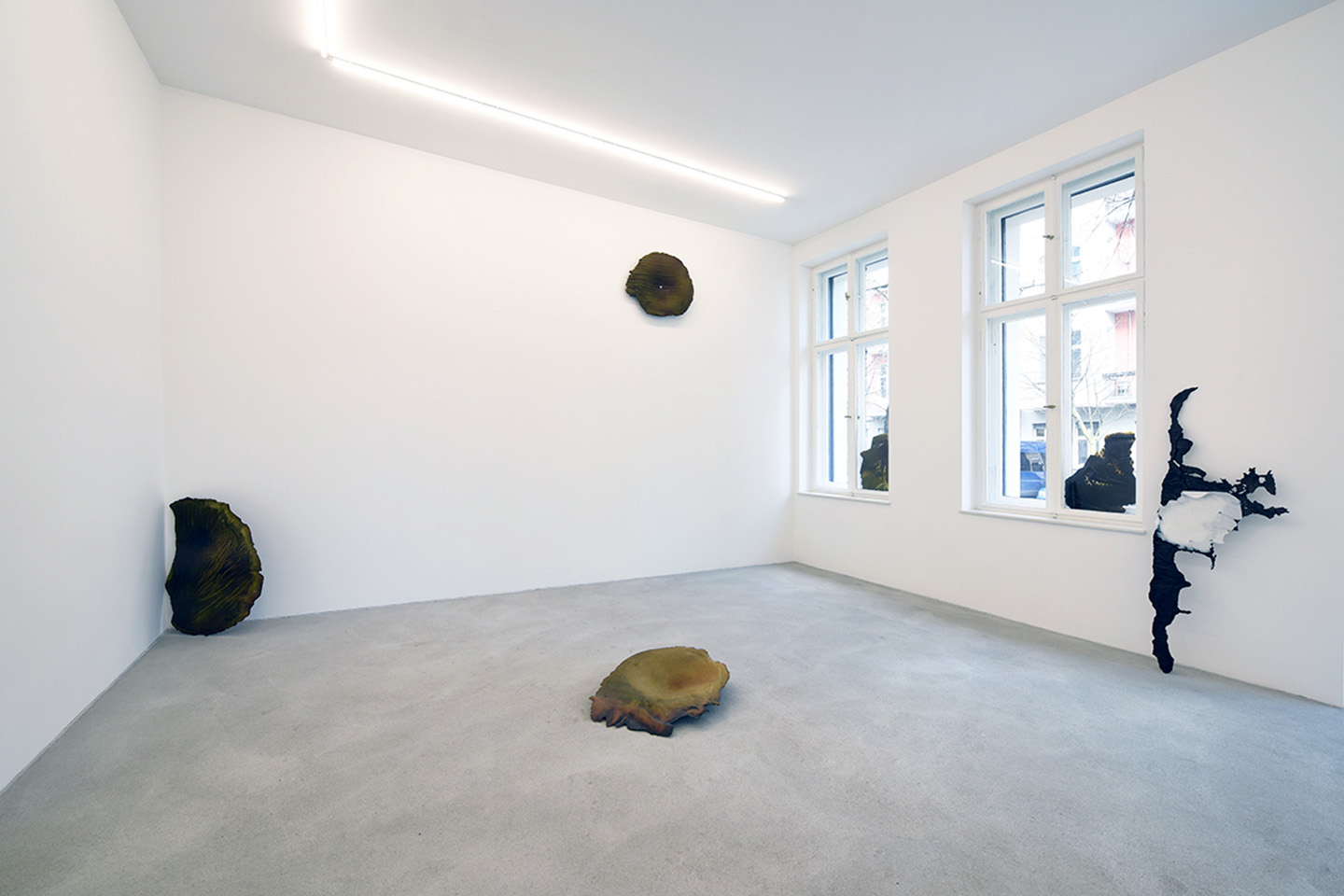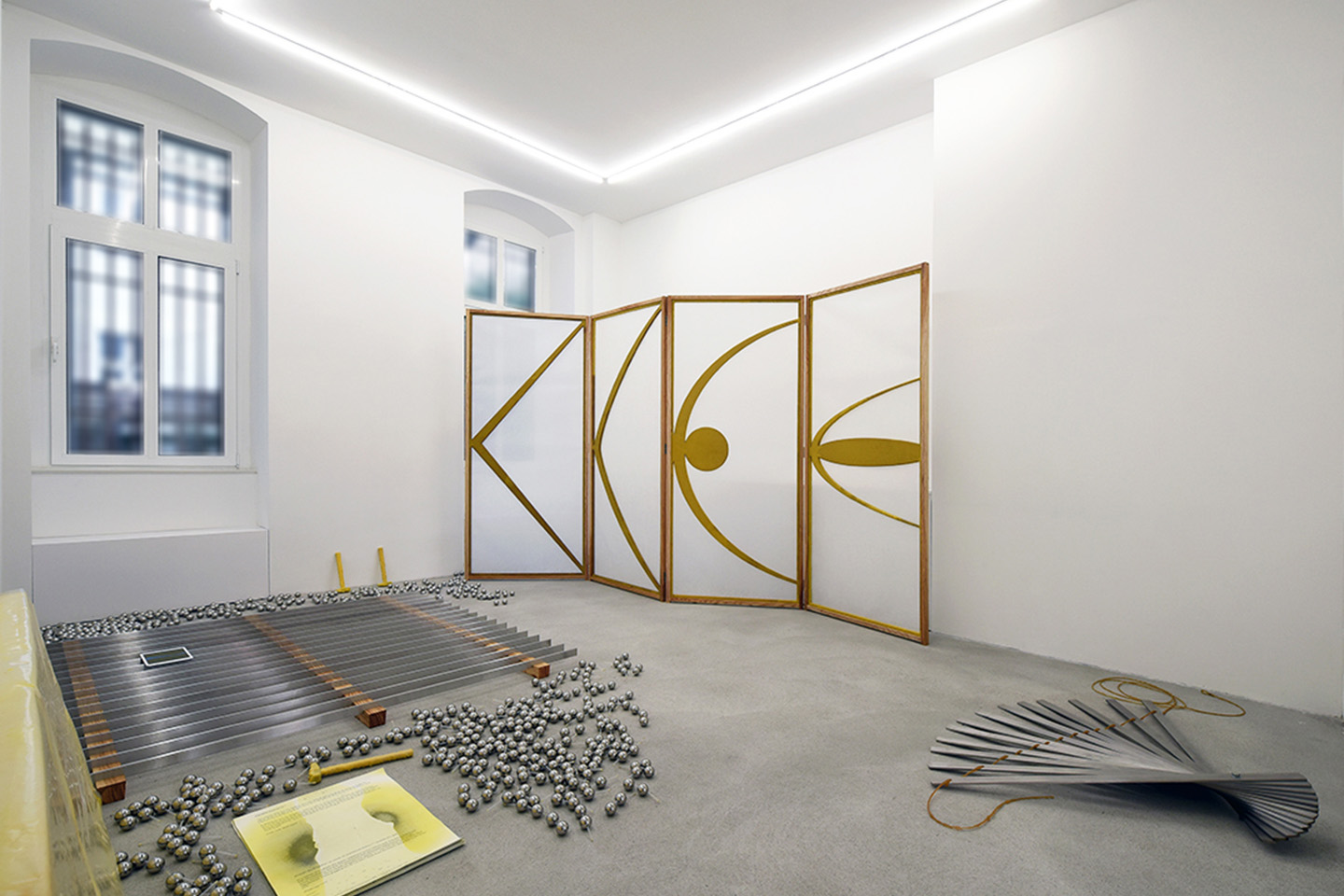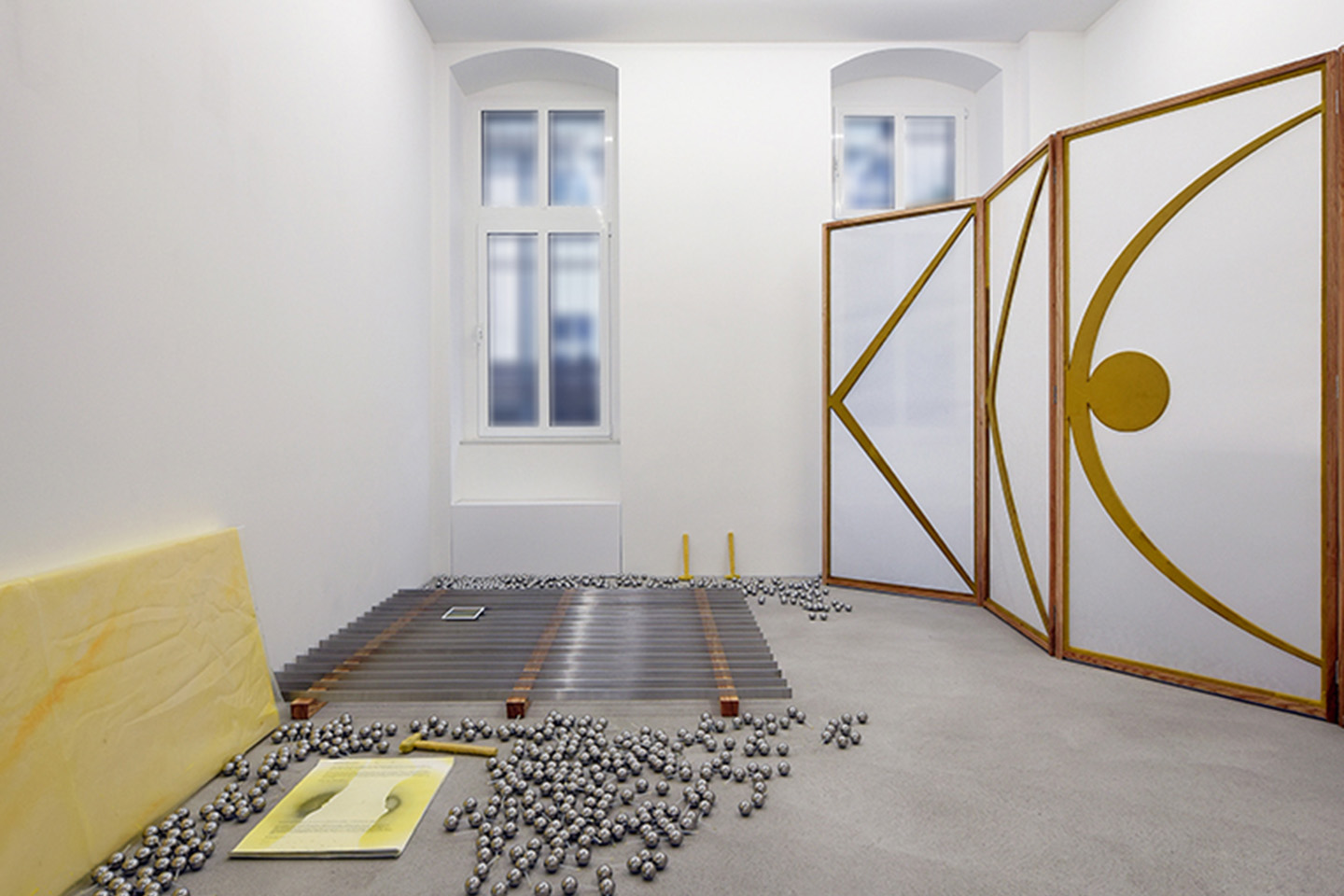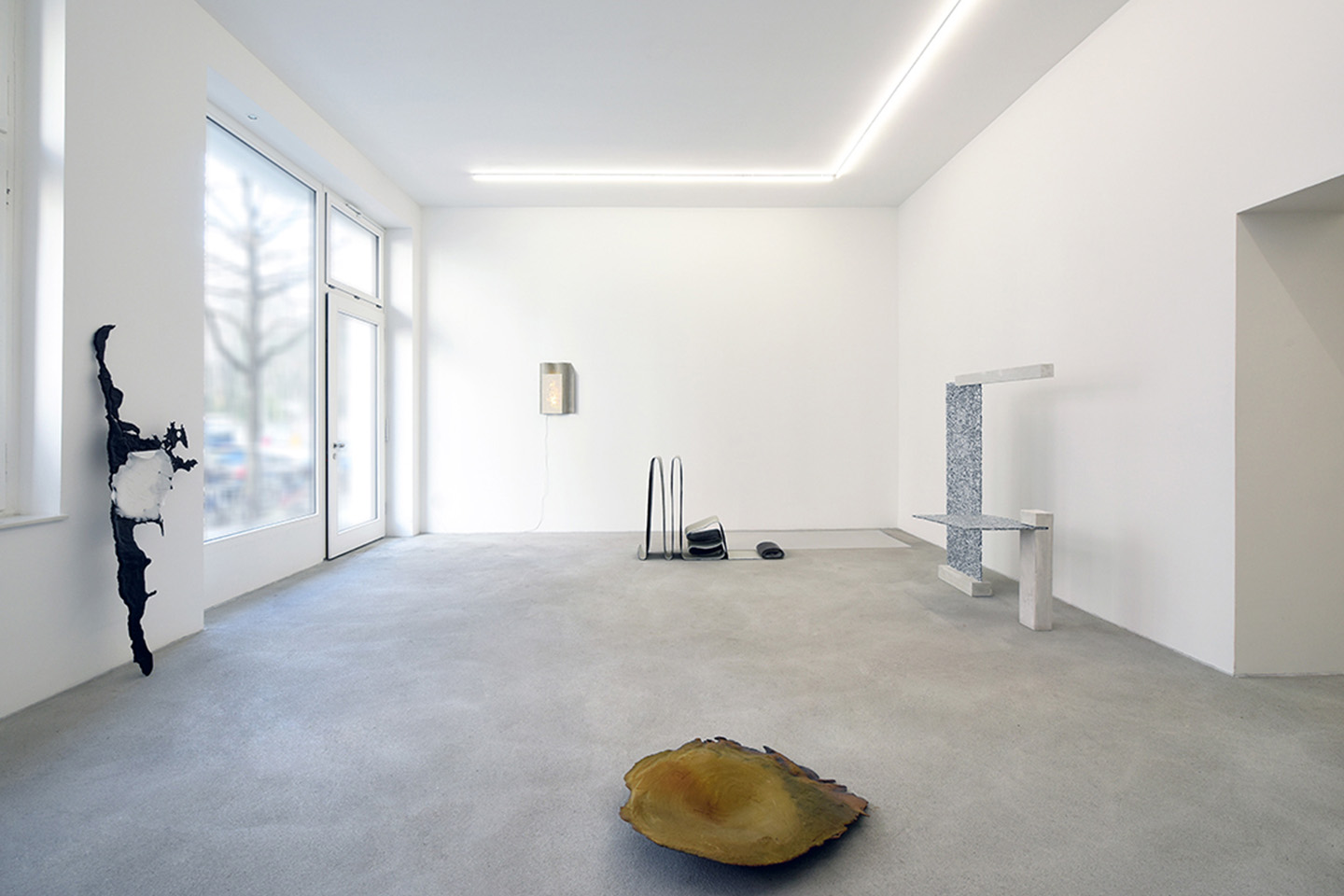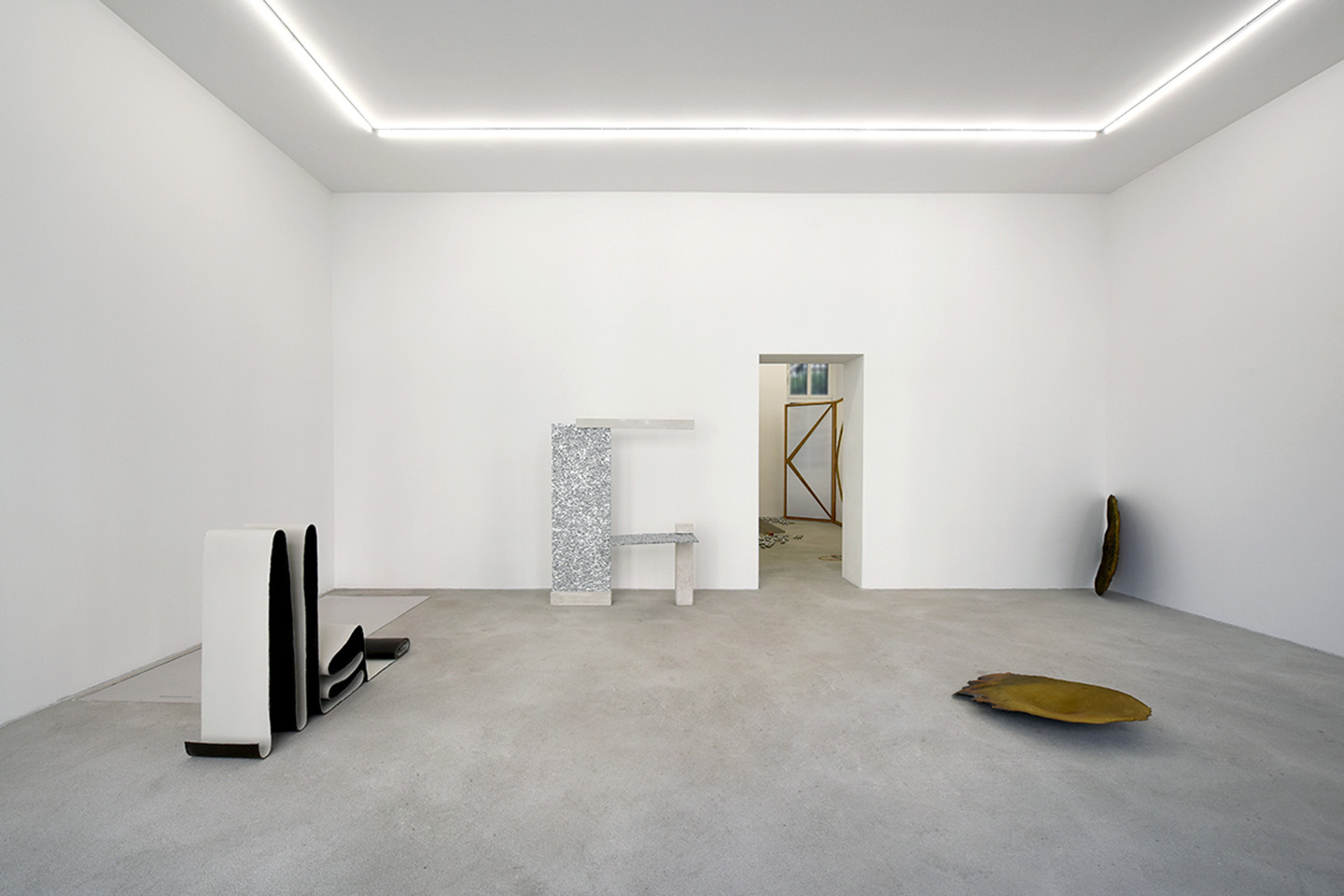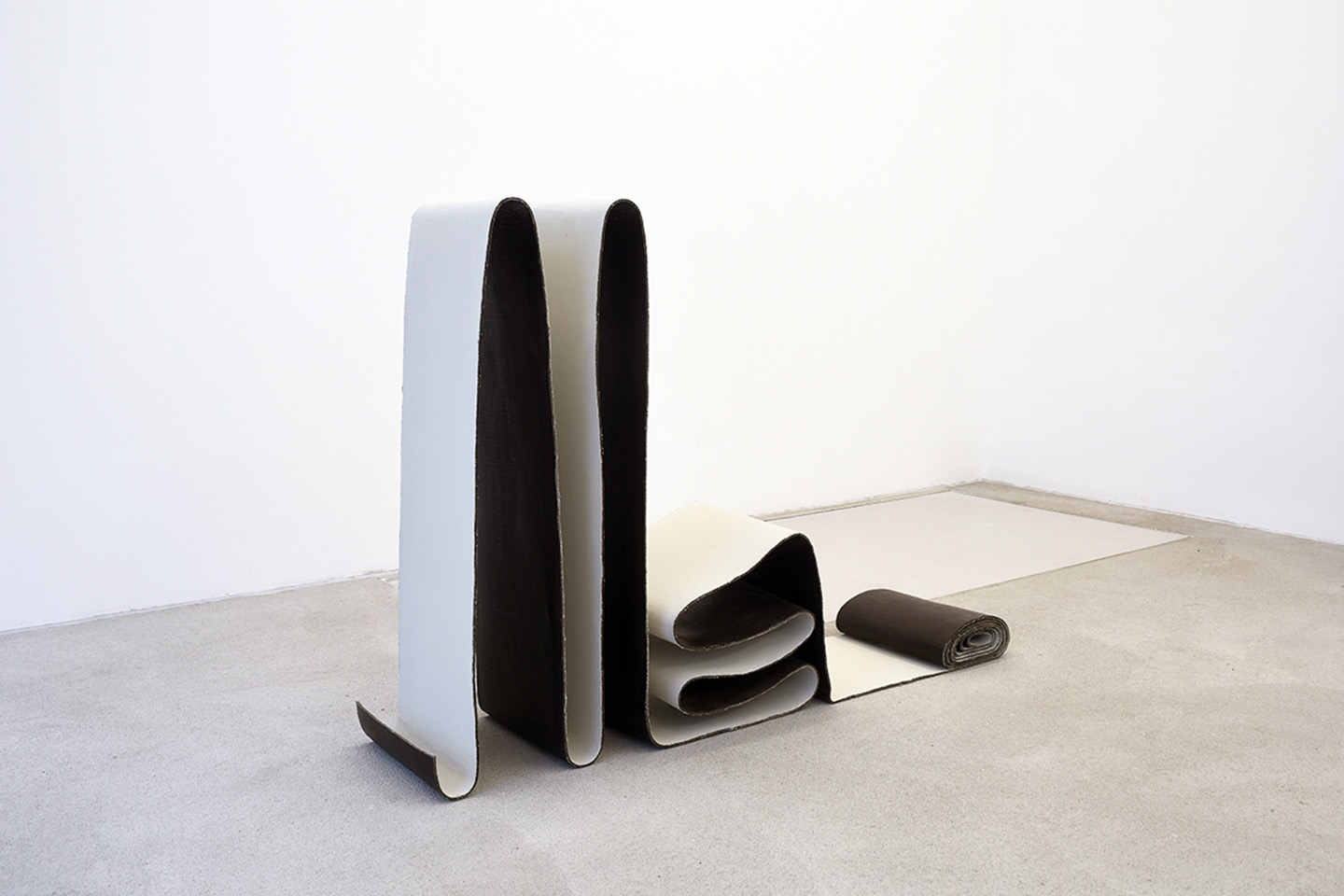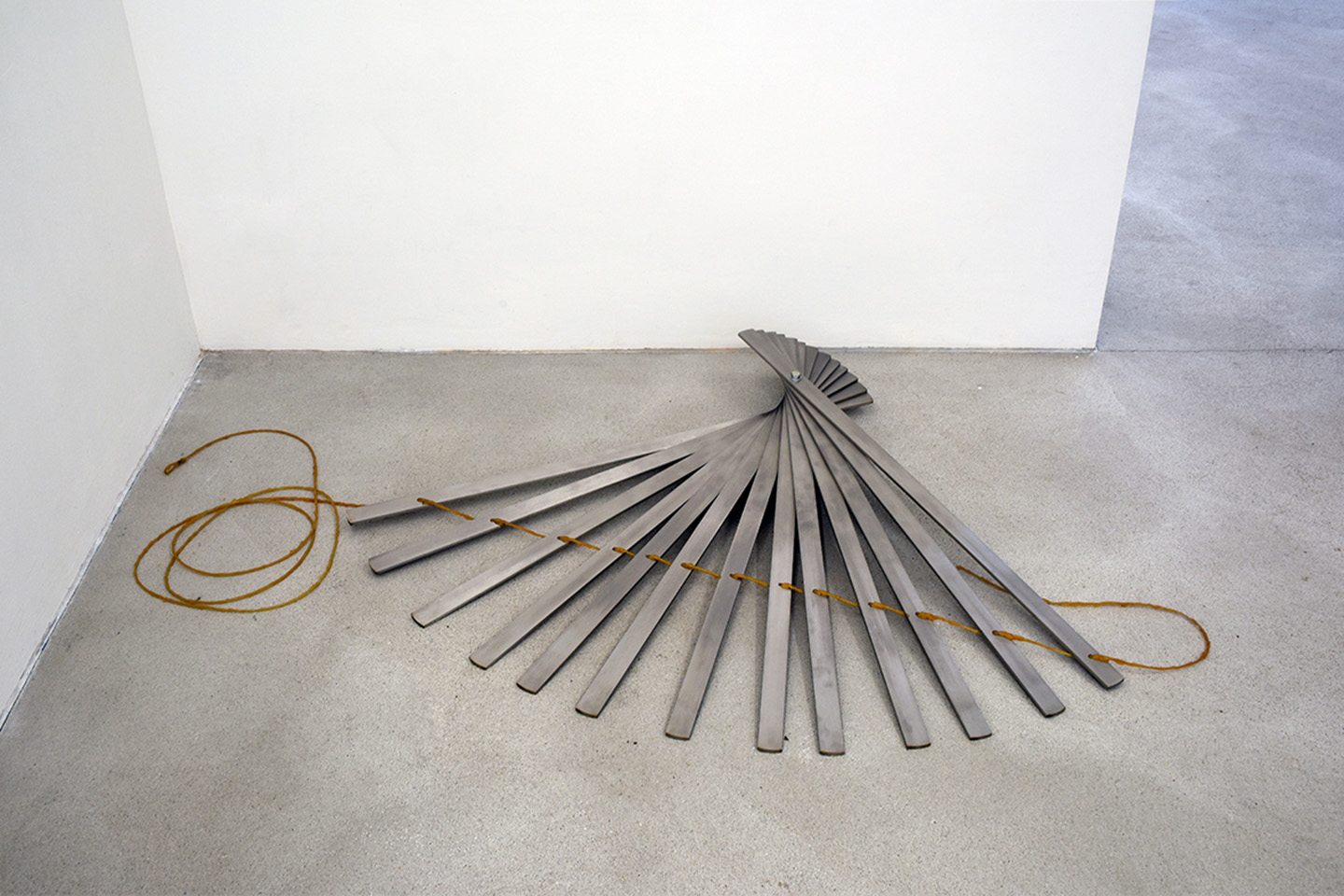 Rolando Anselmi is delighted to present a three artists show involving works by Lea Porsager, Gizela Mickiewicz, and Nicola Martini. The show aims to build a narrative in space, investigating the relationship between space and material in an effort to exhibit a heterogeneous spectrum of possibilities.
In the main room a series of sand and phenolic resin works by Nicola Martini (1984, IT) are put in relationship with different sculptures made by casted iron, shellac, graphite and silicon rubber, where the casted iron cavities and creek are filled out of shellac and resin dripped in the holes, creating a new metamorphic matter agglomerate. Following a different path, and involving the use of temperature, the series of works made by sand and phenolic resin is obtained by merging and heating those materials creating a new hybrid matter. This particular body of works was created by the artist thanks to the residency and production program of NUOVE//SAFOND.
The study of the object in itself, its ontological essence and its common identification are some of the themes analyzed by Gizela Mickiewicz (1984, POL). Starting from common objects or ready made industrial materials, the artist investigates their possible function and relationship with their new potential. In works such as Integrating the singularity (concrete, canvas, acrylic paint) and Nobody experience (aluminium foam, gypsum, styrodur) the artist takes away any excessive and super cial meaning from the original object and inspects its potential nature. Gizela Mickiewicz enters into a rebuilding phase in which fractions are put together in a new order, generating new images and new spatial possibilities.
A site specific installation by Lea Porsager (1981, DK) is hosted in the inner room. A series of connected steel spheres is disposed on the floor, reminding of dismantled chemical structures or something in full proliferation and development. This chaotic order is interrupted by a bed in which several objects are arranged on its surface. The use of distilled forms, almost archetypal, is put in relationship with the complexity generated by their dispositions in space. Lea Porsager's work evinces the close relationship between esoteric disciplines and artistic practices, taking shape and suggestions from different branches of knowledge, from genetics to astronomy, from botany to entomology, to reorganize and relaunch their meanings.

.
at Rolando Anselmi, Berlin
until 29 April 2017