Mousse 72 TIDBITS
An Elsewhere to a Somewhere from a Nowhere but Here: Lee Kai Chung
Close
1
2
3
4
5
6
7
8
9
10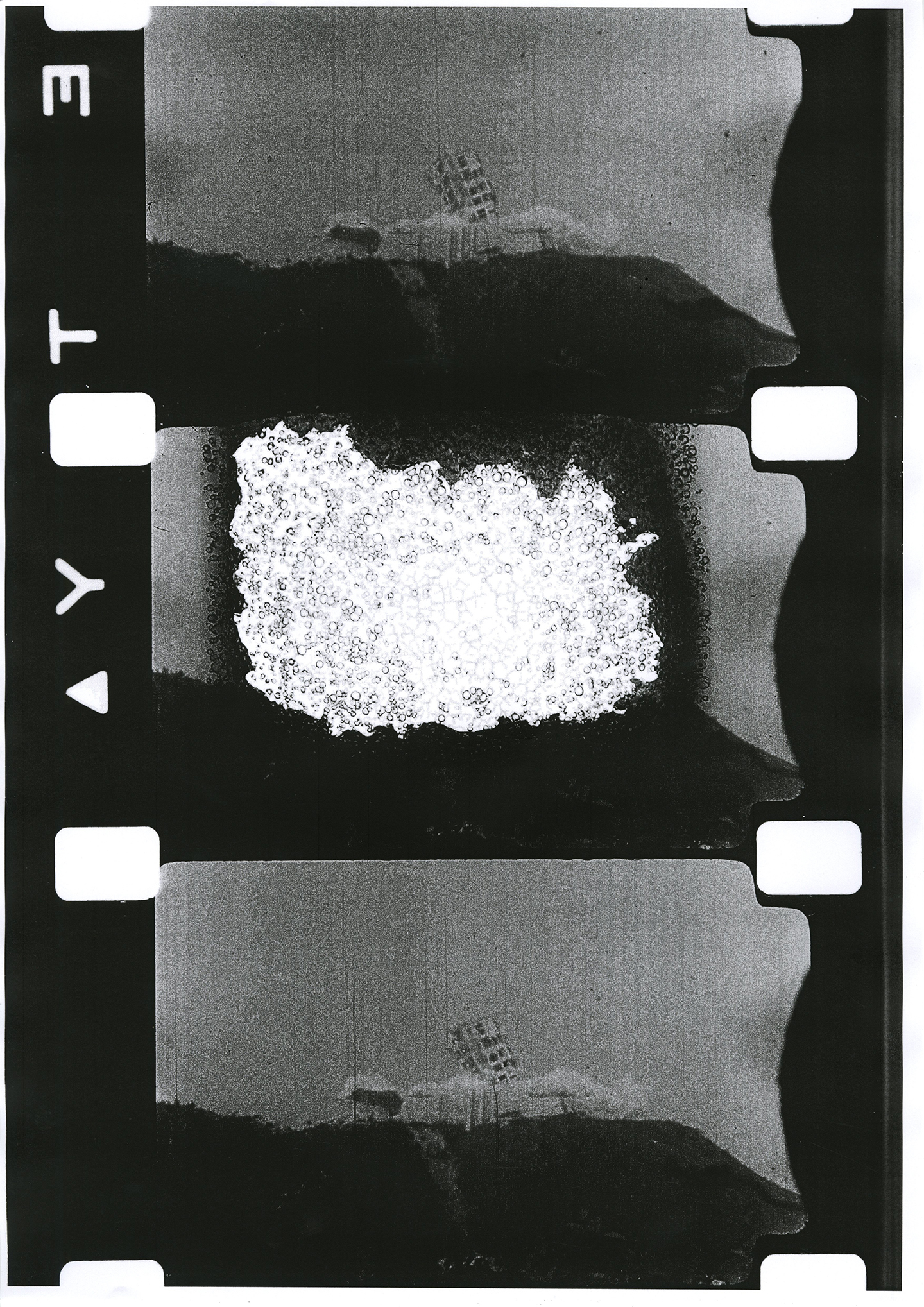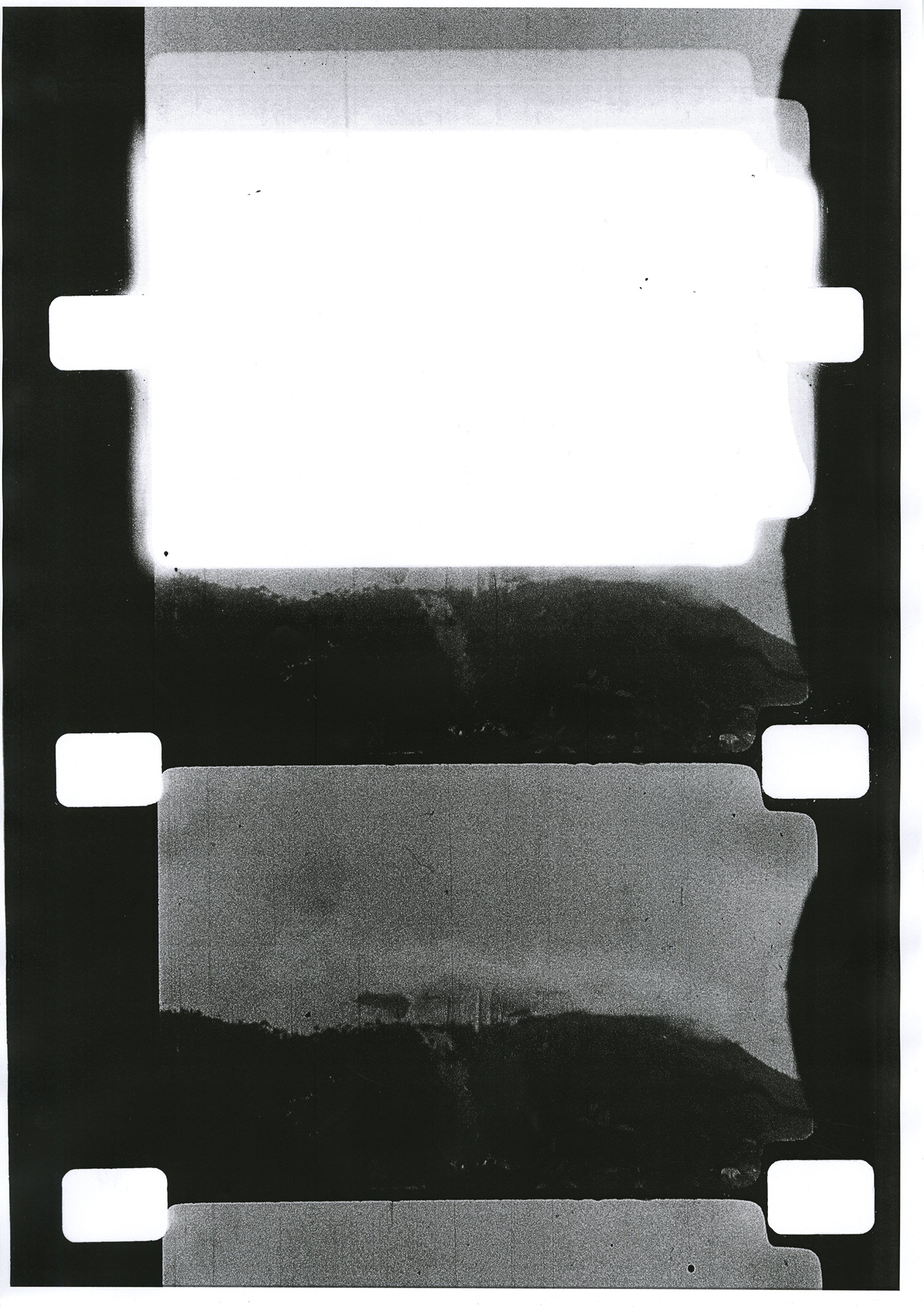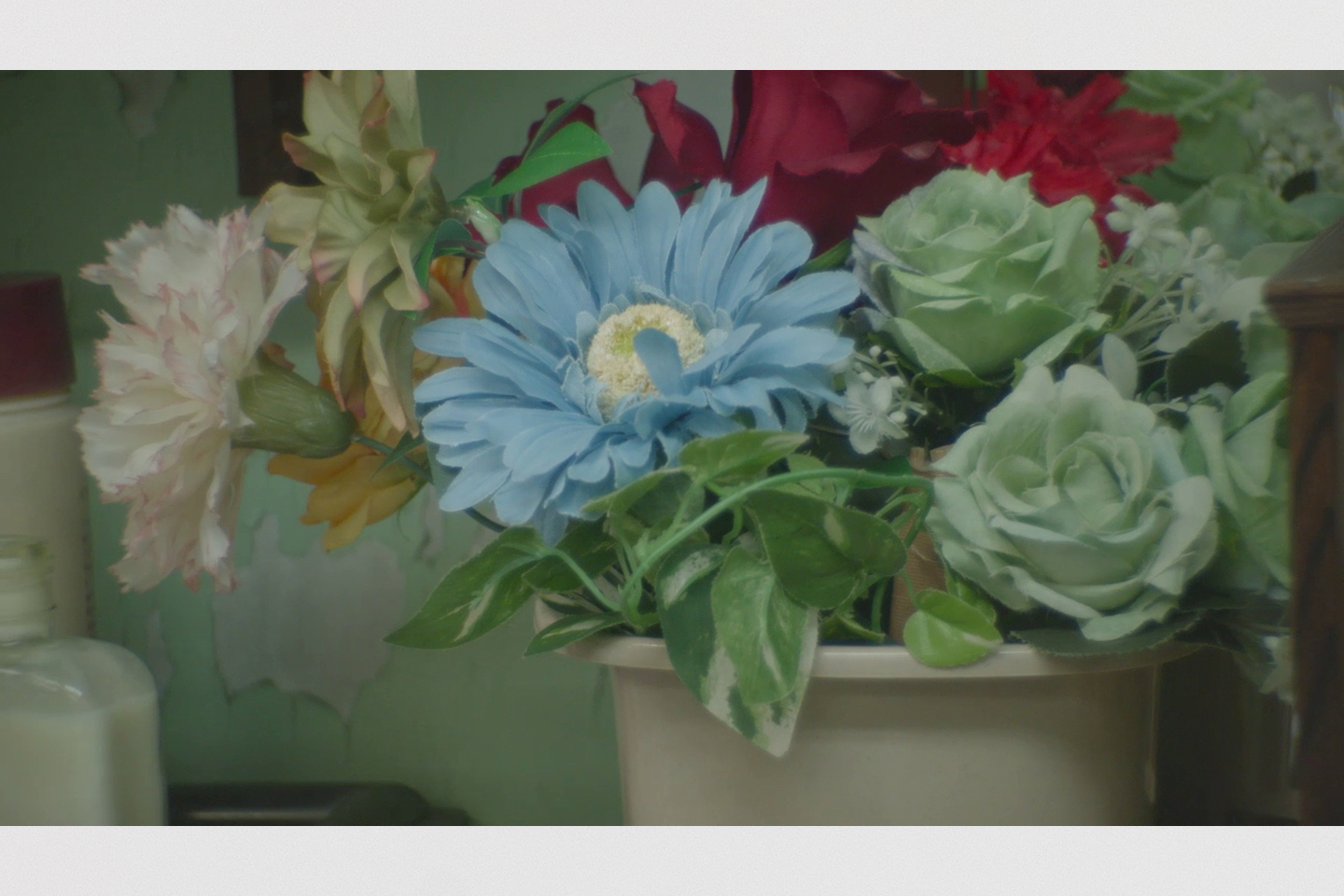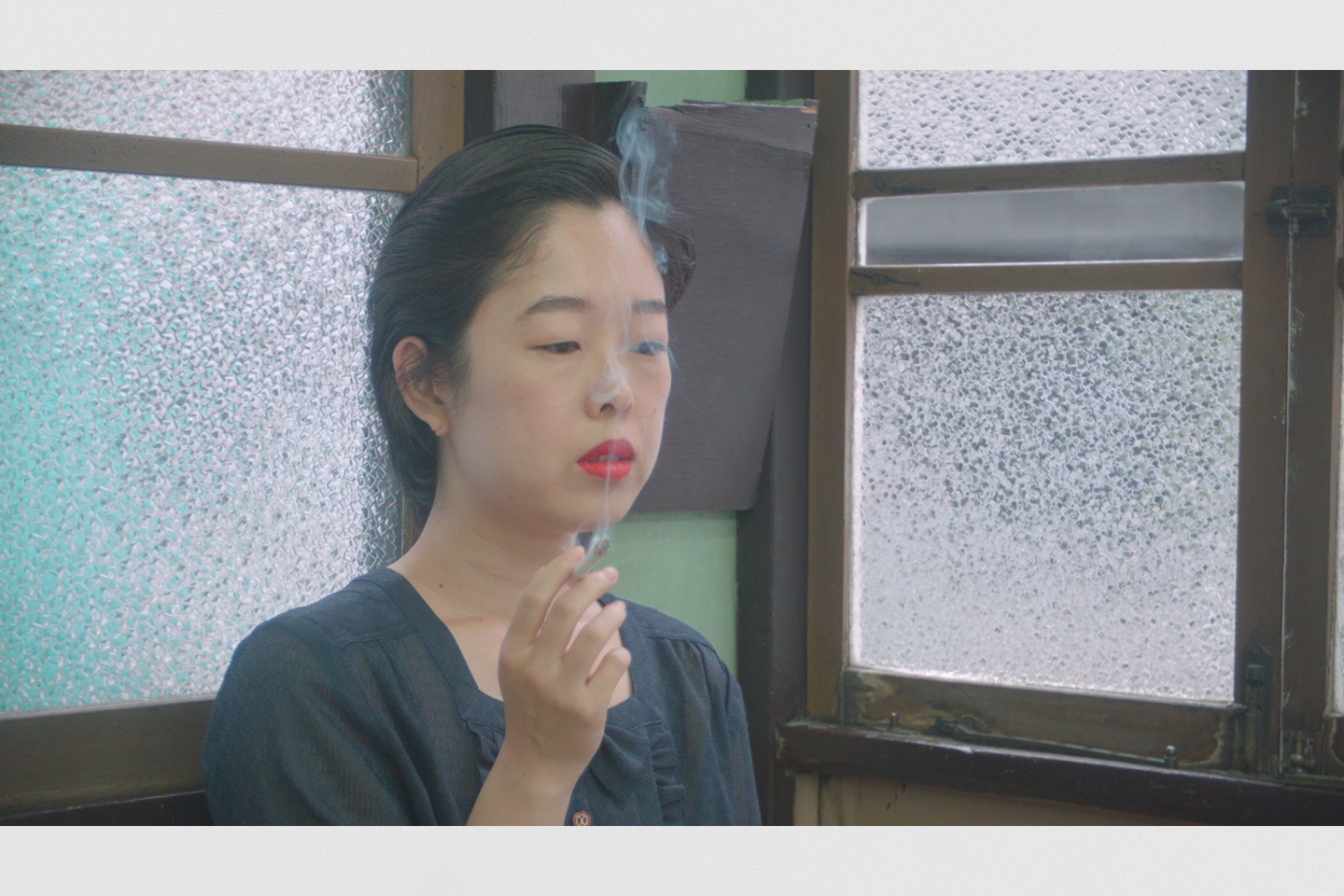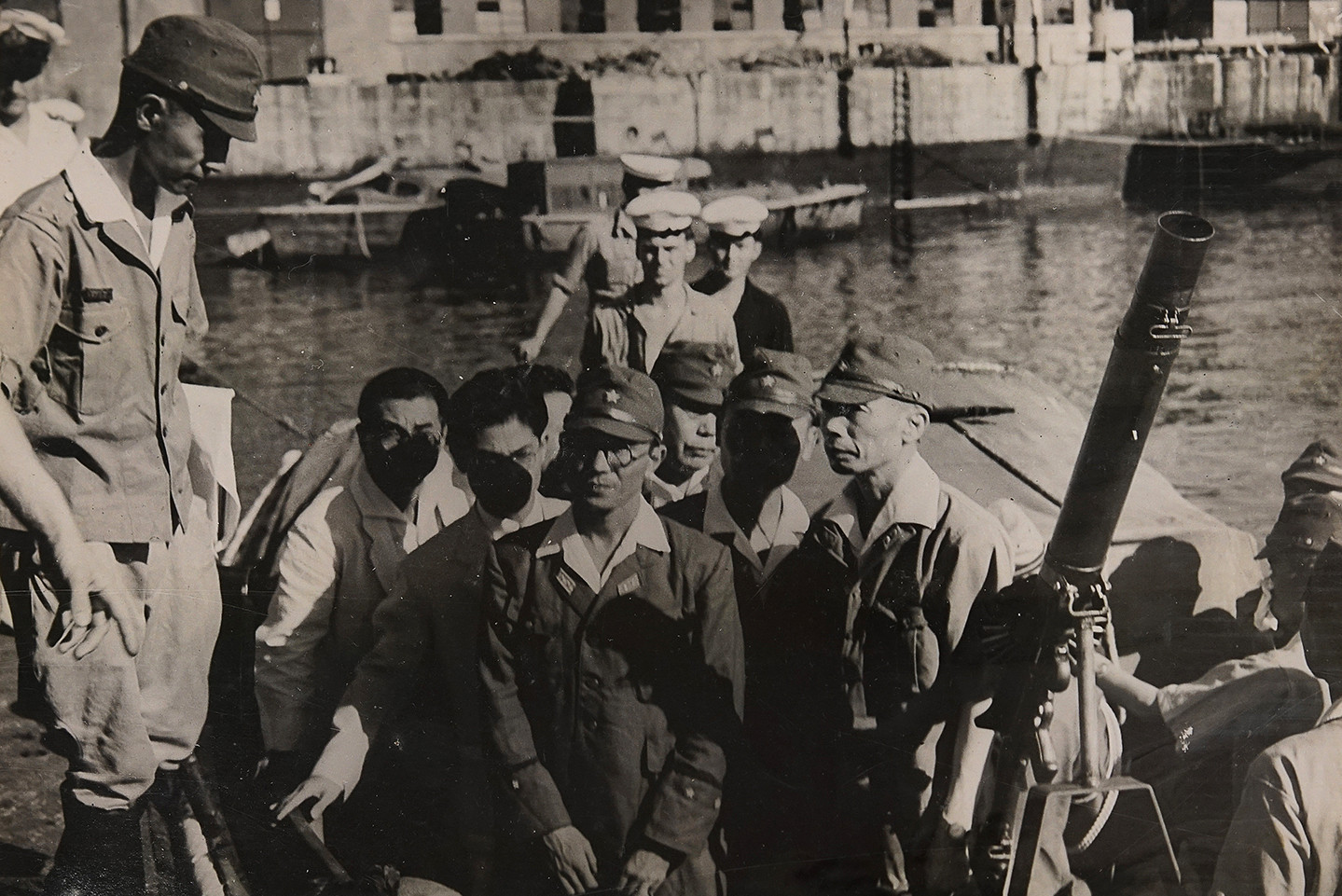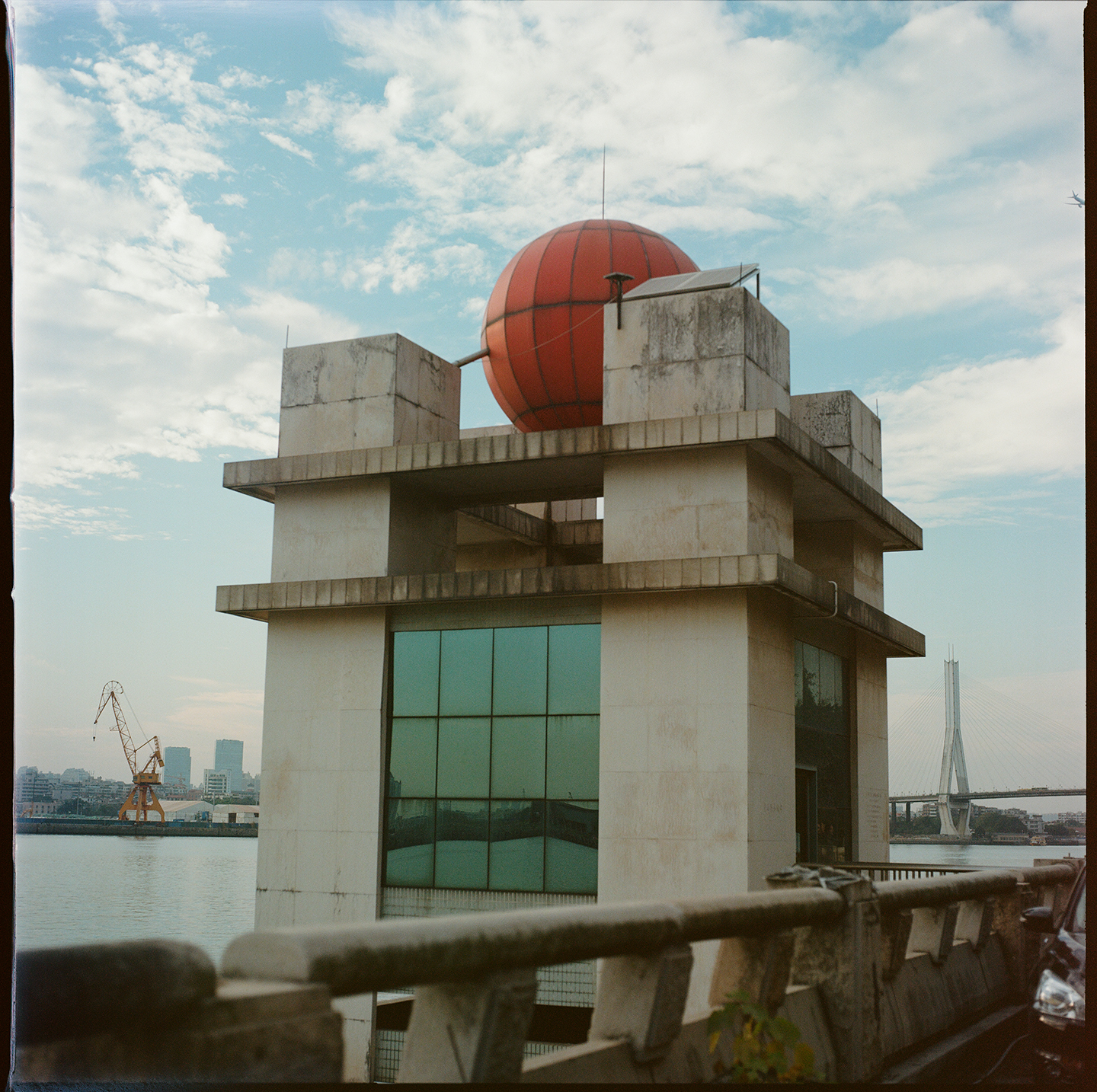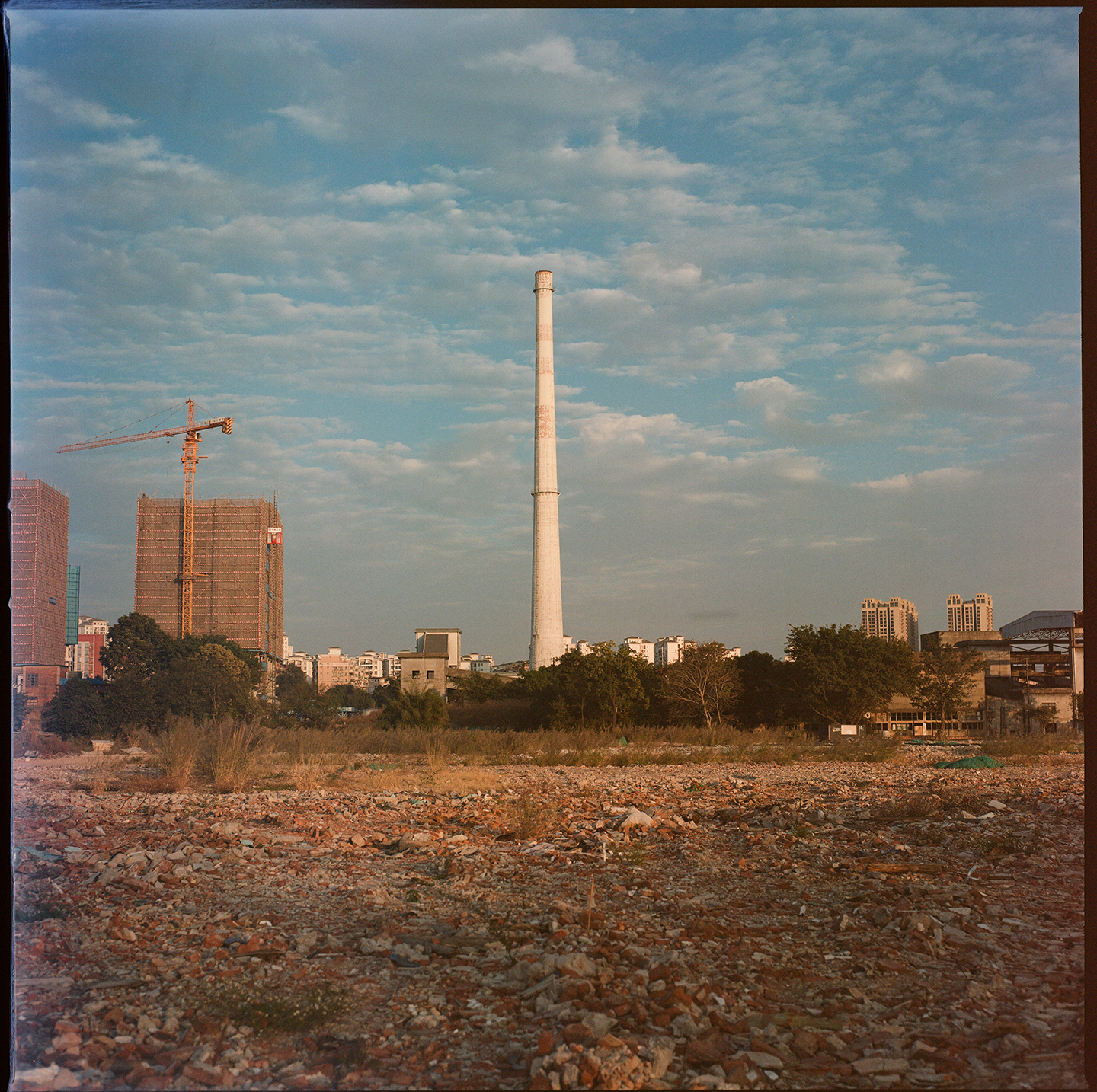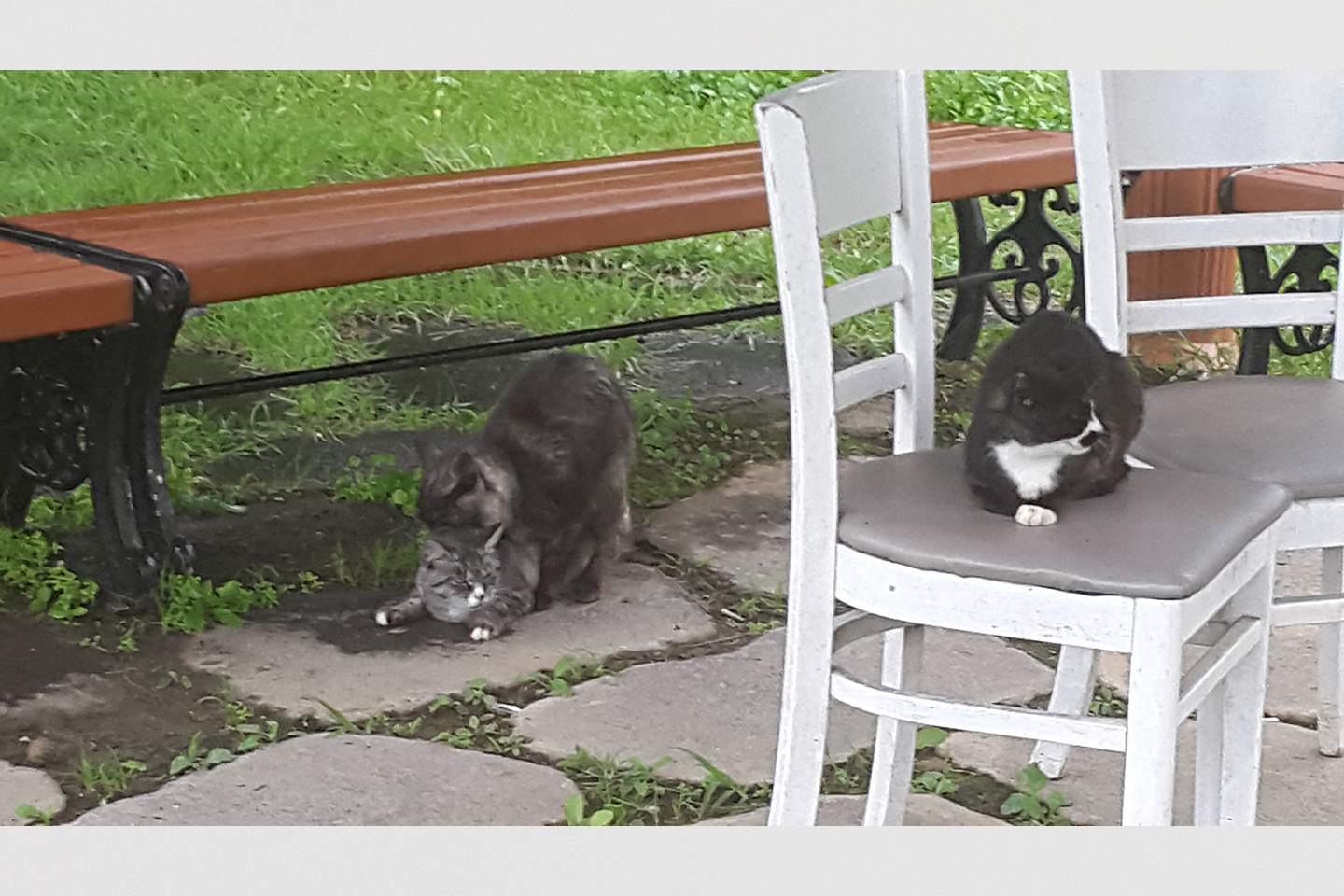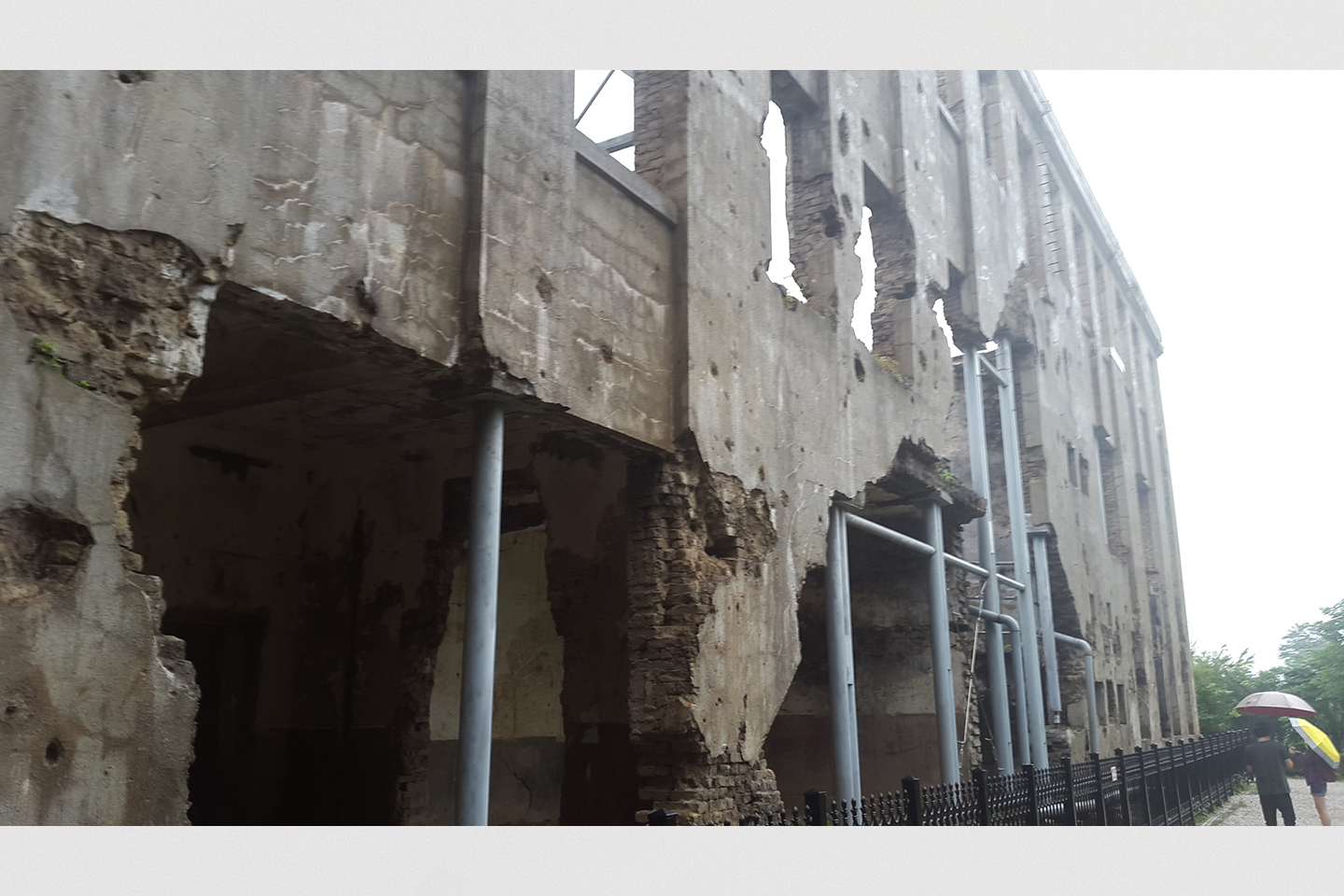 by Emily Verla Bovino
"Hong Kong never had its '68," some said. Anti-extradition unrest in 2019 inspired primers on the city's 1967 riots, but artist Lee Kai Chung was already engaged in repeated returns to the repressed moment. The anti-imperialist labor movement of '67 ended in '68 with fifty-one deaths, 4,500 arrests, and characterization as Mainland infiltration.1 Then the pandemic hit. As China's legislature drafts the National Security Law that, for twenty-three years, the Hong Kong government has struggled to pass, discursive contortions twist around 2019's social movement, another instance of the body politic transformed, then seized by virus. The designation "riot" that erased '67 in '68 threatens again.
The November 1967 Public Order Ordinance that legislated around "riot" was part of the colonial "modernization" that, as scholar-filmmaker Pan Lu writes, gave form to "the idea of 'Hong Kong identity.'"2 Lack of a public records law fixed the capitalist insistence that Hong Kong did not exist; it had to be contrived.3 The (Im)possibility of Art Archive: Theories and Experience in/from Asia (2020), a forthcoming book coedited by Pan and Lee, expropriates this authority to invent.4 Lee focuses on missing evidence, documents destroyed for want of an archives law, and records removed after the 1997 transfer of sovereignty. He is not, however, an "archival artist." Reflecting on Lee's practice, Pan writes of the Chinese terms used for "archive" in Hong Kong art and culture: 文獻庫 (wenxian-ku), emphasizing collecting as active, not passive; 庫存 (kucun), implying storage for future use; and 檔案 (dang-an), used by Lee's collective Archive of the People, traceable to Manchurian shamanism and fitting for Lee's aim to "animate the 'dead.'"5
"Appropriate" and "internalize" are verbs Lee repeats in describing his practice. "Re-perform" is invoked with "reenactment," but his work is performative, not performance: he repeats the Cantonese chong2 yan3 (重演) to emphasize loss in translation.6 In the black-and-white video The DJ (2013)—part of History of Riots (2013-ongoing), which includes objects fabricated from police descriptions of homemade weapons allegedly associated with protests in 1967 and 2014—Lee appears in suit and tie, the ghost of radio host Lam Bun. Assassinated in an arson attack in 1967, Bun was called a "running dog for… imperialism" by the "attack squad" that claimed responsibility for his murder.7 Lam-conjured-by-Lee enters and exits the frame twelve times to mouth silent words over wringing hands. The only sound is intermittent interference. Even in his sarcastic jabs at "leftists" for media mogul George Ho's Commercial Radio, Bun's words were someone else's.
British coloniality and Chinese nationalism coerced Hong Kong into its "history of not having a history," but there is complicity.8 For So Many Quiet Walks to Take (2016-ongoing), Lee operated a silkscreen station at Floating Projects, Hong Kong, the space and collective founded by artist-theorist Linda Lai. Visitors printed slogans and graphics, including a caricature of Bun copied from '67 protest posters. What was reproduced went unnoticed. In The Narrow Road to the Deep Sea (2019-ongoing) at Foo Tak Building, Hong Kong—the Wan Chai arts tenement facilitated by artist May Fung where Archive of the People has its studio—Lee looks for resistance in resignation. In the constellation of moving images presented during COVID-19, Lee combined archival research, fieldwork, oral history, and auto-fiction to recount the experiences of Hong Kong refugees who, under Japanese occupation (1941-1945), volunteered for repatriation to Guangzhou only to find themselves human subjects in bacteriological experiments.
There is emotional release in boundedness. At the invitation of curator Vennes Cheng, Lee is studying exhibition photographs in artist Ha Bik Chuen's archive (ca. 1962-2007), Hong Kong's art history of images. Recalling a project of his own in which he set up house plants in an air-conditioned gallery to neutralize Sick Home Syndrome,9 Lee is focusing on the potted trees present along the edges of Ha's images of Hong Kong exhibitions from the 1970s to the 1990s. The tensile pull between thresholds is cathartic. For his 2018 Shanghai Biennale project, Lee visited Cheorwon, a "security tourism" destination between the inter-Korean North-South border and the 1945 separation of Soviet and US zones.10 Arriving at the bullet-riddled Korean Worker's Party Headquarters under rain, he sought cover where cats found refuge. Among the lounging felines, one cat mounted another. Between irreverence and deference for historicity, Lee's historiography is an elsewhere to a somewhere from a nowhere but here. The rhyme is empty but open. Hong Kong's '68 obscured its '67. As Martin Luther King Jr. contended,
"in the final analysis, a riot is the language of the unheard."11
[1] The numbers reported come from Robert Bickers and Ray Yep, "Studying the 1967 Riots: An Overdue Project," in May Days in Hong Kong: Riot and Emergency in 1967, ed. Robert Bickers and Ray Yep (Hong Kong: Hong Kong University Press, 2009), 1.
[2] Pan Lu, Aestheticizing Public Space: Street Visual Politics in East Asian Cities (Chicago: Intellect, 2015), 57.
[3] John Mark Carroll, A Concise History of Hong Kong (Lanham, MD: Rowman and Littlefield, 2007), 9.
[4] The book is on press now, published by Shanghai Academy of Social Sciences Press.
[5] Pan Lu, "Translating Visual Archives: On the Making of the New through Three Cases of Hong Kong," Journal of Visual Art Practice 18, no. 1 (2019): 81–98. The characters are transcribed here in Mandarin pinyin as they are in the original article.
[6] Author conversation with Lee Kai Chung, Archive of the People, Foo Tak Building, Hong Kong, May 8, 2020.
[7] Gary Ka-wai Cheung, Hong Kong's Watershed: The 1967 Riots (Hong Kong: Hong Kong University Press, 2009): 119–120.
[8] The phrase in quotes comes from the title of the screenprinting project described in the following sentence.
[9] Also known as Sick Building Syndrome, Sick Home Syndrome is a set of symptoms that seem to be experienced by people regularly exposed to buildings that are climate-controlled with air conditioning. The exact cause of these symptoms is still undetermined. "Sick Building Syndrome," Hong Kong Lung Foundation. Accessed June 5, 2020. http://www.hklf.org/index/education-information/sick-building-syndrome.
[10] Keunsik Jung, "On the Ruins: Forgetting and Awakening Korean War Memories at Cheorwon," Development and Society 46, no. 3 (2017): 523.
[11] Martin Luther King, "The Other America," speech held at Stanford University, California, on April 14, 1967.
Lee Kai Chung (b. 1985, Hong Kong) is a Hong Kong-based artist who performs research on historical events, political systems, and ideology. Through research, social participation, and engagement, Lee considers the individual gesture as a form of political and artistic transgression, which resonates with existing narratives of history. Lee received the Award for Young Artist in Visual Arts from the Hong Kong Arts Development Council in 2017. Recent exhibitions and projects include The Deficit Faction, Long March Project, Beijing (2019); Seoul Mediacity Biennale 2018; the 12th Shanghai Biennale, Proregress: Art in an Age of Historical Ambivalence (2018); and Artist Making Movement—Asian Art Biennial 2015. In 2016, Lee established the art collective Archive of the People.
Emily Verla Bovino is an art historian, artist, urbanist, and art writer based in Hong Kong. She is currently working on a project about art criticism in Hong Kong as an expanded field that encompasses friendship, togetherness, listening, critical image making, and experiments in collectivity, mobilizing written and image-based practices against manifestations of coercive authority. Her writing and research have been published in Museum Anthropology, ARTMargins, frieze, Artforum, Mousse, Ocula, and Art Papers. As an artist, her immersive projects combine ethnographic fiction, transmedia storytelling, and art criticism with experiments in poetry, radio, performance, sculpture, architecture, and landscape studies. Her work has been supported and shown by various institutions and organizations, including Viafarini, Milan; Fondazione Antonio Ratti, Como; Futura, Prague; Zentrum Paul Klee, Bern; Robert Walser-Zentrum, Bern; SOMA, Mexico City; and Fieldwork: Marfa.