EXHIBITIONS
Lee Kit "Linger on, your lit-up shade" at Casa Masaccio, San Giovanni Valdarno
Close
1
2
3
4
5
6
7
8
9
10
11
12
13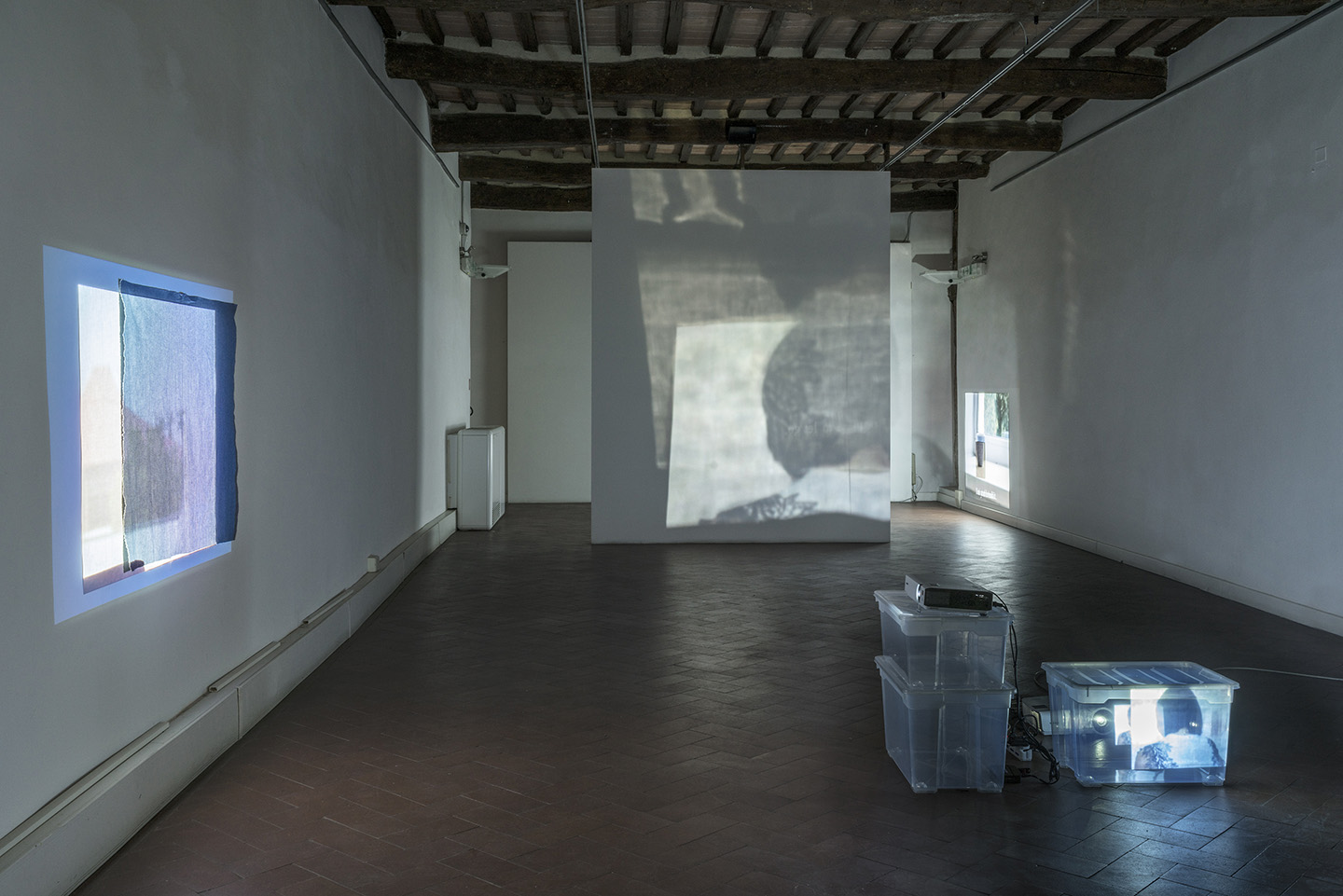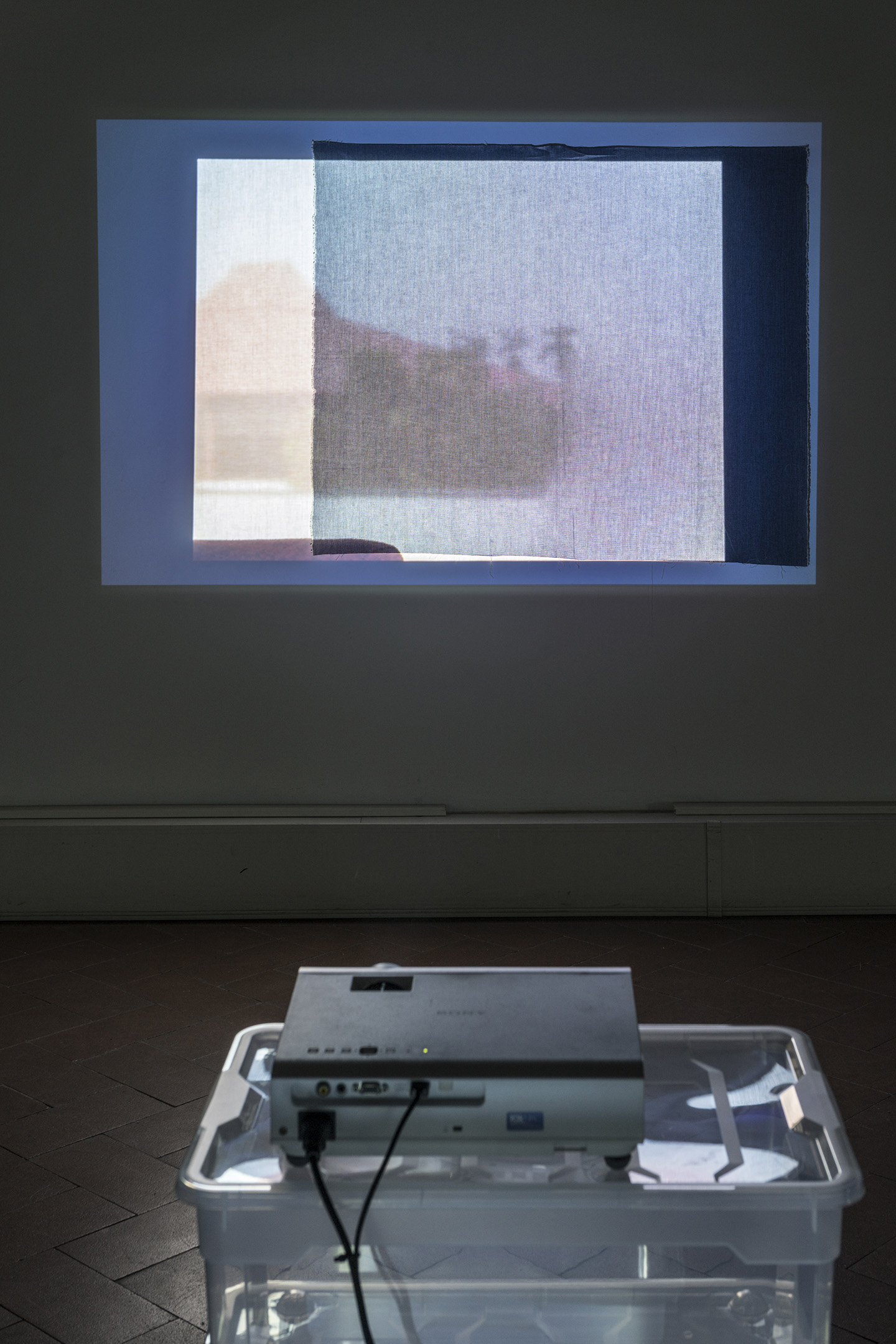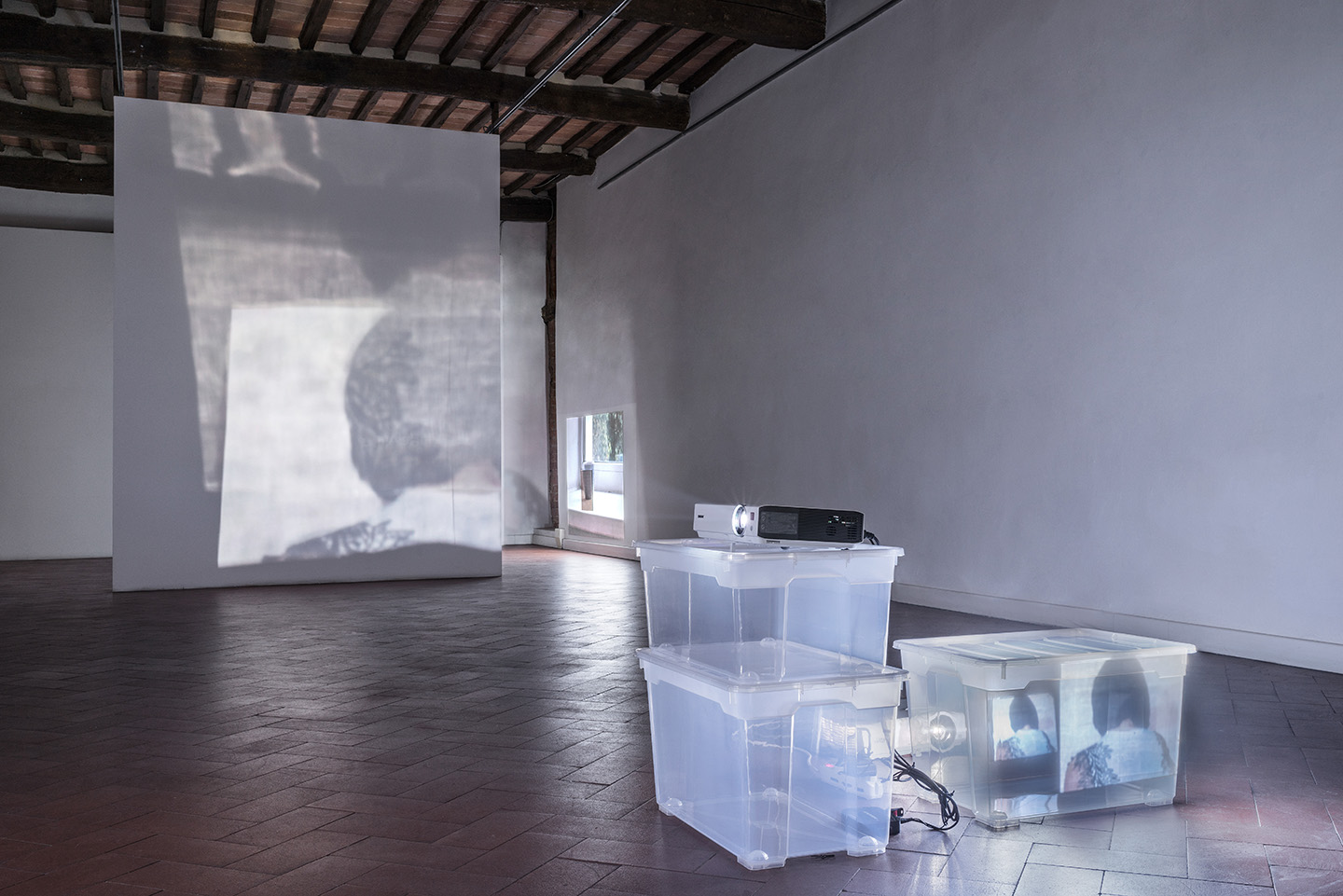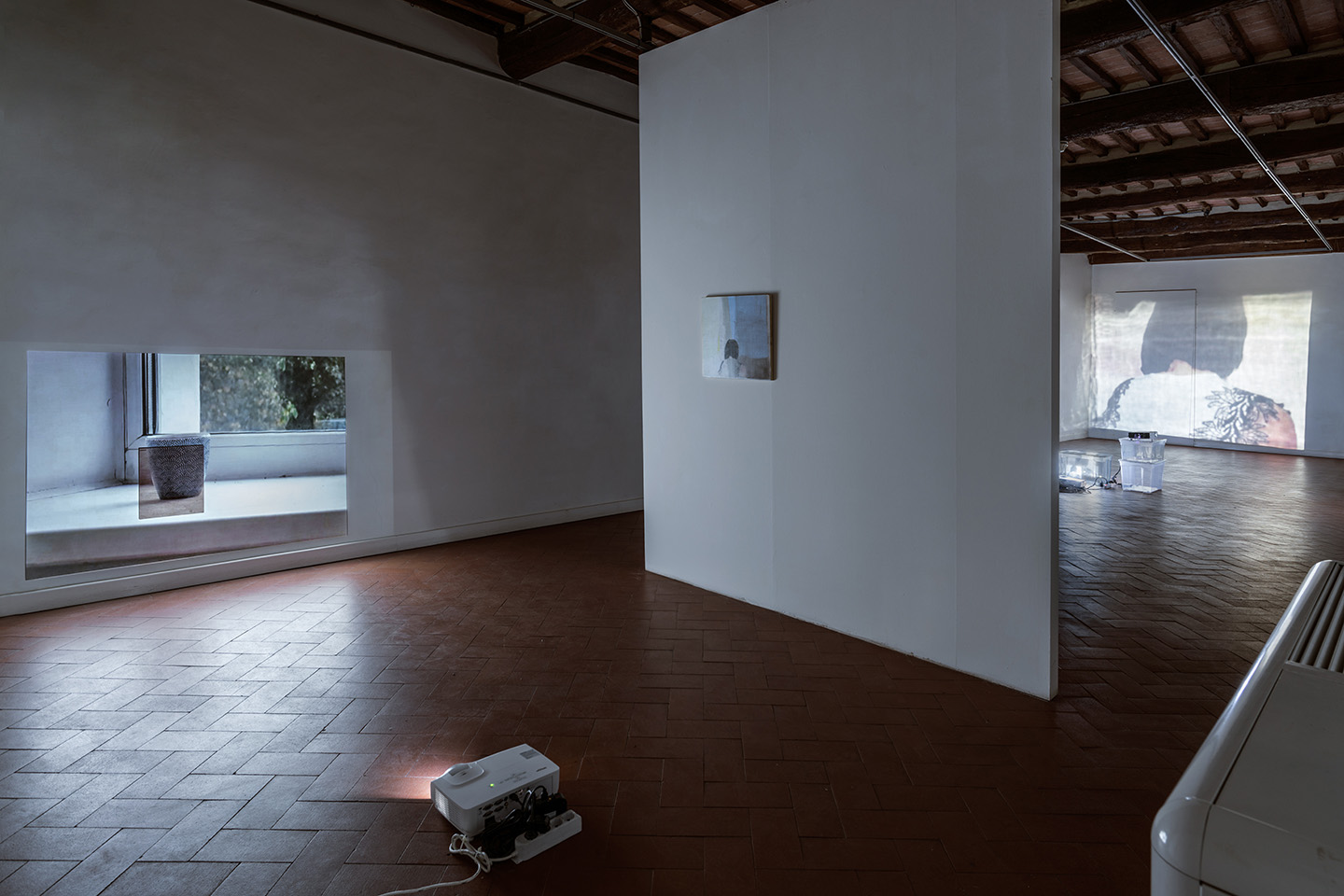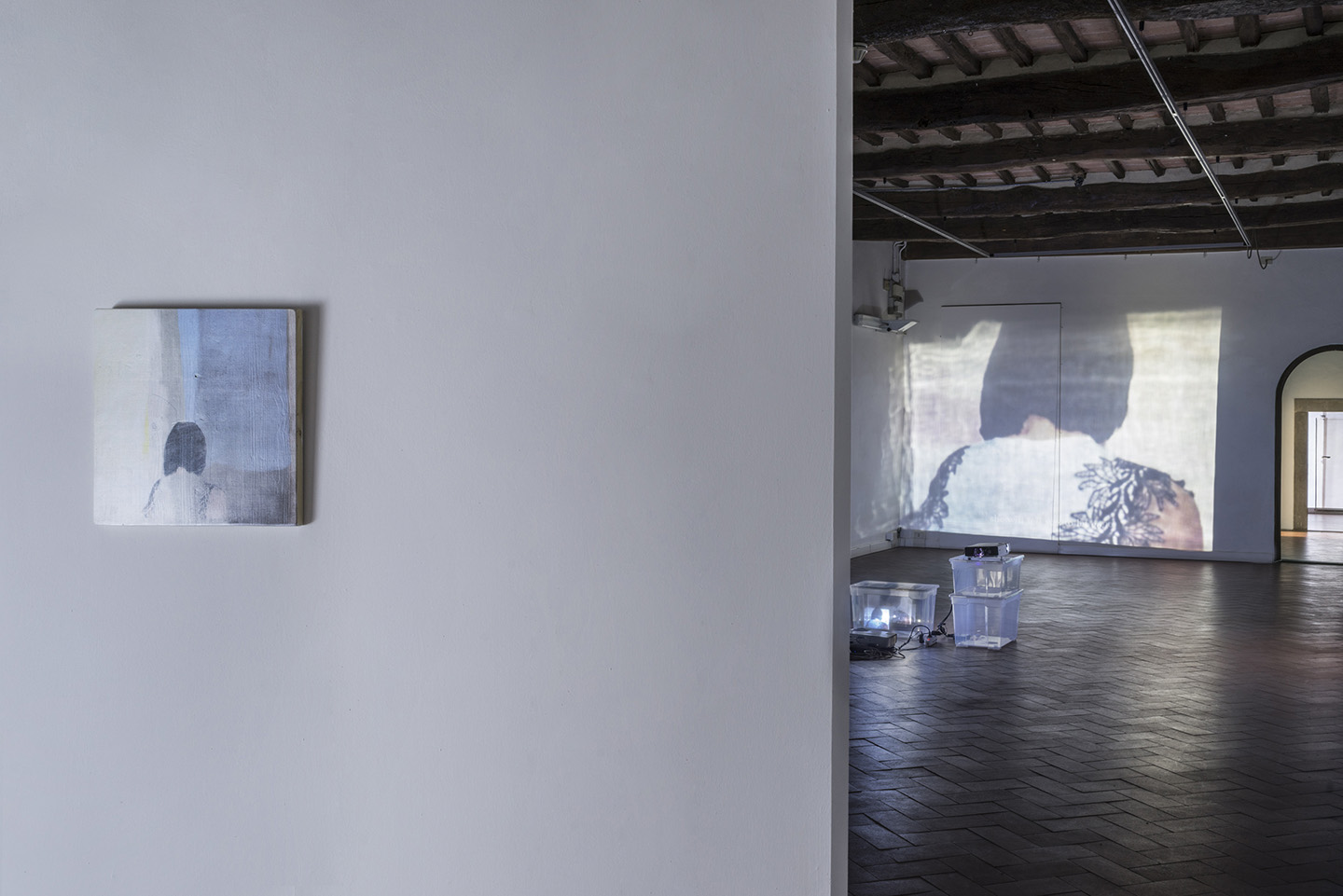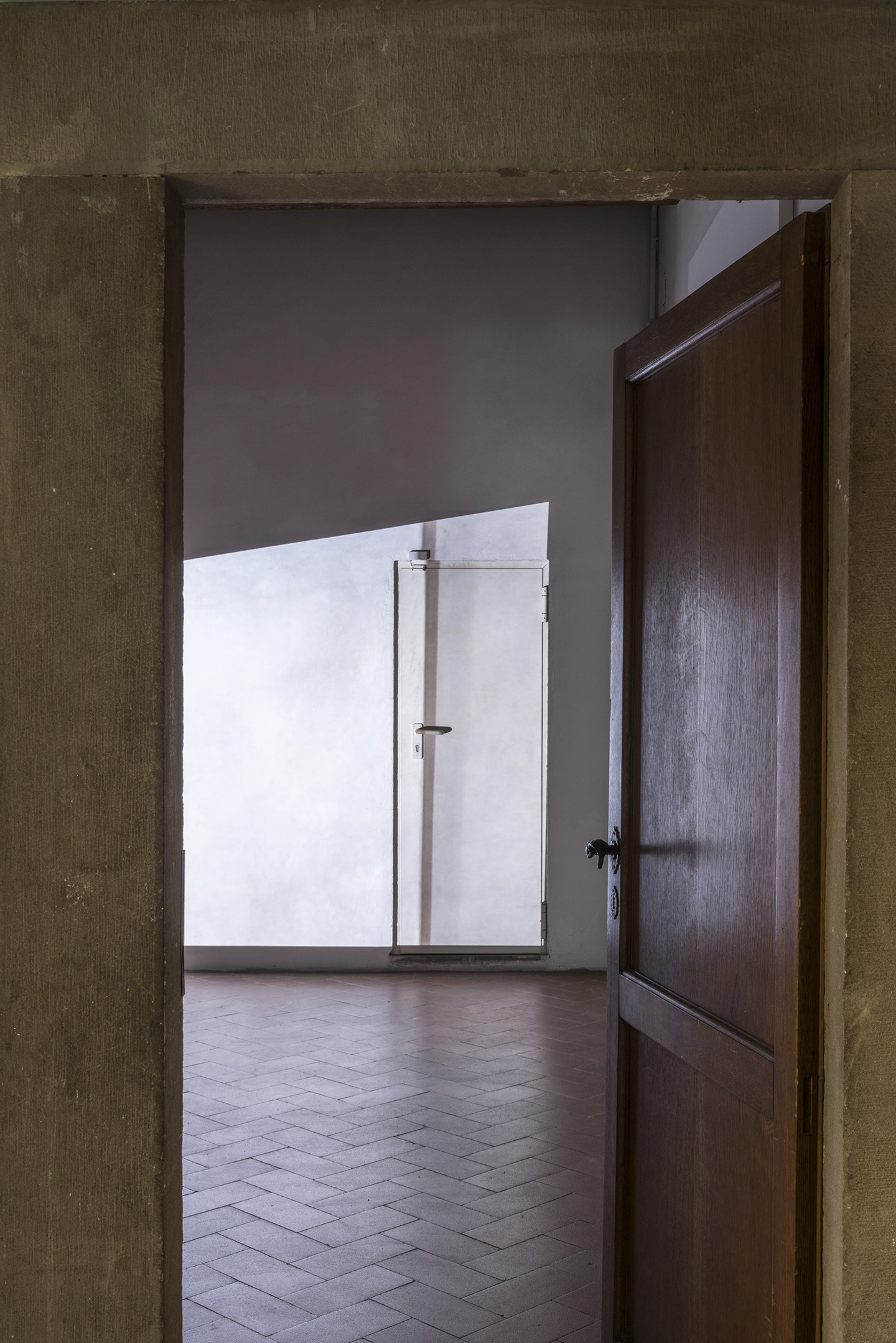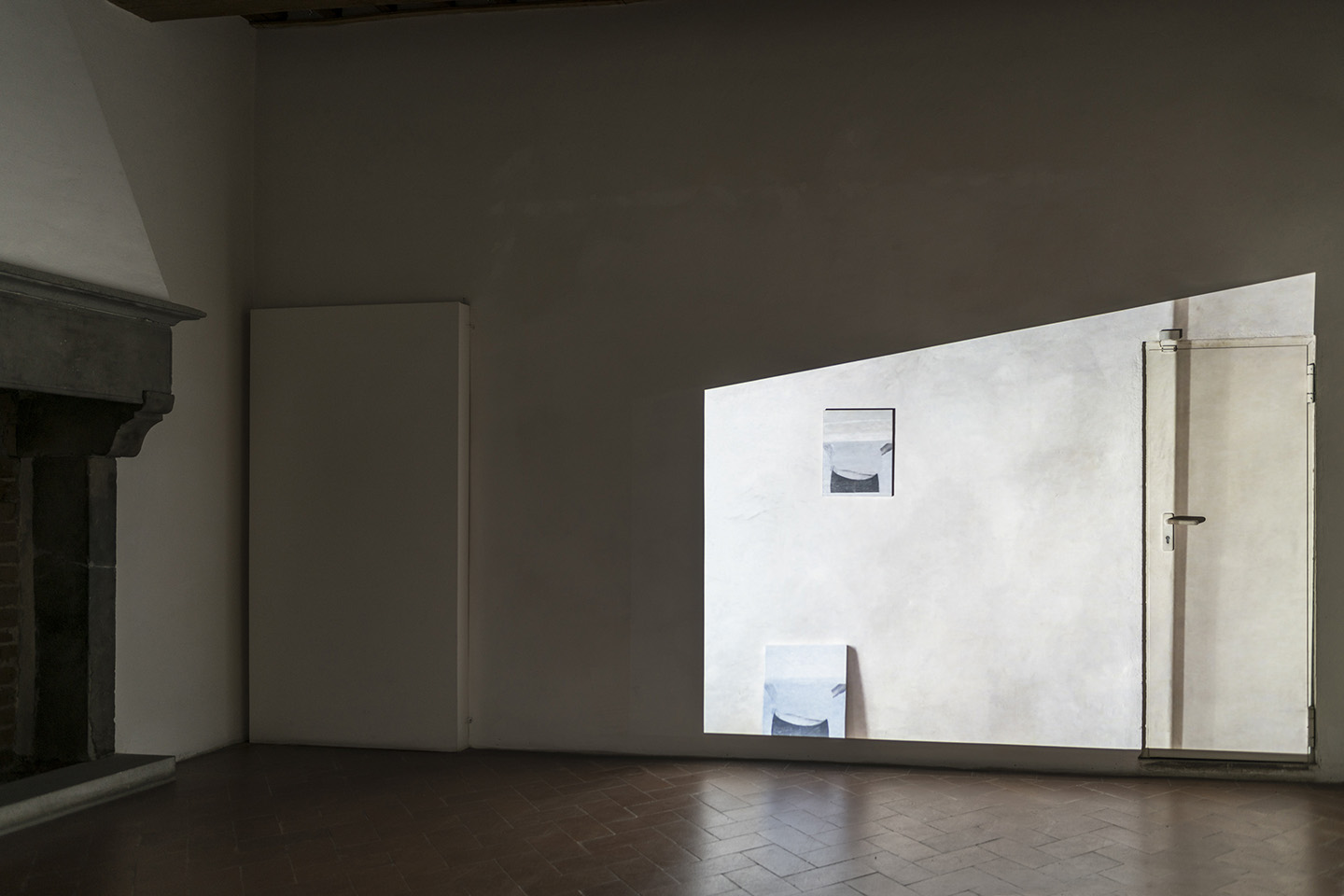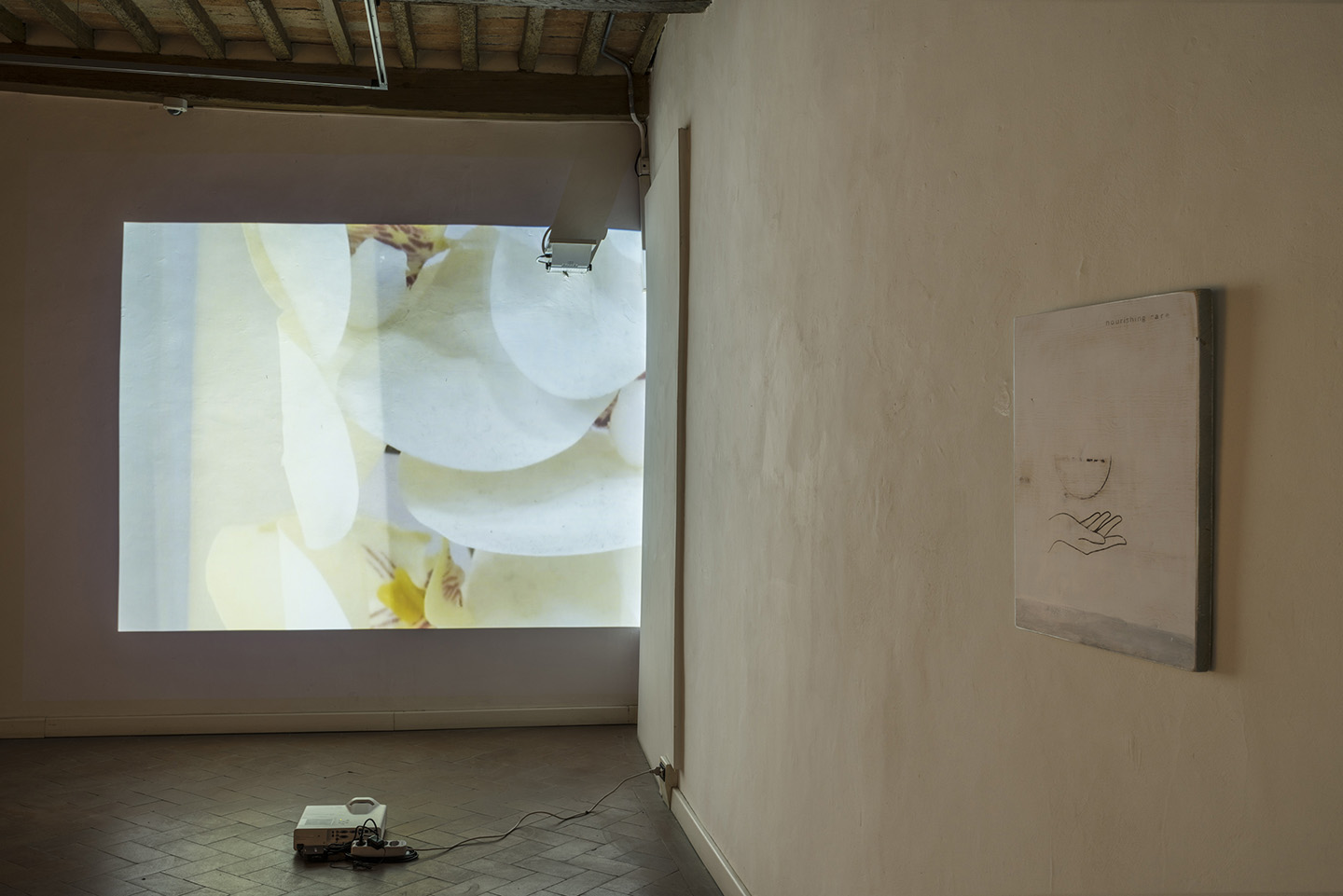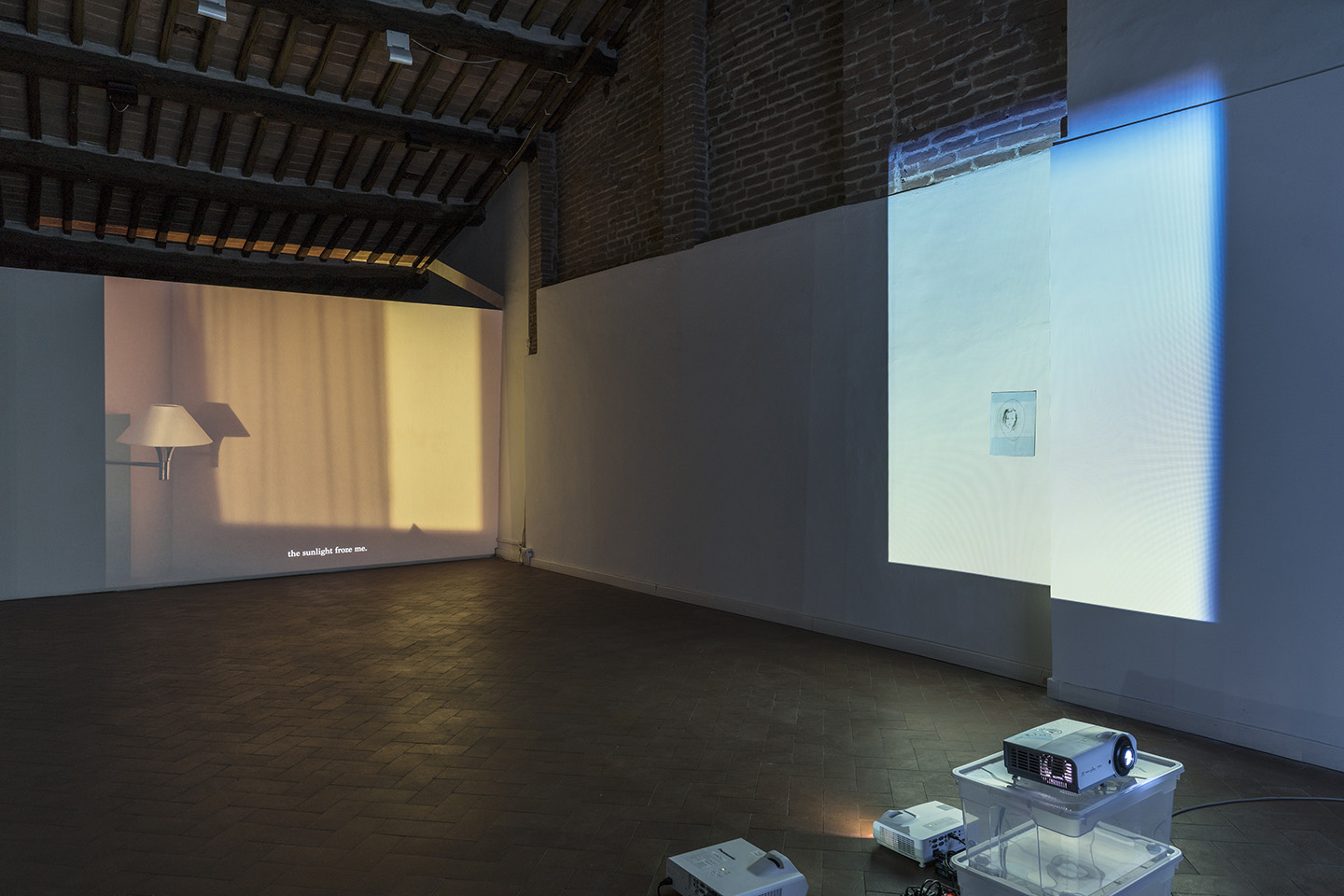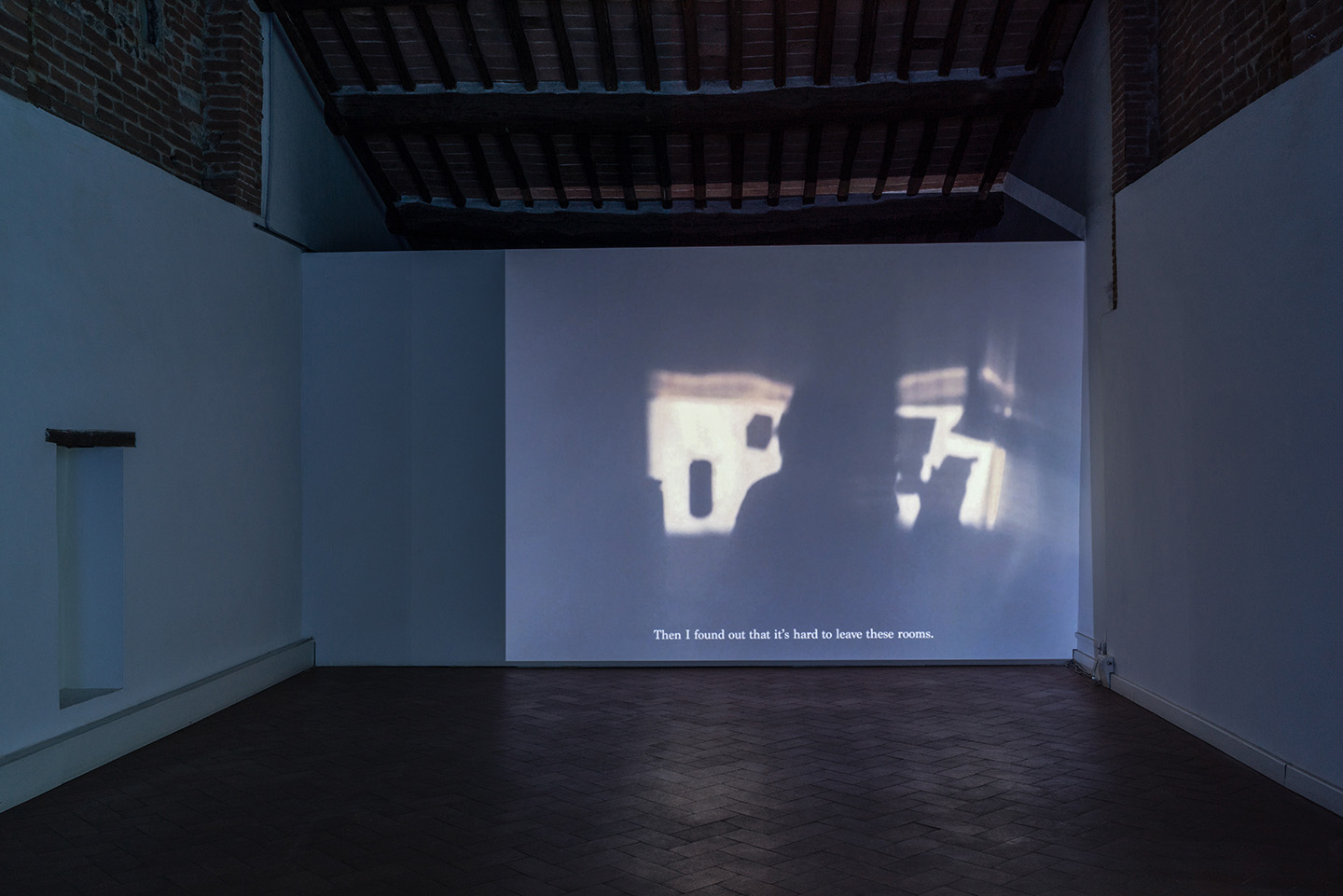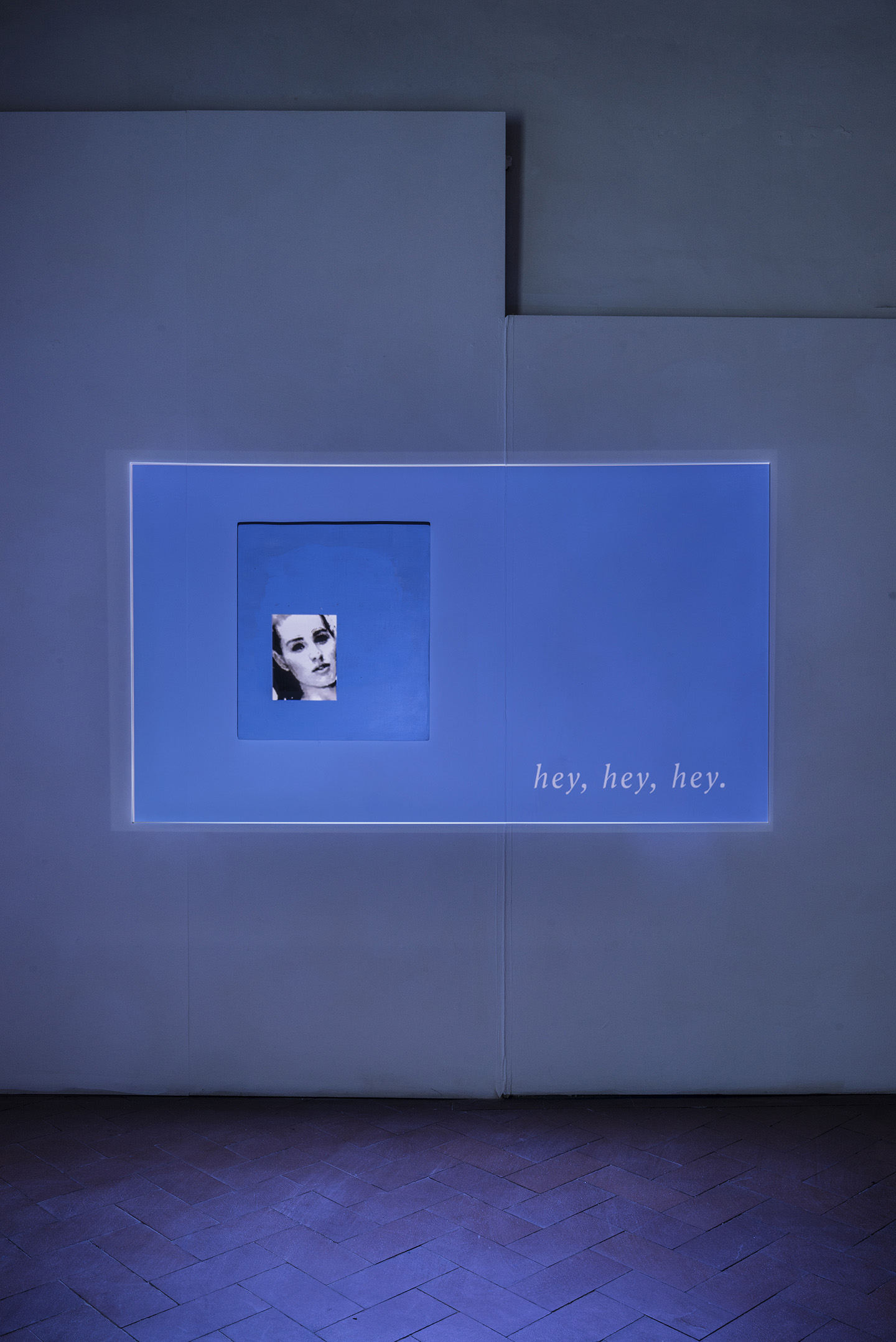 Museo Casa Masaccio Centro per l'Arte Contemporanea has the pleasure to present the first solo exhibition to be held by Lee Kit (b. 1978, Hong Kong) in an Italian public institution
"Linger on, your lit-up shade" includes paintings, texts, immersive sounds, projections and videos that, conceived for the most part specially for the rooms of this building and the fruit of a long stay in San Giovanni Valdarno, turn the route through the exhibition into a single and all-encompassing account, as if it were just one big canvas. Between chance  and coincidence, conducted at a velvety pace and in a nostalgic manner, Lee Kit's practice on this occasion also makes use of a palette of pastel colours that, mellowing the more poetic and melancholic elements of our personal narratives, employs simple materials of everyday use: cakes of soap, place-mats, a cup of steaming hot coffee, cardboard boxes and plastic containers. Banal objects that, in their essential nudity and with discreet and subtle gestures, give voice to the habitual, to what returns every day, bringing us back to the reality in which we always live, that of the body and the 'environs of the body'.
The works that inhabit this centuries-old domestic space provide a confirmation of the artist's fascination with the ordinary and the accustomed, with that 'daily existence' which, because of its extreme familiarity, completely escapes the notice and the memory of the person who is immersed in it. Without going to look very far away, Lee Kit tracks down what has always been very close to us and that we are often unable to recognize for what it is, the little things with the remains and the rituals of daily life; and, to avoid their being drowned in indifference, he lets them speak for themselves.
As the artist himself puts it, "Linger on, your lit-up shade" 'is about some moments and thoughts that happened when we woke up in a room, with the sunlight shining through the window curtain, wherever we were. Those moments and thoughts that could hardly be shared. Peaceful, quiet, bright, sad and done.'

"A band once sang, 'The first love you can't escape, the second love, it feels like pain.'
Forget about love. You wonder what was between the first and the second catastrophes. (Given that you were still alive.) It was that morning, or those mornings. Like reading the morning news, something changed and it brought hope. You had some nice ideas about something. About a beautiful day, or your life in the near future. You saw the light from your innermost self, happiness arose like a running dog. After a while, it blended with sadness and weariness quietly, without a trace. In the same morning, within an hour or two, happiness has gone.
It is excitement without happiness. Perhaps it is catastrophic. The things that hid behind the muted solitude discreetly linger on the melody of a beautiful song, as if the singer were to stop singing all of a sudden, and the music go on. A sad song is actually not that sad. Nothing could be done."
–Lee Kit
at Casa Masaccio, San Giovanni Valdarno
until 9 September 2018