EXHIBITIONS
"Les Marques Aveugles" at Centre d'Art Contemporain Genève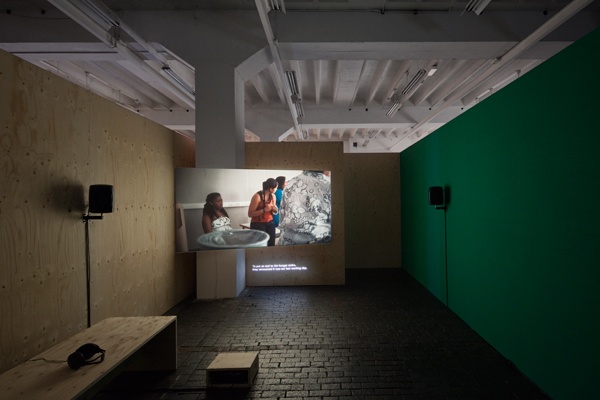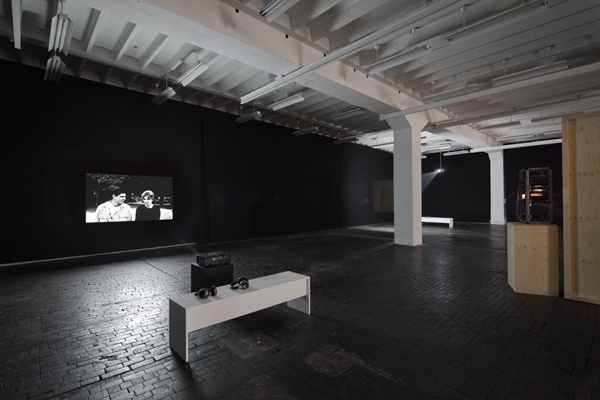 "Les Marques Aveugles" explores the relationship between image and memory, examining in particular the notions of imprint and traumatism, in close connection with photography. It is concerned with what we see, but, even more, as in an antiportrait, with what is not shown, what we perceive. Absence, disappearance, the unconscious, repetition – all of these are deployed as strategies and mechanisms in the works on view.

Although originally – and significantly – it evoked a physical wound, the notion of traumatism has more generally been understood in the psychological sense since the end of the 19th century – the period when psychoanalysis and, with it, the revelation of the unconscious, were being developed in parallel by Freud. A brutal event inscribed on the unconscious, traumatism can only be identified a posteriori, as memory, trace – dwelt on and dysfunctional – after it has broken into the psychological organism, which is unable to bear the violence of the intrusion. It can thus only be encircled, marked in its impossibility and this through? non-linear notions of time; so it is more a question of not forgetting than of remembering. This invisible, inaudible rift remains constantly present.
It may be that the act of remembering is indissociable from the composition, framing and mechanism itself of photography. " One photographs things in order to get them out of one's mind" (Kafka) ; photography may substitute for memory, become a kind of archive of remembrance. But perhaps the heart of the problem rests a fortiori on the question of framing. Photography crystallizes a fragment of real, even if this "real" can be challenged at any time by the very nature of its photographic support, which is evidence of the failure to reproduce the object. However, this fragment seems no more significant than the elements outside its framework – those which, having concealed themselves from the image, address the imagination. How, then, can this dialectic between present and absent, tangible and immaterial, be envisaged when it is based on a paradox? As with traumatism, in photography what is not visible is nonetheless present and essential. It is, moreover, just as fundamental to the medium of film, which not only illustrates symbolically this presence/absence in the mechanism of projection and the screen – serving as a mask – but also, in the way it functions, the simulation of movement that ensues from the difference between the images.
The works – mainly in film format – presented in "Les Marques Aveugles" all develop a more or less direct and close relationship with photography. This link, whether intrinsic or accentuated, naturally adds the question of montage to those of photography and memory. As well as stoppage, repetition seems in this context to be the pivotal element of this mechanism, for it is repetition that, by restoring the possibility of what was, thereby, paradoxically, makes it possible anew (Agamben). Memory has the power to reestablish the different potentials of a past.
The project proposes a conceptual and formal journey along these lines of reflection, which are developed in the exhibition, a performance in January, and a series of screenings at the Grütli cinemas, allowing not only the range of the kind of works on show to be broadened, but also their formats and reception. (Emilie Bujès and Katya García-Antón)
–
With: Rosa Barba, Pavel Büchler, Hollis Frampton, Louise Hervé et Chloé Maillet, Robert-Jan Lacombe, Chris Marker, Katja Mater, Wendelien van Oldenborgh, Margaret Salmon, Hito Steyerl, Gitte Villesen, Akram Zaatari.
The project includes a four-screenings cycle presented at the Grütli cinemas (19.01 – 22.01.2012): Chantal Akerman, James Benning, Brent Green, Isidore Isou, William E. Jones.
–
at Centre d'Art Contemporain Genève
through January 22, 2012
–
Top – Wendelien van Oldenborgh, Après la reprise, la prise, 2009
Courtesy: the artist and Wilfried Lentz, Rotterdam. © Centre d'Art Contemporain Genève. Photo: Annik Wetter
-.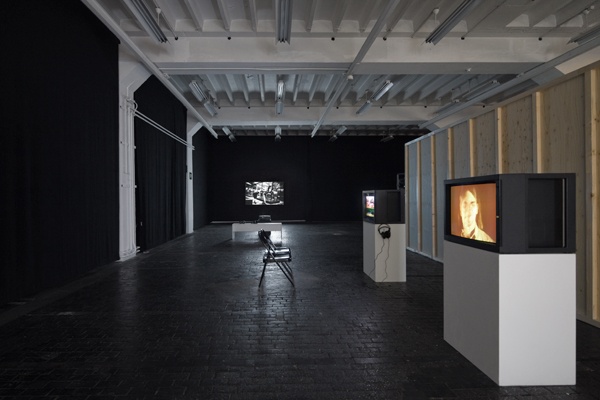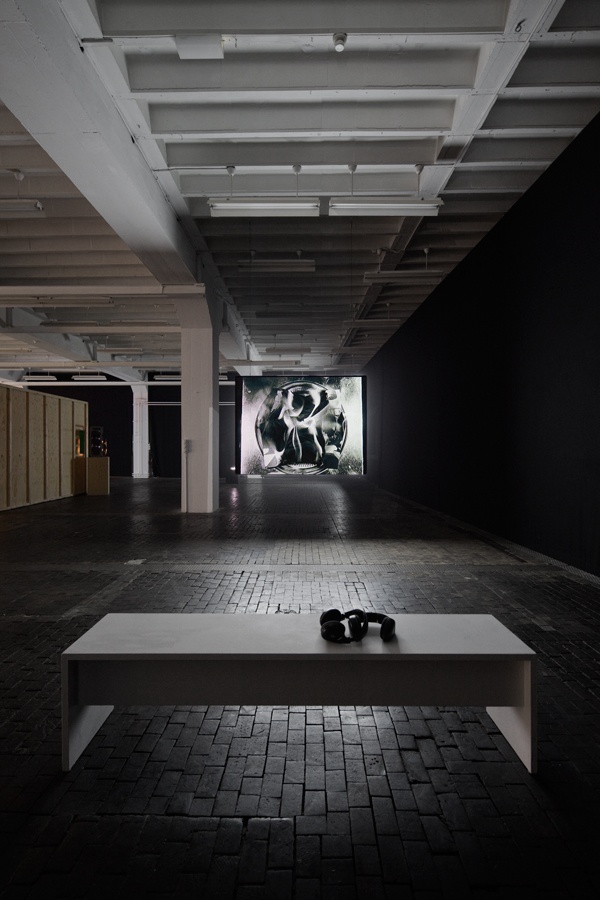 Hollis Frampton, Nostalgia, 1971
Courtesy: The Estate of Hollis Frampton and Anthology Film Archives, New York. Photo: Annik Wetter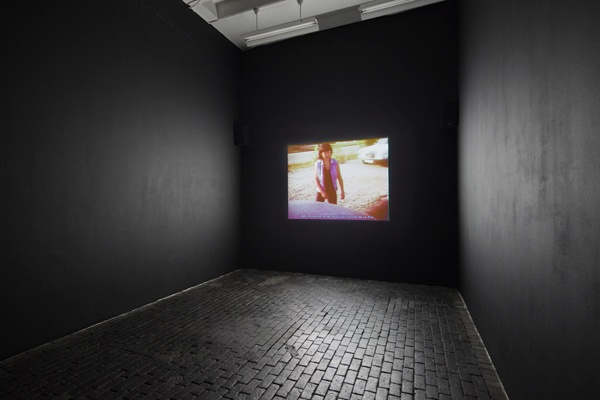 Hito Steyerl, November, 2004. Courtesy: the artist. Photo: Annik Wetter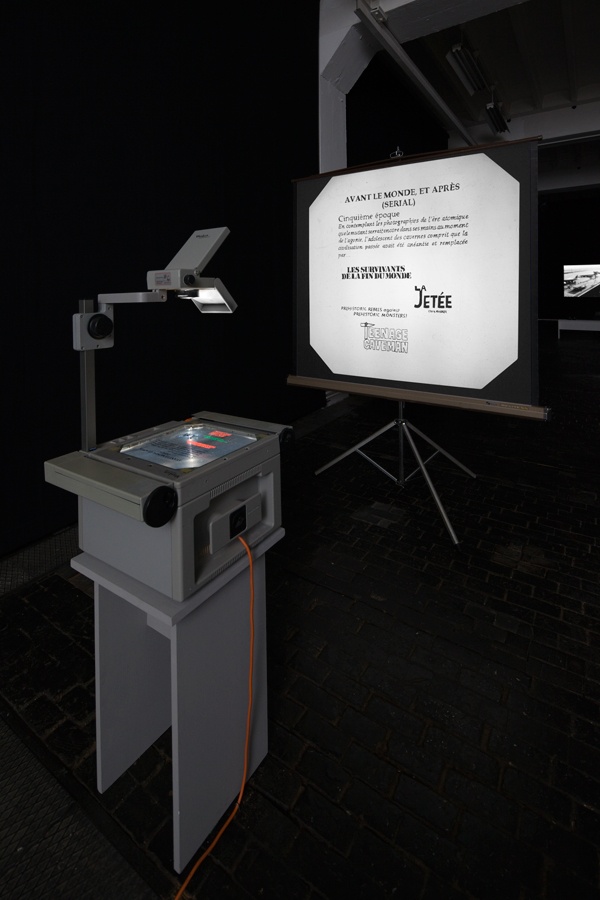 Louise Hervé & Chloé Maillet, Avant le monde, et après (sérial), 2011
Courtesy: the artists and Marcelle Alix, Paris. Photo: Annik Wetter