EXHIBITIONS
??????Douglas Coupland, Raimundas Malašauskas and "Art in the Age of… Asymmetrical Warfare?" at Witte de With, Rotterdam
Douglas Coupland "Bit Rot"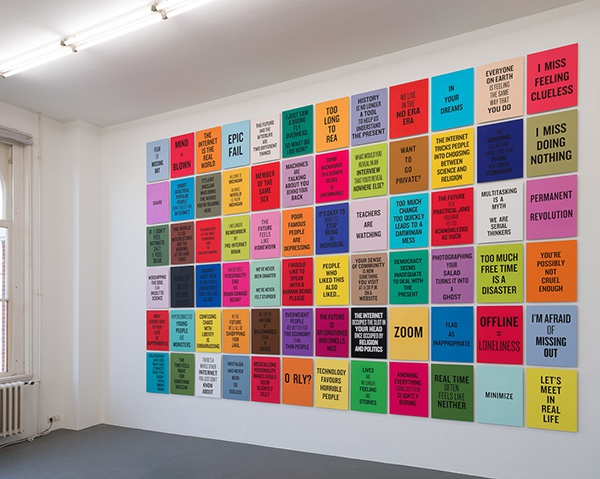 ????????????"Bit Rot" is the very first large-scale solo exhibition in Europe by artist and novelist Douglas Coupland. The exhibition presents Coupland's "mindscape", combining his own work with loans from his personal collection, as well as a new work stemming from his recent residency at the Google Cultural Institute. An eponymous paperback collection of new and existing short stories and essays written and compiled by the artist will accompany the exhibition.

Throughout the exhibition Coupland shares his thoughts on globalization, terror, the Internet, pop-culture, social media and the resulting accelerated image economy. Taking its title from the phenomenon in which digital data spontaneously and quickly decomposes, Bit Rot creates an associative and visually playful constellation in which memory, loss, fame, violence, destruction, and creation are subjects for contemplation.
For many years Douglas Coupland has been intuitively collecting art works, images and objects, creating a collection perhaps only fully legible to himself. Each of the exhibited strands of work began as impulsive purchases but ultimately led to forms of clarity in regard to deeply rooted needs and wants. Now, for the first time, Coupland exhibits these collected works together with his own.
.
at Witte de With, Rotterdam
until 3 January 2016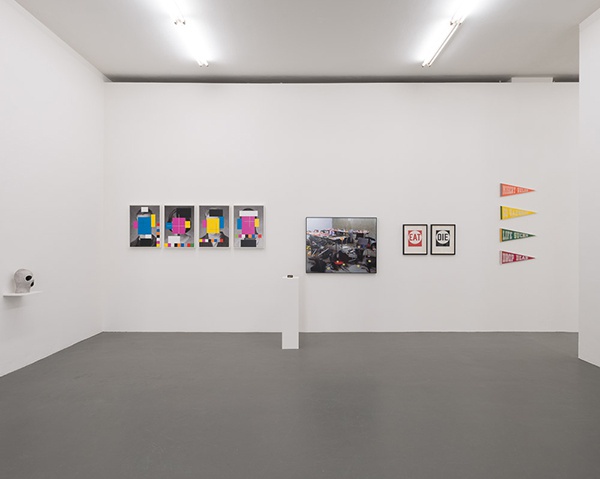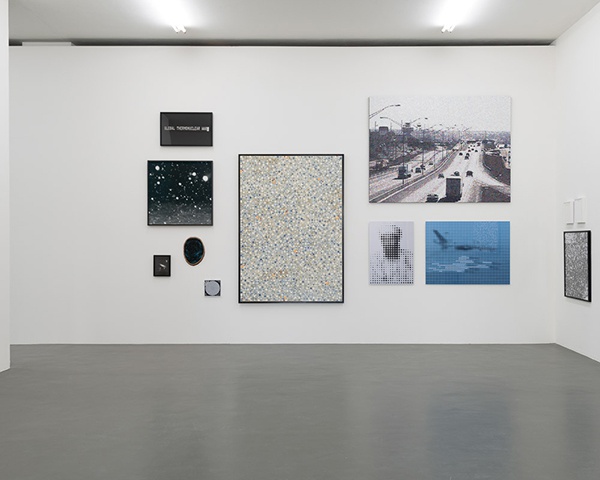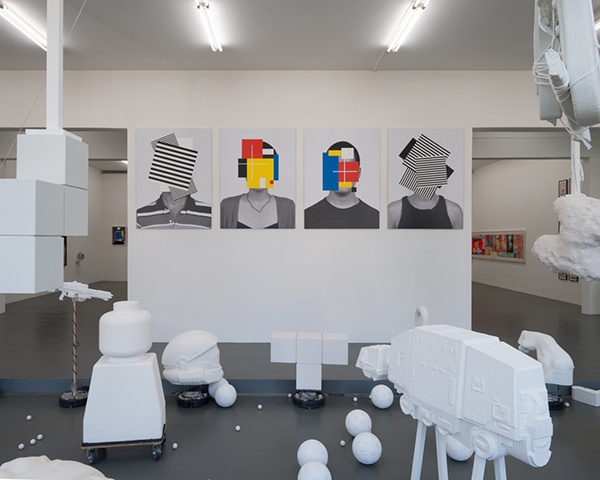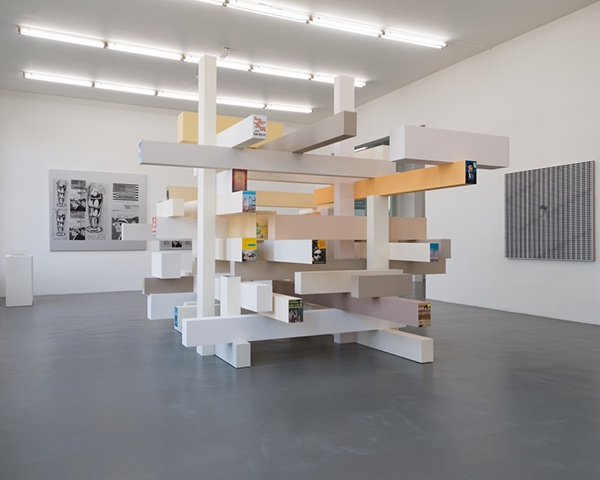 Douglas Coupland "Bit Rot" installation views at Witte de With, Rotterdam, 2015
.
Raimundas Malašauskas "What Are We Looking at Tonight?"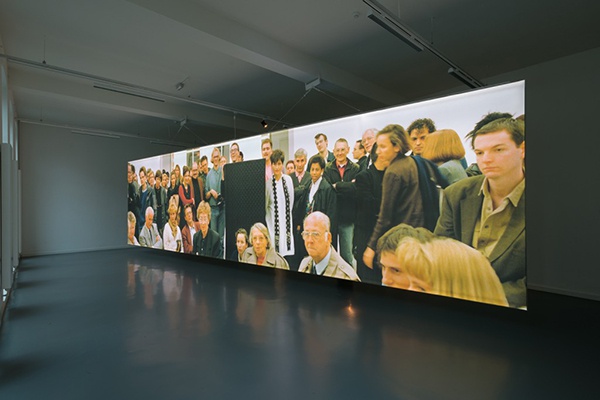 All the children will go to sleep, adults will marvel at each other and at an invisible object in the future, asking each other "How do we know if we are still alive?"; the radio will be playing Marvin Gaye (he always sits on one of the shelves upstairs1) and a blown up paper decoration by Viktorija Rybakova will swirl around Jef Geys' writings2; It is 19933 and 2016 at once, or perhaps twice, in the same room, in the split gaze; Like that film shot from the perspective of someone whose identity multiplies or changes half way. "How many times you've been dead?" one may ask.
1 On the first floor landing, gracing a window looking into Witte de With's offices, stands a vinyl record of Marvin Gaye's hit single What's Going On (1971). The record has been standing there for over twenty years; the song is the on-hold music for Witte de With's telephone line.
2 "The words I am writing are mirrored in the red balls on the imaginary Christmas tree which is not in my hotel room in Bredene aan Zee. They assume shapes which even I can barely recognize: "black" is powdered with artificial snow, and "valid" rotates slowly round the tree's green tip. "Division of labor" is reflected by the stomach of the pink-and-white mannequin onto the pale yellow fake straw before the words fade away between the ox and the ass. Mary's blue cloak swallows up "working week" and "condensation," and "demo" glides from one imitation pearl to another."
Jef Geys, What are we going to read tonight?, Cahier #2, Witte de With Publishers, 1994
3 The 1993 exhibition "Wat eten wij vandaag?" ("What Are We Having for Dinner Tonight?") at Witte de With was associated with the fifth Architecture International Rotterdam manifestation, whose theme was the postwar residential areas built in Rotterdam's Alexanderpolder neighborhood. Jef Geys's project commented on the abstract way architects, urban planners and politicians tend to think about the urban environment.
By inviting nine families from Alexandepolder to contribute to his exhibition, Geys let the residents have their own say about the area they inhabit. The project was realized with the cooperation of the families Bast, Battes and Risse, De Bruin, Diepstraten, Groot and Van Halem, Roodbeen and Boode, Van Schouwen, Sevenhuijsen, and Verkade.
In the exhibition, the families presented photographs of their living area. Each evening, throughout the entire exhibition period, one of the nine participating families was filmed having dinner and broadcasted by the local television station.
.
at Witte de With, Rotterdam
until 3 January 2016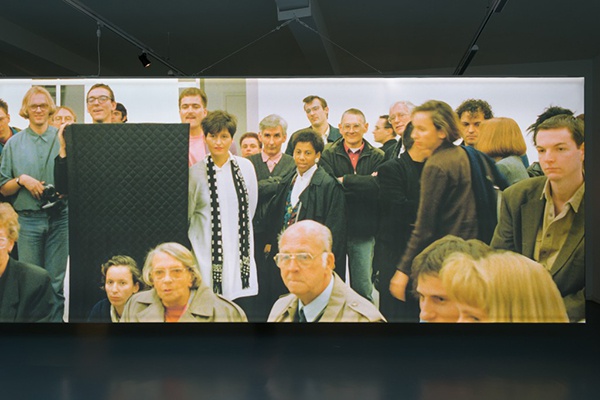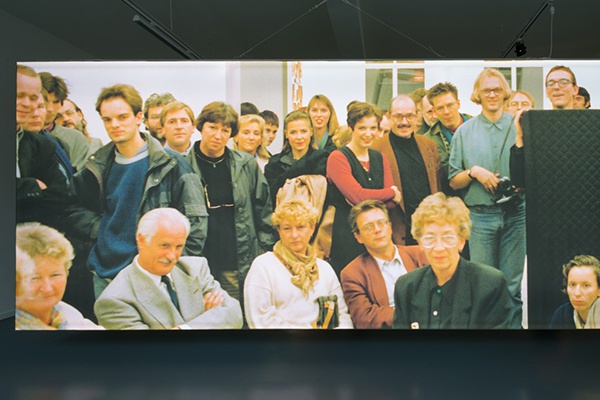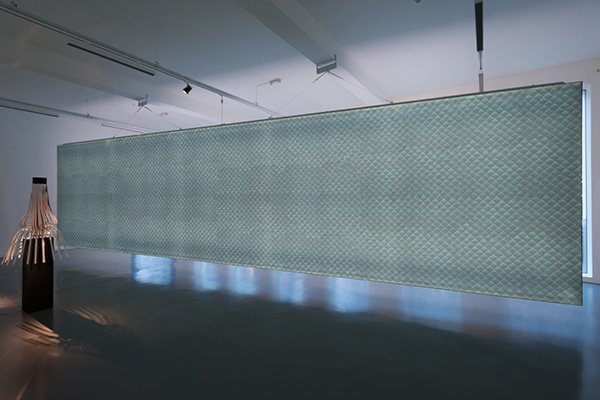 Raimundas Malašauskas, What Are We Looking at Tonight?, 2015
???????????????.
Raimundas Malašauskas "What Are We Looking at Tonight?" installation views at Witte de With, Rotterdam, 2015.
Courtesy: the artist and Witte de With, Rotterdam. Photo: Cassander Eeftinck-Schattenkerk
???????????????.
"Art in the Age of… Asymmetrical Warfare?"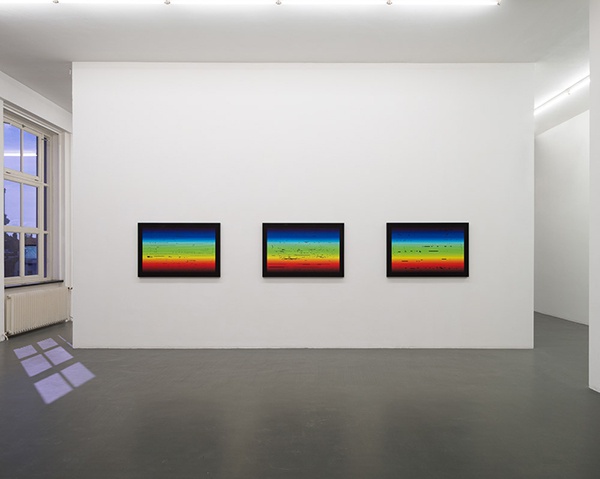 Just as World War II began with a charge on horseback, and ended with the atomic bomb, the technological escalation of killing machines continues today. "Art In The Age Of… Asymmetrical Warfare", the third and final iteration of Witte de With's year-long exhibition series "Art In The Age Of…", considers the irregular, and often uneven nature of the hybrid battlefield. As always, war is ever-present, however, its theater has now extended from the so-called real to the virtual. While hard power is still asserted face-to-face and hand-to-hand, remotely controlled weaponry and other means of telecommunicated violence are broadcast and delivered digitally through cyber attacks, and via social media propaganda platforms. Not surprisingly, these new channels have created their own forms of representation in which morale and information have become equal to, or are greater than, traditional military superiority. Instead of simply producing images of war, a new war of images is being fought and sold. As such, "Art In The Age Of…Asymmetrical Warfare" asks the question: What role do artists play when they slip into these networks and try to reveal the engines and effects of contemporary conflict?
Valences between presentations develop various leitmotifs including subjects such as diplomacy, media, extra-judicial killing, computation and coding, military and guerrilla tactics, and of course, weaponry. In addition to the artworks, several artifacts will join the exhibition including a real-time global cyber attack monitor as well as an animated map of the international arms trade and nuclear detonations.
As the last iteration in the three part series, this exhibition carries forward three artistic positions from the preceding show, "Art In The Age Of… Planetary Computation". Works by Trevor Paglen and Navine G. Khan-Dossos remain on view, whilst artist John Gerrard presents a new duo of simulations. This slippage recontextualises the works to explore the interrelation of computation and conflict.
Participating artists: Abbas Akhavan, Sven Augustijnen, James Bridle, Broomberg & Chanarin, Crass, Claire Evans, John Gerrard, Terence Gower, Isao Hashimoto, Glenn Kaino, Navine G. Khan-Dossos, Trevor Paglen with Jacob Appelbaum, Mohammad Salemy, Susan Schuppli & Tom Tlalim, Nida Sinnokrot, Thomson & Craighead, and José Antonio Vega Macotela.
.
at Witte de With, Rotterdam
until 3 January 2016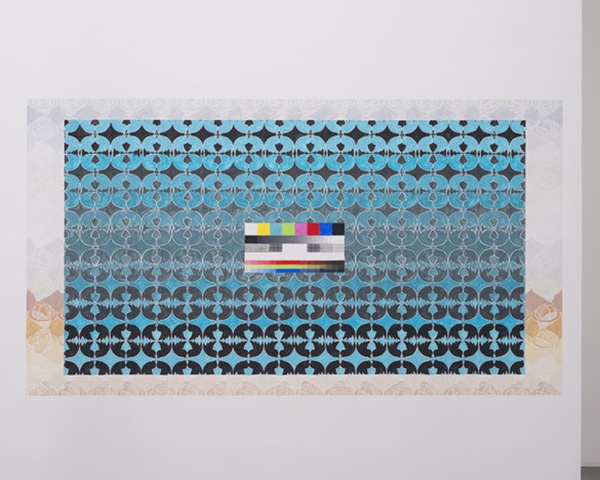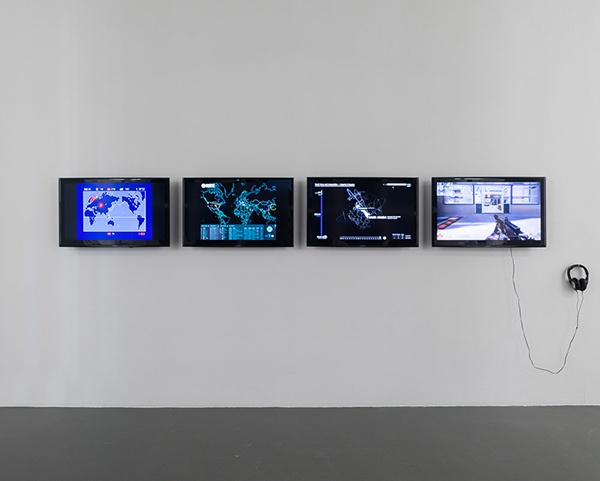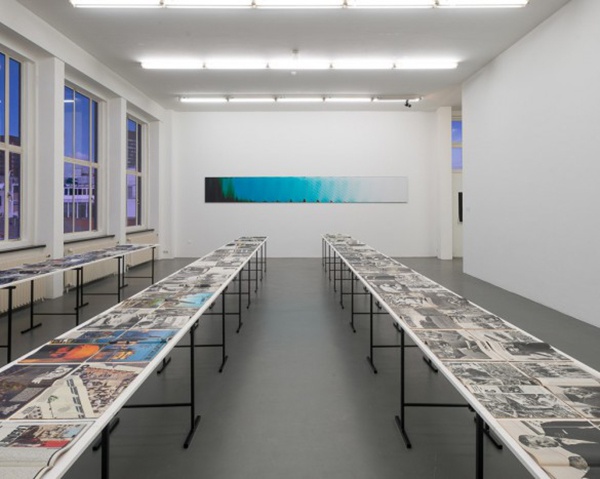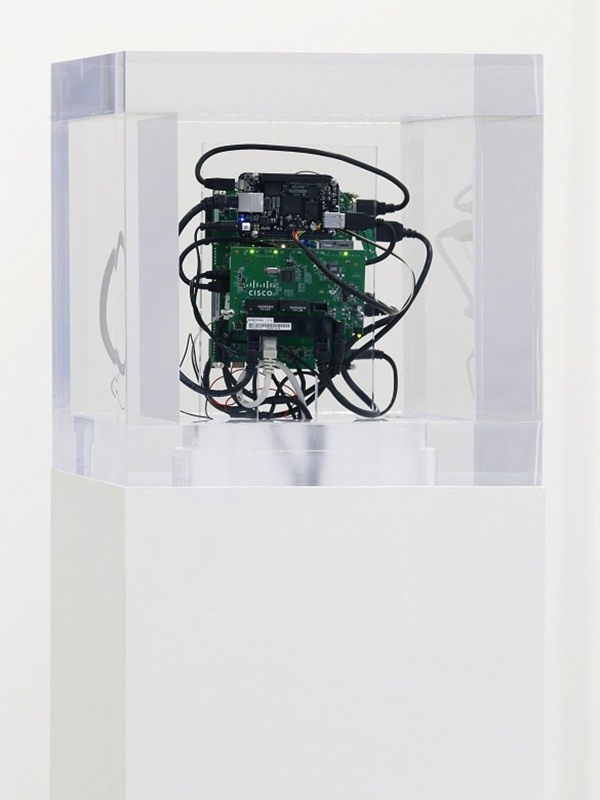 "Art in the Age of… Asymmetrical Warfare?" installation views at Witte de With, Rotterdam, 2015
.
Courtesy: the artists and Witte de With, Rotterdam.