EXHIBITIONS
Lisa Dalfino at Fanta Spazio, Milan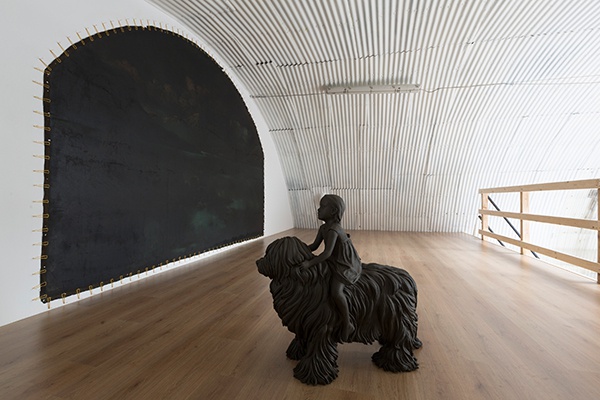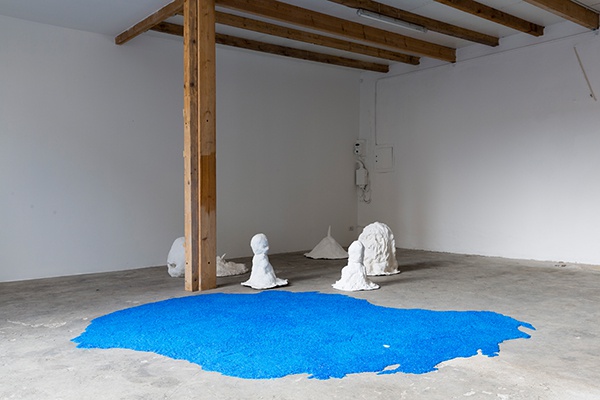 Once out of the small and deep hole, the wind slammed her face so hard that she had to cling onto the soft fur of her faithful companion, which she had by now come to know by heart.
Inevitably, she thought of all they had faced to arrive there.
…
Her mind went back to that afternoon when her father returned from a long trip with a small porcelain figurine; how in the darkness of her room, she could not get to sleep because she was distracted by strange and barely audible sighs. To the moment in which, when approaching the stone table on which the statuette had been placed, the sounds became more and more distinct until he started to cry, telling her his story: the story of a great love, abruptly interrupted by a sudden separation.
She recalled the moment in which they decided to help the prince, leaving to find his sweet beloved.
They remembered those rough and cold snowmen, silent guardians of a snowy forest, which when they asked for help, indicated them the safest way to cross the fragile frozen lake.
…
Suddenly, a female voice interrupted her memories.
Behind her, the sound of the prince's quick steps, getting away in the direction of the voice. Laughter and sighs of joy soon filled the surrounding environment.
The two lovers had finally reunited.
The cold seemed to vanish, and she felt warmed by that act of love.
For a moment the darkness gave way to a warm glow, and in front of her an enchanted landscape opened.
.
until 14 November 2015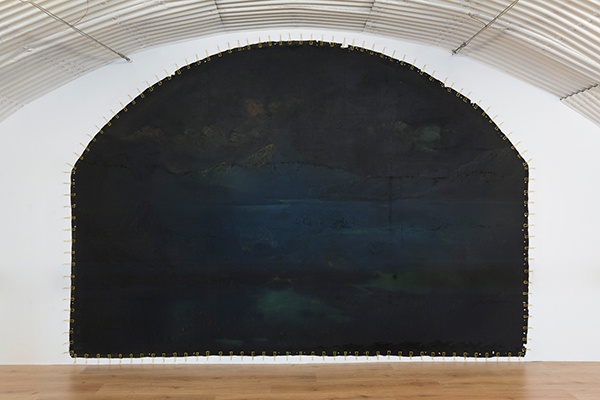 Senza titolo, 2015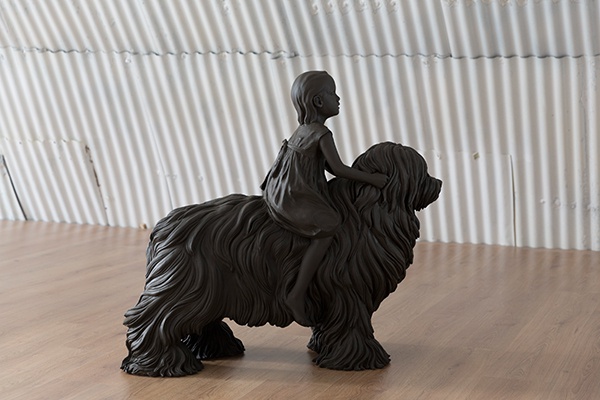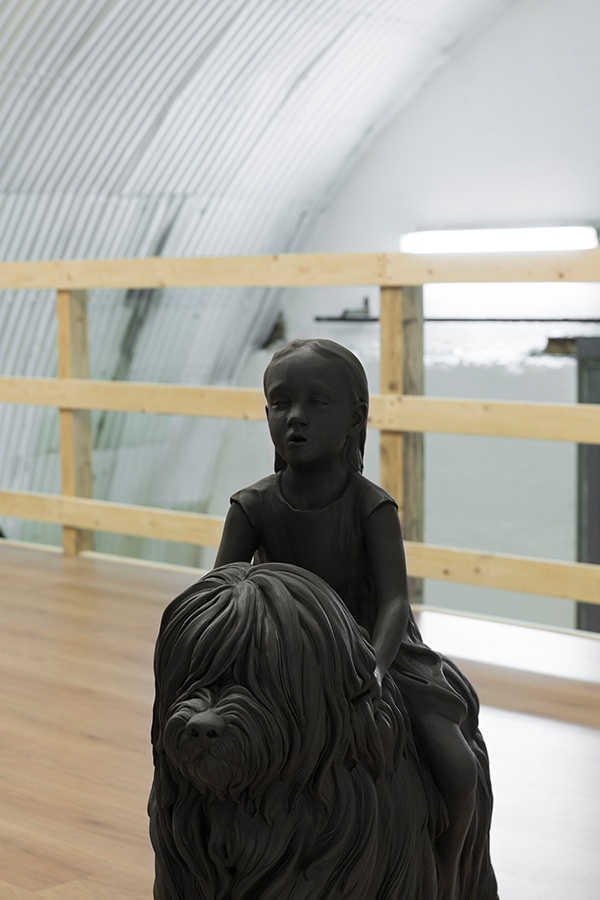 Bobby con Esperanza, 2012-2015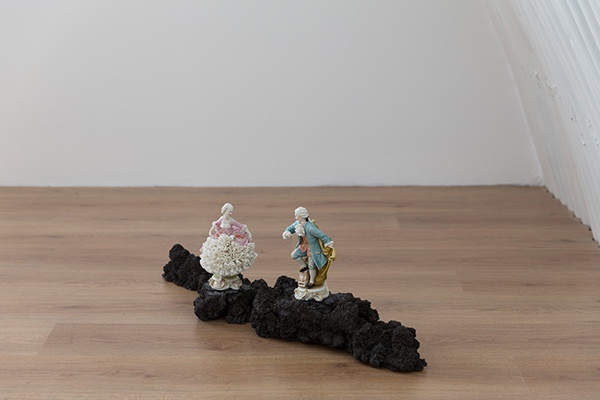 Senza titolo, 2015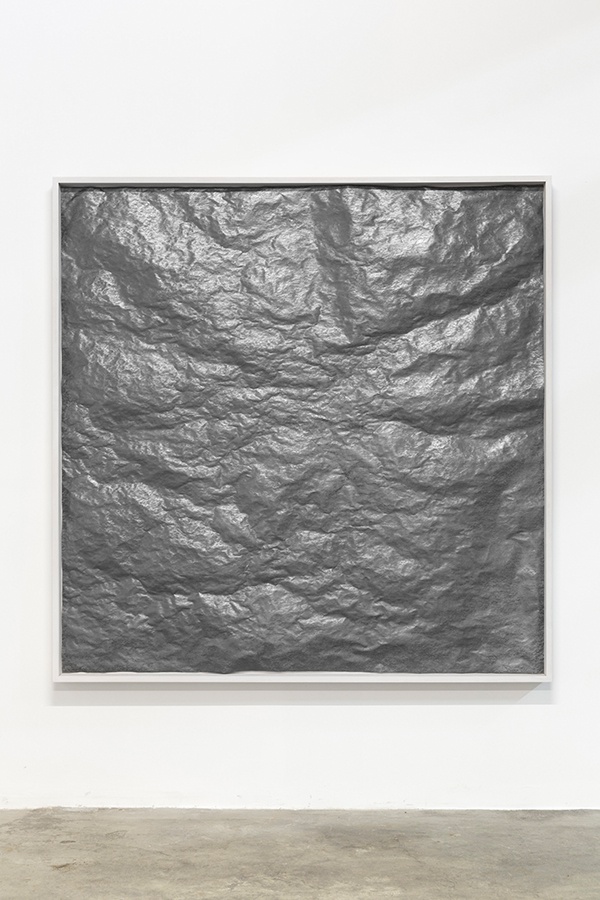 -15, 2012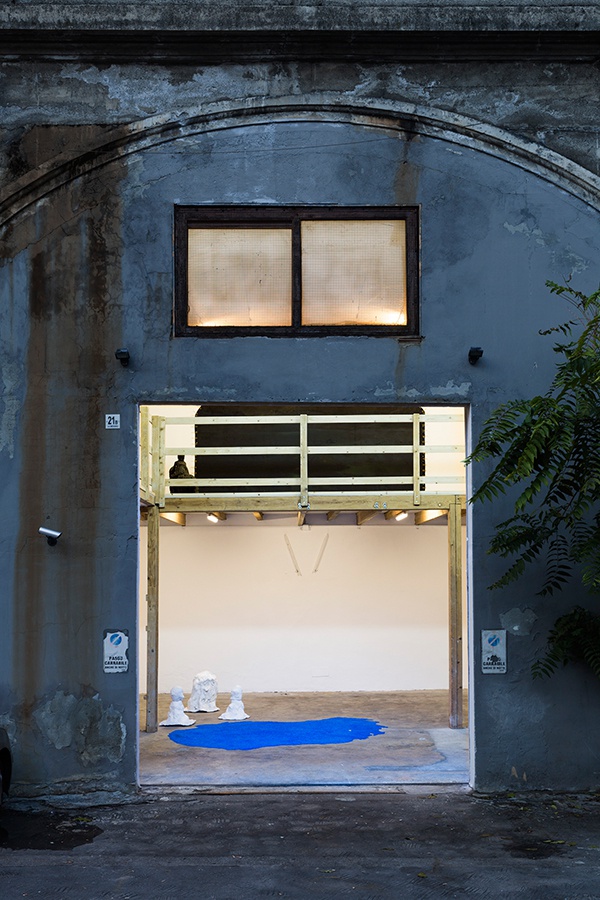 Lisa Dalfino installation views at Fanta Spazio, Milan, 2015
Courtesy: the artist and Fanta Spazio, Milan. Photo: Roberto Marossi.