CONVERSATIONS Mousse 63
A Narrow Ladder with Which to Steal Apples: Lisa Ponti
Close
1
2
3
4
5
6
7
8
9
10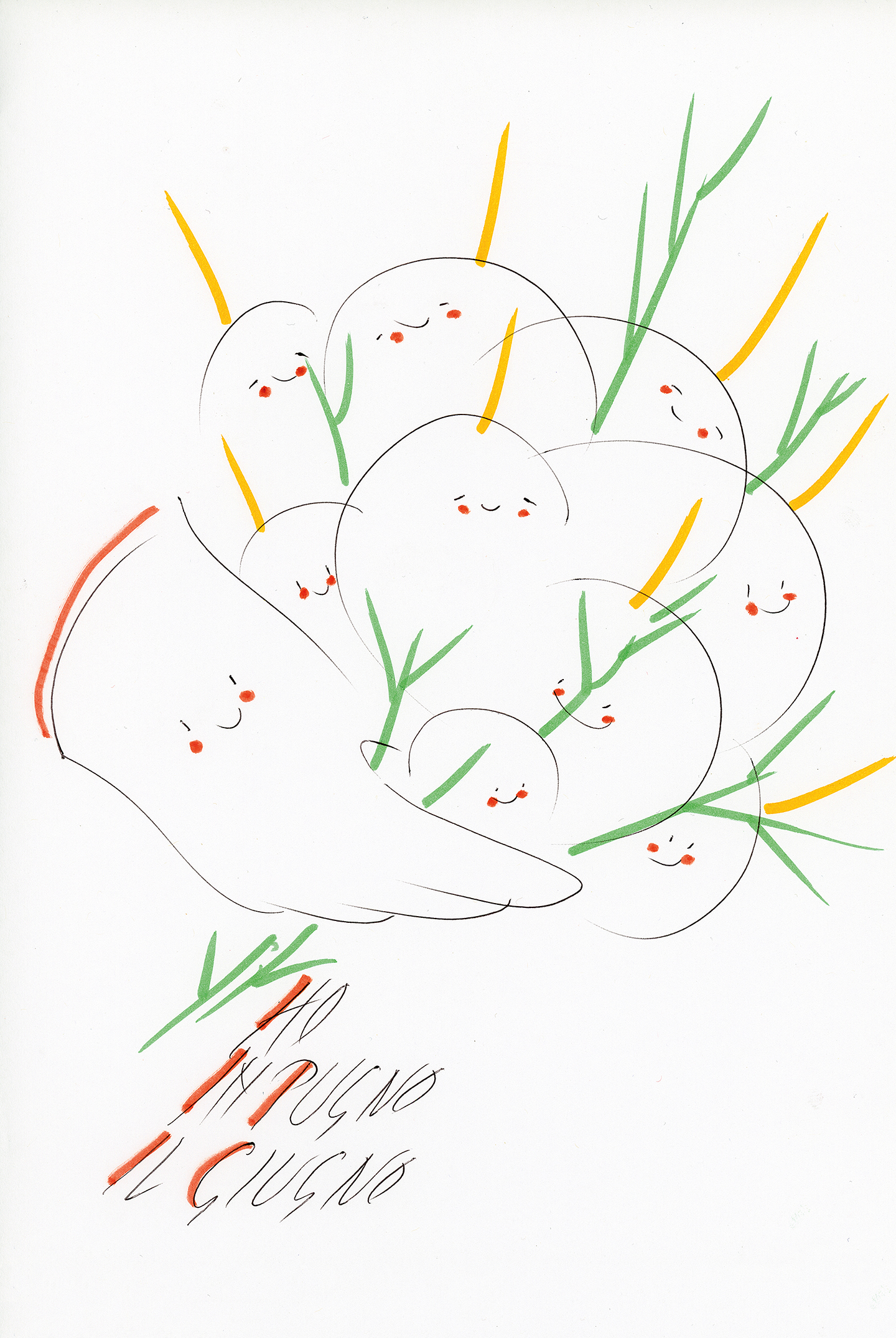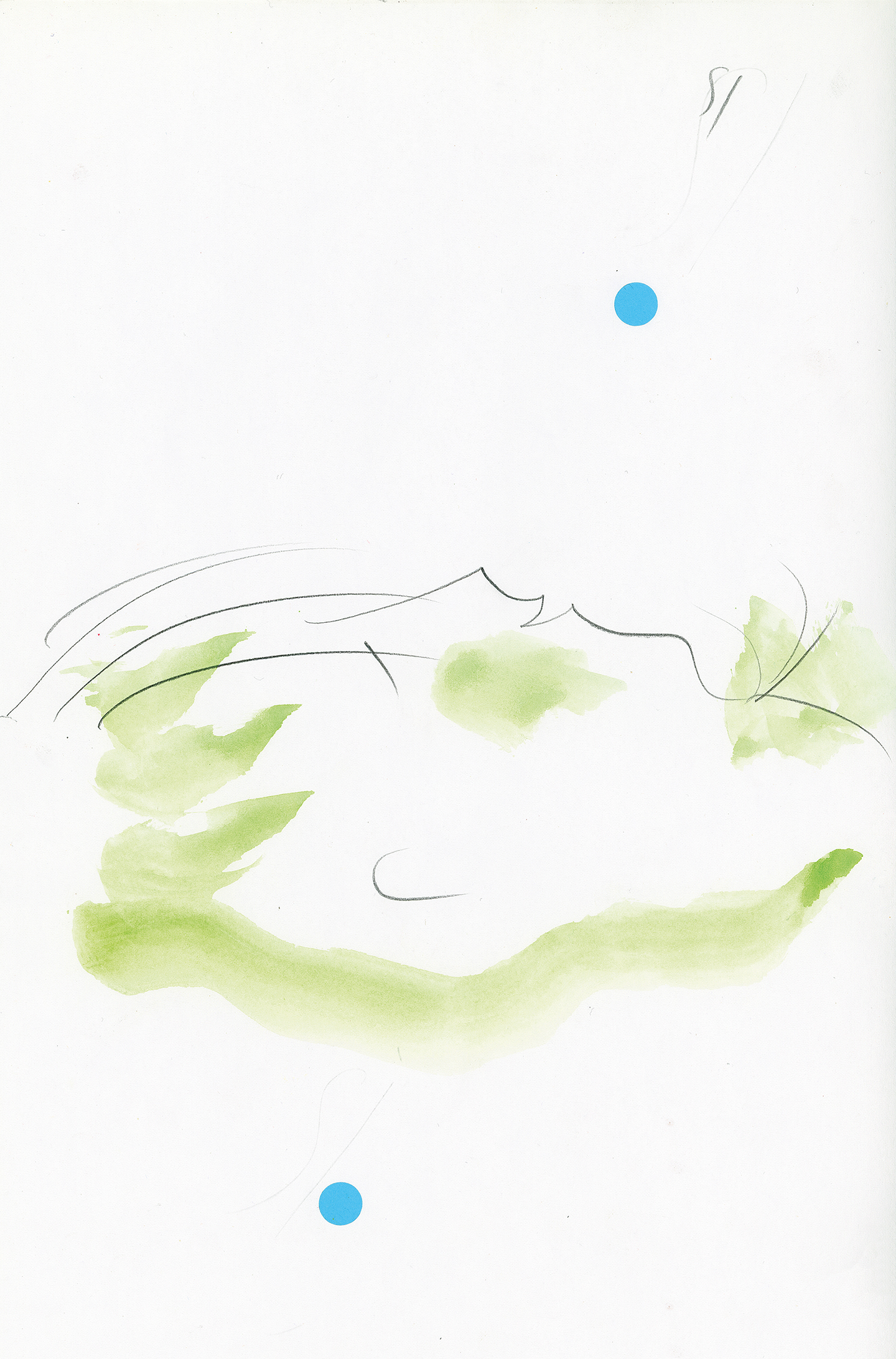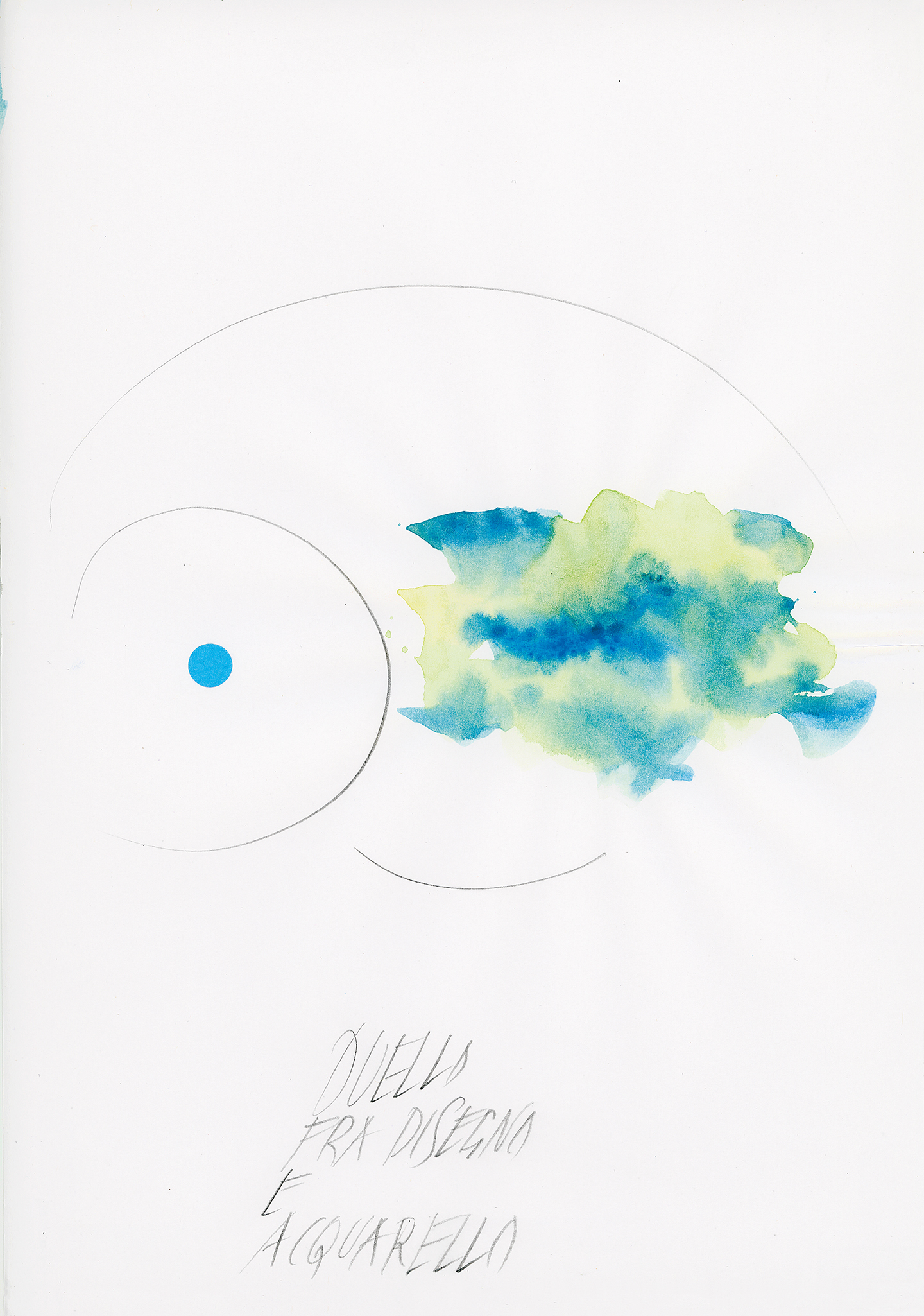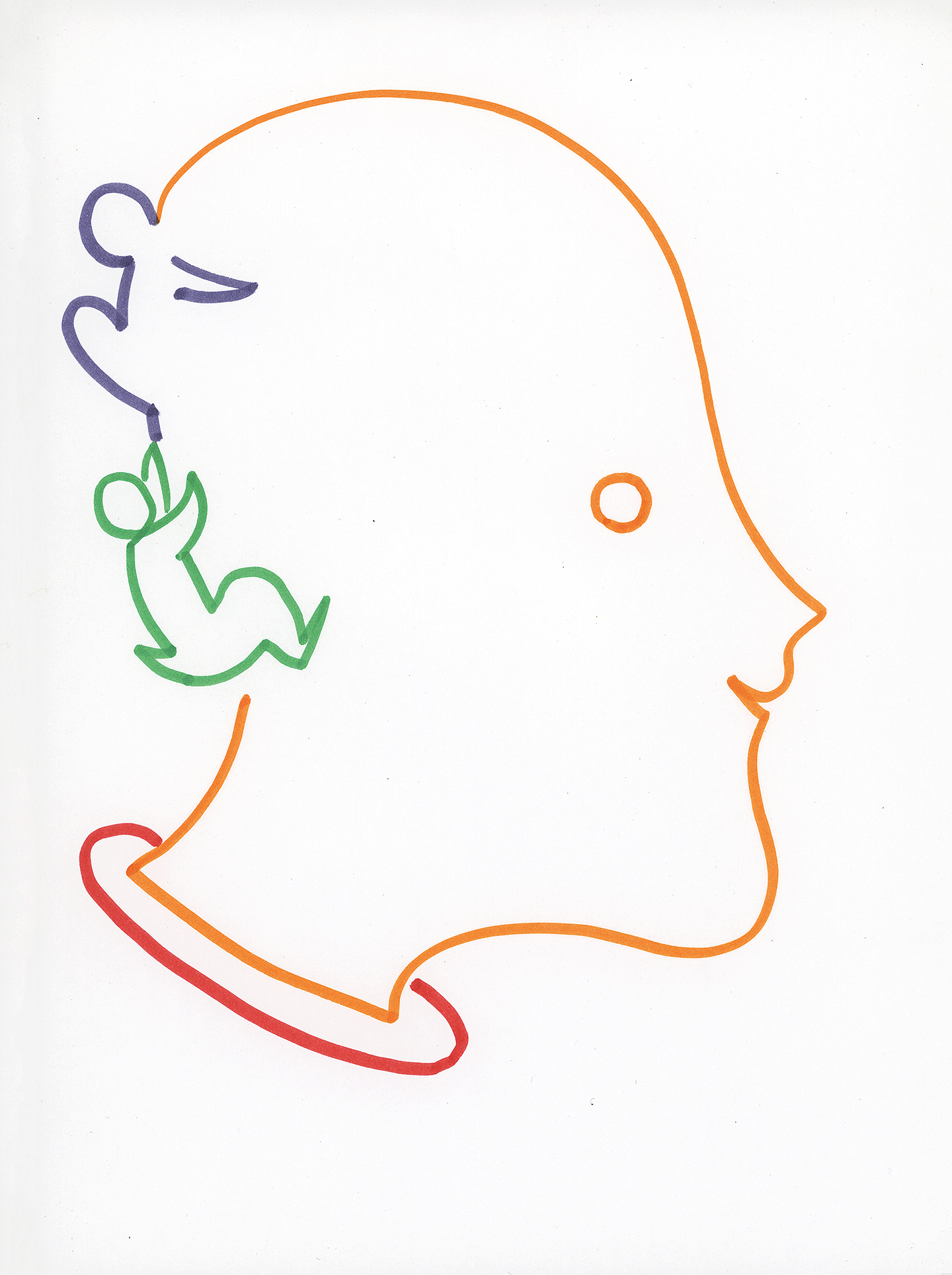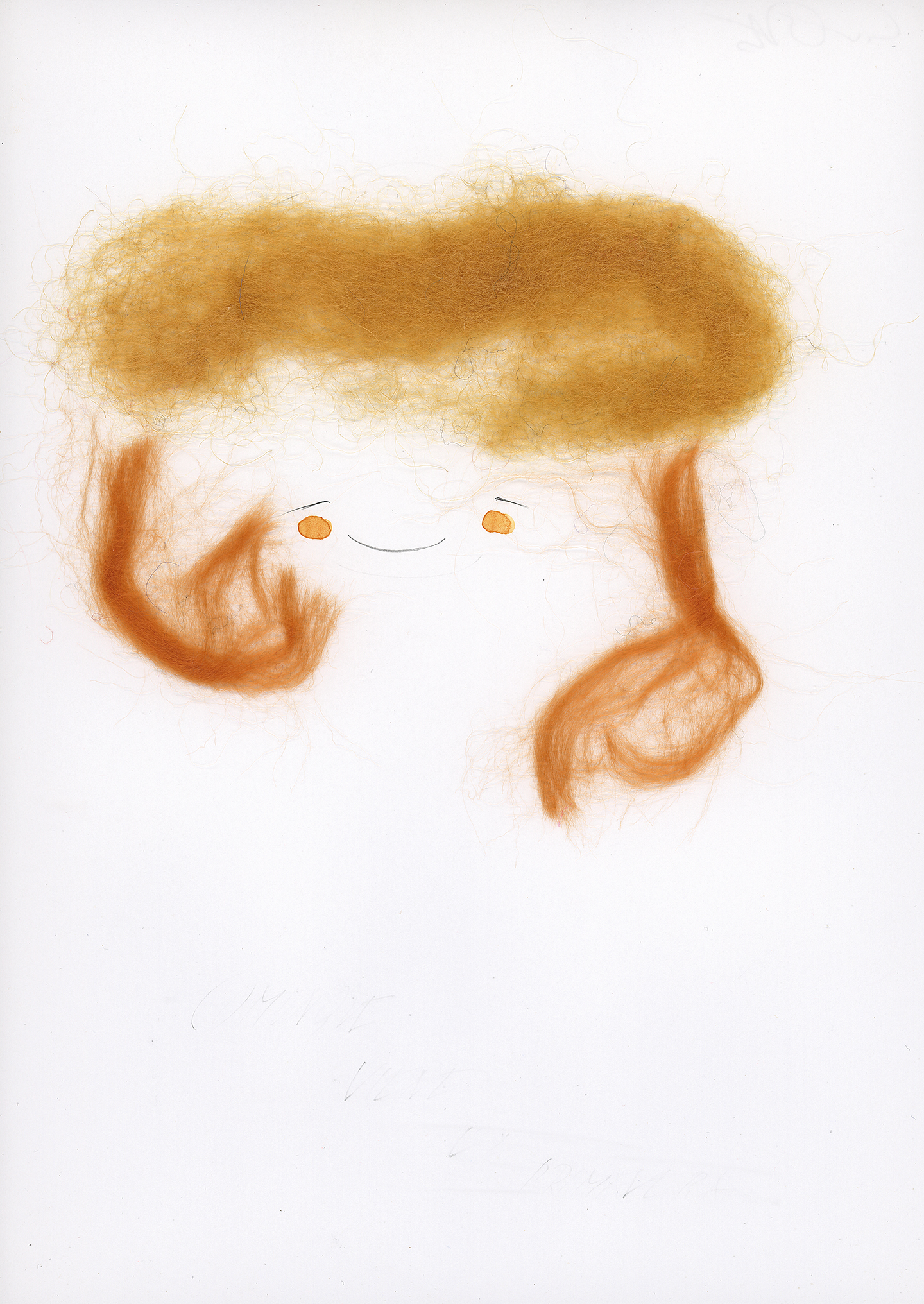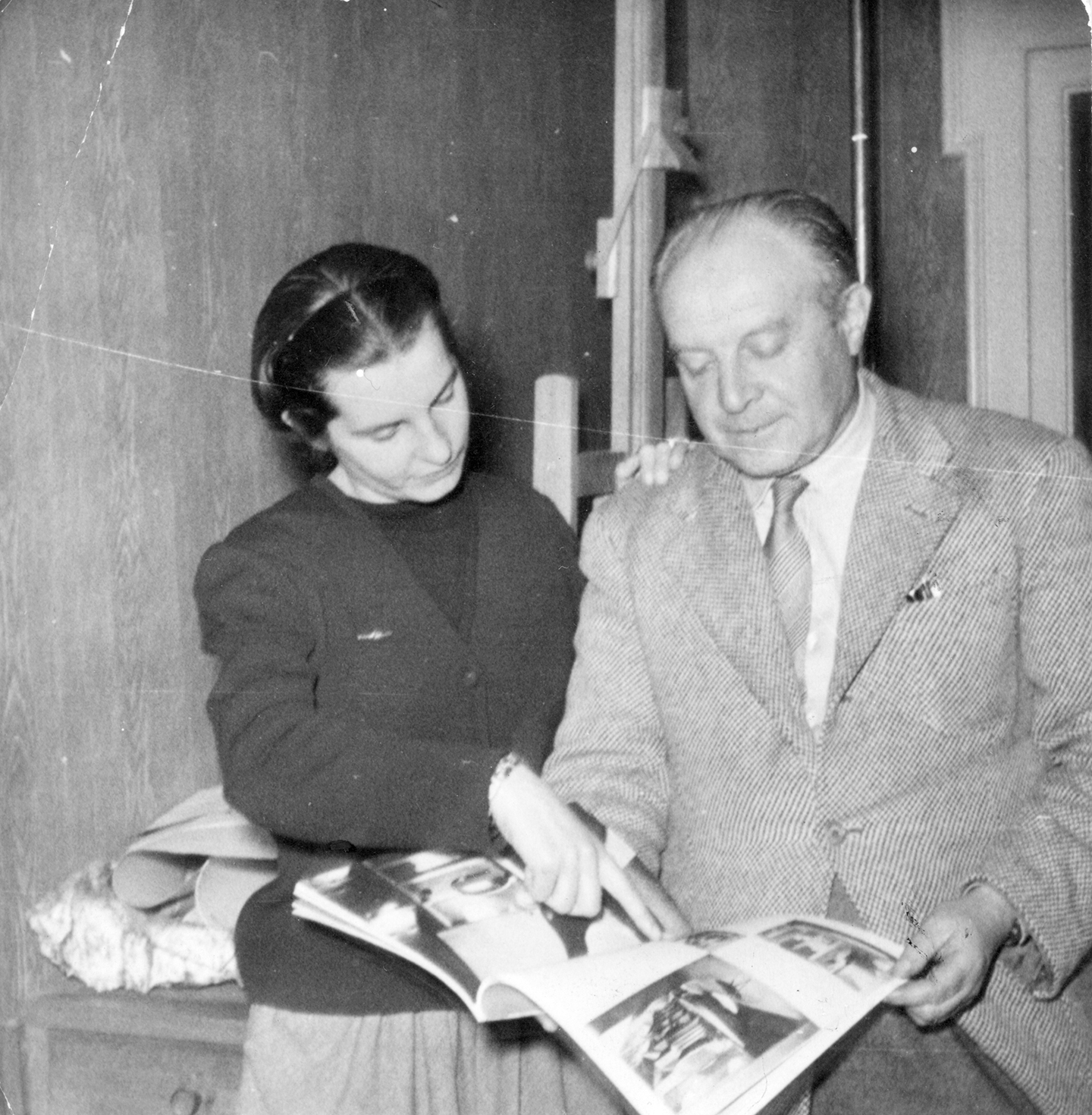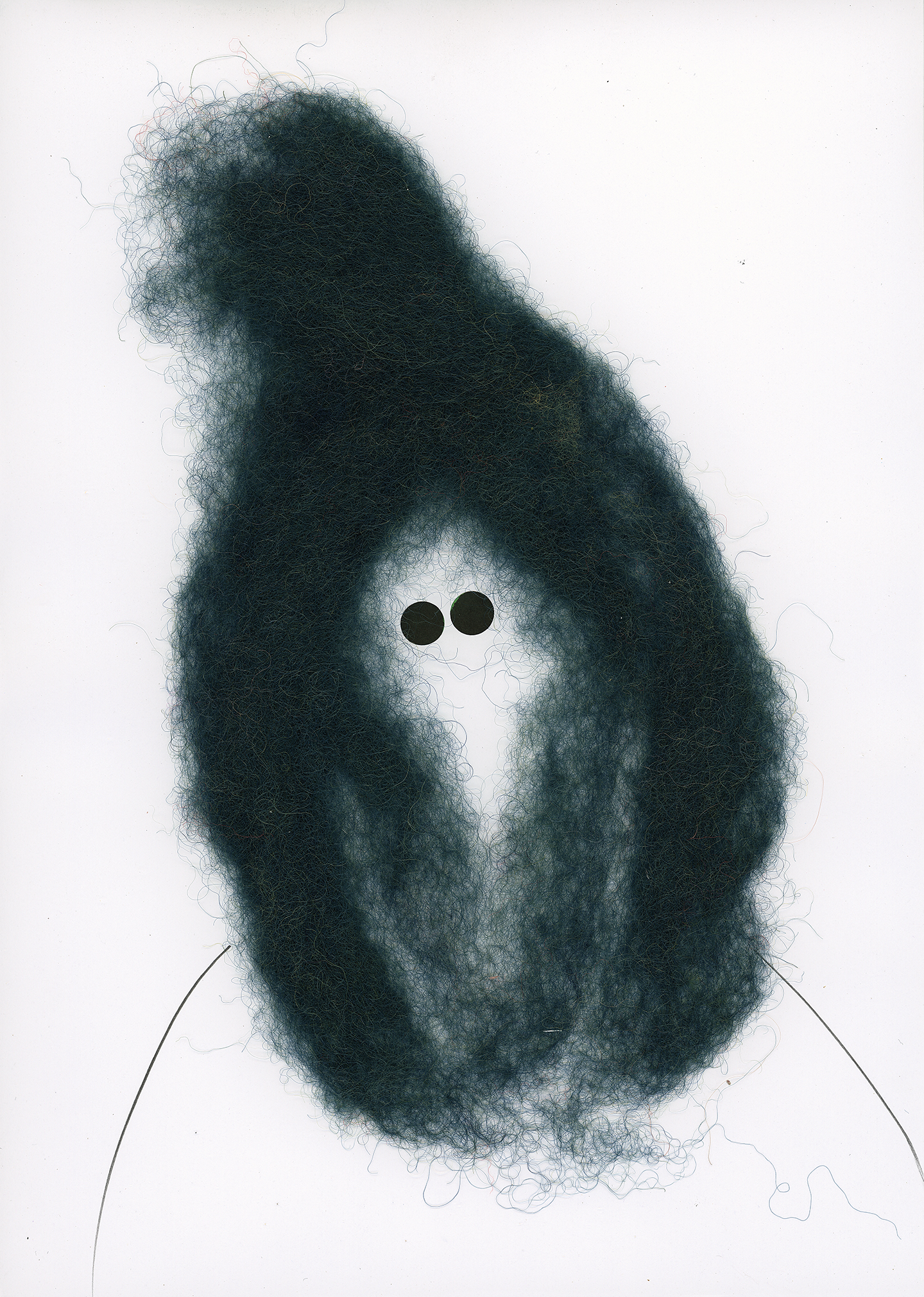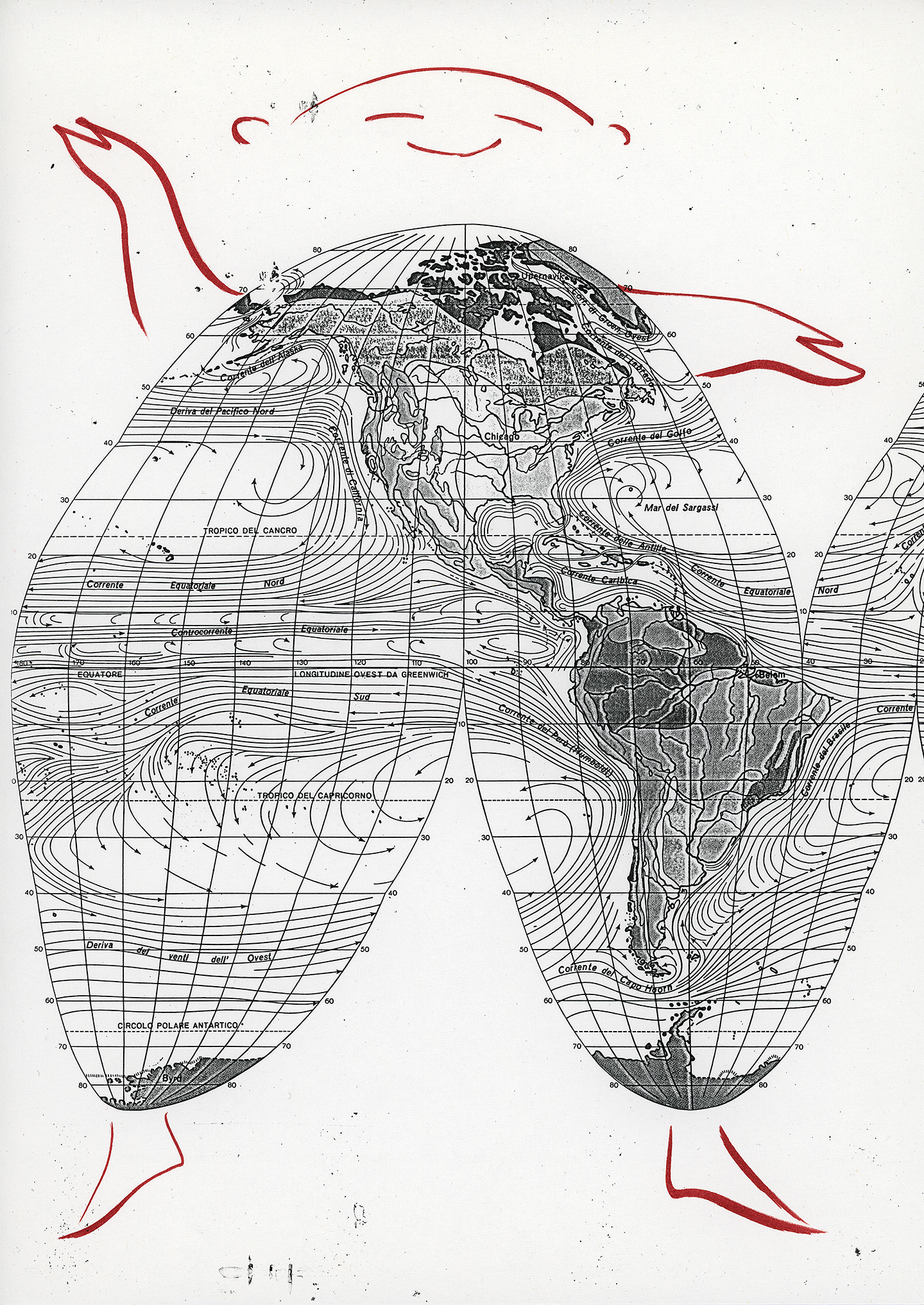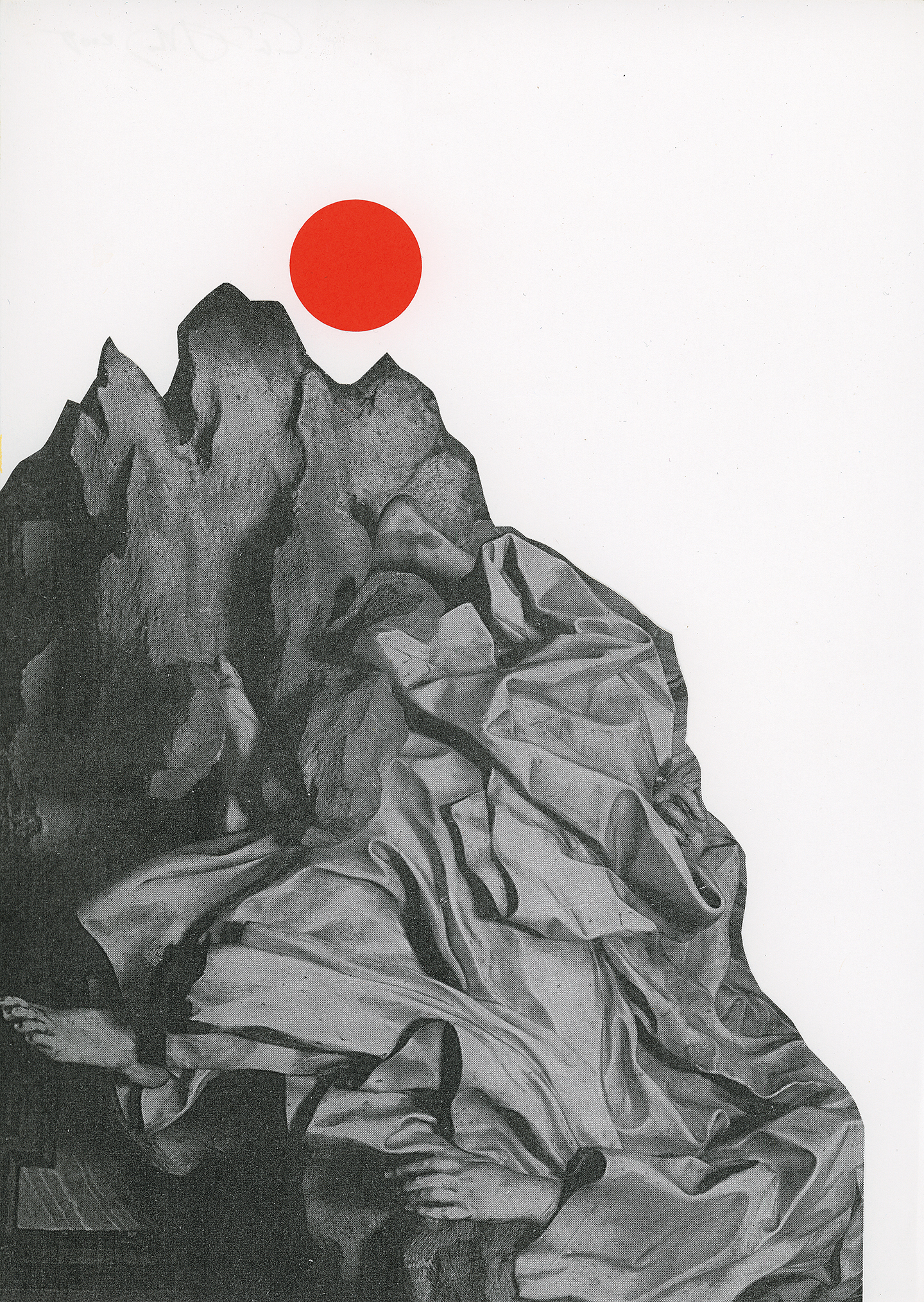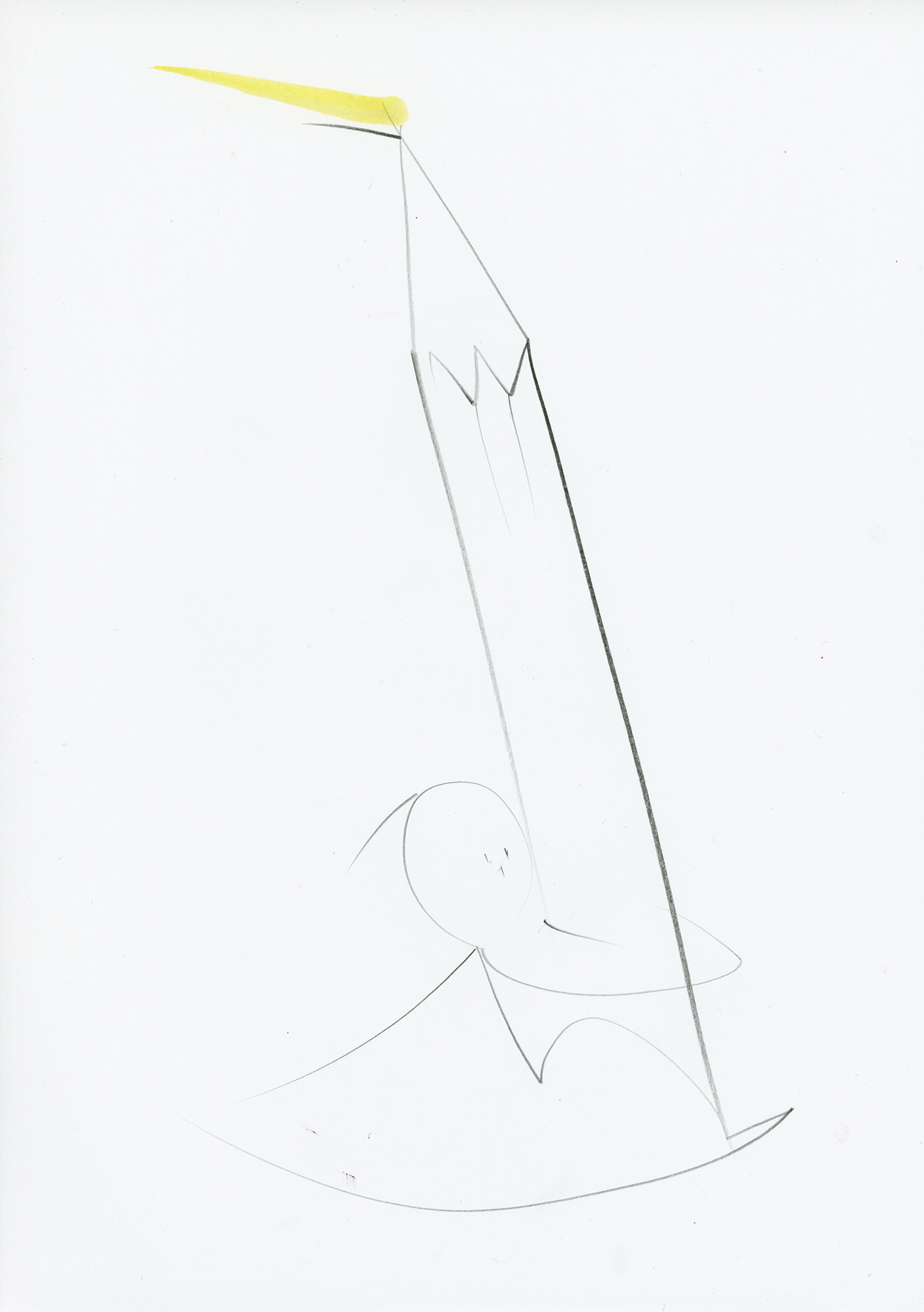 Lisa Ponti and Franco Toselli in conversation with Hans Ulrich Obrist
Lisa Ponti retraces—together with the gallerist Franco Toselli—her life as an editor for the magazines Domus and Stile in collaboration with her famous father, architect Gio Ponti, her activity as a poet and writer of children's books as well as her artistic practice and interactions with some of the most prominent players of the cultural life of Milan.

HANS ULRICH OBRIST: You have a saying, "You don't have to do much." Where does it come from? 
LISA PONTI: I still believe that! It was in part a reaction to my father, Gio Ponti, who wanted to do a lot! Morning, noon, and night, nonstop. He didn't need to sleep, and he had thousands of ideas. But you need to stop now and then. If you had met Gio Ponti, you would understand. The reaction was one of survival. Franco here, on the other hand, has followed my advice not to do so much!
HUO: How much did he sleep?
LP: He would sleep for three or four hours, and then be wide awake and wouldn't settle down. He traveled a great deal—he was one of the first to go around the world, building things in Tehran, Hong Kong, America.
HUO:  And Venezuela. I visited the Villa Planchart.
LP: Yes, the villa in Caracas. And he wouldn't leave you in peace, not even when he was far away, because on the plane he would write hundreds of letters that had to be posted at the very first stop so that they would reach their destination before he did.
FRANCO TOSELLI: On the other hand, his wife—
LP: —he would tell her do something and she would refuse, or do the opposite. And in the end she had the upper hand, because she was a very strong one. She would run away from home, but he couldn't run away from his own home!
HUO: And so you spent your childhood in Gio Ponti's famous house in via Brin in Milan. Where Giorgio de Chirico would also come and visit. What do you remember about that house?
LP: Ah, number 12 via Brin, yes! About de Chirico I remember a lot. For instance he was very fond of Mont Blanc, which is minced chestnuts with whipped cream on top. Mamma would say, "de Chirico is coming this evening," and I would think, "We'll have minced chestnuts!" De Chirico was such a nice man, so relaxed. We would spend hours together at the dinner table, telling stories and eating. And he would eat this enormous pie. If you're going to make a chestnut pie with whipped cream, there's no point in making a little one.
HUO: In this famous house, there was the room with books, and a low table.
LP: Gio Ponti declared that there should be no dining chairs arranged neatly around a dining table, but rather stuffed low armchairs around a low, round table and scattered around the room other little tables to put things on. This did away with the idea of the ceremonial luncheon, which he cared little for. Armchairs are more conducive to chatter than to eating. And indeed we would all chat a great deal. As for the food—let's say it was always something of an afterthought. The armchairs were covered with fabric designed by Gio Ponti, and there was a white and green linoleum floor, and the so-called maid, a girl who would bring the food, she too had her "costume," a lovely green dress with a white apron, not a white apron over a black dress.
HUO: And then your career as a poet began. Gio Ponti published that incredible book of your poems, your first book.
FT: I think it was in 1939. And it was illustrated by all these artists: Giorgio Morandi, de Chirico—
LP: Yes, Morandi, de Chirico, Tosi, lots of them. Gio Ponti was generous, but he would take possession of things. So, when he realized that I had been writing poems he said, "Give them to me!" And then he thought, "A book needs images." The idea was to put drawings by artists between one poem and the next. He would give the book away, with the words "From Gio Ponti to his friends."
FT: And then you did another book of drawings for children, L'armadio magico (The Magic Closet).
LP: A collection of fables that I would tell to my younger sister.
HUO: Speaking of poetry, which poets did you like at the time? 
LP: Certainly Giuseppe Ungaretti. Unga! They were called the "hermetic poets."
HUO: What did you like about Ungaretti?
LP: The books of Ungaretti and then Sinisgallia, Cantatore, and Montale were to be found around our house. And the one I liked best was Ungaretti. He was born in Egypt and later came to Italy.
HUO: Ungaretti said, "Everything is memory."
LP: In Paris a poet friend of his who had also come from Egypt was being buried, and he wrote him an epigraph: "Here he lies in Paris but he was not French, and perhaps now nobody knows he even lived." Because he had severed all ties with Egypt, and in France he was unknown.
FT: There's a very nice poem of yours that I put in one of my books, just two lines: "Una scala sottile per rubare le mele" (A narrow ladder with which to steal apples). 
HUO: Let's talk about the famous magazines with which you were involved. There was Stile, and Domus.
LP: Actually, first there was Domus, and then Stile, and then Domus once more. Gio Ponti had argued with Mazzocchi about Domus, and so it shut down, and he founded Stile with Garzanti. Stile started out with a great degree of freedom. Mazzocchi wanted there to be some sort of link with advertising, but there was none of that in Stile. It started out with an interview with de Chirico in which someone asked him, "Maestro, how do you think up your works?" and he replied, "I use pencils…" of some brand or another.
FT: The pencils were of the Fila brand, and the eraser, what was it? He had a special eraser. Perhaps Elefante.
LP: De Chirico said that to come up with his compositions, he would use those number 6 pencils of some famous brand that couldn't be found in ordinary stationery shops. This is all he said to explain his works! De Chirico was a funny guy, because he was in a certain sense unreachable. He didn't really care about anything or anyone.
FT: What else do you remember about Stile?
LP: Garzanti at the start was very open, telling us to do what we wanted. And so the issues were wonderful; each one was like a one-off, drawn by artists. We paid no attention to who was buying them, or whether they sold well or not. And then at a certain point, along came the war and the crisis.
HUO: And what about Domus?
LP: Domus started in 1928, and it has lasted for such a long time. The nice thing about Domus, as I saw it, was that at the time people didn't travel around like they do now. It was the magazines that traveled. Also, most other architecture magazines were made by architects, whereas Domus (with the help of Gio Ponti, obviously) was made by me, a non-architect. I would come up with whole pages of images, and images are much more attractive than technical explanations. The images would speak for themselves, and they led to other images, which were given to us for free! Great photographers, great artists, would just send us images of their projects because they knew they would be published in the famous footnotes. If you get onto the right track, it all falls together. I remember that we published the house of Charles and Ray Eames, two very famous designers at the time. They had sent around a number of photos of their home, and all the architecture magazines had published pictures in which you could see the facade, the side, the top, the bottom. We, on the other hand, with me being a non-architect, published only one huge photo in which you can barely see the house in a storm. You could hardly make out anything at all! They found this very amusing, and invited me to be their guest in Los Angeles. Things just happened like that, effortlessly.
HUO: Without doing too much! The bare minimum.
LP: I had already been to New York, but New York is virtually Europe in the end: there are lots of Italians, lots of French. Whereas when I got off the plane in Los Angeles and the Eameses came to pick me up at the airport, I suddenly realized, "This is not going to work anymore." Nobody could speak Italian, nobody knew any French. People spoke English sort of like "Uah.. uah…" and I couldn't make out a word, and so I was struck with panic. But in the end I stayed for a month. We would go to the seashore with a hamper full of food, and the albatrosses would come along, diving down to try to steal our food, and we would laugh.
HUO: Domus, at the time, was one of the most magical magazines in the world. What was the secret?
LP: The secret was that I was not an architect! If I had been, I would have made a magazine like Architectural Review or Architectural Forum. Not being an architect and not being interested in becoming one, I did whatever I wanted. And so, full-page images, little or no text. After a few issues of Domus had gone out with these full-page spreads, beautiful images would turn up spontaneously, and for free. American photographers would give us exclusive use of their images, things that other magazines would have had to pay through the nose for. Ettore Sottsass was a very good photographer, and he would also send his photographs to Domus. We would use them very happily.
HUO: Also you used photographers who were not experts, but still making beautiful photographs. Did Sottsass work a lot with Domus?
LP: A great deal, on almost every issue. Because he too enjoyed this great freedom and easiness. His wife at the time was Fernanda Pivano, who was always submerged in her translations, as she was a great translator of American fiction. And so he would come up to the office and linger there with us, because it was more fun. He wrote a series of texts called Memorie di panna montata (Memories of Whipped Cream). Once he mentioned that there were some Chinese people in Milan who had a nice house, and said, "Let's photograph it! We'll change the furniture around a bit and photograph it ourselves. It will be a discovery!" He would have a whale of a time. For us Sottsass was never just Sottsass, but always Ettorino. Ettorino Sottsass.
HUO: In Domus there were colored strips on the paper, with pages that had two colors. 
LP: We could do what we wanted. The publisher of Domus, Gianni Marzocchi, really was a gentleman. In all the years that we did Domus with him, he never said: "Publish this because they've been advertising with us for ten years." He would say, "Please, I'm only asking you to write on the last page of the magazine," which is page 56, "Finished printing on 31st of the previous month" (so for instance April 31 for the May issue) and we would say "Okay, fine." But it was complicated, for we would get to page number 56 after 90 pages, because by dint of our enthusiasm we had added lots more extra pages without numbers! And so we would always get to 56, but there were in fact a lot more, because we were young at the time, and that was what we wanted to do. It was all a sort of game. Marzocchi would say, "After such-and-such a day, nothing else can be accepted by the printers!" but they were always nice to us, and so we would go there late with things and they would always manage to slip them in.
HUO: And now let's come to Franco Toselli. There's a very special dialogue.
LP: Franco was there right from the start! Franco was the first to have the courage to go up to Gio Ponti, introduce himself (Gio Ponti was in a good mood), and say: "Architect, I want to open a gallery and stage an exhibition on Gio Ponti." And Gio Ponti, you can imagine, was pleased as punch. But then while walking down the stairs he tripped and fell and broke his leg. And so he called Franco and said, "Listen Toselli, I'm stuck here with this broken leg, and I will be for more than a month. You had better open with someone else, and then when I can walk again we will do the show." But Franco said, "No, I'll wait." And that also made Gio Ponti very happy. But Franco knew that once you had brought Gio Ponti into the frame, there was no way of getting him out again! For better or worse.
FT: And the first show was of him and Alighiero Boetti.
LP: Gio Ponti thought like an architect, and had the idea of displaying the model of this cathedral in Los Angeles, this beautiful white model. Alighiero made a column of paper plates, the cardboard kind from a pastry shop, which stretched from the floor to the ceiling. Nobody had ever seen anything like it in an art gallery!
FT: We got a truckload of stones from the Ticino river, and unloaded them in the courtyard—it was all Boetti's idea—and Boetti covered the whole gallery in stones to the point that you couldn't walk around if not along a path, which he had made with some sand. 
HUO: Lisa, when did you start drawing? 
LP: Oh, very early. But always alongside Gio Ponti.
FT: When I first I came across her drawings I thought they were by her father, and so I said, "What lovely drawings he did," and she replied, "No, I did these," and that was the starting point. When she turned seventy, we held her first exhibition. 
LP: Franco freed me a bit from Gio Ponti, because in Gio Ponti's view I was a helper; he could not conceive of anyone around but helpers. I would have been a helper my whole life! At the start I liked it, but after a while I didn't like it so much.
HUO: And do you still draw today?
LP: I ought to continue. I've got a few here. These days I always feel tired, but I know it's a kind of tiredness that could go away if I did some drawing. Drawing is the least tiring thing there is.
HUO: Why is there a duel between drawing and watercolors?
LP: Because they are two opposite things: drawing is a line and watercolor is a cloud.
FT: Why do you stick those colored dots on your drawings? 
LP: These dots are ready to be used!
HUO: Why should we be optimistic today in this world?
LP: Because it's not up to us! I've had a lot of surprises from the world, simply with optimism, without having made an effort. Making an effort is of no help at all; in fact it's a bit depressing. Once you have found the right path, things then come along, one at a time, and so I took advantage. Franco most of all! Also the Sottsasses, who would travel around Asia, take photographs, and give them to me, and I would publish them. It was never a matter of money.
FT: Sottsass had his studio next to my gallery, in the basement: they had sent us downstairs because the landlord said we were having orgies. One time, we were preparing an exhibition on Sol LeWitt, it was the summer of 1971 I think, and I had some problems: they had cut off my water, gas, and electricity, and so I had to do the inauguration without electricity, without a phone. It was going to be a disaster because I had museum directors from all over coming. And so Sottsass hooked me up with an electricity extension cord, and we had an absolute ball of an opening, really wonderful.
HUO:  Lisa, have you always spent your time with artists?
LP: Oh yes. My sister Giovanna married an architect, who became a partner in Studio Ponti, and she never had much to do with the studio, while I was always with the artists.
FT: You should speak for a moment about the artists who visited you at your house in via Randaccio: Montani, Boetti, etc.
LP: Yes, via Randaccio number 9. In the early years that I was there, I received a lot of visitors, and we would all sit around the long dining table. The artists sometimes invited themselves and sometimes I invited them. Endless evenings. Those were the days of Mario Merz. We had a great time, eating together, or sometimes we would go to an osteria nearby. There was no real purpose to it all, we just had a nice time. Sometimes we would take Mario's car, and the three of us would set off together, Mario, Marisa, and I, for some unknown destination, because nobody was expecting us anywhere, and we could just stop off wherever we pleased. It was wonderful. But the key to my meetings with the artists and architects was Franco here.
HUO: What advice would you give to a young artist?
LP: Try all the paths, to try them all out! That's the way to learn, by making mistakes! For example I learned from Sottsass about the color pink. In Milan, the custom is for rooms to be white, and then inside the rooms there are colorful objects and furniture. But from Sottsass, whom I visited a great deal because he collaborated on Domus, I learned the pink backdrop—the pink backdrop, with a few dashes of other colors. Sottsass came from Turin, which was outside this Milanese business according to which the house has to be a blank page punctuated with one, two, three, four, five objects. And so I painted my home in via Randaccio all pink! Even though pink was somewhat frowned upon then.
Lisa Ponti is an artist and writer born in Milan in 1922 and exhibited her drawings, for the first time, at the Galleria Toselli in 1992. She exhibited at the National Gallery of Modern Art in Rome, the Palazzina Azzurra in San Benedetto del Tronto, the Galleria Gangurin in Reykjavik and in Barcelona at the Victor Saavedra Gallery. Recently she exhibited eighty-nine drawings at the Galleria Milano of Carla Pellegrini.
Franco Toselli has been organizing exhibitions in his gallery in Milan since 1967, through which the most important names of the entire contemporary art scene have passed, such as Gio Ponti, Vincenzo Agnetti, Michael Asher, John Baldessari, Gino De Dominicis, Joseph Kosuth, Sol LeWitt, On Kawara, Lawrence Weiner, Alighiero Boetti, Luciano Fabro, Piero Gilardi, Giulio Paolini, and many others.
Hans Ulrich Obrist (1968, Zurich) is Artistic Director of the Serpentine Galleries, London. Prior to this, he was the Curator of the Musée d'Art Moderne de la Ville de Paris. Since his first show World Soup (The Kitchen Show) in 1991, he has curated more than 300 shows.
Originally published on Mousse 63