EXHIBITIONS
Lisa Reihana "Emissaries" at New Zealand Pavilion, Venice Biennale
Close
1
2
3
4
5
6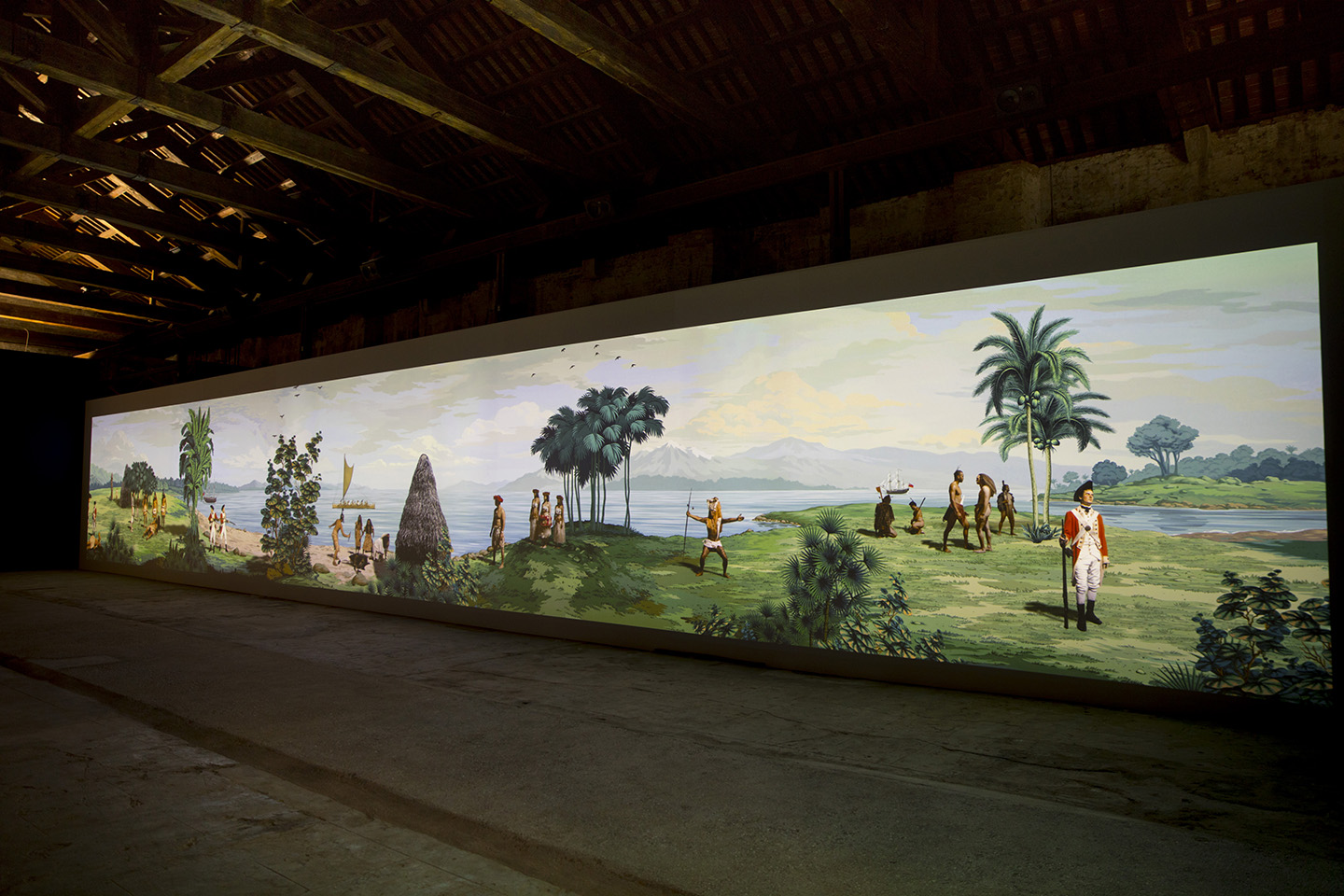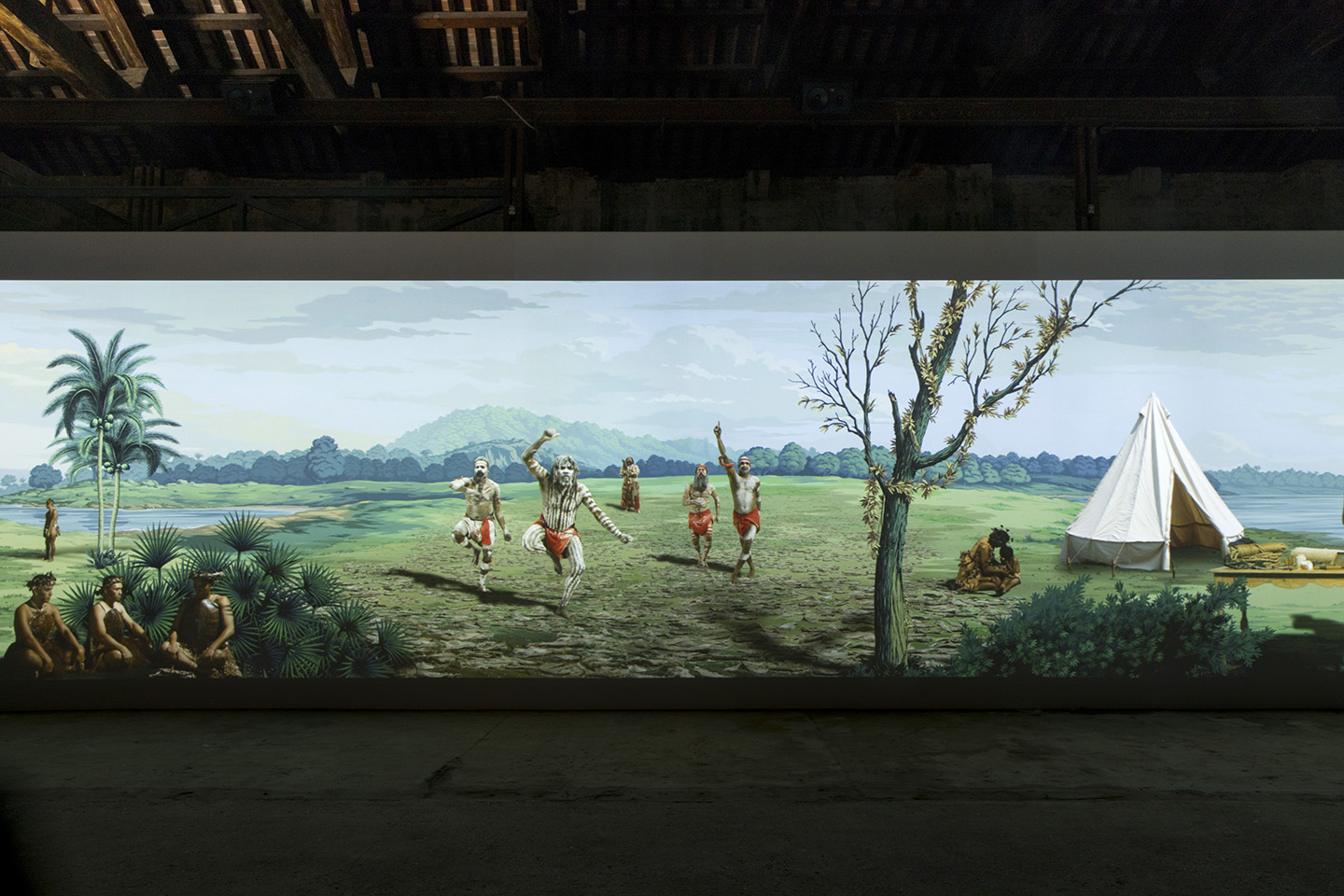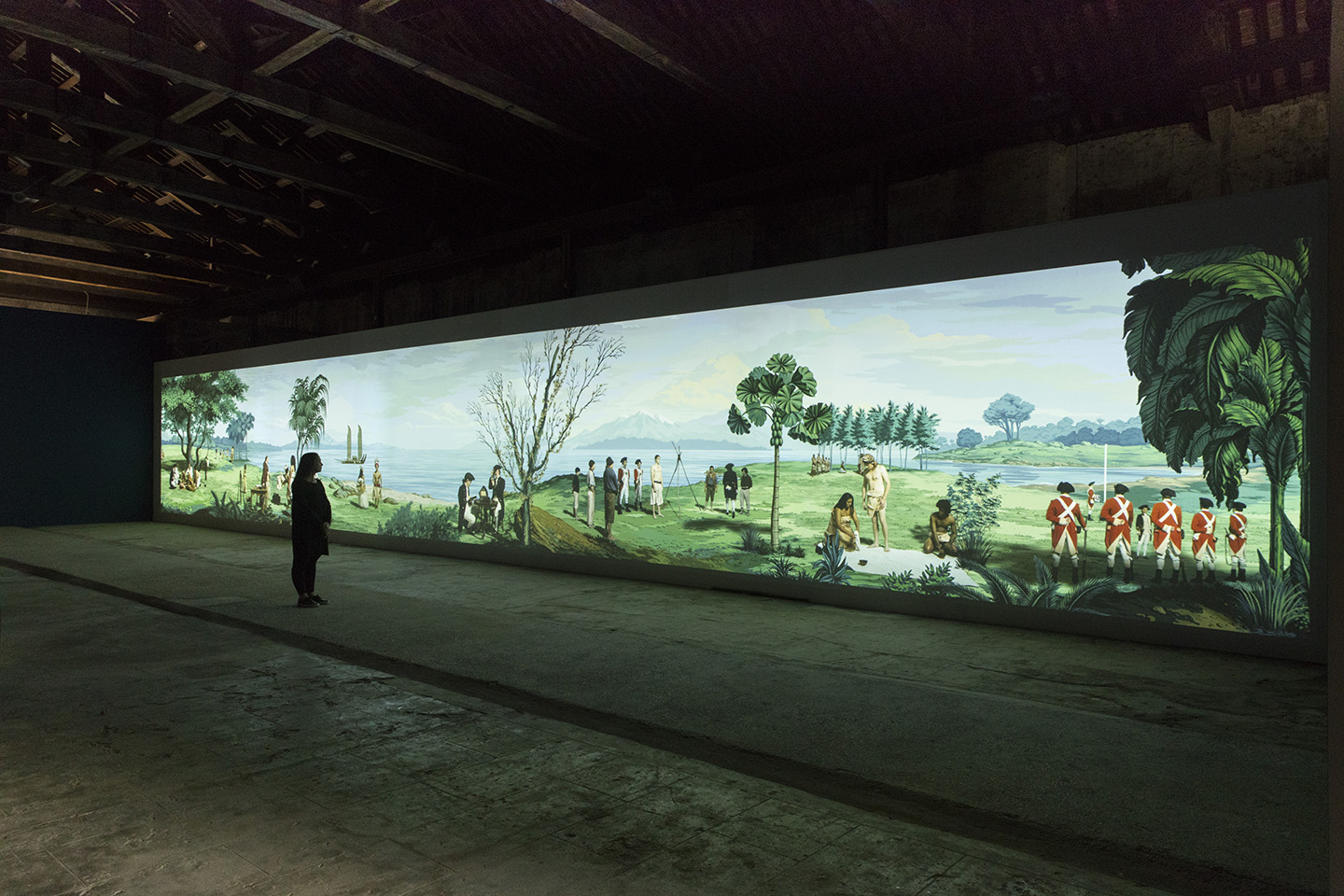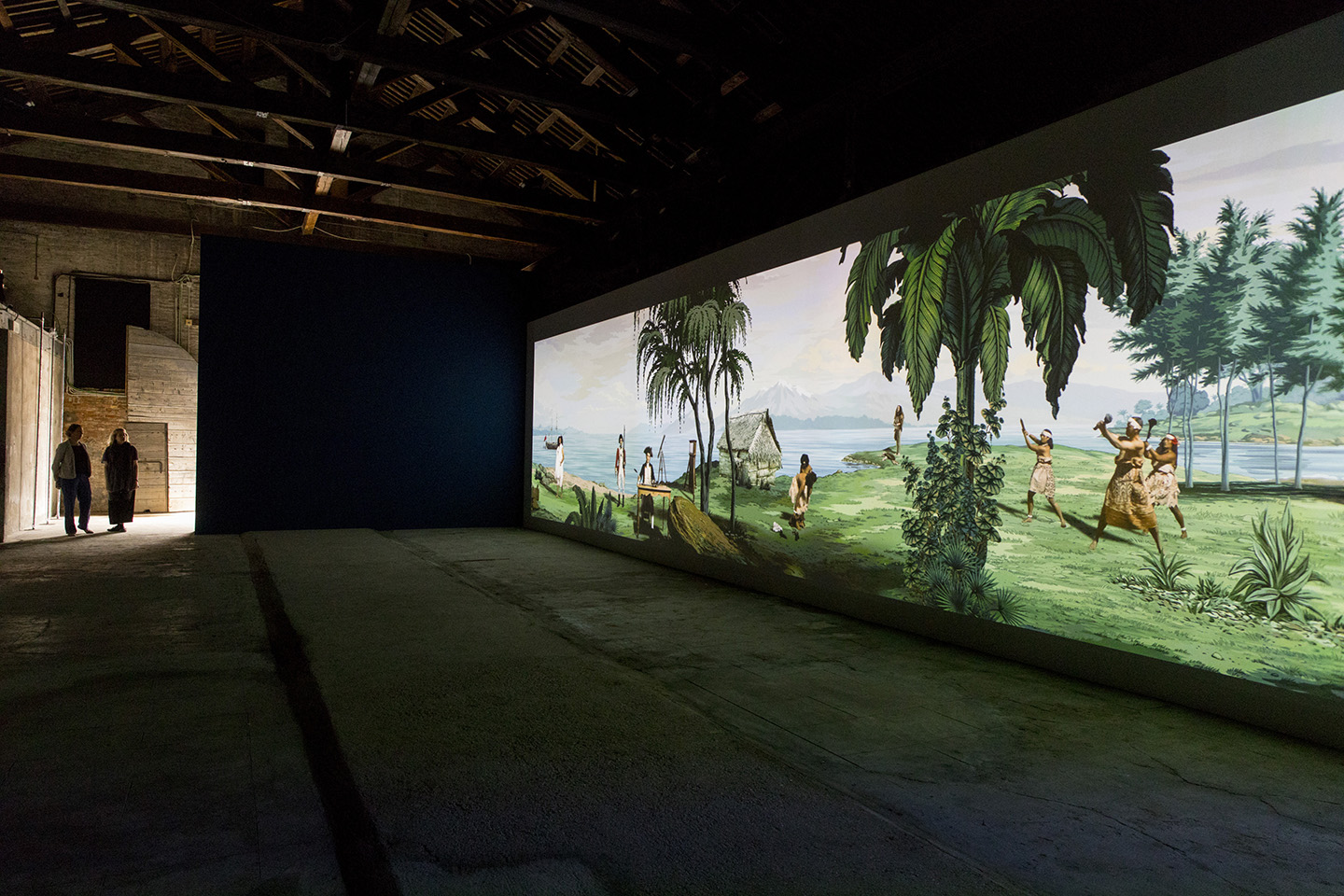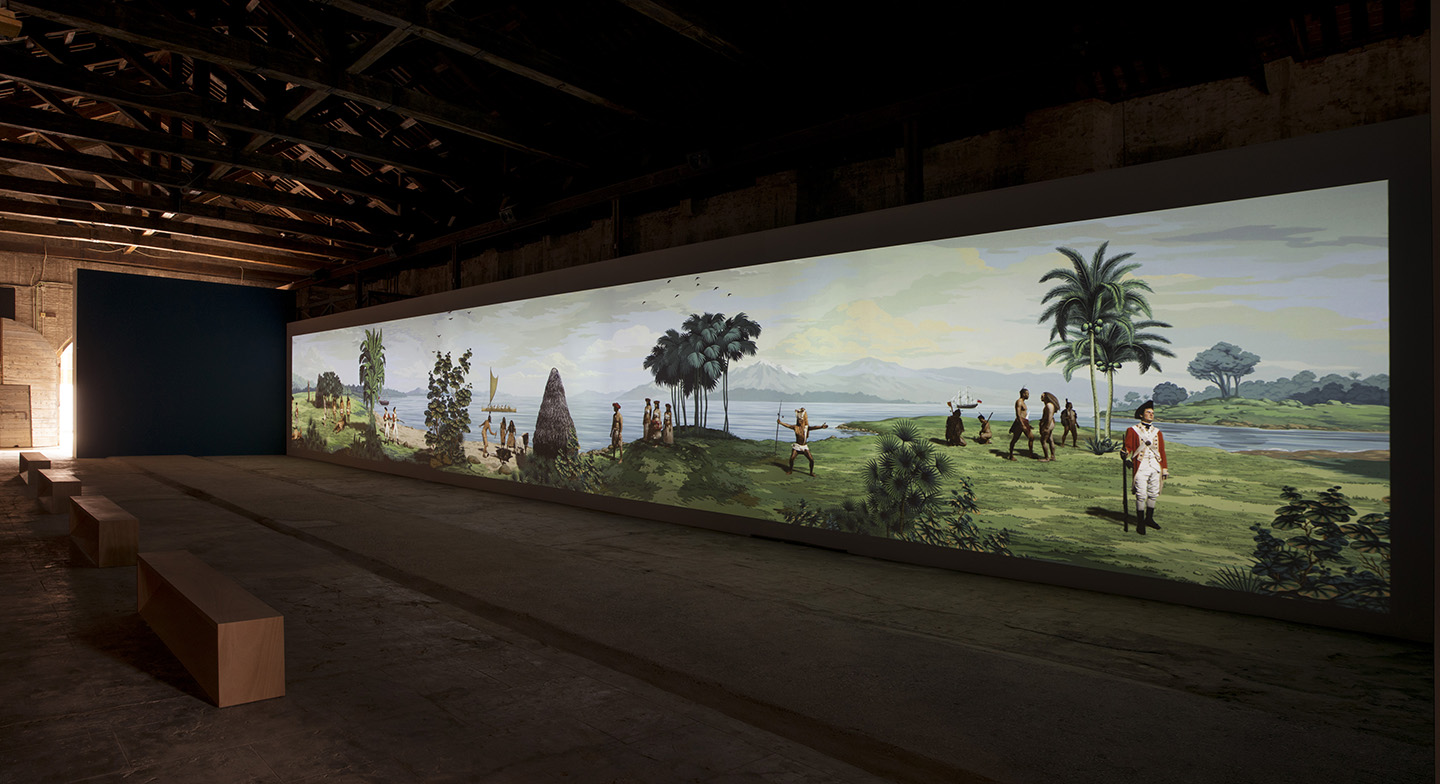 In Lisa Reihana: Emissaries, imperialism's gaze is returned with a speculative twist that disrupts notions of beauty, authenticity, history and myth. The exhibition unravels Enlightenment ideals, cartographic and scientific endeavour, and the raw, ever-present impulses of expansionism, power and desire.
Lisa Reihana: Emissaries features the artist's vast panoramic video in Pursuit of Venus [infected], 2015—17, alongside interrelated photo-based and sculptural works.
in Pursuit of Venus [infected] is a cinematic re-imagining of the French scenic wallpaper Les Sauvages De La Mer Pacifique, 1804—1805, also known as 'Captain Cook's voyages'. Two hundred years later – and almost 250 years after the original voyages that inspired them – Reihana employs twenty-first century digital technologies to recast and reconsider the wallpaper from a Pacific perspective. Enlivened with the sights and sounds of performance, cultural ceremonies and encounters, the expansive video panorama is populated by known and invented narratives of encounter amongst the British navigators and astronomers and people drawn from across Aotearoa New Zealand and the Pacific.
Expanding and contracting scale, Reihana presents portraits of two key figures from in Pursuit of Venus [infected] as emissaries: the Chief Mourner from the Society Islands who moves between worlds, and Joseph Banks, the ambitious naturalist/astronomer who documented the Transit of Venus on Cook's first voyage. Meanwhile, a constellation of sculptural works literally telescope in on moments of encounter and wonder.
Lisa Reihana: Emissaries is presented at Tese dell'Isolotto, one of the oldest structures in the Arsenale di Venezia, and a space imbued with its own history of emissarial action.
.
at New Zealand Pavilion, Venice Biennale
until 26 November 2017