EXHIBITIONS
"Live End Dream No" at Galerie Steinek, Vienna
Close
1
2
3
4
5
6
7
8
9
10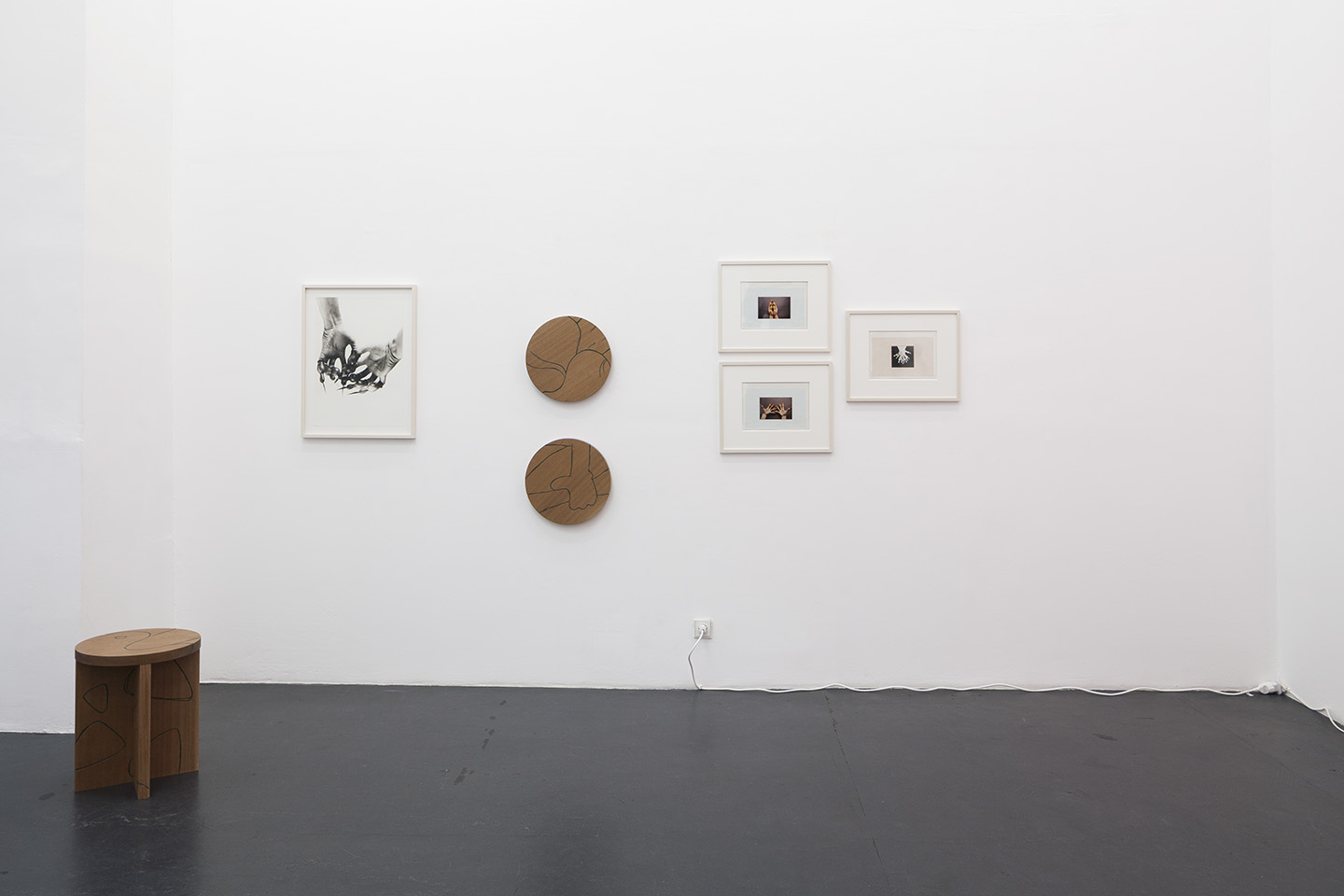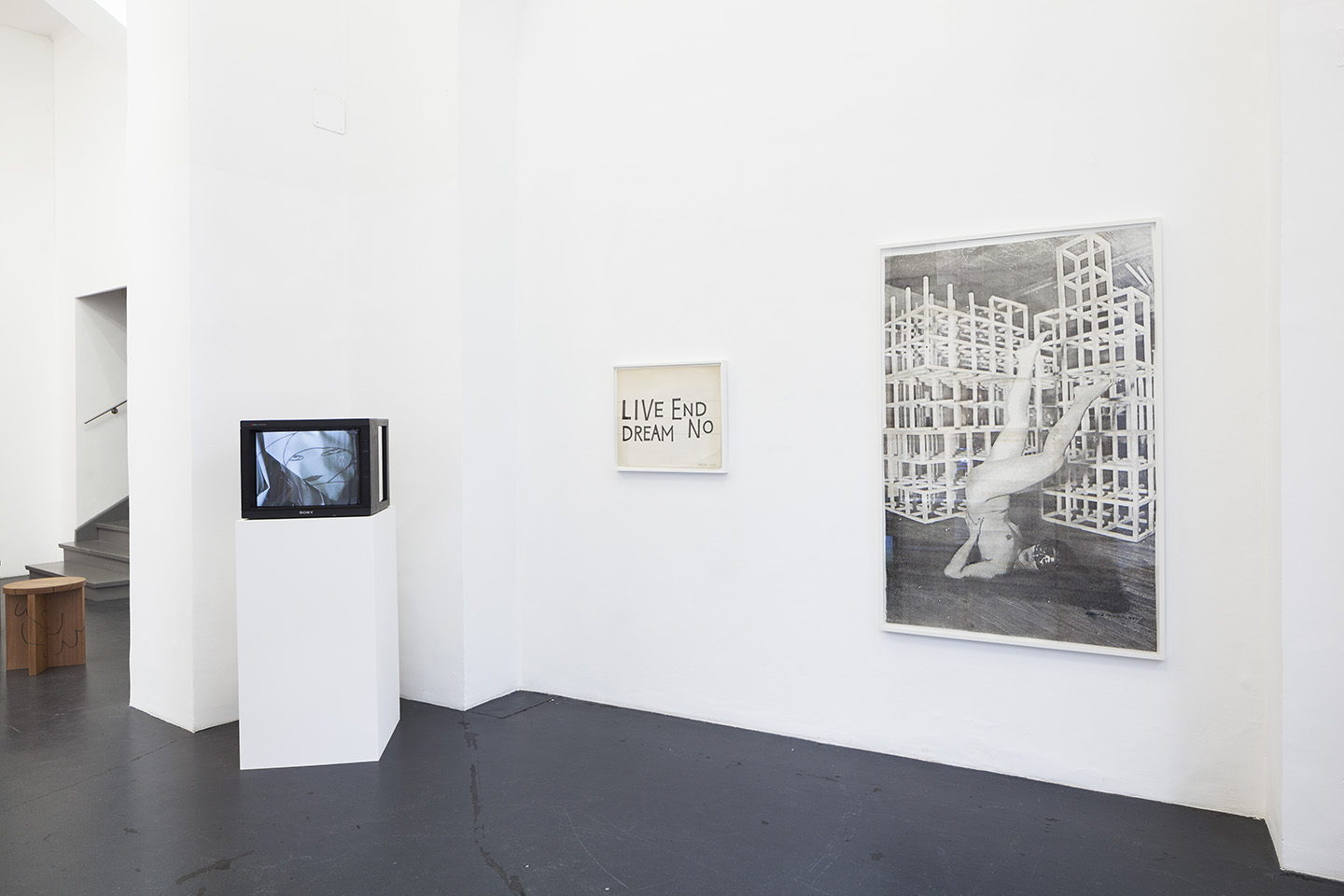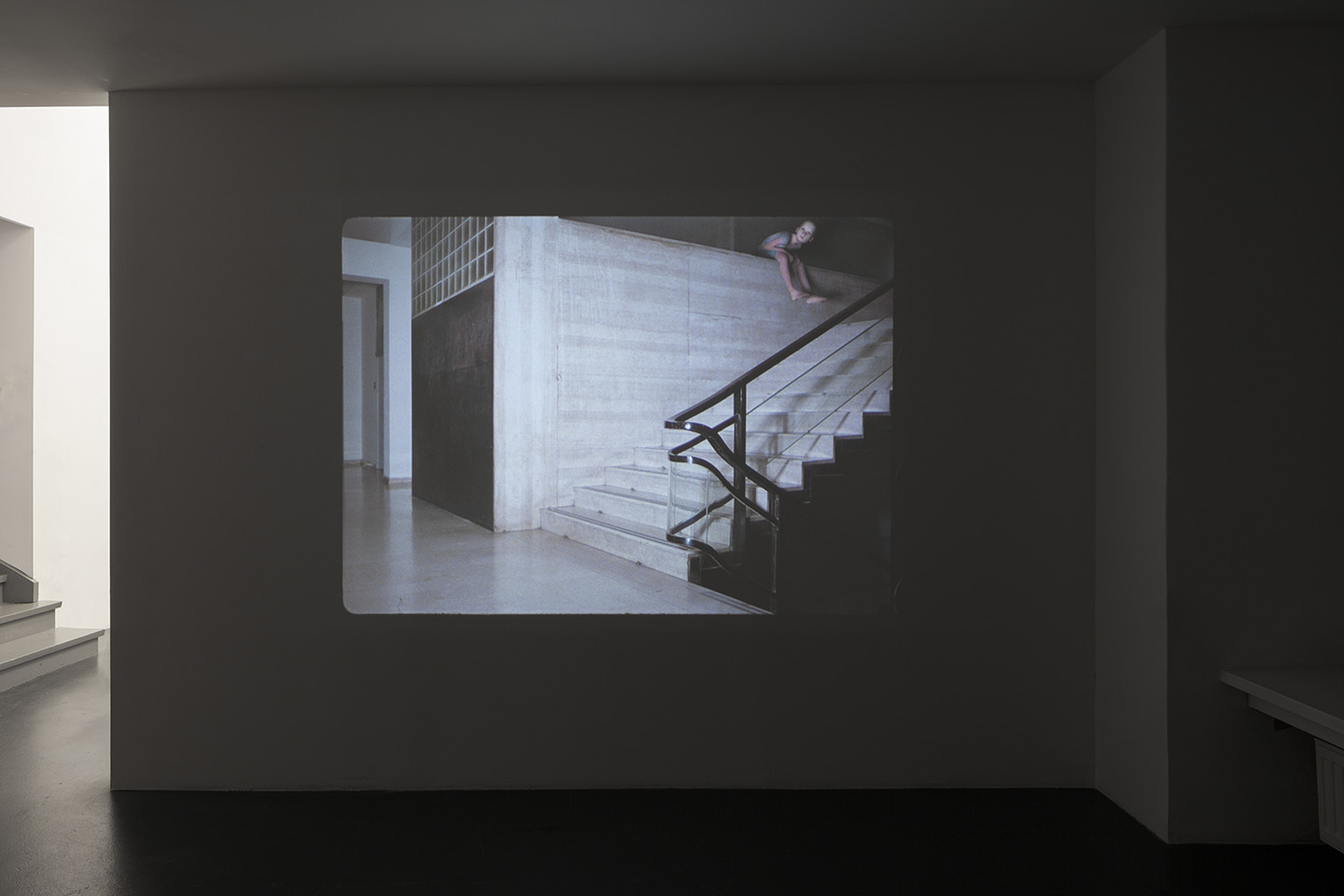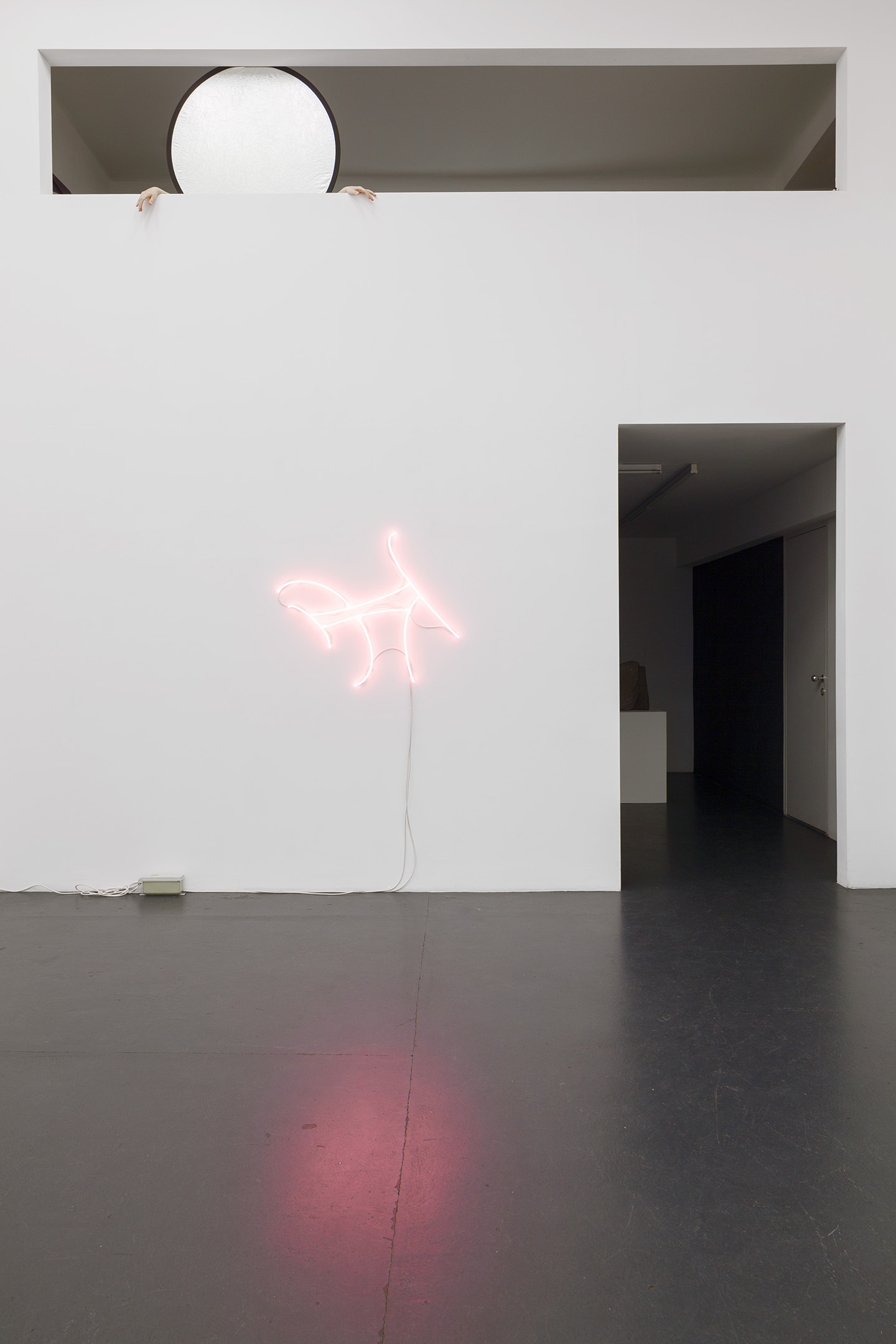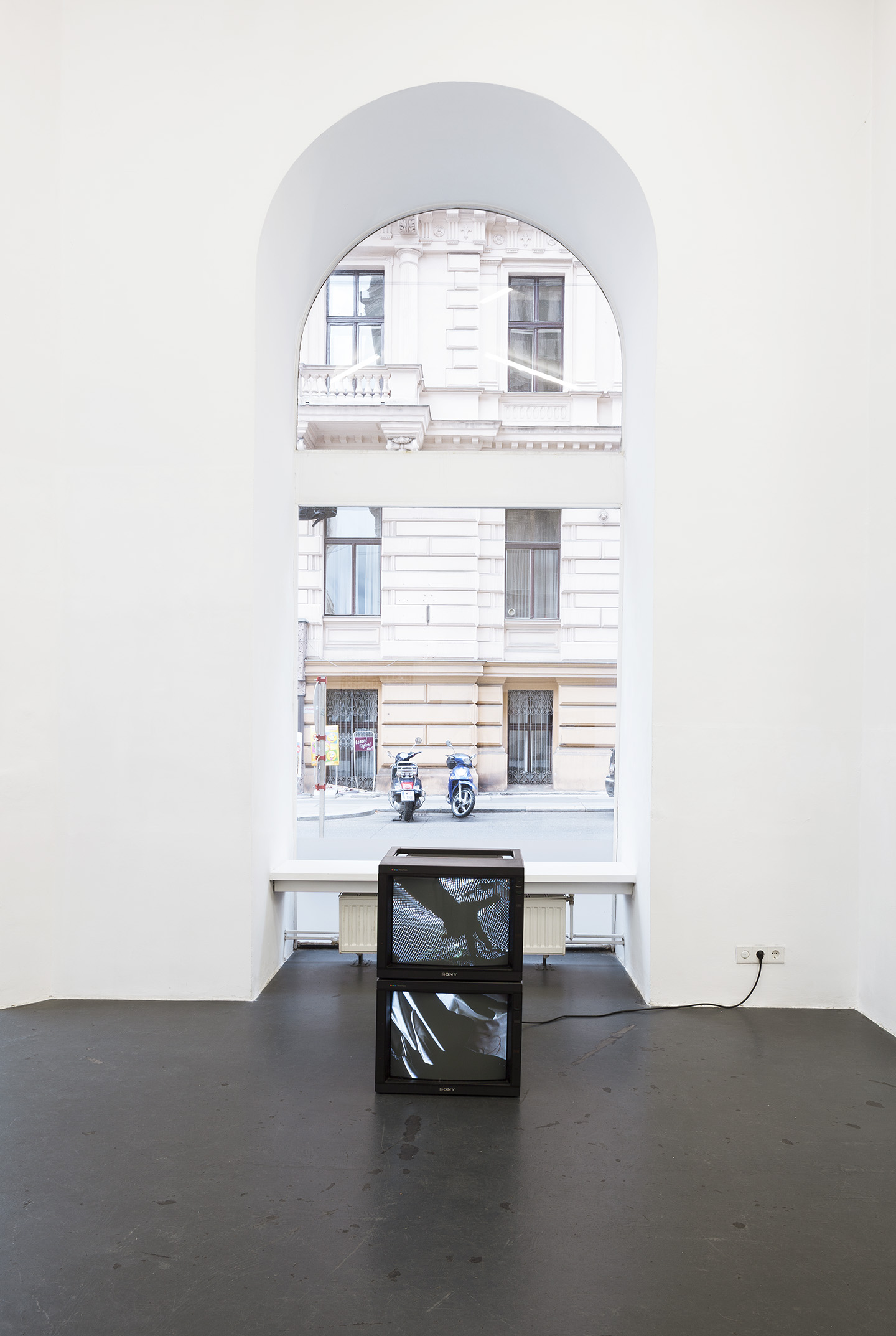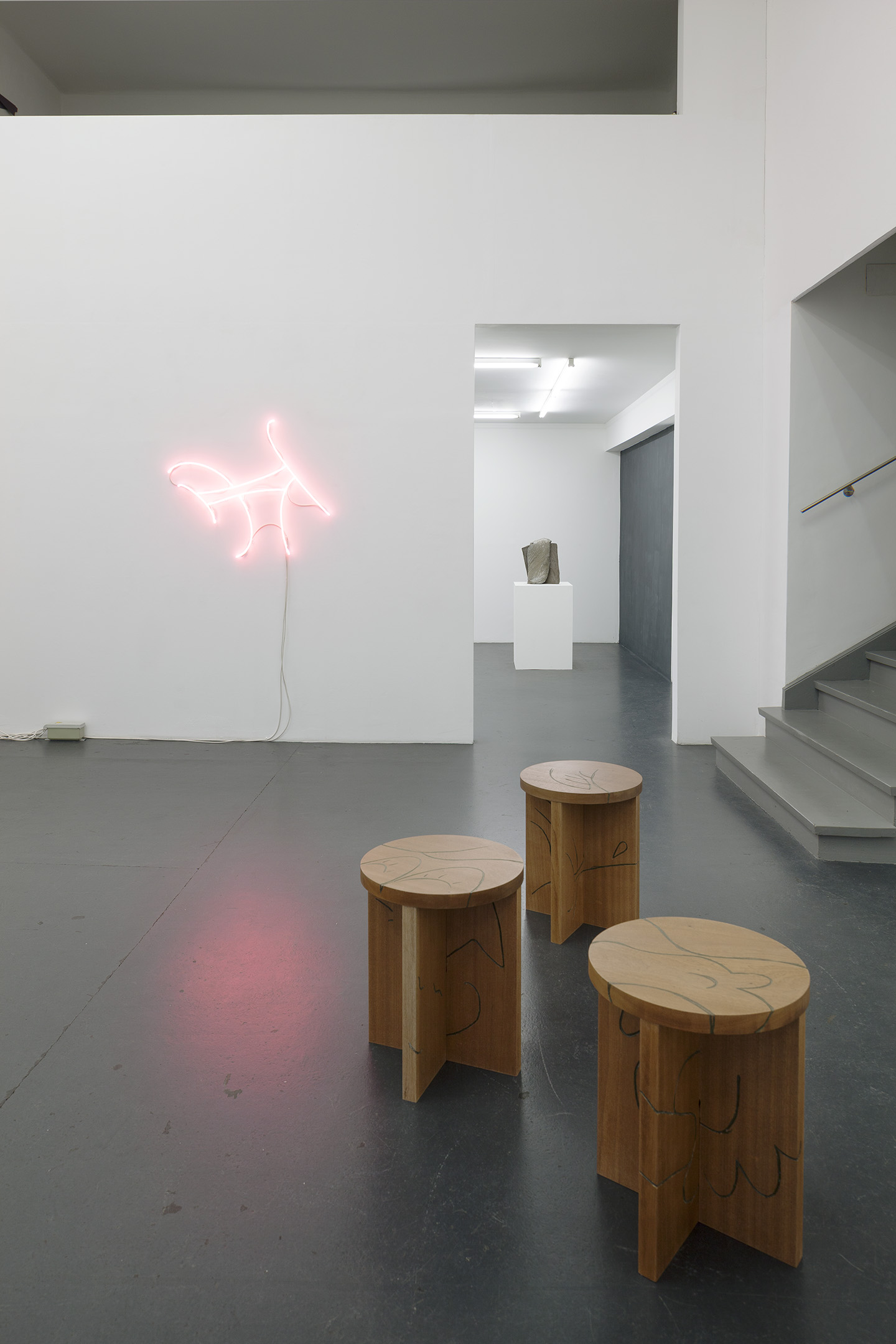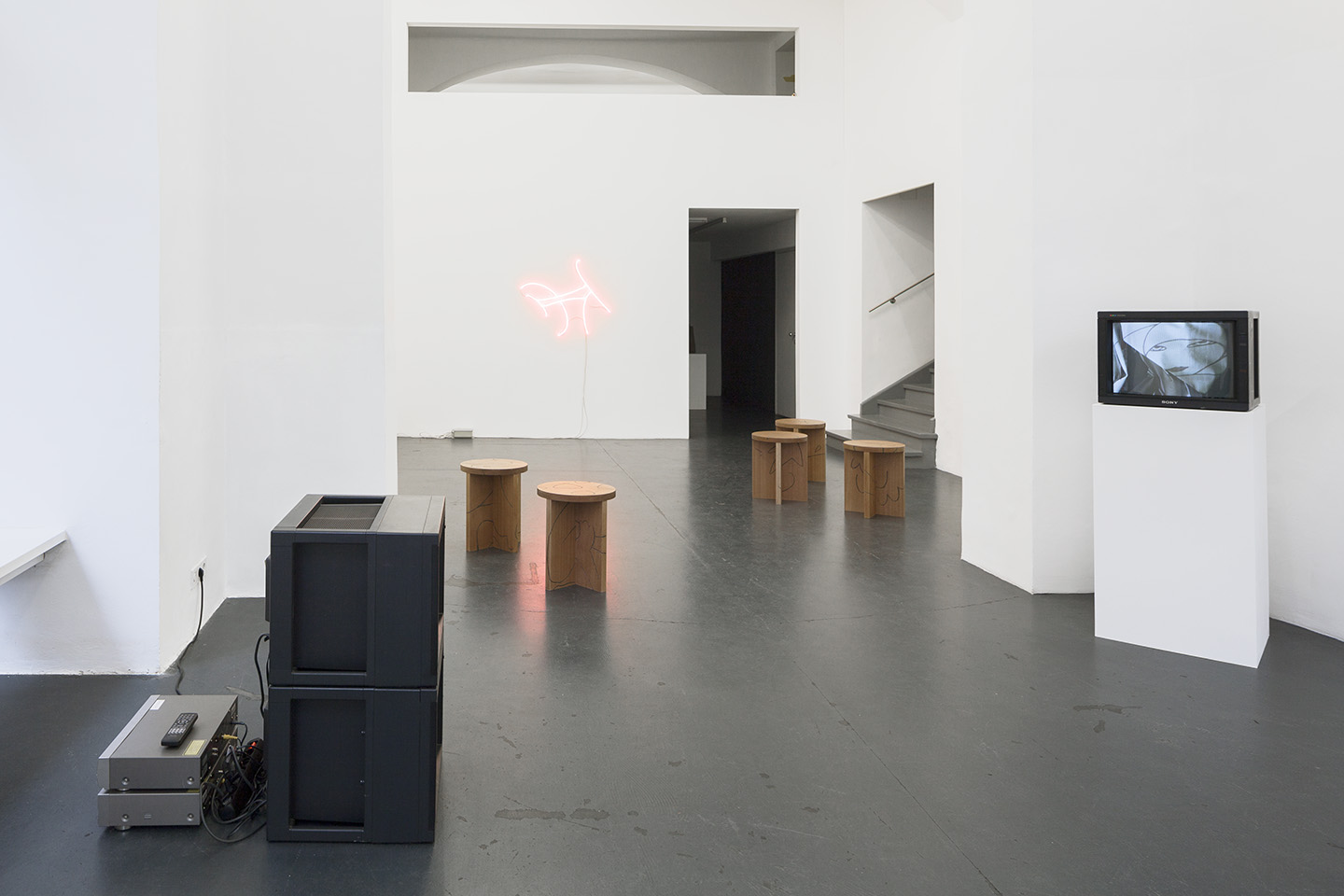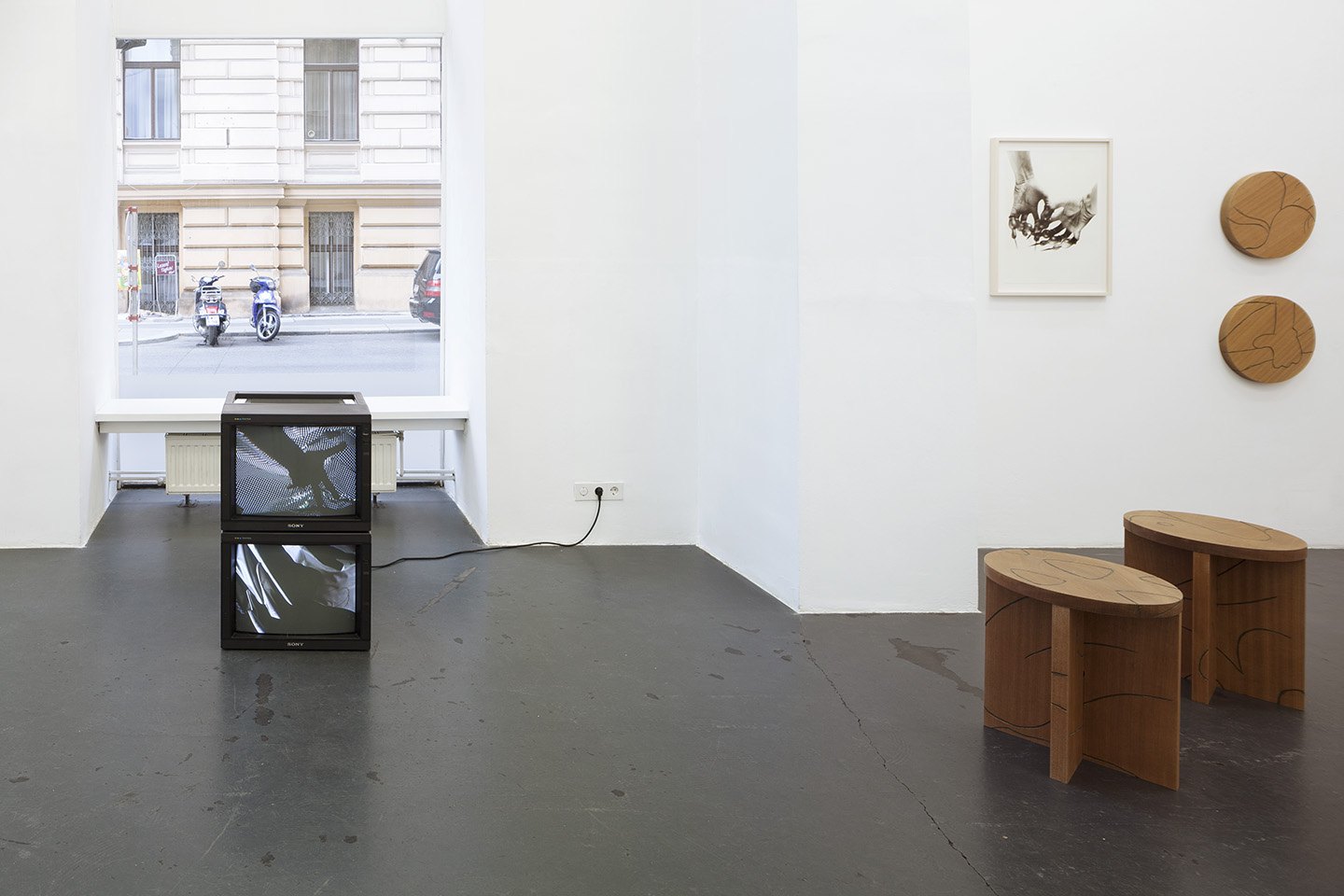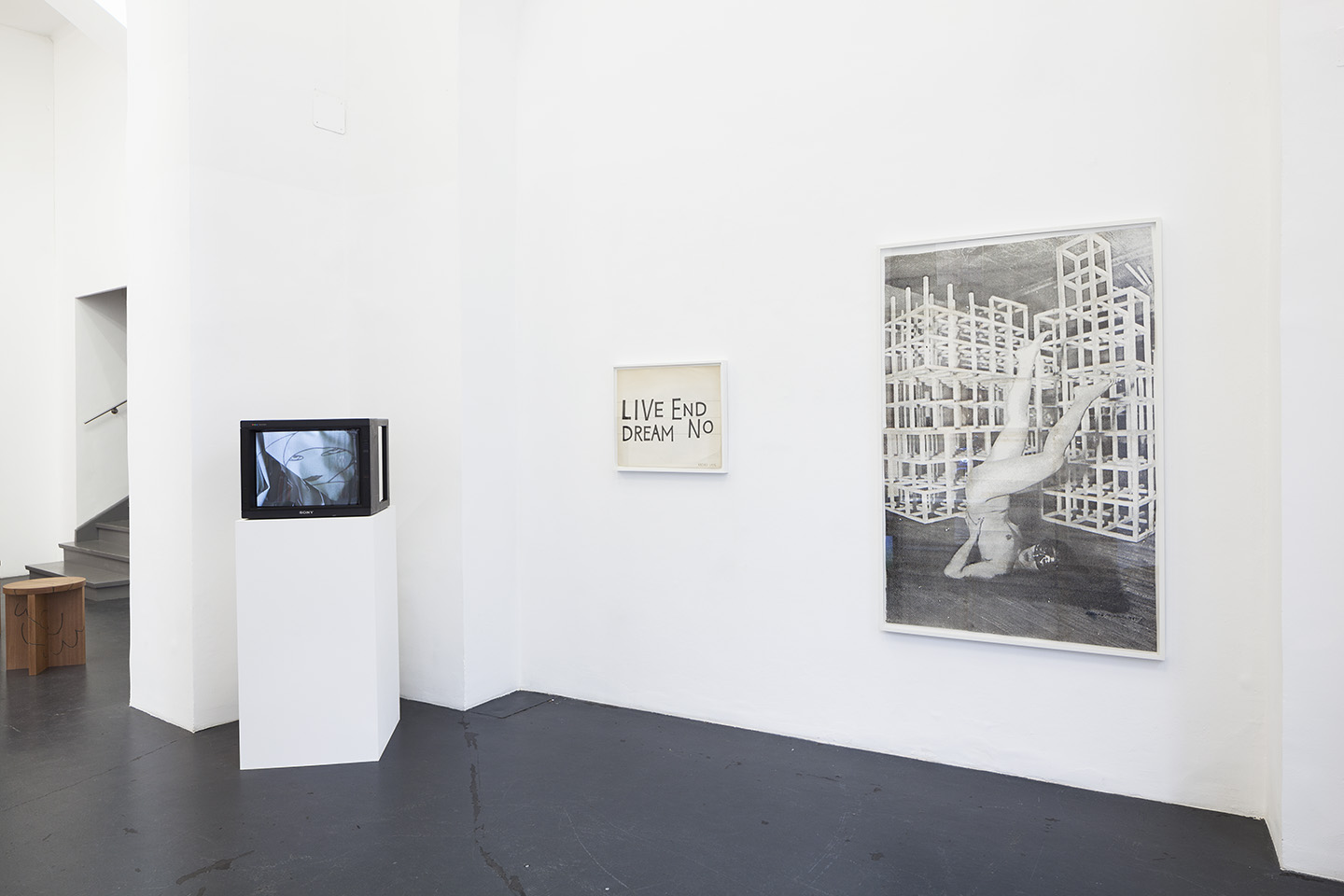 Each of the three rooms into which the gallery is divided hosts the work of two artists, combined as though they were two parts of a body arranged in a significant position, in a gesture.
Anna Franceschini and Kazuko Miyamoto are the thumb and index finger forming a circle that is used when you want to say OK. Franceschini's videos are the transposition of events in the life of a young woman who, for love, instead of becoming an actress, agrees to be the model for the creation of a font. The body-alphabet projected onto a cinema screen moved like drapery from classical times reaffirms the artist's interest in defining what is "cinematographic", what is eminent, therefore, placed in the condition of representing. Miyamoto, from within minimalist premises (she was an assistant to Sol Lewitt), has taken on and overturned rigour and repetitiveness, allowing an ironic and seductive female physicality to break in. Together, therefore, these two practices are circular and optimistic.
Renate Bertlmann and Andrea Romano are the index fingers of two hands placed beside each other lengthwise, meaning that two people are "together". Ever since the 1970s Bertlmann has worked on hands, particularly her own, emphasising their tactile and communicative capacities, also applying extensions to them to accentuate their expressiveness. For her, as for Miyamoto, definitively and starting with themselves, for their generation the body is language. Romano, on the other hand, extracts from an already stylised world, such as that of cartoons, the detail of the moment when two bodies touch, or attack each other. Deprived of the narrative context in which the contact takes place between two bodies, in this case the gesture is ambiguous in nature; it loses its linguistic universality, making it a graph, enjoyable and interpretable subjectively. For the two artists whose works on display in the central room, being close, touching, being paired together, means both love and violence.
Michael Dean and Diego Marcon are the cupped hand and the cheek where it is rested to indicate the desire to sleep. The tongue, alone, is there; it rests on an element typical of Dean, whose geometrical cement sculptures form words ideally in the three-dimensional font that he himself has invented. The young girls in Marcon's film are also there, asleep. Inside the Casa del Fascio in Como by Giuseppe Terragni, the masterpiece of rationalist architecture, stillness and terror are equally unsayable, illuminated by flashes that do not give cognitive clarity. The exhibition ends here, in a dimension of dream-like immobility in which language cannot be. The work by Miyamoto that gives the exhibition ist title leaves words free to be close and be as palpable, meaningful and fleeting as gestures can be.

Eva Fabbris is a curator and art historian and is working at the Research Department of Fondazione Prada in Milan.
.
at Galerie Steinek, Vienna
until 14 October 2017