EXHIBITIONS
Liverpool Biennial 2014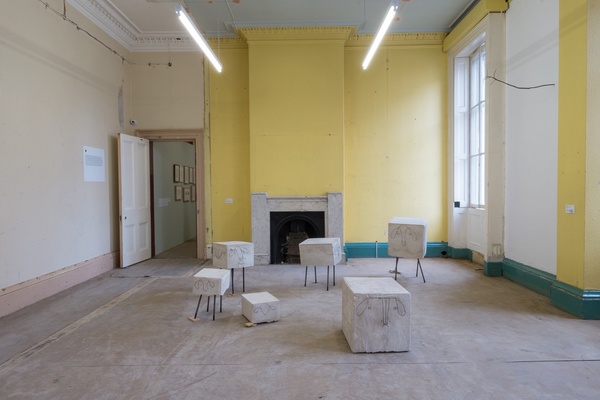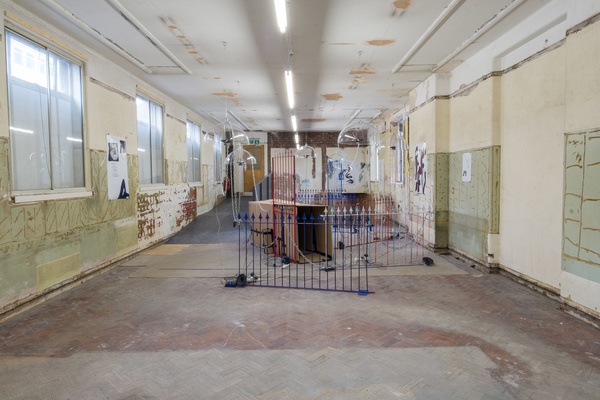 Elena Tavecchia: Despite often using the common figure of speech, I never thought what could literally happen when A Needle Walks into an Haystack, which is the title of this year's Liverpool Biennial you co-curate, together with Anthony Huberman. How does this relate to the main focus of this year's exhibition?
Mai Abu ElDahab: Titles are funny things when they are meant to encompass and reduce such a large project into a sound bite – usually they are meant to say something and nothing at the same time. What we chose was a title that itself would conjure an image and is able to start a story but still leave it open – it is also metaphorical, alludes to an agency and sets a tone but is still about an encounter that's immediate and in terms that are recognizable. What's central to the exhibition is the idea of scale, not only how influencing details are a way to effect the bigger picture but how is it possible to think about art's ability to affect reality, if from the perspective of an individual artist or artwork.  The show is not a demonstration of these ideas but a dense constellation of objects, thoughts and experiences operating on differing plains and through various avenues of possibility.
ET: A biennial is often the occasion to present brand new works of the artists selected. This time the artists are invited to display also previous projects, together with the new ones. Is this part of the overall theme of reconfiguration of habits and representations?
MAED: Anthony and I of course brought different ideas to the table, but one thing we shared was a desire to make sure that the exhibition presents art practices; That the exhibition doesn't just frame individual works within a story or a curatorial narrative. We wanted to curate an exhibition that would give a public dense access to the artists' languages and a possibility for viewers to get a broader sense of what their artistic proposition and development is about. An exhibition is a place for thinking about and with, and as much as that applies to the curators and publics, that is a potential we also wanted the artists to be able use from within the logic of their work.
ET: The solo shows that are part of this year's Biennial are focused on four very characteristic figures, each challenging the limits of their own field. Alongside the French architect Claude Parent, the experimental Belgian television director Jef Cornelis and artist Sharon Lockhart, I am particularly intrigued by the figure of James McNeill Whistler. How did you come about this choice and how will his work be presented, given the efforts he made on the way his work was displayed?
MAED: You ask about Whistler by way of one of the most significant aspects of his practice that we've been thinking about and introduce in the show, to a public that may not be familiar with this interest in his work.  The Whistler exhibition is curated by Rosie Cooper from the biennial team and myself.  Whistler is a figure I've thought about in symbolic terms in the past with vague knowledge about his combative personality (the Ruskin trial being the best known instance of this), his staunch public positions on the role of art in society (as articulated in his '10 O'clock Lecture'), and being a pioneering painter in the way he foreshadowed abstraction.  When we first became acquainted with Liverpool, we startedto think about how to use the traditional biennial venues in a way that highlighted their role within the city's art community. The Bluecoat, where the Whistler exhibition will be on display, is the city's oldest contemporary art center, and we wanted to make it's historic role visible by presenting an artist there who speaks to some of the ideas in the biennial at large. As Rosie and I started to dig deeper into Whistler, we became more intrigued and impressed by how explicit Whistler was about what he stood for and how he orchestrated conversations that, to a relatively large extent given the time period, activated conversations about art outside of the bourgeois salon and into broader public concern.  The exhibition is an invitation to think with and through Whistler. Not only did we want to present some of his works but also consider how a figure like Whistler, through his persona and actions, might be a useful tool to think with about what role is possible for artists today in public debate and in what ways that is possible.
ET: What does happen to the needle when it enters the printed/impressed haystack of the Biennial's catalogue, which will be one extra site of the show?
MAED: There is no biennial catalogue as such, but a publication that we co-edited with Camille Pageard, a writer and art historian. From the onset we recognized the significance of literature to our individual interests and wanted to give a space to that art form in our project, and where better to thinking with the written word but in the publication.  As we each had our references that we were throwing into the thinking pot, we decide to ask a series of writers, thinkers, artists and poets to respond to certain texts but make those responses their own. For example, we approached the poet Eileen Myles with a question about how biography and experimental writing converge citing The Autobiography of Alice B. Toklas (Gertrude Stein), Talk Poems (David Antin), and Feelings are Facts (Yvonne Rainer) as references points for our question. In another instance, we asked Hassan Khan to re-visit a text he actually wrote himself on what he calls "the corrupt intellectual" and update it himself. Along with these writings and throughout the book are reproductions from Abraham Abraham Cruzvillegas' series of primate drawings each in his/her own pose. We have been referring to the book as a site of the biennial itself and we've made a book that has its own identity but in the same spirit as the show investigates possible strategies for communication, in this case engaging directly with language.
ET: The Companion project developed together with artist and writer Angie Keefer on September 19-21 is recreating a contemporary symposium and an extended gathering and performance throughout the city, at different times of the day. Can you tell me something about this?
MAED: The Companion is a very particular project Angie and I conceived together. I am interested in performance as a situation where an artist defines the physical and intellectual territory they share with their public. I approached Angie to think together about what kind of situation can we invent where the inevitable outcome is performance rather than a pre-ordained program of performance.  Angie's art practice is directly built on conversations and it was very natural for her to imagine and develop a scenario where the process leading to September is developed out of her personal exchange with a group of people.  What we've planned is an event, which we refer to between us as an experimental situation, that doesn't have a pre-determined form but has an affinity with the logic of music and song.  Music is a magical way to summon a community and quickly move beyond conviviality to real conversation, because of the immediacy of the subjective response it elicits. This is how we are referencing the structure of the ancient symposium –consisting of a long dinner party punctuated by music and improvised commentary on a subject of shared interest. Likewise, in September, a group of people will come to Liverpool share private moments but also invite the public to share with them music, performance, speech, gestures, and so on.
ET: Could it be domesticity is a parallel theme of the show, with the apartment used as a setting for Jef Cornelis's exhibition and the group exhibition at Tate Liverpool?
MAED:I would say that domesticity is a decoy in all these instances rather than a theme or a subject in itself. The objective with placing Cornelis within a housing environment is related to giving access to his work in a way that it was intended: films and TV programs that invade your home and distort your expectations of your relationship to television while luring you into the world of contemporary art, culture and architecture.  Are intention was to create a situation that follows the motivation of how Cornelis conceived his work and disseminated it. Television in itself is not an environment but needs one in which it can be accessed, and in most instances that is a home.
Something different is going on at Tate, and relates to both Claude Parent's project on the ground floor and the collection display.  In both instances, a dispositif is being offered that can direct the experience of the artworks. Parent is an architect for whom built environments are tools for perception not an end in themselves. That perception is related to the senses, our experience of our bodies in a space and how that determines our social dynamics and hierarchies. Claude's project therefore questions the museum, questions how we look at art and how that's determined by display and his construction opens up a way for its user to have their own answers through a very tactile experience.
The theme of domesticity when dealing with the collection is in a way an extension of that, if more metaphorical.  It is again a choosing of a dispositif, in this instance a somewhat (pretend)formalistic first access to the work, but what's really at play is a metaphor that speaks to a place for art and a trust in its relevance, and where else is more immediate when we consider scale than our homes?  Choosing this dispositif, that I'd call intentional naïve, is about a slight directing of vision but with a simplicity that ensures the frameworkleaves each work speaks on its own terms.  A slight curatorial overtone makes its own point, but never forgets that an exhibition, a curated exhibition, and an exhibition in a museum, and so on, is one thing but the particularity of the work of an artist is its own world with a remarkable capacity to communicate for itself.  The domestic is not referring to the everyday but rather how reality can be affected, and the exhibition as a whole looks at how art can do that in many different ways.
.
until 16 October 2014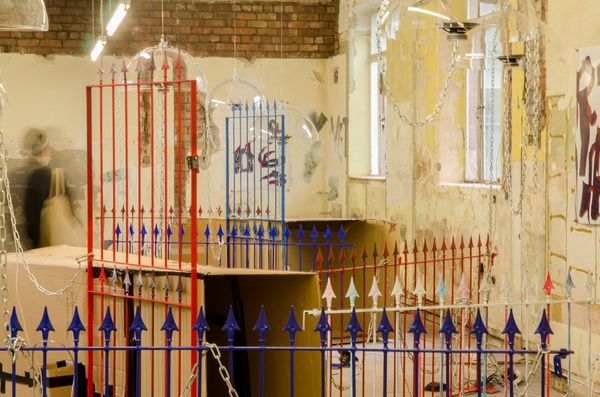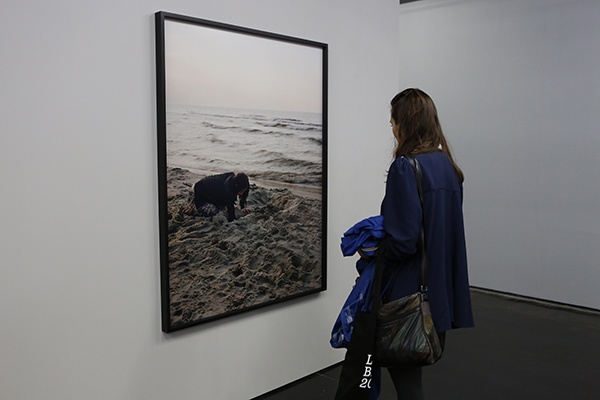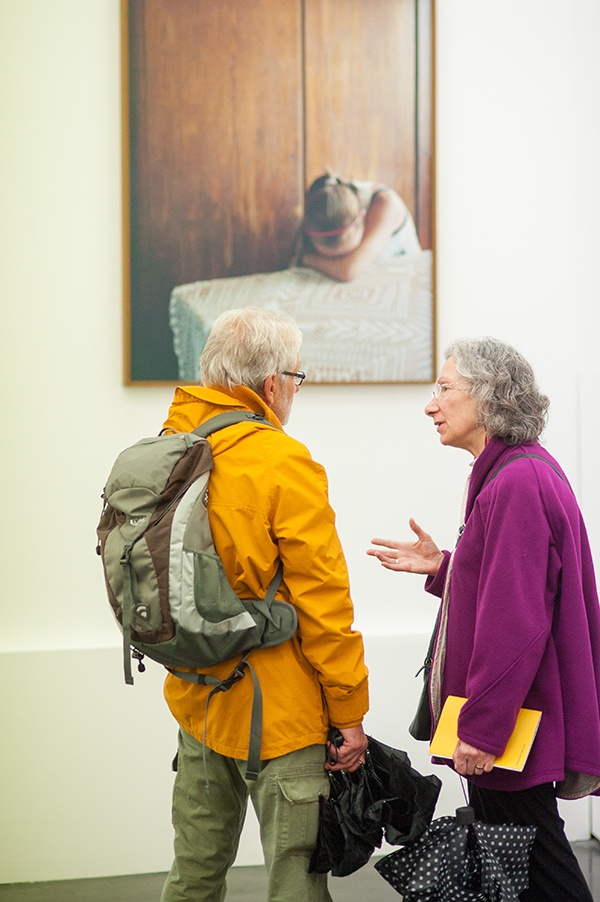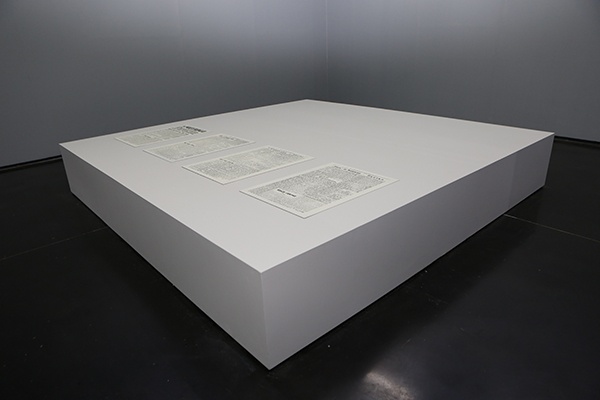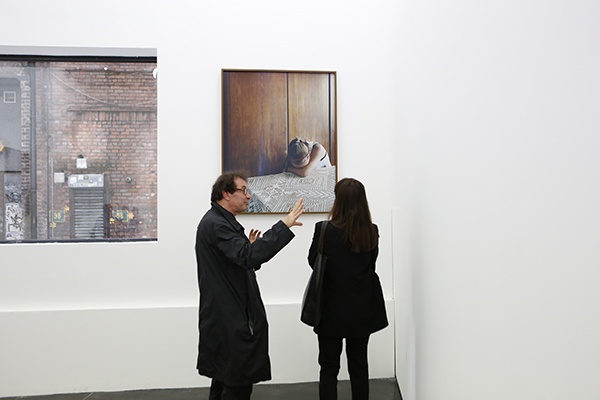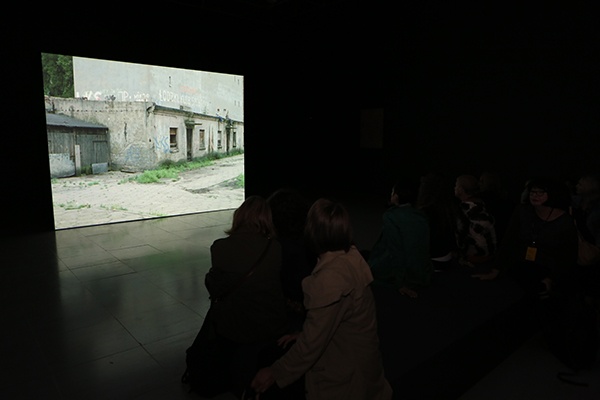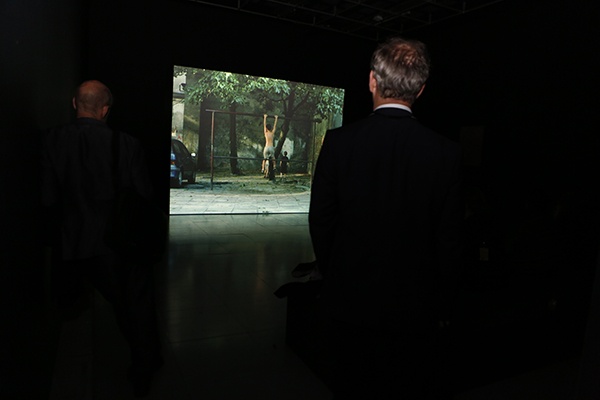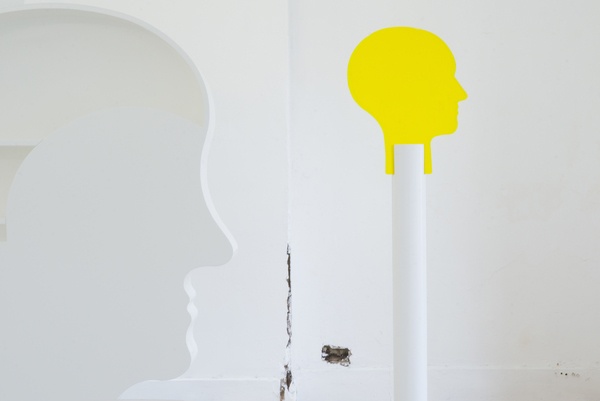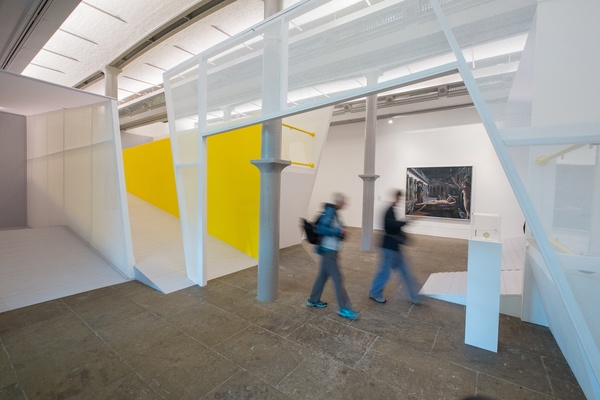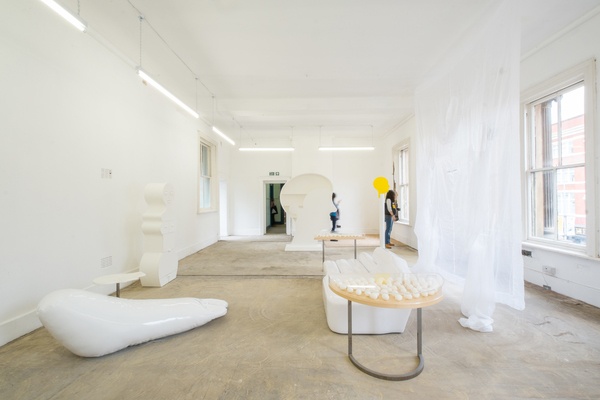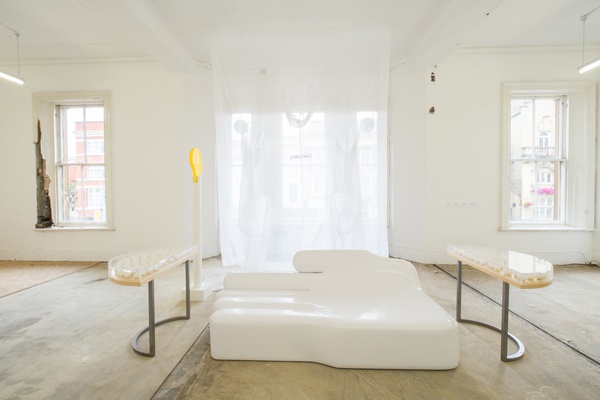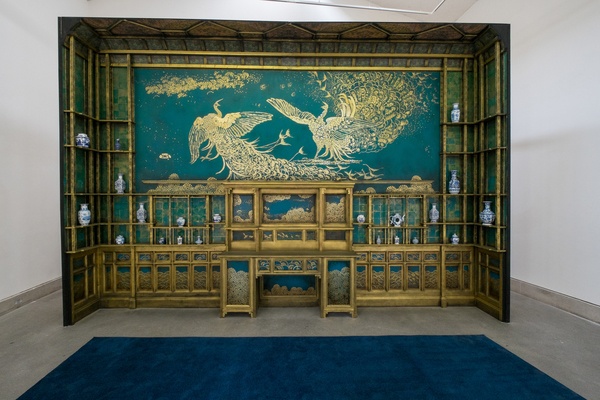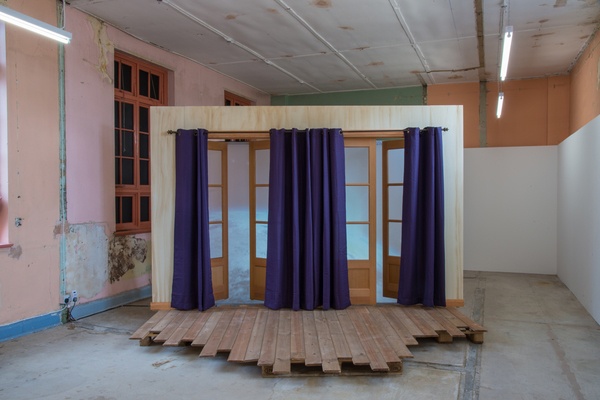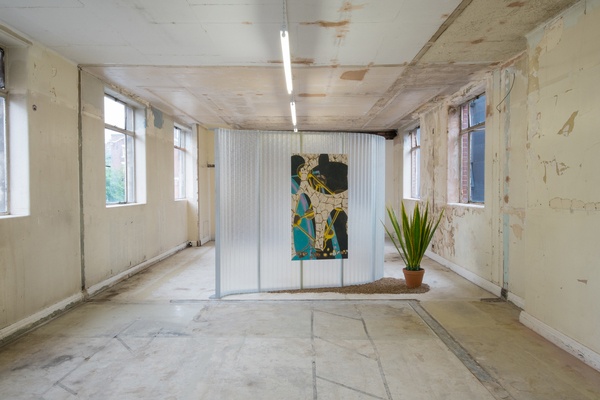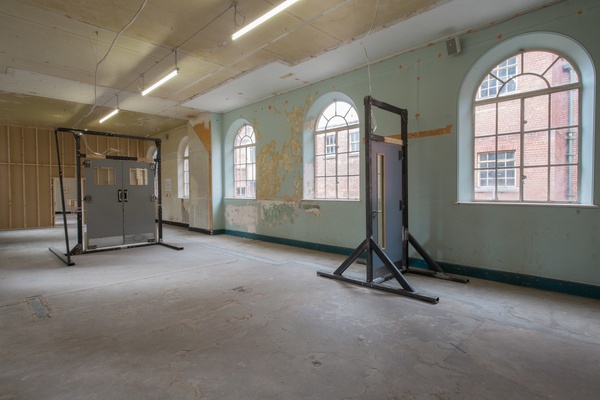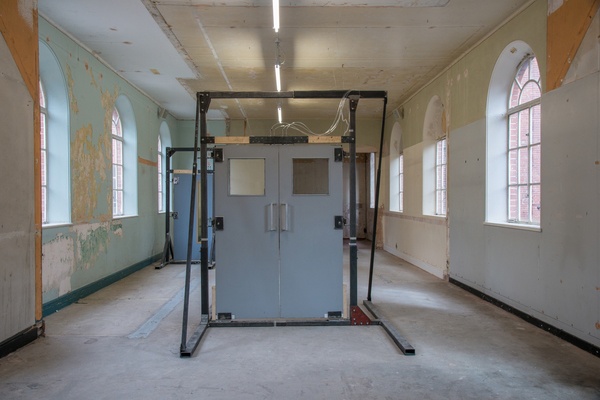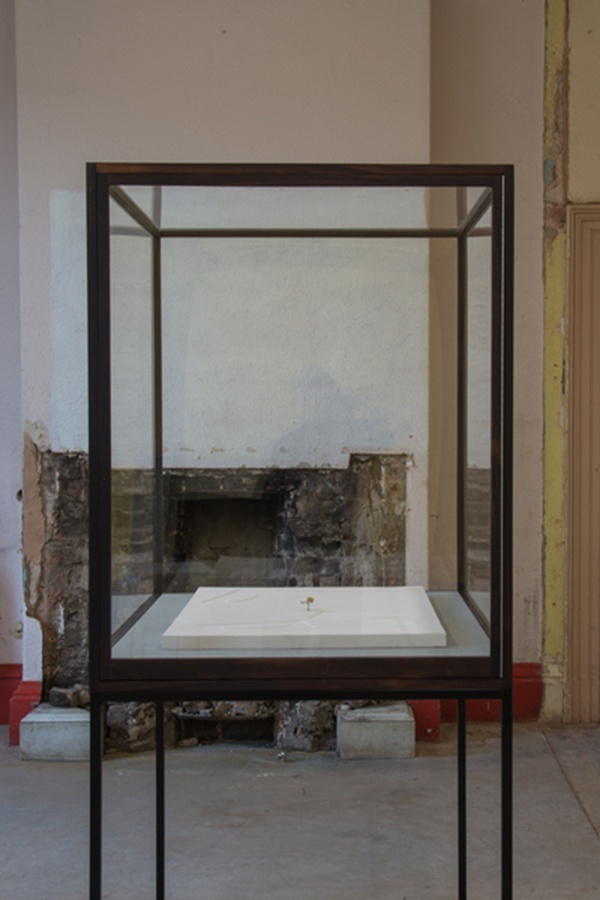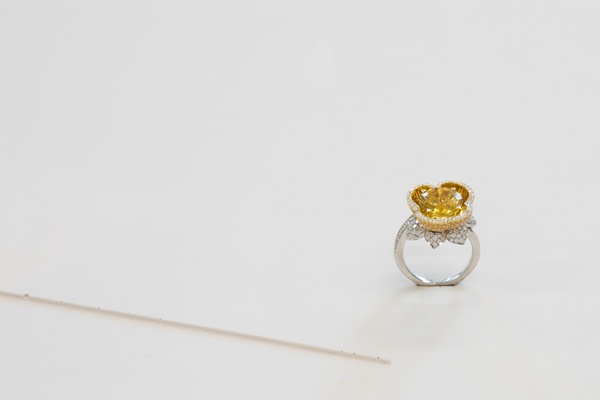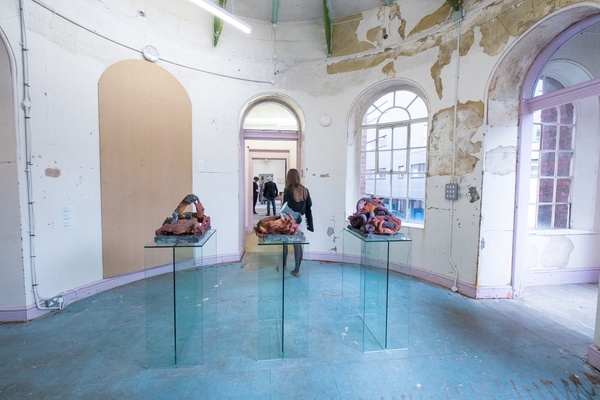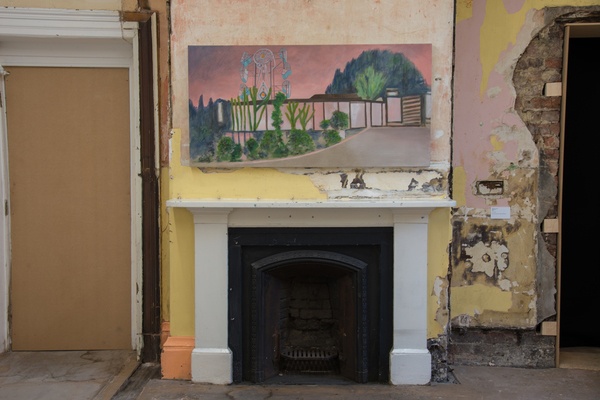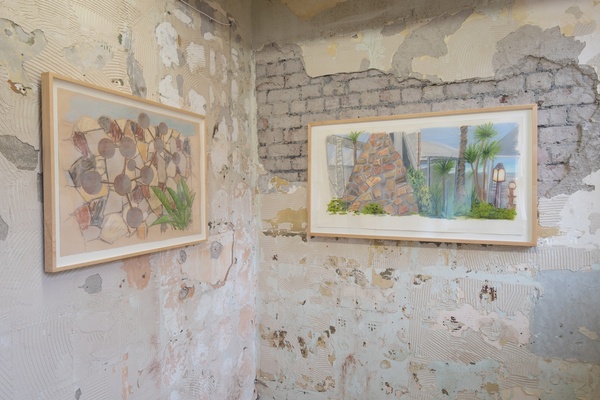 Liverpool Biennial 2014 installation views