REVIEWS
"Liverpool Biennial 2016" at various venues, Liverpool
Close
1
2
3
4
5
6
7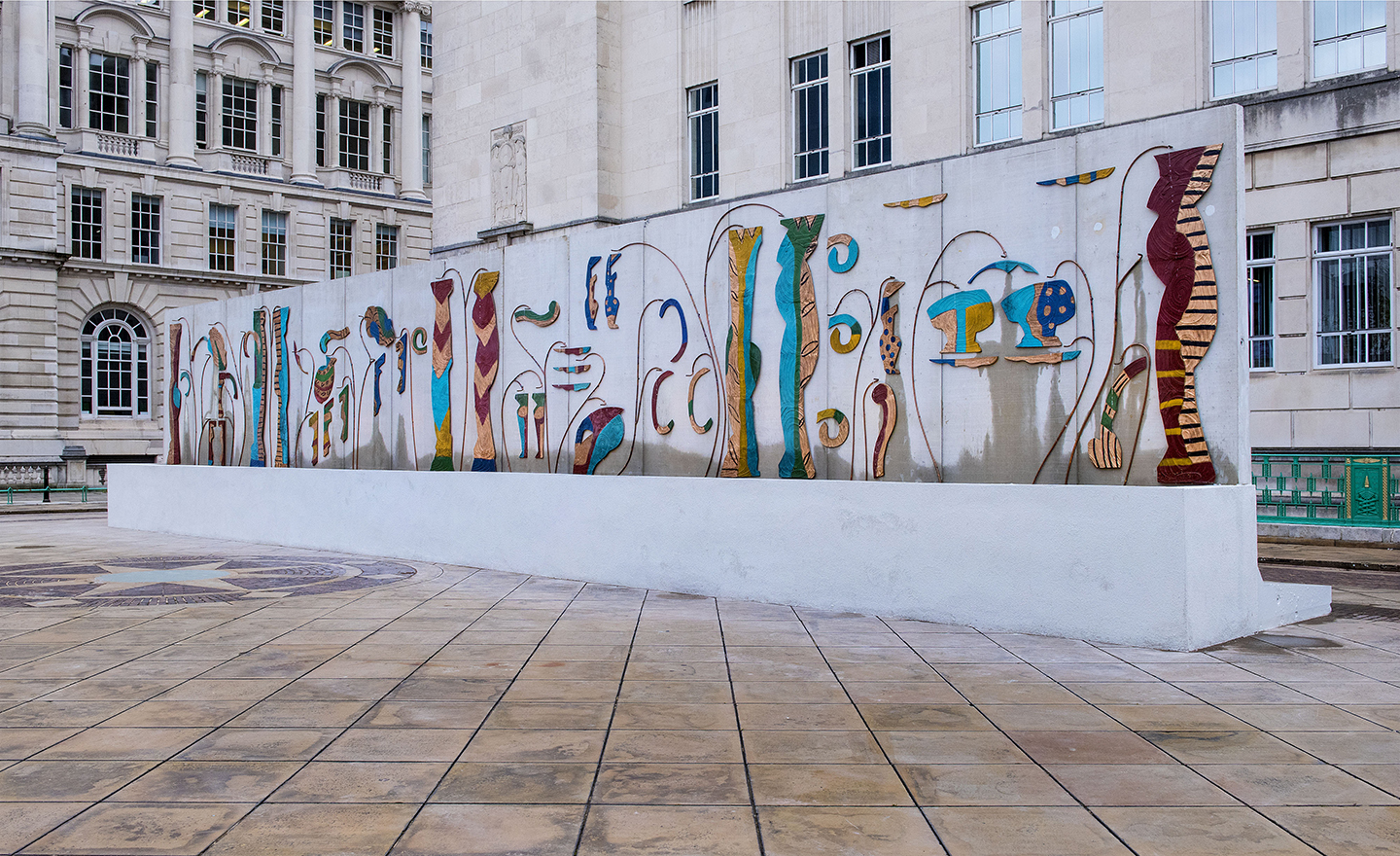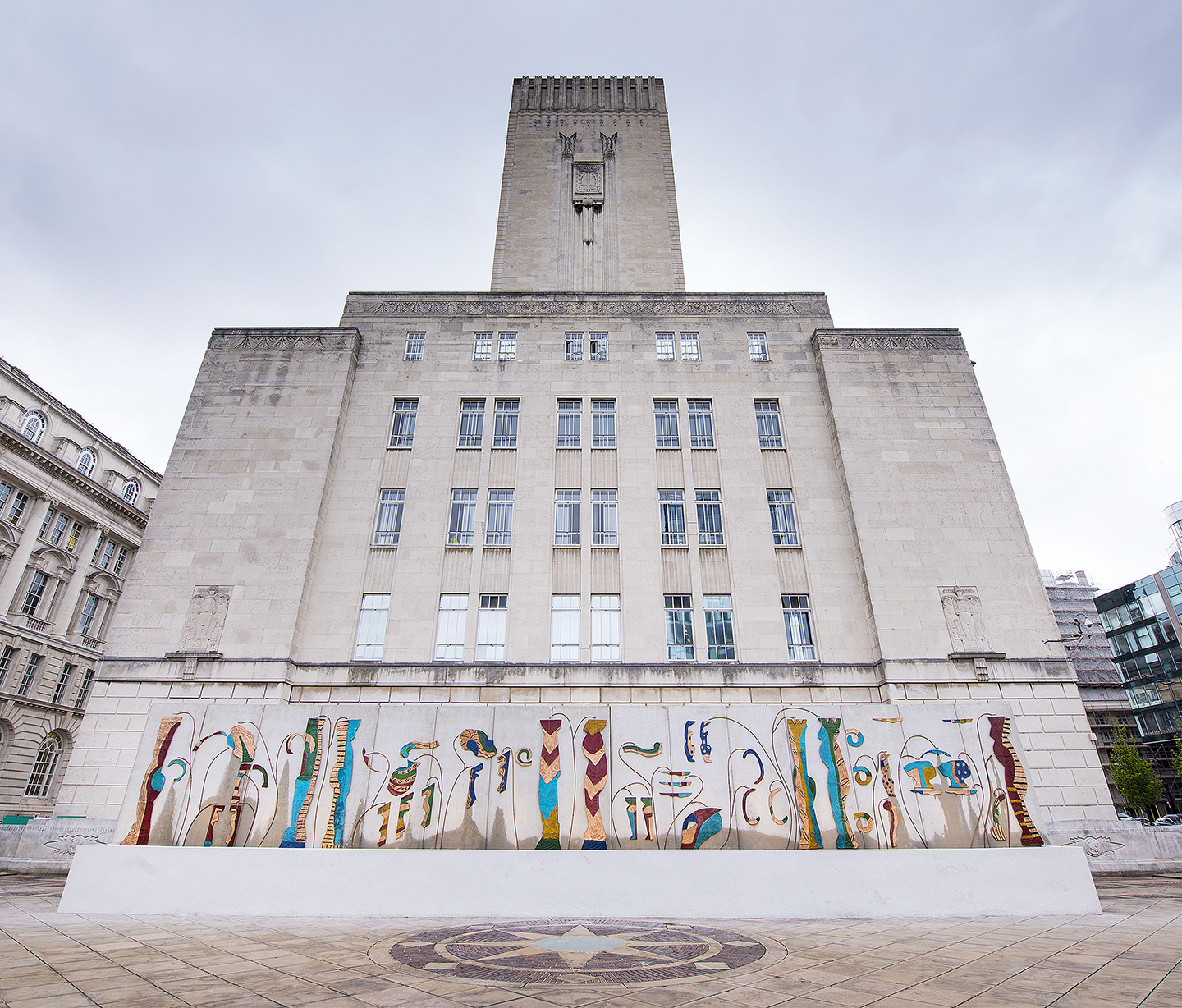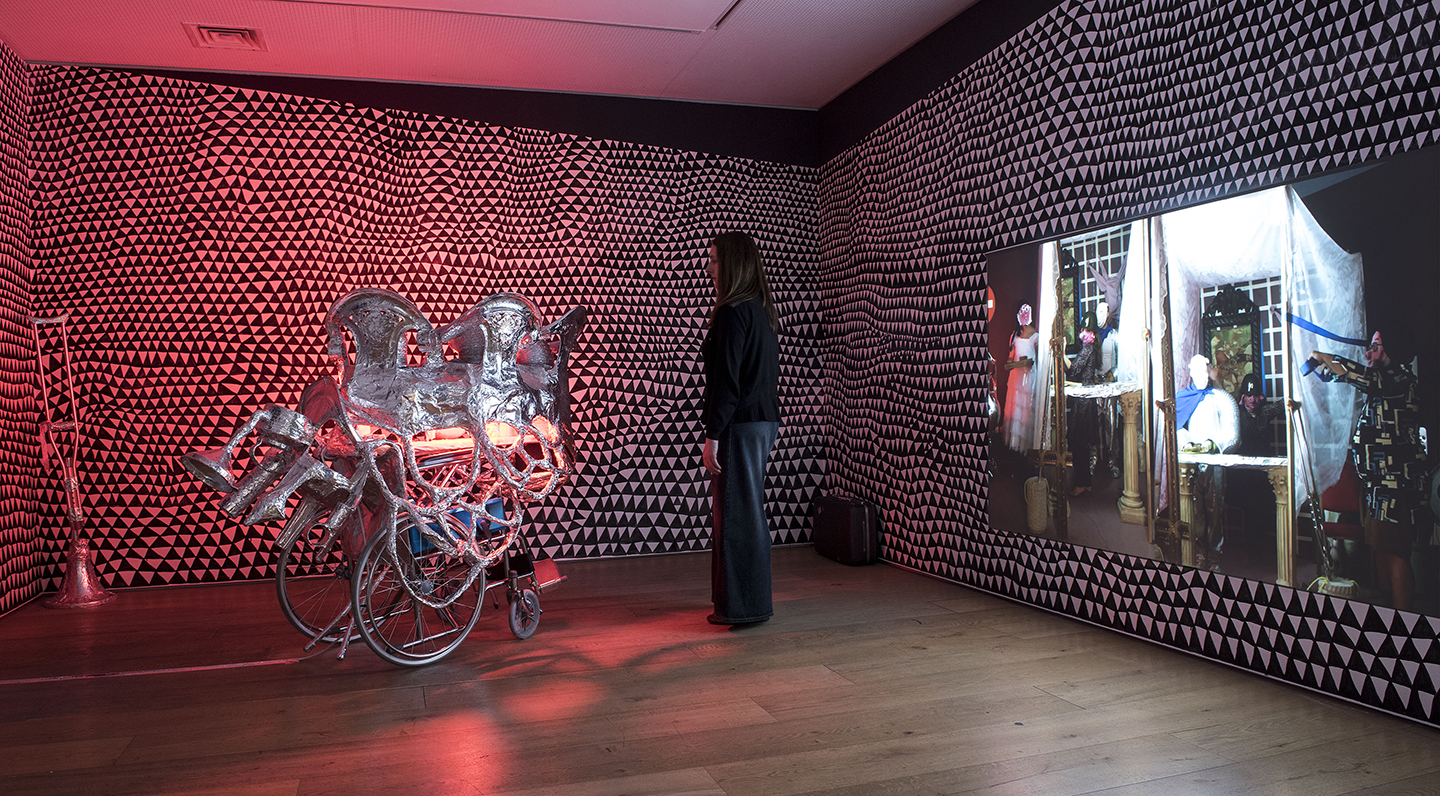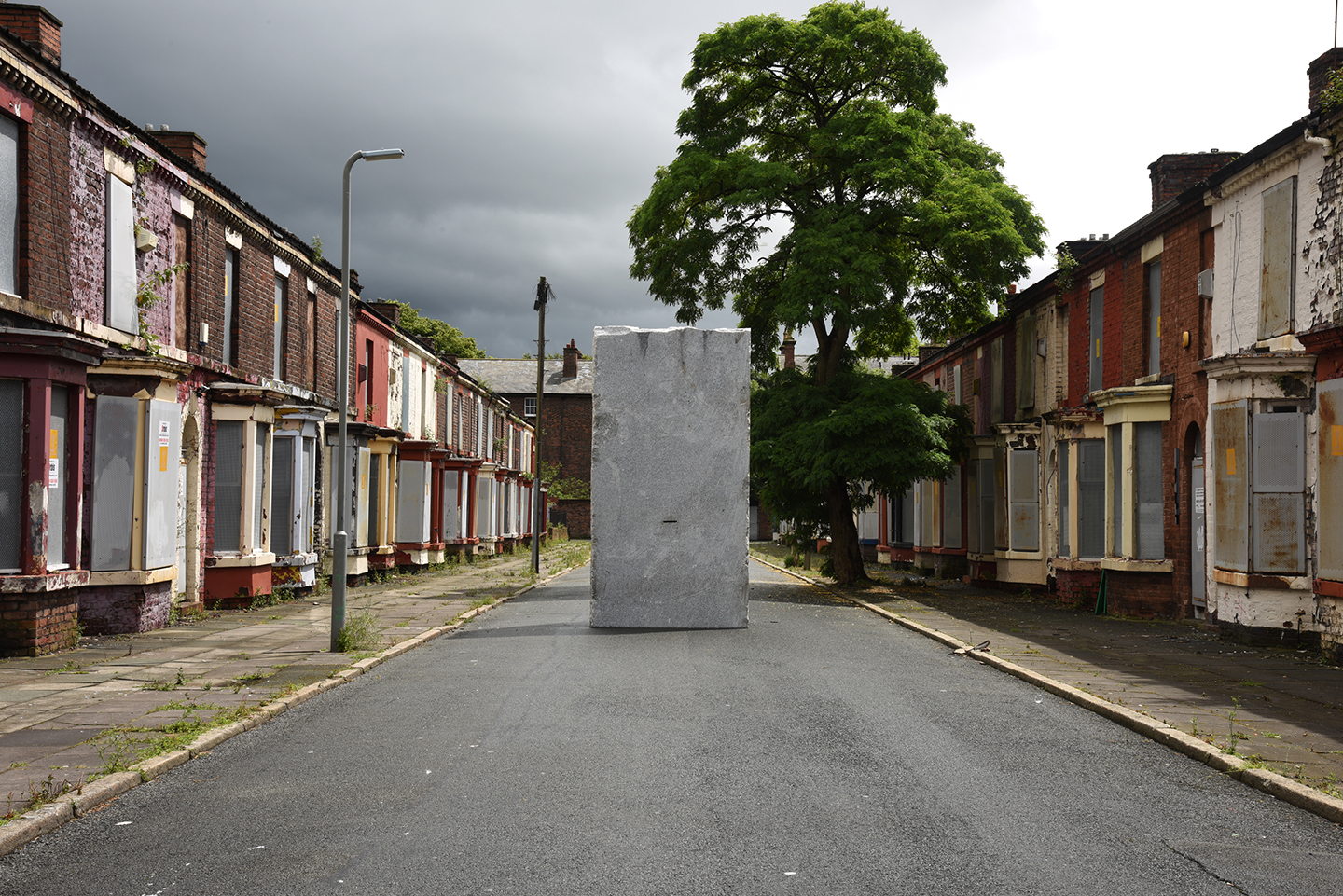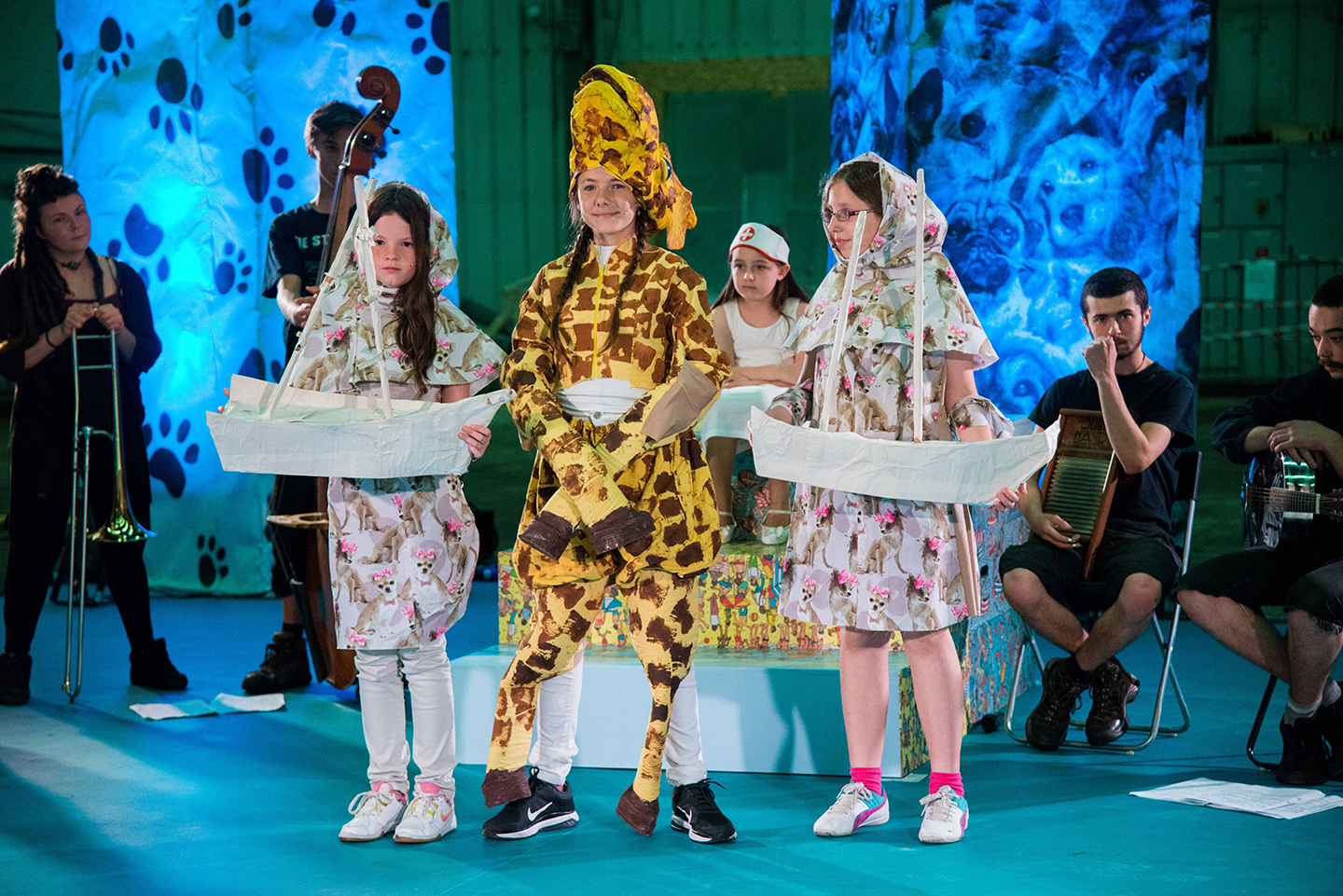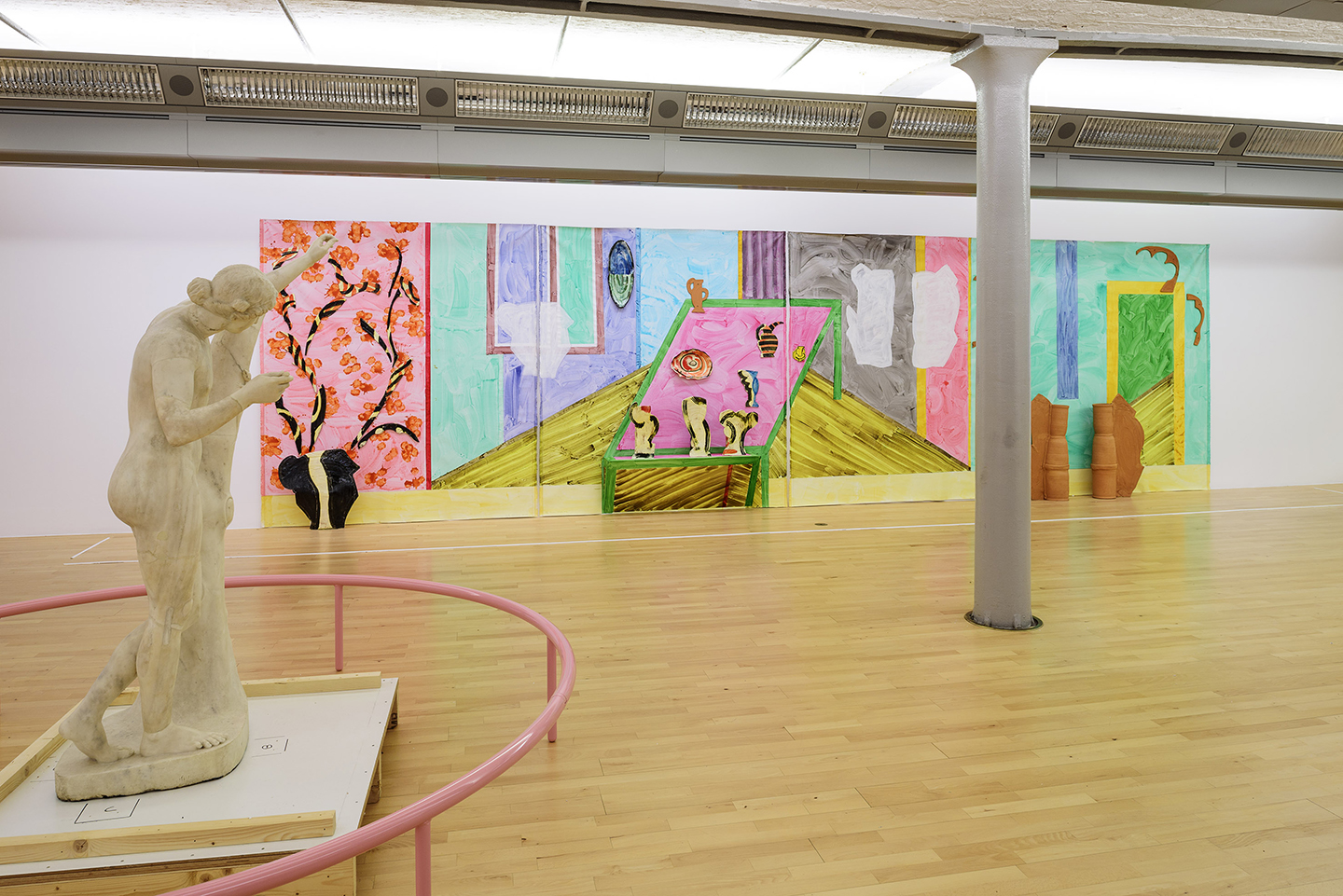 Possibly because of their short life spans, biennales are often obsessed with the need to redefine past, present and future. This ninth edition of Liverpool Biennial—whose press pack came to me in a green tote bag asking, "When do you come from?"—tackles the subject both seriously and ironically.
On the one hand, it embraces a long-term format that exceeds the ephemeral duration of its opening dates by introducing permanent public projects like Betty Woodman's Liverpool Fountain, installed next to George's Dock Ventilation Tower, and by adopting a strategy of public/art community building, evident in several ad hoc commissioned works— for instance Dogsy Ma Bone by Marvin Gaye Chetwynd, a live performance and new film shot entirely in the town with the help of seventy-eight Liverpudlian kids and teenagers, which brings together Brecht (Bertolt) and Boop (Betty) amid DIY props, great costumes, music, and spoken word.
On the other hand, by articulating the exhibition in six narrative "episodes," spread across two dozen venues and elliptically titled Ancient Greece, Chinatown, Children's Episode, Monuments from the Future, Flashback, and Software, the biennial's self-proclaimed curatorial faculty (Sally Tallant, the director, with Dominic Willsdon, Francesco Manacorda, Raimundas Malasauskas, Joasia Krysa, Rosie Cooper, Polly Brannan, Francesca Bertolotti-Bailey, Ying Tan, Sandeep Parmar, and Steven Cairns) play freely with site specificity as much as with time specificity, zigzagging back and forth through chronologies and urban locations. Contemporary Liverpool is an ideal place for this game—a walkable city with a past of architectural splendor, harsh decay, and social unrest, a present of recovery and some hopes, and a future now ailing under Brexit uncertainties. Forced to embark on this planned dérive, where loss of orientation is constantly woven into the exhibition's fabric, it's easy to experience the "temporal displacements" Zian Chen describes in his preventive "Pilot Review" published (upside down) in The Two-Sided Lake, the book accompanying the show. Confusion ensues, like it or not. I did like it, by the way. To me, one of the best moments of Michael Portnoy's hilarious performance Relational Stalinism: The Musical, scheduled during the opening days, was an actor escorting a spectator out of the theater after accusing her of letting her mind drift. Aptly Situationist is also Psychogeographic Nyau Cinema,"a series of short black-and-white videos where Samson Kambalu improvises simple interactions with the city and its inhabitants.
The decision to exhibit the same artists across different venues and often with works from the same series (like Jason Dodge's ubiquitous What the living do, a graceful assemblage of the sort of minimal rubbish one fishes out of a pocket or an old drawer, collected by the artist for years; or Celine Condorelli's Portals, acting as gates to each episode) further expands the echoes and multiple overlappings. The Dubai-based Iranian trio Ramin Haerizadeh, Rokni Haerizadeh, and Hesam Rahmanian spread all over the place their videos (recording the life and adventures of three queer "semi-submersibles": Anti-Catty, Princess Rambo, Space-Sheep), sculptures, and even contemporary art collection, smuggled out of the UAE by hiding it inside other works. Deadpan and carnivalesque, as well as substantial in adopting travesty and mimicry as strategies of survival, these works generate temporary autonomous zones of exception. For instance, with Big Rock Candy Mountain, the artists turned a well-known video of ISIS militants destroying archeological treasures into a cartoon filled with odd creatures and animations, which brings you to laugh in the face of terror.

Big Rock Candy Mountain is on show at Tate Liverpool, one of the most thematically consistent aggregations, where all the invited artists scrutinize notions of antiquity and how to preserve, restore, rewrite, and possibly fictionalize the past. Andreas Angelidakis's new film and installation Greece examines ancient Greek vases as vessels of cultural dissemination. With a series of sculptures and reliefs (Flower Press; A Biblical Landscape; Storage), Jumana Manna works on the Post Herbarium of the American University of Beirut, evoking the now largely extinct biodiversity of Syria, Palestine, and Sinai by botanical means. Lawrence Abu Hamdan's abrasive video Double Take: Office / Leader of the Chasseurs / Syrian Revolution Commanding a Charge narrates how a rich Syrian collector obsessed by Anglophilia buys a vast aristocratic mansion, adds to the living room a reproduction of the famous 1812 The Charging Chasseur painting by Théodore Géricault, where his face replaces that of the original, then comes to the conclusion that the most British thing to do is to hang around the house some evidence of the violence of your ancestors. Hamdan is one of the strongest presences of this edition: his other video, Rubber Coated Steel, installed in the neoclassical Oratory next to the Cathedral, is a forensic reconstruction—entirely sound-based—of the shooting of two Palestinian youths in the West Bank in 2014, while the public installation Hummingbird Clock in Derby Square, across the law courts, unveils an acoustic surveillance device adopted by the British governent.
Another sculptural stand-out is Lara Favaretto's Momentary Monument—The Stone, silently towering amid the ghostly empty houses of Rhiwlas Street in Toxteth (where riots erupted in 1981), fairly close to the Granby Four Streets project, which won the Assemble collective last year's Turner Prize. To-day 9th of July 2016 by Mariana Castillo Deball, an "infinite staircase" in plywood in the middle of a busy shopping street, remixes Liverpool's legends and William Morris designs with the city's tainted history as epicenter of the slave trade. Past, present, questions, walking, over and over. My tour ended at FACT with Krzysztof Wodiczko's retrospective and his War Veteran Helmet, a prototype high-tech device built to help veterans suffering from PTSD to describe their condition, as well as to re-create some of their traumatic experiences. Augmented ?reality, like it or not.
Barbara Casavecchia
at various venues, Liverpool
until 16 October 2016