EXHIBITIONS
"Lodgers" at Haus Mödrath – Räume für Kunst, Kerpen
Close
1
2
3
4
5
6
7
8
9
10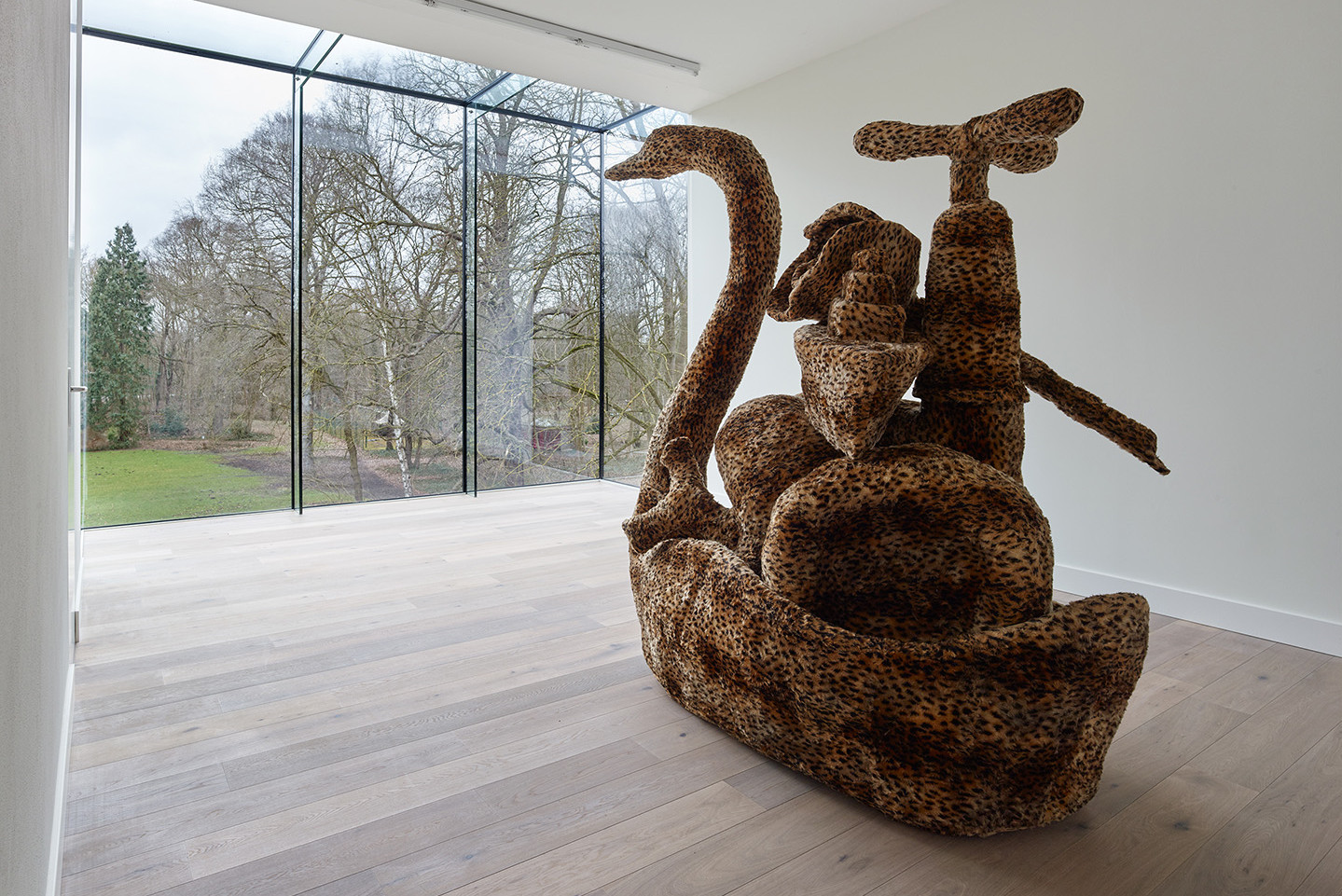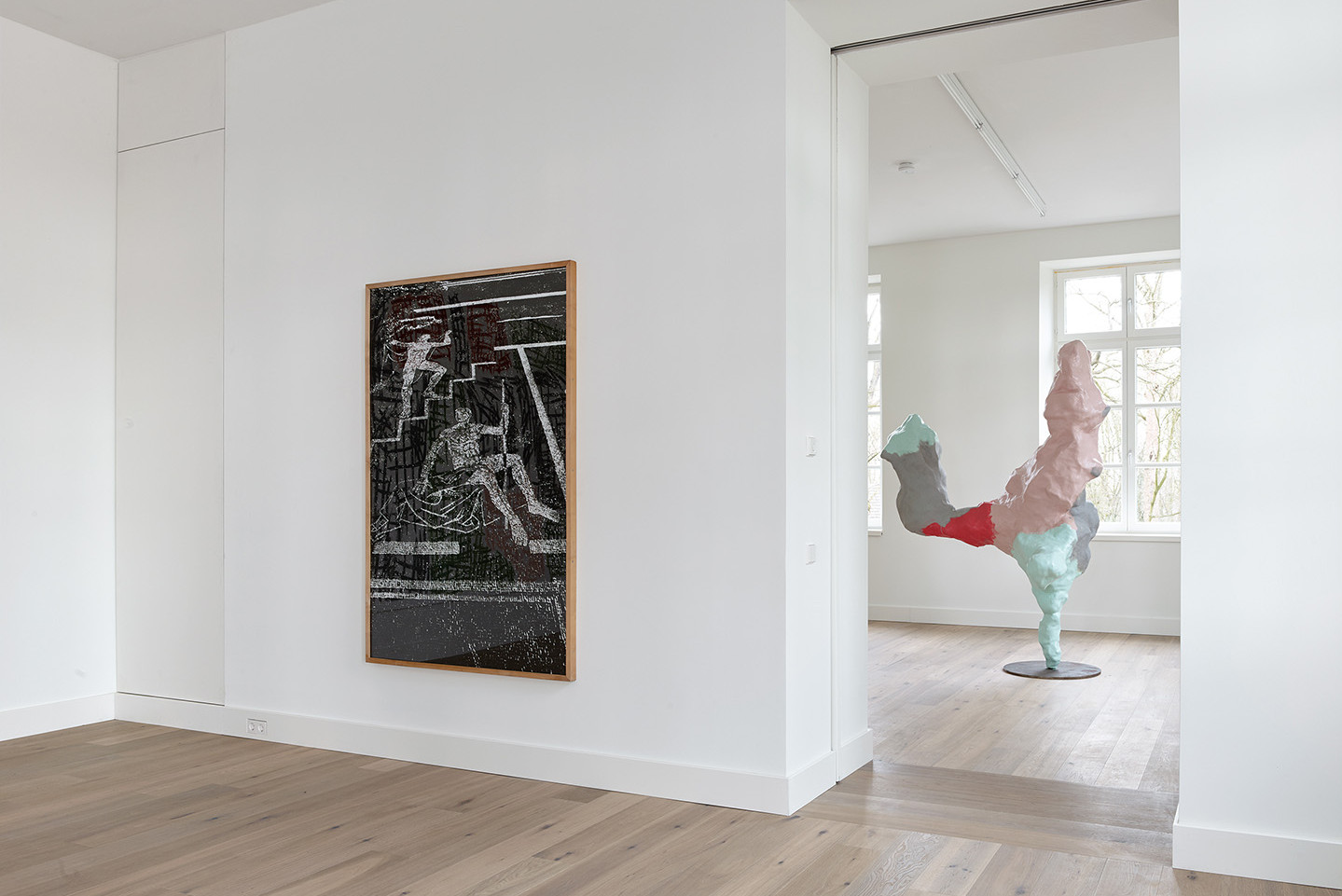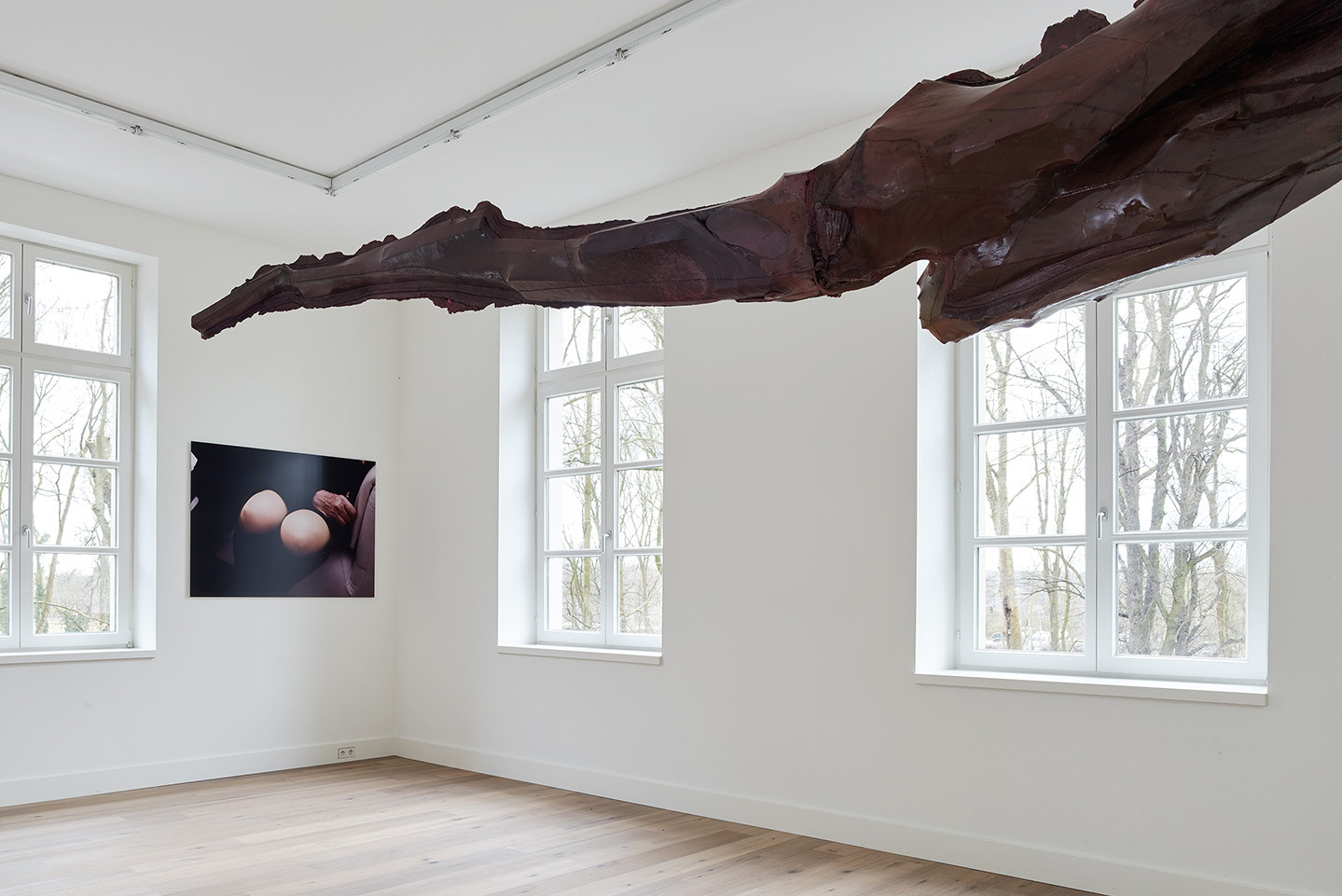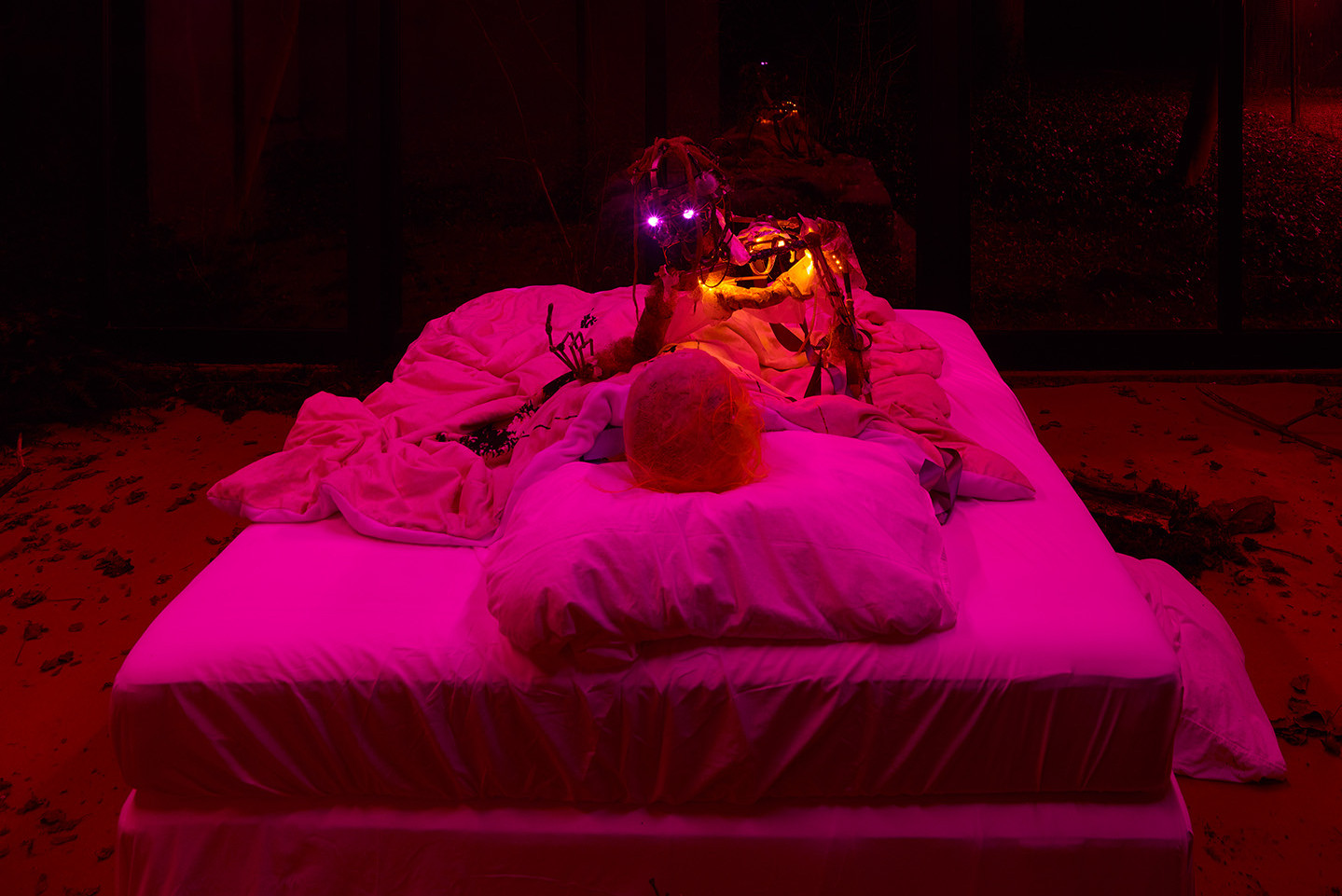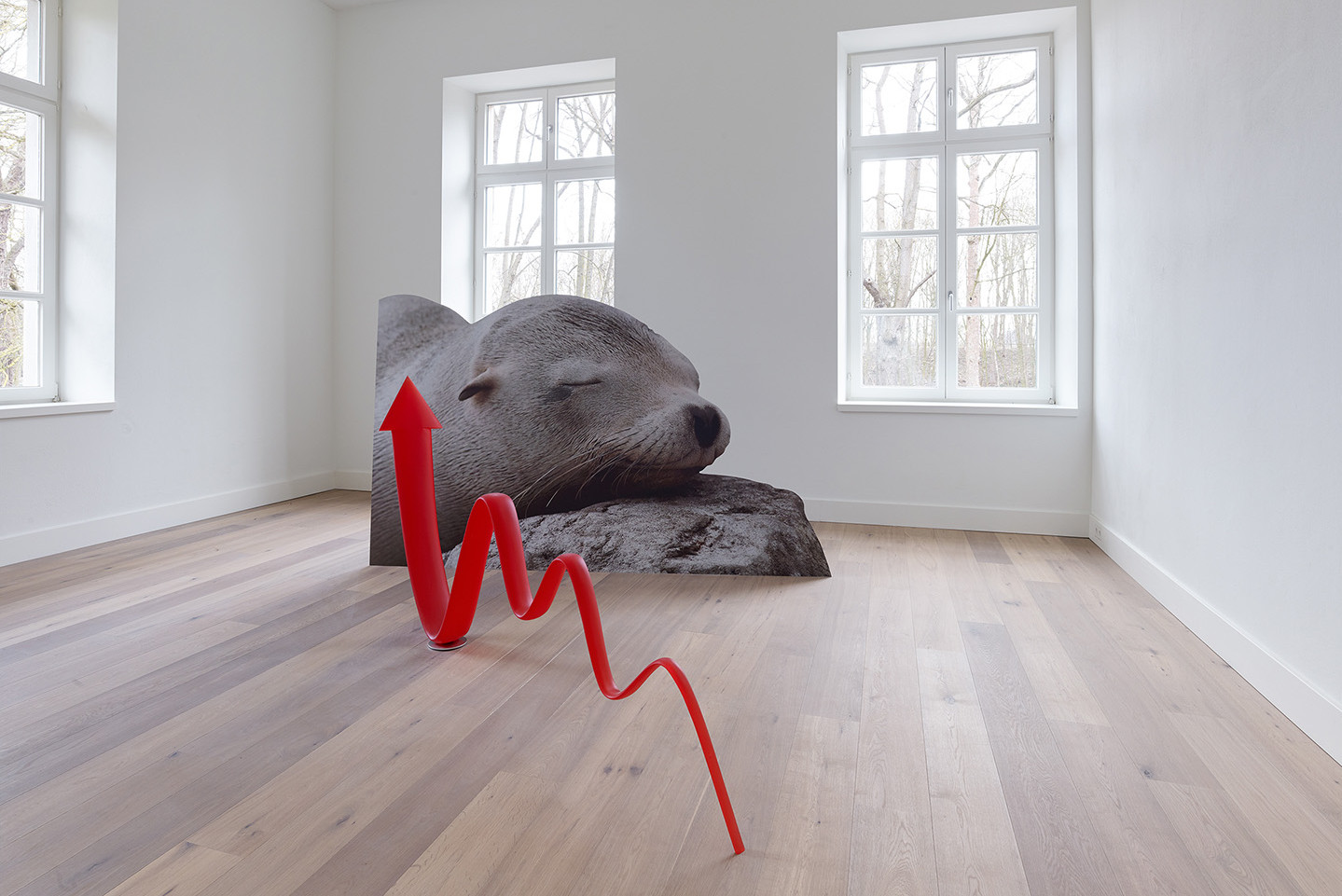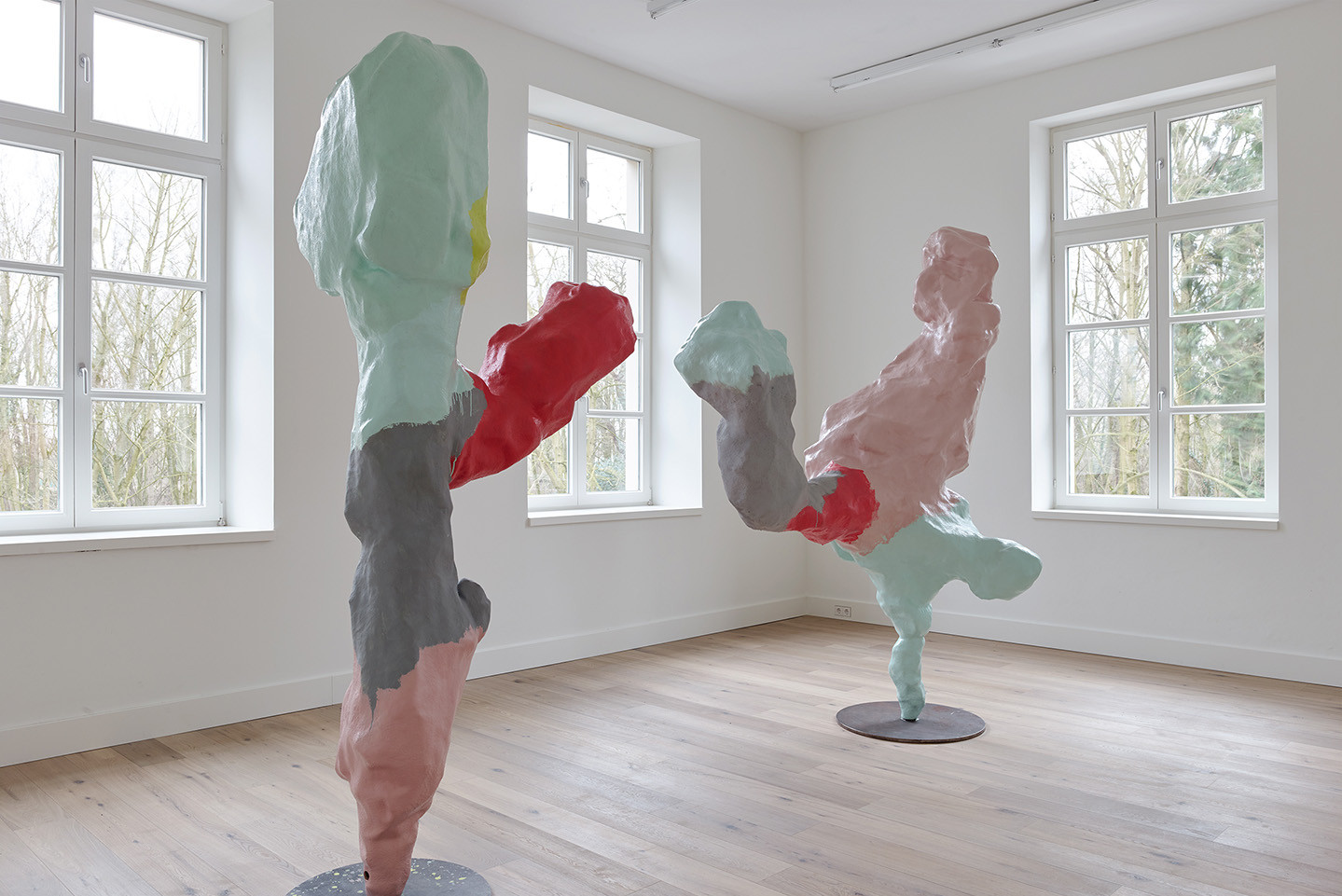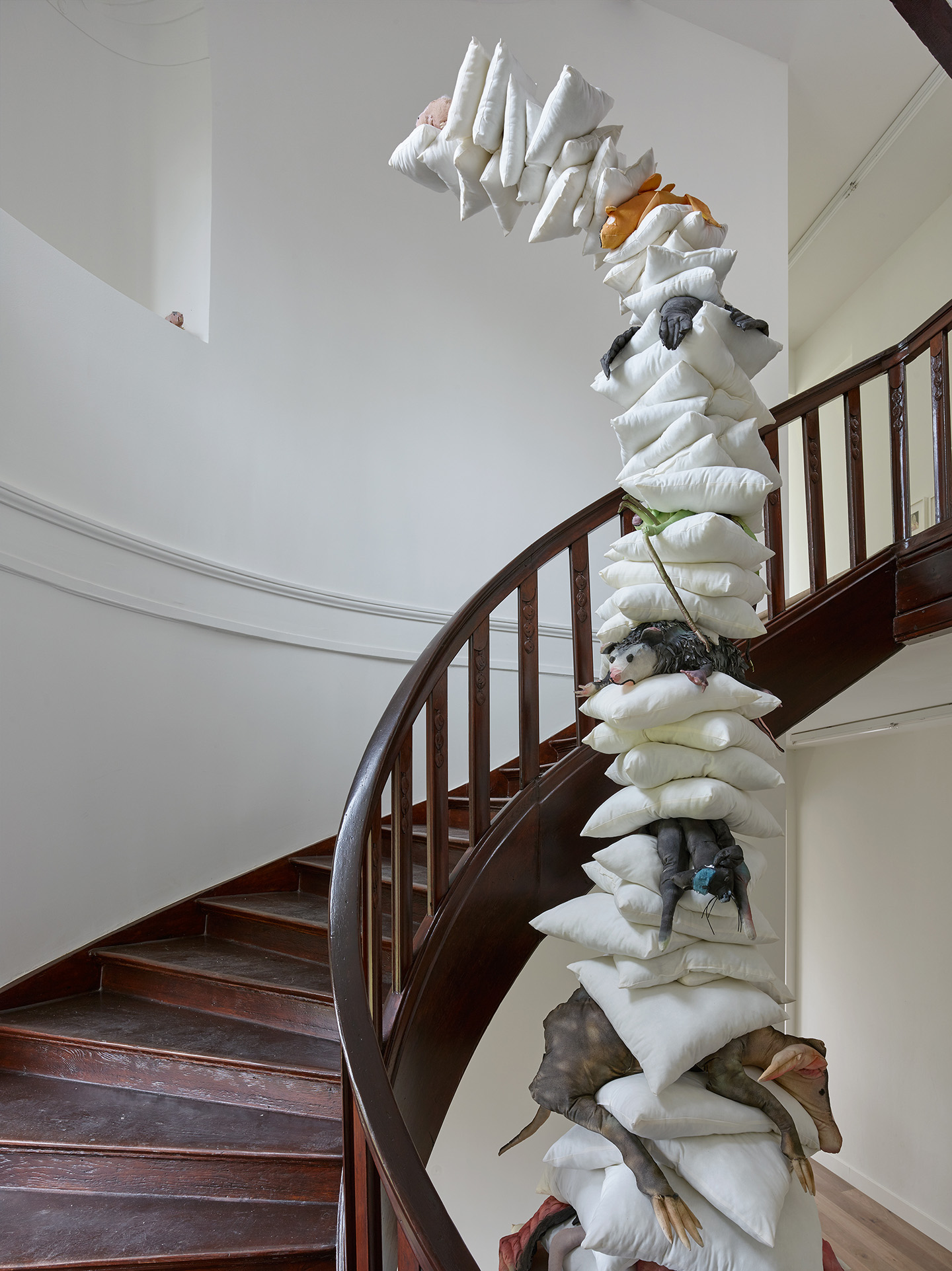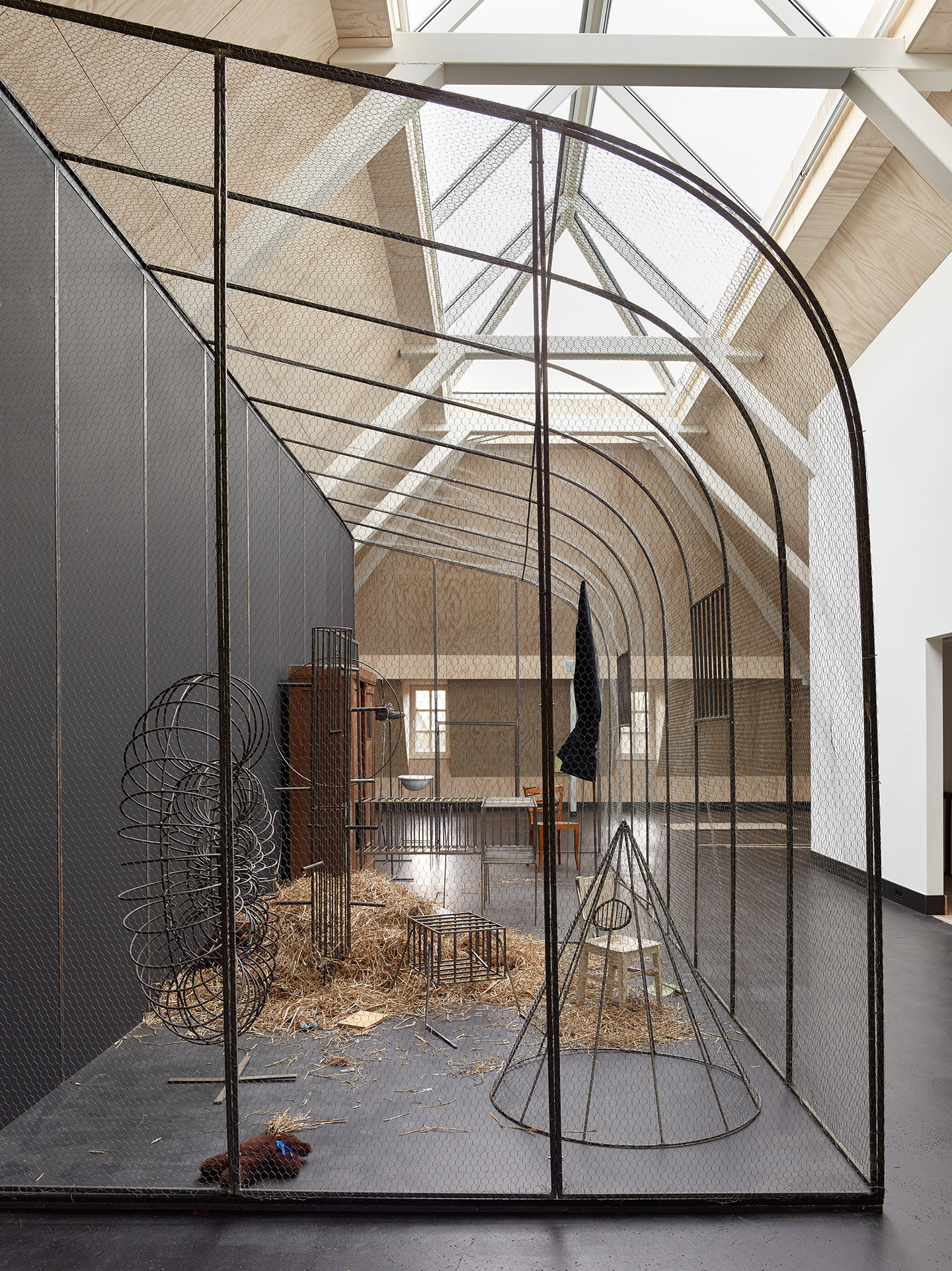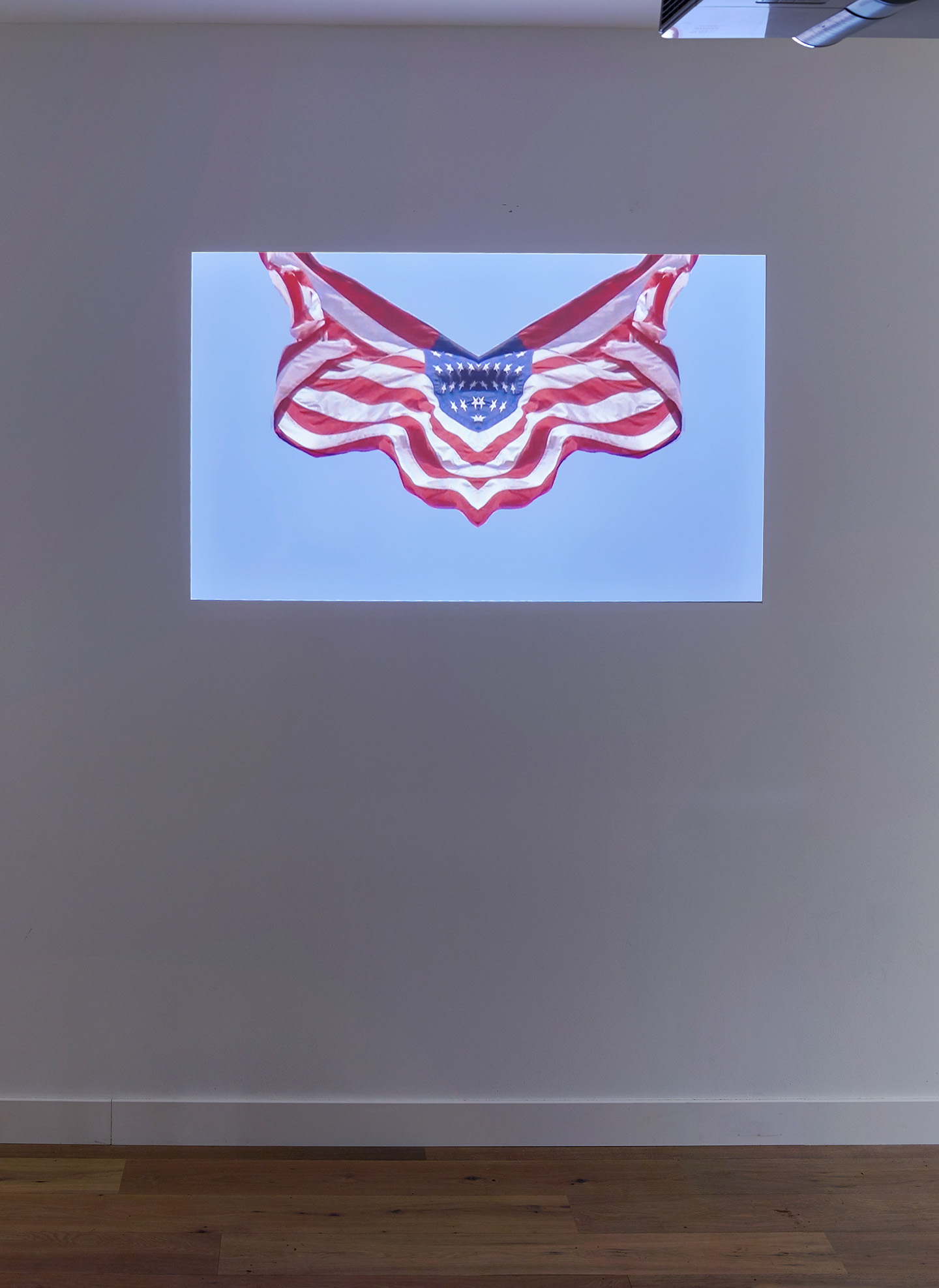 Haus Mödrath – Räume für Kunst  in Kerpen, easily to be reached in the tri-city area of Cologne, Dusseldorf, and Aix-La-Chapelle, will be a center and meeting point for contemporary art, music and culture with 1.000 sqm over four floors situated in a park of more than 75.000 sqm.
The first exhibition Aftermieter (Lodgers), curated by Veit Loers, focuses on the house itself as embodiment of civilization and domesticated nature. A transformation takes place on many levels: from society to individual, from resident to artifact, from animalism to altruism, from artistic strategy to epiphany. Connections of a spiritual nature are already generated outside between Ajay Kurian's pavilion, Thomas Zipp's tent, and Kai Althoff's luminous sculpture in the window. Inside, the visitor then enters "civilization" and is confronted by furnishings and video installations that ambiguously combine cryptic visions with snide humor. The social fabric opens up on the first floor, the manor's former piano nobile, in individualized artist rooms that are intended as a tribute to their authors. They carry forth the same duality found below between dark energy and a brand of wit that is rife with allusions. In the former attic half-story above, which was later raised with a hipped roof, this world begins to falter. The art makes way for hallucinations. Fairy tales and myths guide a fantastic discourse that under the light-flooded roof exposes the two poles of rationality and paranoia. Aftermieter is not a group exhibition but rather a process: the ascent through a house. Instead of interiors with furniture, artistic images and objects have made themselves at home here, shedding a new light on the contemporary art scene.
Haus Mödrath – Räume für Kunst has a quite extraordinary history: When the manor house was built around 1830 it was mostly used privately, for residential purposes. The house was called Burg Mödrath (Mödrath Castle) vernacularly even though it never was one. It belonged to a village, which all but disappeared due to strip mining. The origin of the house is a mill that produced pigments dating back centuries. Haus Mödrath was the first electrified building in the whole district. Mrs. Stockhausen did give birth there to her son Karlheinz. More than a million people celebrated right next to Haus Mödrath together with the German Pope. It was self-evident to center the first exhibition of this Kunsthalle, which was founded out of civic engagement and without a collection, on the house itself and its surrounding park.
Participating artists: Kai Althoff, Ali Altin, Ed Atkins, Eric Bainbridge, Dirk Bell, Neïl Beloufa, Adolf Beutler, Björn Braun, André Butzer, Stefano Cagol, Giorgio Dorigo, Michaela Eichwald, Günther Förg, Georg Herold, Eva Kot'átková, Ajay Kurian, Alicja Kwade, Jochen Lempert, Kris Lemsalu, Katja Novitskova, Mary-Audrey Ramirez, James Richards, Andreas Slominski,  Michael E. Smith, Davide Stucchi, Franz West, Thomas Zipp.
.
at Haus Mödrath – Räume für Kunst, Kerpen
until 15 November 2018