ESSAYS
It Looks Like Art: Institutions, Academia, and Publicly Funded Art under Late Capitalism
Close
1
2
3
4
5
6
7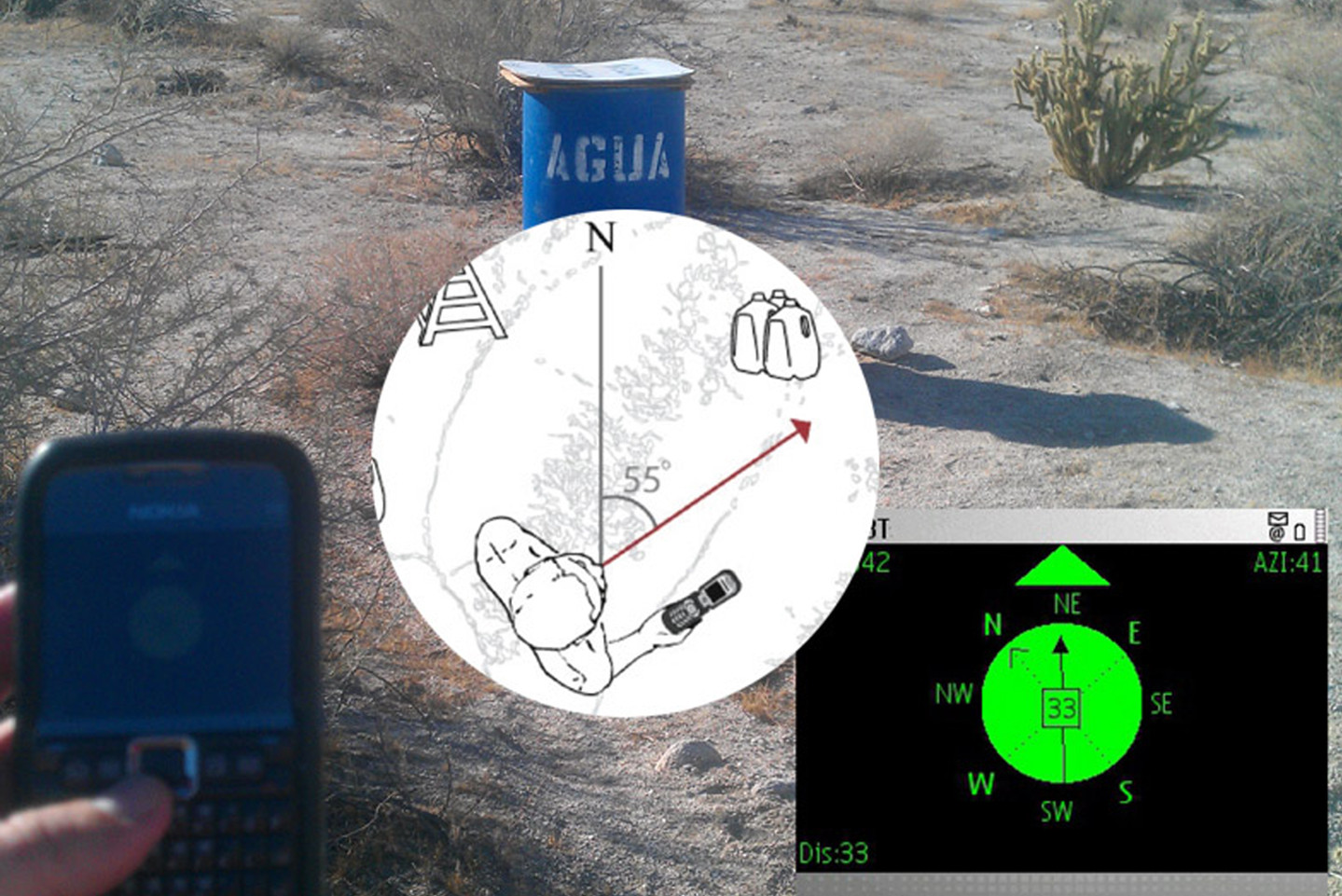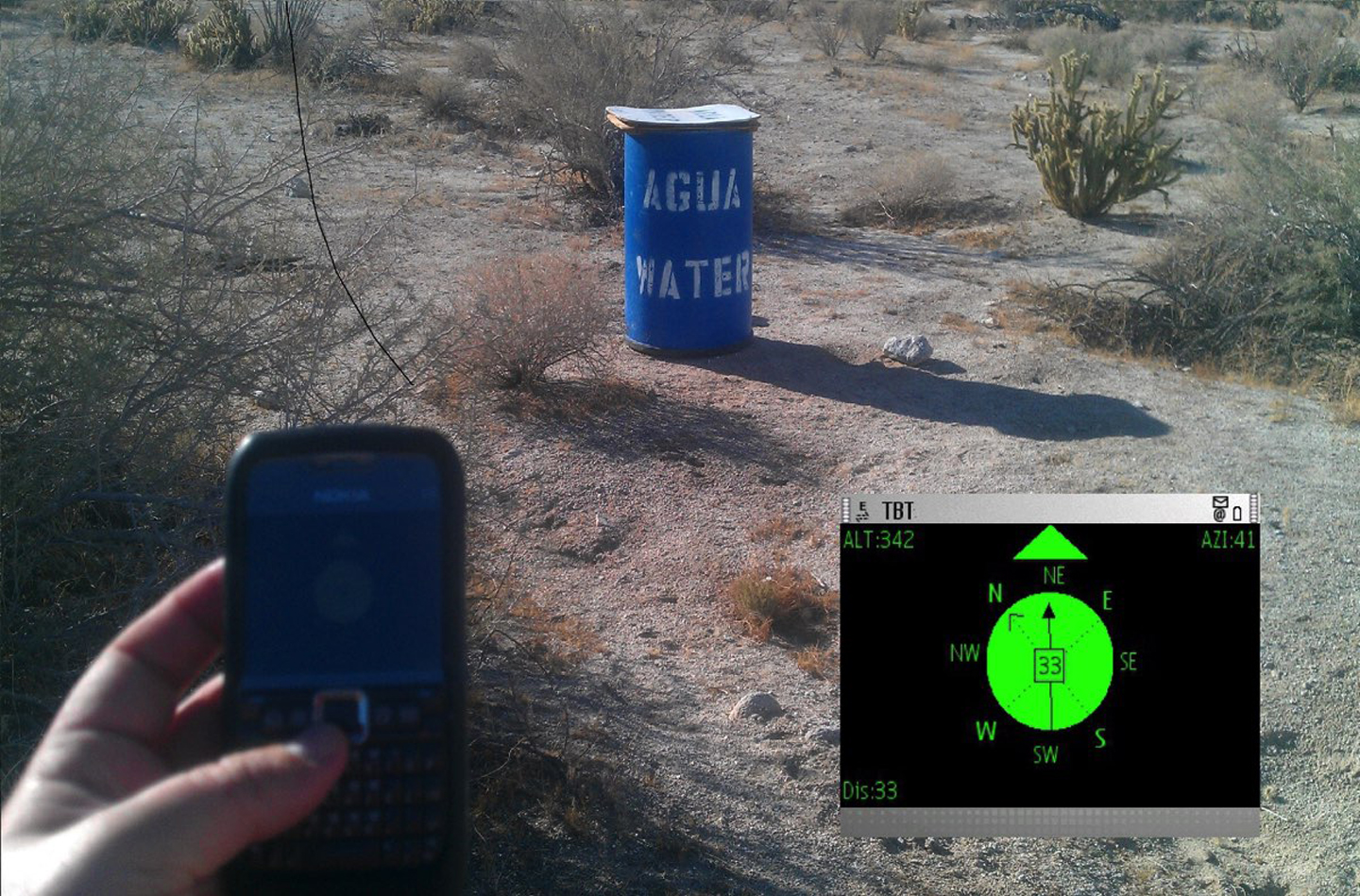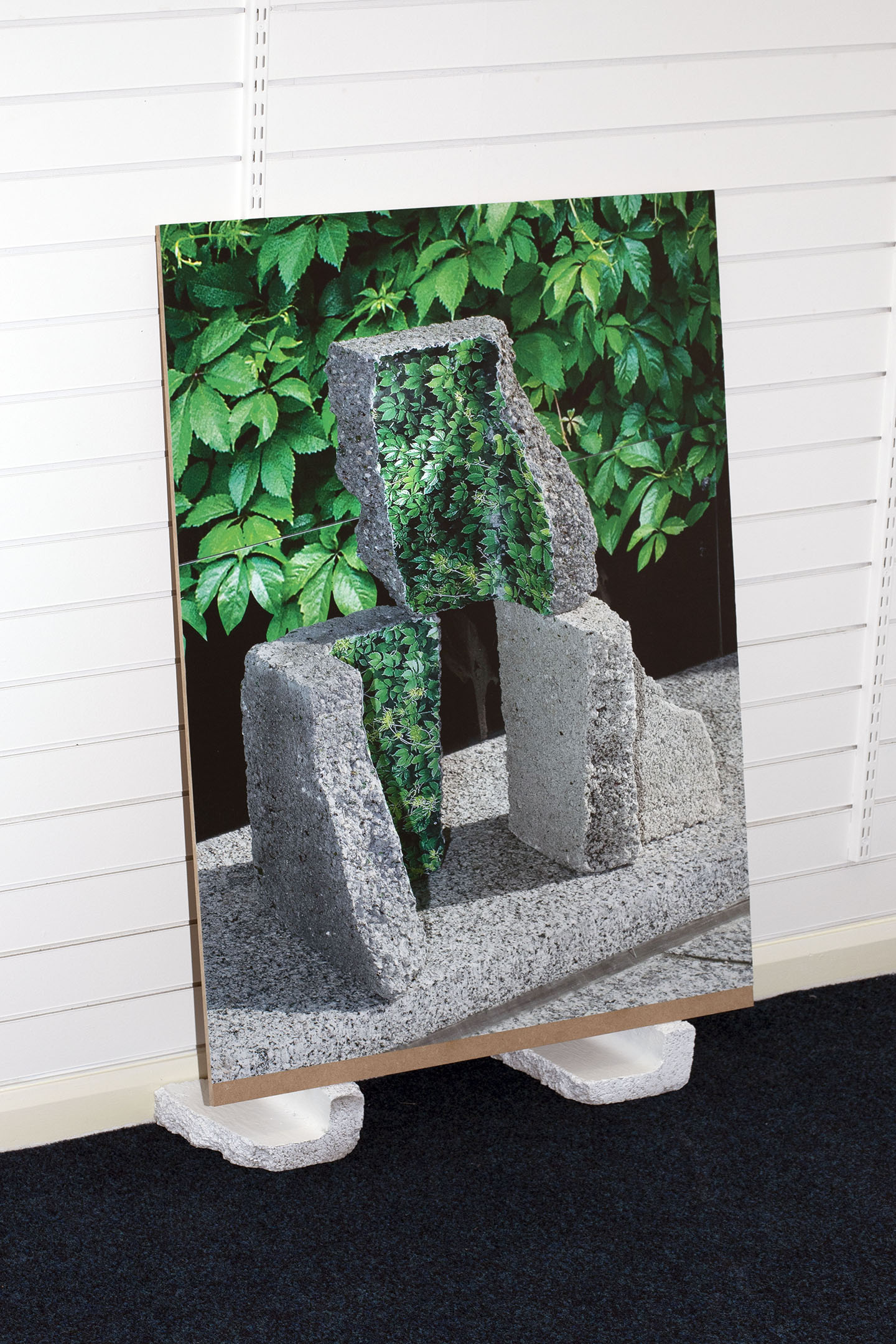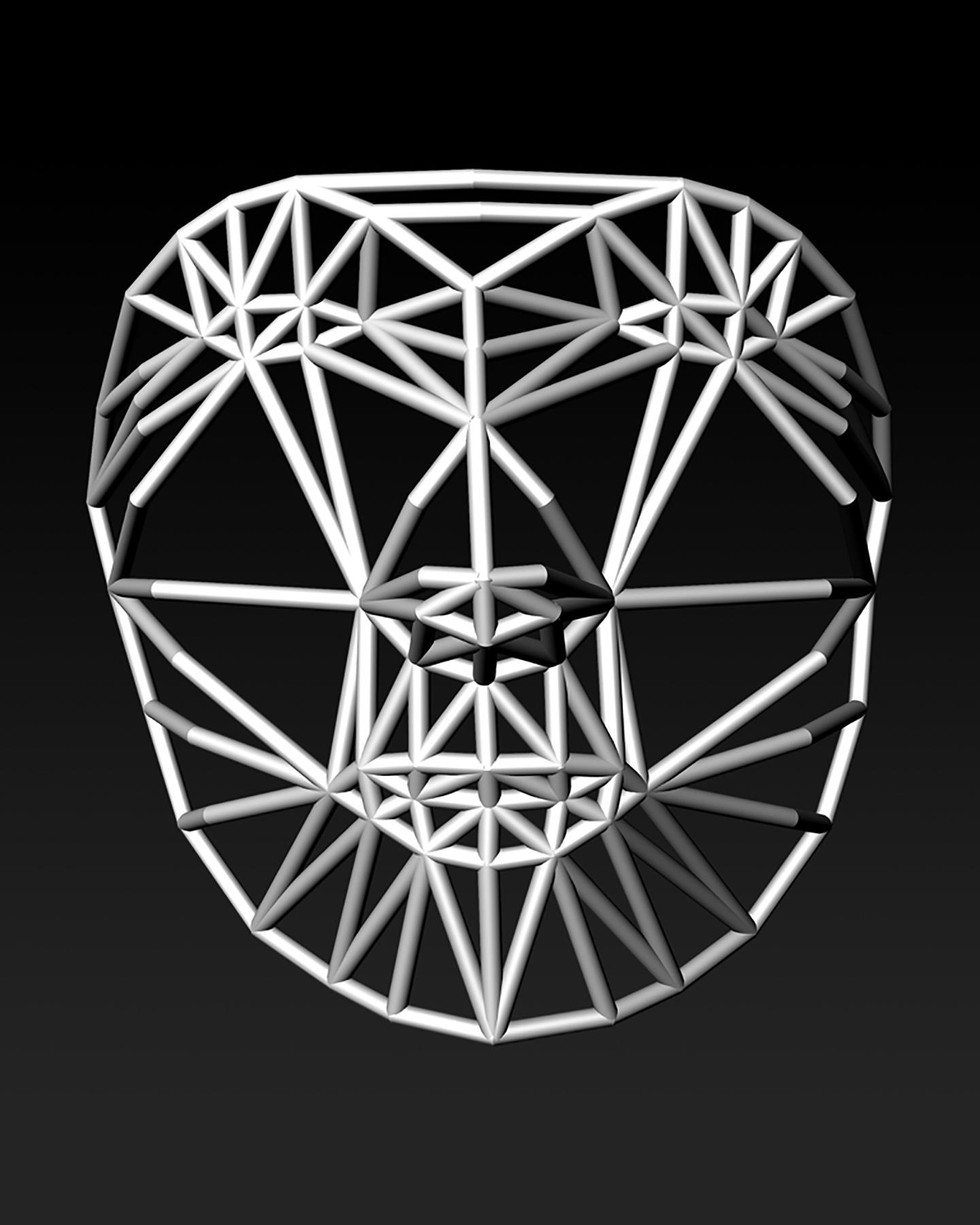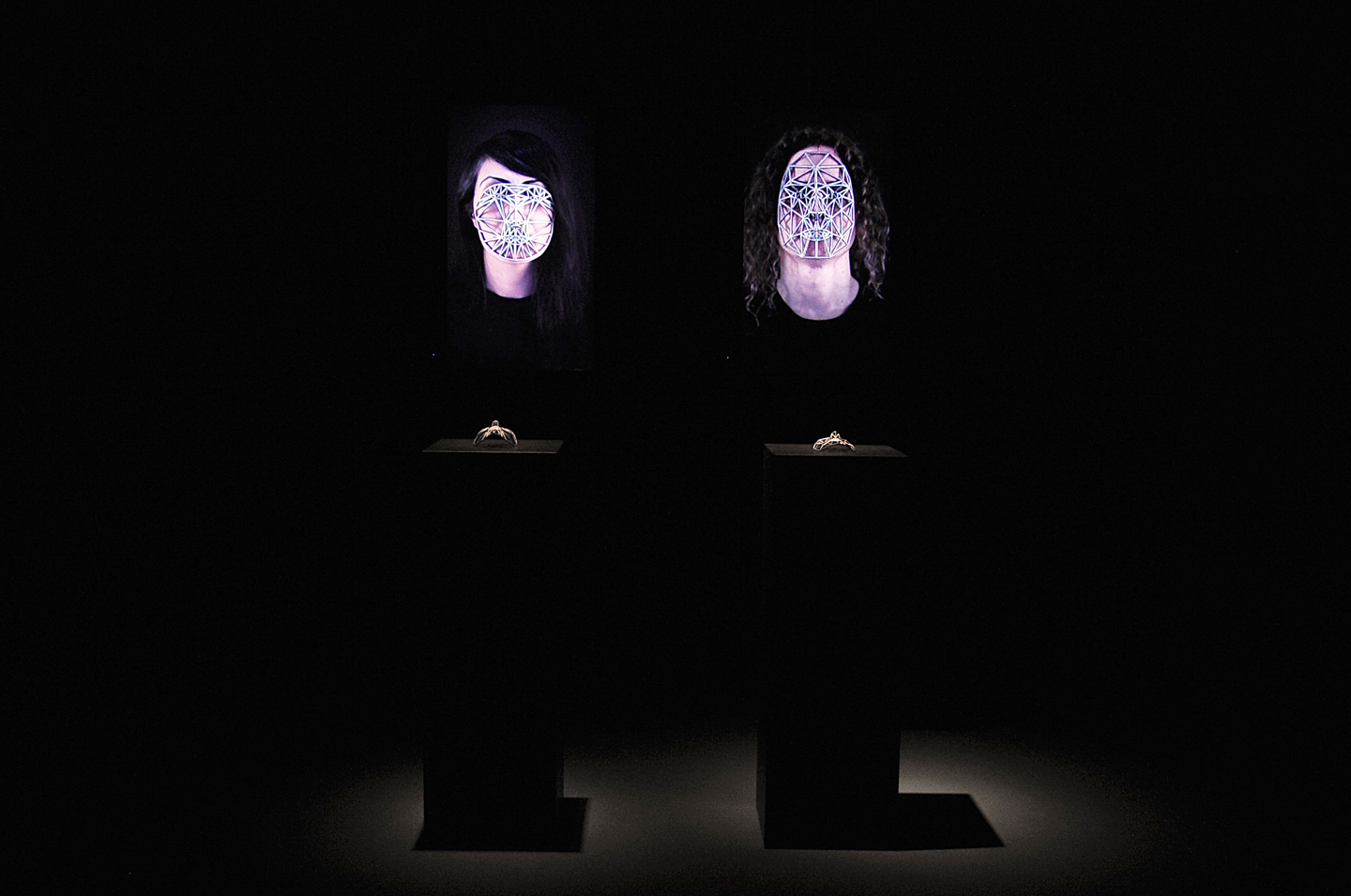 by Allan Gardner
The inspiration for this article came from a conversation I had with someone whose work I like a lot, Sam Hutchinson—a Leeds based artist, skater, punk, and all-round positive member of the community who brings anarchism and far-left politics to contemporary art in an honest and functional way.
Hutchinson's work manifests most often as photographs, made by combining collected materials with images (shooting on average two thousand pictures a month) before returning to the place they were collected from to shoot the work in situ. It ends up as a temporary sculpture captured as a photograph. At the time of our conversation, he was working with bricks collected at a development site on the edge of Leeds city center, somewhere recently dubbed the Finance District. In a city and region that is synonymous with industrial labour, the working class and miner's strikes, this creates a cultural and aesthetic dissonance. Hutchinson removing material from these sites, going back and shooting there whilst the offices are in full operation is an act of micro-protest. It reminds the companies (situated in newly built towers) that the city doesn't belong to them—no matter how many of these black glass eyesores go up. It's subtle resistance through forced co-existing, a refusal to be forced out of the city and a fluid re-occupation of a landscape.
At the midway point in this process, Hutchinson was in his studio pasting re-photographed images taken from the marketing material for the development onto broken breeze blocks collected at the site. When we stood back to look at the sculptures, my first thought was this looks like art. We laughed at the absurdity of that idea, at how we both immediately understood exactly what it meant but were incapable of articulating it. When I spoke to other artists and writers about this, they had experienced the same feeling. If you attend a bunch of shows, make work, or spend time in the art world then, eventually, you establish an internal aesthetic idea of what art looks like (to you). Something looking like art is centered in semiotics, and therein lies the danger. The existence of an established aesthetic language for contemporary art creates barriers to both progression and accessibility. If a set of conceptual, ideological, social, or aesthetic points come into vogue, or are perceived as shortcuts to success, they can be exploited.
Over the last hundred years, contemporary art's movements have been in fact largely defined by the market, and this has created problems for both galleries and the artists. One reaction to the commodification of artworks and artists has come in the emergence and re-emergence of social practices, as well as more recent attention towards research-based practice. In many ways, these methods of working have created a more accessible and democratized art world but they come with their own set of pitfalls. If public money is used to produce artworks or exhibitions, how do we, societally, define which art does and doesn't deserve public funding?
In the United Kingdom, the assumption among artists and institutions applying for said funding is that the work, event, or space being funded must have a direct social application. This can come in the form of workshops, community engagement etc., as well as in platform for artists who may otherwise be less able to access opportunities. This same ideology is applied in art schools, with students encouraged to think directly about the social application of their artwork—what it addresses, exposes, or resists. This aim, commendable as it is, can create a culture in which academic rigor and research supplant the communicability of an artwork. The purpose of a research-based practice should be to make complex things simple, to make it easier for a viewer to understand ideas that may otherwise be inaccessible. Contemporary university structure (and the public funding bodies which mirror it) can often veer more into simply replicating information taken from elsewhere, ultimately begging the question as to whether the production of an artwork was needed at all.
The American London-based artist (and lecturer in the Department of Visual Cultures at Goldsmiths, London) Zach Blas is a practitioner whose work could exemplify this intersection of art practice. I emphasize "practitioner" here in favor of "artist" because I'm not sure where the lines blur, whether the production of art is a necessary part of this practice, or whether it would be equally viable with that step removed entirely. Work like the kind produced by Blas is symptomatic of a bloated education system, one that he's both a product and proprietor of. Having studied at Boston University; at The School of The Art Institute Chicago; at the University of the Arts California, and Duke University, as well as an assistant professorship at SUNY, Buffalo, and fellowships with the UK Arts and Humanities Research Council and Techné Institute Faculty Fellowship at Buffalo, Blas has a strong academic pedigree. Clearly highly qualified, my issues with his work have very little to do with research, instead with the way that research is repackaged and distributed as art.
Blas'work Face Cages (2013-16) is an example of academic intervention in art as equally likely to muddy the viewer's experience and understanding of an idea as it is to clarify it. In this work, the artist uses biometric facial scans to produce 3D printed metal masks which were then worn by four artists for the video presentation of the work. Having had the opportunity to spend a day with Blas last year—discussing his works in detail—it was the metaphor of biometric data as a cage in this piece that confused the context, as opposed to clarifying it. Emphasizing biometric scanning as it relates to identity, he creates a situation in which biometric data as a system of control is reduced to a clumsy allegory. Mirroring handcuffs, or the bars of a cell, Blas himself described the wearing of the face cage as painful, scratching into his skin to the point that it bled.
Far from a salient critique underlining the violence of intrusive technology, this speaks more to the fact that these scans are not metal constructs. With the emphasis on those participating in the piece (each of the four artists in the videos are LGBTQ+) reduction to the idea that biometric scans do not represent the whole identity of the individual seems somewhat reductive. The danger of this kind of technology goes far beyond that, it's just not explored here. Discussing the work becomes a stitching together of ideas that point in different directions without providing ground for advancing our understanding of the application of biometric data. Face Cages could be equally effective if made about iPhone fingerprint or facial recognition, an invasive gesture that much of the western world submits to. Equally, it could have been an effective work if made about the one dimensionality of bureaucratic forms which refuse to engage with contemporary ideologies around identity. These comparisons and applications are not addressed in Blas'work instead stressing the technology's inability to complete a task it was not designed to do. It can't help but feel like the overt academicization of this work, as well as its surface level critique of the technology in question, is as much symptomatic of a desire for access to grants and funding opportunities based on the perceived positive intentions of the project as it is for the production of an artwork.
Something also worth noting is the inclusion of Californian artist (and member of Electronic Disturbance Theatre 2.0/B.A.N.G. LAB) micha cárdenas. Contemporary of Blas, cárdenas'work with projects like the Transborder Immigrant Tool (an app designed to provide fully accessible information for real time desert crossing, emphasizing undocumented migrants attempting to cross borders and helping to allow safe passage) which was ultimately unable to be used for its intended purpose due to the Mexican cartels control of the southern U.S. border crossings. The project produced something useful, as well as highlighting increased problems invisible to U.S. citizens and dangers faced by refugees and undocumented workers generally ignored by the mainstream media. This work produced at the intersection of art, academia, and activism places value and balance on functionality, something perhaps missing from the more polished production of Blas.
Rather than attempting to function as gallery-ready artworks, Transborder Immigrant Tool (2009) exemplifies the point at which research, application and artworks intersect. The aspect of this tool most directly related to art came in the form of poems loaded into the app, designed to provide comfort to the user on their crossing. In my opinion, this work exists in a similar sphere to Face Cages but does so with greater intentions of creating something with a direct social application.
The production of works that (in my opinion) aestheticize social application in place of real-world functionality could be traced to academic institutions, in particular the evolution of the idea that an MA or MFA is all but essential for emerging artists. Marking criteria for these courses often accentuates both academic rigor in the research aspect of art practice as well as that the student consider the social function of the work they produce, potentially encouraging artists developing within academic institutions to fabricate this aspect of their practice in order to better meet institutional criteria. At London's Royal College of Art inflated fees exceed SLC funding, particularly for international students. Consistent complaints are made about overcrowding and lack of space from students, coupled with ongoing UCU strikes for unfair contracts, working conditions and pay gaps for staff.  Recent UCU campaign materials place that figure as currently around £303k. For an institution to encourage students to engage in a socially aware practice is undeniably positive but when ethical mismanagement is ingrained at an institutional level, it serves to undermine this aim. It prepares students for a career maintained through speaking out of both sides of their mouths, espousing progressive ideologies without accountability for their implementation.
It's necessary that we bare this in mind when thinking about homogenization in contemporary art, particularly when discussing publicly funded contemporary art. The academic systems are in place as a mirror to the public funding bids, encouraging artists to produce work with limited facilities and capital, whilst forcing them to position it in a specific academic or social context in the hope of recouping some of that loss. At art school, we learn to pay out of pocket with no guarantee or even likelihood of remuneration—not only this, but to do so in a way that can often alter the way that artists work. If your studio is a desk, this can be a welcome limitation and breed creativity. If everyone's studio is a desk, we reach homogeny.
A solution to this is refusal by artists to fit into the boxes required by academic institutions and by public institutions. Artists should exercise agency, we should make the things we want to see, and reflect ourselves through them. Critics should platform exhibitions that do more than simply re-enforce established social moralities or market trends, bringing a desire to see artists emphasizing their own experiences and perceptions of our shared world with a view to shared consensus and better understanding. Inherent in this is the rejection of the ideas that an artwork is good just because it says something positive or supports an idea, as well as rejecting the notion that an artwork is valuable simply because it is expensive. Ultimately, it's a rejection of box-checking as art criticism and interpretation.
Returning to the beginning of this article and Sam Hutchinson's work as an inspiration, this is proof of the ability to produce slick, professional, gallery ready work with a social conscience that still managed to provoke something in the viewer. This doesn't just mirror the peril and precariousness of late-stage capitalism, it begins to dismantle it. It speaks to using our environment and taking ownership in a way that feels natural to us, to disregarding existing power structures, and appropriating them for our own needs. It speaks to an organic hope for something new, for an alternative landscape for critically engaged art that allows the viewer to use their brains instead of assuming that they need to be lead by the hand. We need to make arts funding functional for the production of art, not just for repeating agreed social truths within an echo chamber. When writing about art in the capitalist landscape, it'd be impossible to end without some words of advice from Mark Fisher:
"If you want to engage in a twenty-year long research project funded by the state, you will have to kill someone."1
1. See: https://www.gonzocircus.com/exclusive-essay-time-wars-towards-an-alternative-for-the-neo-capitalist-era/