REVIEWS
Loretta Fahrenholz "Two A.M." at Galerie Buchholz, Berlin
Close
1
2
3
4
5
6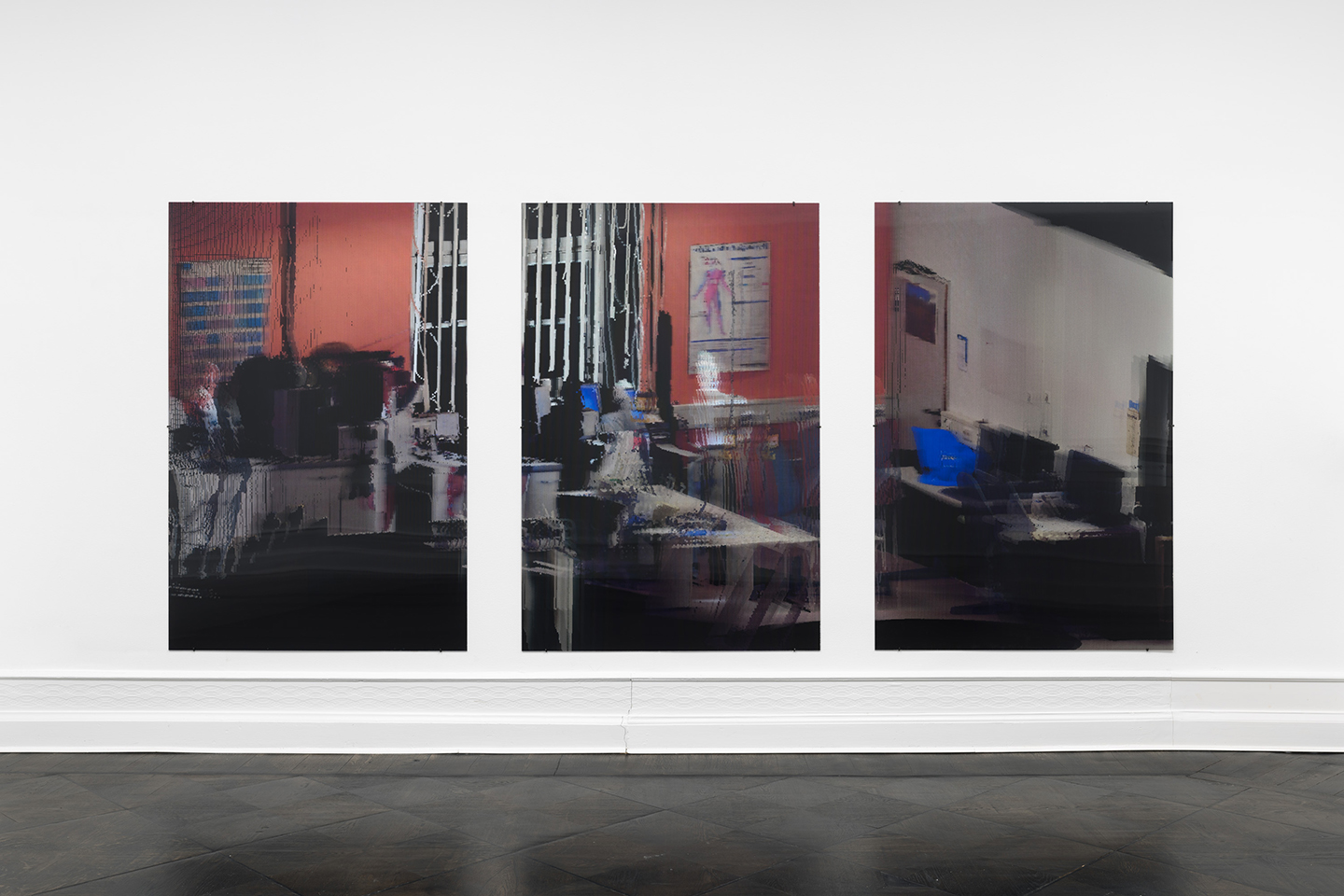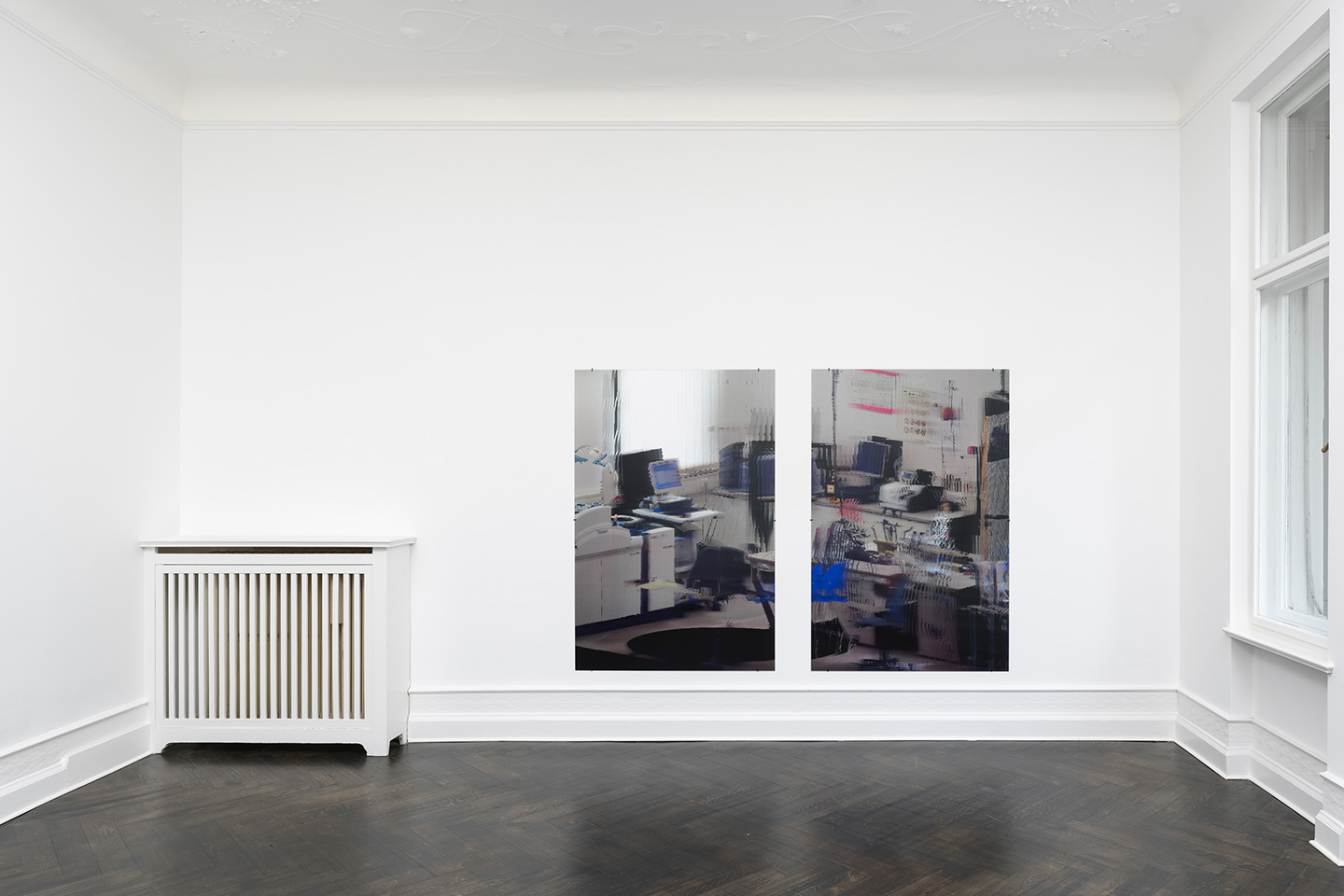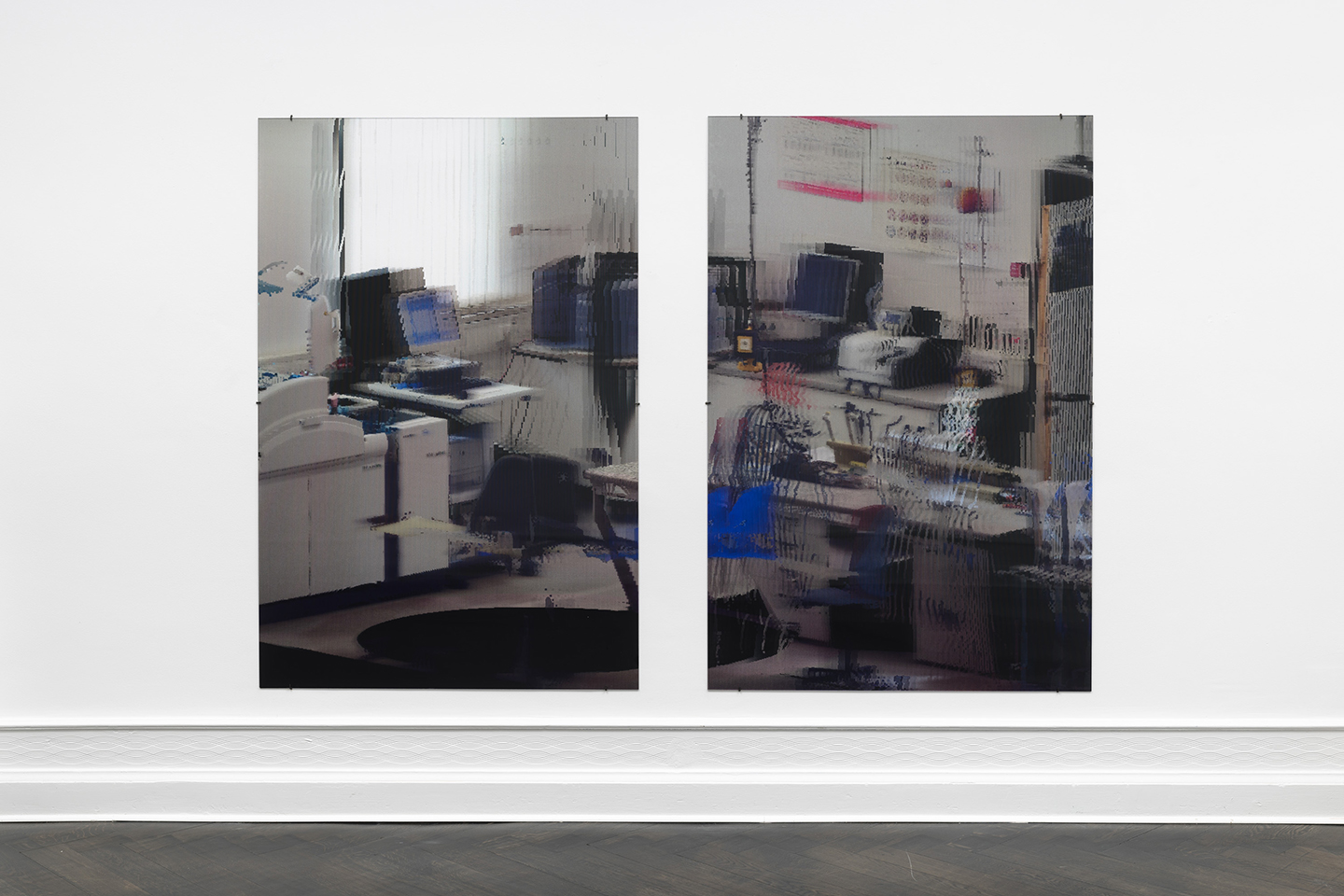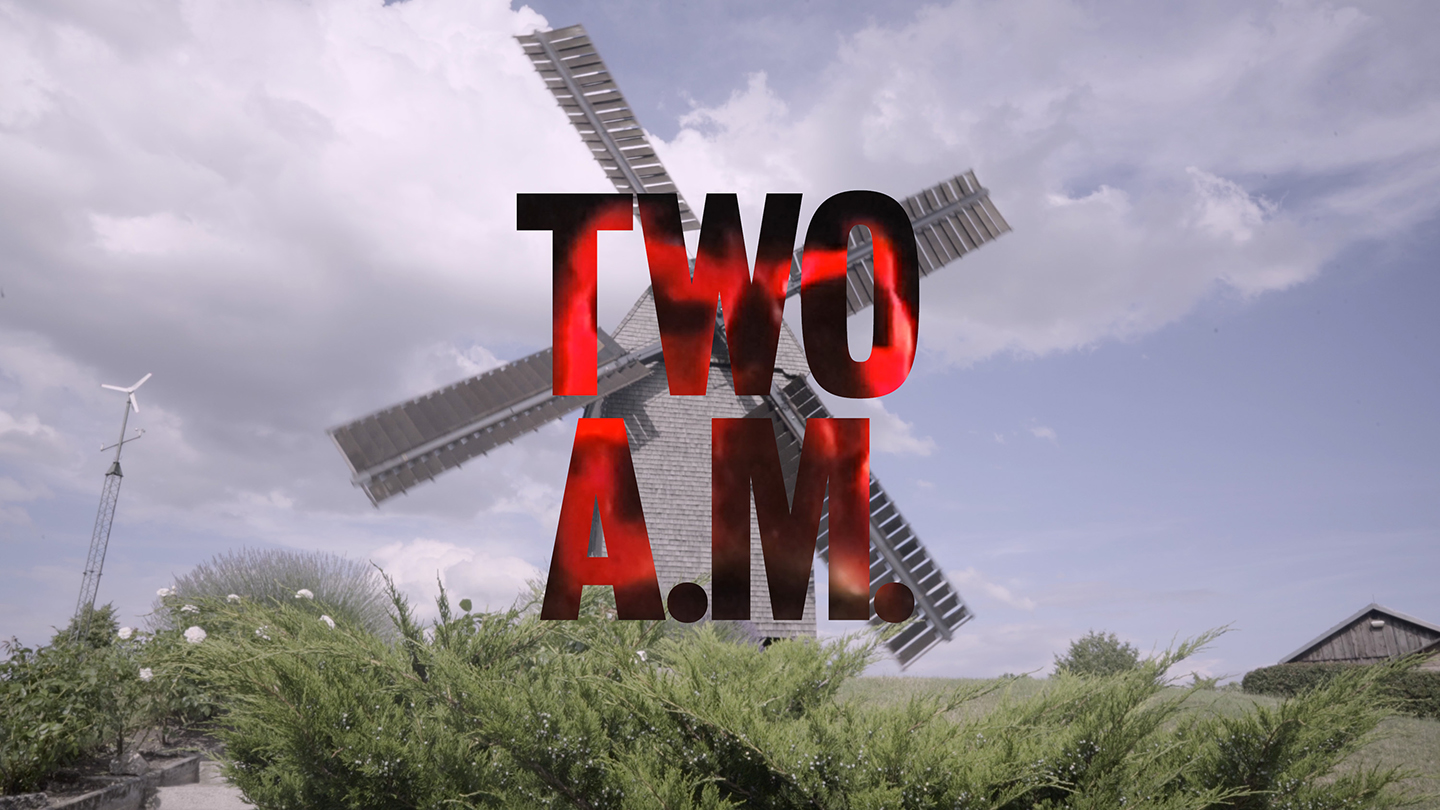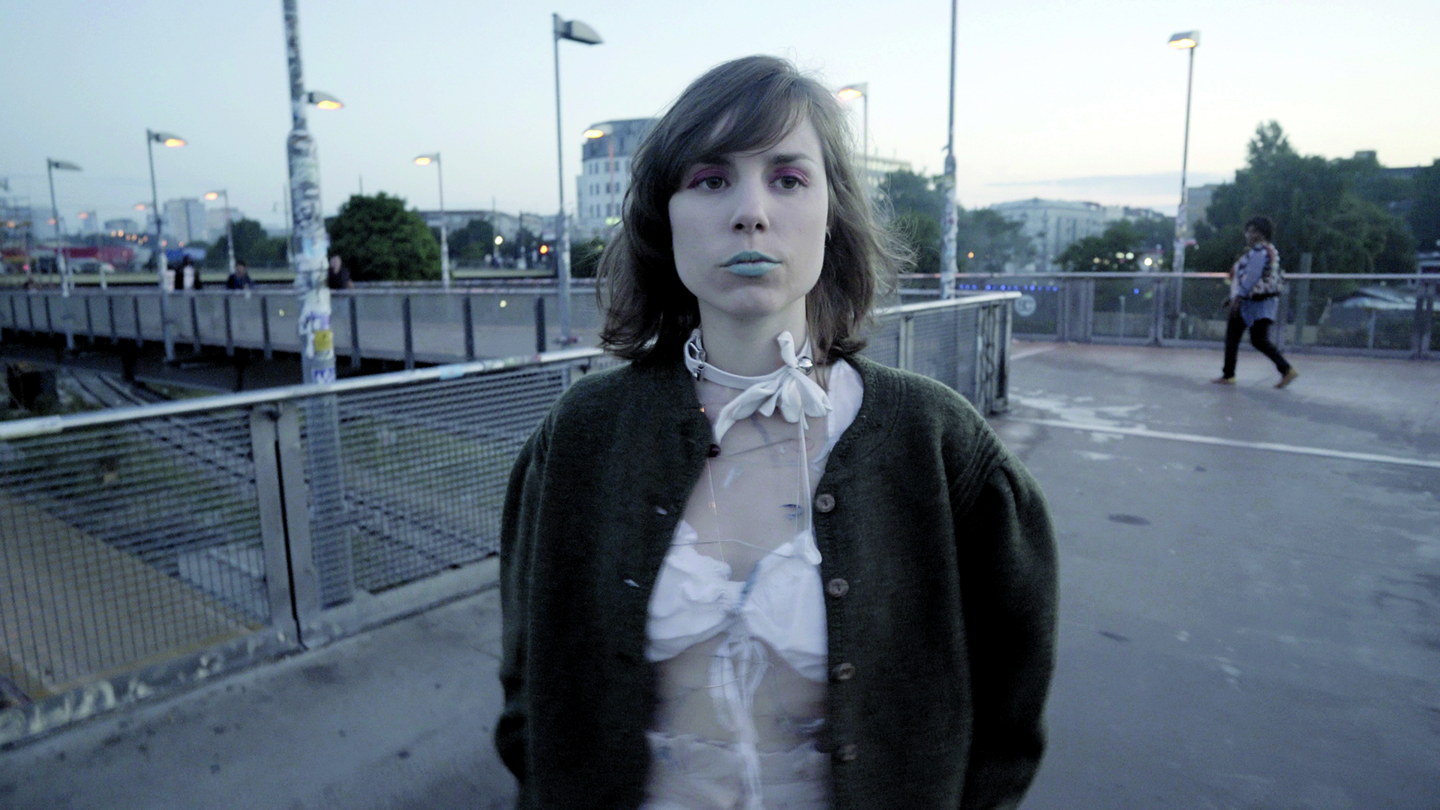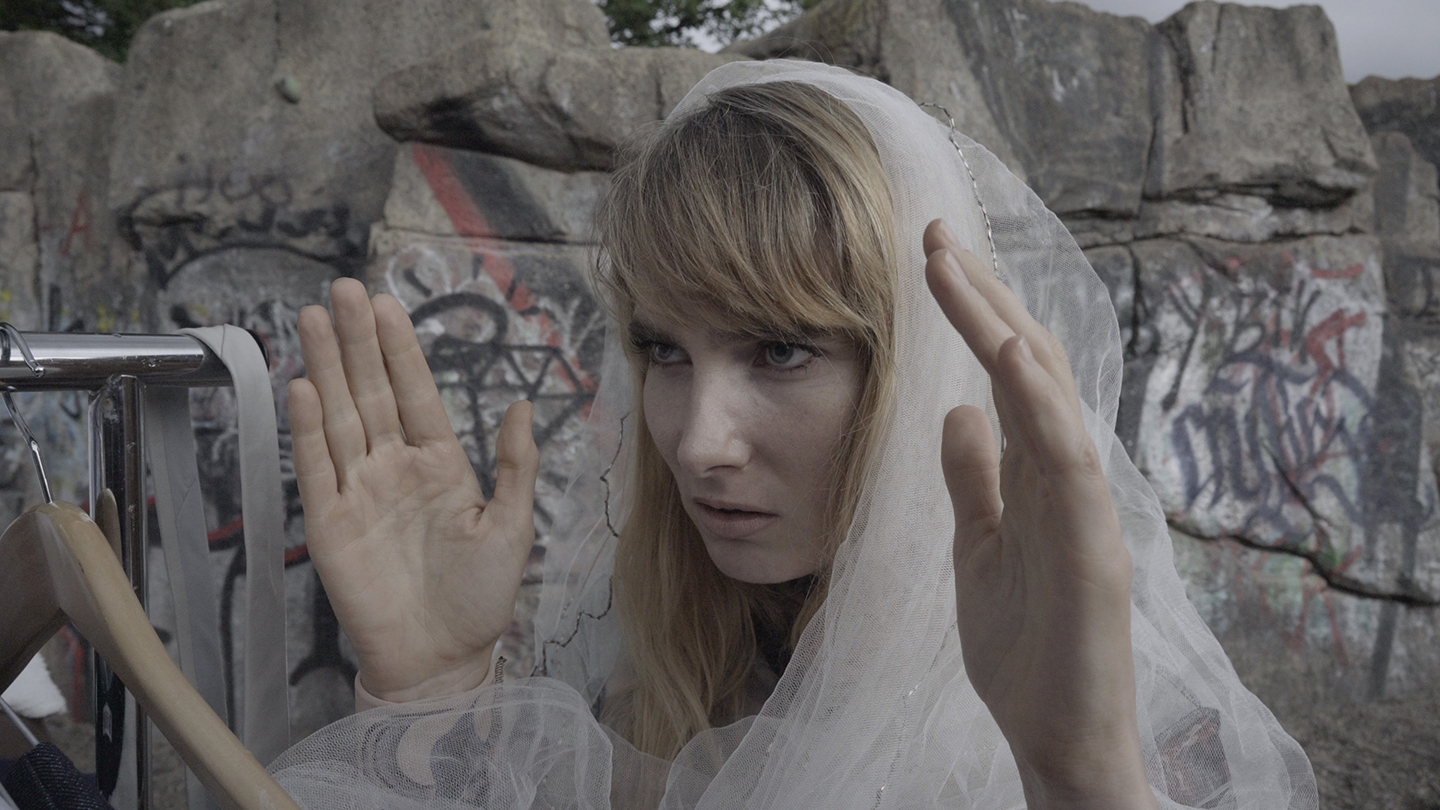 by Elena Meilicke
In 1919, the young Viennese doctor Victor Tausk, a former student of Sigmund Freud, published a paper titled "On the Origin of the 'Influencing Machine' in Schizophrenia." The paper assembled material on a recurring and widespread type of delusion Tausk found in his schizophrenic patients, namely the fear of being persecuted by an apparatus or a machine designed to influence, control, and manipulate: "The schizophrenic influencing machine is a machine of mystical nature. The patients are able to give only vague hints of its construction. It consists of boxes, cranks, levers, wheels, buttons, wires, batteries, and the like… The machine serves to persecute the patient and is operated by enemies." Tausk himself connected the phantasm of the influencing machine to contemporary image technologies, specifically the cinematograph. The concept of the influencing machine has thus proven influential because it allows us to think about the reciprocal implications of the psyche with media and technology.

A variant of Tausk's influencing machine is at the center of Loretta Fahrenholz's new film Two A.M. (2016), an enigmatic science fiction/paranoia/fantasy mash-up currently on view at Galerie Buchholz in Berlin. It is a series of loosely connected scenes about a cult called the Watchers trying to track down a young woman, Sanna, who has defected from their rural community for a hedonistic life in the big city. "They need to get in other peoples' heads, otherwise their brains just shrivel up," Sanna explains (whose own head, with its long blond bangs and generic beauty, adds a little touch of Laura Palmer from Twin Peaks).

Searching for Sanna, the Watchers cruise the city, scrutinizing anonymous passersby with cold curiosity. They wear rough cotton dresses and tribal makeup, with thick blotches of bloody red and bright turquoise—in its own unassuming way this film is quite a Gesamtkunstwerk, with costumes, makeup, acting, editing, and especially music and sound design all coming together to give a dreamlike, dystopian quality to this narrative of following and persecution. Dangerously humming drones create a sense of unease and dread that's reminiscent of another of Fahrenholz's films, the strange and postapocalyptic Ditch Plains (2013). A series of point-of-view shots, their poor, grainy quality and glaring colors contrasting with the rest of the film, align the Watchers' vision with the inhuman and the machinic—maybe a stand-in for all those very real influencing machines that have long since become a feature of everyday life, heralding an age of massive, constant, and automated surveillance.
The influencing machine, Tausk continues, "produces, as well as removes, thoughts and feelings by means of waves or rays or mysterious forces… In such cases, the machine is often called a 'suggestion-apparatus.'" It is such subtle forms of control and influence taking place in the realm of social interactions, feelings, and relationships that Two A.M. is most interested in. Sanna has fled the grip of the mystical Watchers, but she finds herself in a tight-knit, gossipy group that exerts its own pressures, a group made up of men and women perpetually under the influence—of drugs, desires, jealousies. Hanging out in exquisitely hideous petit-bourgeois interieurs, with crocheted tablecloths, crystal glassware, and flowery sofas in ghastly muted colors (pale brown, off white, light purple), these hipster socialites are constantly chasing for new connections, infatuations, and intensities, yet at the same time all their actions and words are suffused by numbness and phlegm. There is no interiority or secret to these desirous characters, who are portrayed in a deliberately flat manner by a cast of mostly nonprofessional actors. Even their longing seems hollow and prefabricated. Two A.M. could thus be read as an acute and prescient exploration of the effects of ubiquitous surveillance and social control on the production of subjectivity. Yet the stunning fact remains that the film is actually based on a 1937 novel, After Midnight by the German writer Irmgard Keun. Famous for their vivid depictions of daring yet naive Weimar flapper girls, Keun's books were denounced by the Nazis as "asphalt" literature, and she fled the country in 1936. Fahrenholz's adaption of After Midnight cuts all overt references to the 1930s and Nazism, but retains the dense and dreamlike atmosphere of Keun's account of social fears and ambitions in a climate of denunciation and hysteria. By transposing Keun's narrative into science fiction, however vague and undefined, Two A.M. creates an intriguing overlap of temporalities (as well as, by the way, an overlap of spaces: Keun's 1930s Cologne is replaced with the dated retro-futurism of East Berlin's Marzahn district, pointing to yet another Germany, another layer of history, another system of repression). Two A.M. produces a series of spatial and temporal confusions, a state of anachronicity, in which the past is never really over and what's to come is already here. Experiencing such complexities might just be what's needed right now—with all those influencing machines, old and new, out there.
.