CONVERSATIONS Mousse 24
Living Symbols of New Epochs: Lorraine O'Grady
Close
1
2
3
4
5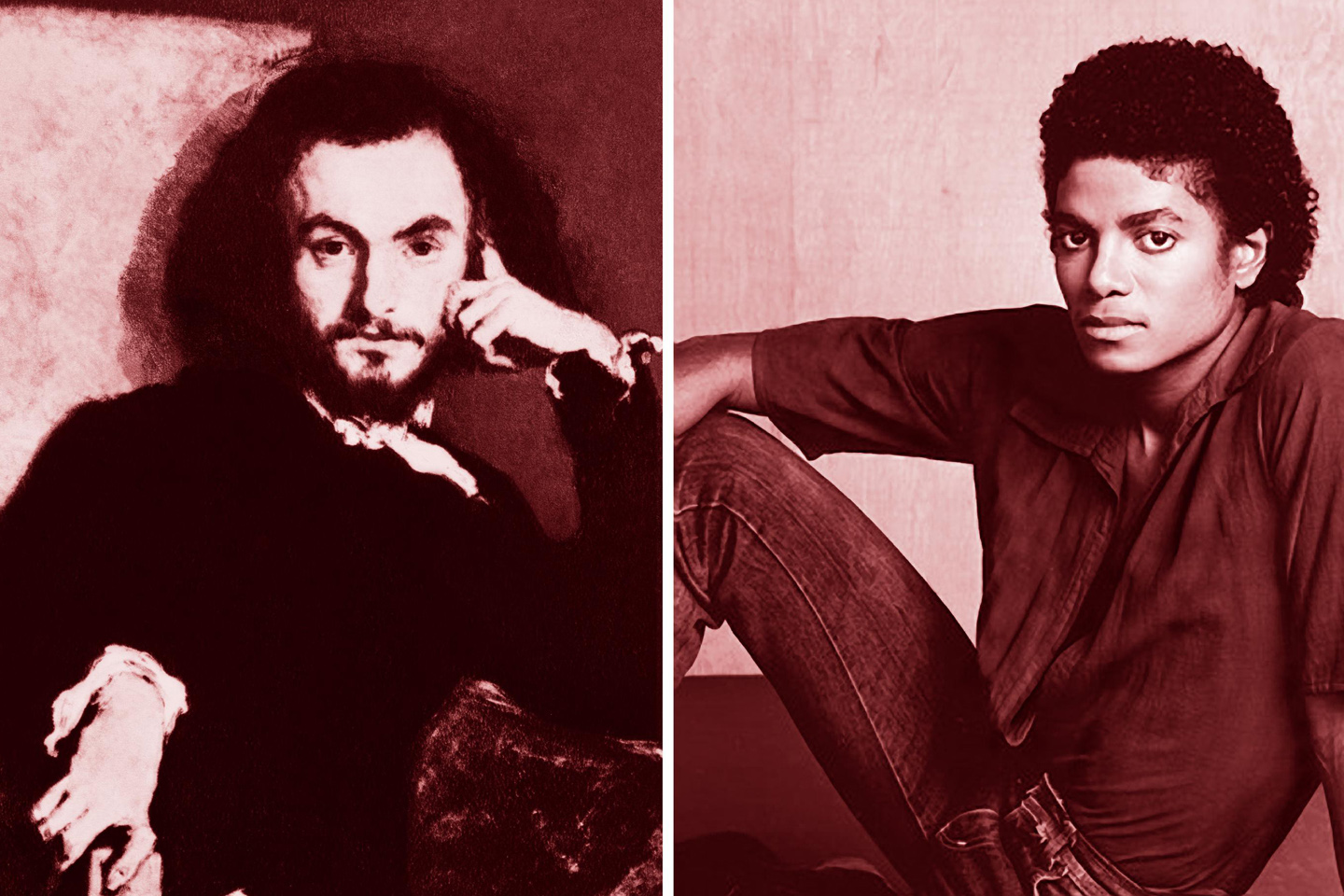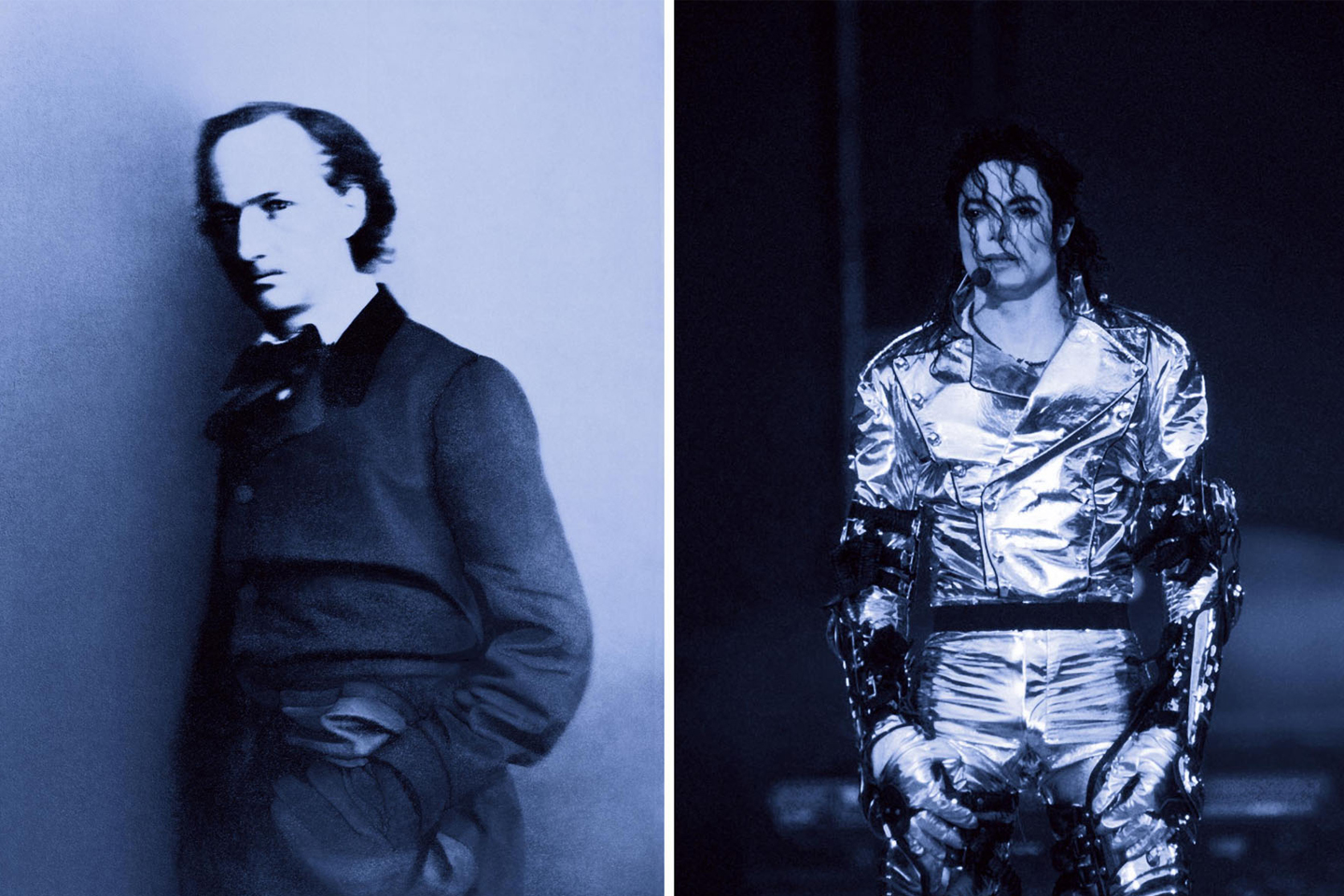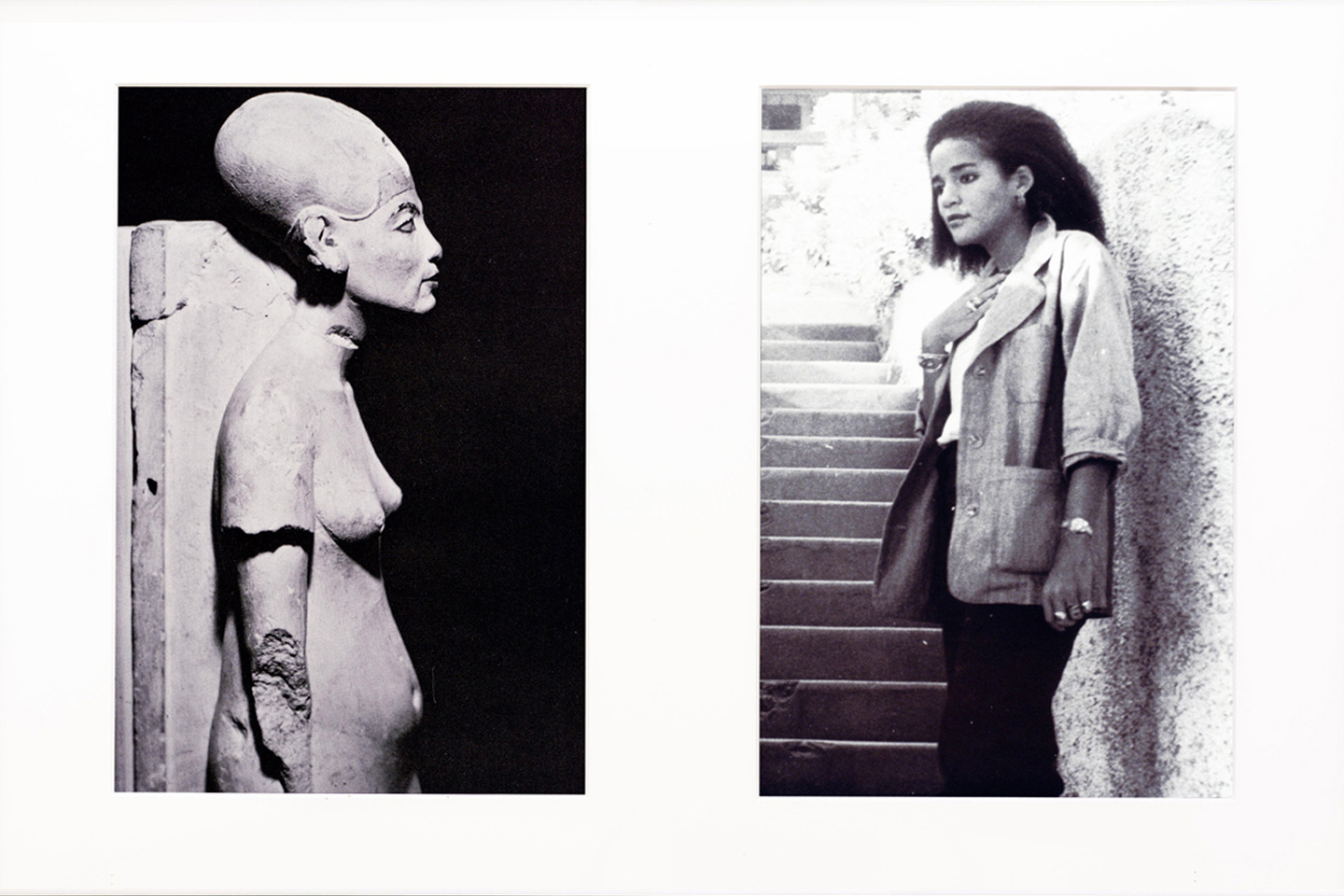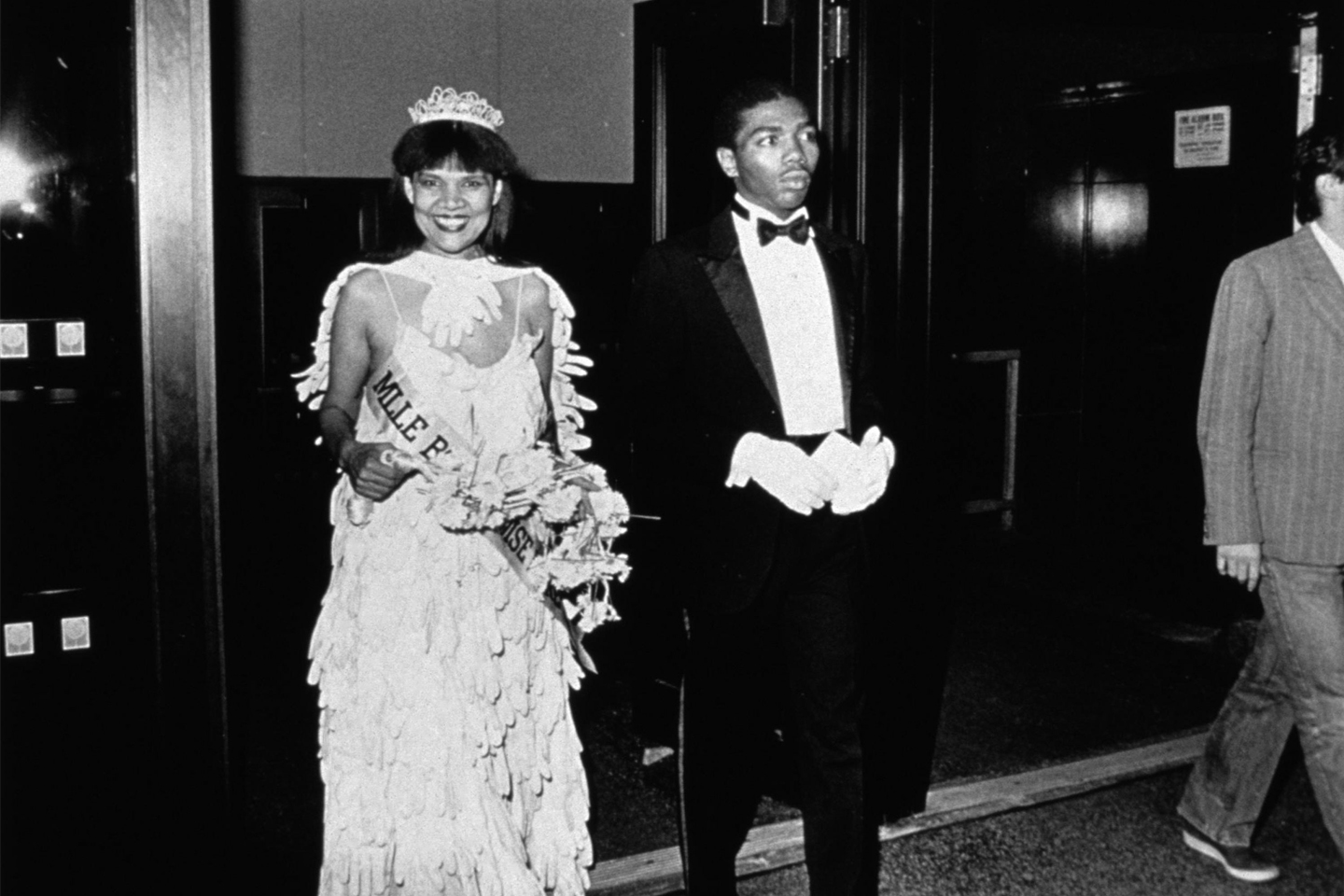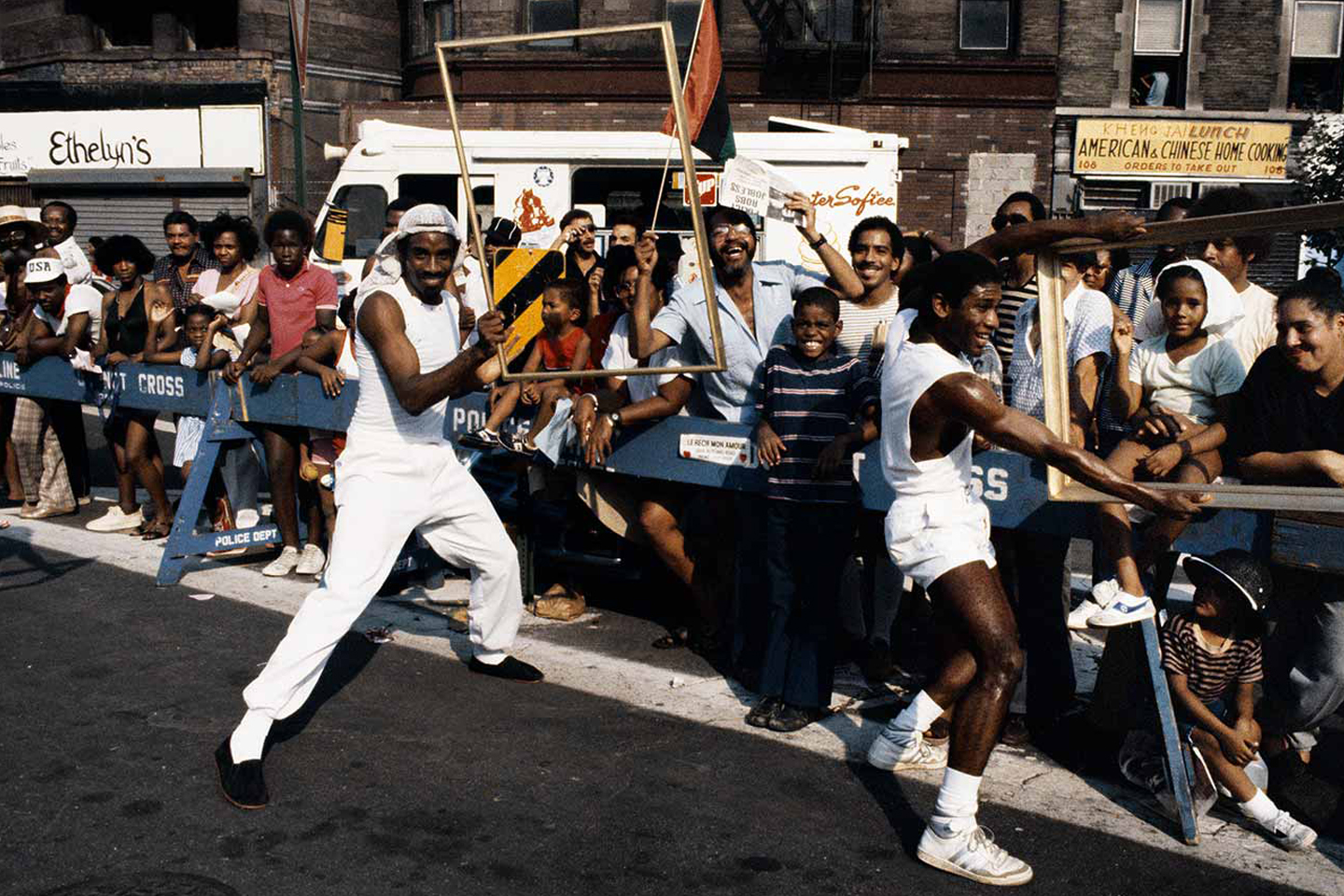 by Cecilia Alemani
Who was the first "modernist"? And the last? What did these two figures bring into the cultural sphere of their respective historical periods? Cecilia Alemani interviews Lorraine O'Grady about the work that offers an answer to these questions. The result is an extraordinary speculation involving Charles Baudelaire, his Haitian lover Jeanne, Michael Jackson, and the artist's mother. Inner lives that mark different eras and that intertwine with the artist's own tumultuous life story, like a mirror reflecting an image through time.

CECILIA ALEMANI: I would like to speak in this interview about your contribution to the 2010 Whitney Biennial, the work The First and the Last of the Modernists (2010). The piece is composed by four photographic diptychs depicting a seemingly unusual couple: Charles Baudelaire and Michael Jackson. The French poet has previously appeared in your work, in particular in Flowers of Evil and Good, a photo installation portraying Baudelaire and his black muse, common-law wife Jeanne Duval. Can you tell me about your fascination for Baudelaire?
LORRAINE O'GRADY: I taught a course for nearly two decades here at SVA in which we read just two books, Baudelaire's Flowers of Evil and Rimbaud's Illuminations. It was crazy. Each year, I never knew which I would prefer, whose book I would teach better. It's a generalization of course, but on balance Charles and Arthur seemed to divide two halves of the human mind, the impressionist and the expressionist, the dada and the surrealist if you will, and I never knew which half of my own mind would dominate when I encountered them. In the end, while I remain more excited, or perhaps I should say intellectually titillated by Arthur's poetry, Charles captured me on the human level. I couldn't explain all the reasons why. He was a less gifted but more complex poet than Rimbaud, but that wasn't it. When I tried to understand my love for him, the answers seemed pointed toward his bravery, the condition of mind needed to embrace the unprecedented cultural change in Europe, to leap from romanticism to modernism, to carry that flag. And also toward the figure of Jeanne.
CA: What does Jeanne and her relationship with Baudelaire represent for you?
LOG: At first I was fixated on their having stayed together for twenty years without either wedding or children, on the diminution of self in maintaining even a dysfunctional relationship so long after sexual obsession has disappeared. But soon I began to see these two aspects of Charles, the relationship with Jeanne and the meeting of modernism's challenges, as somehow connected. So many forces were colliding in Europe when Jeanne and Charles came of age—the chaos of industrialization, sudden shifts of rural populations to the cities, colonies established to shove raw materials into the always open maw of factories, Europe's first real encounter with the "other." Modernism was the aesthetic attempt to understand and control and reflect all of this. In the period of romanticism, it had been so easy to see God in the daffodils, in babbling brooks that ran through the trees. It was still easy even for the artist in cities to view himself as a servant, making art in God's image. But now the city had changed. One had to see God and beauty in homelessness, in the oil slick on a mud puddle, in the noise and greed. And Charles was one of the first who could do this. I suppose you might say that the modernist moment was the first time art had to be made without God, without guideposts. We'd soon see even the alternative to God, rationalist intellect, being discarded as an incomplete tool. When I tried to understand what qualities helped Charles make the leap from romanticism to modernism so fully, as a poet and art critic, even as a dandy and flâneur, I kept coming back to Jeanne. For sure, Charles's own qualities of intellect and psyche drew him to her in the first place. But as a black woman who has had white partners, I was convinced his alliance (not just "encounter") with an "other" had given him views into his own culture he might not otherwise have had. Such relationships always prove more than one bargained for. Charles not only observed what Jeanne experienced day to day, he himself once lost a job because of her. It seemed to me that the insider-outsider position he occupied with her, while not a cause, enabled, perhaps made inevitable the completeness of his transition to modernism. I was fascinated by Jeanne. But the more I looked for her, the more elusive she became. No letters, not even the dozens she must have written in an age without telephones in that spelling Charles ridiculed. His mother seems to have burned them after he died. Her words exist only as paraphrase in his poems, her image remains mostly in his quick sketches on scrap paper. It was discouraging. I wanted to do a piece showing the two as the equals I felt they must have been. I knew her in my bones, but how would Jeanne speak?
CA: Besides your personal admiration for Charles and Jeanne, there seems to be resonances with your own life: you intertwine Jeanne's world with hints to your own mother, Lena.
LOG: It may seem odd, but for me as an artist, theory freed the imagination. In the early 1990s, delving into the texts of the Birmingham school of cultural theory, Stuart Hall and others, proved a blessing. It gave me not just Jeanne, but something I had not anticipated—it gave me Lena, my mother. We tend to forget how little the world has changed until recently, even with the cataclysm of industrialization. We've had more change since World War II than in all the time before. Lena was 80 years younger than Jeanne, but the world they experienced as fair-skinned black women moving from the Caribbean to the metropole, Jeanne to Paris, Lena to Boston, was substantially the same. Cultural theory shed new light on that world and helped me to feel what it was like. When that happened, things were turned on their head. If most definitions of postmodernism, however contested, contain elements of globalization, diasporan movement of peoples, hybridity of cultures, and increasing gender equality, then while Charles was waging his valiant struggle with modernism, Jeanne was already living a post-modern life. She was closer to me and to current generations than she had been to Charles!
CA: What happened in the piece when you intertwined Jeanne and Lena's histories?
LOG: Imagining Jeanne in turn helped me imagine Lena. It's a sad admission to make, but even just secondhand through Charles's poetry, I knew Jeanne better than I knew my own mother. Through his hands, I could guess at her inner life while Lena remained opaque to me. But you know, like the tinted air you remember swirling between those glass beakers in chemistry class, Lena's Jamaican patois let Jeanne speak. They brought each other to life in an odd reciprocity. And in the diptychs in Flowers of Evil and Good, I freely interchanged photographs of my mother and my aunts with Jeanne. It was a shock when I first saw Charles married to Lena that way. But it explained a lot about why Charles and Jeanne had been together so long. I could see that she had led him a merry chase!
CA: Going back to The First and the Last of the Modernists, here Baudelaire appears paired with another icon, Michael Jackson, who died in June 2009. According to the title, the work seems to depict the two fathers of our modern culture, the first one a key figure for western modernism and the latter the king of American pop culture. Are you a fan of Michael?
LOG: When Michael died, I couldn't stop balling like a child, as if a member of my own family were gone. But where had those tears come from? I had been a Prince fan! The piece about Charles and Michael was the culmination of the effort to learn why I'd sobbed so uncontrollably that day.
CA: How did you get involved with his music and his myth?
LOG: Before making my first public art work in 1980 at the age of 45 with the performance Mlle Bourgeoise Noire, I'd had several careers. My undergraduate degree from Wellesley College was in economics and Spanish literature. I'd been among other things an intelligence analyst for the Department of State, a literary and commercial translator, a civil rights activist, a housewife. But nothing ever satisfied me. In the early 1970s, I left Chicago where I'd lived with my second husband and came to New York to be with a lover who'd managed rock bands and was now head of publicity for Columbia Records. I didn't want to be just a pretty rock chick, some guy's "old lady" going to parties and concerts. So I began writing about rock and pop music—the first above-ground review of Bruce Springsteen for The Village Voice, the first article on reggae published in Rolling Stone, a cover story on the Allman Brothers, reviews of the New York Dolls and Sly and the Family Stone. Pretty eclectic. The Jackson 5, fronted by little Michael, had been huge and were beginning to decline. I didn't write about them. They were simply part of the air we breathed. By 1982 when Michael was dominating the world as a solo act with Off the Wall and Thriller and Prince had broken through with Controversy, I'd found a life and career as a visual artist that would never bore me and was just another pop culture consumer. What made us have to choose between them? Between the lineages of James Brown and Parliament Funkadelic? Perhaps it was like Baudelaire vs Rimbaud. Some spaces can only be occupied in alternation.
CA: What did Michael represent for you?
LOG: After he died, in an obsessive search for the source of my own tears, I plunged into the internet for months and emerged stunned. We'd all known that Michael was a talent like no other. But the demonization of his character (and the rock establishment's need to keep the world safe for Bruce and Elvis?) had created a consensus that after Thriller he had lost his way. We'd stopped listening and looking. It was the self-consciousness of his achievements that most surprised me, the control he exercised over everyone and everything around him. Quincy Jones responsible for Thriller? Think again. No album was ever more deliberately crafted or had a more ambitious agenda. Masterpieces tailored for every demographic, with the outcome firmly in mind—to break the ghettoization of black talent in Billboard's "r&b" chart forever. He'd been horrified by the treatment of Off the Wall, for which he'd won just one Grammy, as a "soul" singer. It's hard not to lapse into hyperbole when thinking about Michael. Don Cornelius, the creator of Soul Train, said that when he first saw Michael in a variety show two years before the family signed with Motown, he felt like he was in one of those cartoons where the two-ton safe falls out of the sky and lands on your head. An 8-year-old who could already sing as well as Aretha, dance as well as James Brown, and control an audience with Jackie Wilson's aplomb! And all the evidence on YouTube showed that, in the annals of child prodigies, he was one of the rare ones who could keep developing until the end. I found myself returning to Baudelaire to make sense of him.
CA: What do they have in common, Charles and Michael, in spite of their very different origin? What happens when two different worlds and times clash?
LOG: They were so much alike, Charles and Michael. The similarities I felt in their lives—their indeterminate sexuality, their urgent need to be different from the norm, the drugs, the flamboyant clothes, the makeup, and the father and step-father too young and sexually vital ever to be overcome. Somewhere beyond that lay their similarity as intellectual symbols. I really saw them not as figures of two different modernisms but rather as two ends of a continuum. If modernism was the aesthetic attempt to deal with industrialism, urbanization, the de-naturalization of culture, and the shock of difference, then it was an effort in which all sides shared and were equally affected—from Charles trying to find his way in the stench of the torn-up streets of Baron Haussman's Paris, to Michael with lungs permanently impaired from a childhood in Gary when the steel mills still belched fire. While the old dichotomies between white and black cultures, and between entertainment and fine art, are understandable—it's hard to live on both sides simultaneously—the hierarchies between these imagined oppositions seem not just passé but fundamentally untrue. When I drew a line from Charles's Les Fleurs du Mal, written out of Jeanne's living body, to Picasso's Les Demoiselles, made with abstract African sculptures, and on to Michael's insertion of his own body into black-and-white film clips through the miracles of computer-generated imagery in This Is It, it seemed the triangulation of a circle in which all sides were contained. What's most striking about Charles and Michael as artists is the similarity of their attitudes. The modernist artist who could no longer be the servant of God would always be tempted by a perceived obligation to become God. And no one succumbed to the temptation more than these two. It was there in the relentless perfectionism that limited their output, in the fanatical domination of their craft and its history, in the worship of their instrument. I find it so touching to think of Michael warming up for one to two hours with his vocal coach before going on stage or into the studio. And what could be more quixotic, imitate God more than the desire to unify the whole world through music? The amazing thing is how close he came—the most famous person on the planet, a billion mourners crying at his eulogies. I never found the source of my own tears. The search had exhausted me. I'd kept ricocheting between loving him unreasonably and thinking about him analytically. In the end, King of Pop seems such an inadequate term for him. I couldn't have done The First and the Last if that's all he was. He and Charles had lived out the modernist myth of the suffering artist to the point of cliché, but there was more to both of them than that. The first of the new is always the last of something else. Charles was both the first of the modernists and the last of the romantics. He was bound to forever live in the forest of symbols. And Michael may have been the last of the modernists (no one can ever aspire to greatness that unironically again), but he was also the first of the postmodernists. Will anyone ever be as ideal a symbol of globalization, or so completely the product of commercial forces? In the end, the two, together and in themselves, were perfect conundra of difference and similarity. When I replaced Jeanne and Lena with Michael and put them on the wall, I couldn't decide whether they would be seen more as lovers or as brothers.
Originally published on Mousse 24 (Summer 2010)