REVIEWS
The Love Object at Team Gallery
Close
1
2
3
4
5
6
7
8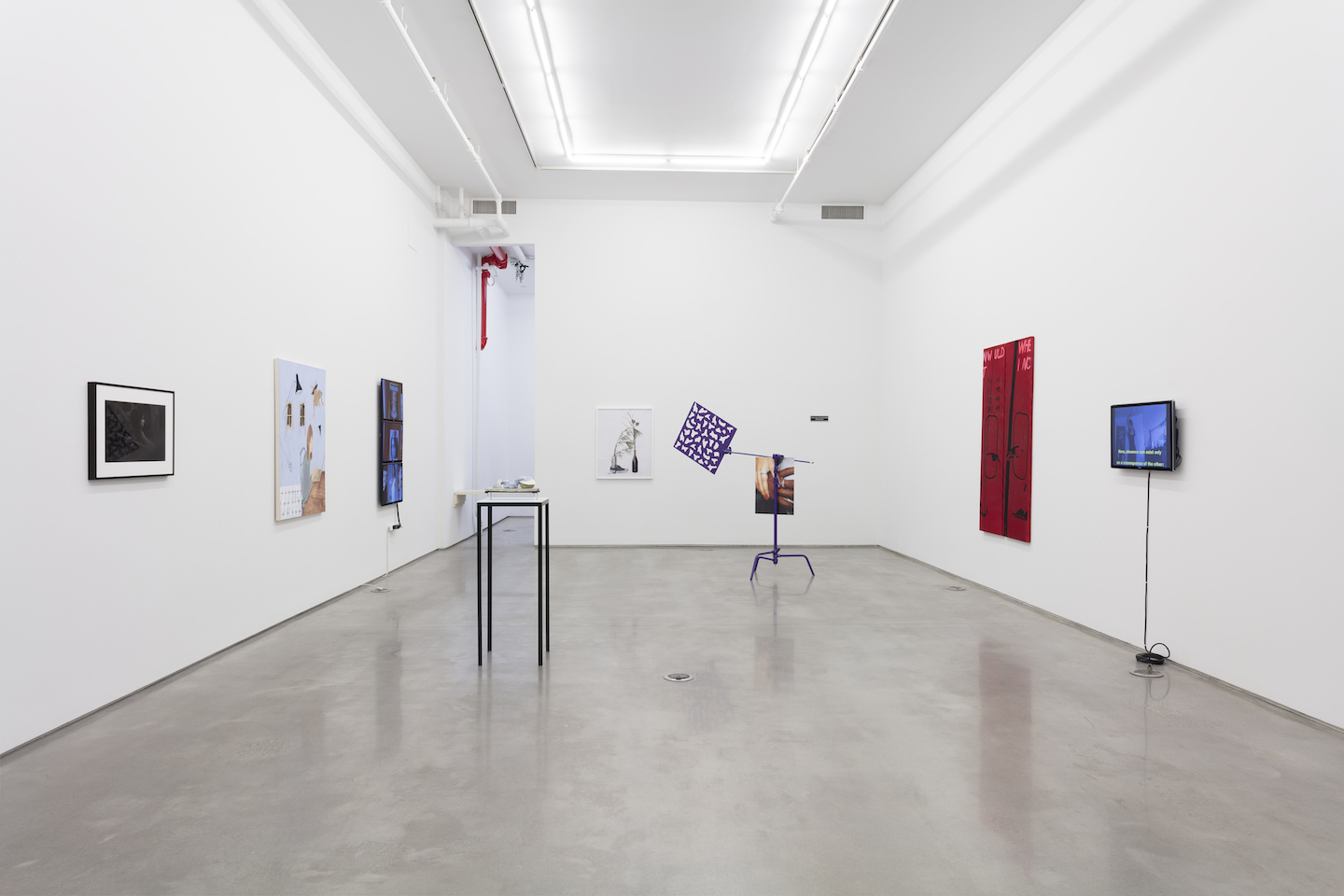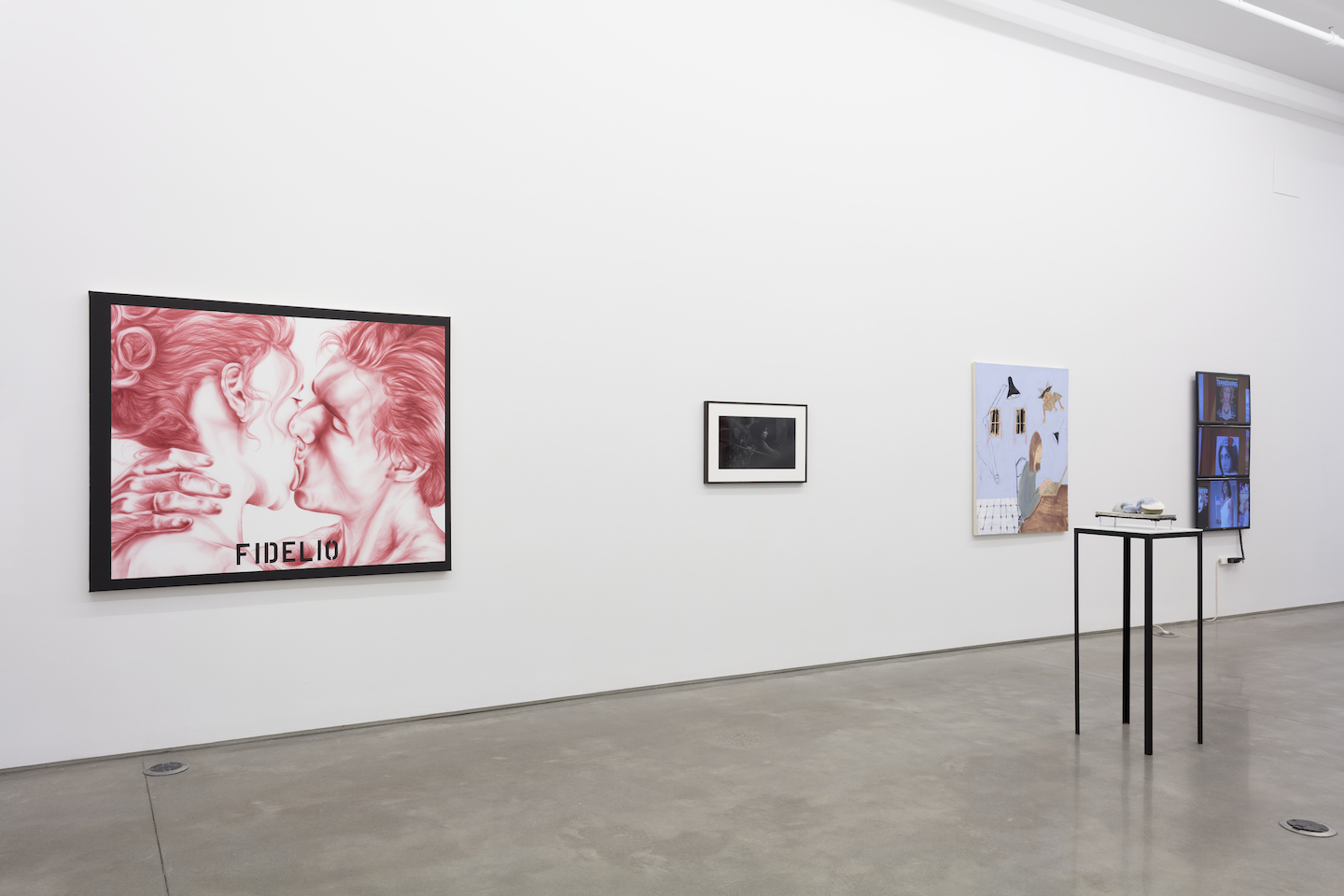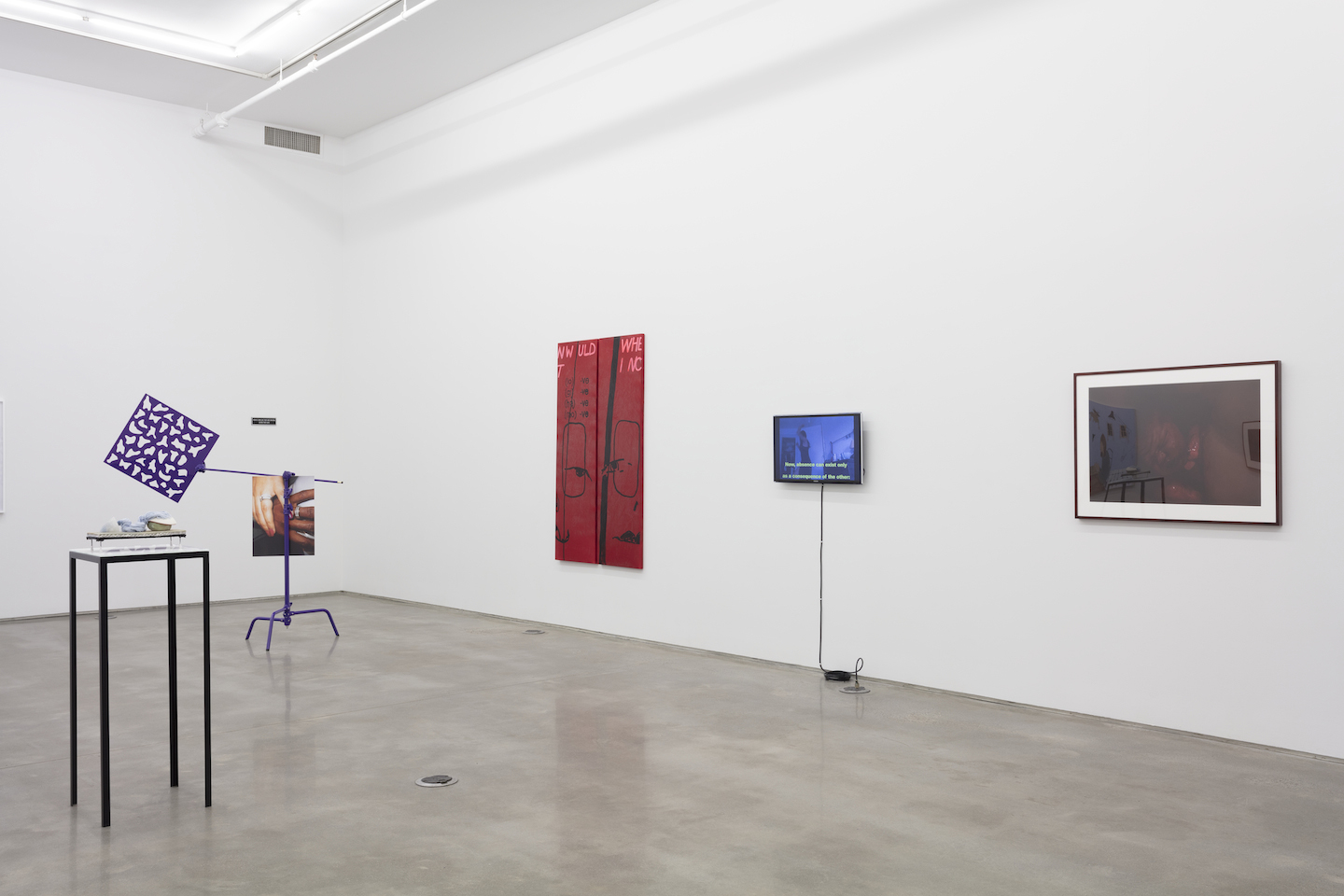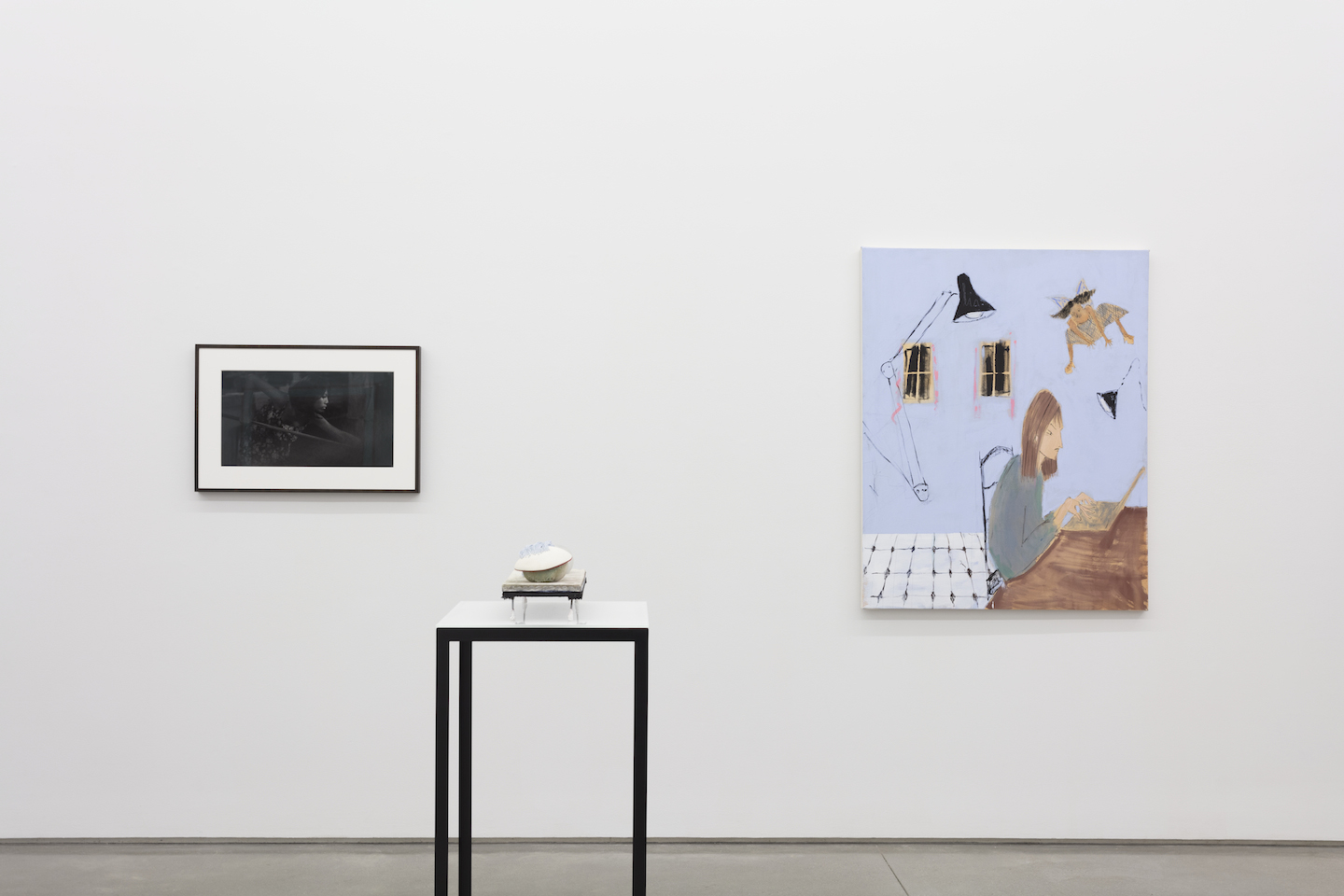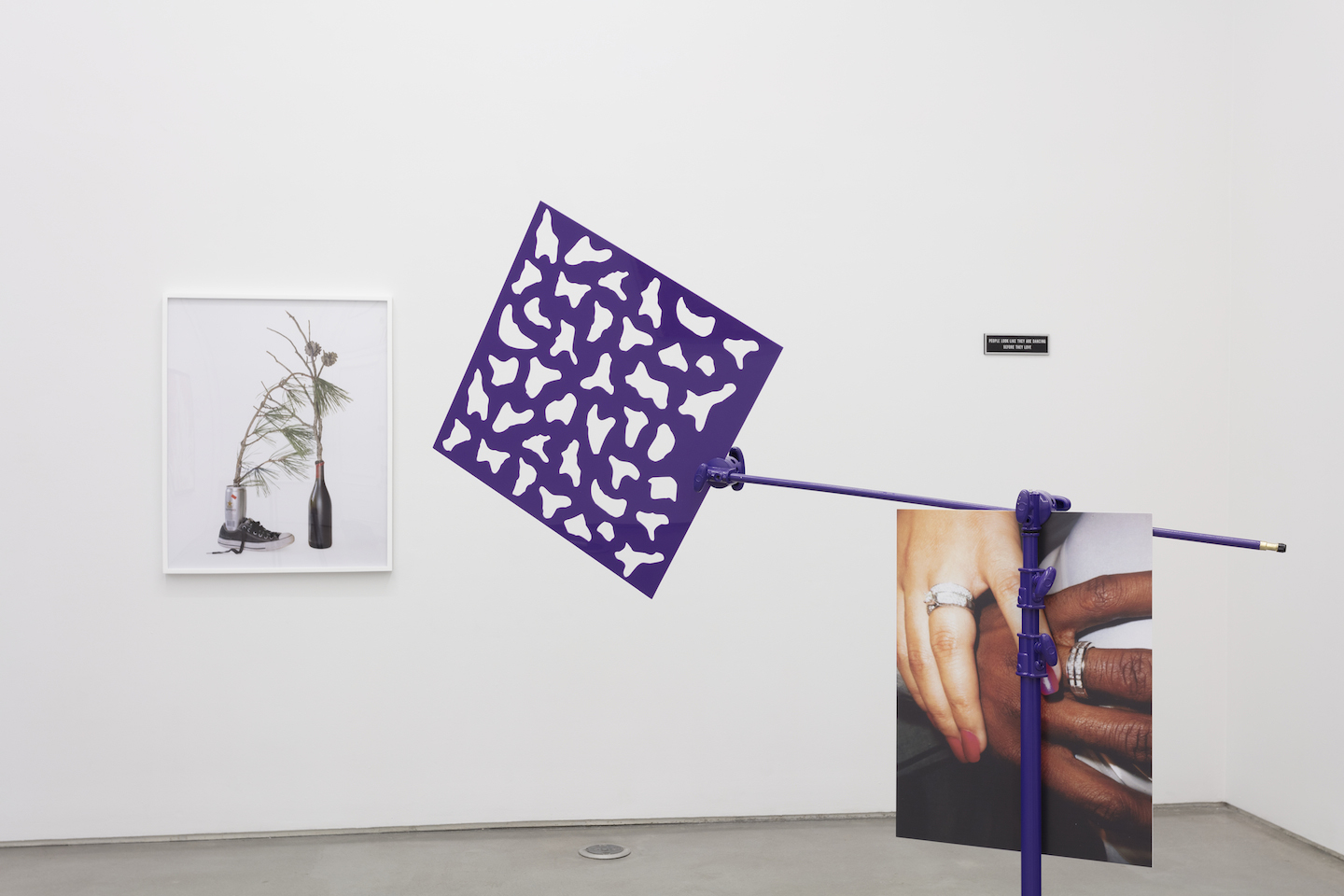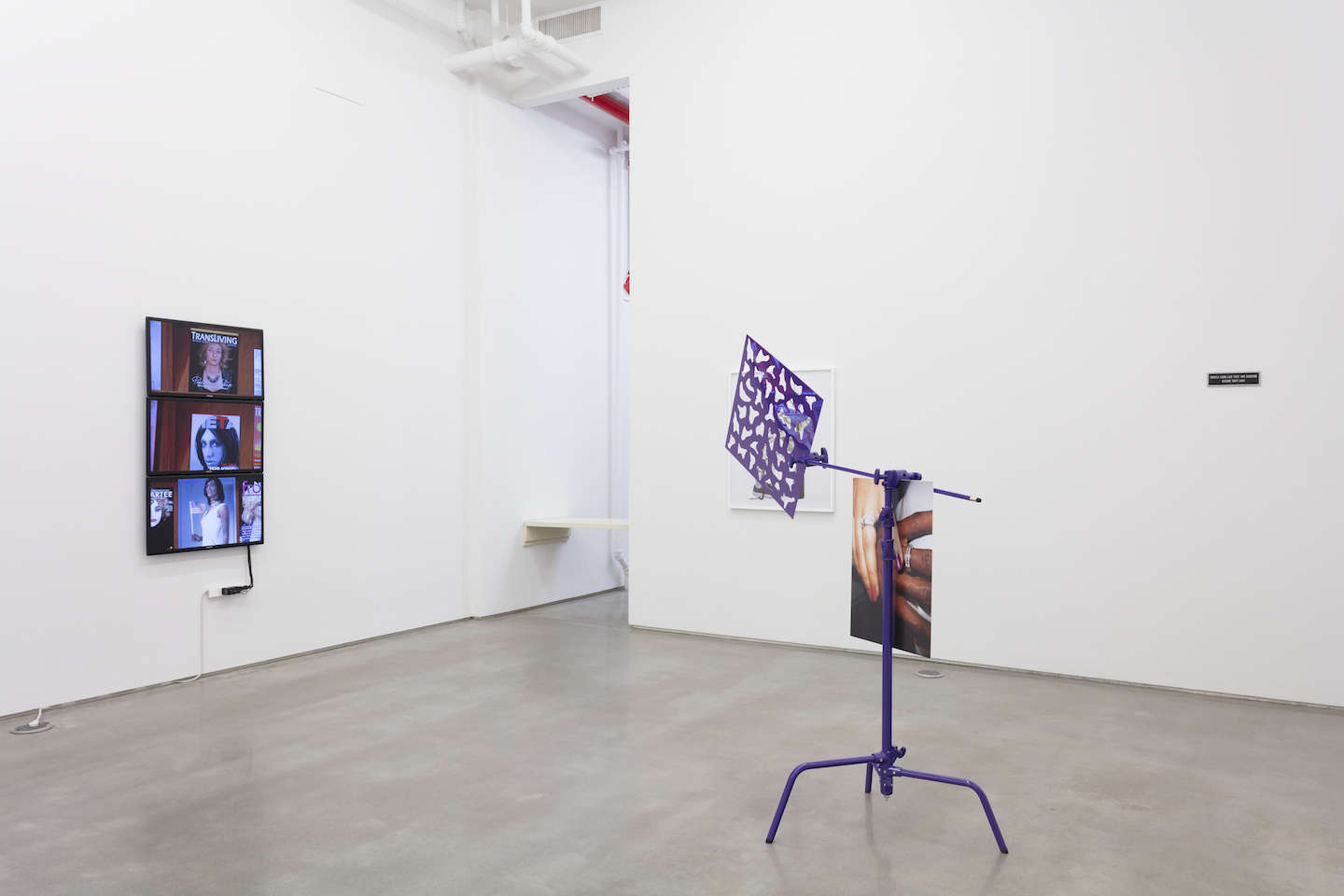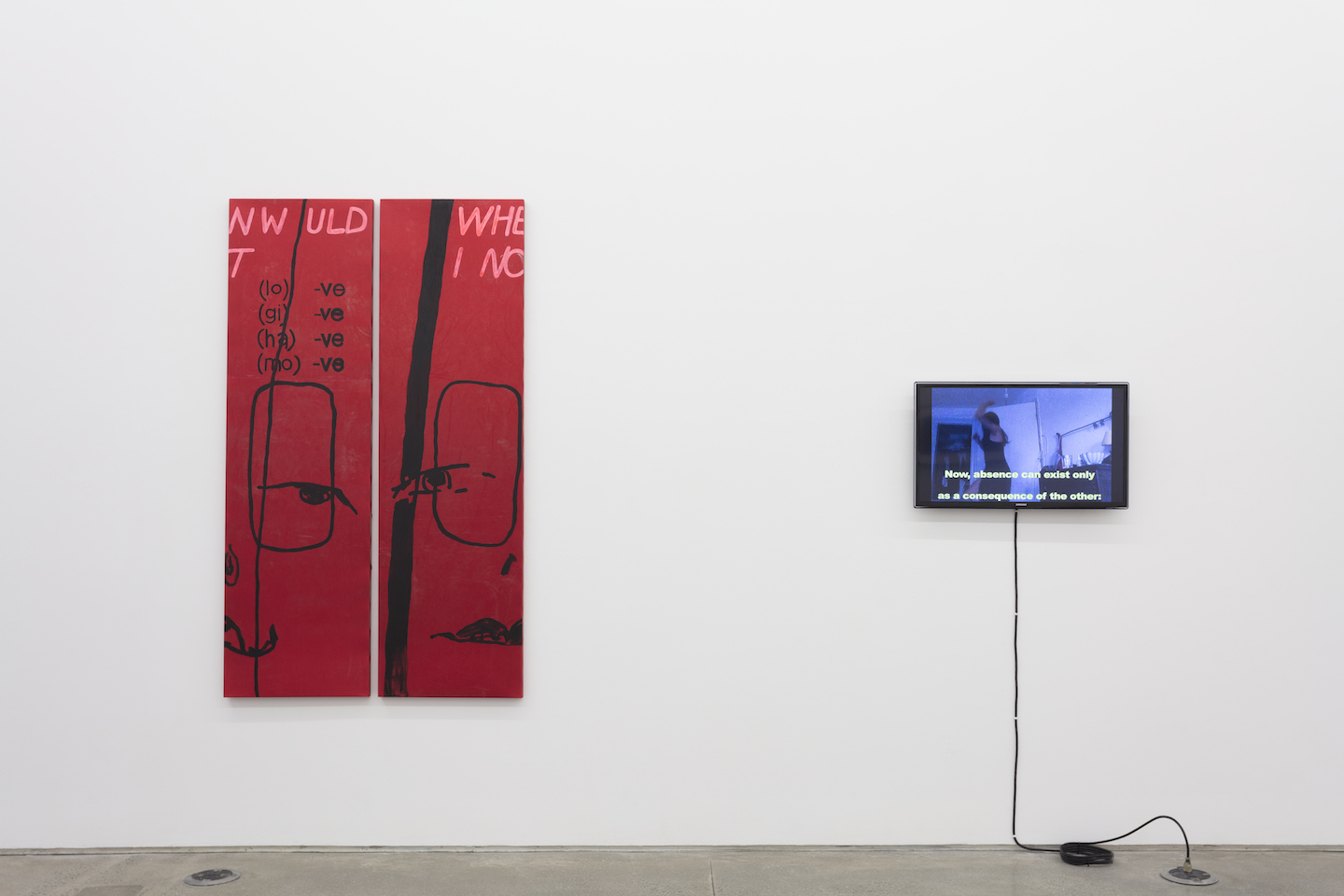 by Emily Watlington
Objectification: to rob of agency, to treat as an object rather than a person; this is how the word is typically used: negatively. The Love Object, curated by Tom Brewer and on view at Team (gallery inc.), instead reveals the object of love—the beloved—to be simultaneously an empowered subject. For even mature love is not above objectification, which need not be considered purely negative. According to Sartre, the ideal of love as total unity with the Other is unattainable; instead, to love is to appropriate the Other's freedom while sustaining its freeness. The object and subject, then, always maintain autonomy, but recognize the object as its own subject. Writes William Ian Miller, "Even love between equals is less a matter of admitting constant equality than of taking turns being up or being down."
In Georgia Wall's Barthes & The Cranberries (2014), the artist self-objectifies, and in so doing, reveals her agency, becoming a subject. Wall's web cam striptease is overlaid with both The Cranberries lyrics and excerpts from Roland Barthes' A Lovers' Discourse: Fragments; the latter text which, alongside Edna Obrien's short story "The Love Object," frames the curatorial premise. John Berger wrote that women, constantly being watched, learn to desire as objects of desire; Wall's confidence and playfulness reveals her self-objectification to be both willful and pleasurable.

To love is to want to be loved. To be loved is to become an object.
"To love is to enjoy seeing, touching, and sensing with all the senses, as closely as possible, a lovable object which loves in return."—Stendhal
Bodily sensing of the Other is explored in The Love Object by Jenny Holzer as dancing; by Martine Syms as holding hands; by Zoe Barcza as kissing; by Heiji Shin as giving birth. Karen Barad describes touching as "an exchange of warmth, a feeling of pressure, of presence, a proximity of otherness that brings the other nearly as close as the self."
Christian Jankowski's video considers new modes of bringing the love object proximate when touch is not an option. In Let's Get Physical/Digital (1997), two lovers separated by working conditions communicate in cyberspace. He saved their transcripts and used them as scripts, later performed by other actors. Tales of love are at once extremely personal and emotional, yet also institutionalized and regulated through media; Lauren Berlant calls them hegemonic fantasies. And so the exchange between lovers is a familiar one. Jankowski's actors and viewers alike empathize with the emotions the lovers express, but the emotions are not their own; as actors, they are simultaneously empathetic and detached.
To what extent do we express love according to social convention as opposed to out of "genuine" feelings? It's been argued, for instance, that monogamy became widespread alongside property ownership, corresponding to anxieties regarding inheritances. Zoe Barcza's Fidelio (2016), drawn from Kubrick's Eyes Wide Shut, addresses the social regulation of personal emotions; in film, desires are typically represented according to normative conventions (or are branded as perverse) and in turn reinforce such conventions as normative. Exaggerating Tom Cruise's features so as to render him monstrous while kissing Nicole Kidman, Barcza highlights power dynamics that plague heterosexual relationships which are the result of social convention. The painting is entirely pink—a color considered amorous. Love's expression and representation are inextricable: do we feel love the way we do because of or in spite of clichéd visual cues, like pink and kissing? Could we legibly express love to others were its expression not mired in clichés? Must clichés be thought to cheapen the experience of love if they are inherent to it?
Fantasy, normative or otherwise, allows us to sustain attachments to our love objects. It maintains a futurity which allows us to endure moments of often unspoken ambivalence, it is the wish to flourish together. Allison Branham's less frightening when motionless (2016) is a ripe a projection surface. It's a non-objective object; it is not simply what it is, but what we hope it to be; it is not just plastic, dyed velvet, cotton thread, wax, glitter, aluminum, nails, cotton, stuffing, and acrylic. Rather, it is art, a metaphor, the producer of an affective experience. When viewing the piece, we are asked, like a lover, to be creative, open, and optimistic; we are asked to project, to imagine.
"The lover is a narcissist with an object," writes Julia Kristeva. Sam Samore's Scenes #2 depicts a khatoey—a transgender Thai woman. The khatoey (the love object) does not return the subject's (the camera's, the artist's) intrigue. We become hyper self-aware when we want our desire to be returned, turning the love object into a metaphor for the subject.
Or perhaps the object of love is not the subject, but love itself. "It is my desire I desire," writes Barthes, "and the loved being is no more than a tool."