EXHIBITIONS
Luca Bertolo "Everybody is always right" at Arcade, London
Close
1
2
3
4
5
6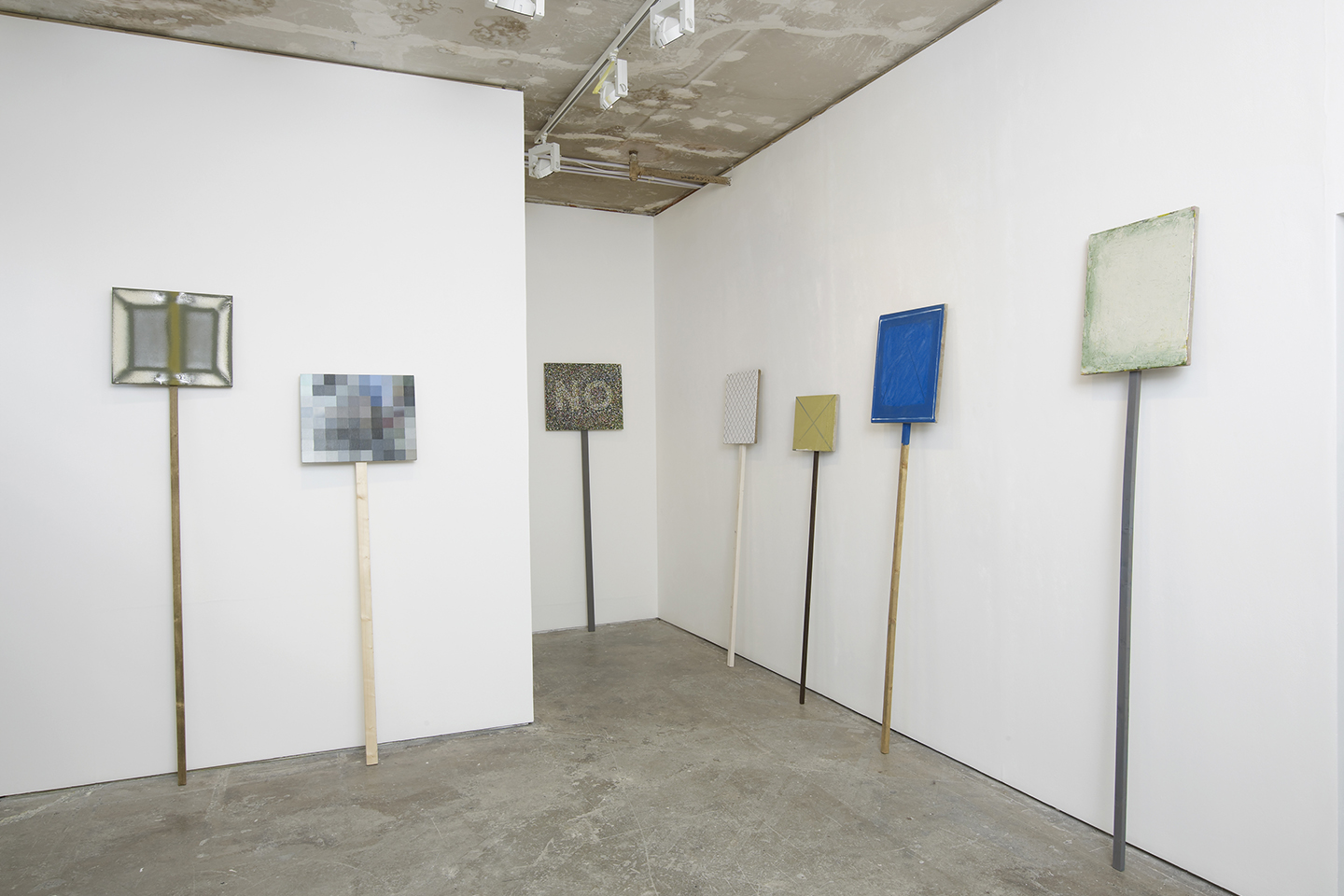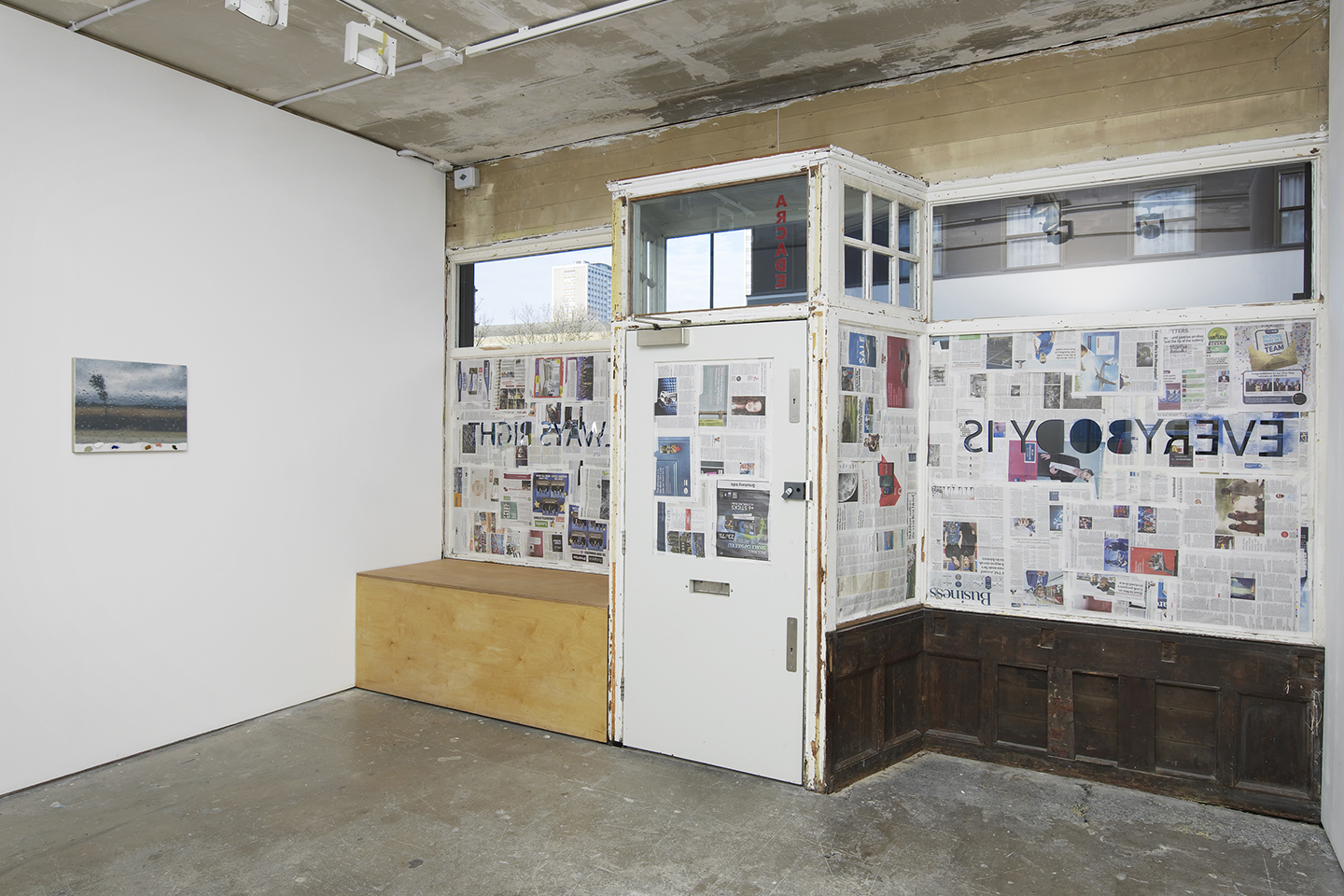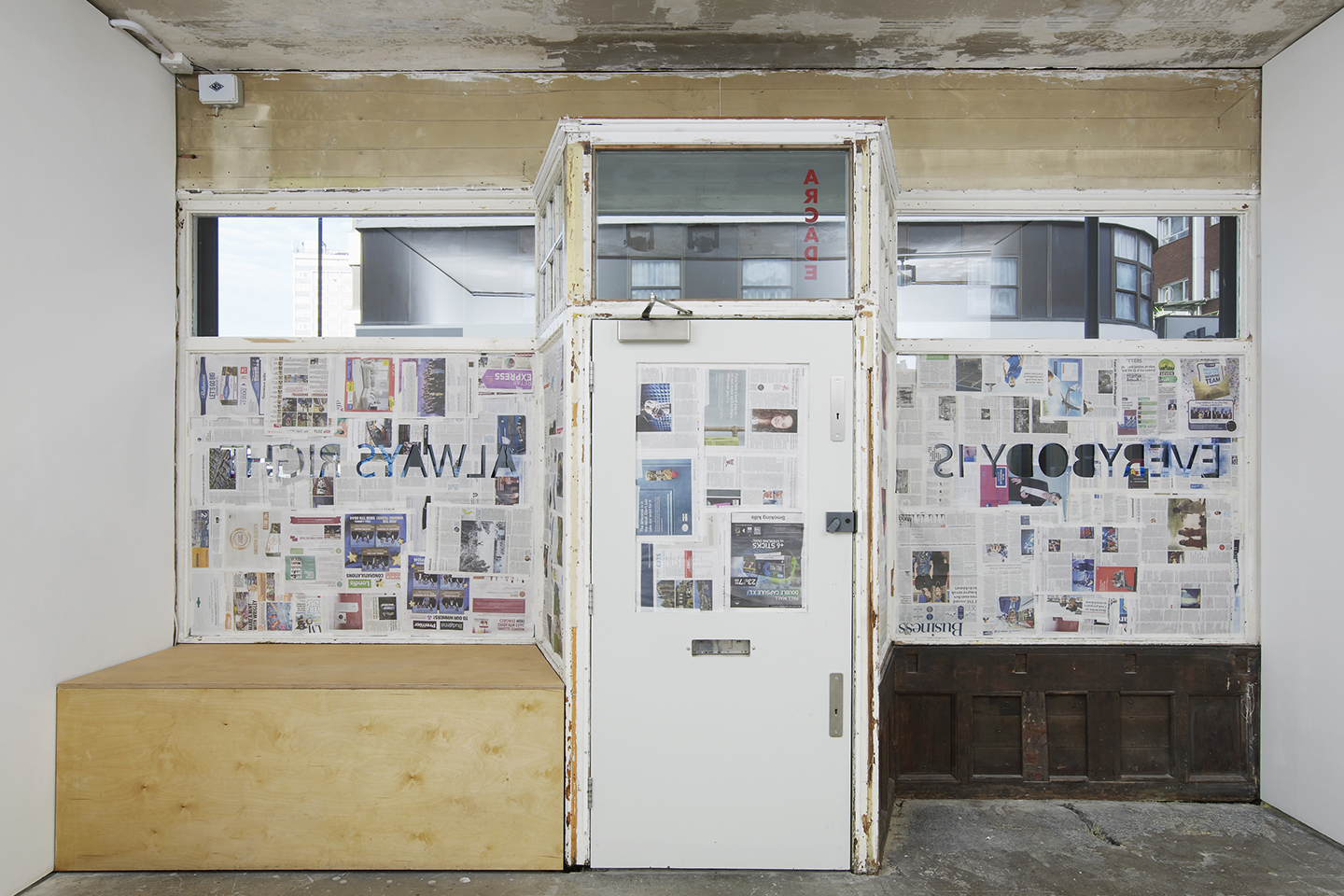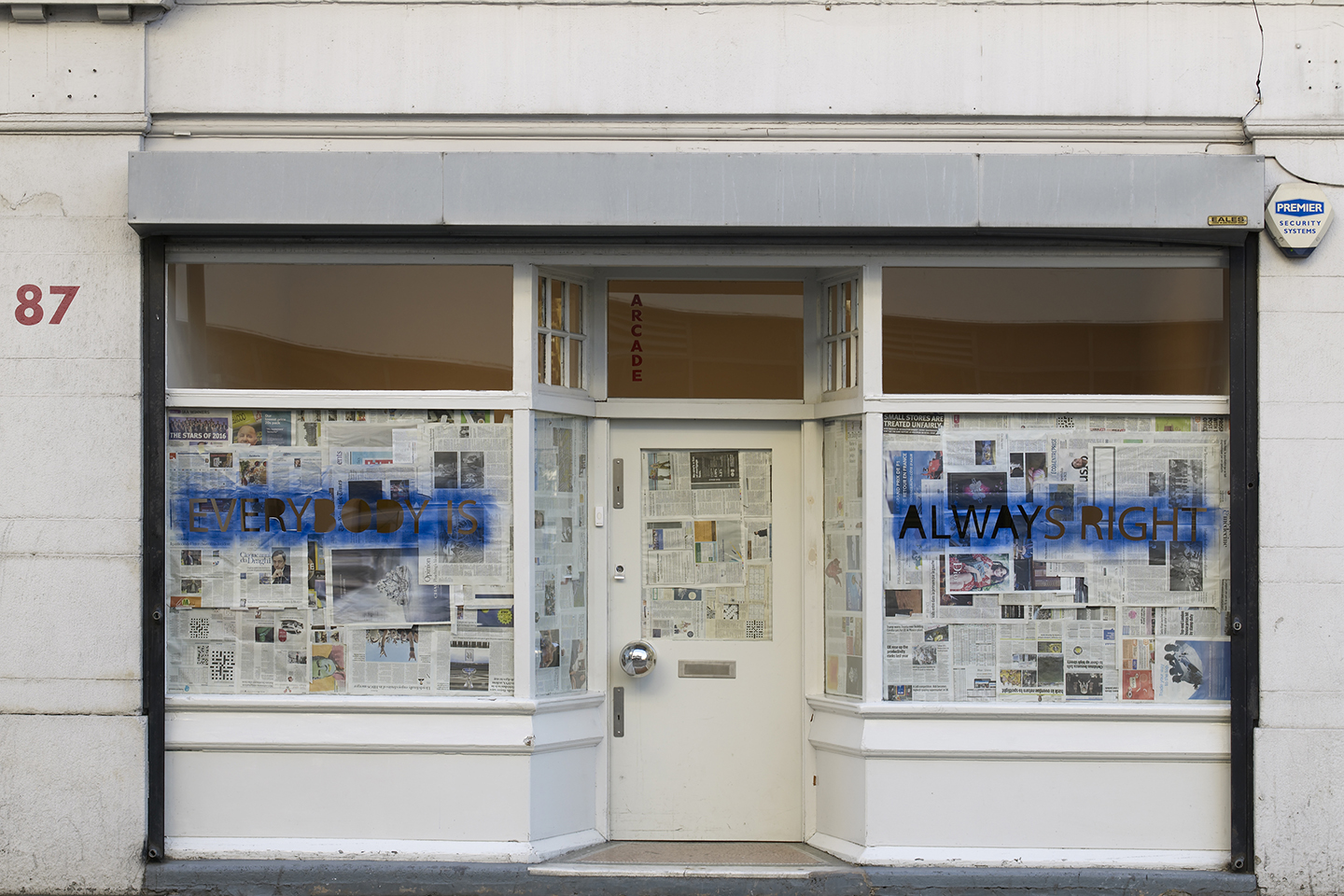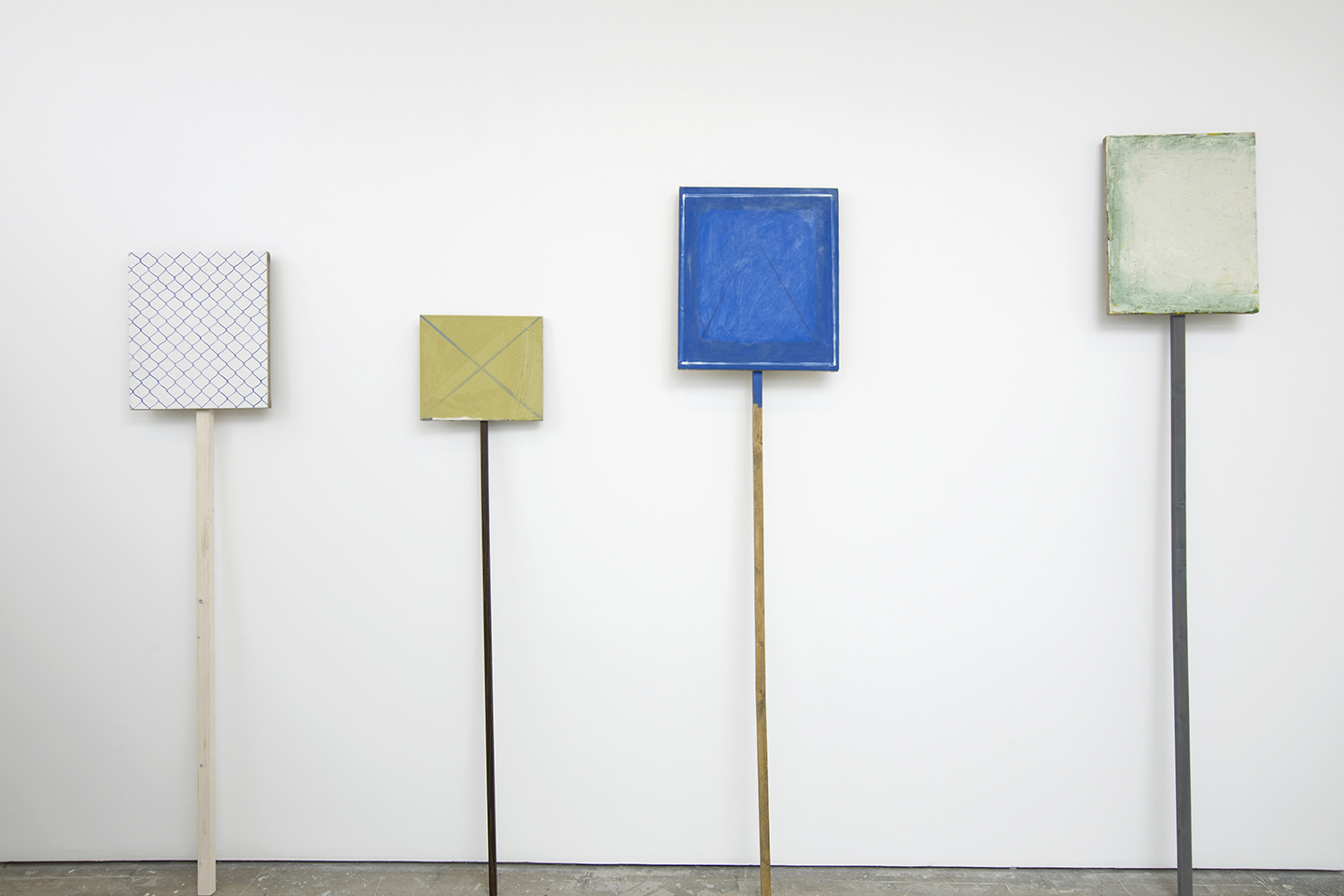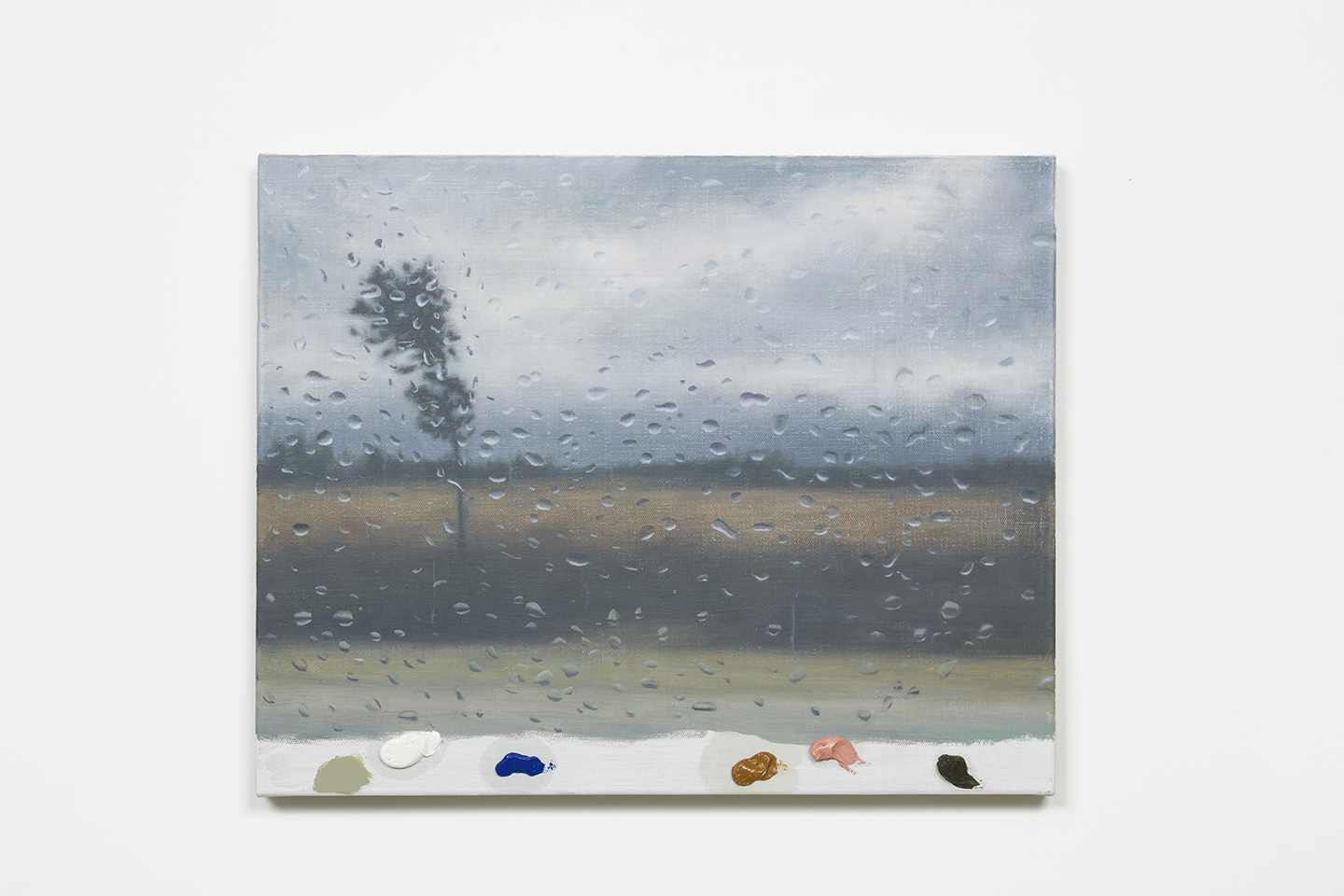 What is a sign? The meaning I referred to with the series of works called indeed 'Signs', is the sign as a peculiar object used to communicate. Typically in a public space: Caution: do not cross the yellow line! Behind this door you'll find a toilet. To go that way is forbidden! And so on. In other words, there is a message which must be immediately understood, a directive to follow, an action to be done or avoided. Very often, a picture (an icon, a symbol) plays the role of a written message: Stop! Children crossing the road! Nuclear radiation! And so on. Political banners share with signs many features, the most evident being the message's clarity: Free Leonard Peltier! doesn't call for a difficult interpretation (if you know who he is).
Of course, the word 'sign' also names the founding element of semiotics, which could be loosely defined as object, quality, or event whose presence or occurrence indicates the probable presence or occurrence of something else.
Now, being a painter and not a linguist, I came across those things when playing with forms. I noticed that something weird happened when I once tightened a painting on a stick: the very same painted rectangle had a quite different effect on me. If paired with a painted or written surface, a stick or a pole functions as a device, which declares: Hallo, what you see above me is a sign!
Another well known device is the frame, which declares: Hello, what you see inside me is very possibly a two-dimensional work of art! You might suggest that a painting is a kind of device too, although it's quite a hard job to define any task it might have. Be that as it may, the very point for me became the juxtaposition of these two different objects (or devices),
which speak two different languages. The one (the stick transforming the canvas into a sign) calls for immediacy, clarity, unambiguity, while the other (the painted surface treated as a painting) calls for arbitration, contemplation, ambiguity.
And how do these weird oxymoron-creatures work? I am fascinated by the kind of energy they unleash. I'm thrilled by their unstable semiotic position. Last but not least, they produced a wholesome break in my long frustration with art's essential incapacity to be political without stopping being art (that is something essentially ambiguous). Yes, and very often, while observing these signs quietly leaning against the wall, I realise I'm smiling.
Luca Bertolo, January 2017
.
at Arcade, London
until 18 February 2017