INTERVIEWS
Lucie Stahl "Stag Nation" at Dépendance, Brussels
Close
1
2
3
4
5
6
7
8
9
10
11
12
13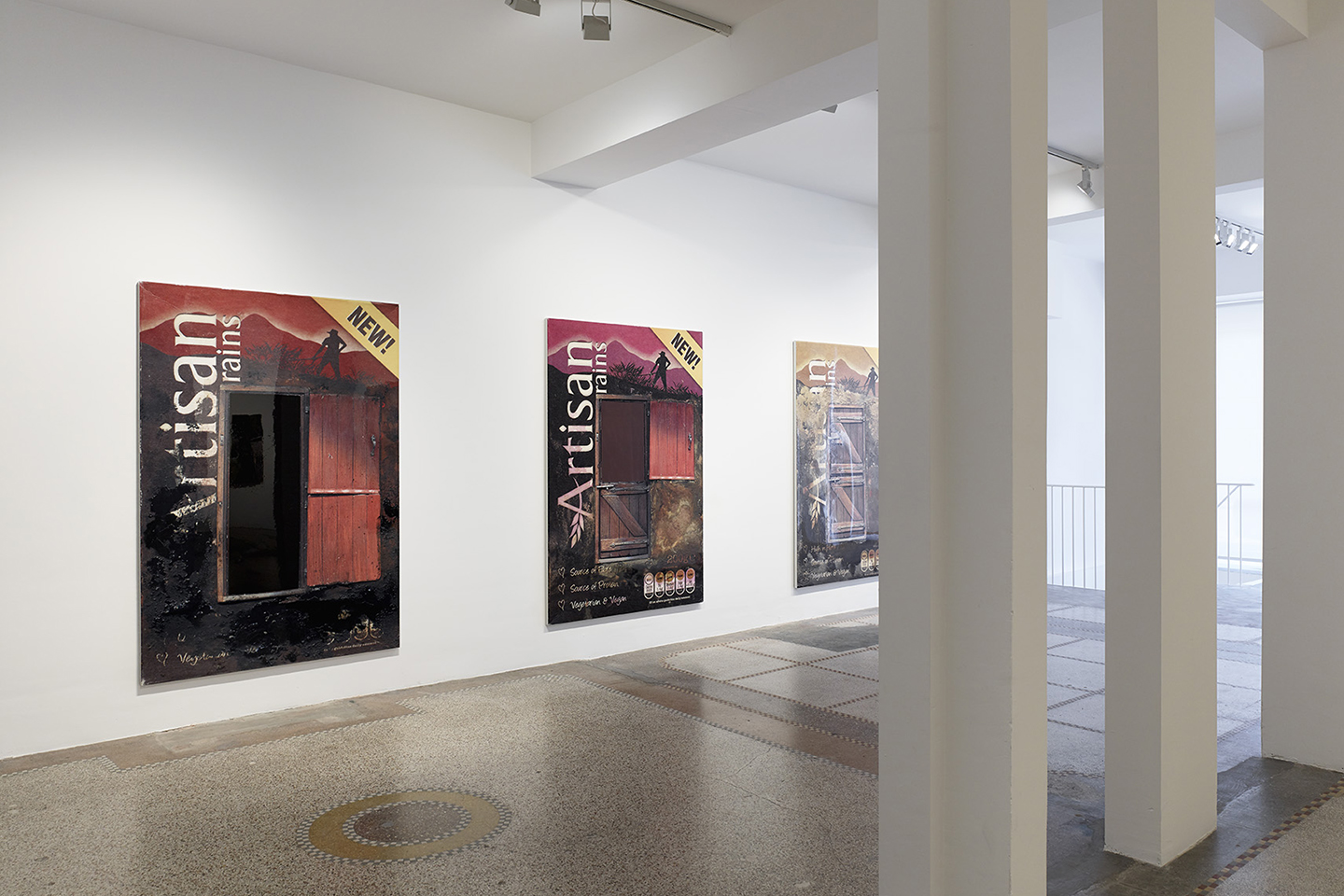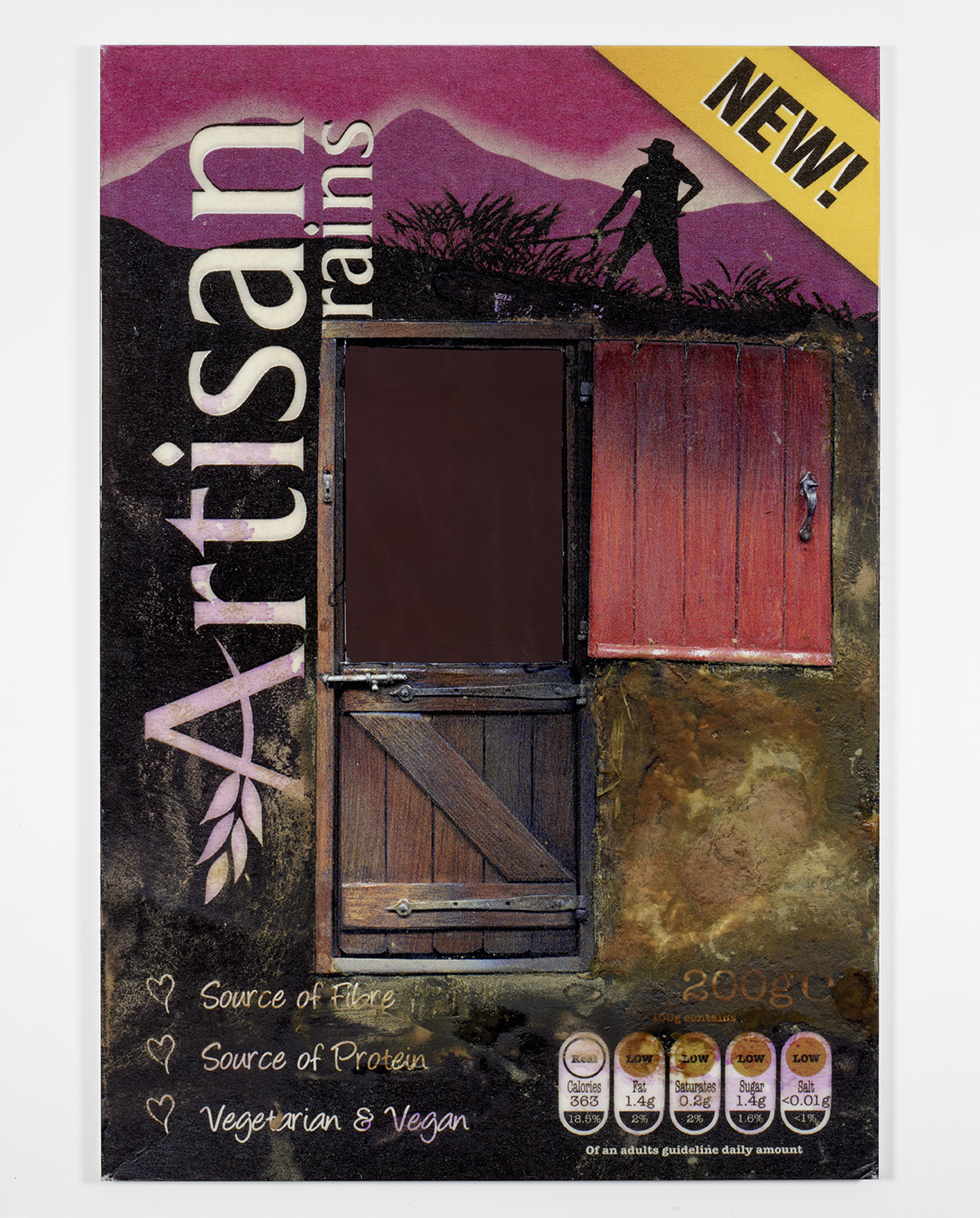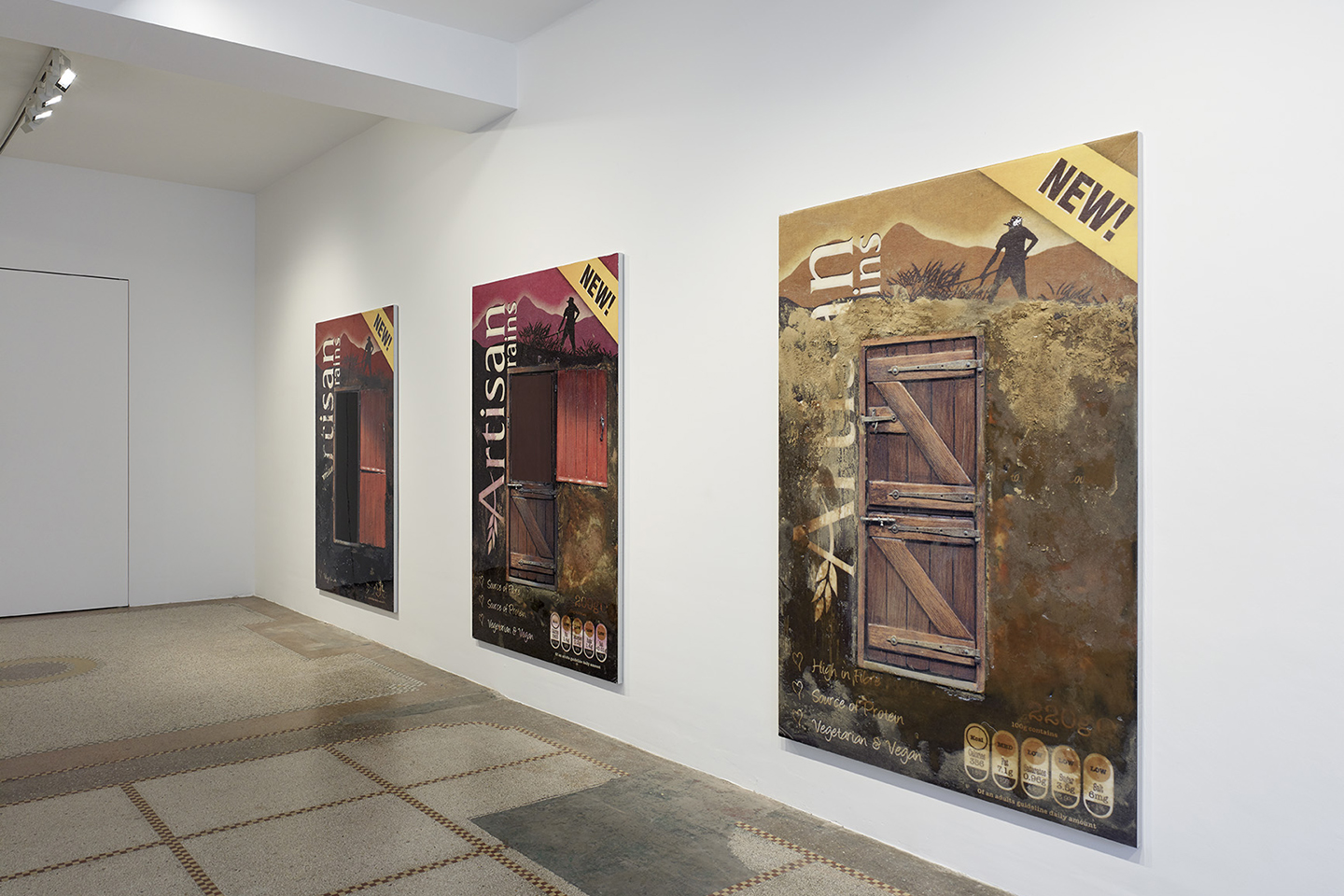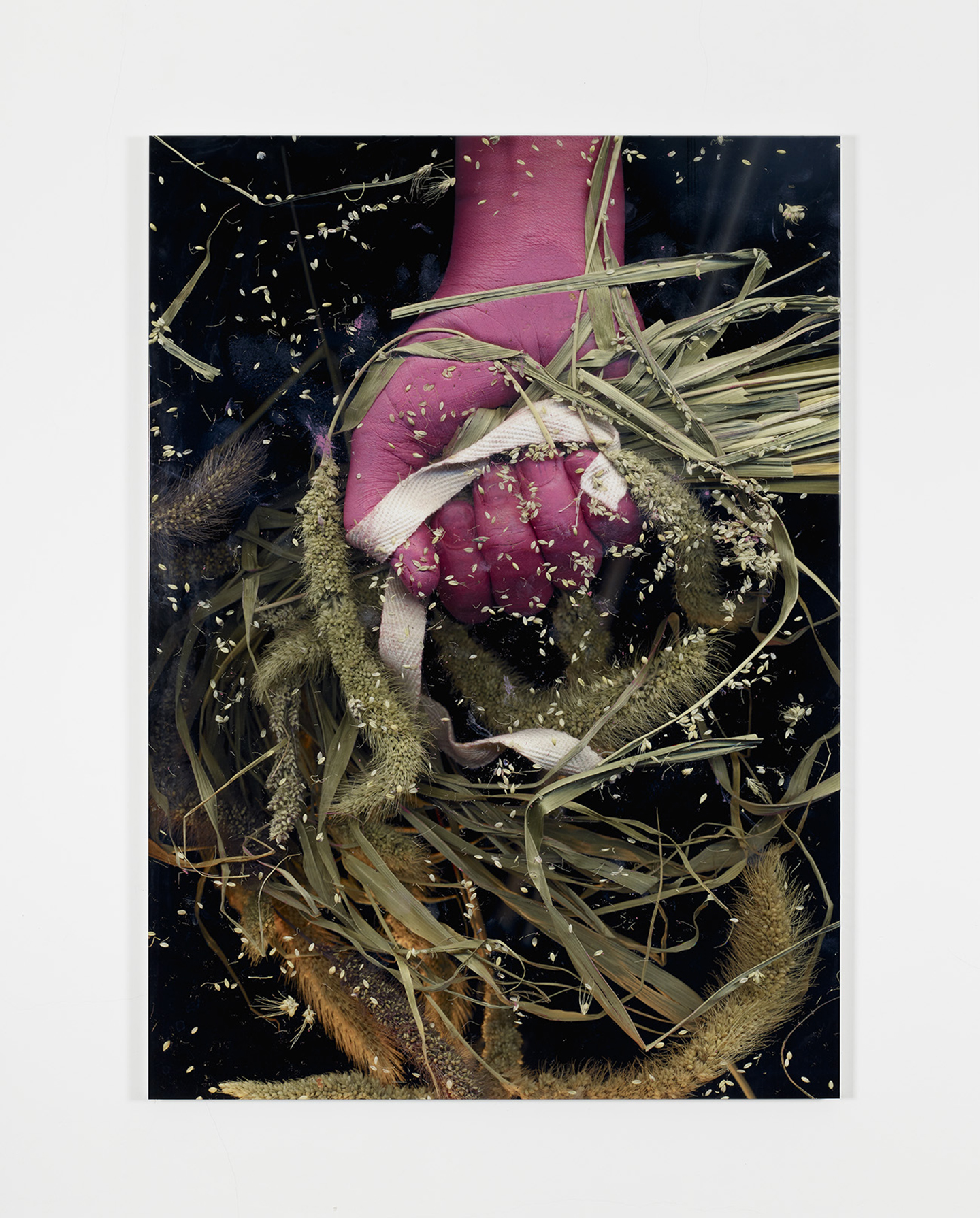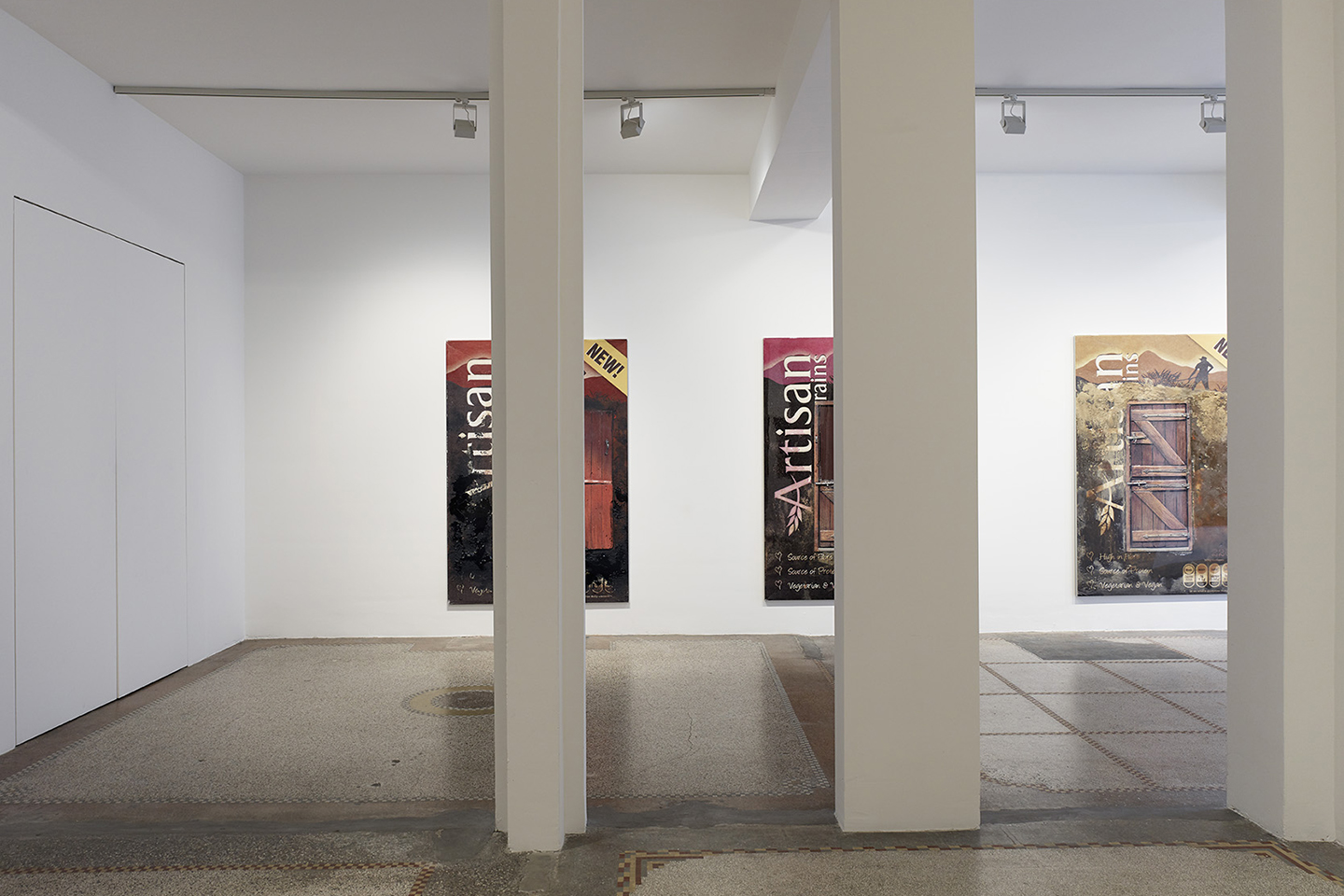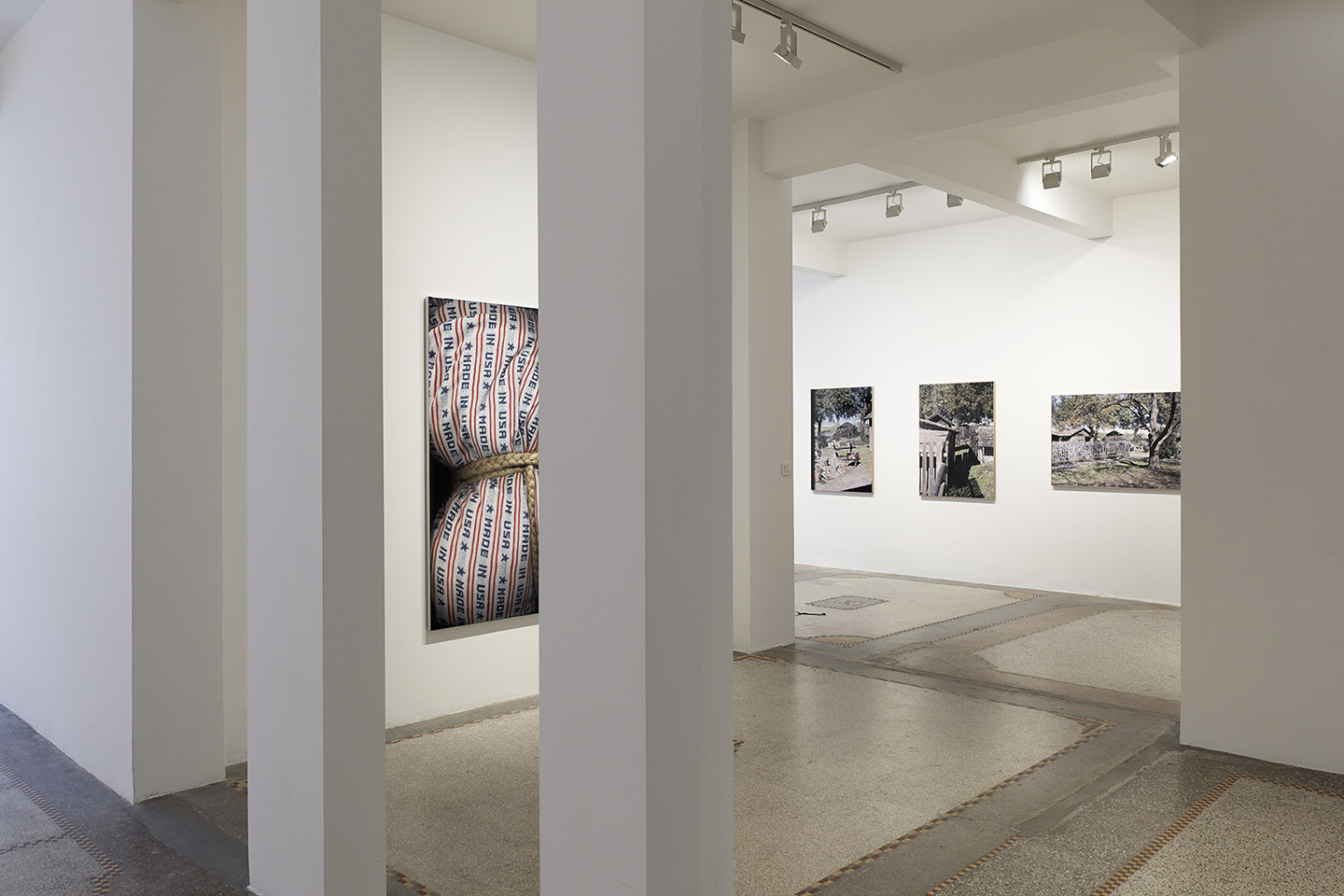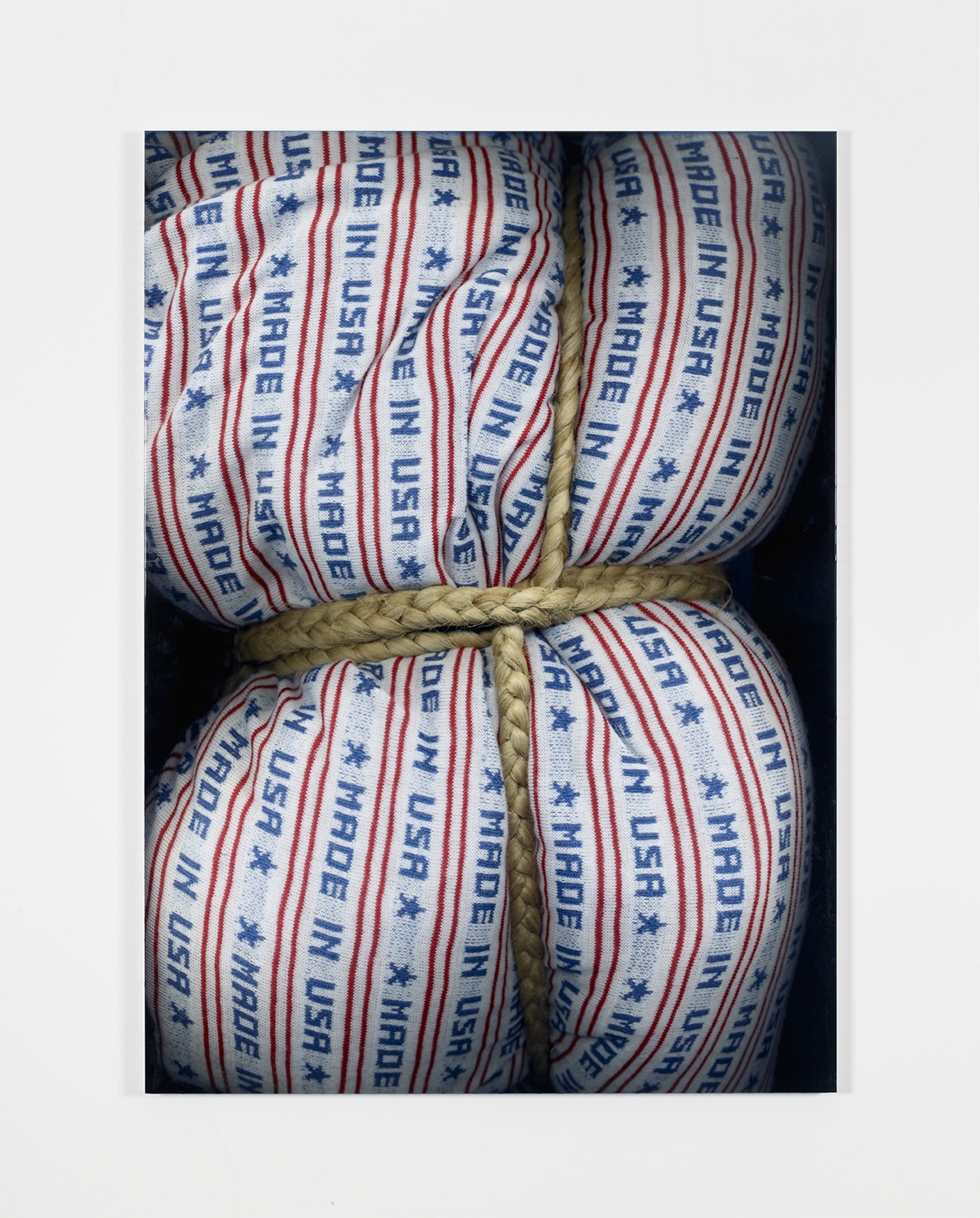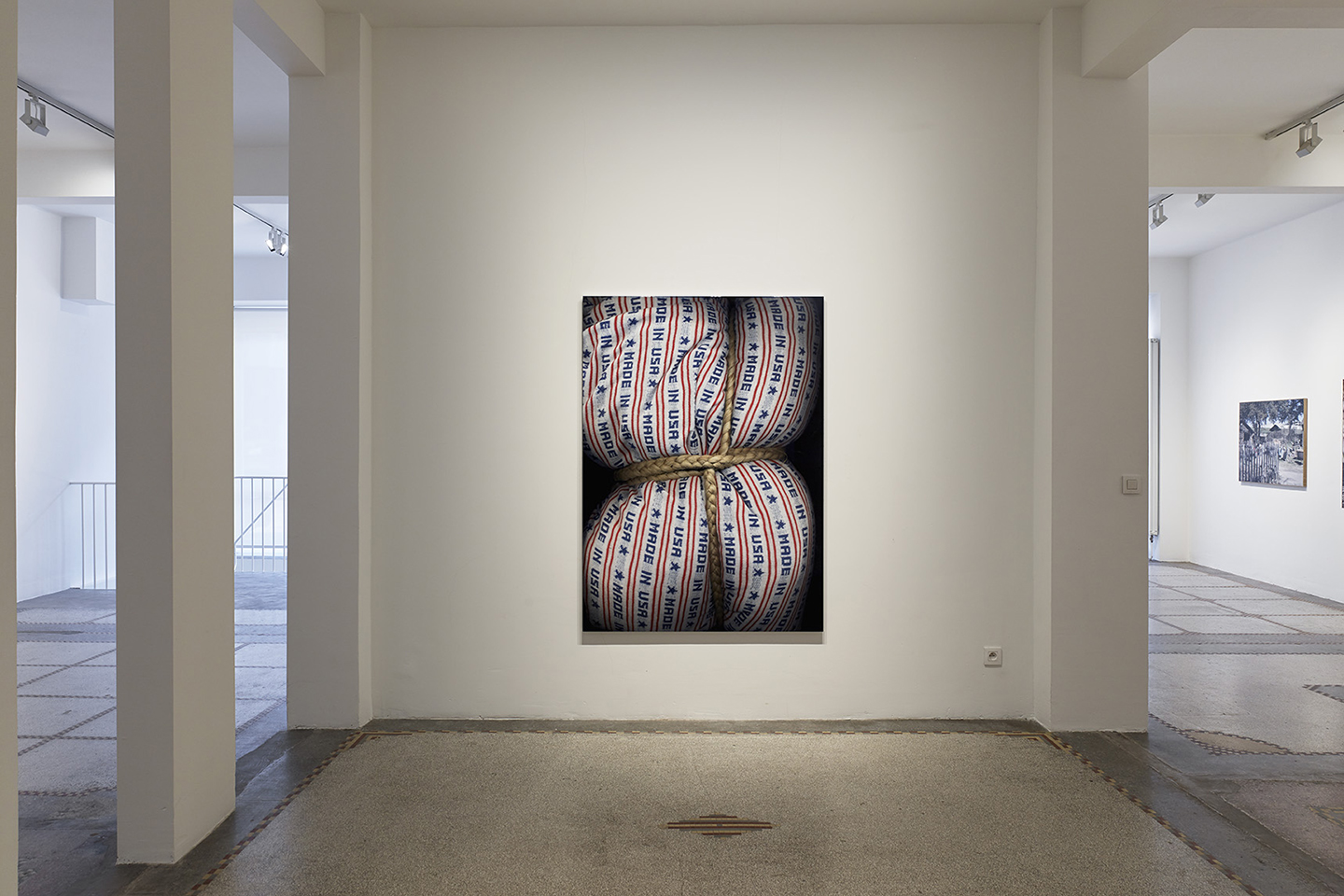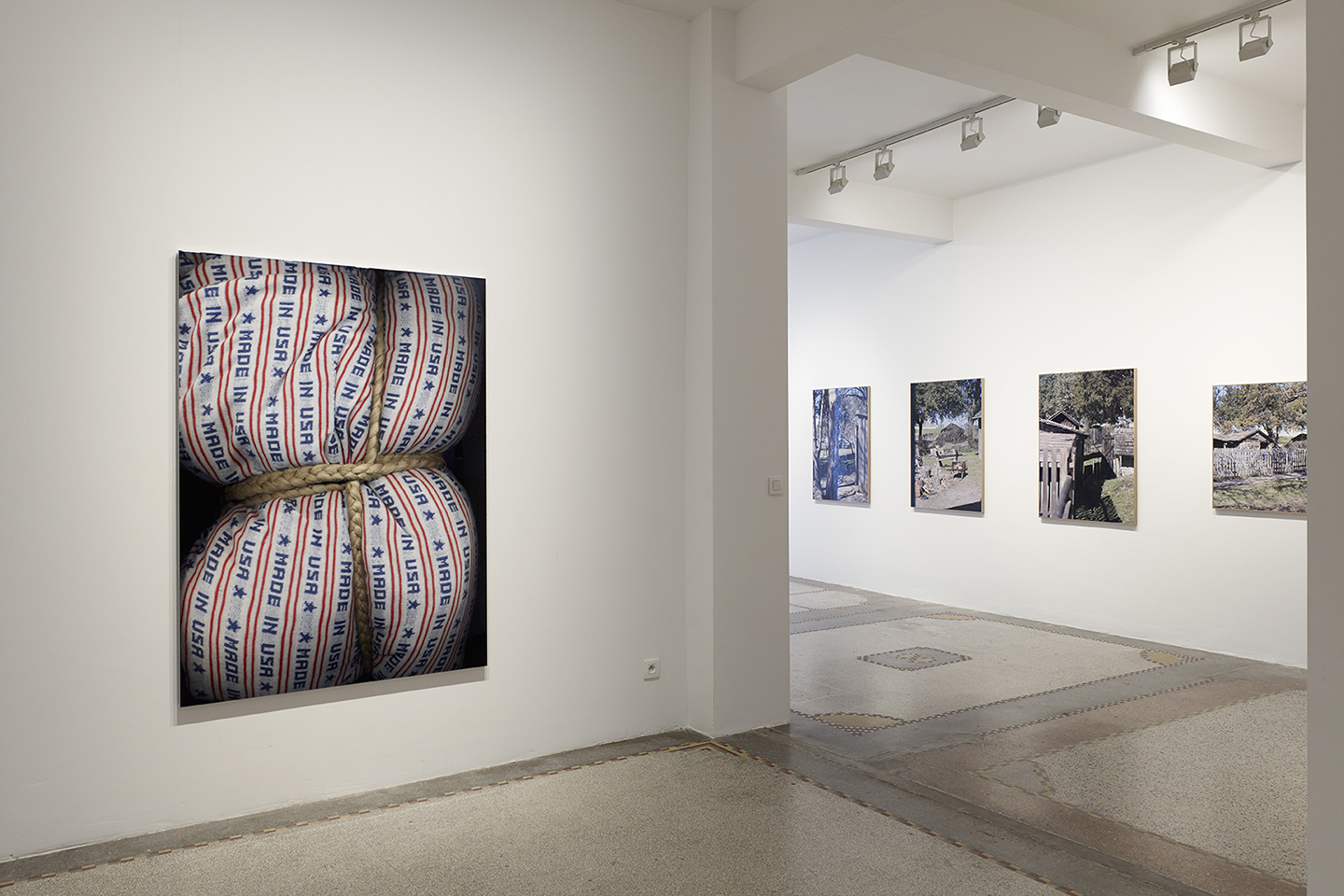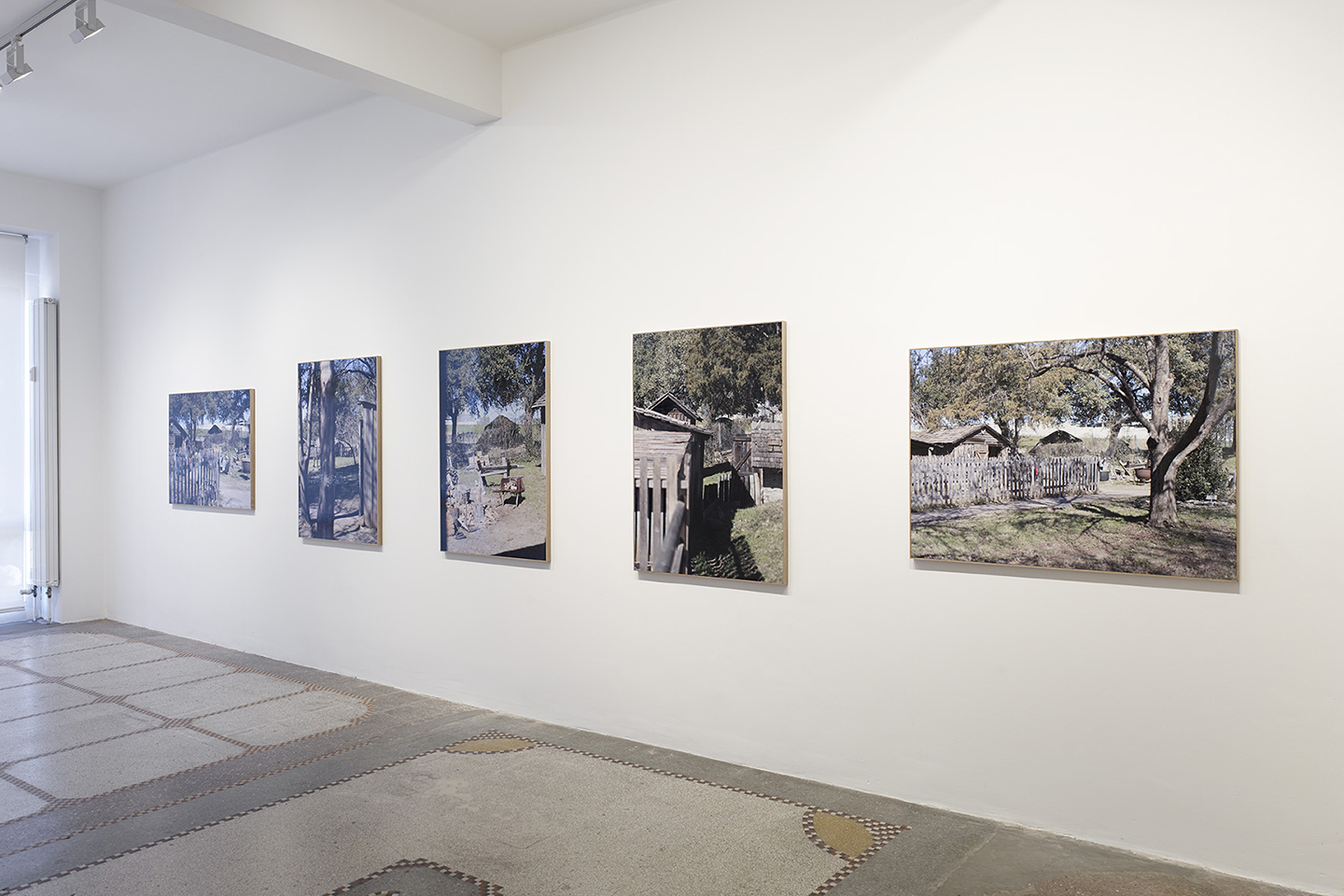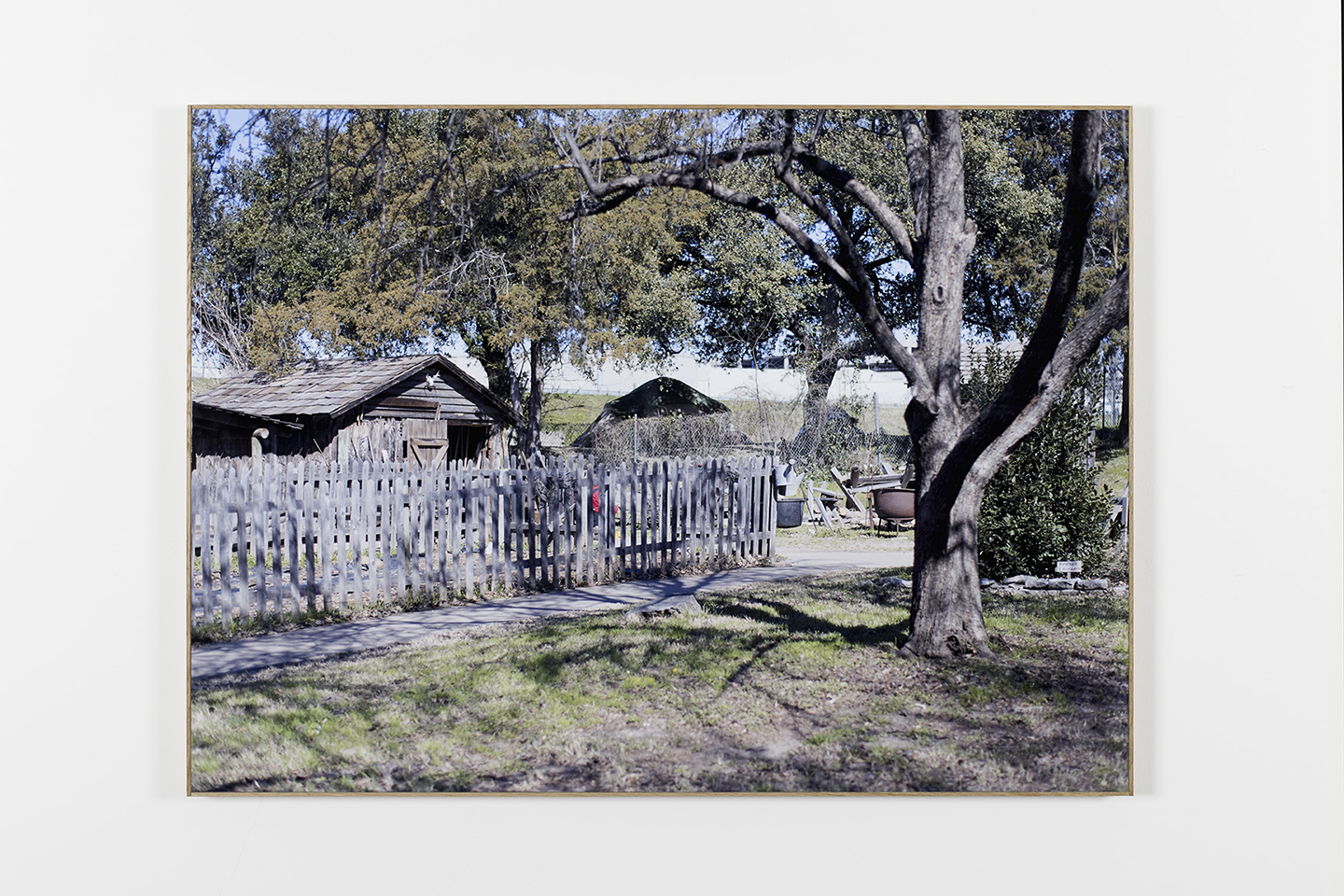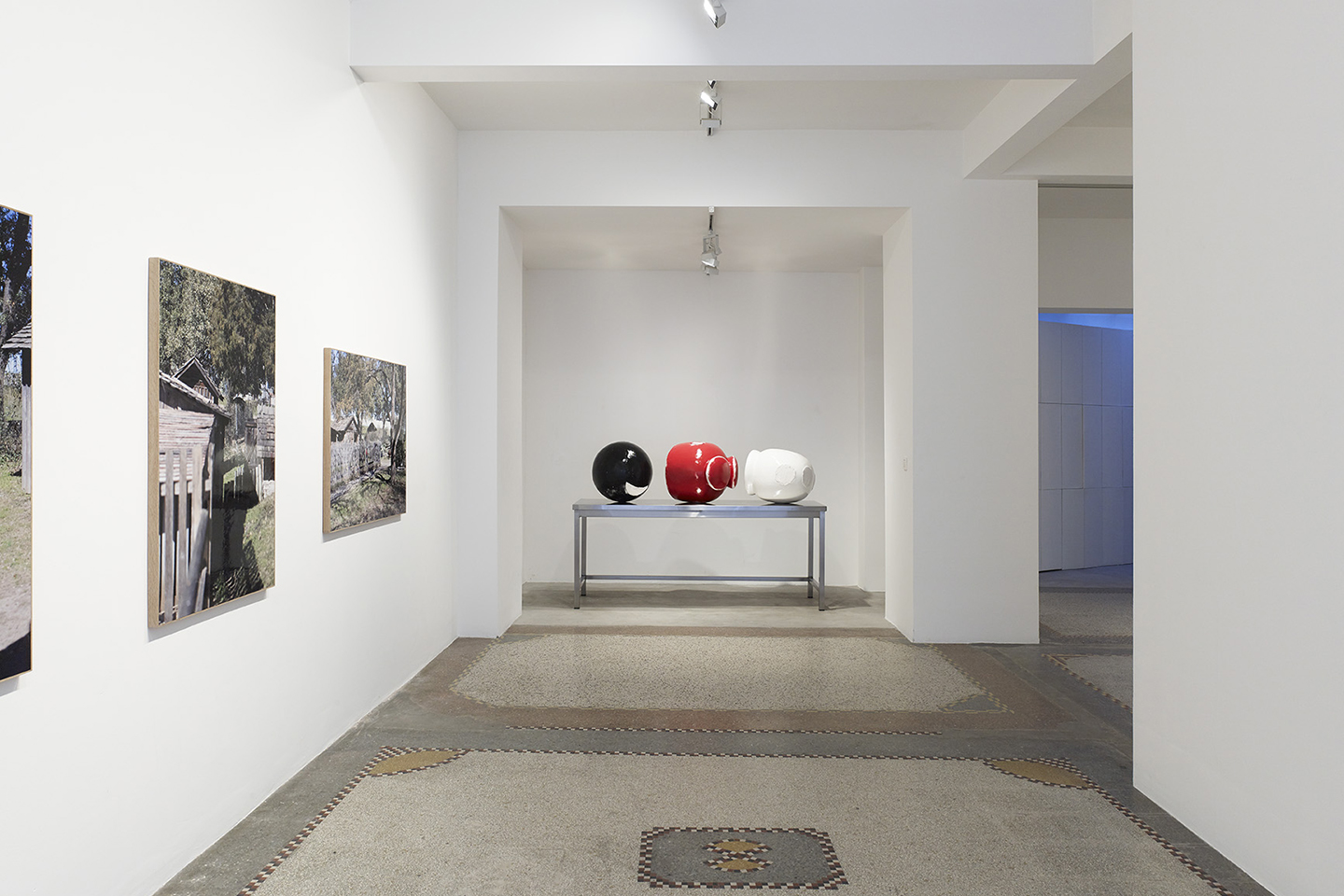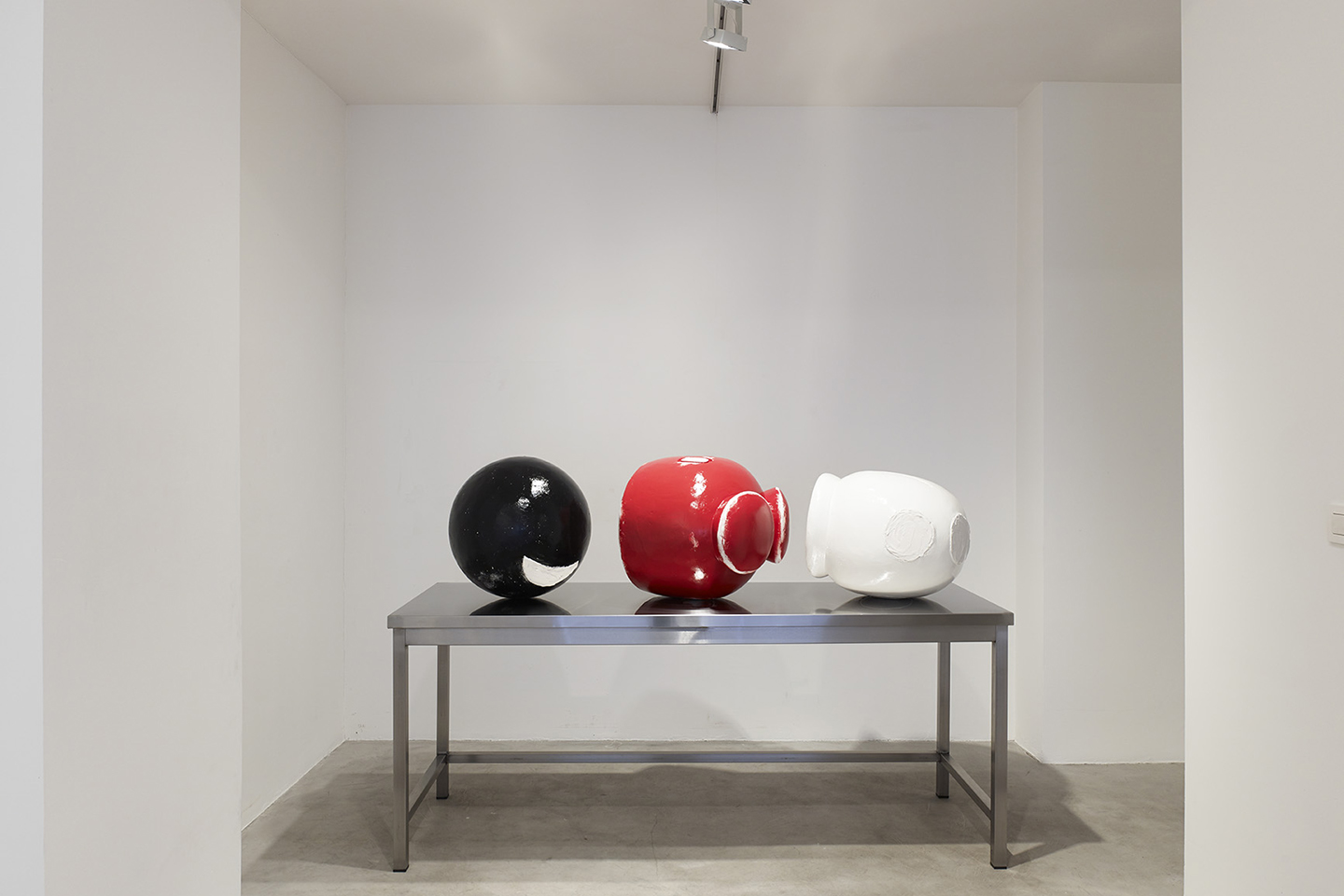 Lucie Stahl interviewed by Tenzing Barshee
TENZING BARSHEE: Besides the current exhibition, Stag Nation, at dépendance in Brussels, you recently had solo shows at the Dallas Museum of Art and at the Kunsthalle Lüneburg. It seems to me that these shows are connected by a certain idea about American culture—something that was visible in your older works, too, but has become even more prevalent. In Dallas, for example, you showed a piece with two painted hands, depicting an elephant and a donkey face to face, called Mascot Face-Off (2016). How do these projects connect?
LUCIE STAHL: The three exhibitions share a strong emphasis on the idea of Americana and the nostalgia that comes with it. I guess I'm often tempted by clichés. I'm curious about how they work, what they mean, and how they are being used in our day-to-day lives.

TB: The three exhibitions bracket the time of the US presidential campaign and election. It seems to me that this coincidence had a big influence on what you were exhibiting.
LS: Yes, it's strange that these exhibitions took place in this period, from the time when the outcome of the election was still very uncertain, or seeming rather impossible, to the point when this madness came upon us. This adds an almost time-based quality. The outside world enters my work in all kinds of ways and I think in these exhibitions it is particularly obvious, although to me the works are not just documents of their time. I'm more interested in something that goes beyond that. They could be read metaphorically, perhaps.
TB: You often write your own press releases, which reminds me of your older poster works that included self-written statements. In the press release that you wrote for the show titled Spirit in Lüneburg you juxtaposed a wide range of issues, from contemporary health culture to the Flint water crisis, in a pretty fierce tone. Has the way you write your texts changed over the years?
LS: Yes, maybe! The older pieces were often commenting on particular situations that amused or enraged me, and I really tried to make them funny, while they were also supposed to transport a meaning. Maybe it is the humor that has changed. It might have become more severe, less punch-line-based. More outspoken, if that makes sense. The essence of the text in Lüneburg, apart from all the other things that I mention in it, is my discomfort with the overwhelming rise of patriotism, which is not only a problem in the US but is happening everywhere, and it is scary. The texts are important for me; they address the outside world in a more concrete way than the actual works, which function more on levels outside of language.
TB: I am curious about the fragmented Mickey Mouse sculpture that you showed in Brussels, Mausoleum for a Mutant (2016), which consists of Mickey's head, pants, and a fist, sitting on a butcher table. These fragments are missing their most recognizable features, the ears and the fingers, and they look a bit rugged.
LS: The Mickey Mouse sculpture comes out of a Disneyland keychain I've had for such a long time that all those features—fingers and ears—are actually missing. I like this thing a lot, and look at it often, and somehow it started summing up all sorts of ideas. Mickey—again—is such a cliché, such a landmark, such a sign of American culture, positive and negative. It is so overused in that way, too, which is a moment that interests me. It is such a familiar sign that I think people around the world instantly understand what a broken Mickey means. These types of works of mine, the pieces that are dealing with consumer culture, aren't just rejective, not meant as a simple critique, which might be a common misunderstanding. To me they are more than that, they're also an embracement, a joke. I am a part of that culture. I have a strong attraction toward these things. I collect a lot of things, I use them, like the keychain, and the works come out of dealing with and looking at the stuff, and thinking about it.
TB: Consumer goods remain a prevalent theme. Different types of packaging—beverage cans, cigarette boxes, consumer waste, unhealthy things. In Brussels you also show healthy products, the three New Artisan works for example, which seem like something positive gone bad.
LS: Yes, consumer stuff and waste attracts me. We constantly use and dump all this stuff that doesn't really mean anything and becomes instantaneously obsolete. But at the same time the packaging transports such a huge range of desires, and it is funny how quickly it becomes replaceable once it is used and emptied out. The New Artisan works are based on the packaging of "healthy eating grains" like chia or quinoa seeds and show a romantic image of one lonely farmer reaping his field. This "back-to-farming" pioneer culture positivism really speaks to me. There is a large part of the image that represents the subterranean land, the underground, onto which I smeared all kinds of substances to depict different types of earth—ground coffee, healing clay, a black face mask—which could be read as different resources, like crude oil et cetera. I added a model barn door that transforms from closed to open, becomes a dark hole. The suggested positivism transforms into a kind of abyss.
TB: In Brussels you show a group of photographs that deal with the pioneer age, too, called Alien Nation Heritage (2016). Can you tell me more about this series?
LS: When I first visited Dallas, I went to Heritage Village, an outdoor museum, a sort of ghost village with nineteenth century pioneer and Victorian houses. It is supposed to inform us of how the first settlers arrived in Texas, and it celebrates their success stories while it entirely leaves out the role slavery played. I was mostly drawn to a little farm, where this guy with a long white beard was reenacting life how it might have been back then. He was repairing a chair; there were chickens and sheep. Right behind the farm was the chain-link fence that limits the museum space. Behind it is a small strip of grass after which the freeway starts, and this small grassy patch is used by homeless people as a living site. In the museum there was of course no acknowledgement of the people living right behind the fence either; they seemed to be invisible. It was such a bizarre clash of narratives: the massive land dedicated to preserving the Texan success story with all the beautiful dream houses, and the tent city right behind the fence. The absurdity of these opposites amazed me, the way reality spilled into the museum space.
TB: This seems to be another recurring ambition of yours, how to—figuratively and literally—breach an object and connect it to the outside world, to break out of the ivory tower and allow life, which happens out there, to completely spill into the art, to integrate into it. I sense that this has to do with the intention of continuously undermining the power of your work.
LS: Yes. I want to introduce something that is unpredictable. At first sight my works might appear to be these shiny, perfect objects, these entities. That's why I build in these slightly undermining mechanisms that function in different ways: the reflectiveness of the epoxy resin, the holes piercing the works. It is on purpose that I don't mold the resin perfectly, that it includes occasional air bubbles, dust, hair, a small fly, or whatever. The surface isn't super smooth and flat but rather wobbly, though it's important to me that it remains reflective. You can't look at my work without noticing its environment.
.
at Dépendance, Brussels 
until 25 February 2017