EXHIBITIONS
Armando Lulaj "Albanian Trilogy: A Series of Devious Stratagems" at the Albanian Pavilion, Venice Biennale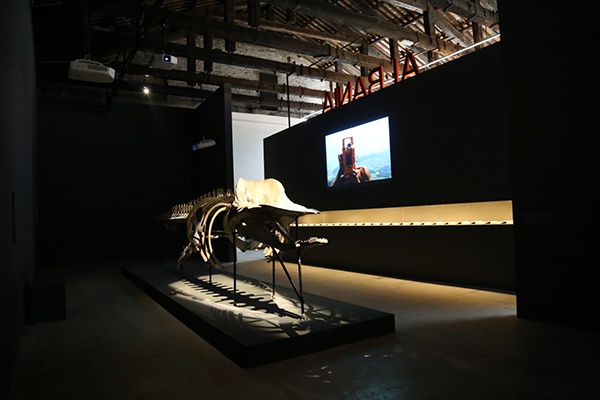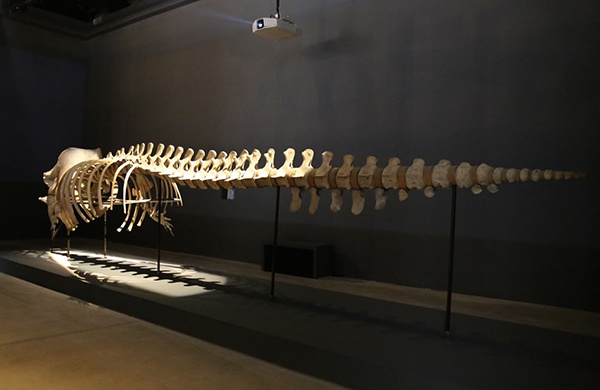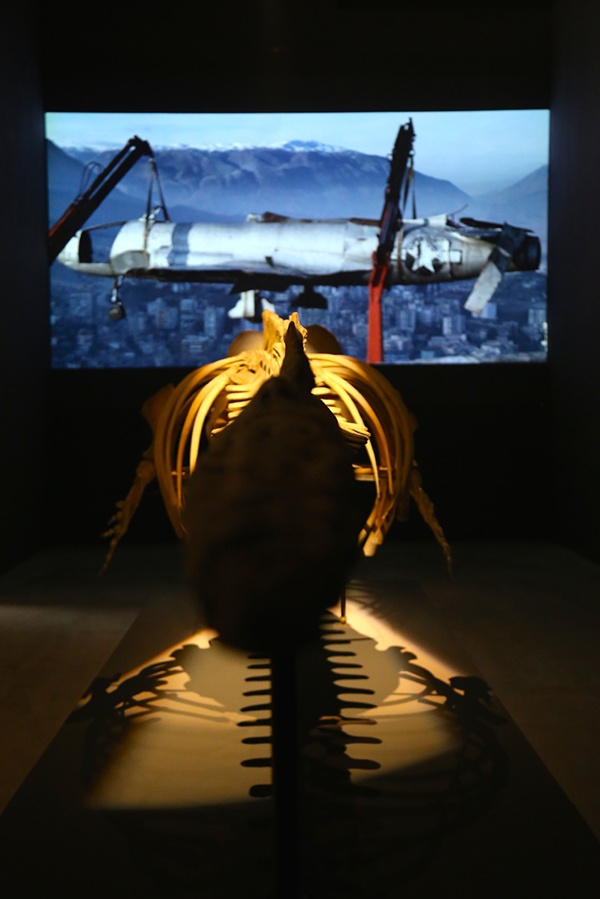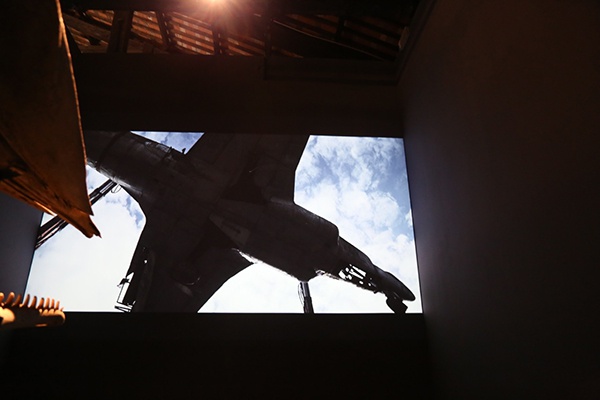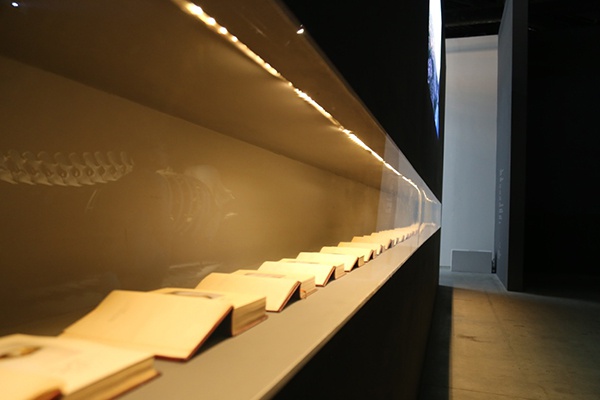 A reflection on Albanian social history, a single narrative corpus articulated over three distinct moments: "Albanian Trilogy" is a sort of museum machine of the past, with strange memorabilia and trophies which presents, contemporaneously, fiction and documentary material. Combining evocation and documentation, the project concentrates on a historic-political phase that was extremely important for the building of an identity that was not just Albanian but international. On display are three videos and archive material, as well as an enormous whale's skeleton which is both protagonist and silent witness.
For Armando Lulaj "Albanian Trilogy" represents the conclusion of many years of research into the period of the Cold War in Albania and, in particular, on the relative themes of collective memory and historic experience, brought together in a film trilogy.
The first work in this series is It Wears as It Grows (2011), the second piece of the trilogy is the well known project NEVER (2012), while the third video, Recapitulation (2015) was created specifically for the Art Biennale 2015. Lulaj's work plays, above all, on the lapses in history: as the curator, Marco Scotini, states: "it reveals an unstable terrain where one expects to find potent and unmovable representations."
In "Albanian Trilogy2, Lulaj's artistic research into the specters of socialism and Scotini's curatorial research on the politics of memory arrive at an important common result.
The project was selected through an open call with an international jury chaired by Boris Groys and consisting of Kathrin Rhomberg, Adrian Paci, Alberto Heta and a representative of the Department of Culture. The jury, whose decision was unanimous, motivated its choice stating: "With Albanian Trilogy, Armando Lulaj follows an investigation into the available interpretations of Albanian history from the Cold War through to today, reintroducing images that were once highly representative, politically intense and narrations that are still rooted in the visual memory of the population, in a manner that goes well beyond a subjective discussion of national history, in order to push towards a general analysis of the ruins and failures of modernity".
Curated by Marco Scotini
.
at the Albanian Pavilion, Venice Biennale
until 22 November 2015
.
Armando Lulaj "Albanian Trilogy:  A Series of Devious Stratagems" installation views at the Albanian Pavilion, Venice Biennale
Courtesy: DebatikCenter Film; adicorbetta, Milan.