EXHIBITIONS
Lydia Gifford "The Neighbour" at Laura Bartlett, London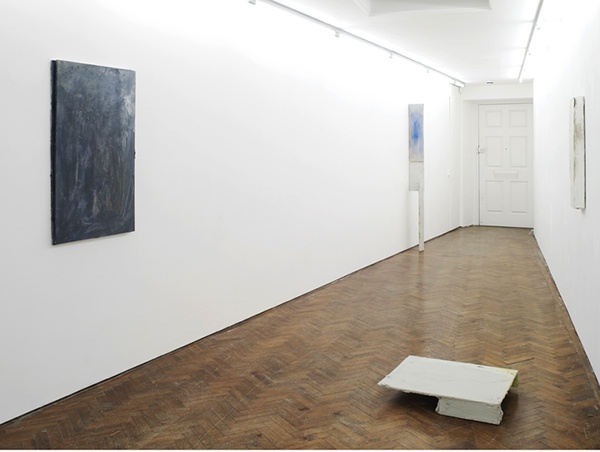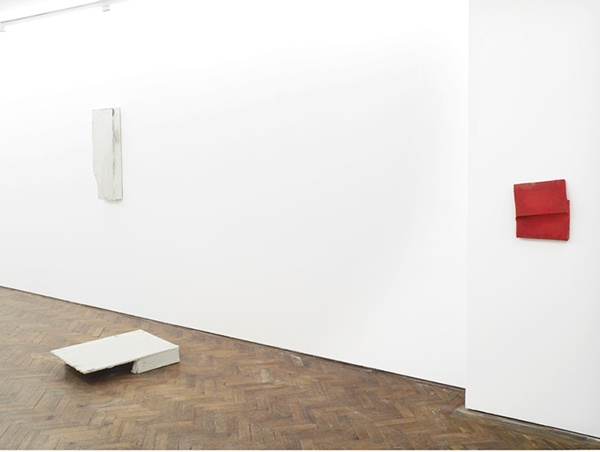 Processes of painting and the nuances of memory are central to Lydia Gifford work, both in the recollection of a context and the handling and movement of paint as a physical residue of thought. Giffords work has often engaged directly with the exhibition site, marks made to the surface of a work may also be made to the wall for instance. Artworks previously realised in the studio are subjected to a singular metamorphosis through their encounter with the public. Giffords work exists at a point of a very delicate permeability between interior and exterior, studio and world.

Here, Gifford presents eight new works, a series that takes the 'pure form' of the work and attempts to contain these concerns within its structure and ultimately its surface. Some of the works in the exhibition, such as "Lock" 2012, reveal a frustration with this constriction. Two painted surfaces are joined one on top of the other, one plane faces out, the other is concealed giving the painting both a suggested interior and are sculptural presence. Made of many painted layers, the last being a dark blue and overdrawn with erasing scratches, the work has a discrete turbulence on its surface. Another work, "Cadence" presents a rather more vulnerable preliminary layer that bears both the marks of handling as well as its connection to a separate work, "Pair", that has a more shielding application of paint on its surface.
Gifford's works very structure is a physical battle with plane and form. Gifford's works are paintings, but paintings whose origin came from a makeshift carpentry that emerges gradually as she engages with the limitation of the flat plane. Depth within the painted surface is counterbalanced by structural decisions to the object itself. A corner is cut off, then rebuilt, parts thickened with wood layers. The works present the tentative balance between painting and object, which is at the core of Gifford's practice.
The Neighbour conceives of the concept of the presence of another, a proximity that informs or perhaps blurs. A presence that does not reveal its entirety, there is a willingness to be close but so much is concealed – the space something needs is tentatively gauged.
–
at Laura Bartlett Gallery, London
until 17 November 2012
–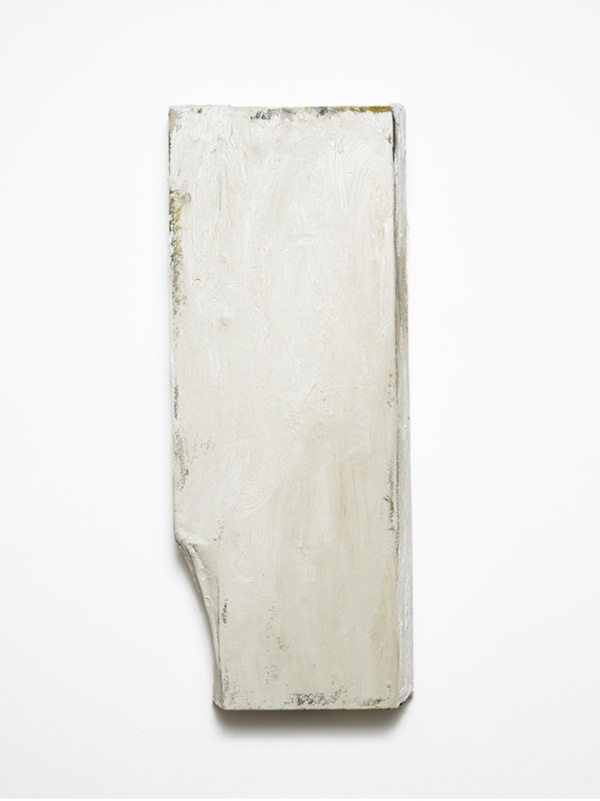 Throne, 2012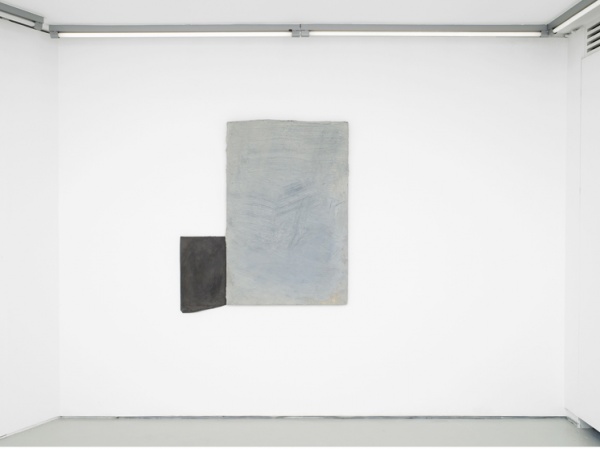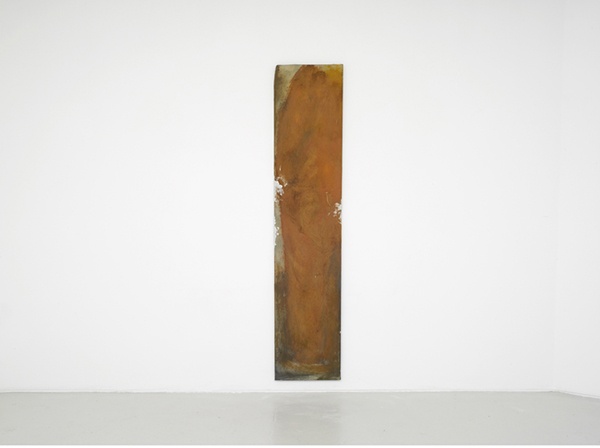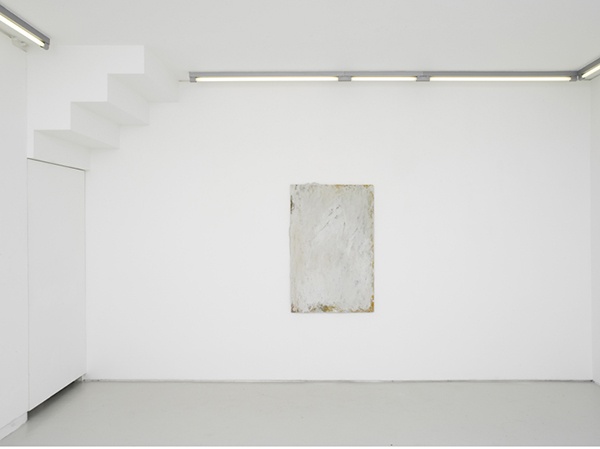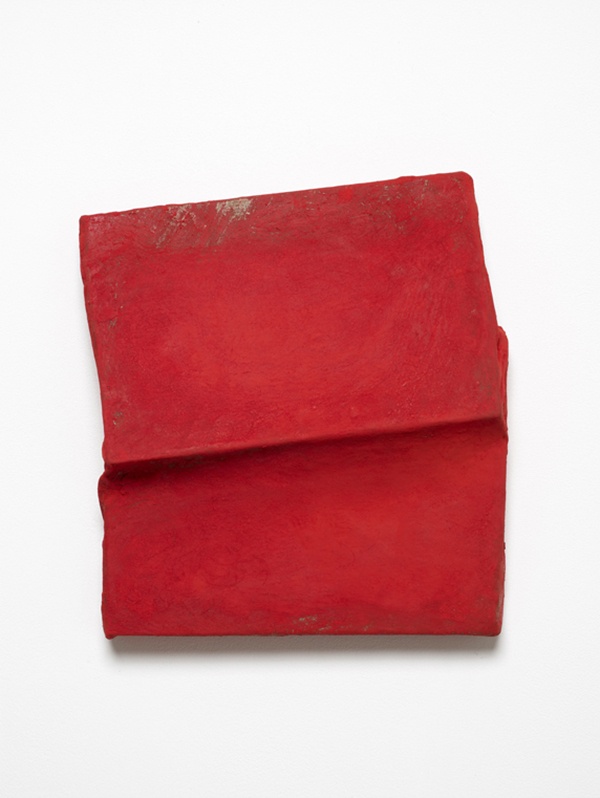 Pedal, 2012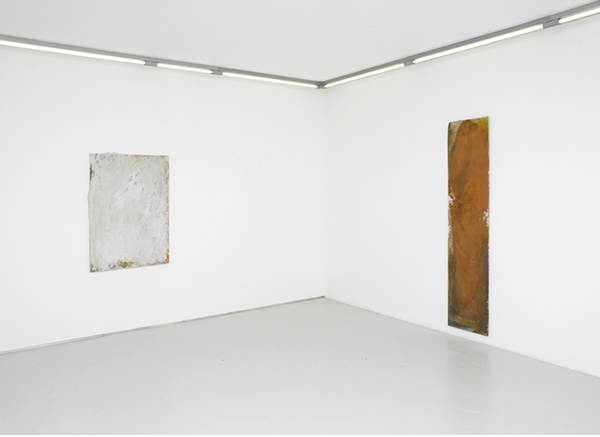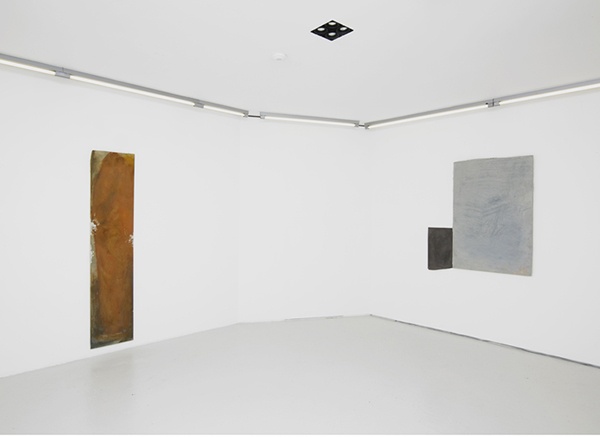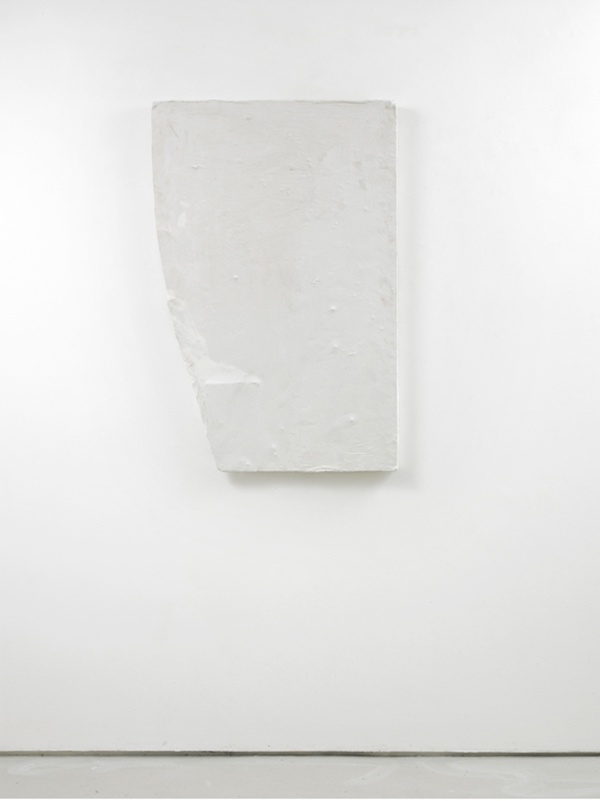 Pedal, 2012
–
Courtesy of Laura Bartlett Gallery, London