REVIEWS
Lynette Yiadom-Boakye "A Passion To a Principle" at Kunsthalle Basel
Close
1
2
3
4
5
6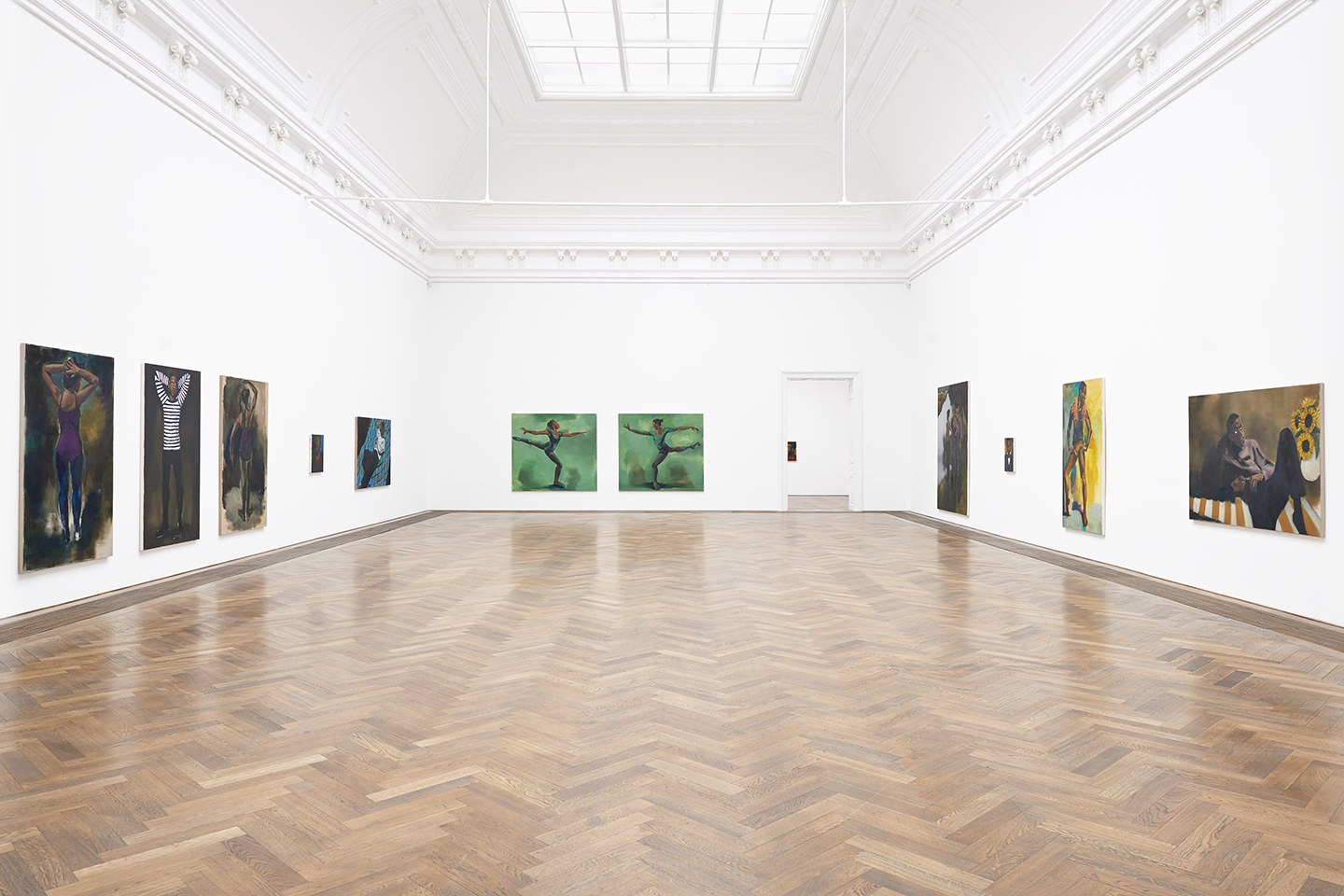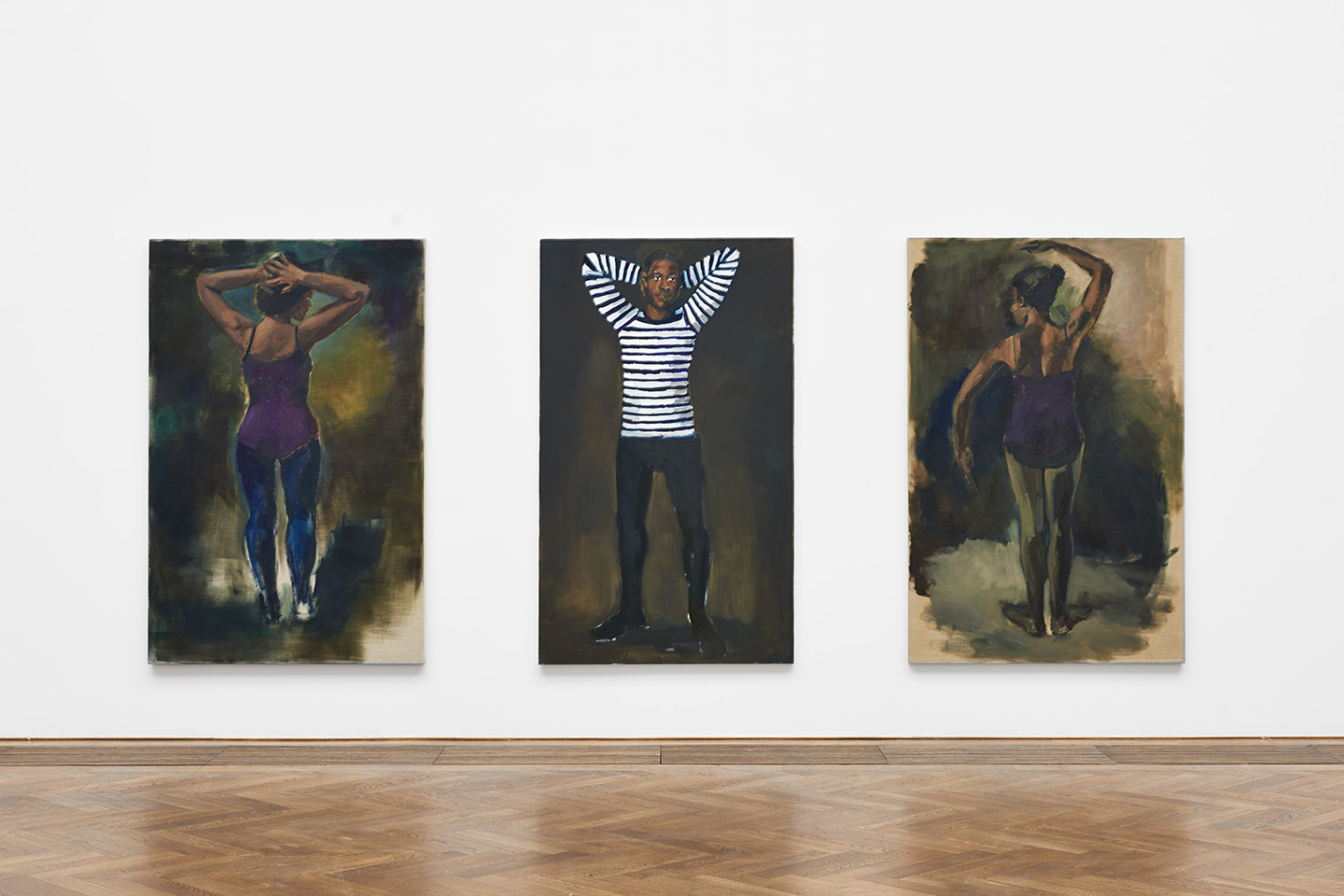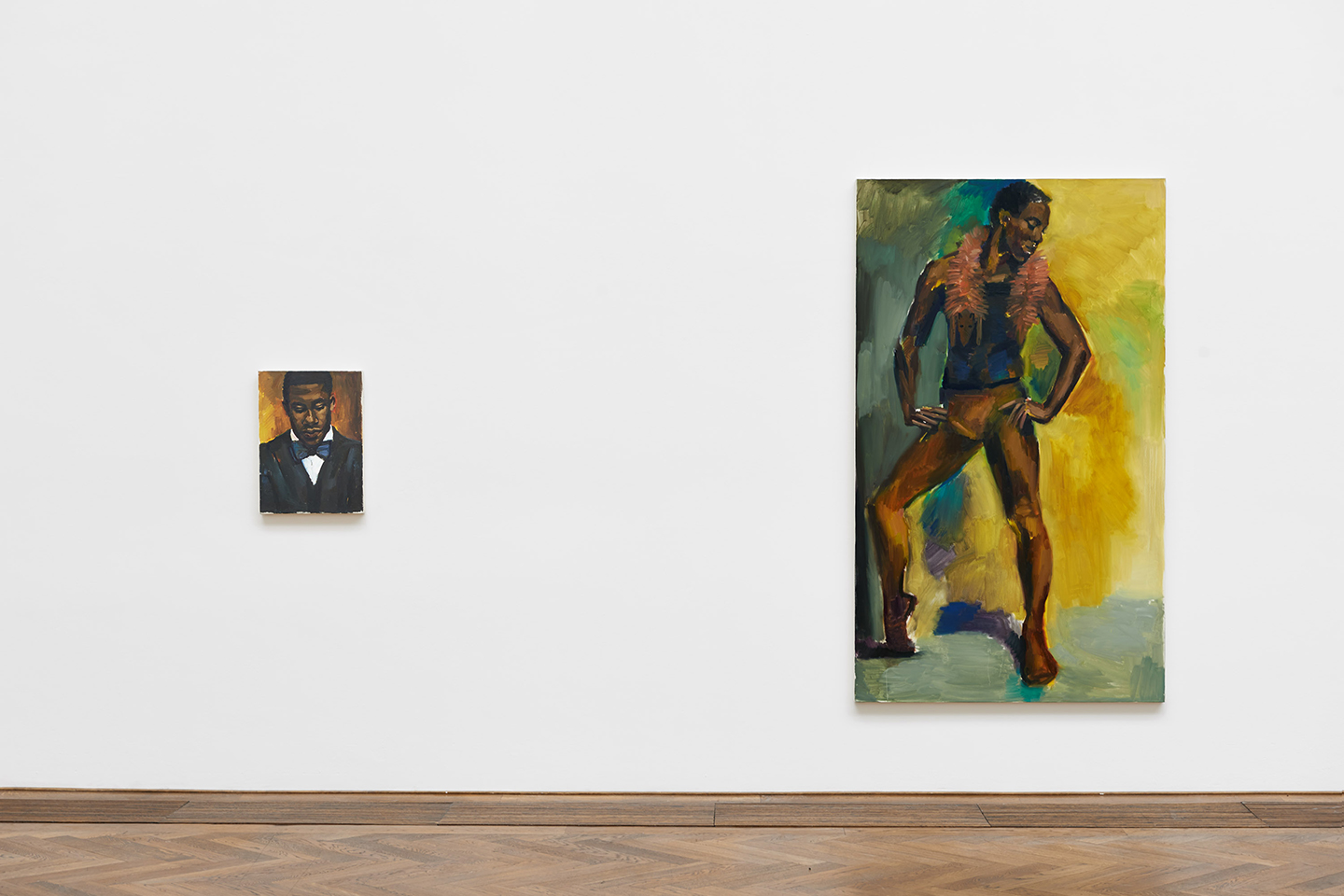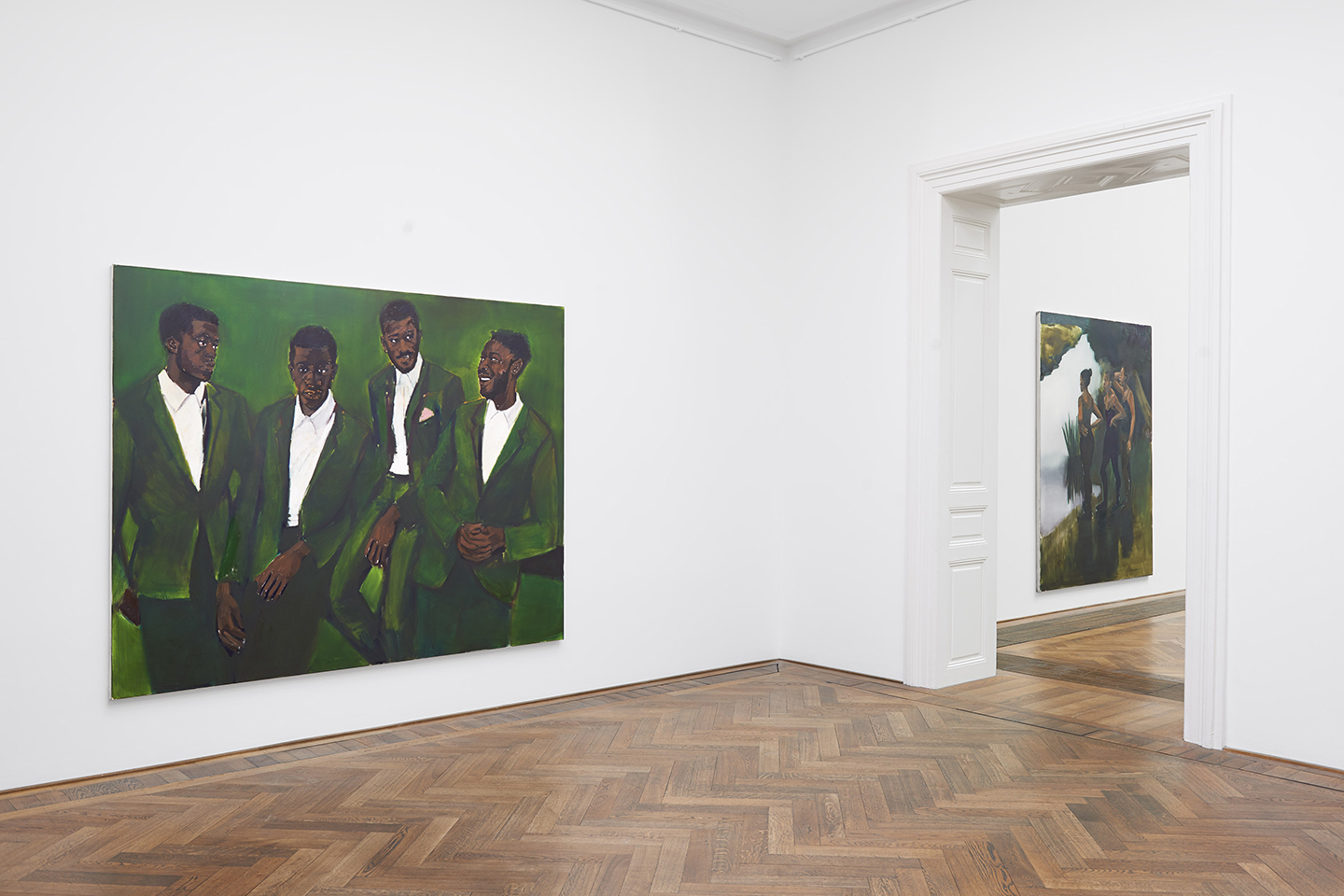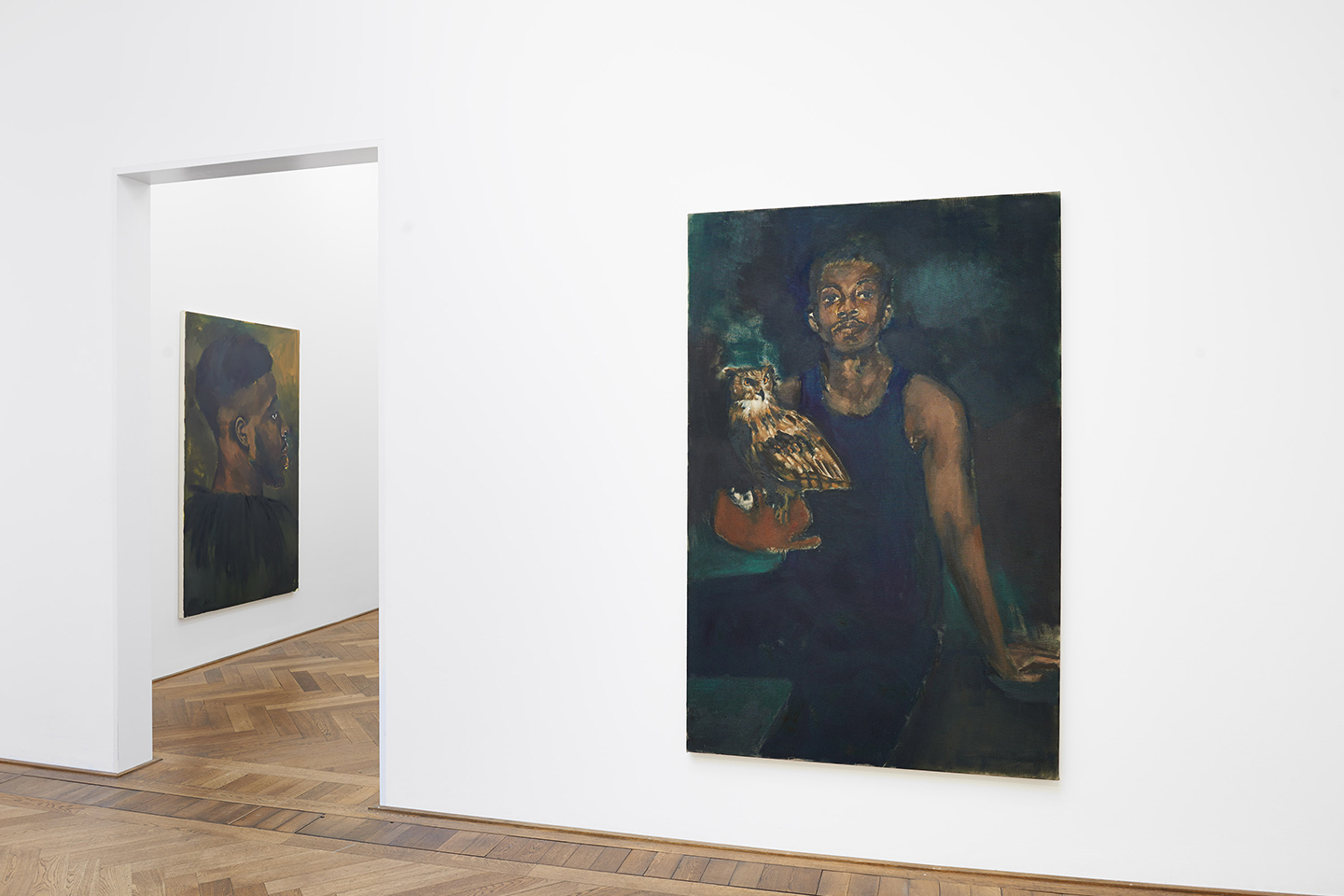 by Adam Jasper
Claude Lévi-Strauss had a thing about birds. He thought that we were innately likely to give wild birds proper names, like "Angela" or "Timothy," rather than the demeaning pet names we give dogs, like "Fido" or "Spot," or the intentionally unique names we give racehorses, like "Lord Cardigan" or "Belle-de-Nuit." Lévi-Strauss's explanation was that unlike dogs, which are part of human families but not afforded the full status of people, birds inhabit a more or less parallel civilization that doesn't intersect with our own. You can catch a bird and put it in a cage, but you can never really own its loyalties.

Birds are given human Christian names in accordance with the species to which they belong more easily then are other zoological classes, because they can be permitted to resemble men for the very reason they are so different. They are feathered, winged, oviparous and they are also physically separated from human society by the element in which it is their privilege to move. As a result of this fact, they form a community which is independent of our own but, precisely because of this independence, appears to us like another society, homologous to that in which we live. (Claude Levi-Strauss, The Savage Mind, 204)

Whether or not Lévi-Strauss was actually empirically correct is debatable. He wasn't really that into empirical research. But even if he's factually wrong, he's still right in principle—there's something strange, or rather estranged, about birds. It's something that Lynette Yiadom-Boakye also seems to have observed. Birds are the only animal that regularly appears in her paintings, and this seems to be because they can be co-present with people without implying relationships with them. In one painting in her current show at Kunsthalle Basel, Pander To A Prodigy (2016), a boy carries a peacock with its gorgeous tail politely tucked to one side. In another, The Matters (2016), a hunting owl sits on a youth's leather glove, its head swiveled around to look to the right of the viewer.
Lynette Yiadom-Boakye paints pictures that look like portraits, but are not. The people she paints are composite fictions rather than individual subjects. In this regard, and in another way that will be mentioned later, her painting is close to historical paintings composed to illustrate collectively known stories. They don't look like them, though. They look much more like the painters that Yiadom-Boakye has exhaustively studied, like Edgar Degas, Édouard Manet, and Walter Sickert. A lot of the backgrounds feature a harlequin pattern, an allusion to commedia dell'arte that is reinforced by the costumes that some of the figures wear, including a sad Pierrot ruff, and more than a few ballerinas. Commedia dell'arte provided stock motifs for painting that have barely been seen since the Great Depression, and their use here underscores the conscious anachronism of the images. They look like post-Impressionist works from the first Harlem Renaissance, in which men and women gaze out from the canvas with a certain polite indifference to the people passing by. Men and women—or, better, men or women. There are no paintings that show women and men together on the same canvas. The closest to being an exception is the final diptych, A Fever Of Lilies (2016), in which the two figures began as a couple on a single canvas before being repainted on two canvases, decorously separated. Whenever she paints groups, they are always small, homosocial groups.
The canvas is usually left unprimed, its raw texture showing through the paint. Parts of the canvas are even left blank to provide highlights. The figures themselves seem to be constructed from a spiral coming out from the face, almost like a mosaic, with a dark background that is added after the figure is roughed out. The painting is done without disegno, without prior drawing, so that it looks both improvised and effortless, even virtuoso. Yiadom-Boakye works quickly, completing each canvas in a single day or discarding it. The speed of the work recalls fresco techniques, and has something of the same immediacy. There's some modeling of shadow, but relatively little blending, contributing to the paintings' characteristically post-Impressionist look. Painted in seemingly at the very end are the overly bright whites of the eyes, as in the rituals of icon painting, where the eyes are added last because they are the most dangerous part of the image, the part that enables the picture to see the viewer. It's part of Yiadom-Boakye's seriousness as a painter that she respects this.
The other way in which Yiadom-Boakye's paintings resemble images of religious scenes is this: Claudio Vogt, who works at the Kunsthalle, observed that none of the people in the paintings are ever shown wearing shoes. This matters, because shoes are a part of costume that can always be dated. Shoes ground a work in a specific historical moment. In Renaissance painting, for instance, the patrons who commissioned the painting might be depicted in the foreground wearing slippers, but the most holy figures—like John the Baptist, or Jesus for that matter—are almost invariably shown barefoot. Leaving her characters without shoes leaves them outside any clear historical time. They can't step into our world. Conversely, the large-format paintings are all hung so low that you can almost step into them. The almost life-size figures are roughly at eye height. It seems odd, when in the gallery, that we have been so accustomed to looking up at works of art. This should make us feel closer to the people in the paintings, but it does not. It makes their distance more curious, and more unbridgeable.
.
at Kunsthalle Basel
until 12 February 2017