CONVERSATIONS
The Weight of What Happened: Mao Tongqiang
Close
1
2
3
4
5
6
7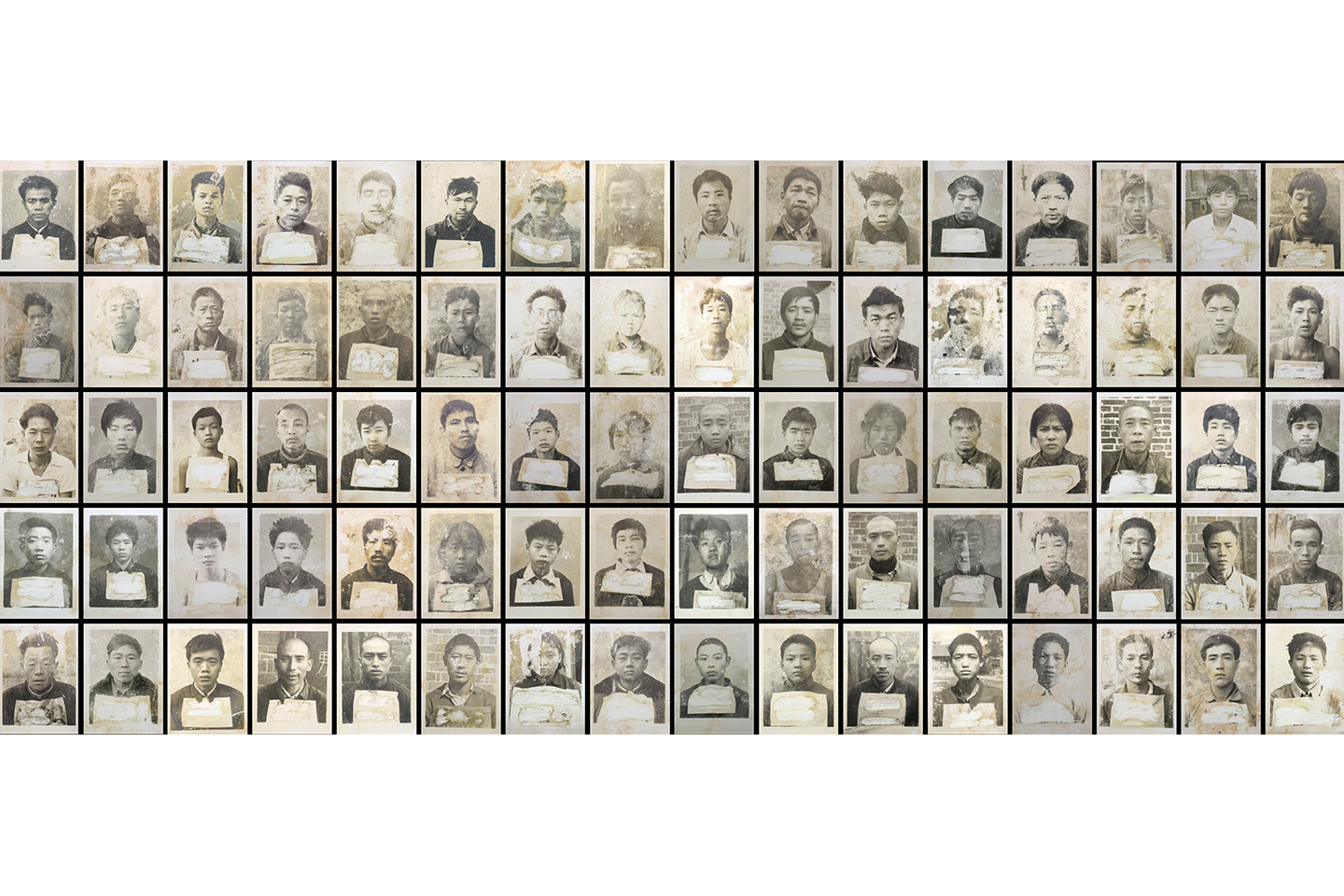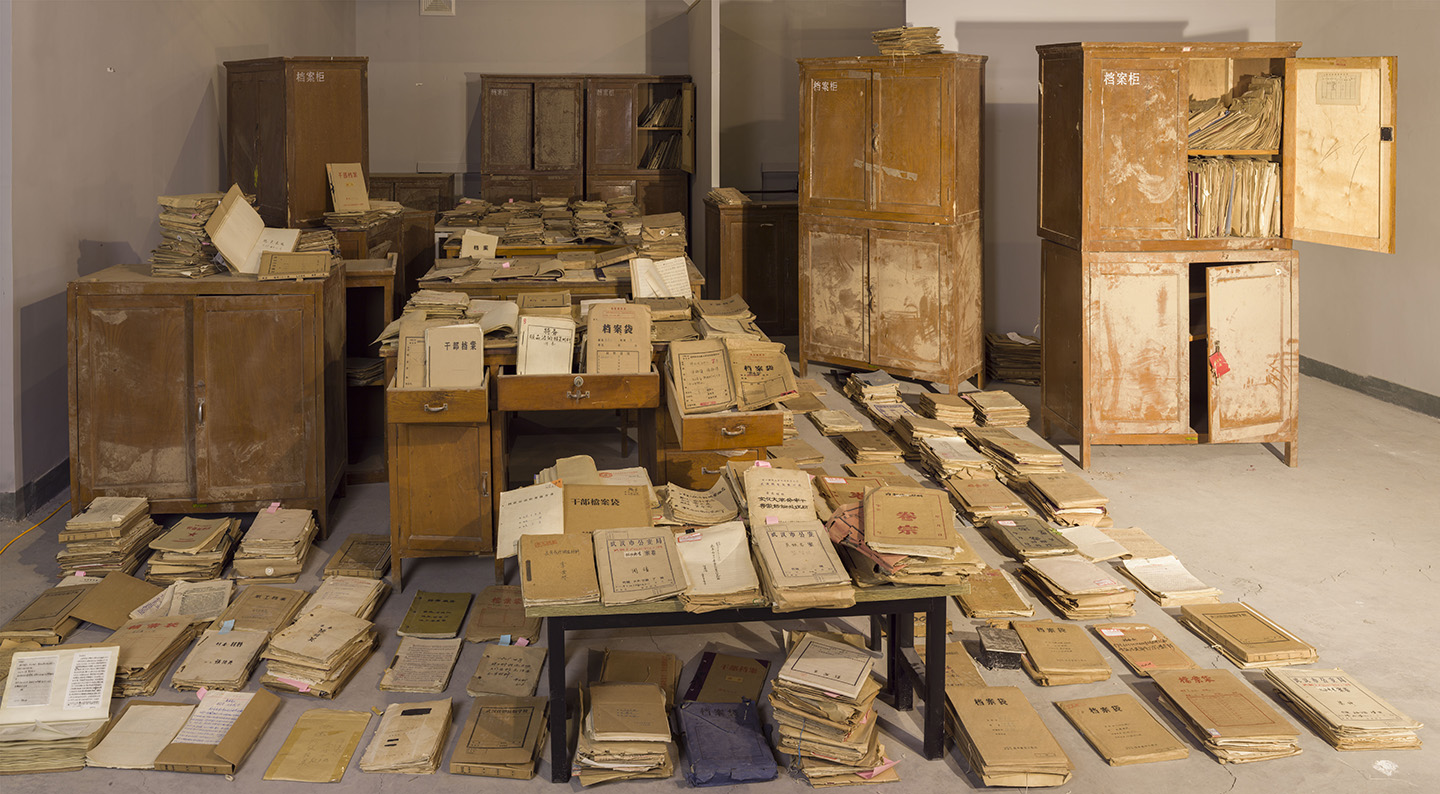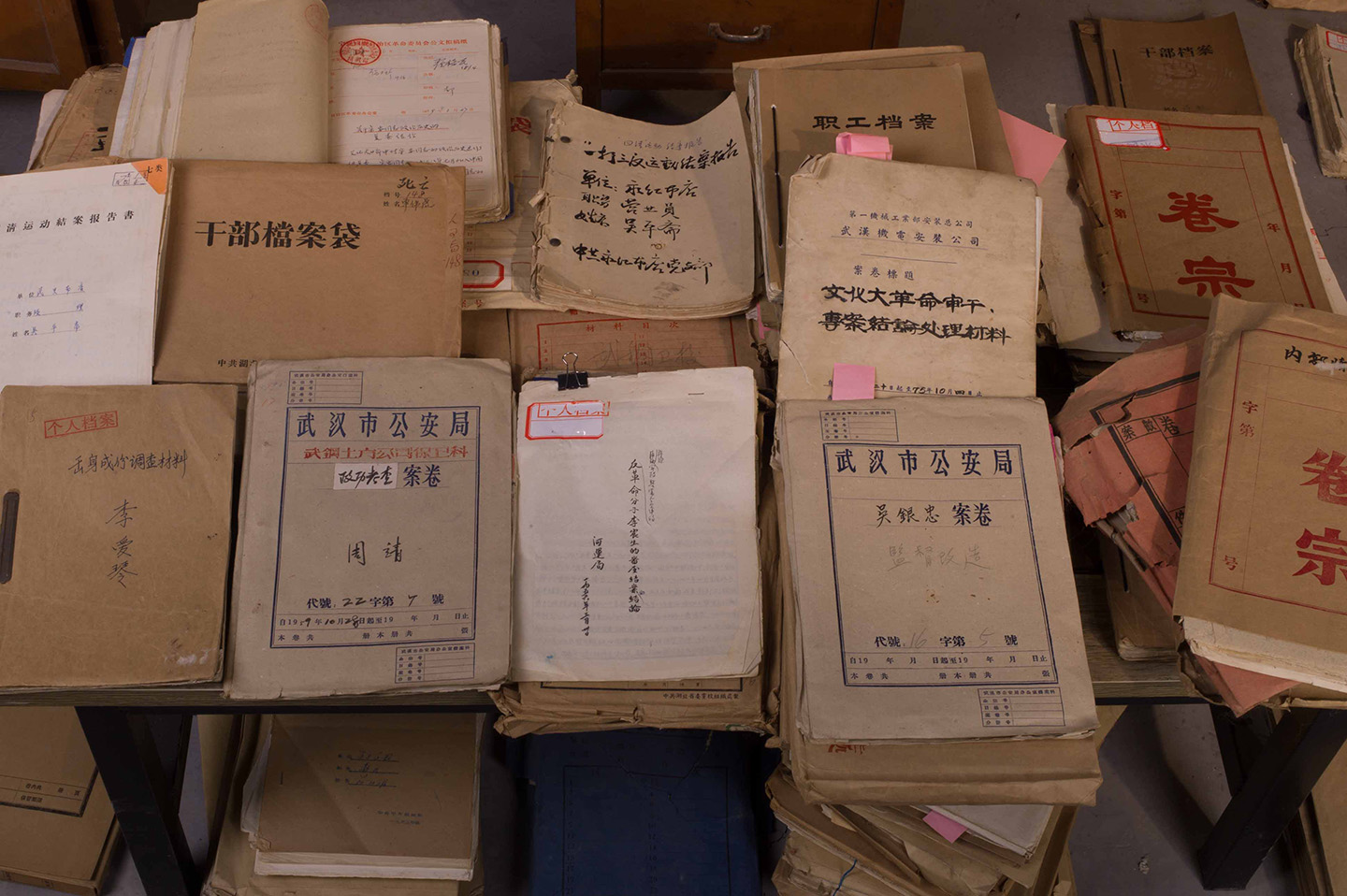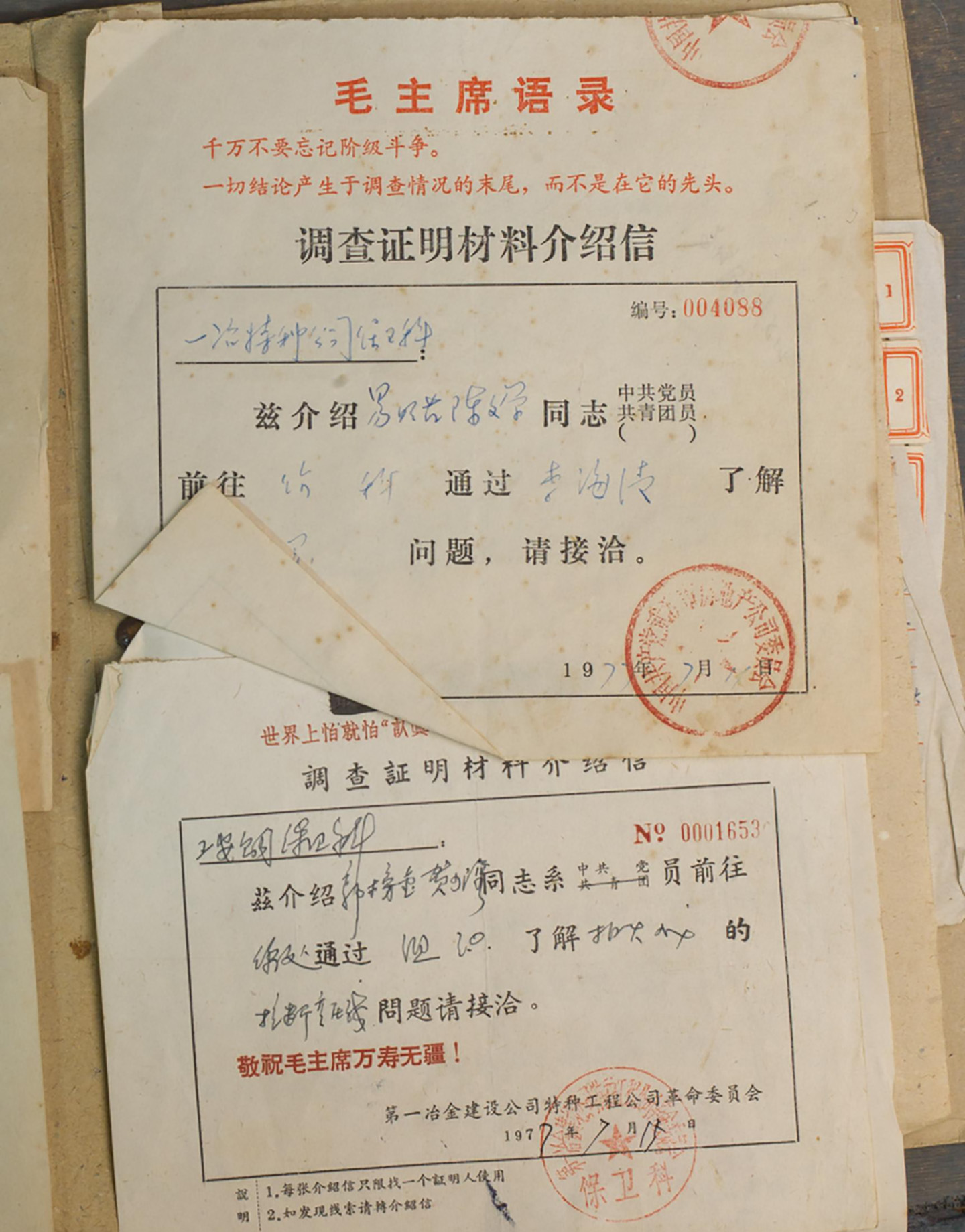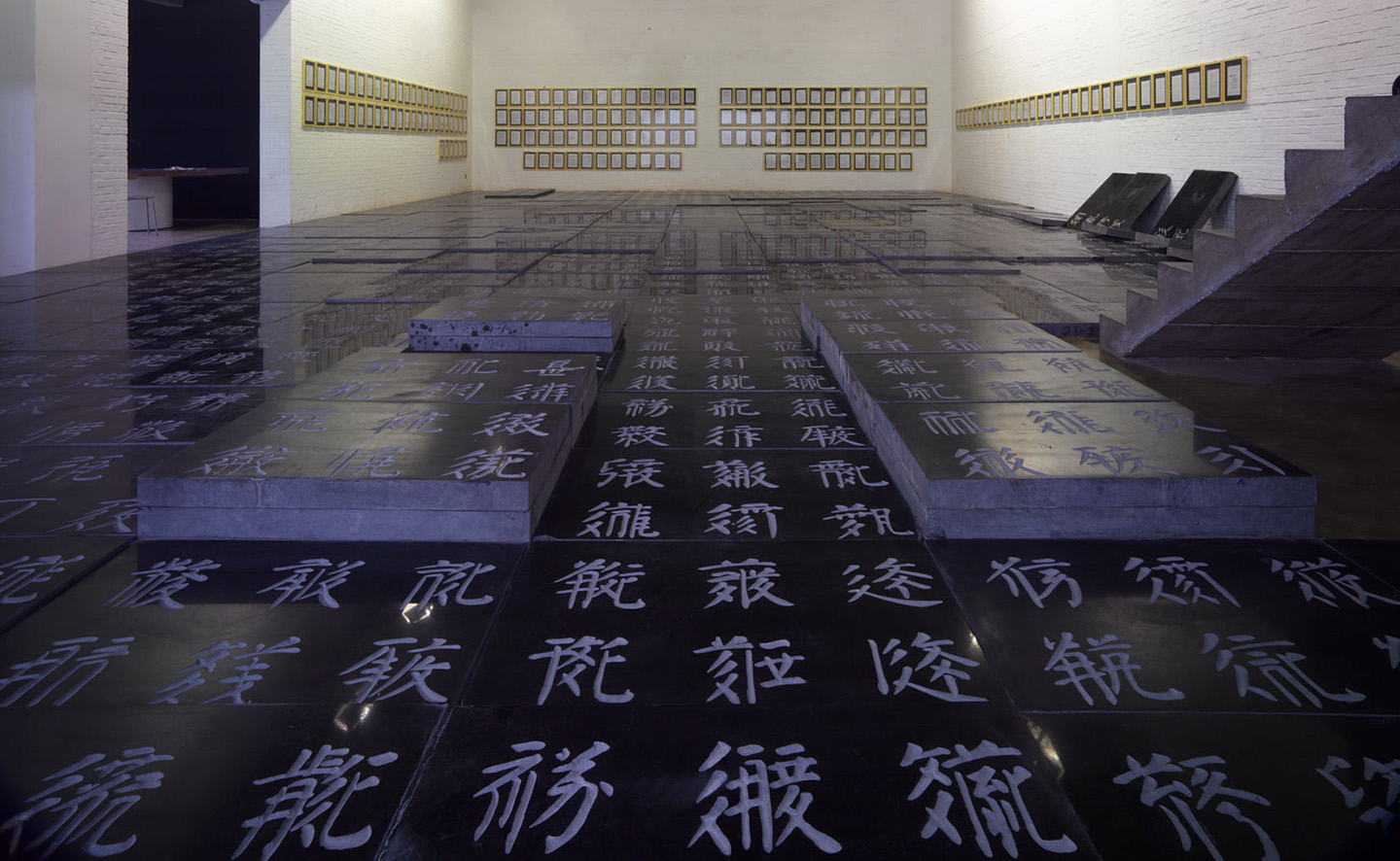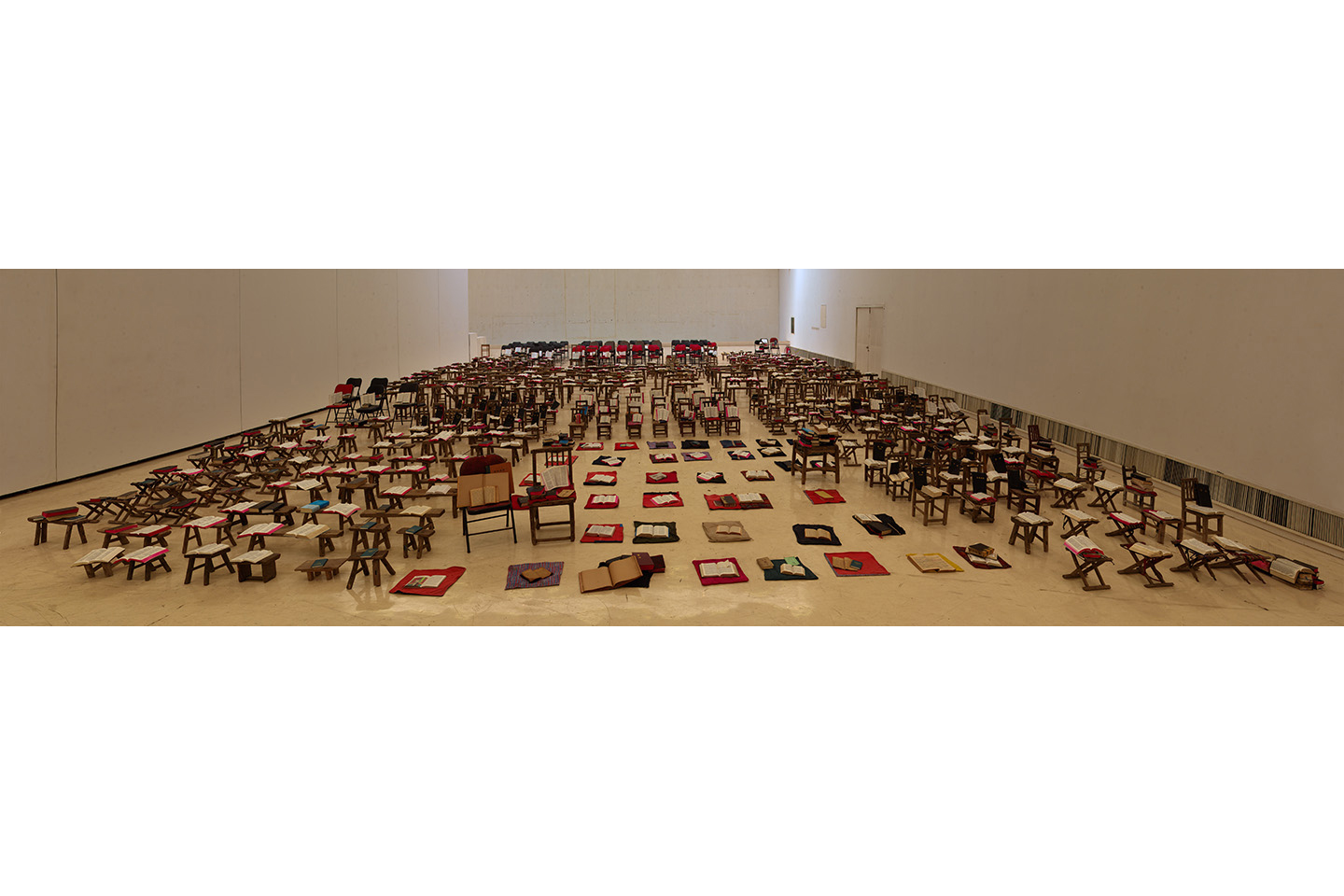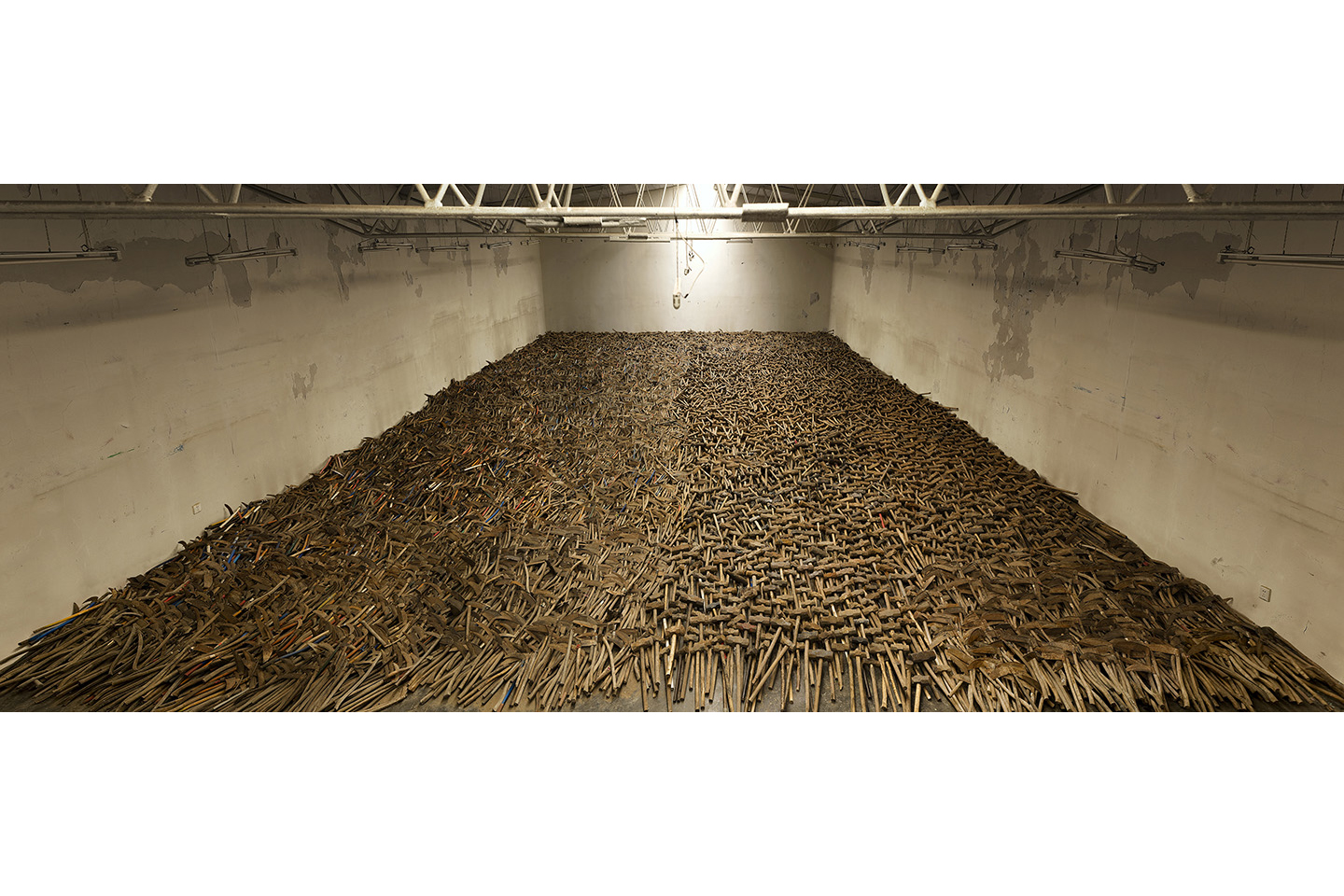 Mao Tongqiang and Gabriele Sassone in conversation
Today's Yesterday, the first edition of the Anren Biennial (directed by Lu Peng), presented—in the section The Szechwan Tale: Theatre and History (curated by Marco Scotini)—the work of Mao Tongqiang (Yinchuan, 1960). In this interview, the artist expresses his views about Chinese contemporary art and opens up about his long-term career, also giving in details commentary on Theatrical Pièce, the work he premiered at the Anren Biennial.

GABRIELE SASSONE: The Anren Biennale's section The Szechwan Tale: Theatre and History investigates the relationship between theater and history, stemming from The Good Person of Szechuan (1938-1940), a play by Bertolt Brecht. I would like to begin this conversation right from Brecht's play. The protagonist, Shen Te, receives a large sum of money since she was very hospitable with several gods. From that moment onward she is forced to masquerade as a man, and to become evil, in order to defend herself and the money from other people's greed. According to you, in contemporary China, is it still necessary to be bad in order to be good?
MAO TONGQUIANG: In reality human nature is very multifaceted, a person can be considered good or bad but this depends on the disciplinary regime of a given society. This discipline is a type of social norm: if a social value maintains that a behavior is good then the person is also good, but, on the contrary, the same behavior can be considered bad in another disciplinary regime. There is no good soul or a bad soul in the absolute sense.
GS: I agree. When did you begin to make art and who were your role models?
MT: A specific influence doesn't come to mind right away as a model. I consider my work to be a hobby. Even today, my approach is not that of a professional artist, in that a professional artist needs many things—for example the necessary relationship between artist and art system. I think that my work, taken as a hobby, allows more freedom.
GS: But today, in China, up to what point can one make political art? I am referring to the fact that, for example, during the Cultural Revolution, the artist had to be functional for politics and at the same time be understandable to farm workers.
MT: There are two types of artists in China: one is found outside and the other is found inside the art system and the Government. Each type has opposing values, they express themselves in different ways. I do not know if political art will truly be possible. But, I think, history and society are developing, they are nevertheless moving forward.
GS: You have had a long career. Which of your works do you consider most important in respect to what you have just stated?
MT: Actually, I'm not able to distinguish the importance of each work. Each of these has its story, synchronized with time and the social milieu. Each work is very important as it is imagined and created. For me the work of art is a way to speak: I have the duty to make public the current situation of art and of China.
GS: Li Xiating, one of the most important Chinese curators, gave a reading of I Have a Dream (2011) that particularly struck me. 385 slabs of rock upon which Martin Luther King's celebrated speech is engraved in the Tangut language, a language spoken by twenty or so people in the entire world.
MT: The meaning of this work is to explore a global theme like arriving at social rights. A theme that is current not only in China, but the world over. My intention is to demonstrate that, when one communicates in a diverse language, the translation can change the meaning a bit. Translation is a much more difficult concept than it may seem.
GS: The speed with which Modernity overwhelmed China has caused, among other things, the erasure of the past. Which is, from your point of view, the difference between history and memory?
MT: In this case I think I can explain everything through genetics. For example, our appearances, our characteristic, derive from the genes of our parents. Therefore, society also has its historical heritage: today's result is composed of a complicated history. Memory is a sort of "frame" inserted in history: it could be a courageous or glorious or tragic frame. This point, according to me, explains the relationship between history and memory.
GS: Would you tell me about Theatrical Pièce, the work that you presented at the Anren Biennial?
MT: The installation presented at the Anren Biennial is composed of numerous portraits in black and white, a sequence I worked on already many years ago, a large archive. Therefore, also in this case, I used an archival research method that is I began from the vision of the writing, or rather, the documents, to arrive at the images. During the 1950s, when modern China had just been founded, there was no law. The people presented in the portraits were all alive during that time, but then they disappeared. No one knows why.
GS: In our research process, how important is collecting?
MT: Gathering, collecting, I go chasing the concept of time. And, as you know, time holds the weight of what happened in the past. The portraits presented in my installation were of living people and the things and the images are connected to the lives of those people. So it is not a vague concept, but it gives a sense, makes you feel the heat of life. It is very powerful.
GS: I would like to close this conversation returning to the discussion of Theatrical Pièce. To avoid censure by the Chinese government you have to protect the portraits with walls and an irregular light. From my point of view you make your work even more evocative. So can one say that an obstacle like censure, at times, can help to improve a given work?
MT: During the finalization and the installation of a work of art many different kinds of problems can occur—for example those caused by censorship, by the relationship between the work and the space, or else problems caused by the work itself. But, these problems can transform into opportunities to correct and improve the work. Personally I like to find solutions when problems arise. This time, with the problem with Theatrical Pièce, I saw it above all as a new chance, and in fact, drawing on some past experiences: when the experience meets the right occasion, the creative process generates new ways to present the work. New strengths emerge in the work. I was lucky. And besides, the concept of contemporary art is "in time." The space of the current society and environment offer us a context about which to think. When the context changes, the meaning of the work also changes—it can become more or less effective. Our society is transformable, and therefore so are artists and their works.
Translation from the Chinese by Li Yiran and Yin Shuai