CONVERSATIONS Mousse 52
At the Tip of My Fingers: Marc Camille Chaimowicz
Close
1
2
3
4
5
6
7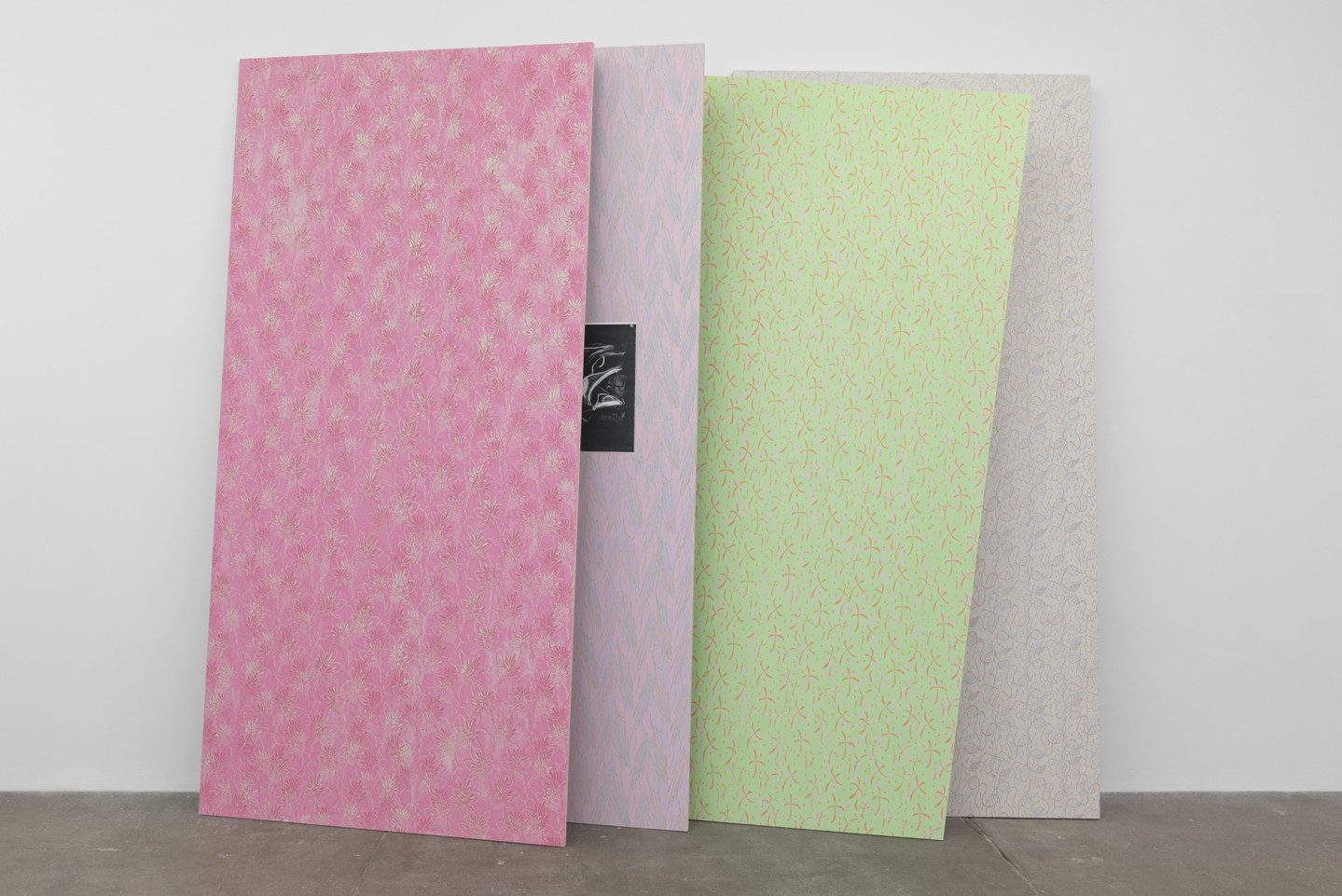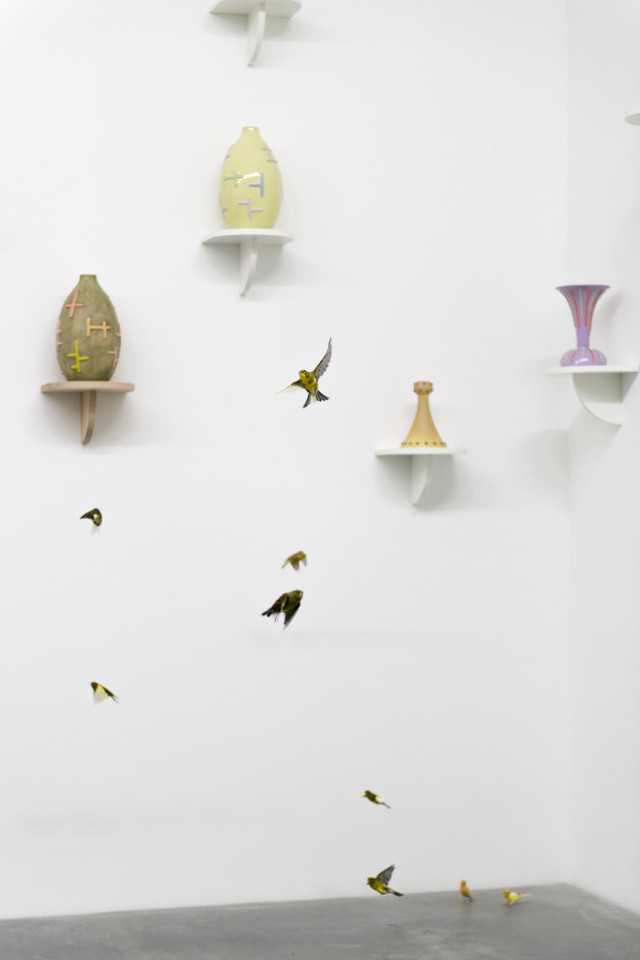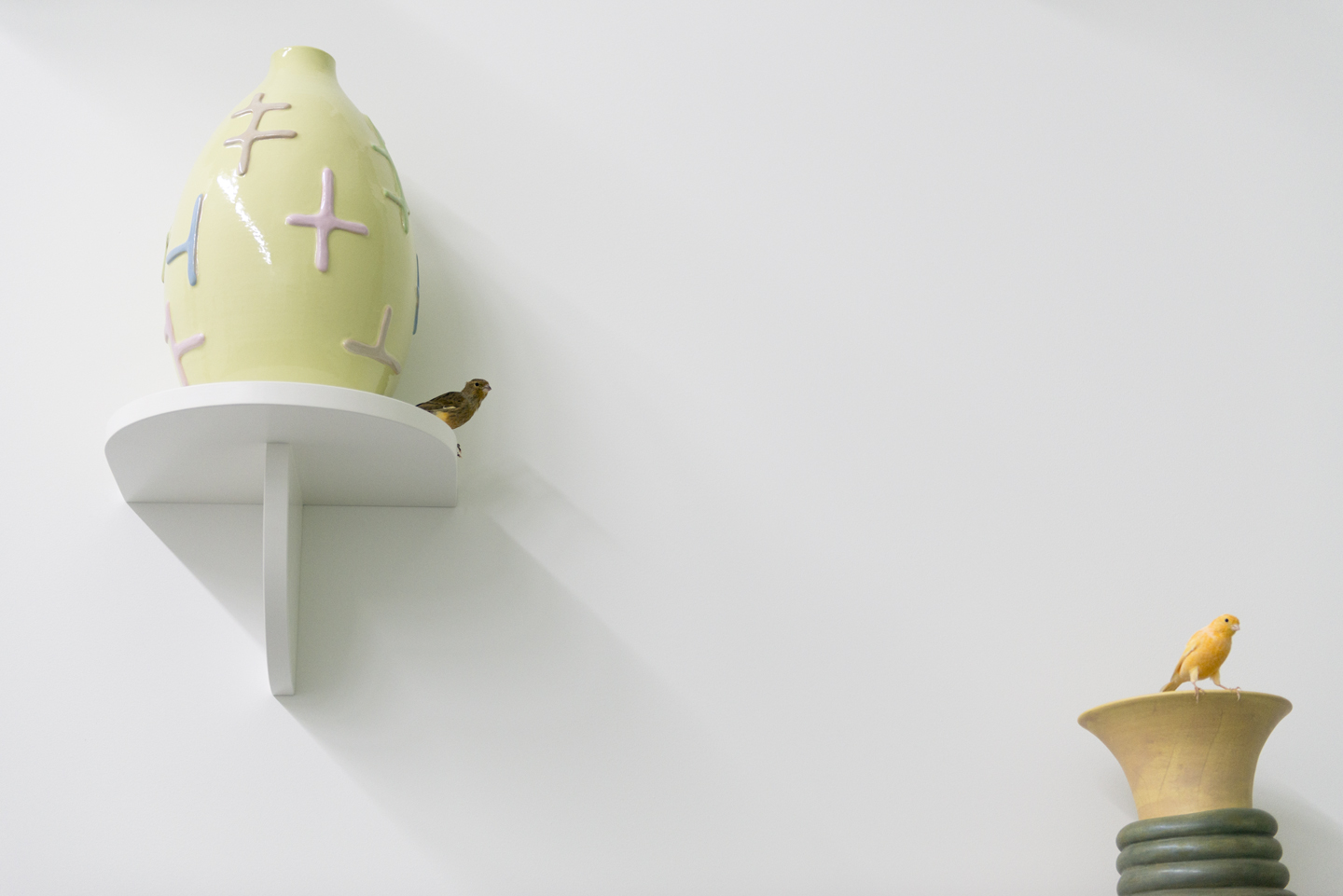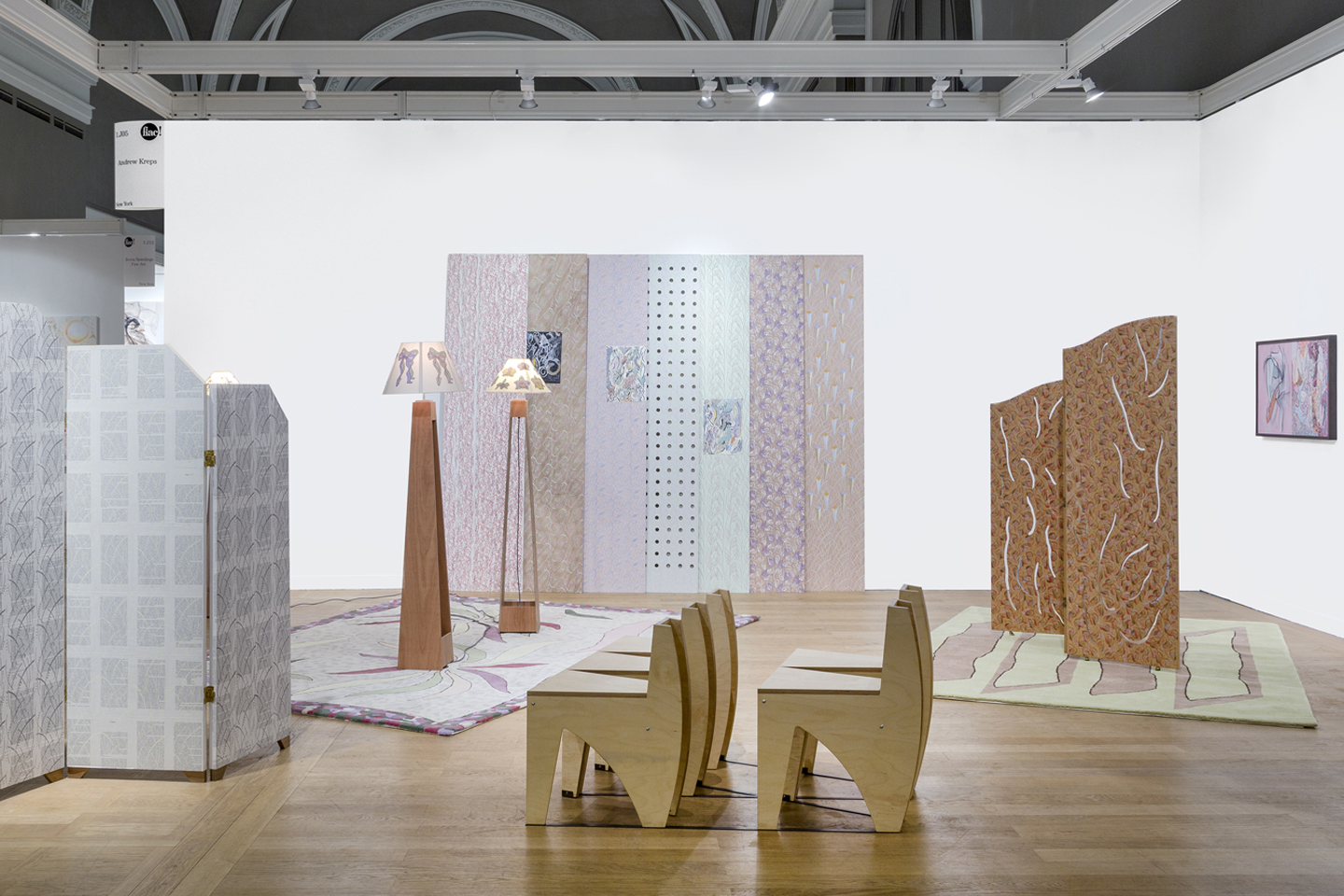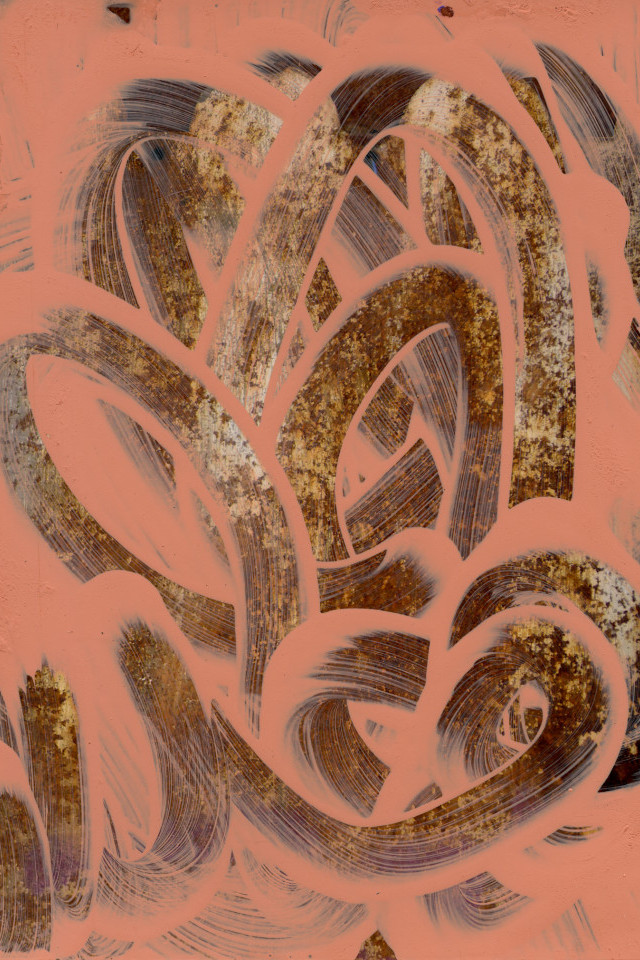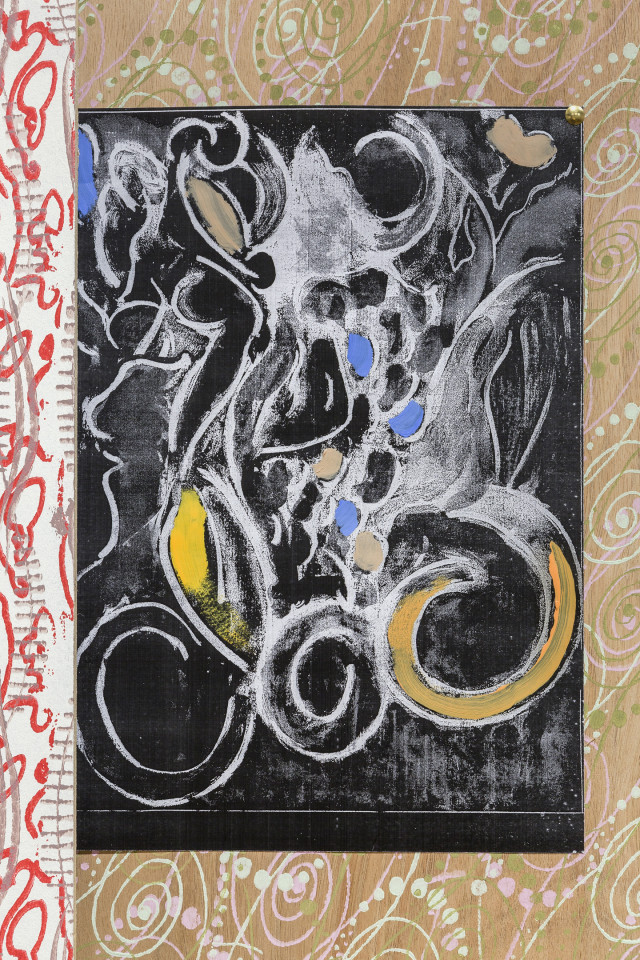 BY EVA FABBRIS
Tristan Tzara said that "thought is made in the mouth". In this conversation with Eva Fabbris, Marc Camille Chaimowicz describes the working methods that underlie his practice. The history of design and the culture of rebellion intersect through the constant visual and spatial reinvention of private places, dwelling places, places replete with existential echoes. In a journey that sets off from the details of execution and arrives at the encounter between work and viewer, Chaimowicz sheds light on his utter devotion to the object: intimacy is not a theme, it is the state of mind that characterizes the process. And this development is what yields the always slightly disturbing, strained situation in which the viewers of his all-encompassing works find themselves: sensually, almost erotically stimulated by the trembling surfaces and quiet shadows through which this artist moves. Intimacy springs from the fingertips; Chaimowicz employs a wide range of elements from the visual culture of the last 150 years, compressing them into new abstract forms. The status of his material and its sources remains open, mobile, completely vivid, and as a result, the distinction between object and work, furniture and sculpture, decor and painting remains charged with ambivalence.

EVA FABBRIS: We shared a few texts and sources in preparation for this conversation. Among them, a note by Sabrina Tarasoff where she speculates that "the return to craft methods of making suggests some sort of semi-privacy from the peering eyes of capital". Could you comment on this, from the perspective of your own making methodologies?
MARC CAMILLE CHAIMOWICZ: I like this quote! Not so much because it could be construed as honoring "craft traditions"—which I don't, as such—but because it acknowledges the "semi-privacy" of making. This resonates for me, in that with regard to objects I invariably proceed, often by the tips of my fingers—with balsa wood, cardboard and glue—as a way of thinking speculatively (this tactility surely being a form of intimacy), which is therefore the antithesis of "the peering eyes of capital"!
EF: This original dimension of tactile intimacy is something that is intensely present in those works of yours that dance in the realm of the object, that touch on a potential function. These works are necessarily produced by manufacturers skilled in specific materials and processes. Could you describe these collaborations a little? For example, let's stay in a field characterized by a manifestly tactile aspect, ceramics. For your solo show at Galerie Neu in fall 2014—which also featured pieces by guests Klara Liden and Manfred Pernice—you made 40 vases with Bottega Gatti in Faenza, Italy, a workshop traditionally involved in artists' projects. How did you get on with them?
MCC: Well, given that Davide Servadei—the Artistic Director of Gatti—speaks neither French or English and I don't speak Italian, our dialogue was muted, or at least deferred! I was, however, fortunately accompanied by Marta Fontolan, then my contact at Galerie Neu in Berlin, who was able to interpret, and it was equally helpful that I had previously worked with glazed earthenware in Nevers and Quimper and was therefore familiar with both process and potential. I had prepared for our first visit, introducing myself by means of a portfolio of working drawings and a color chart, and as Marta was researching possible glazes with a technician, I was primarily using sign language to negotiate possible forms for vases with Davide and a clay "thrower."
I've found that if one shows empathy with craft specificity, the specialist will in turn be attentive to one's agenda (and also that they generally enjoy having their skills put to the test). A working vocabulary was thus proposed and prototypes agreed on; and these, some months later, were duly sent to London so I could then suggest possible corrections.
EF: I guess in a sense, then, this working vocabulary derives from the sensuous tactility you were describing earlier…
MCC: This also applied to a range of 3D items, notably the furniture pieces, since working with maquettes has better enabled me to think three-dimensionally. Or, taken metaphorically, a caress which resonates is invariably a quest!
EF: In your work, this collaboration with manufacturers and realization of 3D objects runs parallel to your pictorial practice.
MCC: The primary contrast between the practice of painting and this way of working is related to touch, and the absence of it… but this can then be negotiated through the mediation of drawing. And so at Bottega Gatti, a different dialogue, which had begun via linguistic translation, was later extended through the interpretative tool of drawing…
EF: Speaking of your working method, I've been fascinated by your accounts of the time you spent last summer in Burgundy, working in your house together with your assistants…
MCC: I've worked regularly with my French assistants, who are therefore familiar with my ways. But this had previously entailed distance: me delegating things, which could be quite predictable and mechanical. Last summer, in Burgundy, we worked differently, at the same time and in the same building (although not in the same space; they were downstairs, where we'd installed trestles, and I was in the studio, on the floor above). They were working on a new panel piece—a version of which is probably to be shown in Rome in May—in a situation that allowed greater potential for dialogue, fluidity and improvisation. Meanwhile, I was working on a new diptych, Summer's End, which was made uncharacteristically quickly, i.e., intermittently completed over three months and perhaps as a result, showing a greater lightness of touch (shown at FIAC last autumn).
EF: Lucy McKenzie recently described a parallel between "the powerful natural materials that are instrumentalized in Marc Camille's work, like marble and fine cabinetmakers' wood, as well as their metaphorical counterparts, figures such as Genet, Cocteau and Flaubert. The physical matter, complex and precious in its own right, gets paint rolled onto it and then is stacked, its inherent value overturned. The personalities too, forces of style and intellect—their failures and successes part of their beauty as fissures are in marble and stray bullets in forest rosewood—are interwoven into Marc Camille's conceptual and sensory narrative". In 2013 you conceived the visual matter for the English edition of The Studio of Giacometti by Jean Genet. You had already invented and evoked a form of domestic interior for this author in your show Jean Genet: The Courtesy of Objects at Nottingham Contemporary in 2011. The book describes Giacometti's studio as a place of intense intimacy between the privileged visitor and the artist…
MCC: It was an honor to be involved in this publication, a long overdue English translation of this majestic text. And regarding the visual matter, my approach was based on the premise that a very pretty French edition was, in my view, chronically imbalanced, in that the use of attractive black-and-white photographs of Giacometti's studio were so seductive as to unduly dominate the text. My response was therefore to propose a rebalancing, whereby the text was to be primary and the visual matter accordingly subservient to it. I therefore offered an anti-aesthetic that entailed photographing incidental details of walls, doors and locks—taken in both Toulouse and Burgundy—and then painting over, scribbling on, scratching and in general, visually "soiling" them. They were then transferred to Japanese paper—the book was designed in conjunction with a wonderful London-based designer, Fraser Muggeridge, who excelled (like the previously mentioned specialists) with insights and liaising.
EF: Architectural elements taken from a specific area, items that define the perimeters of a private space, protections that were used for decades and decades to determine what was inside and what was outside. Something similar happens in Proposal for a rural home. This piece, which was made for your show at Synagogue de Delme in 2007, is a wooden house with two small, round windows taken from traditional buildings in the region, and it is inaccessible. Your visual intervention in a book like The Studio of Giacometti, which is emotionally charged, and very much summons up physical presences (of bodies, of sculptures) moves in the direction of discretion. This makes me think of your earlier performances, when you shared your private space, certain intimate experiences, with the public: for example, drinking tea, a subtle stimulation of taste. You gave people the possibility to step in, but not in order to open out, not to voice a loud declaration…
MCC: Yes, intimacy, both as bodily manifest, and symbolically—as a mental state—is surely a possible link between exclusivity and its opposite (for example, in paintings as different as those by Vuillard or Morandi!). And furthermore, it is a feature of the kind of understatement which you allude to…
EF: Could we consider the presence of the canaries in your exhibition at Galerie Neu—the one we mentioned previously, where you showed the 40 vases—an emblem of this mental state?
MCC: Perhaps! In order to avoid upsetting the 40 canaries, the visitors to the work Forty and Forty… were let in gradually, only five being allowed in at any one time. This therefore slowed down the experience, establishing a feeling of privilege or a sense of exclusivity and intimacy… the very vivacity of the free-flying birds tended to be countered by the unusually long time that people spent within the work (such was the pleasure and energy established that the gallery staff were rumored to have been impatient to come in to work). From the perspective of authorship, however, the unpredictable or anarchic behavior of these tiny birds was such that the usual pictorial control was forfeited or qualified… and the possibility of a pact between the viewer, the live element and the work was instead perhaps proposed.
Marc Camille Chaimowicz established himself in the1970s with installations and performances, which included the artist's photographs and his prototypes for fabrics, wallpaper and ceramics, as well as found objects and artworks by others. His work combines sensitivity to the personal and daily life with a highly developed sense of theatre and lifestyle. Among his latest shows there were the booth of Andrew Kreps Gallery in FIAC and Forty and Forty with Klara Lidén and Manfred Pernice at Galerie Neu, Berlin.
Originally published on Mousse 52 (February–March 2016)