EXHIBITIONS
Margherita Raso "Piercing" at Fanta Spazio, Milan
Close
1
2
3
4
5
6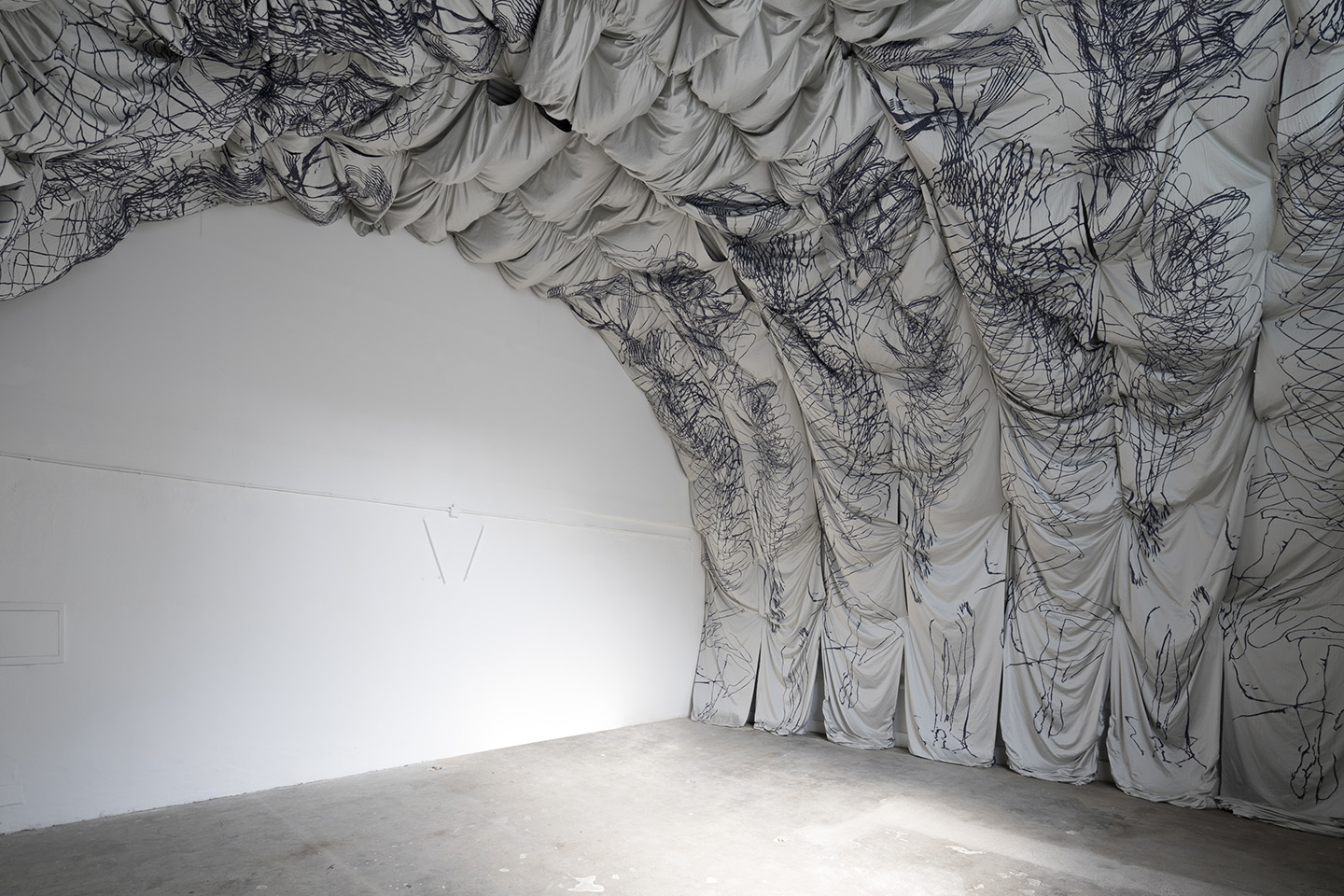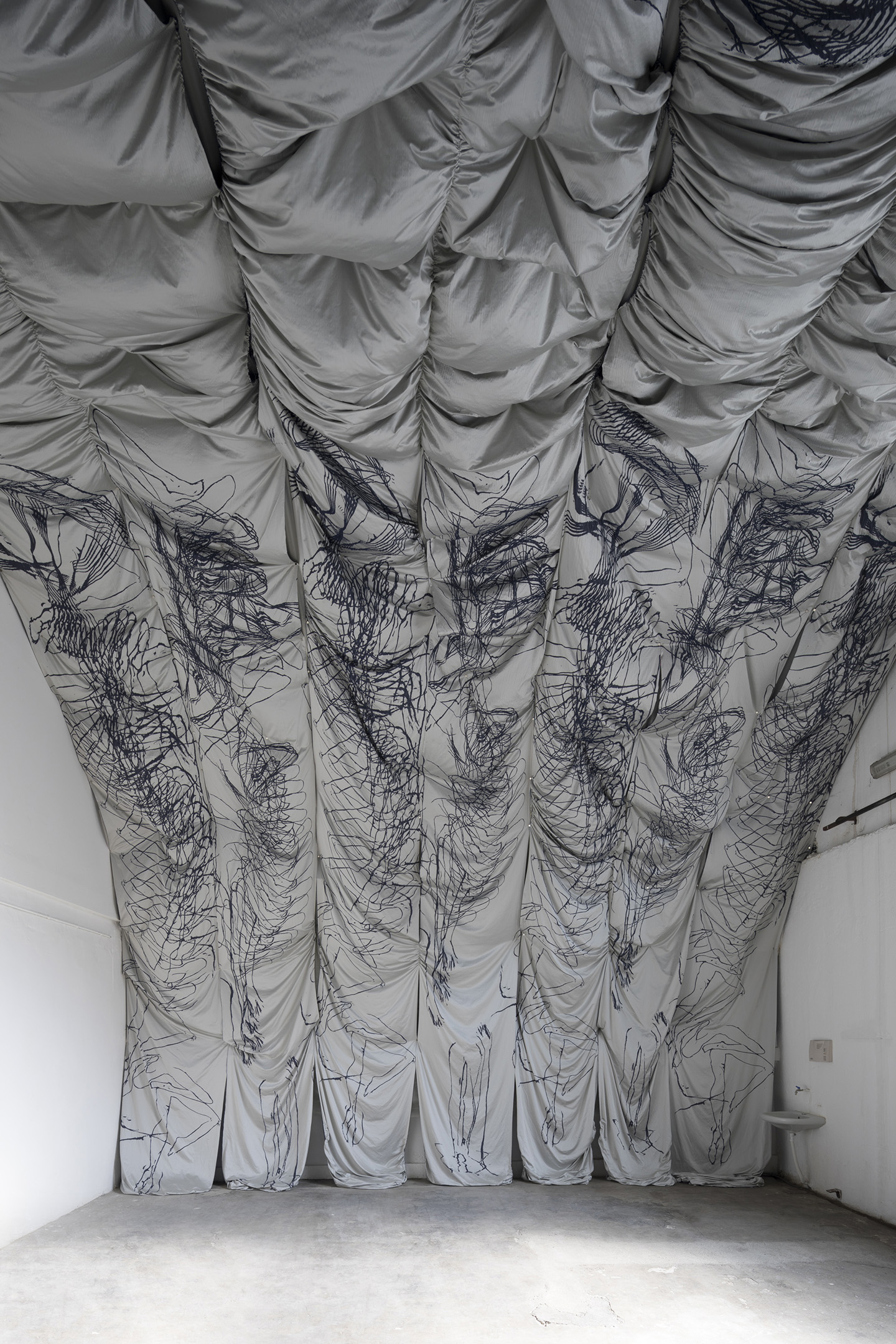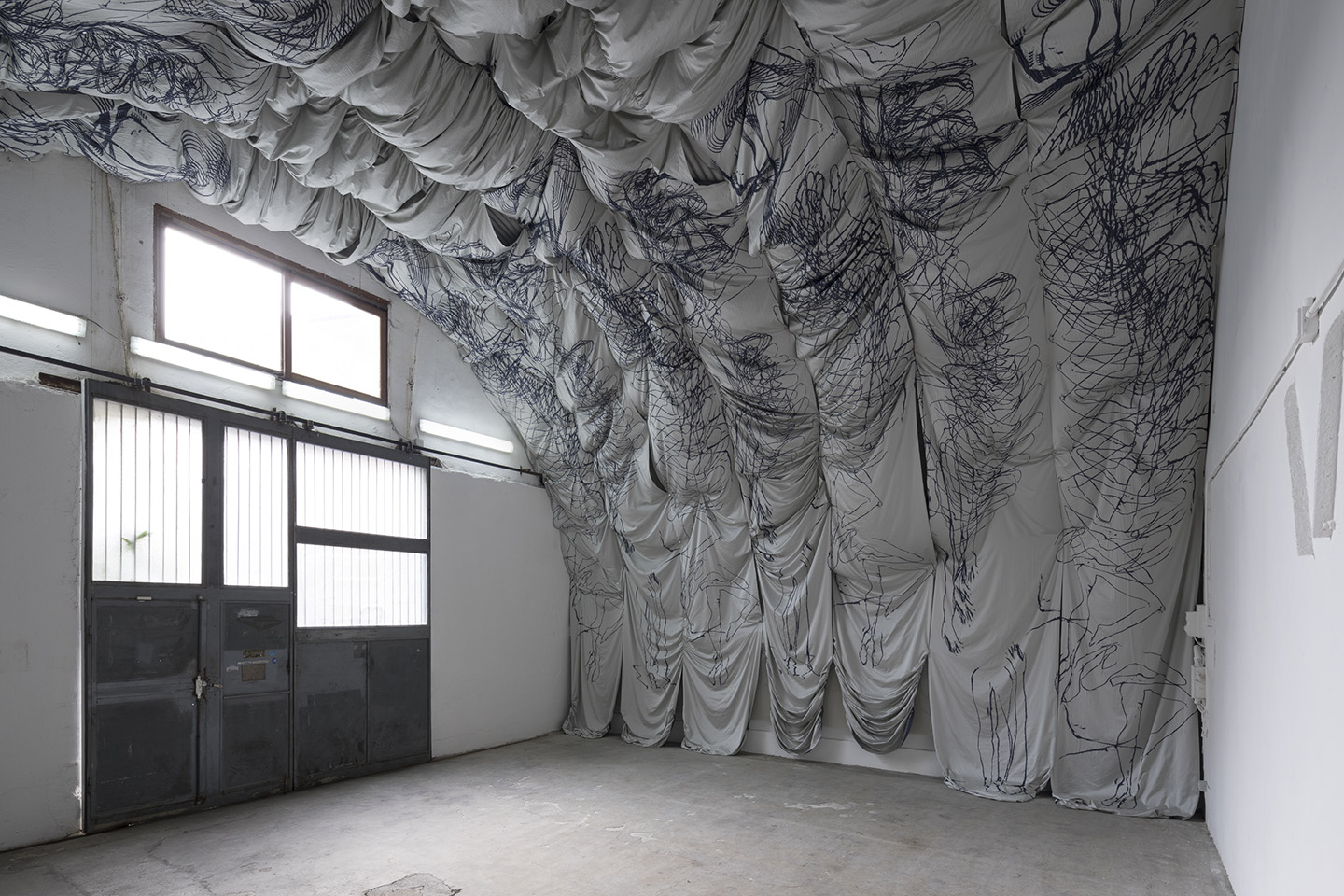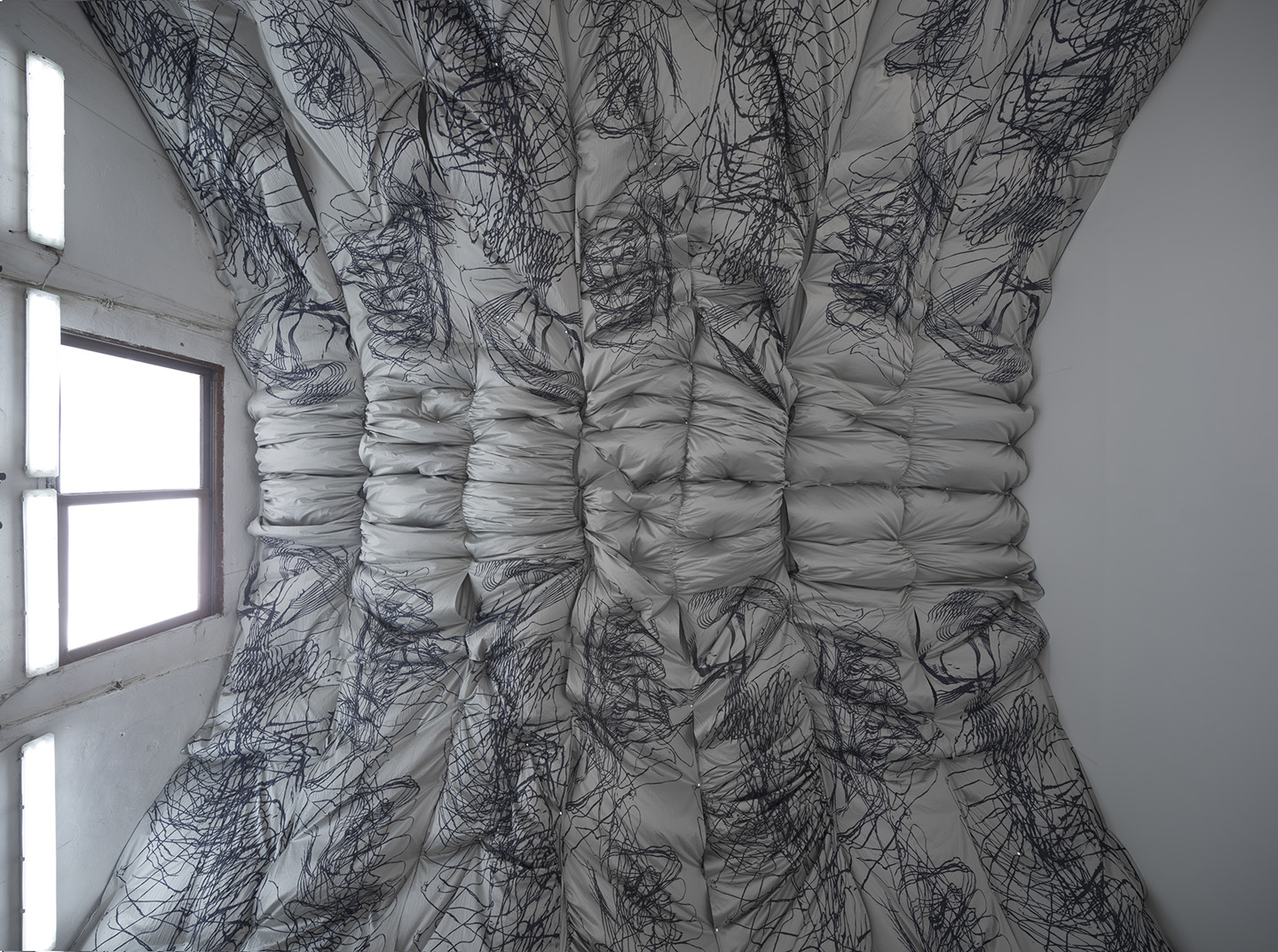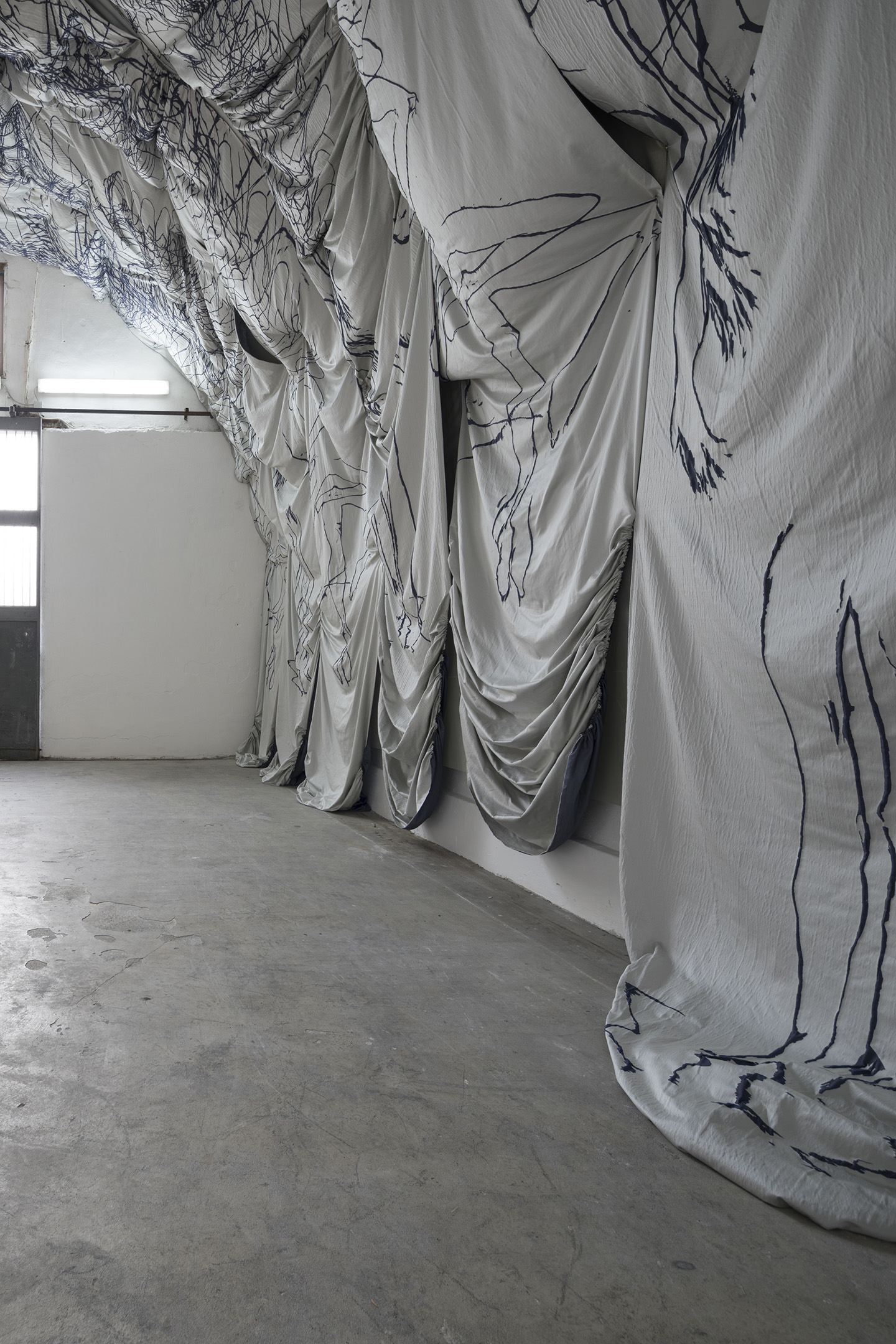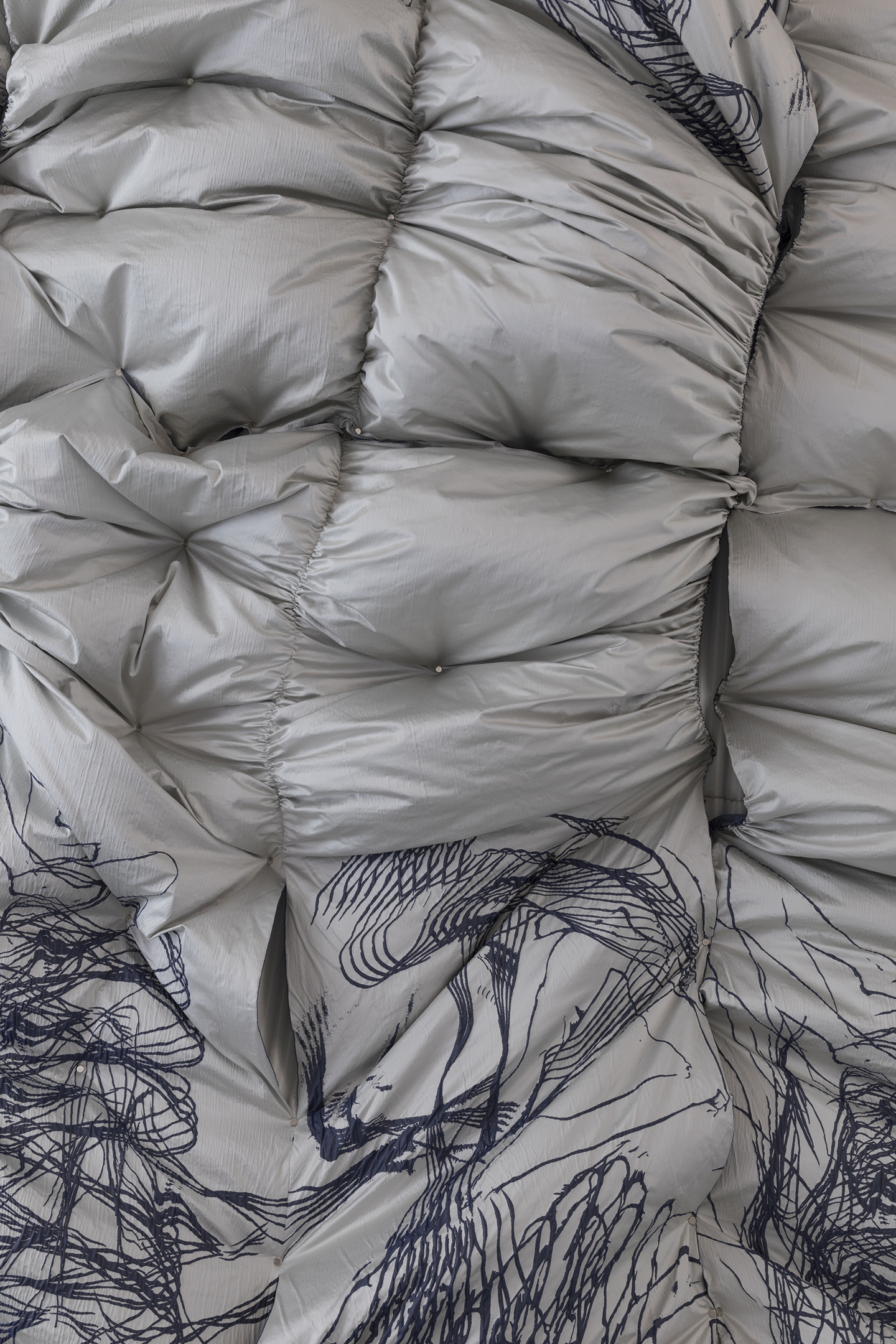 "Piercing" is both a noun and a verb.
"To pierce" means to perforate, to cross. To create an opening, a break, a vacuum in which to insinuate a foreign body, testing the possible adherence between two surfaces that are in contact.
Margherita Raso intervenes in the space reflecting on its nature – as a place of passage and shelter – bringing it back to its essential architecture in order to occupy it with a gesture that alters its configuration.
In this attempt of settlement, the body becomes the fundamental unit of measurement: its ability to move and mark a surface is recorded in the fabric that covers the vault, in a composition that becomes more and more frantic as it ascends towards the top.
The trace of this movement is pushed, through repetition, into a figure whose profiles overlap. Returned into a sculptural form, it moves back to a body in motion as the fabric penetrates the space, clinging magnetically to it.
What interests Margherita are the possible areas of contact between actions in reciprocal tension, such as sculpting and modeling, intuition and compositional rigor, the continuous compression and expansion of space and time.
In this operation, the artist investigates the possibility of grasping an image, putting it under stress by creating frictions that allow her to brush its boundaries.
.
at Fanta Spazio, Milan
until 3 December 2017