CONVERSATIONS Mousse 18
Suggest a Song: Marius Engh
Close
1
2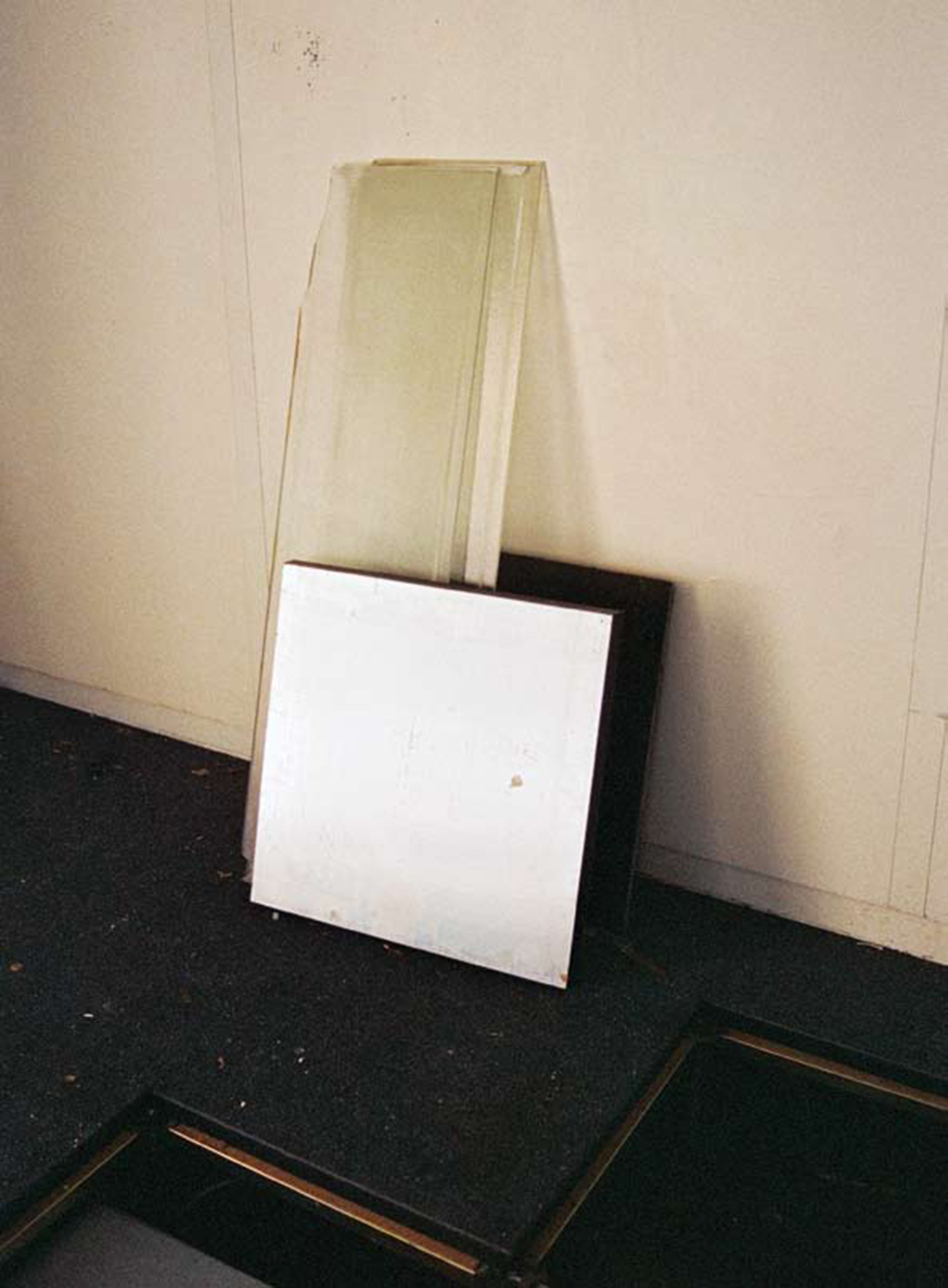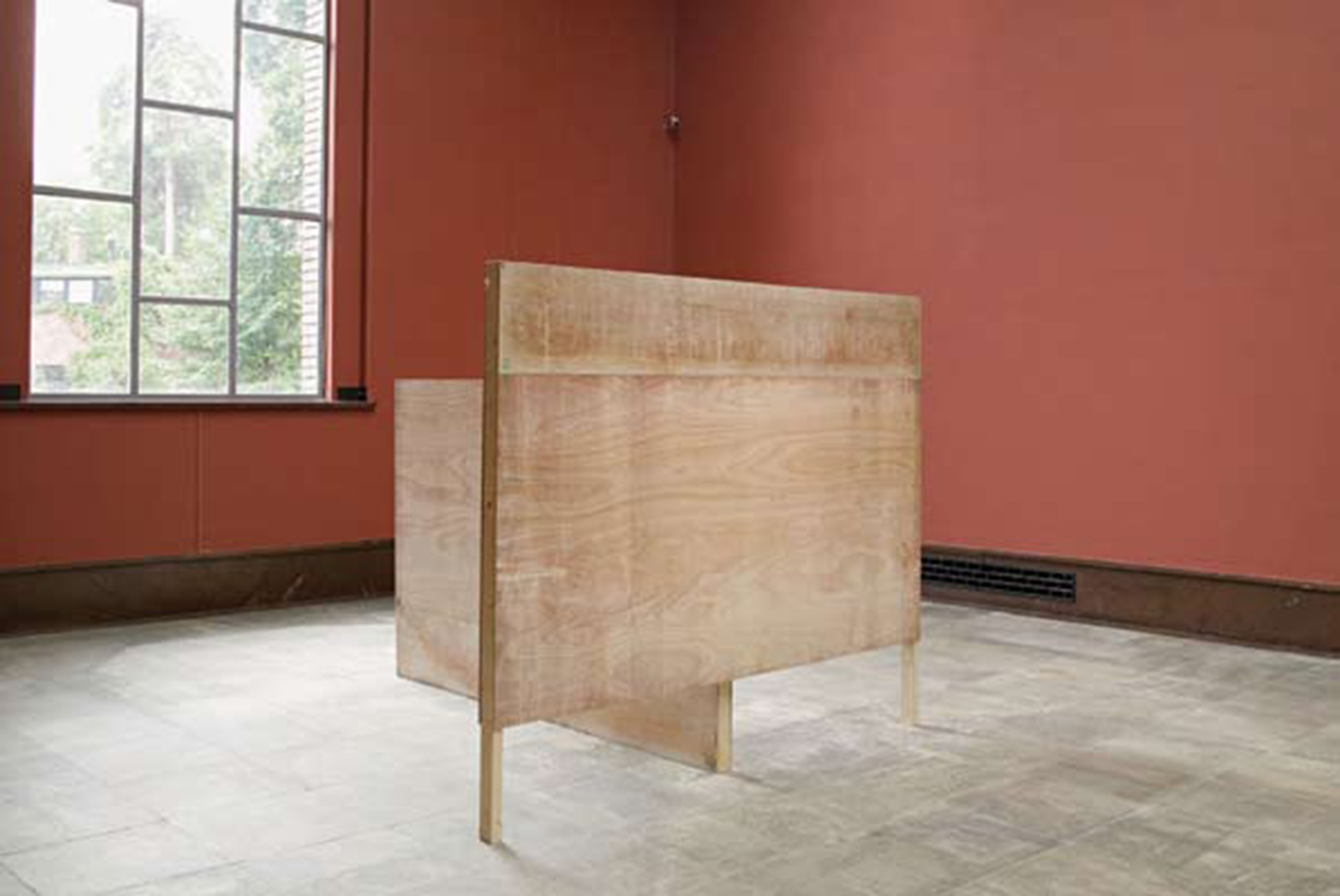 by Stefania Palumbo
Marius Engh's work seems to derive from the encounter between minimalist forms and prosaic elements. This apparent formalism, however, dissolves upon closer observation, in an unexpectedly political twist. That is why in Lycanthropic Chamber, his solo exhibition at Standard in 2008, one could see nothing that physically resembled a savage beast: the wolf-men were hidden behind the signatures under photos of identical airplanes, fictitious identities that the US government used to authorize the air transport of prisoners of war to countries whose judicial systems accept "alternative" interrogation methods…


STEFANIA PALUMBO: Your most recent project, The Center of the World at the Preus Museum in Horten, Norway (running until April 26), is part of a series of exhibitions that the museum has organized to explore the photographic tradition of Nordic countries. How does your work relate to photography?
MARIUS ENGH: The camera works for me by focusing me on my motive, which is to explore and investigate the cultivated landscape, its history and its meaning in terms of visual signifiers (and how I relate to it, and my attempt to get an understanding of it.) Photography is a good tool for composing and documenting a reflection about some of the things that I find interesting on journeys to specific sites, or on walks where, in my curious search for a motive, I can lose myself in human nature's labyrinth of façades and similarities. There are also "cracks" to be found, which offer a pause for reflection and thought. Mostly, however, the "monoliths" of urban space make man blind to his surroundings, since they make everything efficient and regulated.
SP: In the Preus Museum exhibition, you have presented a project that is unquestionably an organic whole, a narrative form of scrutiny that springs from your interest in architecture or photography as a means of telling history. It is an investigation of military architecture and mythical and religious monuments, and of how they have survived and interacted with time. How do you approach this relationship with time?
ME: In the exhibition The Center of the World, I think about time in an archaeological way. A place acquires a "spirit" (genius loci) through its cultivation. And over time, the place attracts new activities due to its history. The cultures that rise up on its ground feed on it, as if it gave a symbolic power and meaning to cultures old and new. This is one of the main topics in the exhibition, how this is used in a narcissistic power struggle to determine the centre of power. It seems like this struggle has been going on since the very dawn of history.
SP: Reproducing objects, forms that already exist, and appropriating them to create new possibilities, new circumstances in which these objects establish a different relationship with their surroundings, when placed in contexts completely different from their original ones, like an art gallery or a museum. I think this is a fundamental part of your artistic practice. What leads you to choose specific "subjects" for your work?
ME: I have always been most interested in what is real, and the different kinds of reality that take shape in this world. I try to deal with some of its aspects, and through these different approaches, I get to discover a bit more about the origin of the chosen subject, as well as getting the chance to search for qualities that are worth interpretation. And maybe this process helps me develop new views and ideas of things.
SP: In the latest project you have underway, An Aggregation of Adversary, you will reproduce fragments of structures that belonged to the US National Security Agency's listening station, built during the Cold War on the Teufelsberg hill in Berlin. What point are you at in your work?
ME: I haven't yet finished work on An Aggregation of Adversary and it hasn't been exhibited yet, except for a series of photographs that overlap with the project called Lead, Follow or Get the Hell Out of the Way. But the idea is to produce objects related to this place and its historical location, based on some of the interiors that formed the listening station's office landscape and on some of the technical devices.
SP: The Teufelsberg has an interesting history, doesn't it?
ME: Yes, Teufelsberg, which means "Devil's Mountain", is the highest hilltop in Berlin, and is man-made. The story goes that it was made to erase the traces of a technical military university that was built before World War II. It was Albert Speer who designed it, with his theory of "ruin value" in mind, which resulted in a building complex that was made to stand for thousands of years. And if it were to collapse, the ruins were meant to remain as an impressive sight for later generations. Well, it didn't turn out that way, because after the war was over the Allies tried to demolish the building, but found it impossible, so they decided to bury it. The material used for this was rubble from houses destroyed in Berlin. The remains of approximately 80,000 buildings were dumped on top of a building whose cornerstone had been laid by Adolf Hitler himself in 1937. The hill was then planted with thousands of trees in order to make the site, and its history, dissolve into nature. At this point, the hill could be read as a symbol of the war era, but it was put back into use during the Cold War, when its top offered unobstructed reception of signals from all directions; it was a strategic place for the NSA's listening station, put there to crown the former events that had accumulated, in terms of material and the meaning that comes with it. The objects have to do with looking at the place in terms of the way the architectural complex has been abandoned to become a modern ruin. It has served its purpose, and I am asking questions about the problems raised by this site full of historical events and meaning, when considering the proposal of reinventing it to once again serve new purposes. Can the place accumulate more meaning? Or should it be left to go back to nature, and in this process become a tool of memory and therapy?
SP: One often speaks of Modernist aesthetics in relation to your work. It's true that your work could be aesthetically traced to this type of approach to form, but actually, all your sculptures and your work in general come from preexisting forms, which is a major difference from the famous early 20th-century movement. What is the relationship of your work to "form"?
ME: My work is sort of a crystallization of different inspirations from art practices and methods, and the way Modernism has spread out to cover everything. I use this to help me interpret the meaning and function inherited by an object. In this way, an object represents both authority and anonymity. I am interested in simplicity, or economical methods of producing meaning. That closer I can get to a fundamental form, the more capable it is of containing the notion of nothingness, as well as becoming a vessel for reading a form from systematic, standardized everyday life. Working from an idea towards the finished piece, by stripping the image down to an essence that balances art and real life, I also give viewers the chance to wrestle with problems of form in the same way I work with it, but in reverse—like opening a Pandora's box. An object has the function of giving or withholding information, and becomes semi-abstract. And I find it useful to stay within this, to open up varied possibilities of reading and understanding. I think that everyday life has come more and more to resemble the gallery or museum, in terms of a display-based culture. In this way, I work with objects that could be called "polymorphs"—a form full of resemblances, reflecting Modernism, Classicism and beyond.
SP: This idea could be linked to one of your pieces about "sterile identities"—Gulfstream V 1-4 (2007)—which dealt with the identity of unknown, or rather, non-existent people. Do you see a connection between the objects you reproduce in your work and the question of identity?
ME: I would say that it is about taking an objective approach and working to understand the premises that make an object appear as it does in the first place. This also raises ideas about the identity of both people and objects, since we relate to objects in terms of use and the prevention of use. And we become as sterile as is suggested by our environment of objects, I guess. We also use people as objects, as in the case of Gulfstream V, which depicts four framed "documents", each with a similar photo of the kind of jet plane in the title, and a signature underneath. I made this based on an article in the Washington Post that investigated what is considered to be the secret transport of prisoners of war from Afghanistan and Iraq, who are taken on these flights to American bases in other countries where the American justice system does not apply, to open up the option of other interrogation methods. The cover organization is a company run by people who do not exist. The transport paperwork is signed by "sterile identities", who were first given security numbers in 2001, and who live in a PO box. Both the captives and the oppressor are without identities here, as mere tools for bringing forth a "truth" that the oppressor can use to defend its actions.
SP: You also often probe the field of architecture, focusing above all on its political facets. In some cases, you deconstruct the architectural subject to turn it into pure form, moving towards a sculptural identity—as in the installation Free Drinks (2003); in other cases, the process is reversed: starting with the photograph of an urban space and describing it from a specific standpoint, you restore a political value that it had lost in the oblivion of indifference. What does architecture mean to you?
ME: Architecture is based on human needs—it's like a human double, or a second skin. And all conditions of the body and mind are reflected in architecture and its interior—good or bad. It has a façade with a dirty backyard. In Moments Can Be Monuments to You, from Free Drinks, I look at established urban space—like the city square, which has a long tradition as a meeting point for commerce as well as social interaction. The square often manifests some ideology in the form of a monument. I was interested in the fact that the inspiring ideology is often dead, and that the monument is merely seen as serving a historical and decorative function, becoming only a meeting point and street furniture. So I found a monument to Karl Marx in Moscow that was proposed by a Russian architect and artist, Alexander Vesnin, in 1920. It was a Constructivist pedestal for a sculpture of Karl Marx and workers that he had made plans for, but which was never realized. It took the shape of a "spiral" leading up to the sculpture group. I made a model in a size that would push the limits of the gallery space. Viewers ended up being forced to use it, because they had to step on it to get to the other part of the exhibition. And the pedestal's top rose up to the ceiling, so you could no longer see past it. Seven photographs depicted the opposite of the established space, letting one look into the in-between spaces of what could be characterized as having a "weak terrain", where the only signs of use are in an early, rudimentary state.
Originally published on Mousse 18 (April-May 2009)