EXHIBITIONS
Mark van Yetter "We are what we walk between" at Micky Schubert, Berlin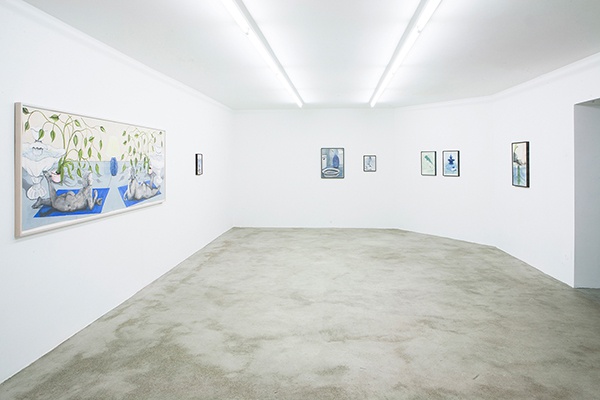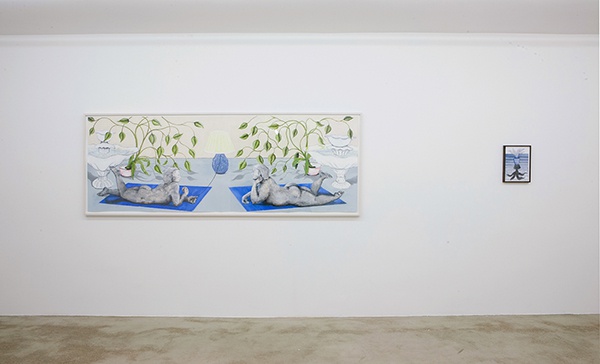 Micky Schubert is proud to present "We are what we walk between", the third solo show at the gallery by American painter Mark van Yetter (*1978).
This new selection of framed paintings and linoleum cuts deploys a rather sparse use of paint, applied dry or diluted, often brushed with bare gestures on and above the naked surface of the paper, that sometimes remains uncovered. A frugal choice of materials altogether. And yet, a surprising wealth ensues from this prudent endeavor.
Mark van Yetter honors the tradition of painting as an intuitive and deeply perceptive means of thinking through visual language. He depicts awkward anecdotes and nonsensical narratives, rendering classic motifs and genres of painting askew. One encounters, for instance, stately canine portraits, pensive toilet-room still lifes, eerie interiors, aloof nudes, and whimsical compositions of fish, vases, looming fountains and chandeliers.
In his works, Mark van Yetter makes use of the formal vocabulary of an antiquated academism only to inflect it with a self-taught naivity, and to infuse it with an array of nuances that reach from satire to melancholy. One is offered a walk through a realm that could never be exhausted in words. The walk of imagination is the ultimate freedom we could ever be granted. We see, and are what we walk between.
.
at Micky Schubert, Berlin
until 16 April 2016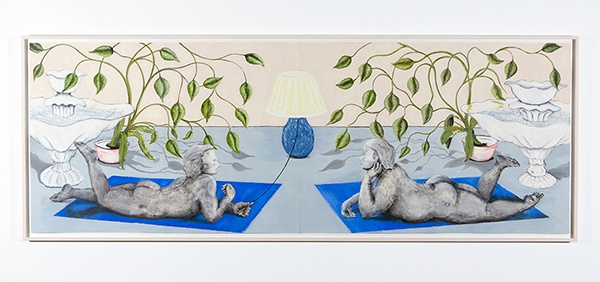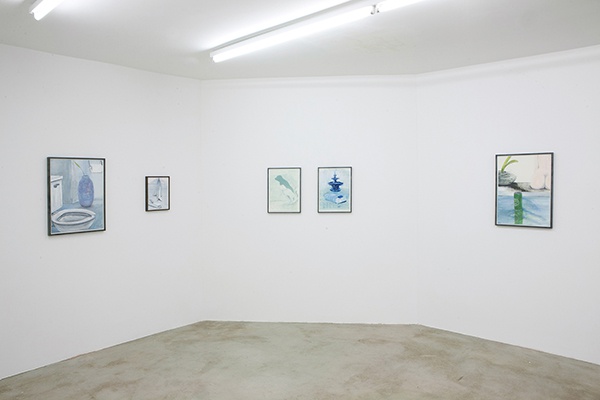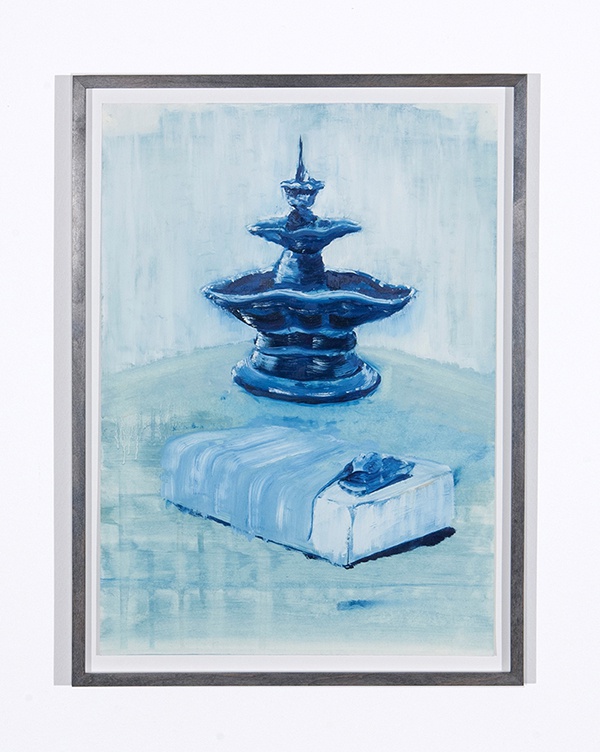 Untitled, 2016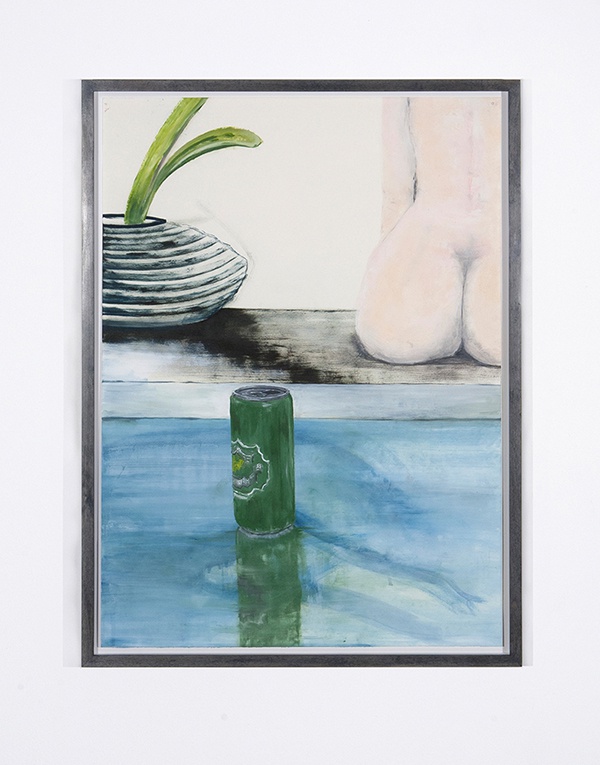 Untitled, 2016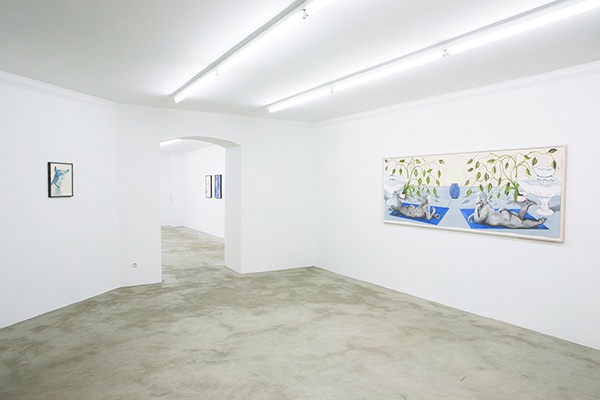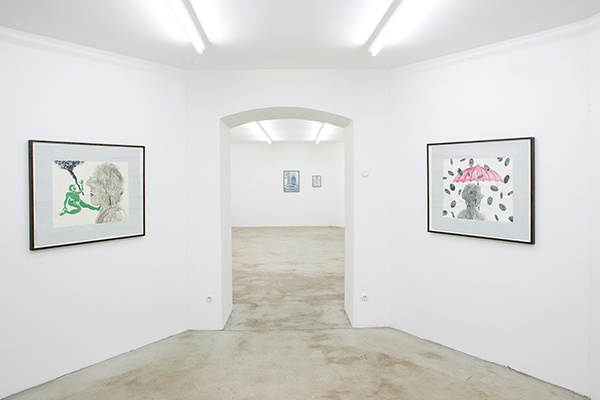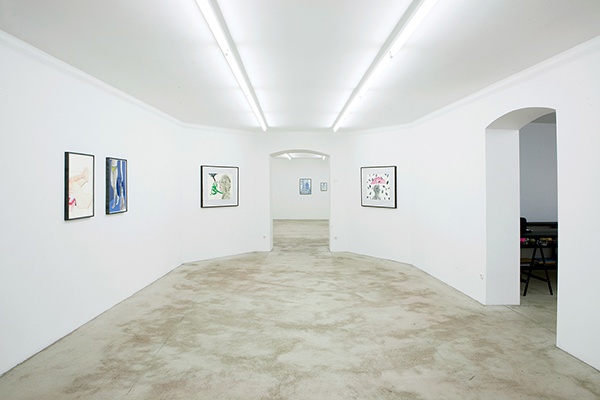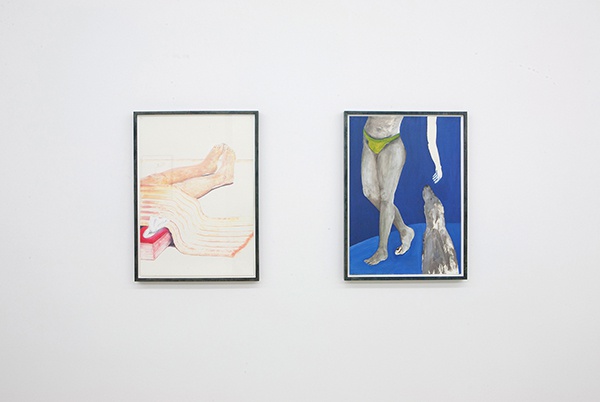 Left: Secret moves, 2016; Right: Untitled, 2016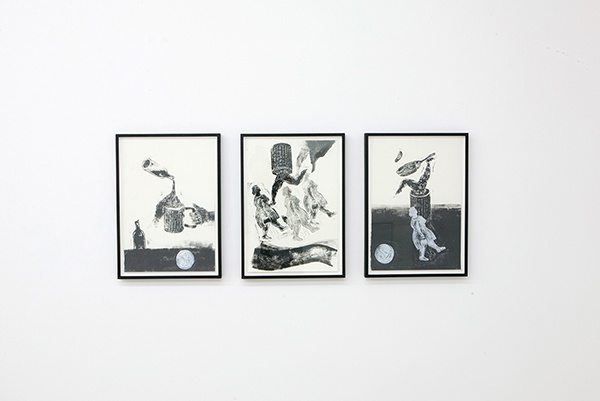 Untitled, 2016
.
Mark van Yetter "We are what we walk between" installation views at Micky Schubert, Berlin, 2016
Courtesy: the artist and Micky Schubert, Berlin. Photo: Anna von Stackelberg