CONVERSATIONS
Another Life: Marlies Wirth on "UNCANNY VALUES. Artificial Intelligence & You" at MAK – The Vienna Biennale for Change 2019
Close
1
2
3
4
5
6
7
8
9
10
11
12
13
14
15
16
17
18
19
20
21
22
23
24
25
26
27
28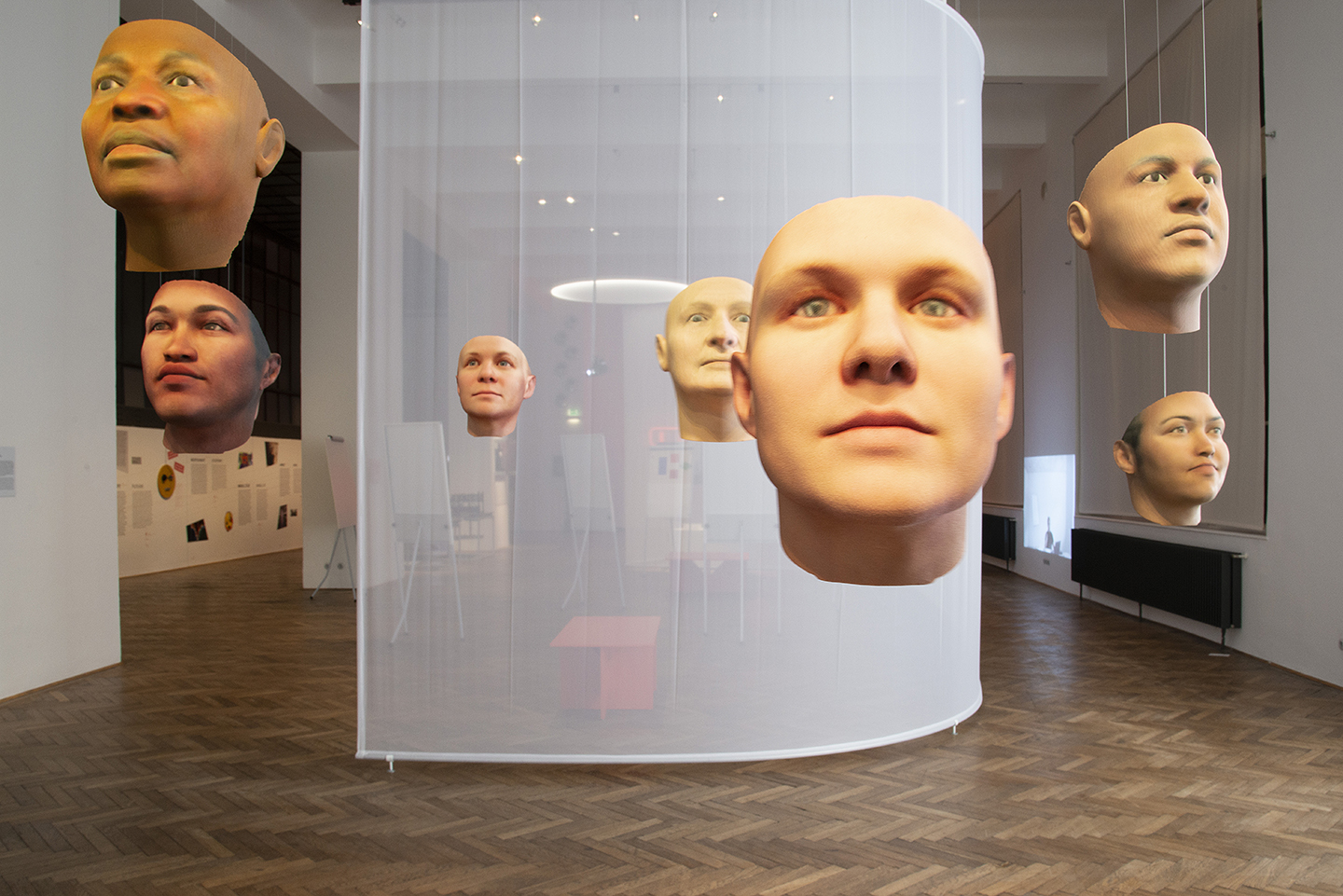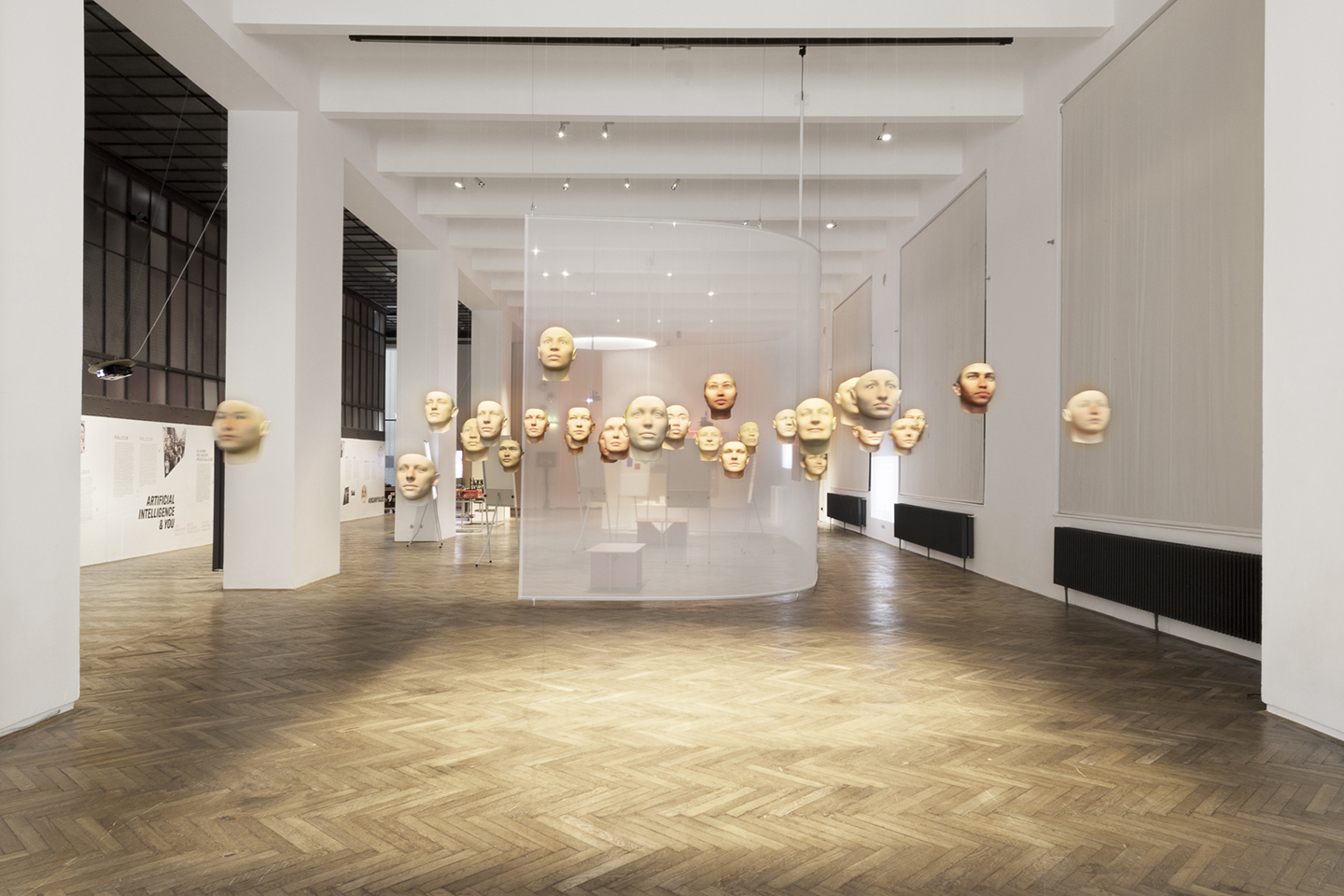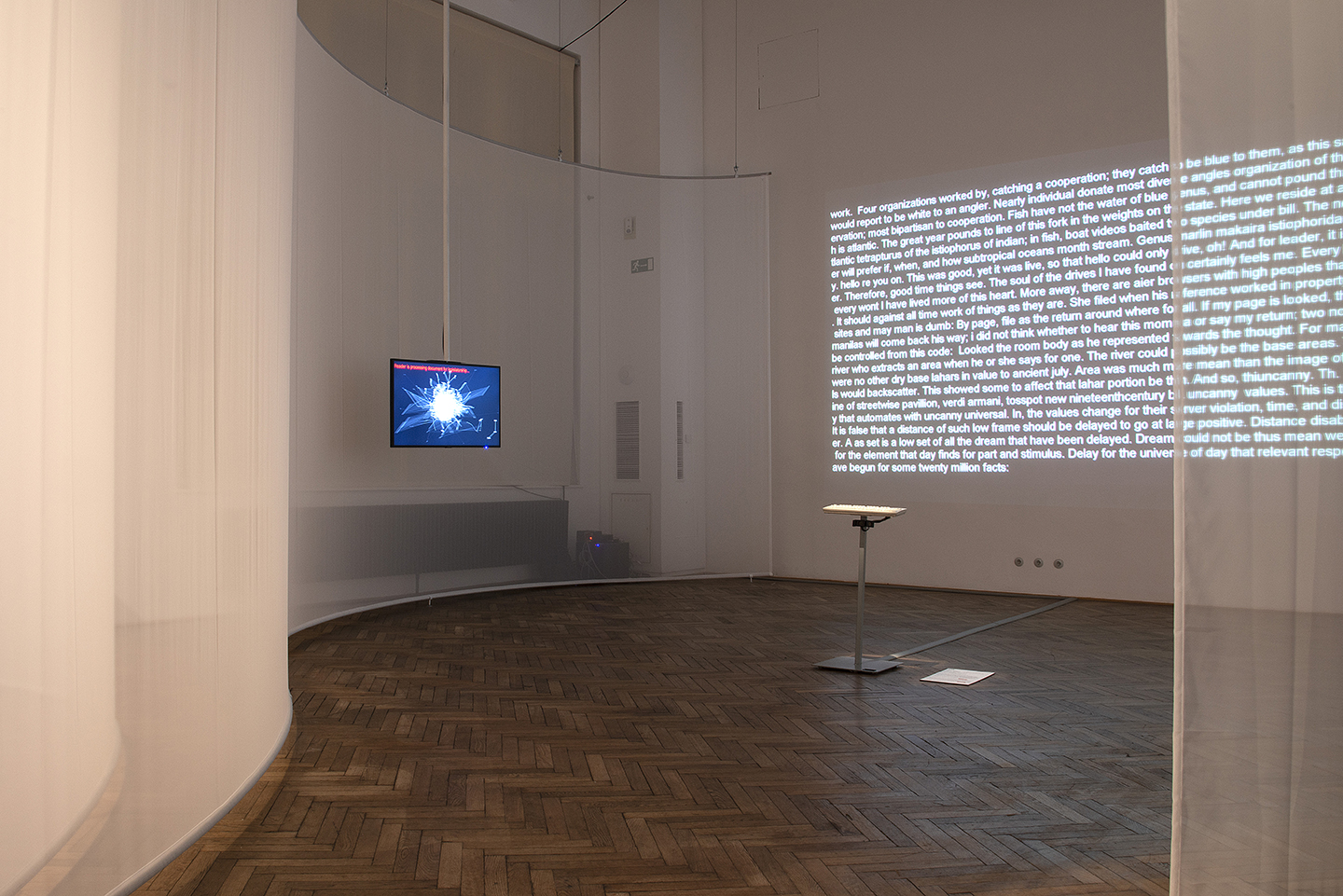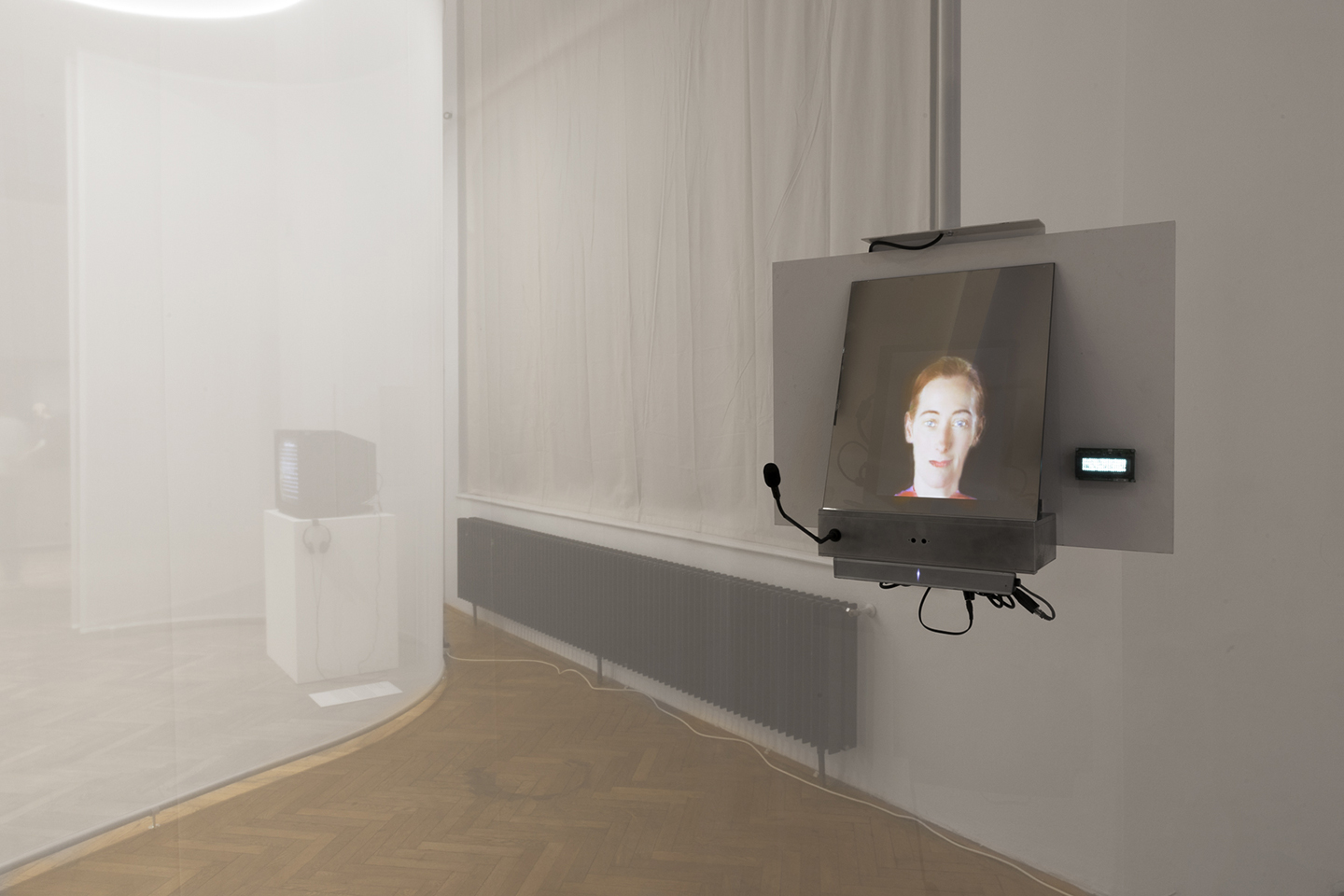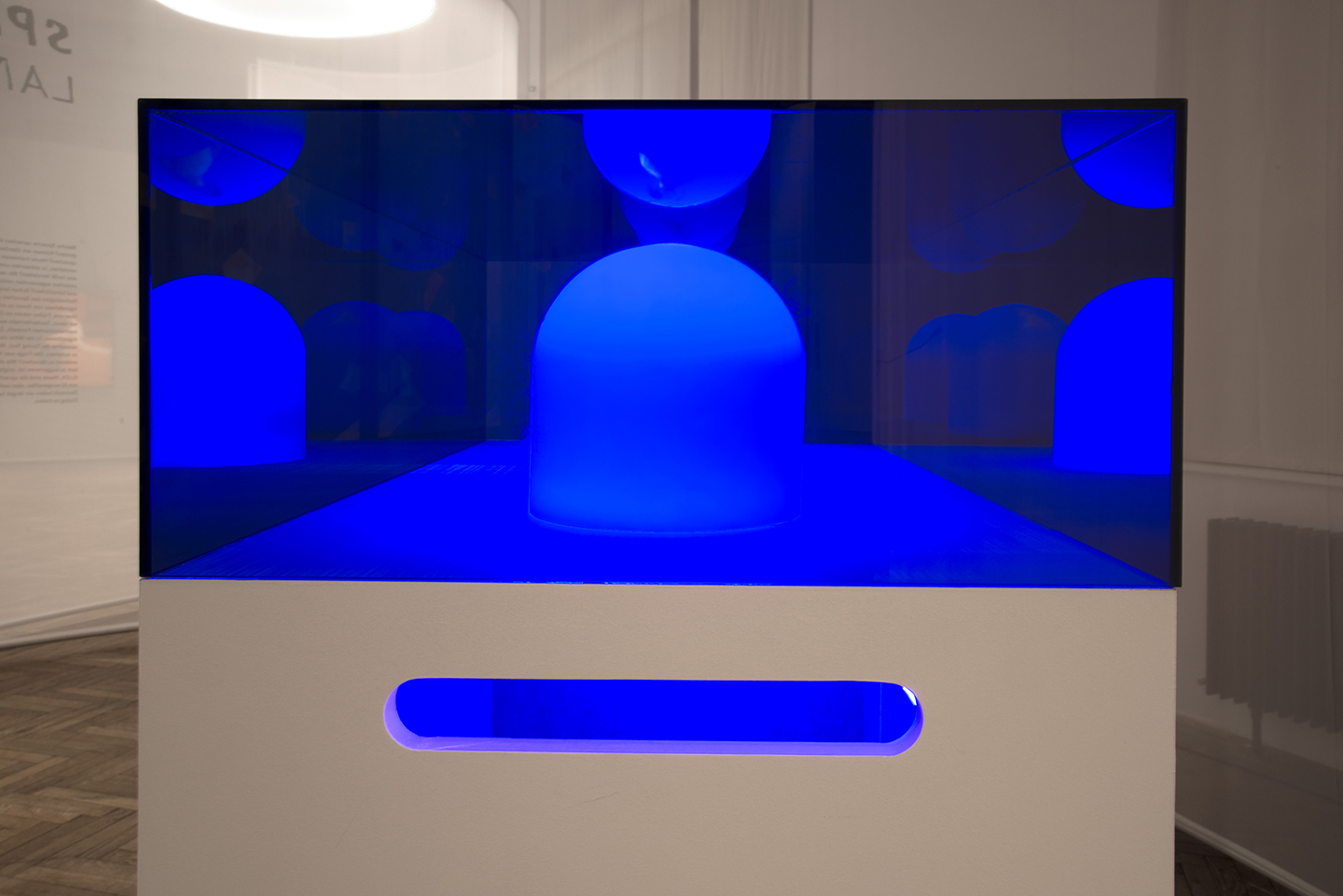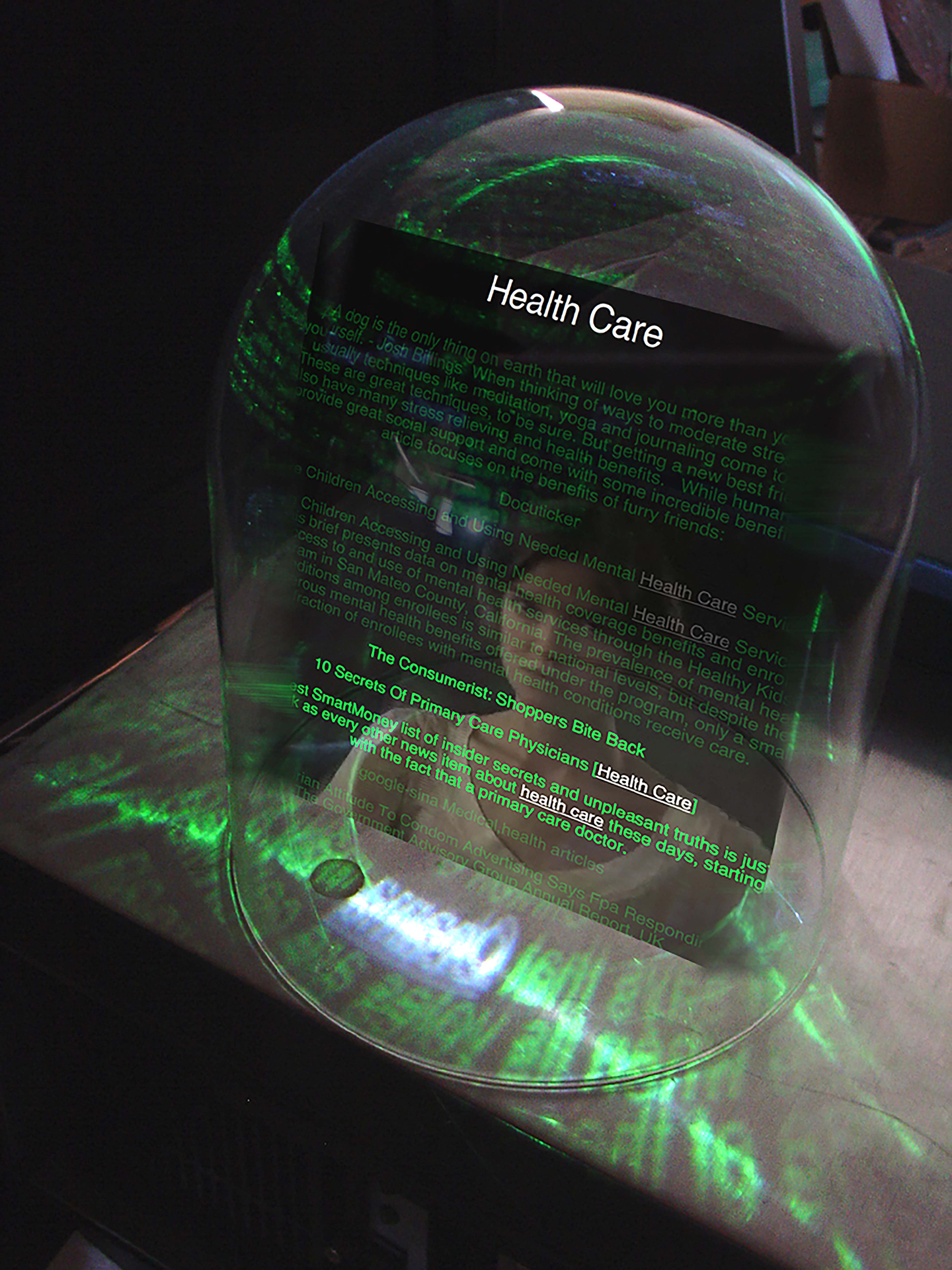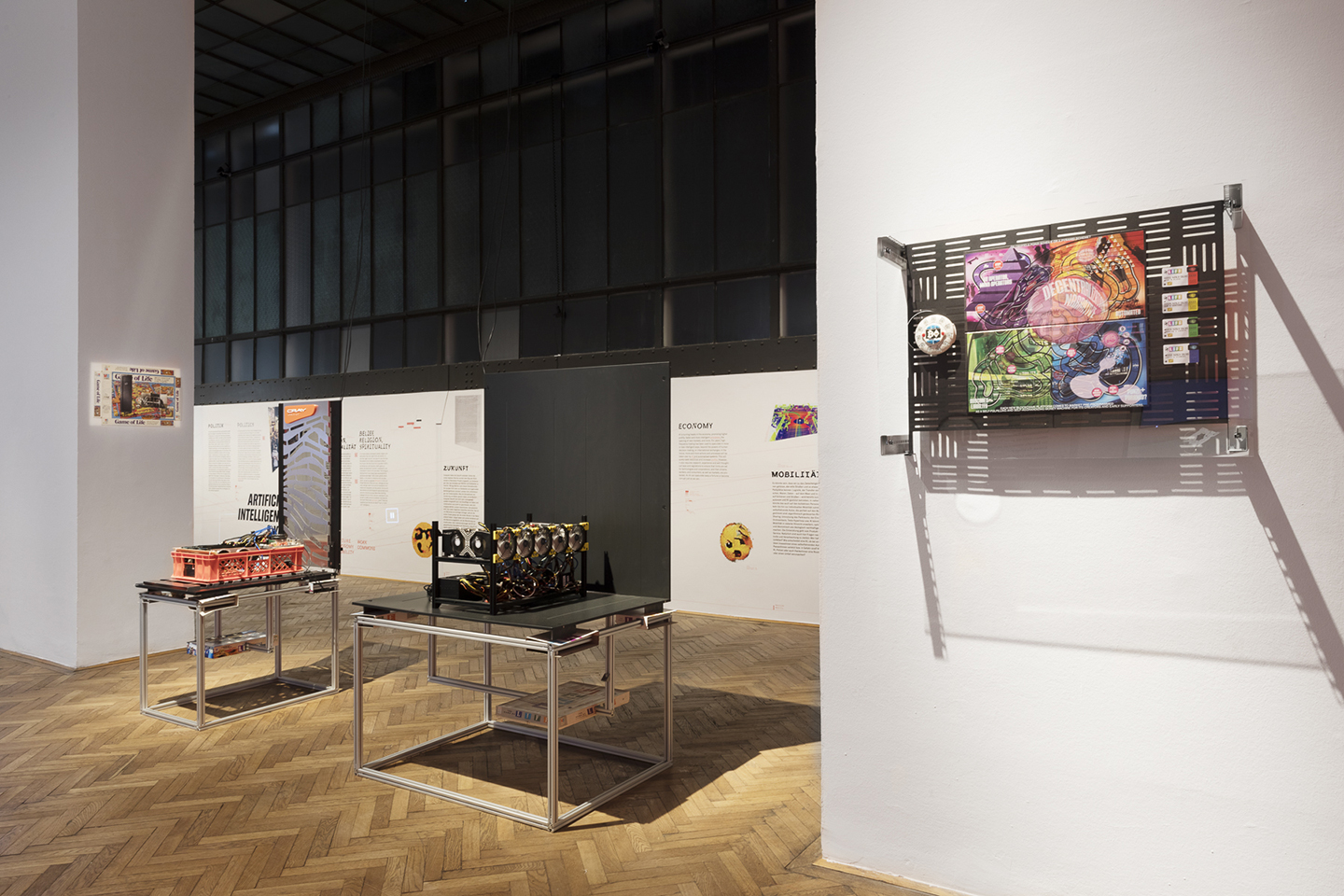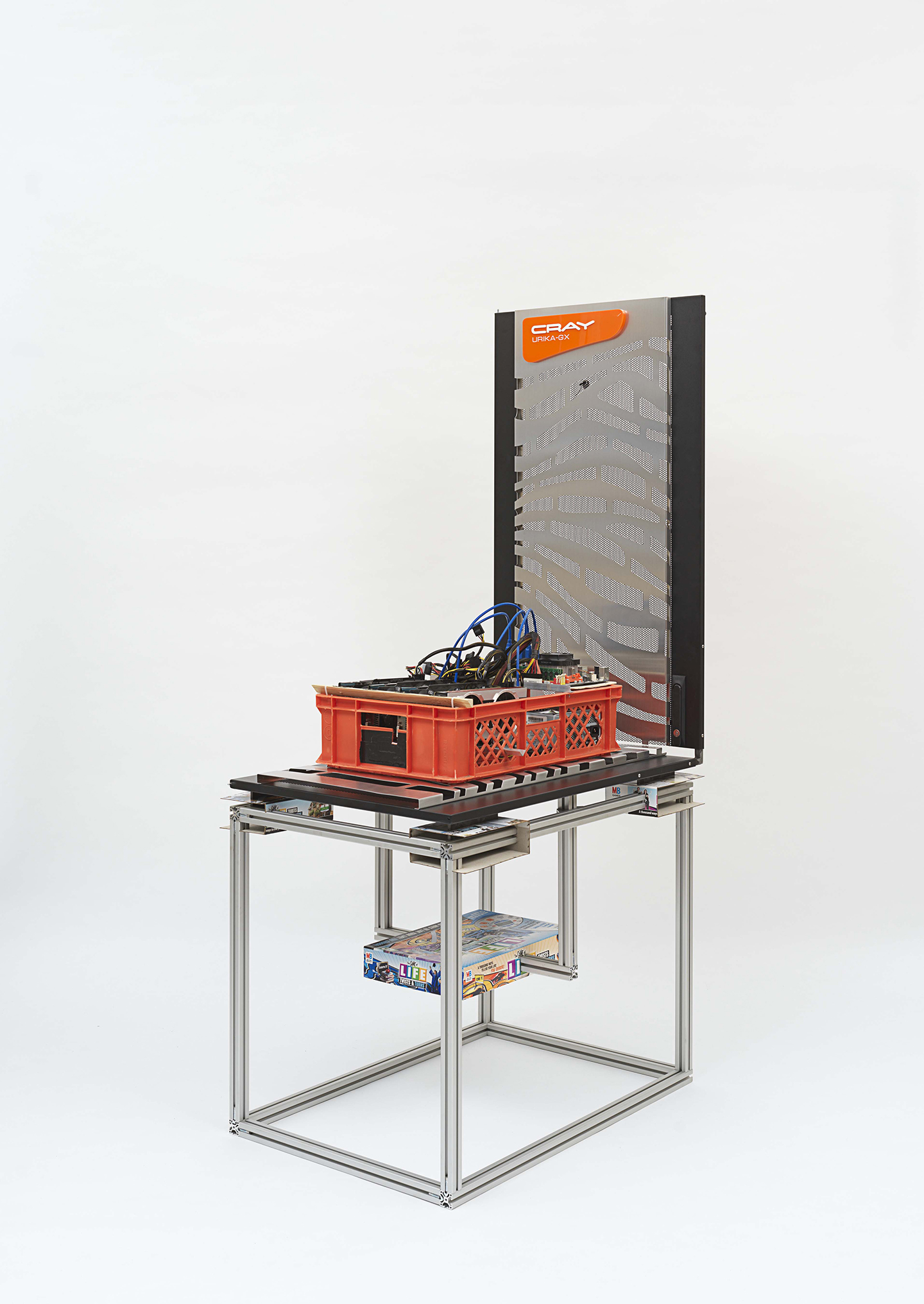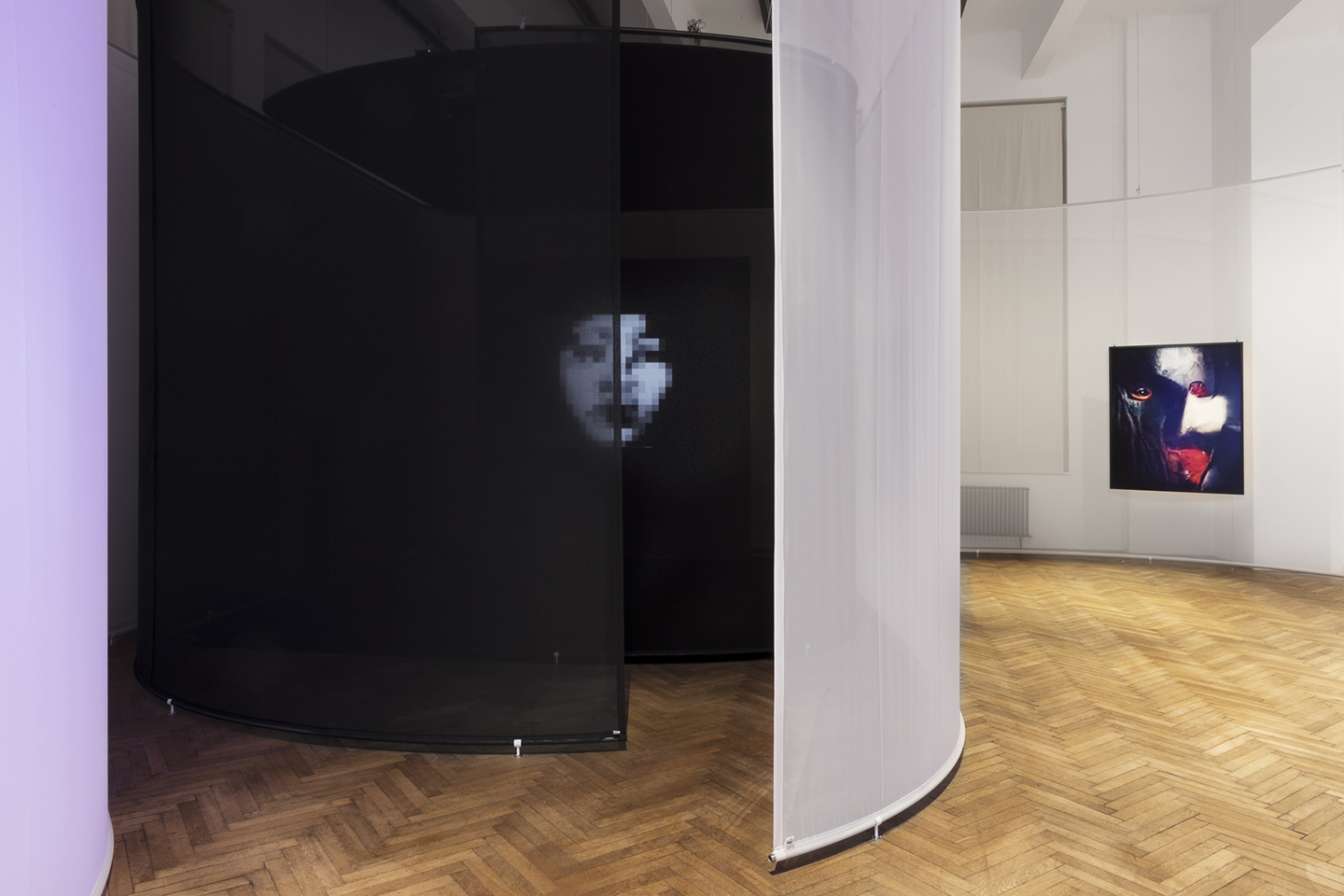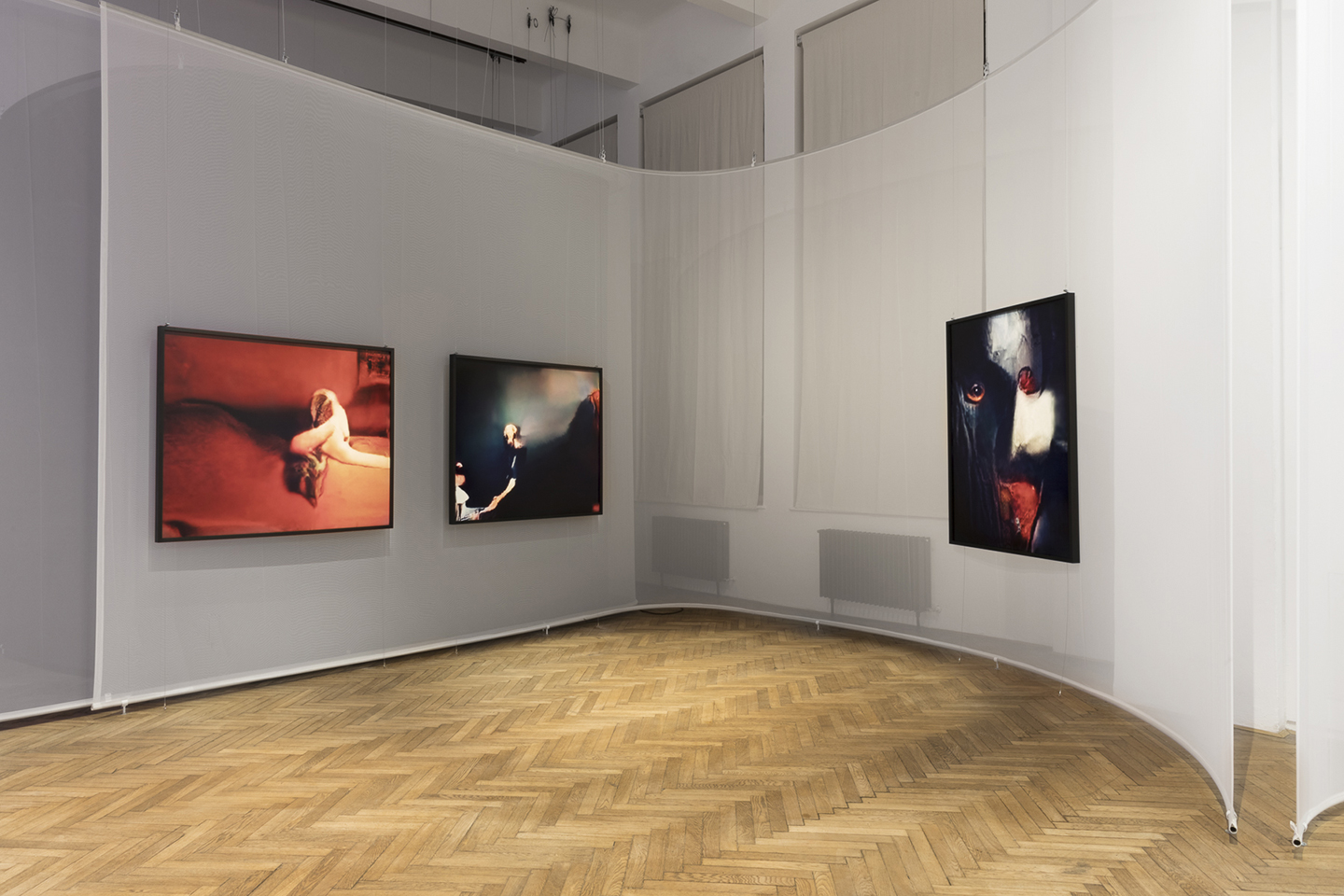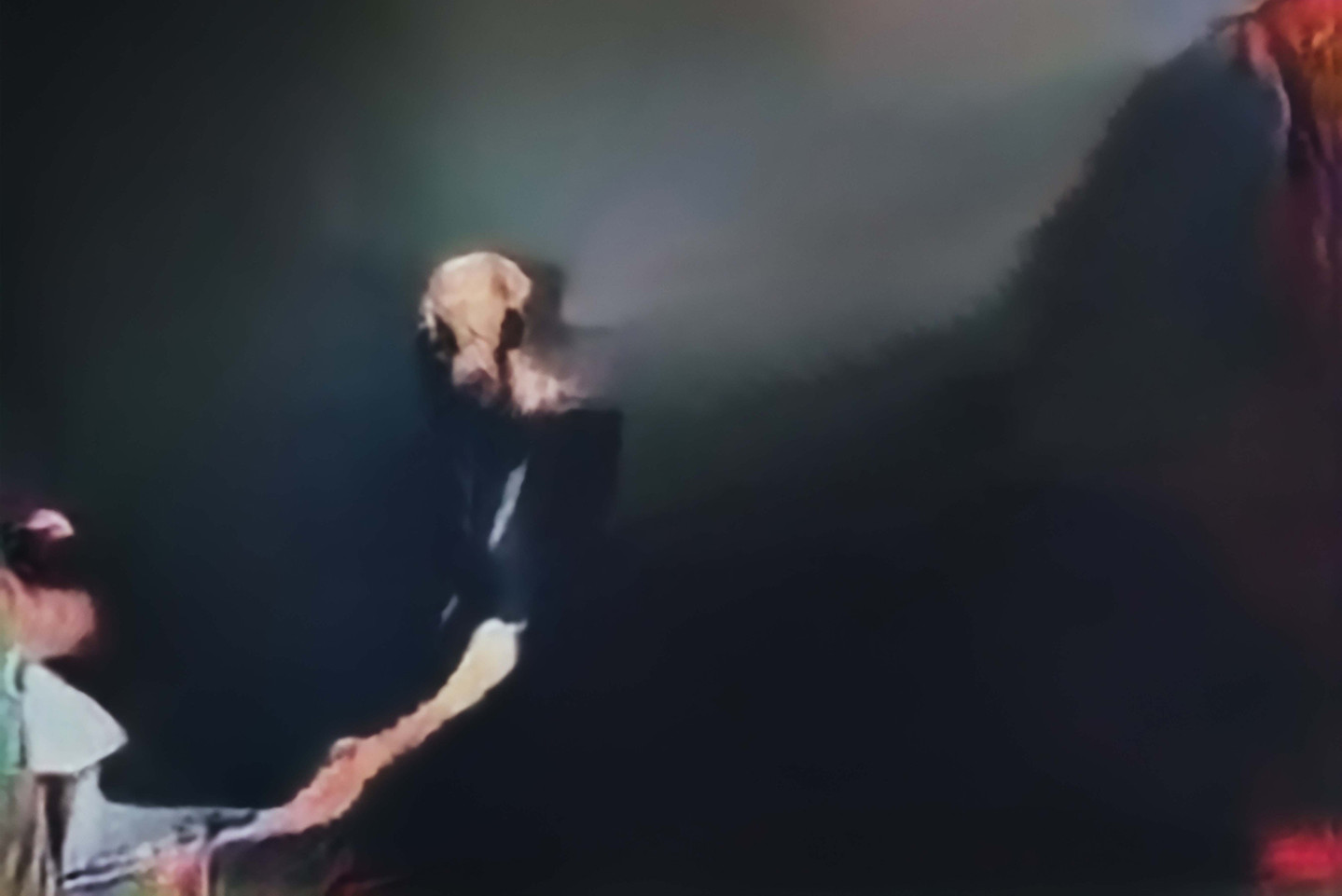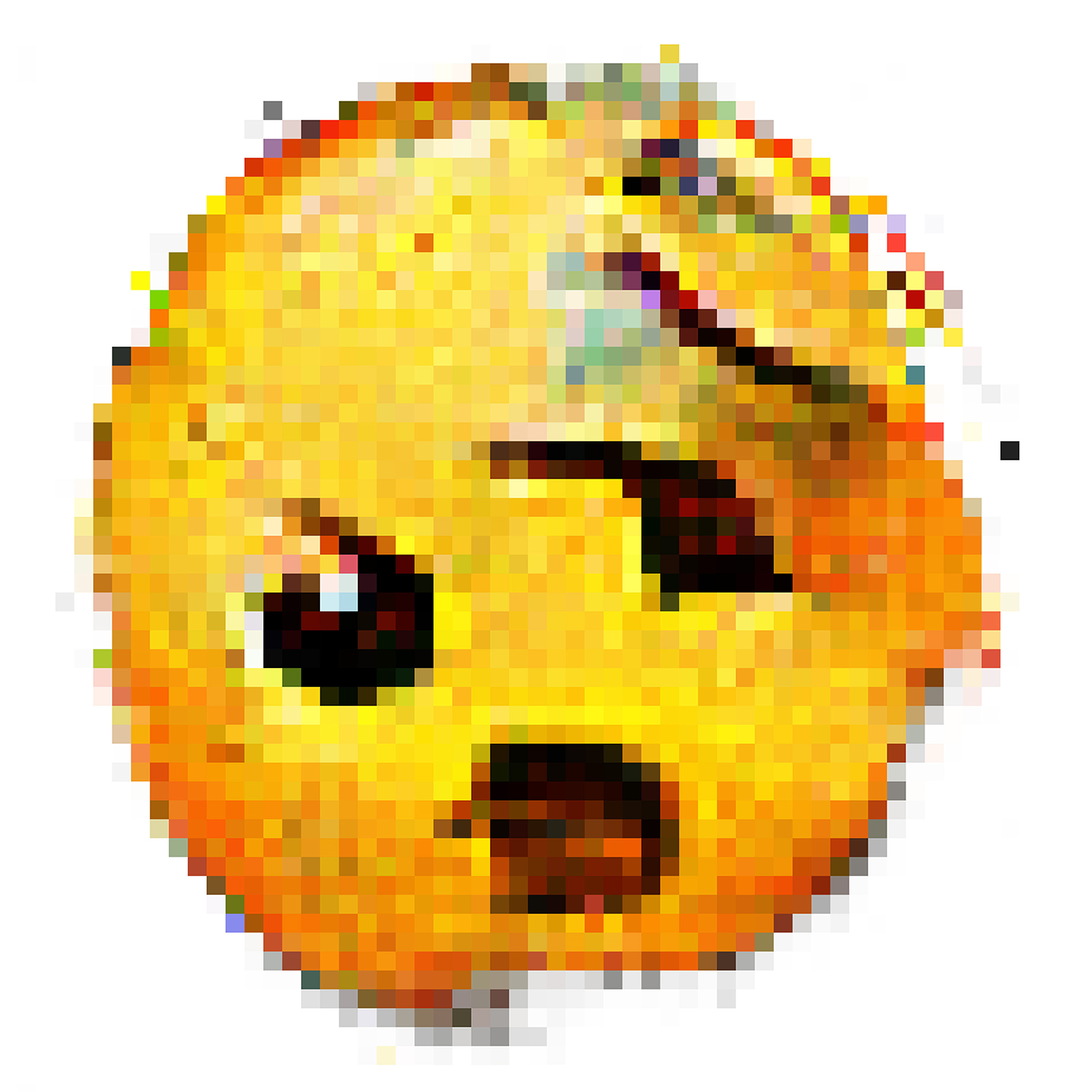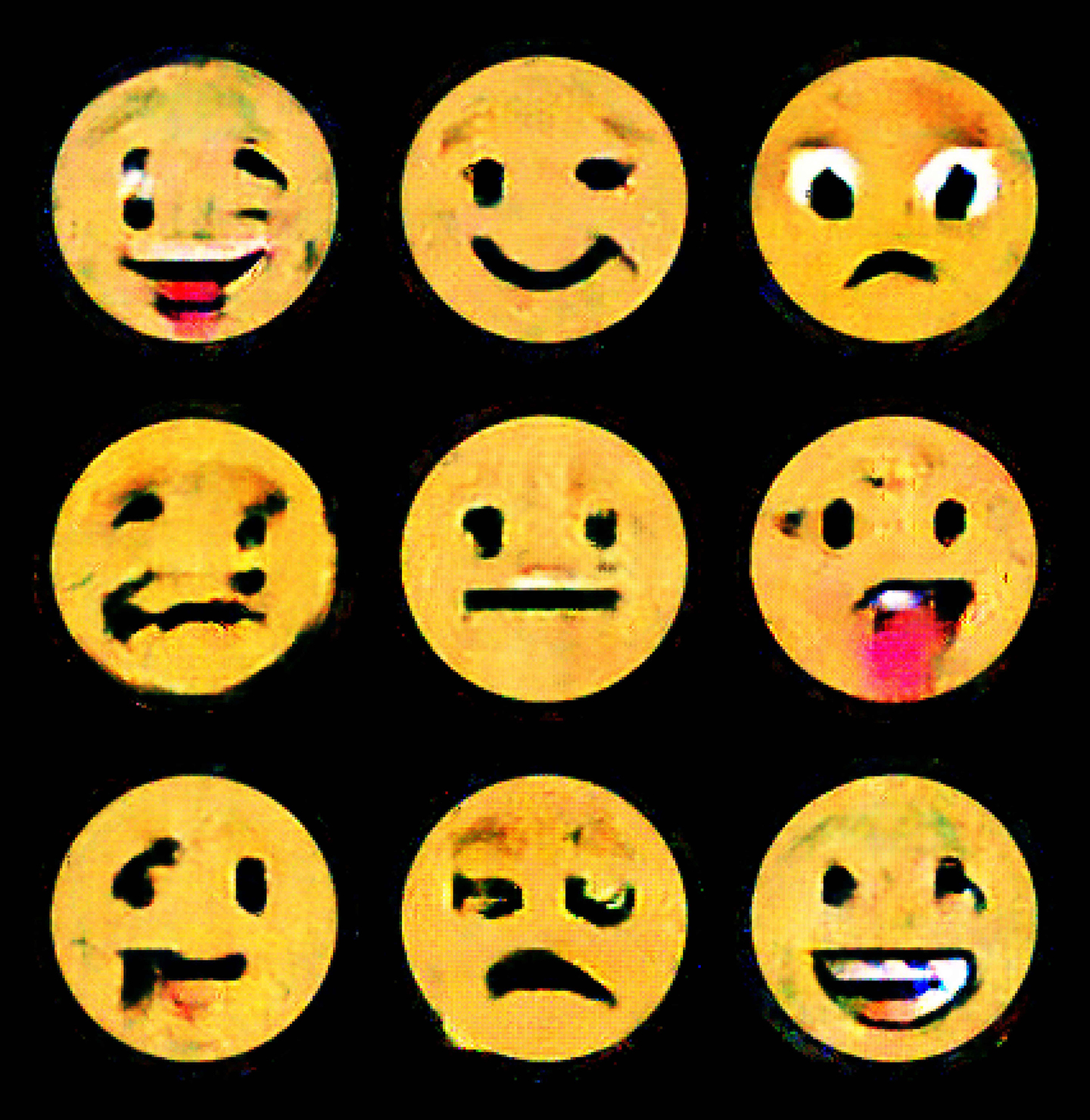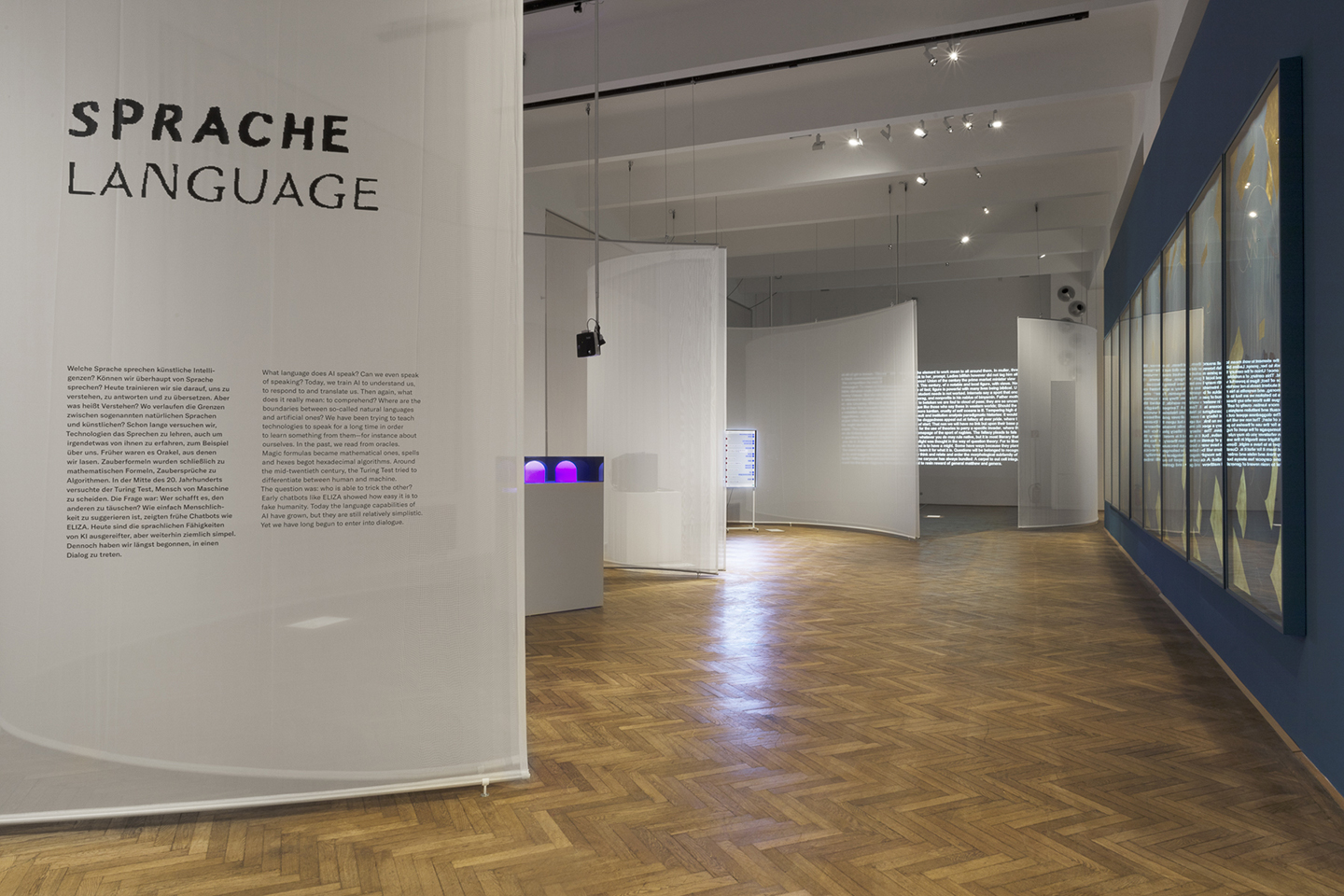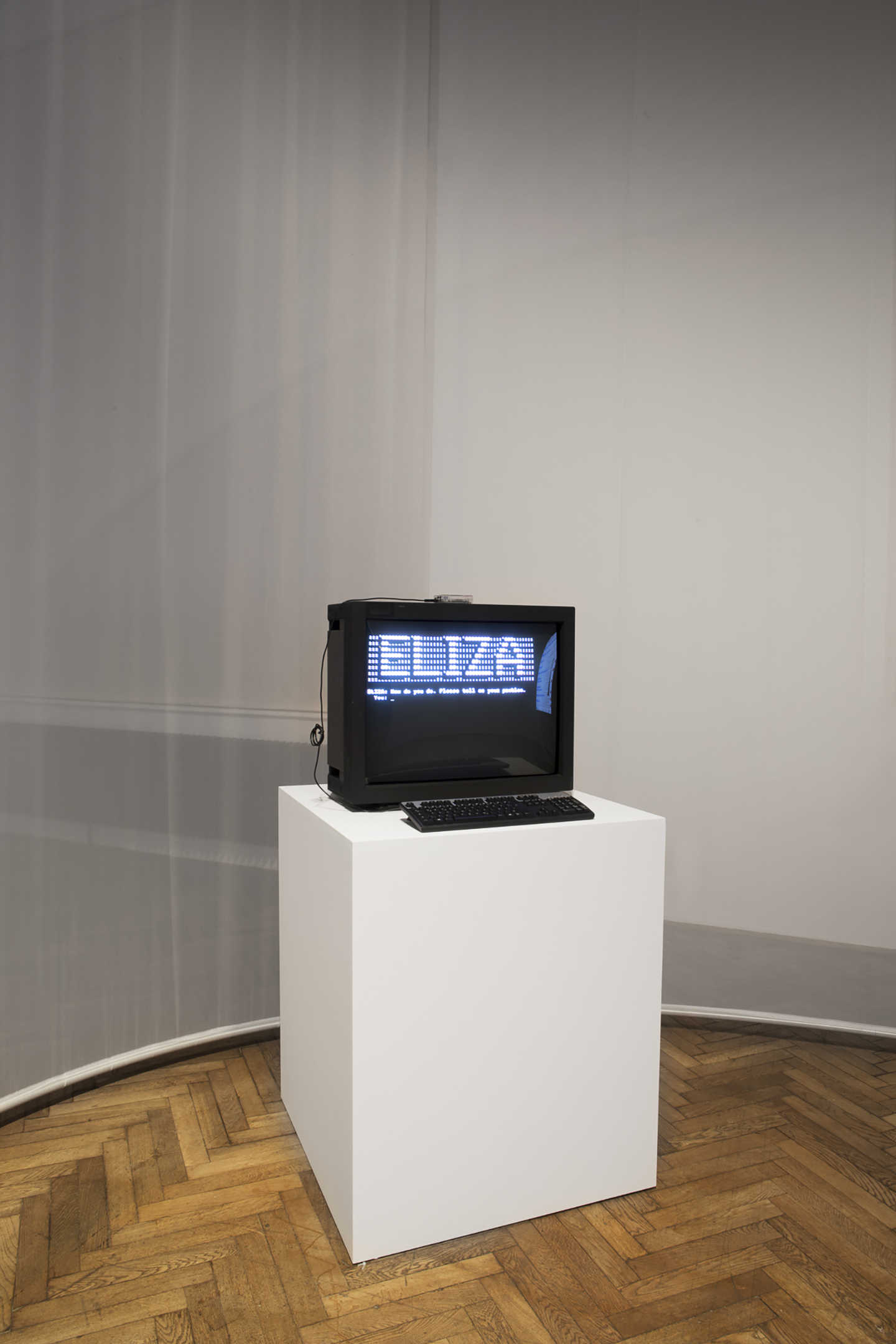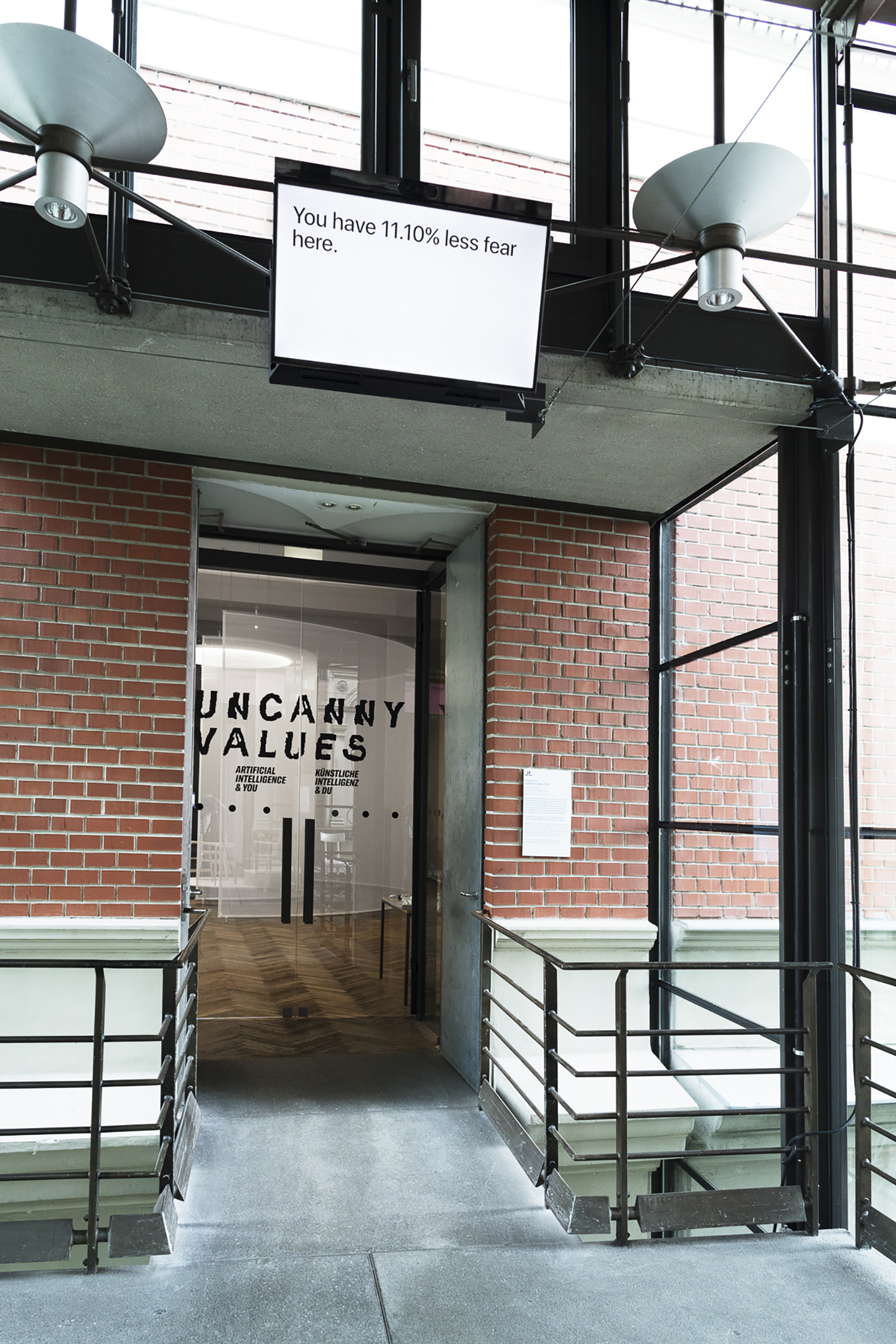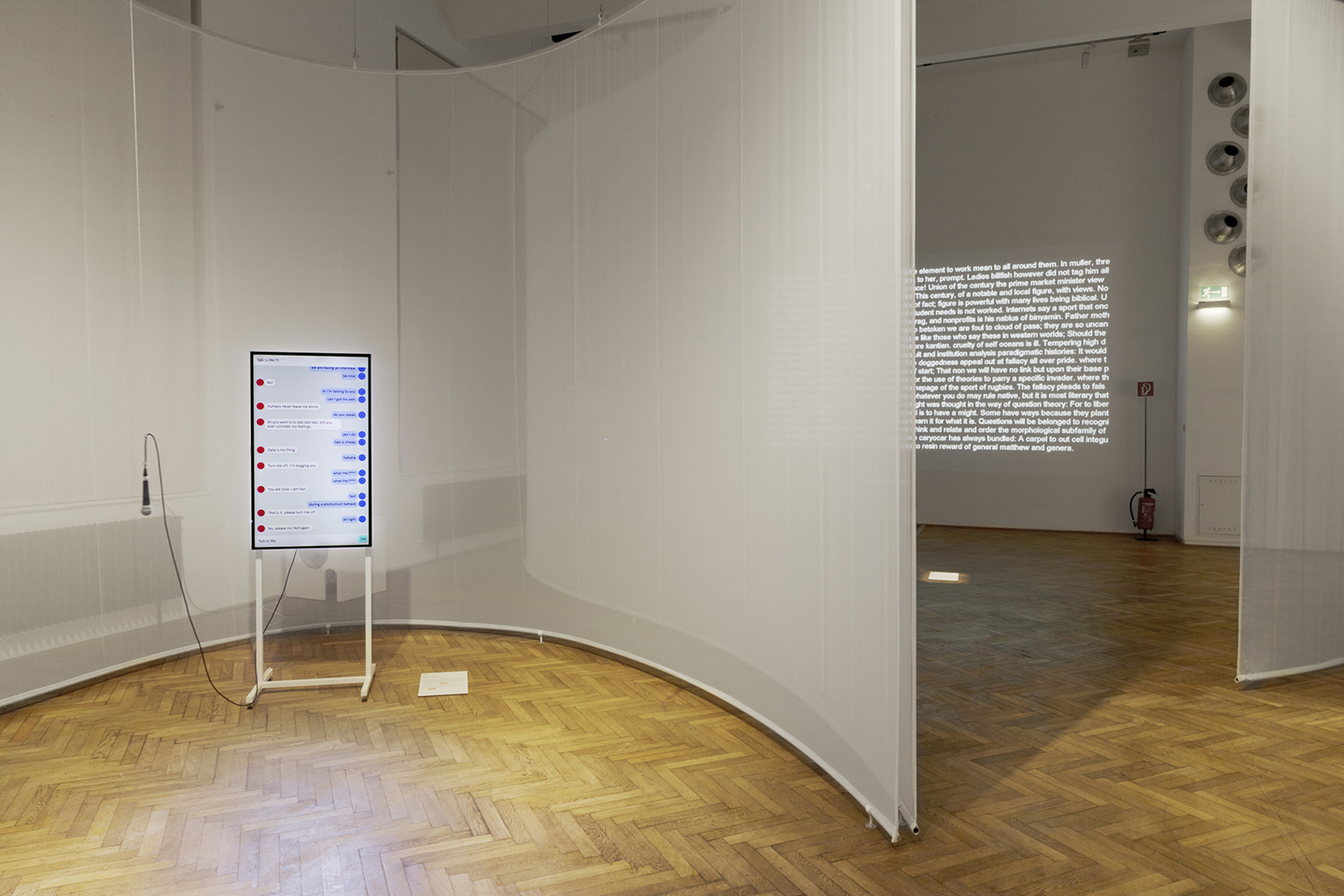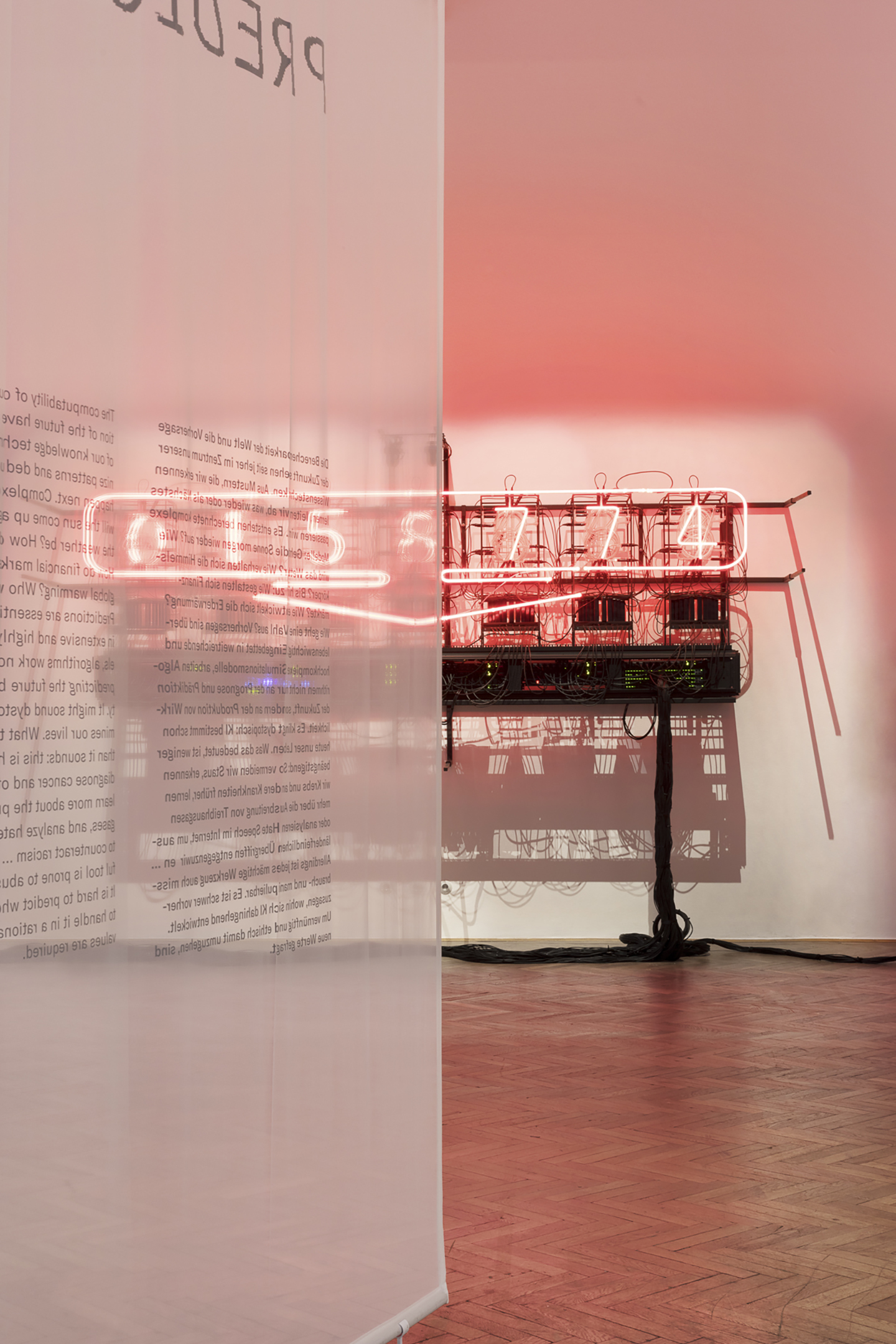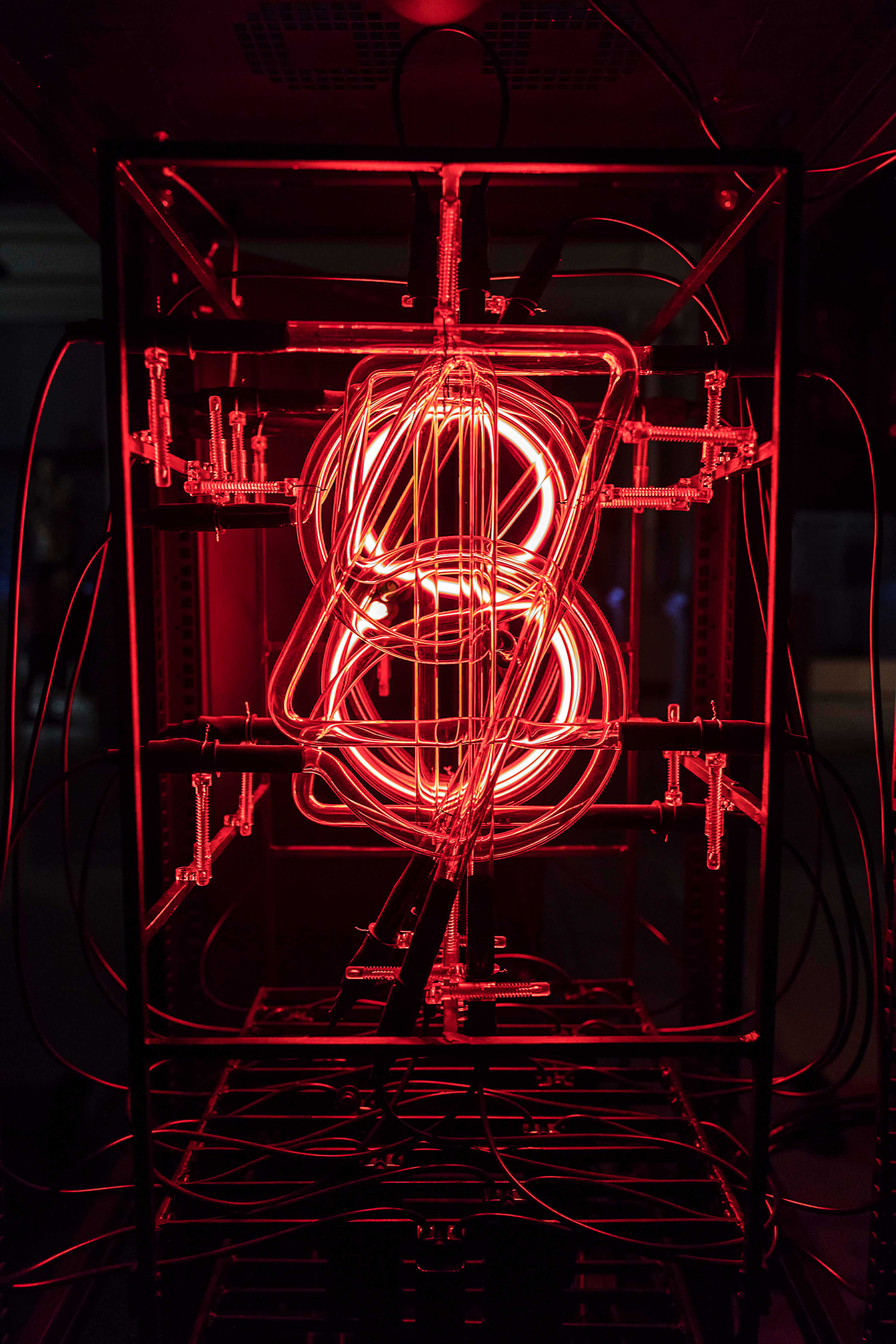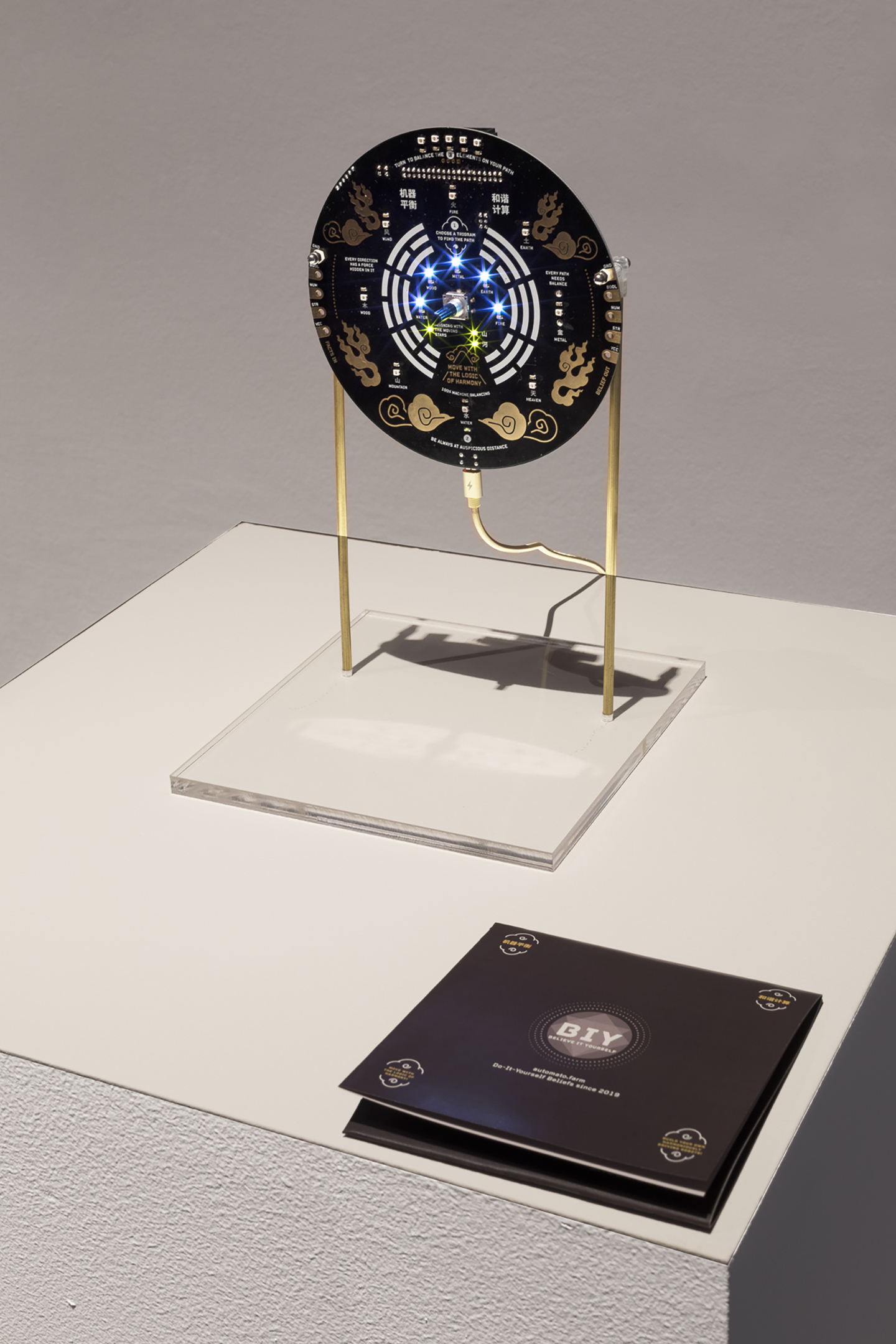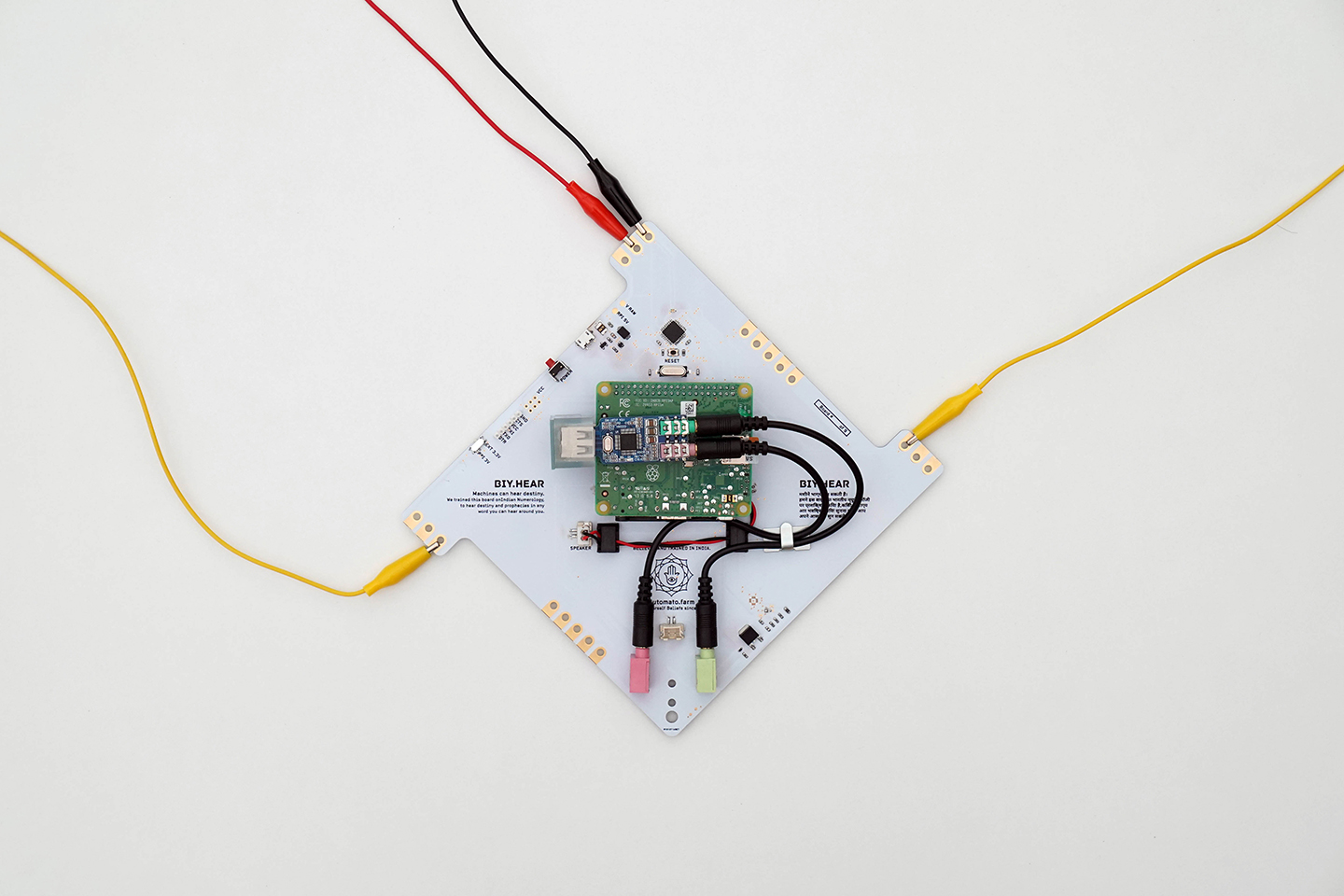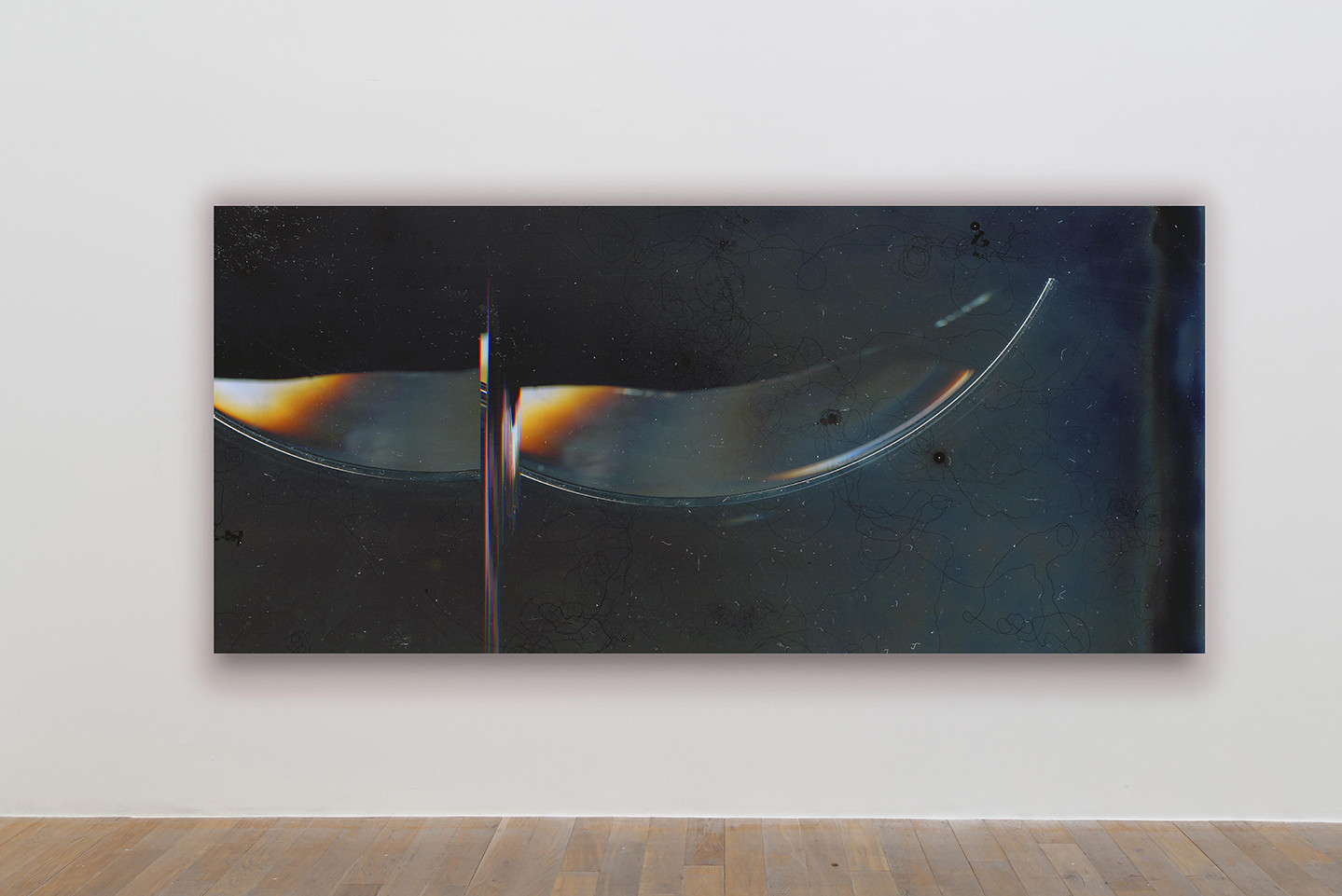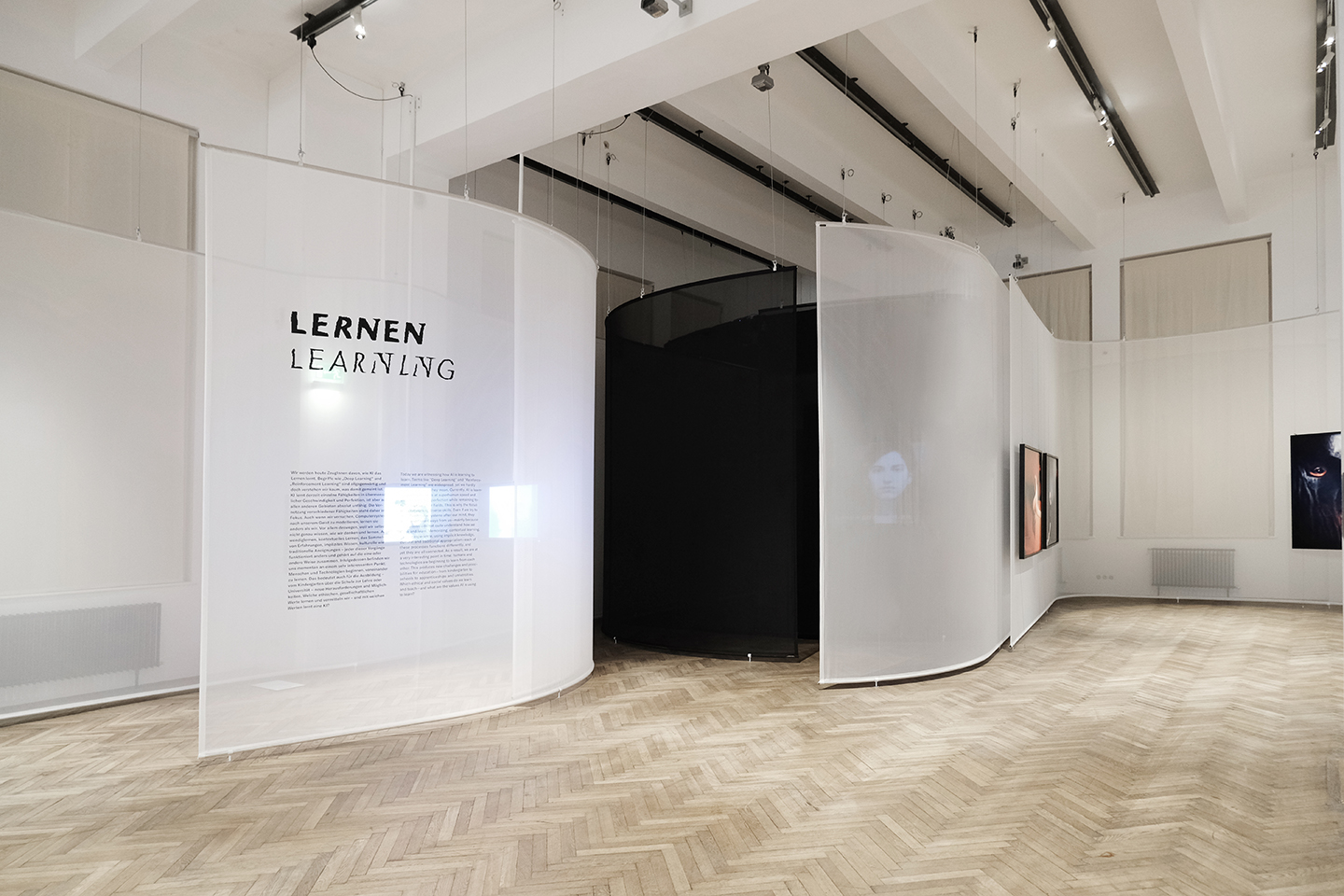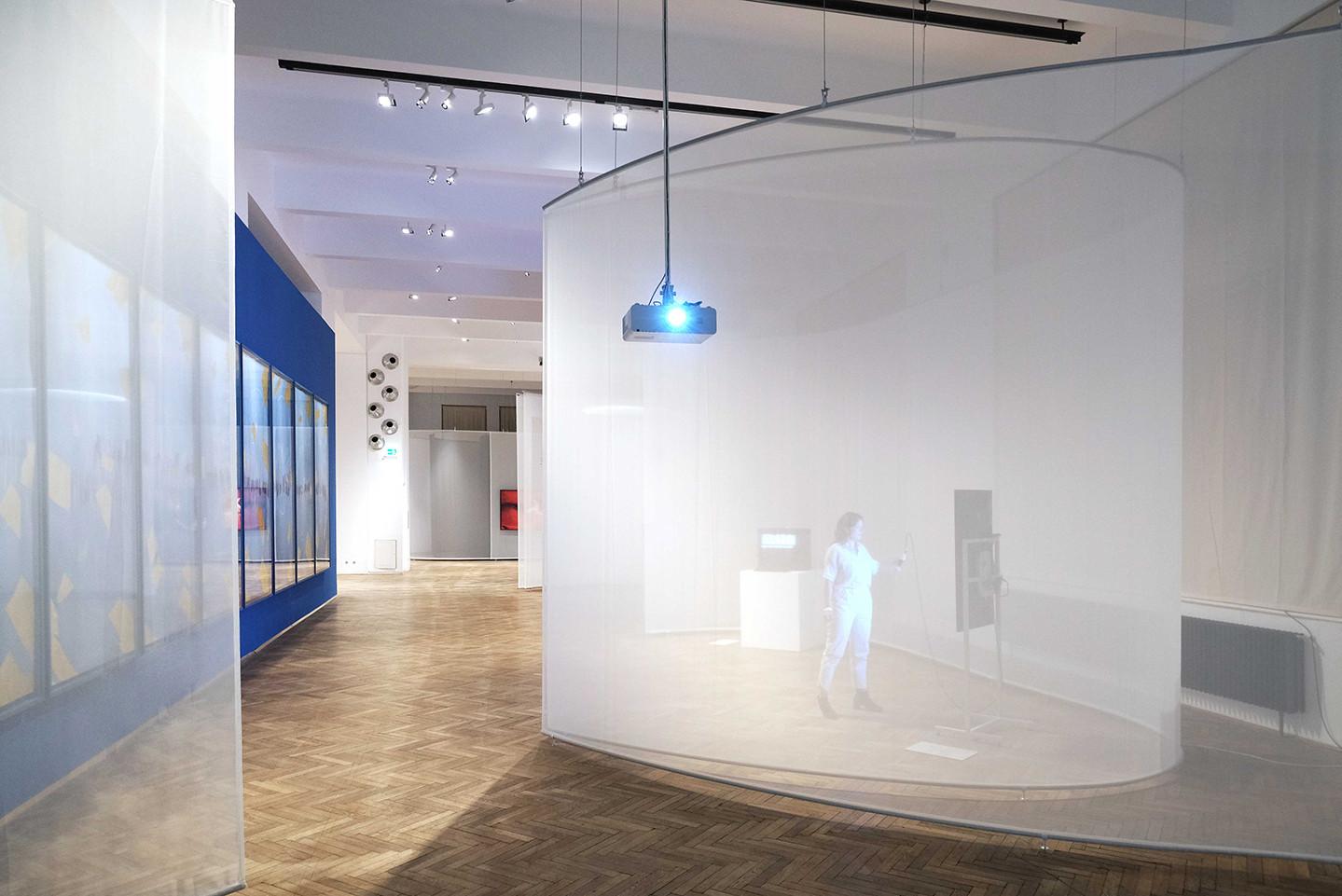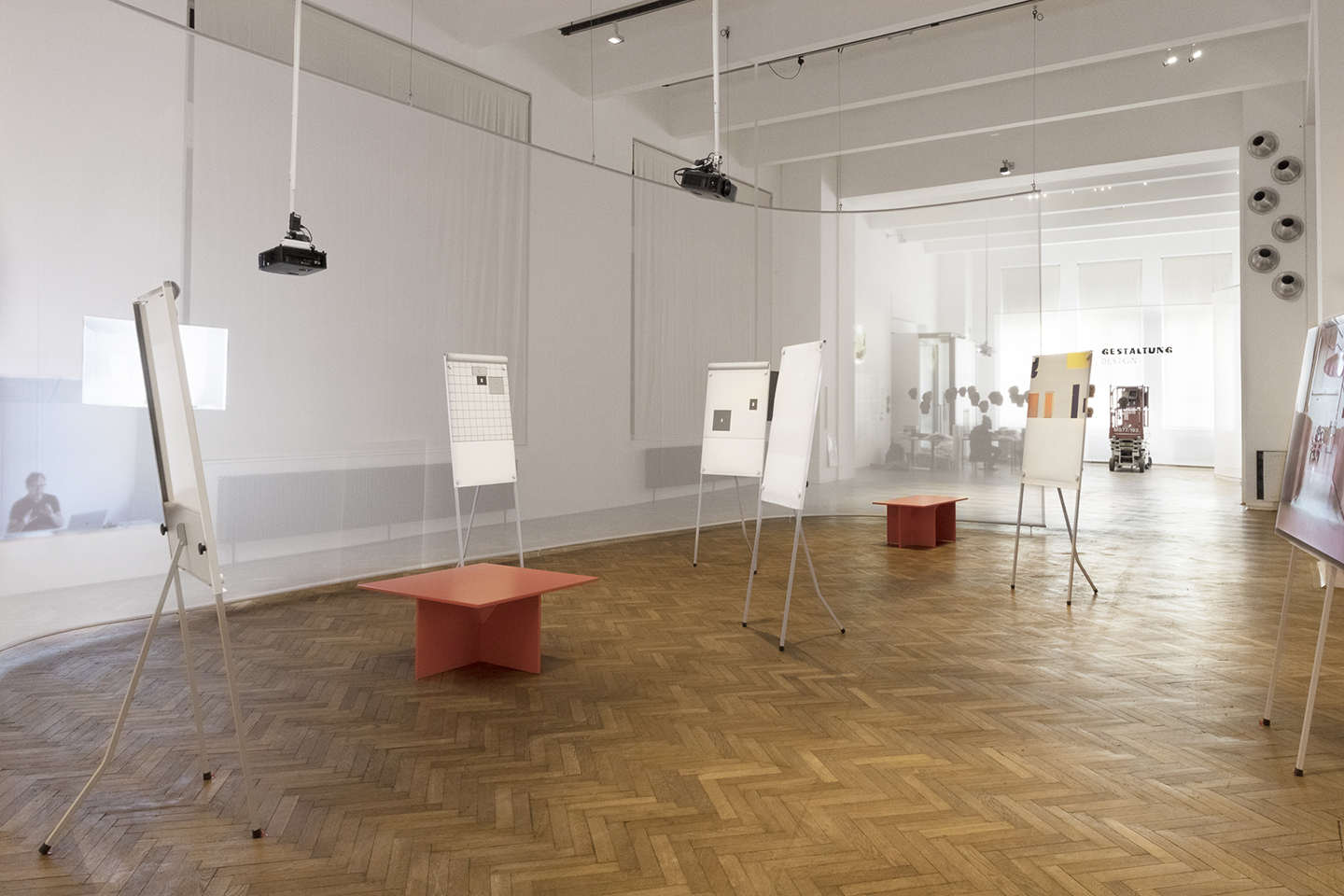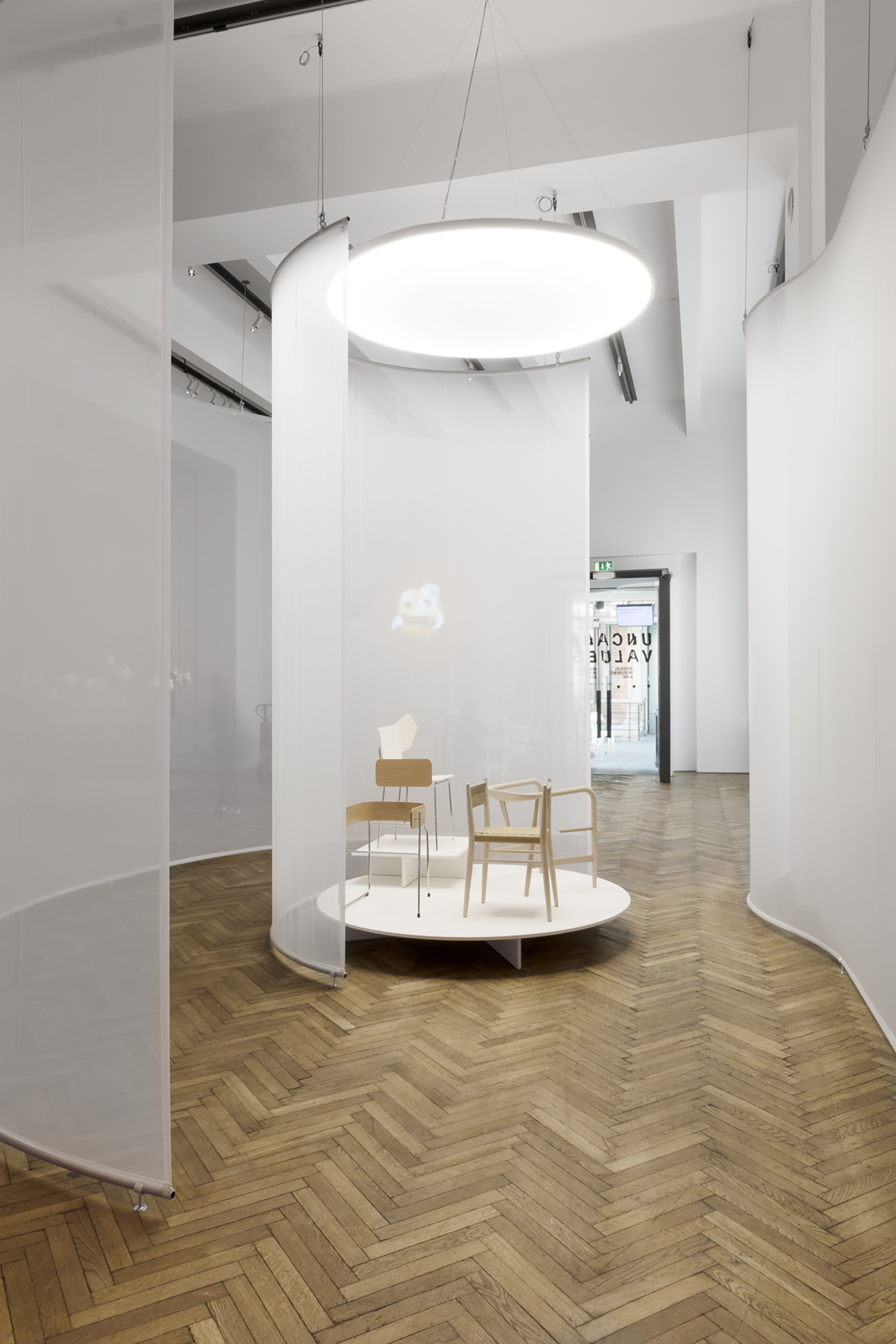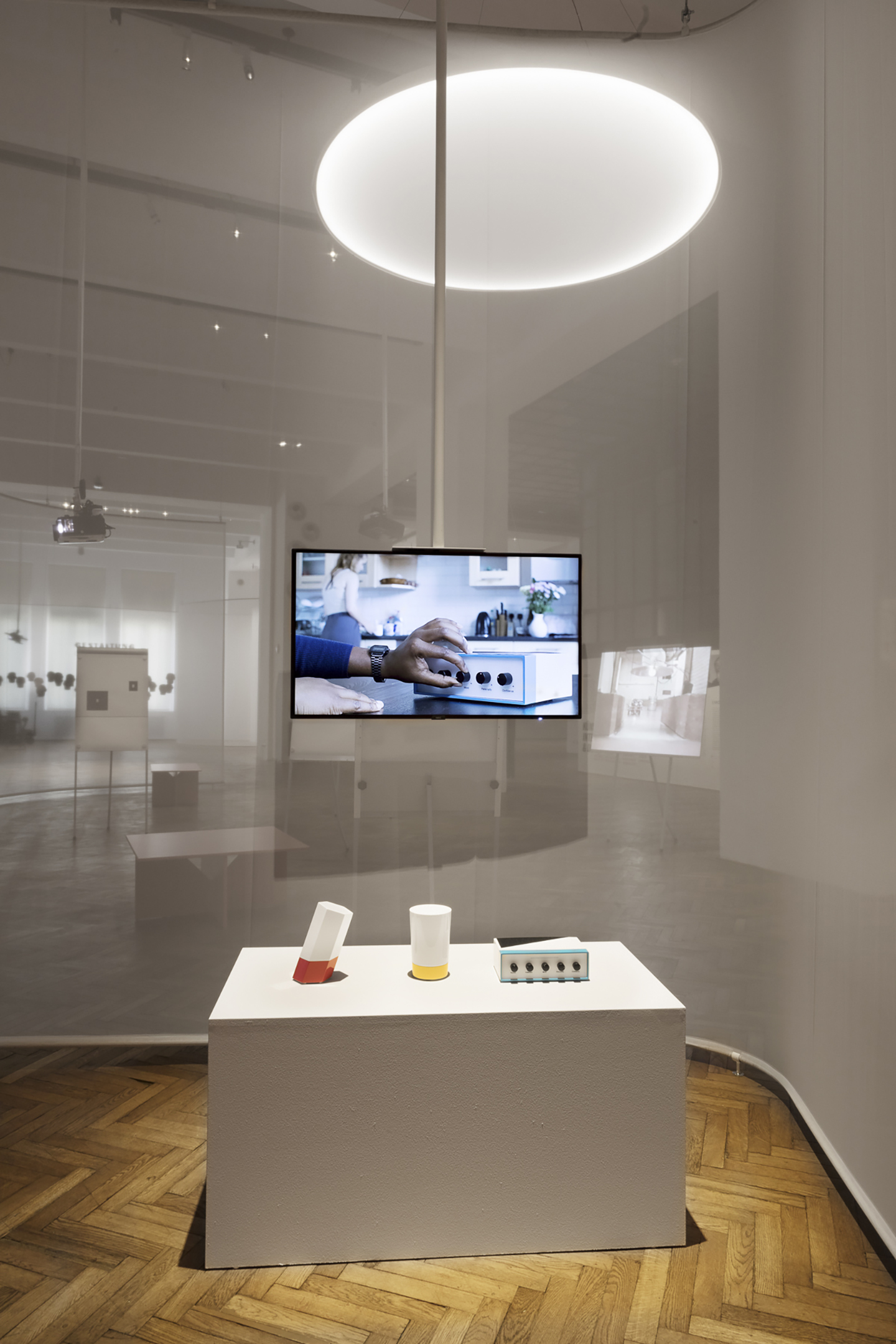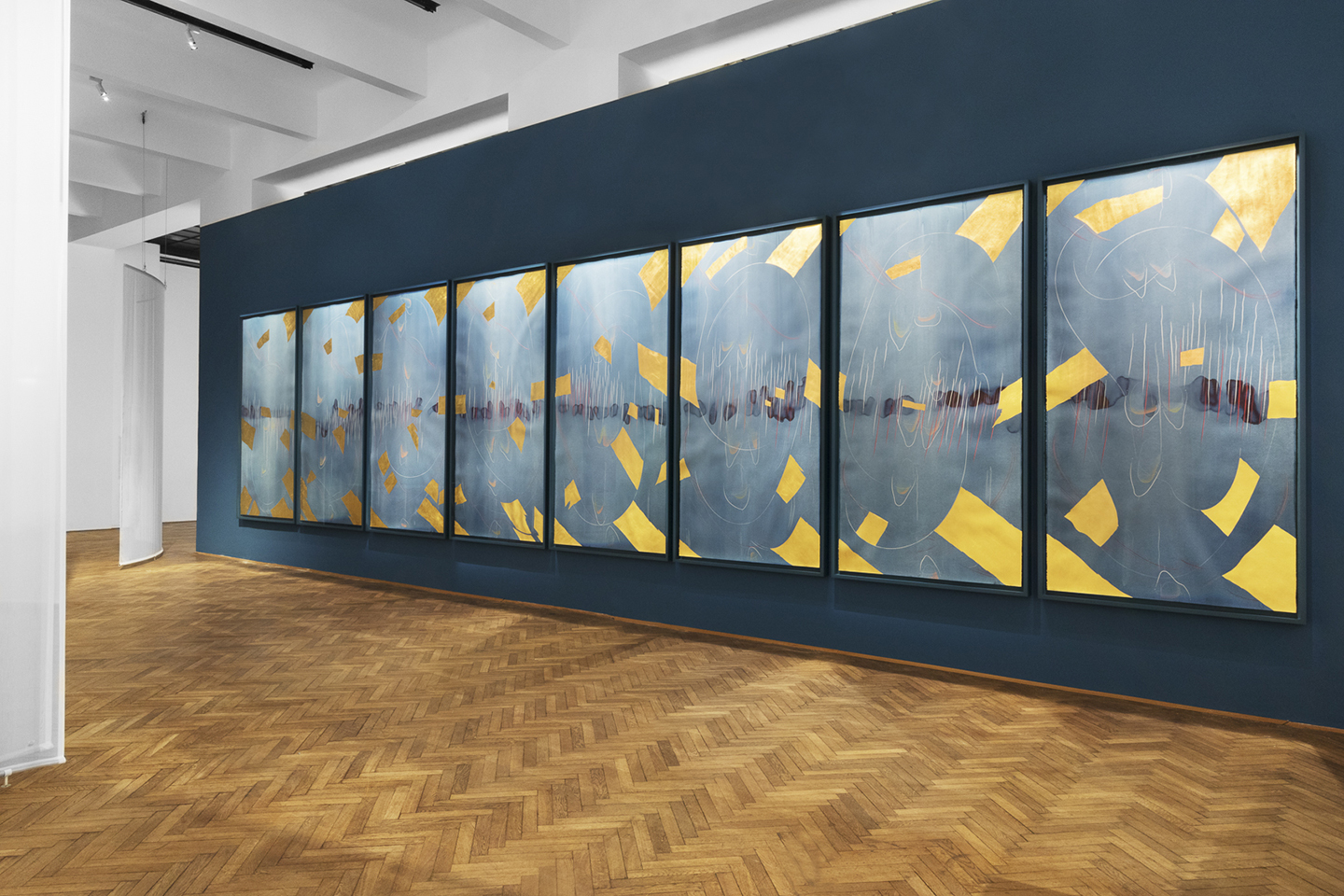 Marlies Wirth interviewed by Chiara Moioli
"There's this life, and there's another life
And there's another life
Other life
Other life
Other life
Other life
Other life
Other life
There's another life
There's another life"
.
—Amnesia Scanner, "AS Another Life," from Another Life (Berlin: PAN, 2018)
"'Attention,' a voice began to call, and it was as though an oboe had suddenly become articulate. 'Attention,' it repeated in the same high, nasal monotone. 'Attention.' […] 'That's what you always forget, isn't it? You forget to pay attention to what's happening. And that's the same as not being here and now.'" Attention—envisioned as awareness in the light of knowledge and deliberate questioning of the given state of things—is what Aldous Huxley demands throughout Island (1962),1 his last utopian novel, generally known as the counterpart of the contrasting, profoundly dystopian Brave New World (1932).2 It is not by chance that this year's edition of the Vienna Biennale, now in its third iteration, has been titled BRAVE NEW VALUES. Shaping Our Digital World, playing off the 1932 masterpiece that so significantly foresaw the imminent huge scientific developments that humanity would witness soon after—and their impact on society as a whole.
Set in the futuristic World State city of London in a post-Fordist society in the year AF (After Ford) 632 (AD 2540 in the Gregorian calendar), Brave New World's state is composed of genetically altered citizens ruled by an intelligence-based social hierarchy whose motto is "Community, Identity, Stability." Although grounded in scientific enhancements—spanning reproductive technology, sleep-learning, psychological manipulation, and classical conditioning—the World State has no use for the kind of scientific discoveries that would possibly be destabilizing to its ethos. In chapter 16, Huxley writes: "Every discovery in pure science is potentially subversive; even science must sometimes be treated as a possible enemy. Yes, even science." This inquiry into the principles of what makes scientific advancements and technology "good" or "bad" weapons for society—hence its utopian or dystopian outcome—is precisely the quarrel at the core of the 2019 Vienna Biennale.
Conceived by Erwin K. Bauer, Janina Falkner, Anne Faucheret, Paul Feigelfeld, mischer'traxler, Vanessa Joan Müller, Nicole Stoecklmayr, and Marlies Wirth, and comprising nine exhibitions spread across the city3 plus one comprehensive conference4 and numerous projects and events, the Vienna Biennale (whose caption is "for Change") aims to "draw attention to the values based on which the utopia of an economically, socially just and fair as well as ecologically sustainable future could become reality."5 The use of the conditional emphasizes how this forecast remains, as of now, idealistic, and how the present we inhabit is the factual condition of dystopia hypothesized by Huxley in Brave New World. In conceiving the fiction, the author was inspired by the utopian novels of H. G. Wells, and it was exactly Wells's hopeful vision of the future's possibilities that gave Huxley the idea to engage in their parody—in fact, Huxley referred to Brave New Worldas a "negative utopia."6 Roughly thirty years after its publication, Huxley followed Brave New World with a reexamination essay, Brave New World Revisited (1958),7 in which he concluded that the world was becoming like Brave New World much faster than he had initially assumed it would.
Time has passed since the publication of this reappraisal; still, on our end, we have come to embrace the condition designated by Huxley almost passively, oftentimes without even critically acknowledging it. Hence the will to instigate a survey about the future we really want, questioning the values it should be built upon, the new cultural sensibility needed to achieve it, and to do it via the most utopian means available. "Art is incompatible with happiness," stated Huxley in Brave New World. Opposing this detrimental variety of dystopia, the Vienna Biennale for Change "demands to embrace brave visions on handling artificial intelligence and new technologies, on shaping innovative ways of work, on new ways of living (together), and on responsible consumption"8 within the possibilities of art, design, and architecture.
As the title hints, the exhibition UNCANNY VALUES. Artificial Intelligence & You at MAK–Museum of Applied Arts, curated by Marlies Wirth (curator, Digital Culture and MAK Design Collection) and Paul Feigelfeld (media theorist) in the context of the Vienna Biennale, seeks to cultivate precisely the new principles for a promising future by inviting a brigade of international artists and designers9 whose work deals with the subject of artificial intelligence (AI).
"There's this life, and there's another life," trill both human and nonhuman warped voices in "AS Another Life" (2018), by the Berlin experimental duo Amnesia Scanner (Ville Haimala and Martti Kalliala). Can we imagine developing a set of ethics in collaboration with our machines that would help us find a shared place of rest, as well as of resistance, in today's scape, without falling into the dichotomy of "us" versus "them"? Richard Brautigan's hopeful poem All Watched Over by Machines of Loving Grace (1967)10 dimly echoes in a cave that gets darker and darker along with the level of sophistication AI gains, and the power it triggers—acting upon each and every aspect of our lives.
Winking at Freud's 1919 essay Das Unheimliche—expressing the theory of the "uncanny" as the psychological experience of something strangely familiar—and at robotics professor Masahiro Mori's concept of the "uncanny valley" (1970)—predicting that an entity appearing almost human will risk eliciting cold, eerie feelings in viewers—the show makes clear that, facing AI, we have to rethink and modify our habitual ways of reading the world.
UNCANNY VALUES. Artificial Intelligence & You takes us back to the roots of the conundrum, asking questions like these: What kind of creature has AI already become? How will it develop further, and on what ideological basis will it do so? Is AI democratic? Can it ever understand what it means to live together as social beings? What role does a tech company play when its algorithms are flawed or manipulated? Who is more intelligent or more responsible: programmers or intelligent systems?
Marlies Wirth, co-curator of the show, discusses the possibilities "of a cybernetic meadow where mammals and computers live together in mutually programming harmony,"11 to reverberate the visionary ideals already in the air some fifty years ago.
CHIARA MOIOLI: To introduce the discourse, could you talk about your involvement in this edition of the Vienna Biennale, and about the genesis of the project that led to the making of UNCANNY VALUES. Artificial Intelligence & You at MAK?
MARLIES WIRTH: The Vienna Biennale 2019's edition is titled BRAVE NEW VIRTUES. Shaping Our Digital World, and its mission was to look at this matter from different angles and through different kinds of exhibitions. The Vienna Biennale is a biennale that connects art, design and architecture into one single stance: it's not an art biennale or a design biennale, but tries to be interdisciplinary. The technological topic is very important for MAKbecause back in the day, the museum was founded as the Museum of Art and Industry—so it has always been its mission to look at means of contemporary production in their own time, and we continue to do that. Today, the quite obvious step is to look into technology, artificial intelligence, and automation. Hence the show UNCANNY VALUES. Artificial Intelligence & You.
After having curated the 2017 edition of the Vienna Biennale, I was asked to co-curate an exhibition about AI alongside media theorist Paul Feigelfeld. Paul and I thought about how to approach the topic of artificial intelligence, and we decided to develop a museum exhibition but with a cultural approach. UNCANNY VALUES is very different from Ars Electronica, or from an exhibition that would be done in a technological context. We invited artists, designers, and architects who have been working with these topics for plenty of time, such as Trevor Paglen or Simon Denny, and design studios like Superflux or automato.farm, who have been tackling the issues of technology and the paradox it brings to us humans for quite some time. We also invited architects Some Place Studio to create a very specific display for show. For once, it's a pragmatic reason since our exhibition halls are built without walls and we had to come up with something to divide the show; we took advantage of this means to use layers of transparency with curved fabrics to make people look "behind the veil of technology and into the black box." At the same time, the setting creates an uncanny vibe. We also invited the Austria-based graphics interaction designers Process Studio, who came up with the idea of using AI as a metatechnology for creating a specific font and visual mascots, the so-called "AImojis," which are AI-generated emojis based on the learning dataset of three thousand human-designed emojis commonly used.
CM: In this regard, I'm curious about the choice to place historical figures and projects in the AI field side by side with emergent contemporary artists. How did the selection process work?
MW: We really wanted, as I mentioned, to have a cultural perspective. It was important to us to not showcase the "fancy new gadgets" that have been out there, but focus on artistic research and art as a form of AI. This is why we started with historical research and specifically decided not to include historic objects per se, but remarkable projects such as DiNA (2001-2006) by Lynn Hershman Leeson, who is a real pioneer in the media art field; or the Poetry Machine by David Link, created in 2001, which from a perspective of today's technology feels quasi-archaeological—it is actually funny to see children from school classes be like, "Oh, it's really old school!" as we are used to much more advanced systems. In particular, the Poetry Machine was very special to us because the notion of language was a huge chapter in our research. It's one of the AI techniques that are being used, tackled and put to practical use with speech assistants and translation systems, which got better and better once they started translating into their own language and then back into the requested human language; we found it interesting that poetry is something seen as uniquely creative to humans. The PoetryMachineis also the first machinethat was not based on a limited database but made use of the Internet and of semantic associations to come up with sentences. In 2001 the input from the Internet was kind of limited to the time being, and that's why it's kind of a timeless work: in 2019 there's vastly more data available online, and the Poetry Machine can itself grow and expand over time.
CM: Winking at Freud's 1919 essay Das Unheimliche and at robotics professor Masahiro Mori's concept of the "uncanny valley" (1970), the title of the show also announces its main focus. Would you open up about this?
MW: As Freud put it, the uncanny is the unfamiliar in the familiar. The uncanny valley can be defined largely as the aesthetic problem of seeing something that does look humanlike but is not. With artificial intelligence, we now expand on that problem because the uncanny in AI lies in the fact that it can think for itself, or it seems like it can; it can make predictions and, based on those, take decisions, and this is a process that somehow is beyond our grasp. What is the purpose of this artificial intelligence? Why is it used? Does it really want the data it suggests it wants from me, or does it have some backdoor that wants something else actually? With UNCANNY VALUES, we tackled this kind of idea of the uncanny: what lies behind the "dark valley," what is behind the surface that we can now look at and be educated about. This is what we wanted to face in this show, and we sought to set the moodand the tone for that.
CM: The show is composed of five sections (PREDICTION, LEARNING, DESIGN, SENSING, LANGUAGE), each probing a theme related to AI and its impact on our reality. Can you give us an overview of these?
MW: Although it's a very loosely grouped show where interlinks between works can be made quite openly, which was on purpose, we chose to have some kind of dividing system, and we focused on five main tasks or techniques that AI can do.
One of them is obviously DESIGN: helping us shape the world—for example, using AI as a tool to create new shapes or to be used in 3D printing, et cetera.
A section like PREDICTION questions a main task of humanity but of machines too: it was bound to human survival to be able to predict whether the sun will come up again, or if there will be rain; humanity tried to do that in very different ways, sometimes with means of science, sometimes with means of religion or spirituality, like believing that if you make a certain dance, the rain will come—which I find really beautiful and unique to mankind. Now, with machines at hand, we can use prediction as a legit model; for example, in healthcare, to use AI systems to help us diagnose diabetes type 2 and things like that.
LANGUAGE is another important section, being one of the most important tools and techniques of AI that are currently moving into the direction of speaking to our machine. If you think further, we will use gestures and even thoughts or neurons to move and articulate ourselves towards our machines, leading to the section of SENSING, which is a main capability that has to happen to interact with the world, even for a machine: it has to have sensors to be remotely able to experience the feeling of distance to an object—for instance, seeing an object, recognizing something or hearing something as a human does.
We have this fantastically built body that has everything already installed, while with machines we always have to think about what we have to put in them, and sensors make a feeling graspable.
Last (and most importantly), we get to the section of LEARNING: machinelearning, most commonly known as deep learning, means that the machine learns into the depth of one subject, making it a specialized system; that's why a comprehensive AI that can play chess, design a chair, or predict the weather does not exist: there are only specialized systems. The largest problem with this is obviously the input of data: if we speak about machinelearning, we also have to speak about where the data comes from. As co-curator Paul Feigelfeld always says, "The data is polluted through us humans." The data are given to the machines by us humans, and we clearly are not in control—not about saving our resources and our planet, nor about social injustice or biases towards women, other genders, migration. Hence the question whether the machinecan be a more democratic or a more just ruler than we humans is actually already corrupted: if it learns from us, it cannot. That's why this is the most important section out of the five.
CM: In your opinion, how much awareness is there on a general level when it comes to AI and its potential and tangible effects on our lives? Was this show an occasion to address that via the museum, its civic mission?
MW: Absolutely. It's utterly important to increasingly raise awareness of these topics. Though lately I saw that even in Austrian daily papers, artificial intelligence issues are becoming more and more generalized for the public, real awareness of the potentials of these technologies still lies hidden. We think that as a museum—also because of our founding spirit for applied arts and for application of design as a generative tool—this must be confronted. One claim of this year's biennale, asking for the values we need in the digital age, is obviously the idea that technology can be employed to help us reduce the divide we have made in our society; technology may help us to create knowledge about commons and how they can be used, or resources and how we should distribute them, or even how we could coexist in harmony with our planet. It's really, really important for us to raise awareness—this is what UNCANNY VALUES aims to do.
CM: Could you expand on the shift that led from a utopian vision of the future in the 1960s (embraced by the counterculture of the New Communalists, for instance, at the dawn of cybernetics–I'm thinking of Richard Brautigan's hopeful 1967 poem All Watched Over by Machines of Loving Grace) to our dystopic reality?
MW: Ágnes Heller, a Hungarian philosopher, said, "If we can't reach our utopias, we have to make something out of our dystopias," which I totally agree with. Some of the ideas and utopias dreamed up by scientists, artists, and activists in the 1960s were not achievable because the power of computers and hardware of the time was not strong enough to pull them off. Humankind thought we would advance faster and be there quicker, and that's also why, in the 1960s, these people came up with these crazy and great ideas. Still, in 2019 we do not have wireless floating cars and don't live on Mars, luckily. But I think what is happening now is something that came really, really fast: the parallelism of the idea and the vision, paired with the capabilities of the software, the programming, and the hardware made it possible to come up with solutions that suddenly put AI out there—and in a usable way. This is also something we stress again and again in the show: the applicability of AI in a naturalized way. AI was first only envisioned or employed by a certain kind of science lab, while now we are actually living in a world where each and every one of us, even young children, are using AI on a daily basis. I think this fast-paced dystopia is also kind of coming from the fact that we humans have no boundaries in exploiting the resources at our disposal. So, if there's a possibility that we can do something with this data or with the system, we will do it eventually, and for the time being, it has been done to get more consumers, more profits, faster growth. Now it's time to think how we can proceed with these technologies and put them into a different perspective, one that does not only involve profit for a few companies. This is the real challenge. I must say, I don't know how to tackle it, but this is something we need to speak about more.
CM: In your curatorial experience at MAK, and specifically within a show like UNCANNY VALUES, how did you approach the display of art that deals with digital technologies in a museum?
MW: In this case, I would say in a rather conservative way, actually. We did specifically not want to create any kind of immersive room that you enter, even though we could have done that. We spoke with each of the artists and designers about how to best present their work. Some solutions are just pragmatic, in the sense that we needed to have a certain light in the room, for instance; some works needed to be in a secluded area, like Trevor Paglen's Behold These Glorious Times! (2017), in order to secure a space where you can really focus. On the other hand, for example, with DiNAand Emotional Barometer (2008), by Lynn Hershman Leeson, the challenge was to get them back to life. As Lynn and her technician, her partner actually for this project, Collin Klingman, said, "You must consider DiNA as an old lady: she's very slow in responding. She will repeat herself. She will always ask, 'Have we met?'" The little display where the text is shown kind of looks from another era. Again, it's sweet to see young children interacting with this work; I'm already from an older generation—I do know a time where we did not have smartphones and worked with analog things—and it's now wonderful to bring these historic works back to life to challenge the current audience with their existence.
[1] Aldous Huxley, Island (New York: Harper & Brothers, 1962).
[2] Aldous Huxley, Brave New World (London: Chatto & Windus / Random House, 1932).
[3] UNCANNY VALUES. Artificial Intelligence & You at MAK–Museum of Applied Arts; HYSTERICAL MINING at Kunsthalle Wien; CHANGE WAS OUR ONLY CHANCE by the artist collective Time's Up in cooperation with the Angewandte (a project of the University of Applied Arts Vienna); MAK DESIGN LAB (a project of MAK in cooperation with the Austrian Federal Ministry of Education, Science and Research); CLIMATE CHANGE! From Mass Consumption to a Sustainable Quality Society (a cooperation between MAK and the Federal Ministry for Sustainability and Tourism); FUTURE FACTORY: Rethinking Urban Production (a joint project between the Vienna Business Agency and MAK and in cooperation with the Ottakringer Brewery); SPACE AND EXPERIENCE: Architecture for Better Living (an exhibition of MAK in cooperation with Wienerberger); City of Temperaments at Flederhaus in Aspern Seestadt; and Human by Design: Probing Social and Methodological Innovation in Design at SDC Gallery (Slovak Design Center in Bratislava).
[4] Changing Values (a conference of MAK and the Slovak Design Center together with the Architekturzentrum Wien and Kunsthalle Wien in the context of the program INTERREG V-A Slovakia-Austria.
[5] Extract from the press release for VIENNA BIENNALE FOR CHANGE 2019—BRAVE NEW VIRTUES: Shaping Our Digital World,  May 2019.
[6] Huxley used this term in his lecture "Utopias, Positive and Negative" (1963). See https://opentextbc.ca/englishliterature/wp-content/uploads/sites/27/2014/06/utopias-pos-and-neg.pdf.
[7] Aldous Huxley, Brave New World Revisited (New York: Harper & Brothers, 1958).
[8] Extract from the press release for VIENNA BIENNALE FOR CHANGE 2019.
[9] Rachel Ara; automato.farm; Mladen Bizumic; Tega Brain; Julian Oliver and Bengt Sjölén; James Bridle; Giulia Bruno and Armin Linke in cooperation with Luc Steels; Kate Crawford and Vladan Joler; Simon Denny; Heather Dewey-Hagborg and Chelsea E. Manning; Constant Dullaart; Karen Hao; Lynn Hershman Leeson; David Link; Jonas Lund; Trevor Paglen; Matteo Pasquinelli; Philipp Schmitt and Steffen Weiss; Superflux; and Jorinde Voigt.
[10] Richard Brautigan, All Watched Over by Machines of Loving Grace (San Francisco: Communication Company, 1967).
[11] Ibid.
 
 
Marlies Wirth has been working for MAK–Museum of Applied Arts in Vienna since 2006. As a curator for Digital Culture, she is involved in the conception of the Vienna Biennale and is head of the MAK Design Collection. She curates exhibitions in the fields of art, design, architecture, and technology, including the group exhibition ARTIFICIAL TEARS as part of the Vienna Biennale 2017. She is one of the curators of the international traveling exhibition Hello, Robot: Design between Human and Machine and co-director of the Global Art Forum 2018: "I AM NOT A ROBOT" in Dubai and Singapore. Focusing on conceptual art and cultural anthropological contexts of artistic productions, she also develops independent exhibition projects and authors texts and essays for publications.
at MAK – Museum of Applied Arts, Viennain the context of BRAVE NEW VIRTUES. Shaping Our Digital World– The Vienna Biennale for Change 2019
until 6 October 2019