CONVERSATIONS Mousse 49
The Unreliable Narrator: Martine Syms
Close
1
2
3
4
5
6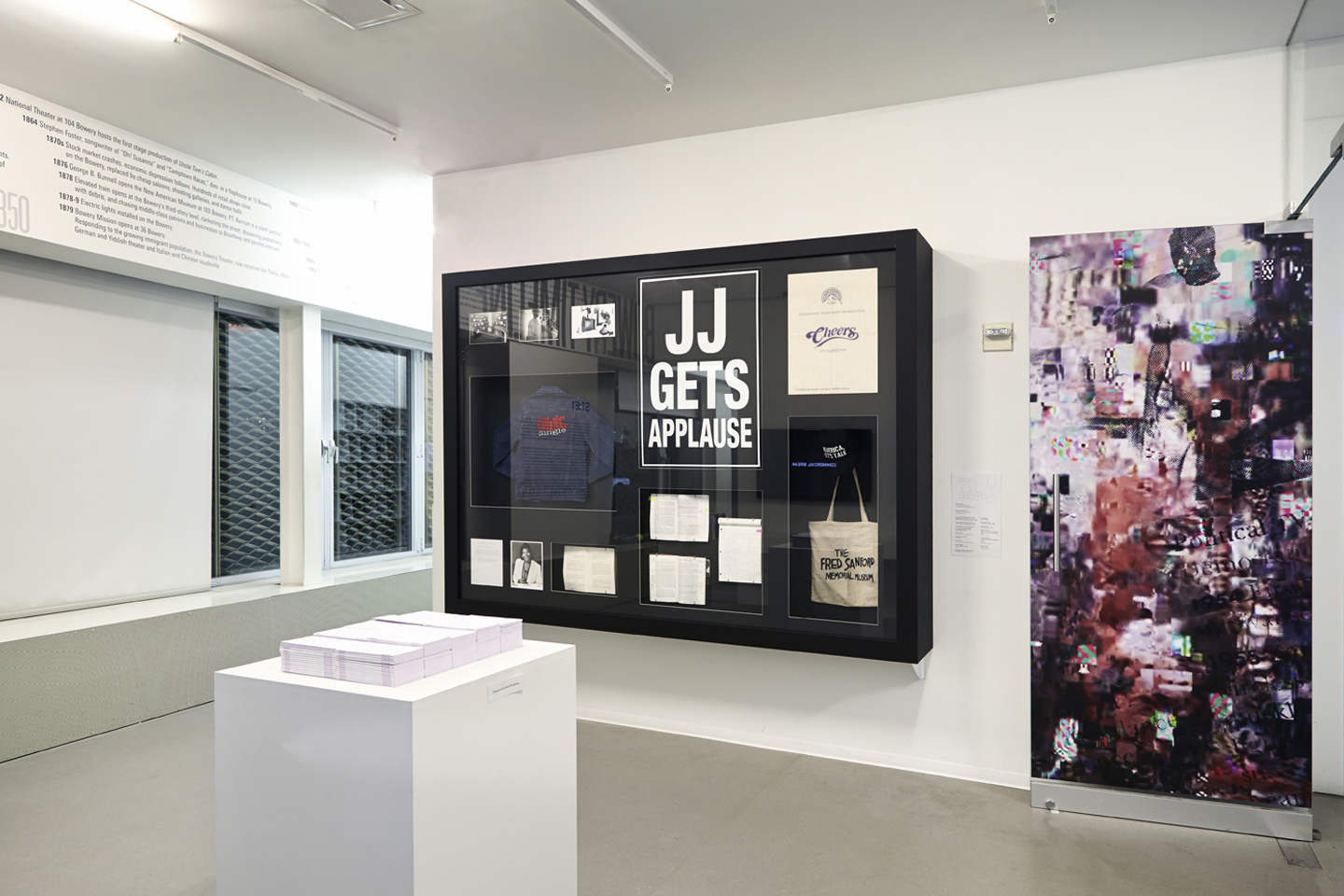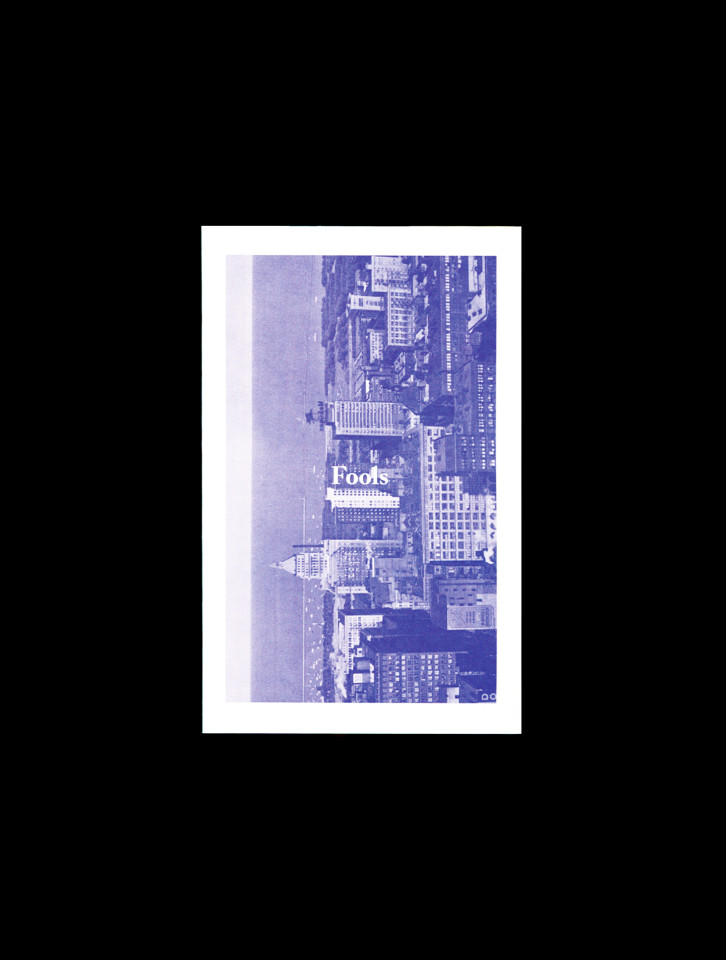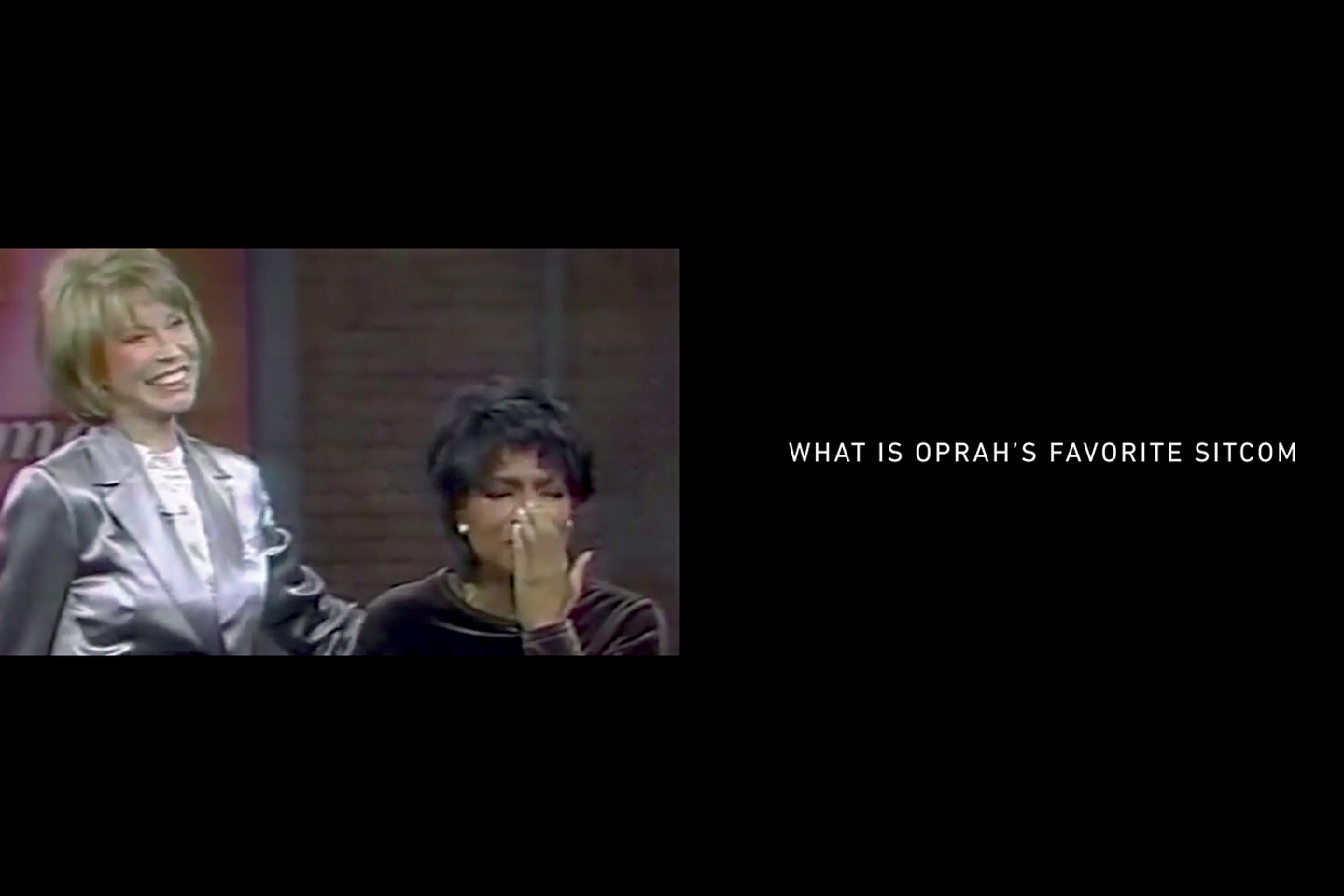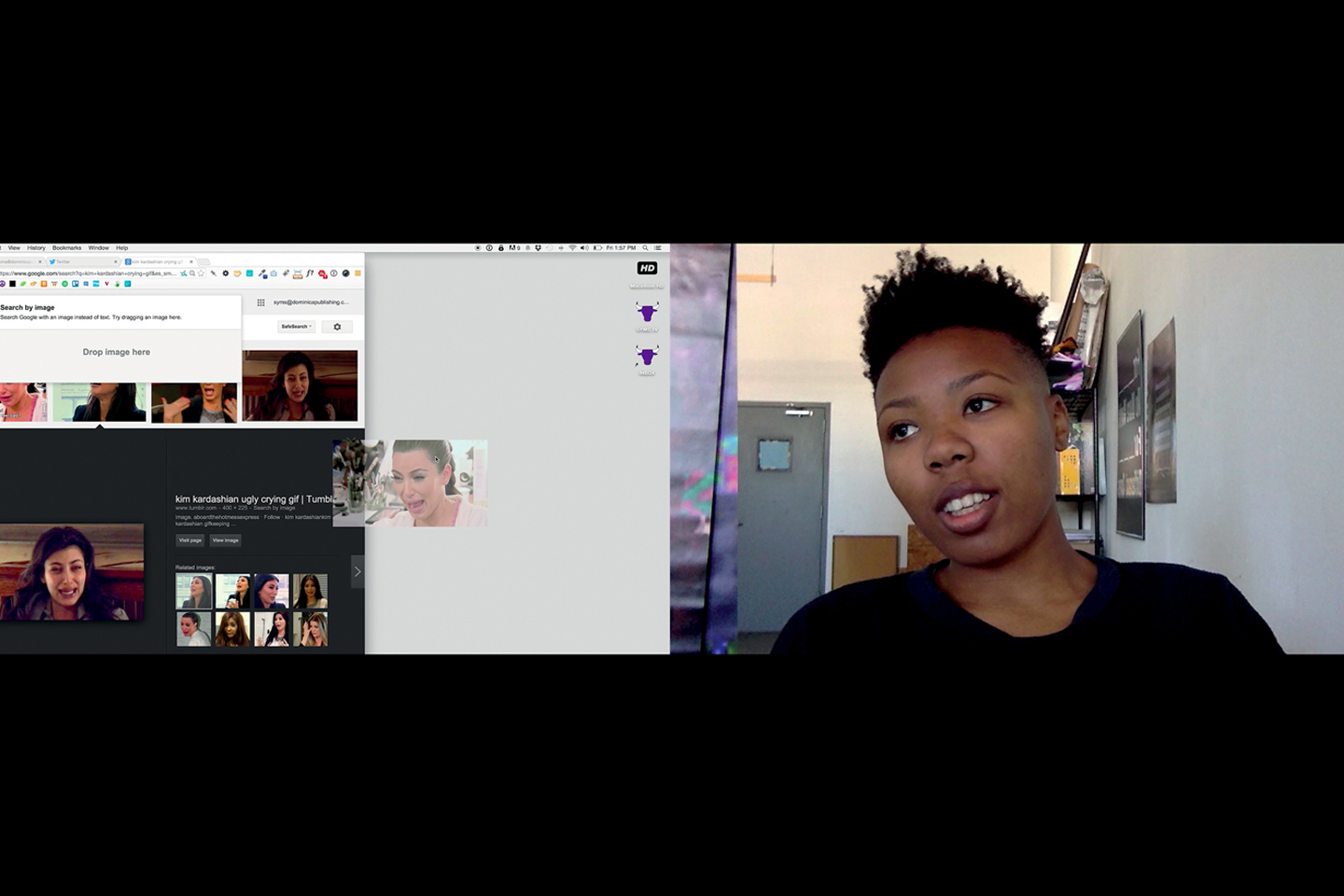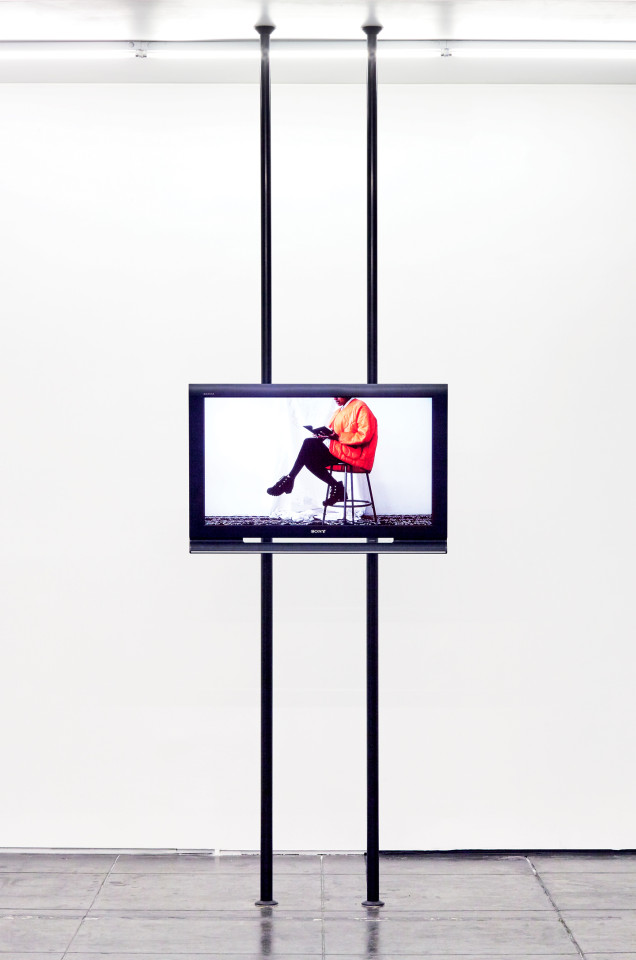 Martine Syms and Aram Moshayedi in Conversation
Might it be the fault of Steve Jobs if qualities attributed to artists like freedom, creativity and originality are now increasingly associated with the figure of the entrepreneur? Martine Syms, an artist based in Los Angeles, wonders about the supposed assimilation of business by art (and vice versa), or perhaps the porous screen that separates those two worlds. Wherever the truth lies, the title of "conceptual entrepreneur," as Syms calls herself, does seem to fit her versatile activity that includes video, performance and the helming of the Dominica publishing company. Aram Moshayedi met with the artist to talk about her recent video A Pilot for a Show About Nowhere and the video series Lessons.

ARAM MOSHAYEDI: You describe yourself as being a "conceptual entrepreneur," with perhaps some derision toward the overuse of titles like artist or curator. When did you start to use this way of describing yourself, and why did it seem to provide a viable alternative?
MARTINE SYMS: I started using "conceptual entrepreneur" around 2007. After graduating from art school I didn't want to make art. I wanted to open a business. I signed a lease on a storefront a few weeks before I finished school and opened Golden Age, a bookstore, later that year with Marco Kane Braunschweiler. I was reading a lot of business books and I was excited by the idea that I could do more as an entrepreneur than I could as an artist. It seemed like you needed a title to succeed—for your "elevator pitch"—and since my responsibilities at Golden Age were split between writing, publishing, buying and accounting, I felt like the term artist wasn't accurate. I mashed together all the biz lit with art theory and "conceptual entrepreneur" was the absurd term I made up.
AM: Along those lines, the sphere of contemporary art seems to have absorbed the entrepreneurial spirit and the idea of innovation, as had been the case previously with other disciplines like dance, music, and film. You can see this playing out in the New Museum's incubator NEW INC, as well as the recent announcement of USC's "Degree in Disruption," otherwise known as the Jimmy Iovine and Andre Young Academy for Arts, Technology, and the Business of Innovation, which is part of a larger trend moving away from a traditional studio-based curriculum. Do you feel somehow implicated in this by what was once just a turn of phrase and a reconceptualization of your identity as an artist?
MS: I do. Sometimes I hate explaining what a "conceptual entrepreneur" is because I feel much more ambivalent about framing my activity in capitalist terms than I did eight years ago. When I first started saying it the tech industry didn't loom as large as it does now. Many qualities previously associated with the artist—freedom, creativity, originality—are now linked to the entrepreneur thanks to extensive marketing. I blame Steve Jobs specifically. You mentioned NEW INC and the mess at USC, but Simon Denny's recent show at PS1 MoMA includes a series about DLD, a major tech conference that happens in New York and Berlin. Several of the works feature direct quotes from speakers about how they're changing the world. K-Hole went from an art project parodying the marketing industry to becoming a reputable trend forecasting company. They were just named one of Fast Company's Most Creative Companies. I wonder if contemporary art is absorbing business or if business is absorbing it. Or maybe the walls between them are as porous as I thought they were.
AM: This has all unfolded in the last 8 years within a context that has become increasingly interested in contemporary art as an untapped market and the simultaneous instrumentalization of artists as participants in a creative industry. But would you say you were interested in finding a sustainable model, a way to live as a type of a contributor of a different nature?
MS: Definitely. I was driven towards entrepreneurship by economic concern. I graduated right before the recession. I quit the one shitty job I was able to get in like September and wasn't able to get another one until 2012. I wanted to create my own infrastructure. I was looking for a sustainable model. Even last year I decided to be a "full-time artist" whatever the fuck that means, and after a month I was like "nah I'm good."
AM: Did that decision have anything to do with adopting a persona? I ask because there is an element of fiction that plays itself out in some of your works. Fools (2012), for instance, is a small book published by your imprint Dominica, in which the text takes on the voice of a white man. Similarly, in She Mad, which is the pilot outlined in your recent video A Pilot for a Show About Nowhere (2015), you describe a semi-autobiographical account of your own life, of the trials and tribulations of "making it" in Los Angeles. There is something almost parodic about this. Do you think these strategies are somehow about deferring your own identity?
MS: I think it's more about constructing my identity. I used to write these extremely short sentimental stories that I described as "fictional memoirs" until a friend said "isn't that just fiction?" (I recently found out the writer Anne Carson uses the term and I feel validated.) I combine my own experience with historical narratives and tropes from popular culture. Fools is a love story. It's sappy. There's a meet-cute, a sex scene, and a breakup. She Mad could be anyone's story of making it in L.A.—that's what people do here.
AM: I think She Mad gets tied to you, in part, because it's clearly your voice as the narrator. Actually, the entire video has a kind of provisional nature that makes it appear to be sincere, intimate, or even "honest." These tend to be art's bad words, which may or may not have some validity, but might this also be a byproduct of the low-production that the works rely upon?
MS: People assume I'm telling the truth in A Pilot for a Show About Nowhere because my voice is used and it's obvious I'm recording in a closet reading from a piece of paper. I appear on screen through footage shot on my computer and phone and the image quality makes people believe. Fools is also assumed to be autobiographical and it uses a much different voice. I'm not actually that sincere. There is a line where I say "Martine is a graphic designer who wants to be an important artist." It's a joke. I use terrible quality video because it feels real. Sort of like the way Beyoncé used iPad video in her HBO documentary. I'm an unreliable narrator. I want to confuse the viewer about the source.
AM: Is the same true for the way in which footage from your video series Lessons (2014) formed the basis for what you've called commercial breaks in A Pilot?
MS: The first commercial in A Pilot features an excerpt of Sister Souljah on a Phil Donahue special following the 1992 Los Angeles riots. I found it looking through footage of Anna Deavere Smith who is also a guest on the show. I was struck by her words. She encapsulates some of the beliefs I have, such as "America is business and without business you will have nothing and be nothing." Basically she is condemning the school systems for not teaching students about business so they "can create sustainable institutions in their communities." (I wish I could write this how she says it.) This commercial is Lesson I in a series of 30-second videos I've been making for the past year. I'm working towards a 90-minute feature (180 videos), but the project began as a commission from the Walker Art Center. I was a part of the Design Insights lecture series in 2014 and my talk was structured around the five lessons of the tradition that are woven throughout Kevin Young's book The Grey Album: On the Blackness of Blackness. I've taken those lessons as a way of explaining how I work and I wanted to make an ad for each of them. Once I started working on them, I became less tied to the text and decided there were way more than five lessons of the tradition. When I started working on A Pilot I wanted it to be exactly the length of a sitcom, including commercials. I selected Lessons that made sense for the context. I probably had twentyish done, and I made several new ones to be included in the New Museum presentation. The Lessons are all about constraints, they are thirty seconds, must feature a black figure, and I have rules about where to make cuts, how to edit sound, etc.
AM: It's clear that the clip of Sista Souljah's monologue included in A Pilot omits cutaways to a mostly white audience that were originally a part of Lessons. What was the reason for this shift with the material?
MS: I limited the amount of white voices featured in A Pilot because it is a black sitcom. Each person featured on screen is a proxy for me. I used their presence as a way to think about the relationship between my interior self, my public persona, myself as the platonic viewer, and me as the star. What changes between each role? What stays the same? I was thinking a lot about how standup comedians transform their life into a bit and then how the narrative elements of the act shift when it gets developed into a sitcom pilot. I exist in the film in many different capacities. This wasn't an intentional reference, but one of my favorite things in the world is the director's commentary on R. Kelly's Trapped in the Closet DVD. He's sitting in a chair facing the camera/viewer and there's one point in the song where there is R. Kelly commenting, R. Kelly narrating, R. Kelly acting, and R. Kelly singing.
AM: In a recent conversation with artist Charles Gaines, you asked him about the validity of the category "black art" as it pertains to his work in a historical sense. You expressed a bit of reservation toward the validity of such modifiers, and I'm wondering how you characterize the politics of identity within your work?
MS: Sometimes it seems like we're still talking about an essentialist idea of what is or is not black art. Right now a lot of artists my age are interested in claiming blackness and I think that's related to the historical moment, much like it was in early 90s film and music, or the Black Arts Movement of the 70s. I get really bored with the idea that there is some specific way that black art looks. I am, however, very intrigued by the idea of making an image in a black way. Arthur Jafa refers to this as a Black Visual Intonation. He writes about it better than me. With regard to my own process, I think less about myself as a black artist than I do about making work for a black viewer. I think a lot of about the ideal viewer / reader / listener / user, and how assumptions about who they are and what they want influence aesthetic choices in pop culture. I usually out myself in reference or language or appearance, but I see an opportunity to be vague about blackness, to refuse an identity by shifting focus from author to audience.
AM: Do you think emphasizing various practical forms (lectures, publications, videos, etc.) which articulate different modes of delivery and distribution for specific research projects also helps to redress the very idea of a unique experience and, therefore, a singular viewer or receiver? This question for me has to do with the way in which most mainstream institutions continue to rely upon a narrative of art and art history that remains unaccommodating to difference, not so much of the makers but of the terms of engagement.
MS: Audience and distribution are intimately connected. I decide what I want to say, to whom, and then figure out the best way to present it. Last night I was tweeting with Tisa Bryant about Marlon Riggs because there's a group show opening at MOCA called Tongues Untied which features one black artist—Riggs. Tisa wrote about how Riggs worked collaboratively and collectively. He wasn't trying to "represent" a community; instead, his community was his work. He actively fought against exceptionalism. The exhibition can't accommodate that multiplicity. It shows him as a singular entity, whereas his film work, particularly Tongues Untied, is able to provide context and [demonstrate] the creative/romantic/political relationships he was involved in. Riggs is a model for me. I work very collaboratively and I usually include several voices in all my projects. Lectures, publications, and videos are part of a constellation of ideas. They don't operate independently. They link outwards, and it's that accumulation of meaning that is most exciting to me. I think an artwork can do that too, but the exhibition isn't appropriate for every idea. I have no loyalty to the format.
Martine Syms is a conceptual entrepreneur based in Los Angeles who uses publishing, video, and performance to look at the making and reception of meaning in contemporary America. In 2012 she founded Dominica, an imprint dedicated to exploring blackness as a topic, reference, marker, and audience in visual culture. From 2007 to 2011, Syms directed Golden Age, a project space focused on printed matter. She has lectured at Yale University, SXSW, California Institute of the Arts, University of Chicago, the Museum of Contemporary Art Chicago, Johns Hopkins University, and MoMA P.S.1, among other venues. Her artwork has been exhibited and screened extensively, including presentations at the New Museum, the Studio Museum in Harlem, MCA Chicago, Green Gallery (Milwaukee), Gene Siskel Film Center (Chicago), White Flag Projects (St. Louis), and Bridget Donahue (New York).
Originally published on Mousse 49 (Summer 2015)