REVIEWS
Martine Syms "Projects 106" at MoMA, New York
Close
1
2
3
4
5
6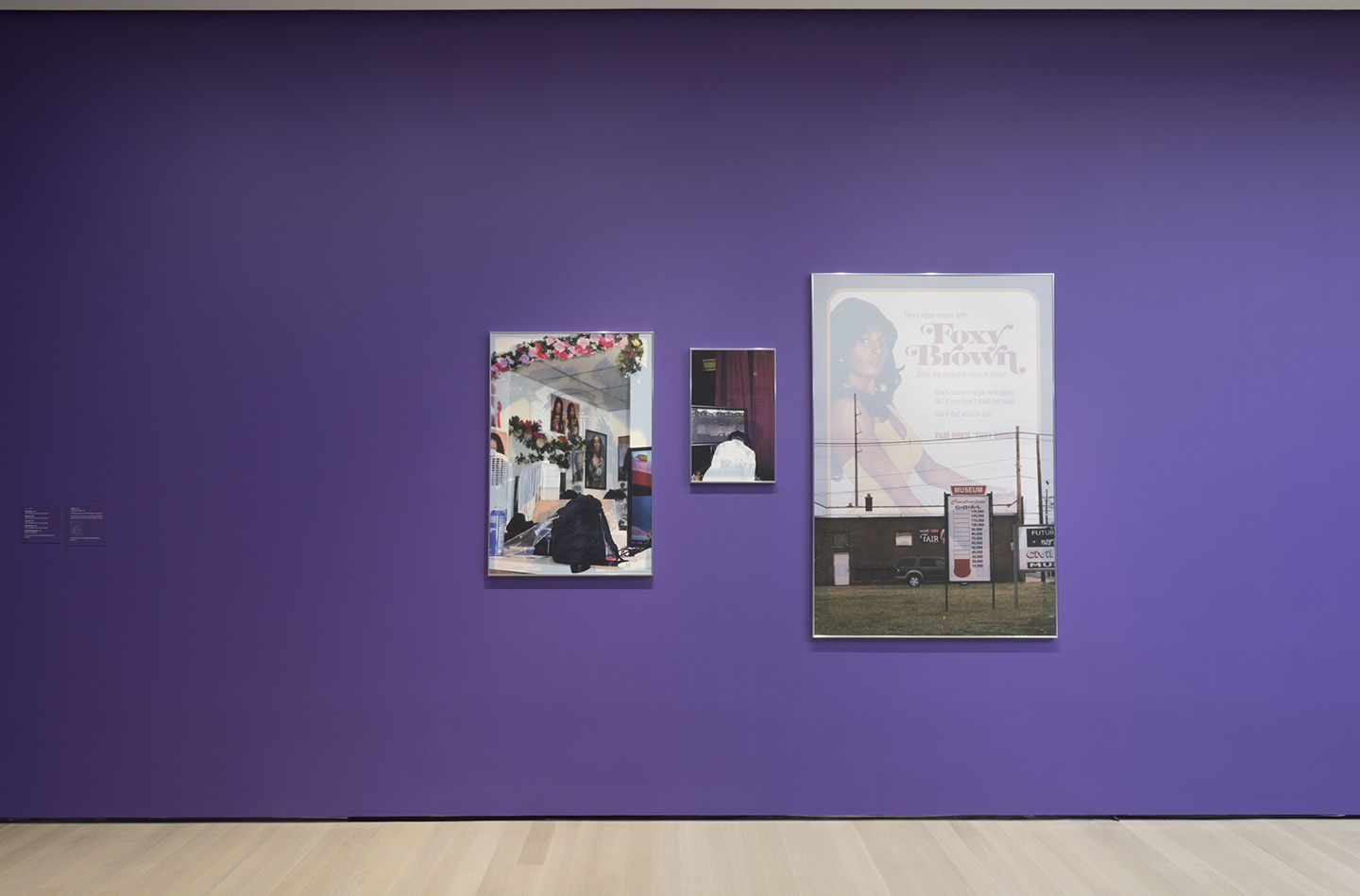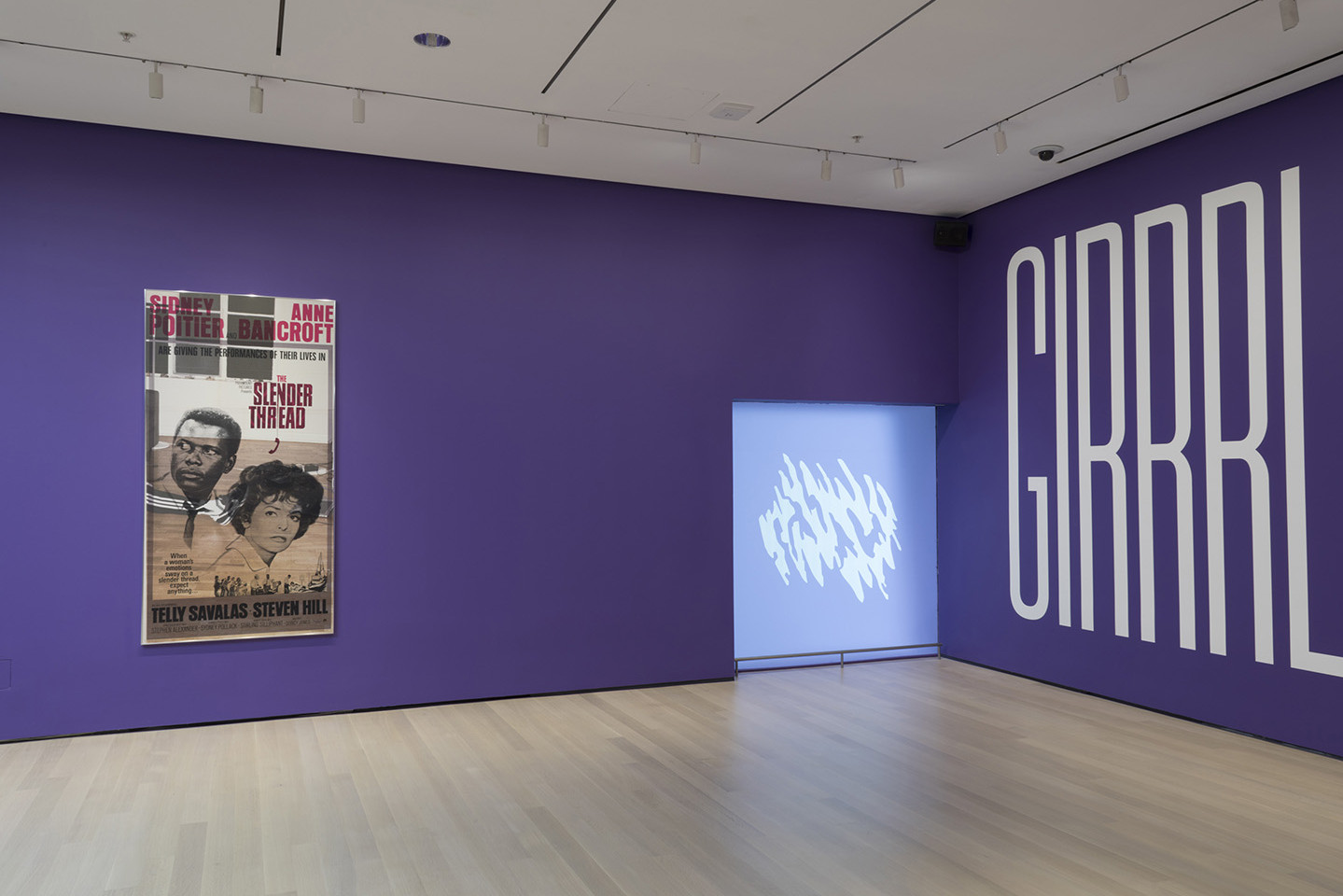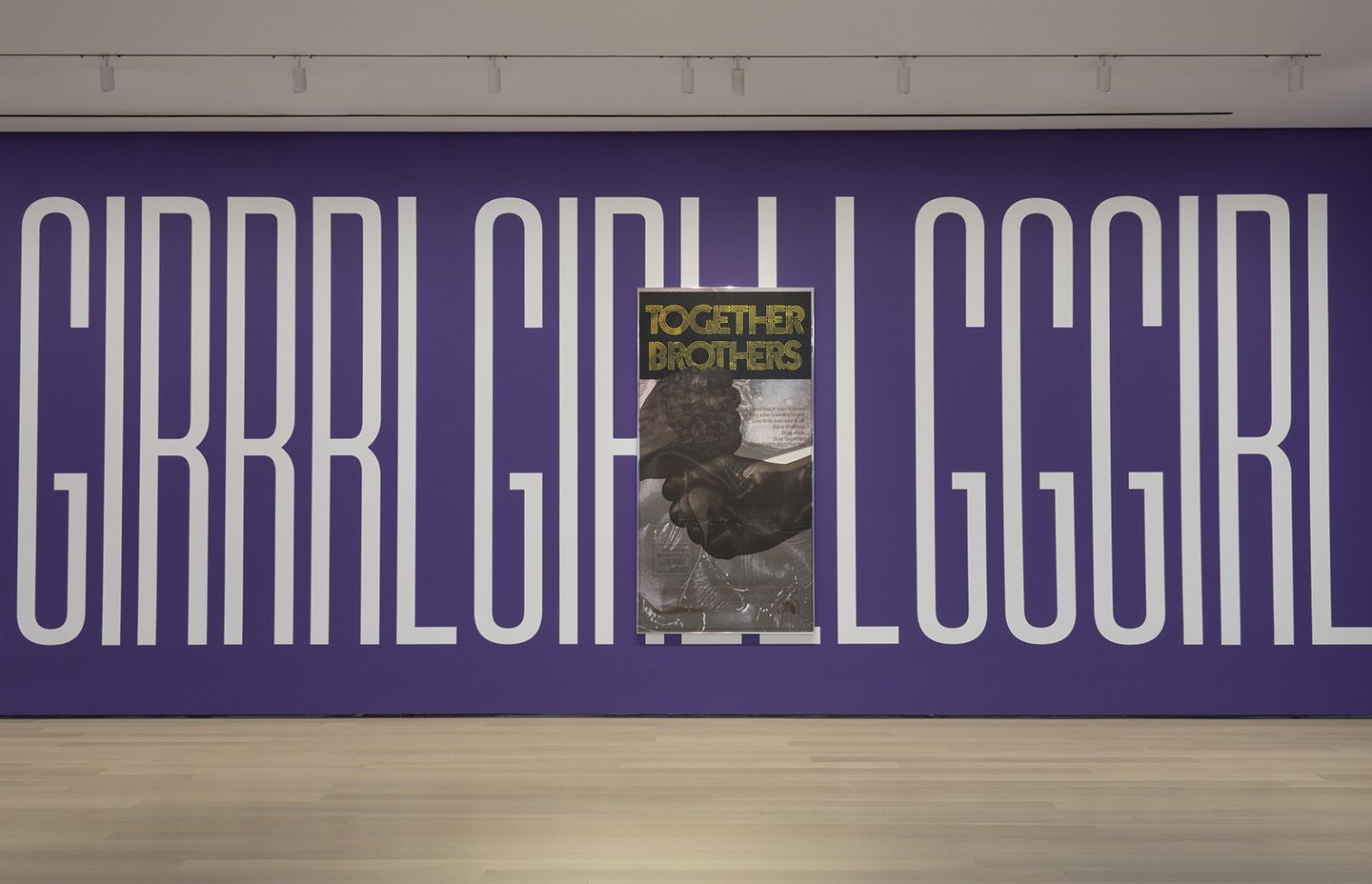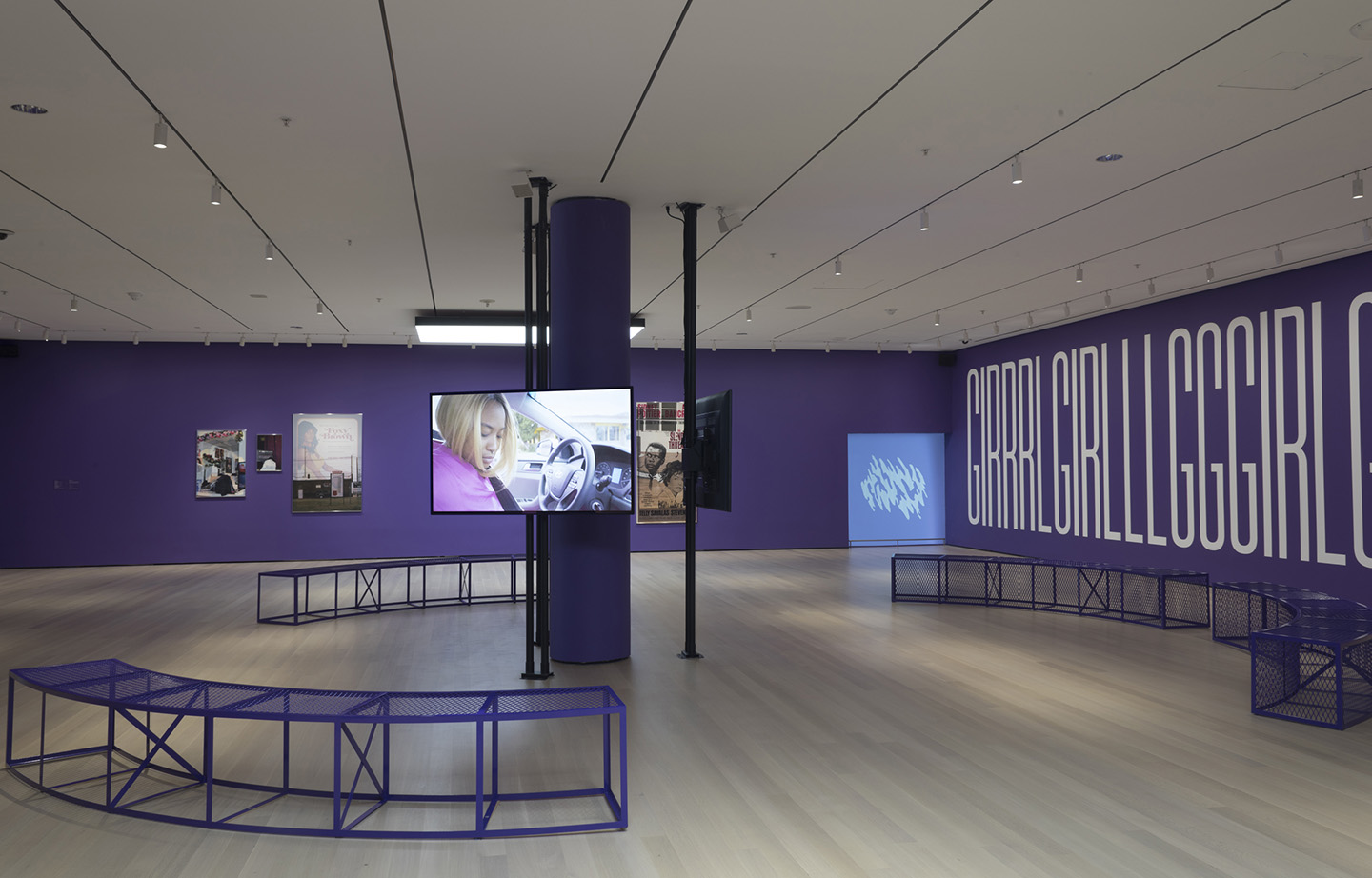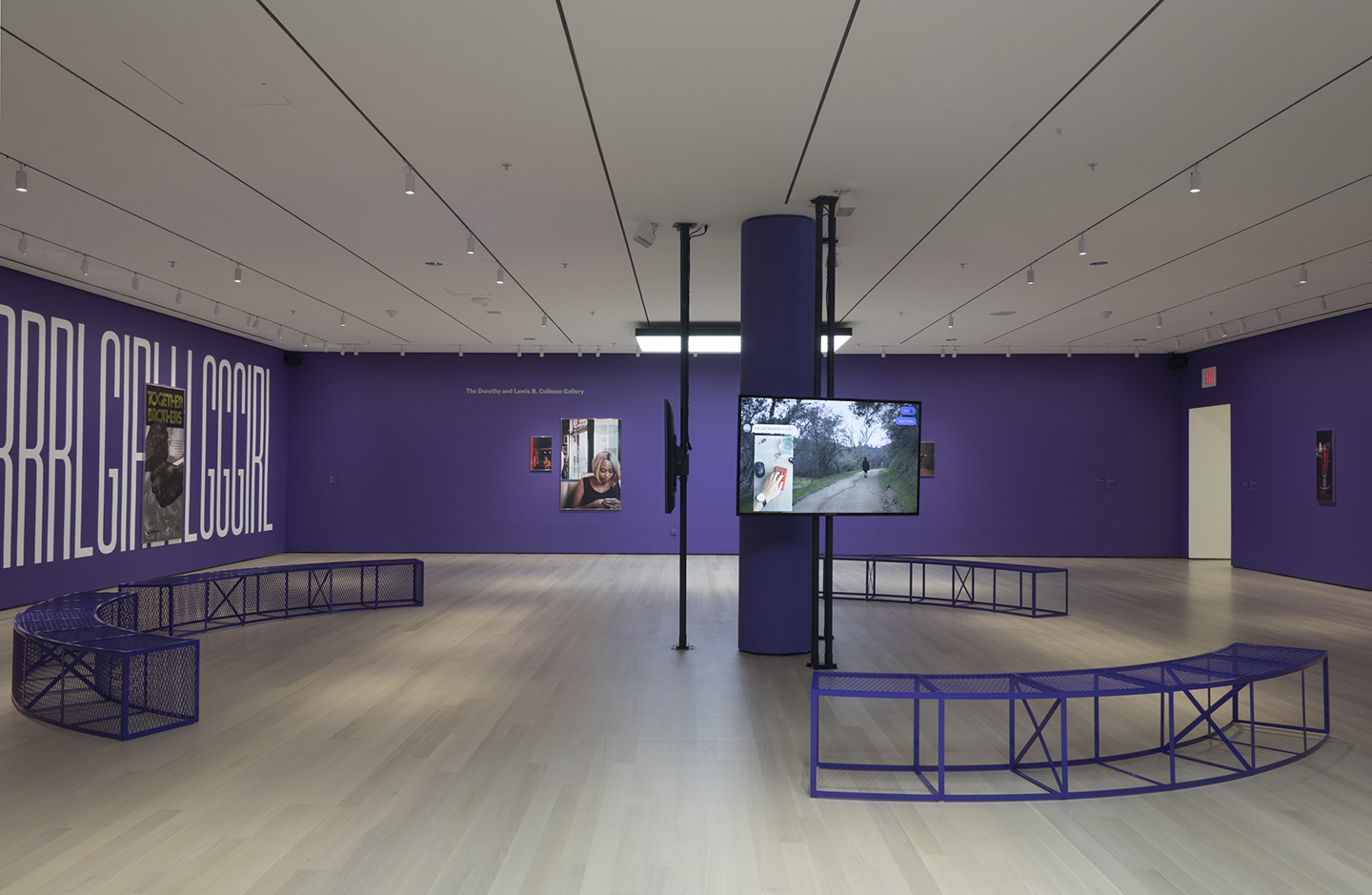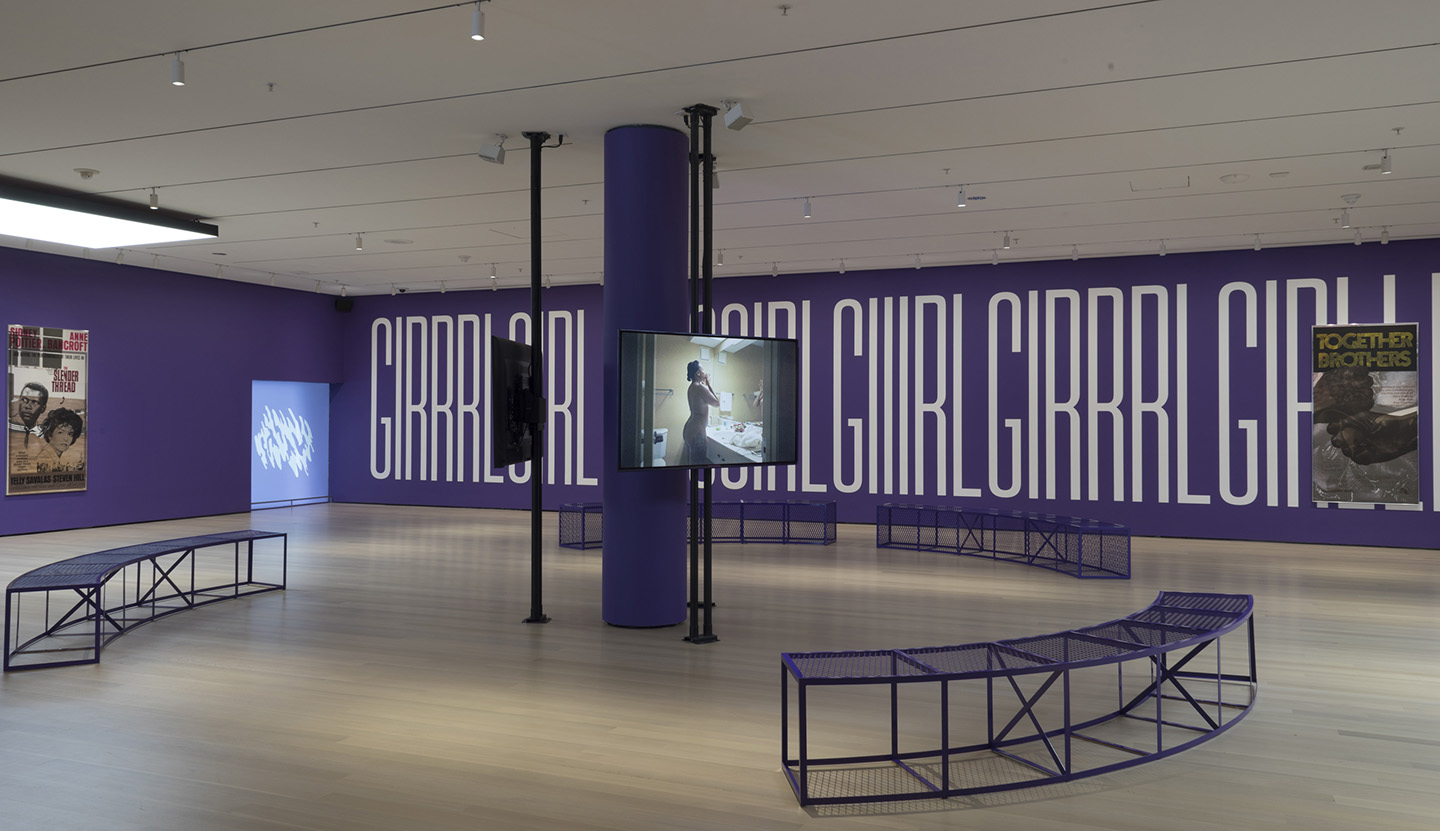 by Mitch Speed
Martine Syms has been scoring a deep furrow across my brow. Her work is perplexing, and not only because it takes manifold forms, with conventional gallery shows joined by online artworks, films, books, and texts. More to the point, the enigma of her work emits from its layered attitudes, which keep a viewer slipping through multiple intonations of voice: commercial, comedic, academic, and painstakingly scrupulous.
Overall, a friendliness underlies Syms's output. While her art often uses a bold and brightly colored visual language, her rigorously theoretical lectures and writing are bracketed by knowing smiles. A graphic designer by trade and a self-described "conceptual entrepreneur" by vocation, her work has been motivated by a need for self-determination— largely inspired by black-owned businesses—bolstered by the seductive visuality of start-up culture. As a result, an unsettling blend of theory and self-capitalizing rhetoric has run through the language she has used to explain her efforts. A few years back, however, an "awareness of the problems" with that approach set in. Her work subsequently gained in emotive complexity, delivering un-essentialized provocations on the relationship between identity, America, and the irreducible condition being human.
These concerns have populated Syms's work since her 2007 graduation from Chicago's elite School of the Art Institute. My Only Idol is Reality (2007), for example, constituted a borrowed clip from MTV's The Real World, in which two characters—a black man and a white woman—argued about social justice. Syms used tape decks to record and re-record the clip, until the protagonist's identities became fogged. While the man rightly points out the woman's obliviousness to white privilege, she in turn rightly points out his disregard for the struggles of women within patriarchy. As the scene progresses, tempers rise, and the two shout past one another. With confident economy of means, the piece became a kind of model for the way that time, technology, and cognitive dissonance conspire to condition our understanding of oppression and short-circuit solidarity. Meanwhile, the artificially-aged image reminds that the appropriation of social struggle by popular culture has been ongoing for years—MTV then, Pepsi ads now—with resolutions painfully elusive as ever.
Having begun her career hacking popular television, Syms in 2015 collaborated with music video director Khalil Joseph on the short film Memory Palace. Inspired by her own search through a shuttered family home, the film shows singer Alice Smith discovering a family photo album. On May 27 2017, for MoMA PS1's Projects 106 series, Syms will premiere a film called Incense Sweaters and Ice (2017), as the centerpiece of her first solo museum show in the U.S. When I asked Syms whether she had taken any risks with this show, she indulged my somewhat naive question: "I made a motherfucking feature film, an augmented reality app, 12 new photographs, a big ass sculpture, and a massive wall painting… I took ALL THE RISKS."
This jocular response annunciates her desire to un-couple art from ivory tower pretensions. In private, many artists would deploy similar expletives in describing their efforts. But not every artist would do so while providing quotes for publication. Notwithstanding the fact that Incense Sweaters and Ice will take place in a branch of New York's most venerable Museum her language echoes the dismay she has expressed elsewhere, at the cloistering of art within elite institutions, and rarefied jargon.
With Reading Trayvon Martin (2012), she took to the Internet's democratic space with conscience-throbbing effect. Against a stark white backdrop, the website www.readingtrayvonmartin.com presented three floating motifs: a black hoodie, a bag of skittles, and a can of Arizona iced tea—the items that Martin had on his body, when killed. Syms here catches the viewer between peppy design and the crushing realization of what these motifs stand for. The work's tertiary effect arrives via a list of links, backdropping the icons. Leading to articles about Martin's killing, they invoke an artist and a person, parsing the mediation of murderous racism.
While PS1 describes Syms's forthcoming film as a story wherein "three protagonists navigate the dramas of surveillance," the artist is thinking less of security cameras than the individual's relationship to the digitally mediated social field. "Think of the suspense involved in those blinking dots you see after sending a missive…" she explained, "Or all of the anxiety involved in being left on 'Read.' I wanted to use the tension between private and public to drive the narrative of Girl [one of the film's characters]. Even when she is alone she is aware of being watched…" It seems the film will echo the common paranoia that every move we make might bear consequence on our lives: maybe in five minutes, maybe in an hour, maybe tomorrow, maybe next year.
Although Syms's exploration of the way we are "being watched whether through surveillance or sousveillance" throws back to French theory—specifically Foucault's invocation of the Panopticon, in order to explain self-surveillance—a teaser for Incense Sweaters and Ice presages a difficult, pathos-laden comedy. Available on her Vimeo page, this preview finds an African-American woman sitting at a piano. Her purple outfit and the purple curtain behind her immediately link the scene to the Syms's past works, wherein the color reappears as signature motif. While pounding out staccato notes, this pianist recites advice for repressing negative thoughts. "Practice substituting pleasant words for ugly words…" she implores. "When you use a positive word, the corners of your mouth go UP UP UP, and it makes you SMIIIIIIIILE."
There is sarcasm in this scene. But it is hardly glib. Here the critical complexities of Syms's early work cohere within a fictional protagonist, strained between multiple, contradictory expressions: to be angry, to put on a happy face, to entertain self and other. The trailer could be a work in itself, drawing a constantly self-constructing audience into the discomfiting space between who we are, and who we think we're meant to be.
.
at The Museum of Modern Art
until 16 July 2017