EXHIBITIONS
Mary Pola "Clashes" at Carlotta Testori Studio, Milan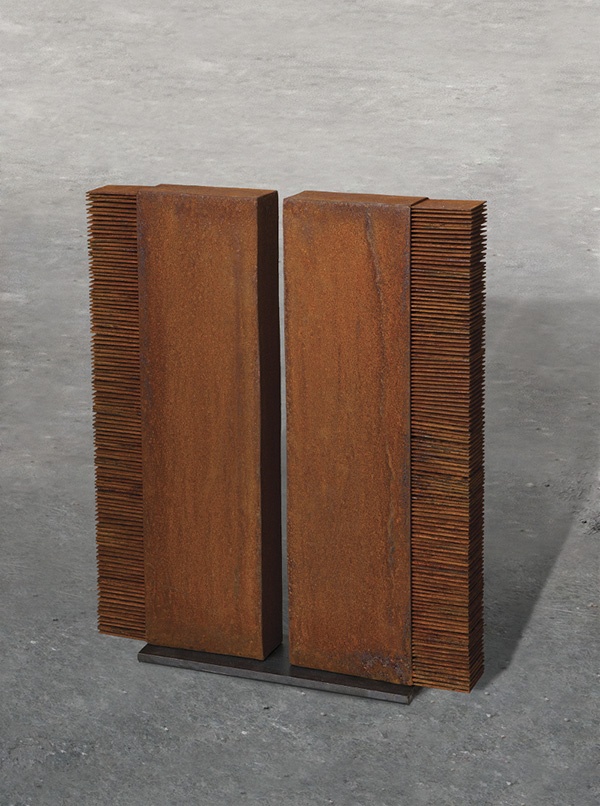 Mary Pola's art is conceived and created in a machine shop, in close contact with a traditional working environment. Her medium is iron and corten steel, and her tool is the welding machine that transforms plate in a quest for shape that defies the material's rigidity.
The artist's tireless hands work incessantly to convert plate, scrap iron and old oil drums and give the materials new meaning. In her wall pieces, she hammers, smoothes, and faces the metal and then stretches it on frames – that are also metal – achieving an effect that seems as light as canvas.

This contrast between the weight of the material and the visual effect makes it impossible not to comment on the main aspect of her work: the constant tension between opposites and the ambiguity it can create. The weight of the material, and the weightless light that streams through it. Open spaces in the material interrupt its stillness and allow the gaze to wander through and penetrate it.
And so we can understand why Mary Pola elected steel as her basic medium. The metal's intrinsic nature presents two different, practically opposing faces. One the one hand we have the strong, smooth, shiny and impenetrable side, and on the other the fragile surface that oxidizes, and reveals the passage of time in the warm tones of rust.
The artist uses oxidation to emphasize the differences:  she defies the material's strength with welds as precise as surgical sutures, or uses brilliant surface treatments that make the metal smooth and immune to any form of contamination. Shapes and surfaces describe dynamics in motion, instants of instability create an infinity of subjective and imaginary patterns that can adapt to any gaze. And then, the oxidized portions evoke inner desert landscapes, abandoned corners of the subconscious.
It is an essential, poor  and – I could say commonplace – esthetic that succeeds in combining the sense of effort, and a feeling of lightness, the manual diligence and an ethic of compatibility. These aspects are even more evident in the three-dimensional sculptures where the manipulation of the materials makes way for formal research and welding is transformed from trompe l'oeil into a virtuoso secret.
.
at Carlotta Testori Studio, Milan
until 21 December 2012
.
Above — Untitled-n.5, 2011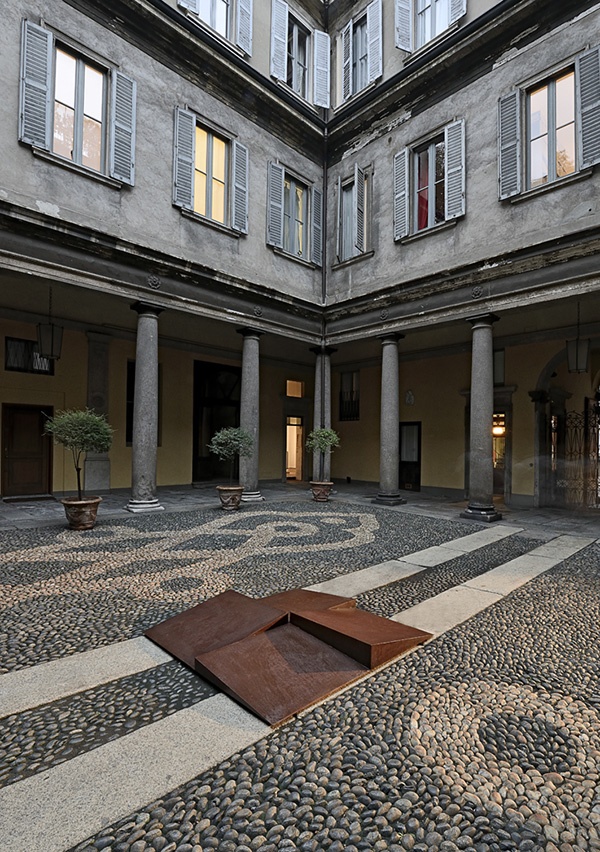 –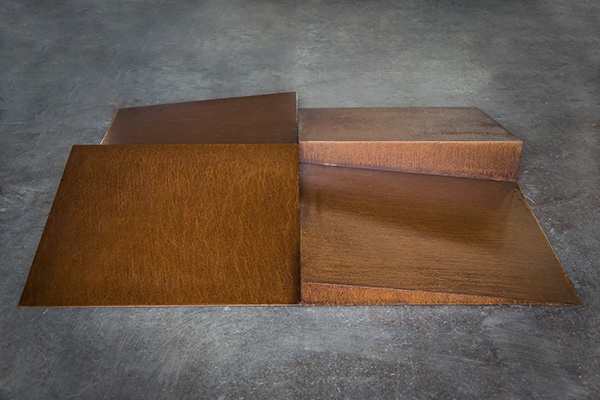 Untitled n.14, 2012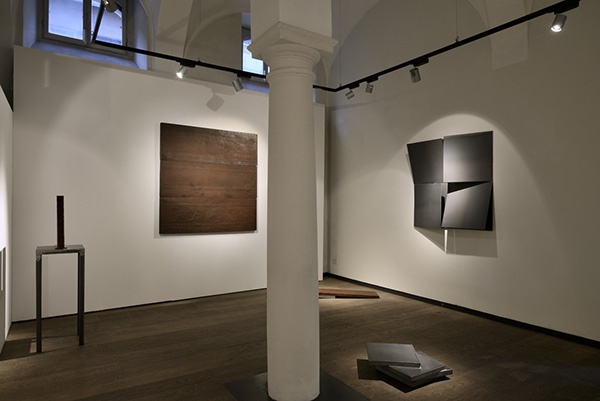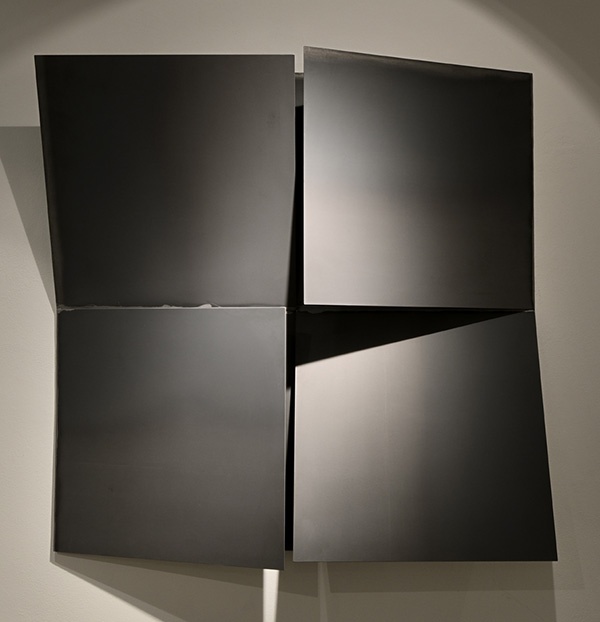 Untitled-n.15, 2012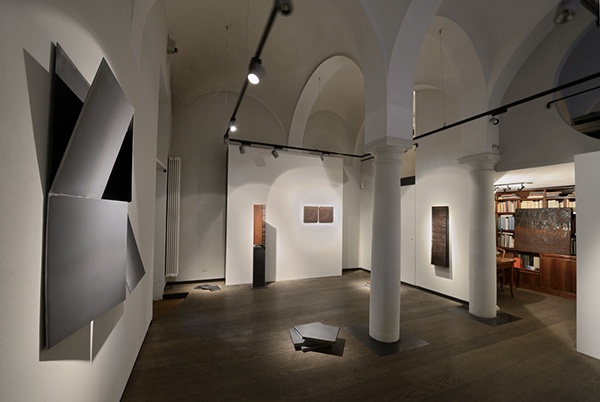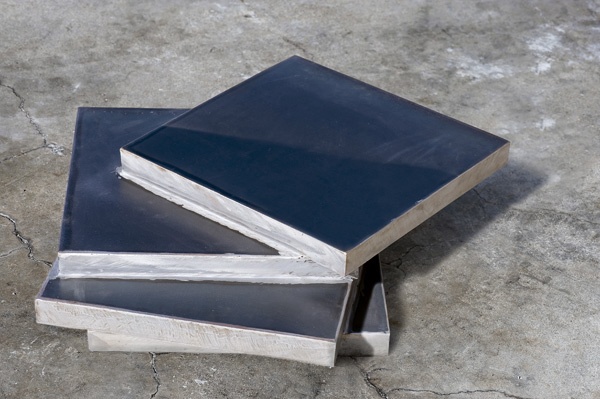 Untitled-n.12, 2012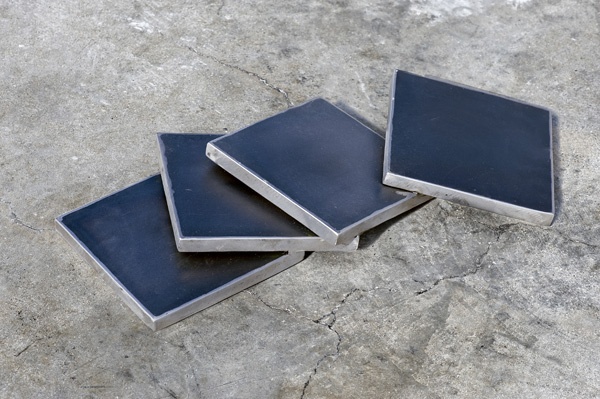 Untitled-n.13, 2012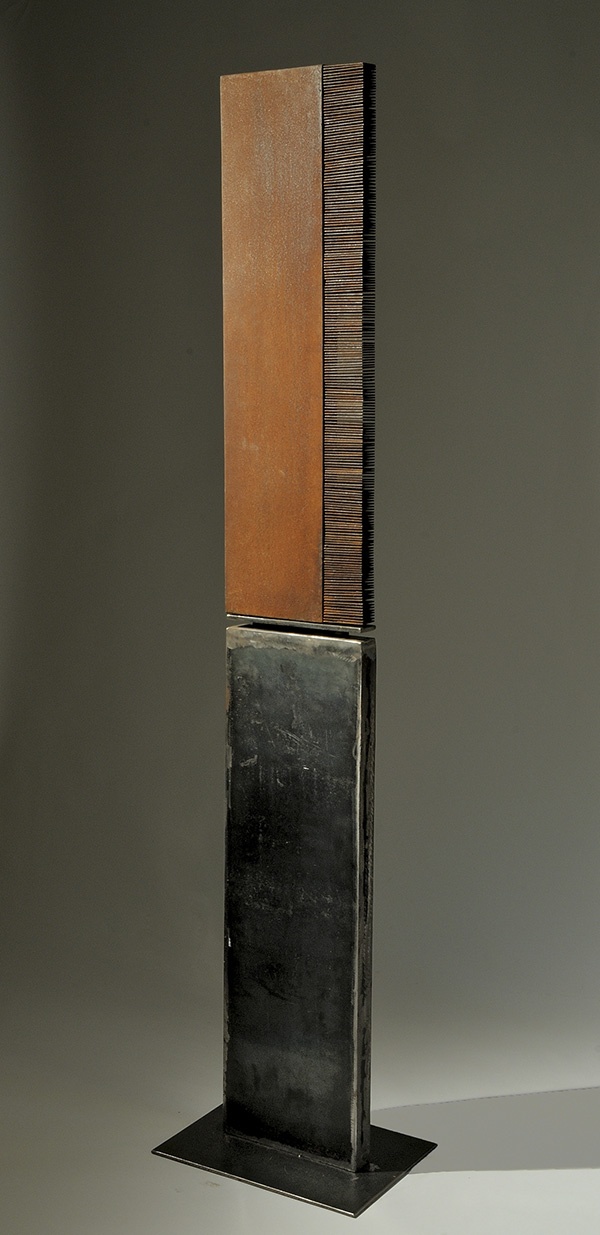 Untitled-n.3, 2011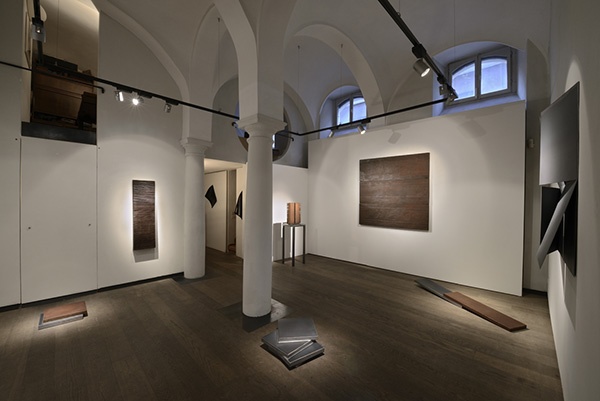 Untitled-n.10, 2012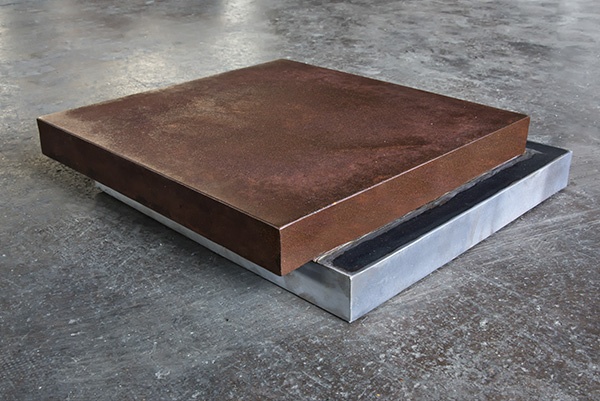 Untitled-n.11, 2012
–
Courtesy: Carlotta Testori Studio, Milan