Close
1
2
3
4
5
6
7
8
9
10
11
12
13
14
15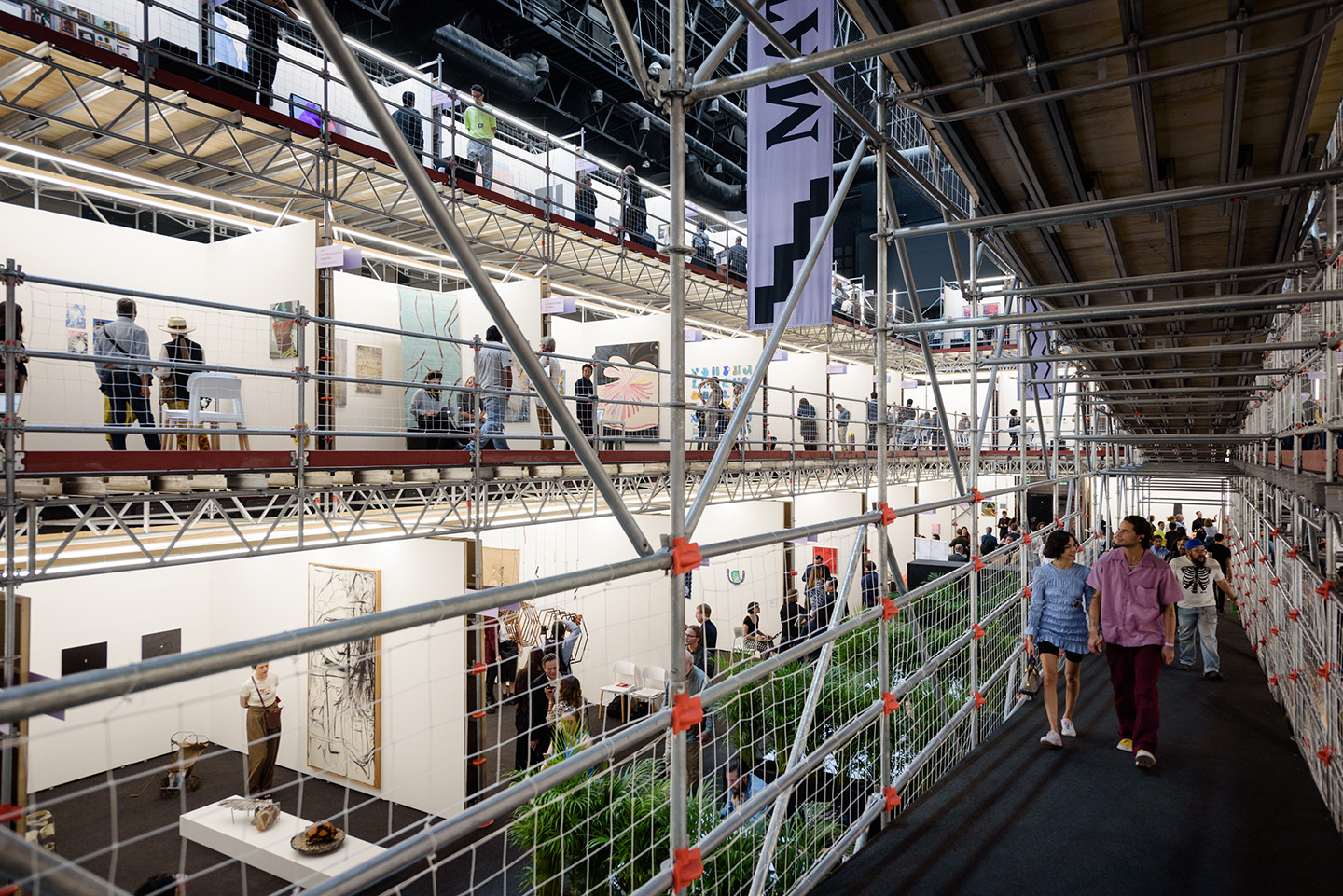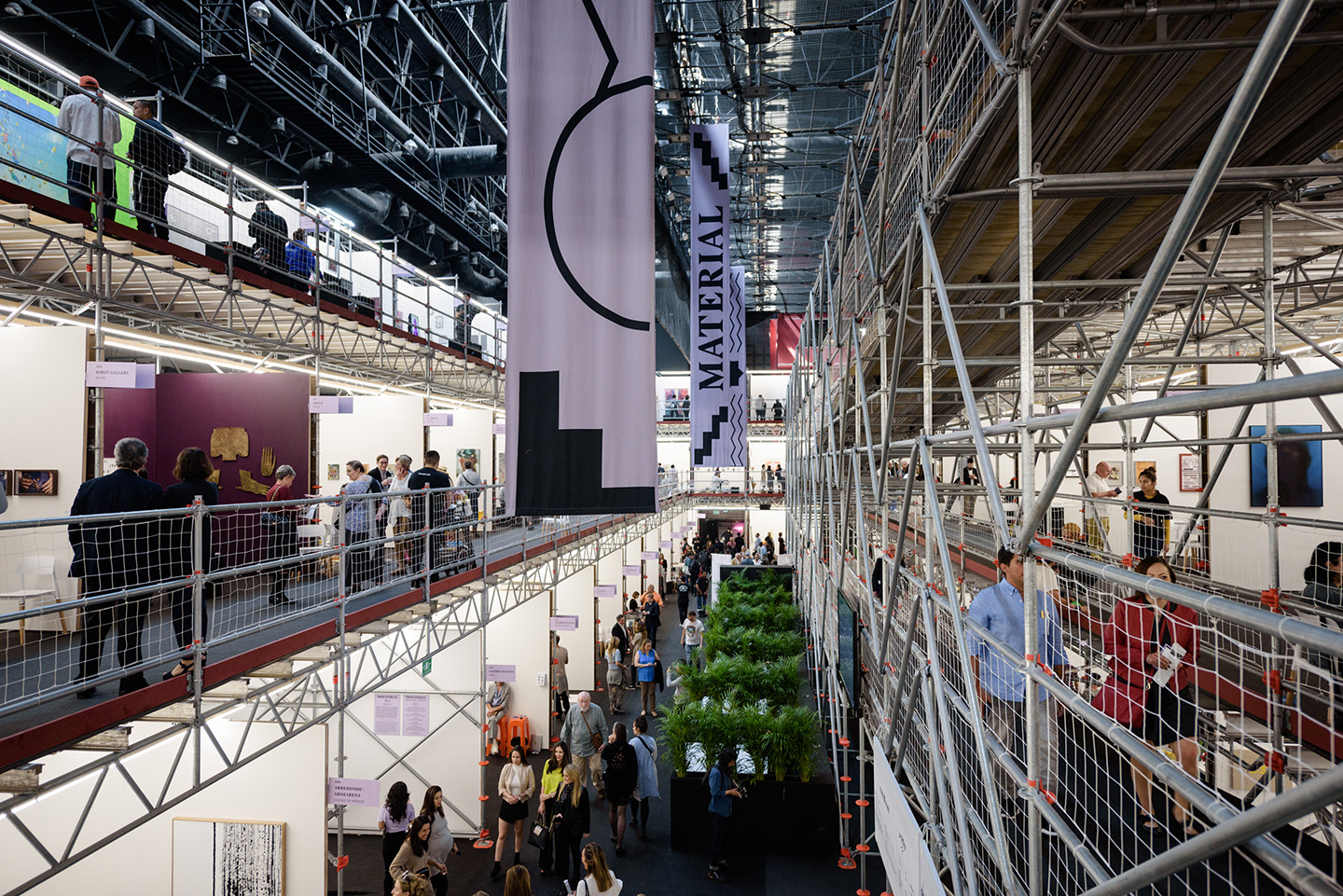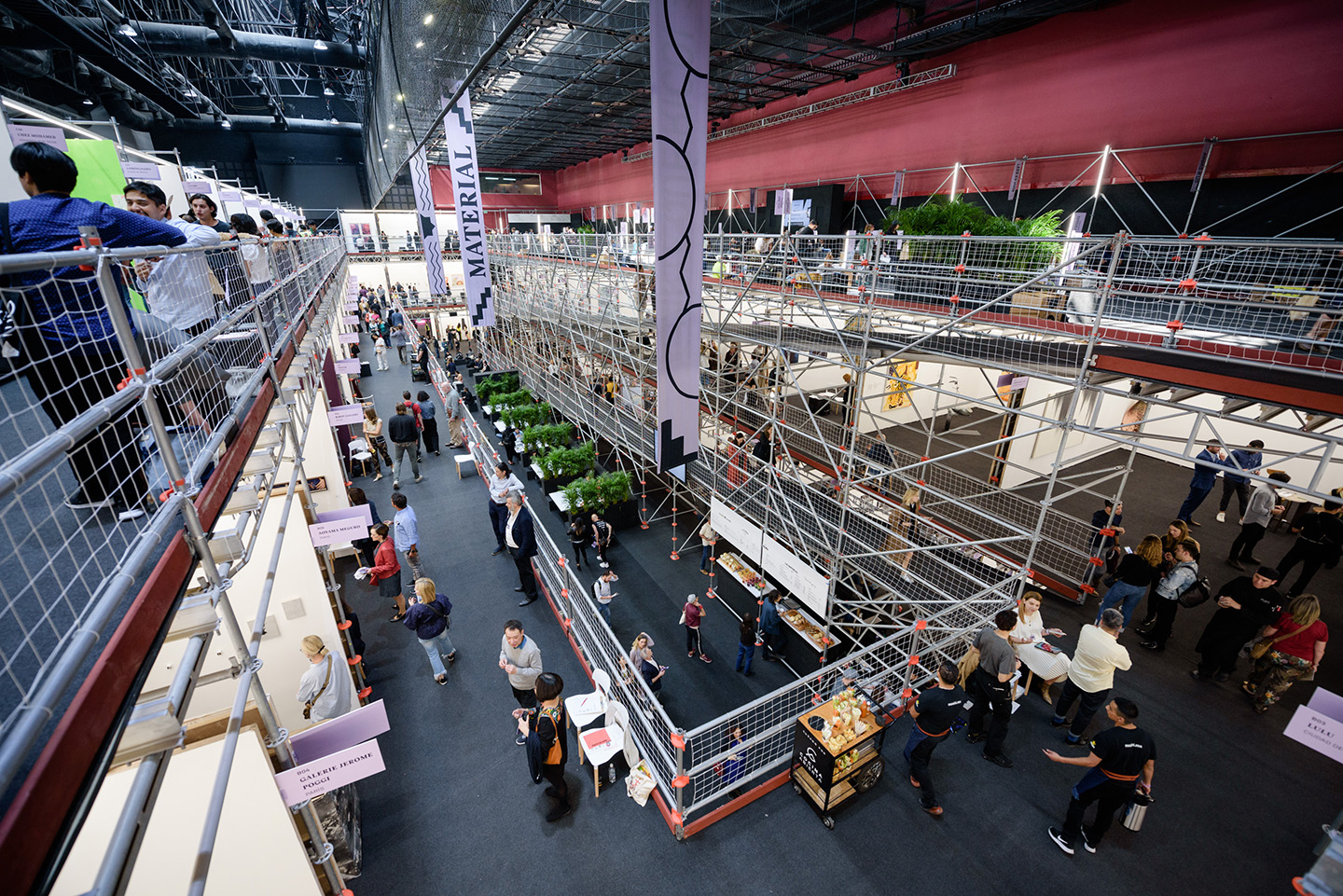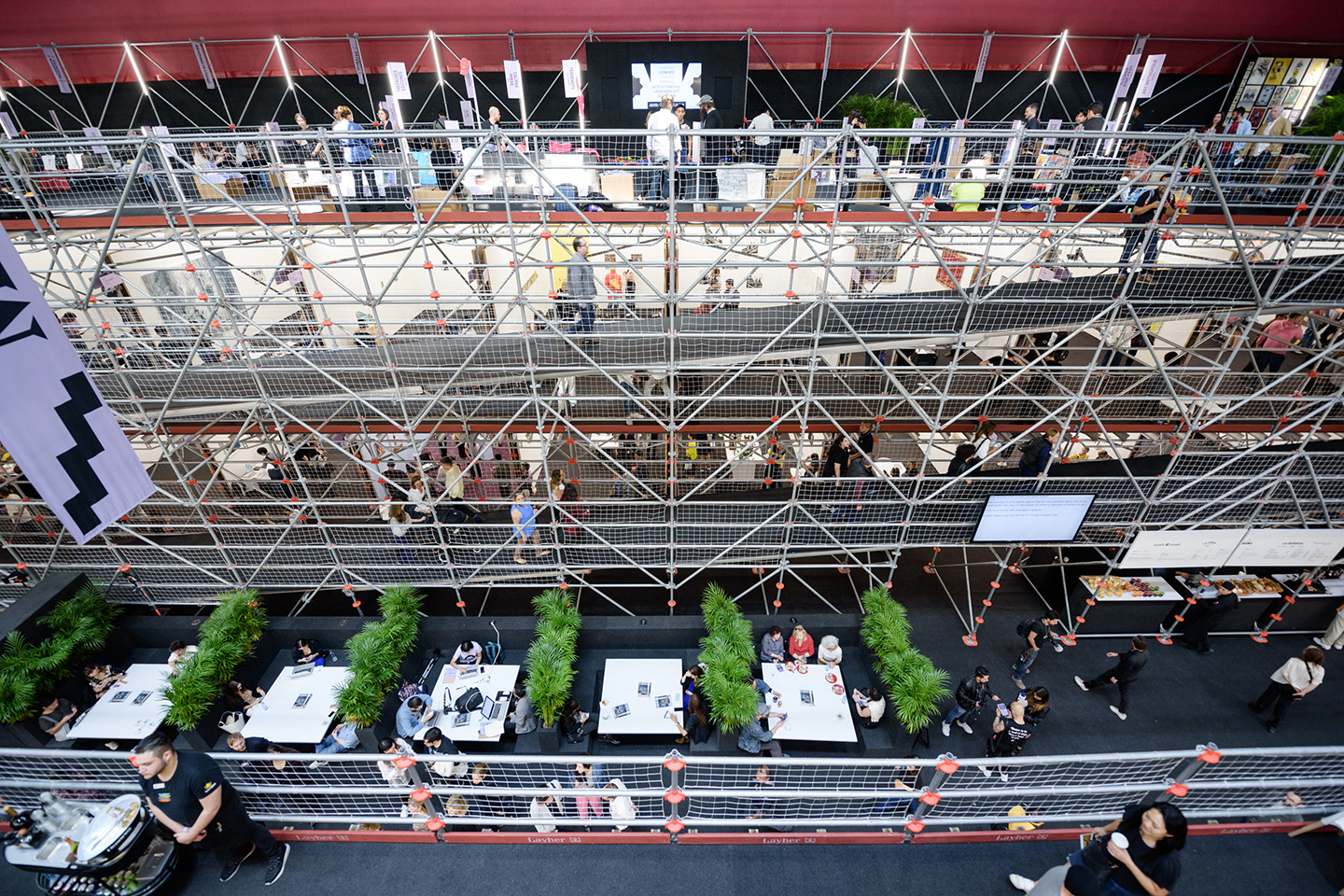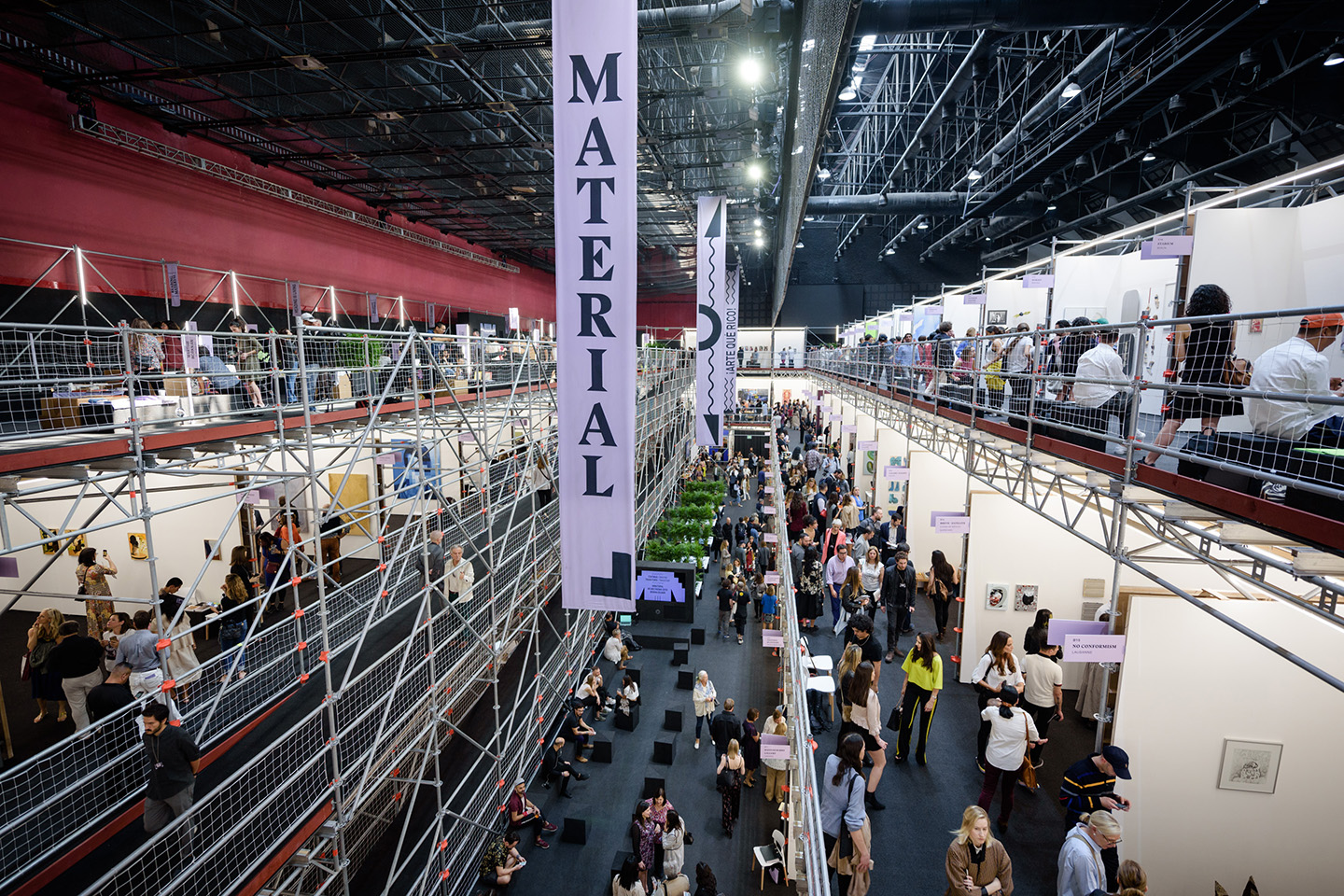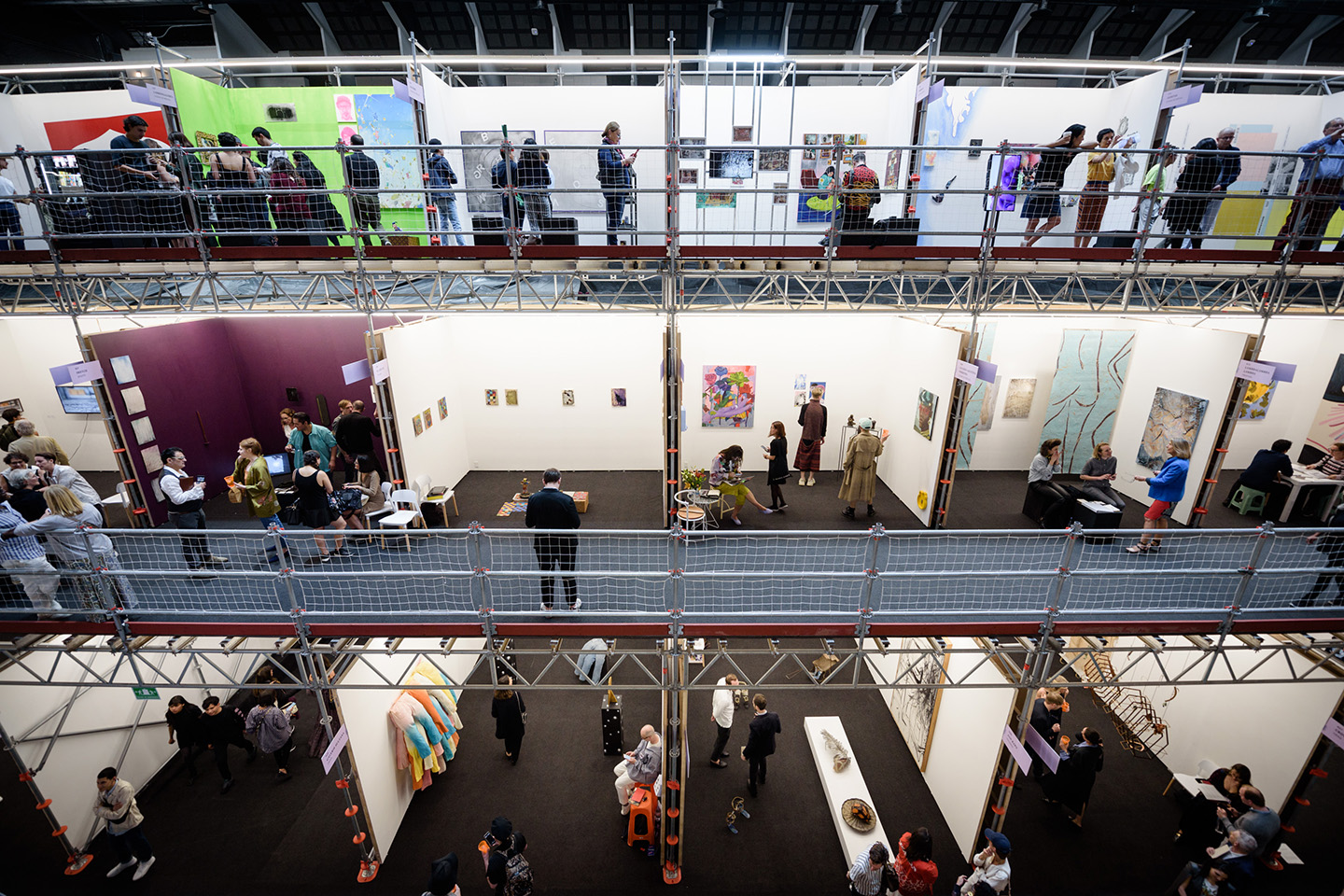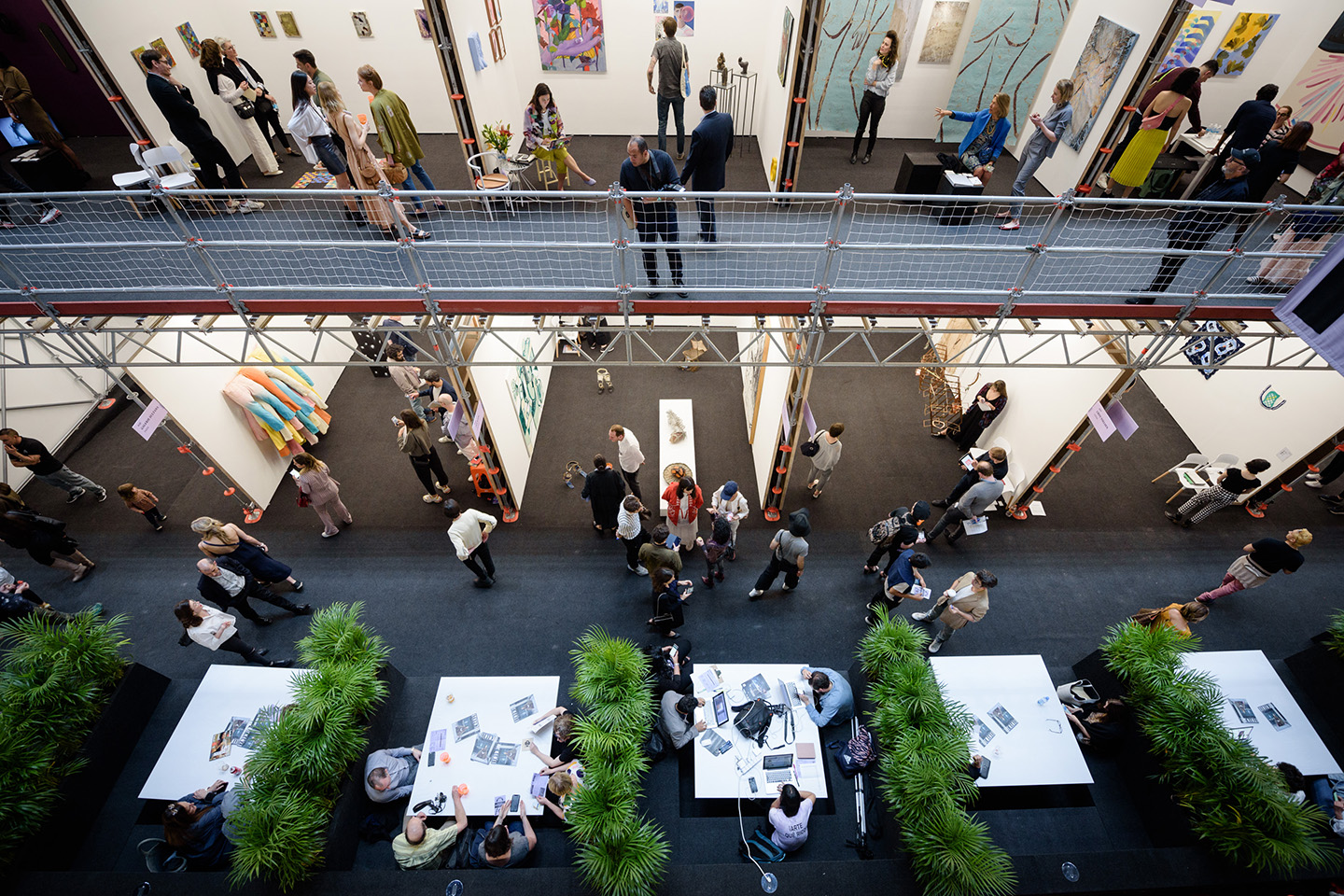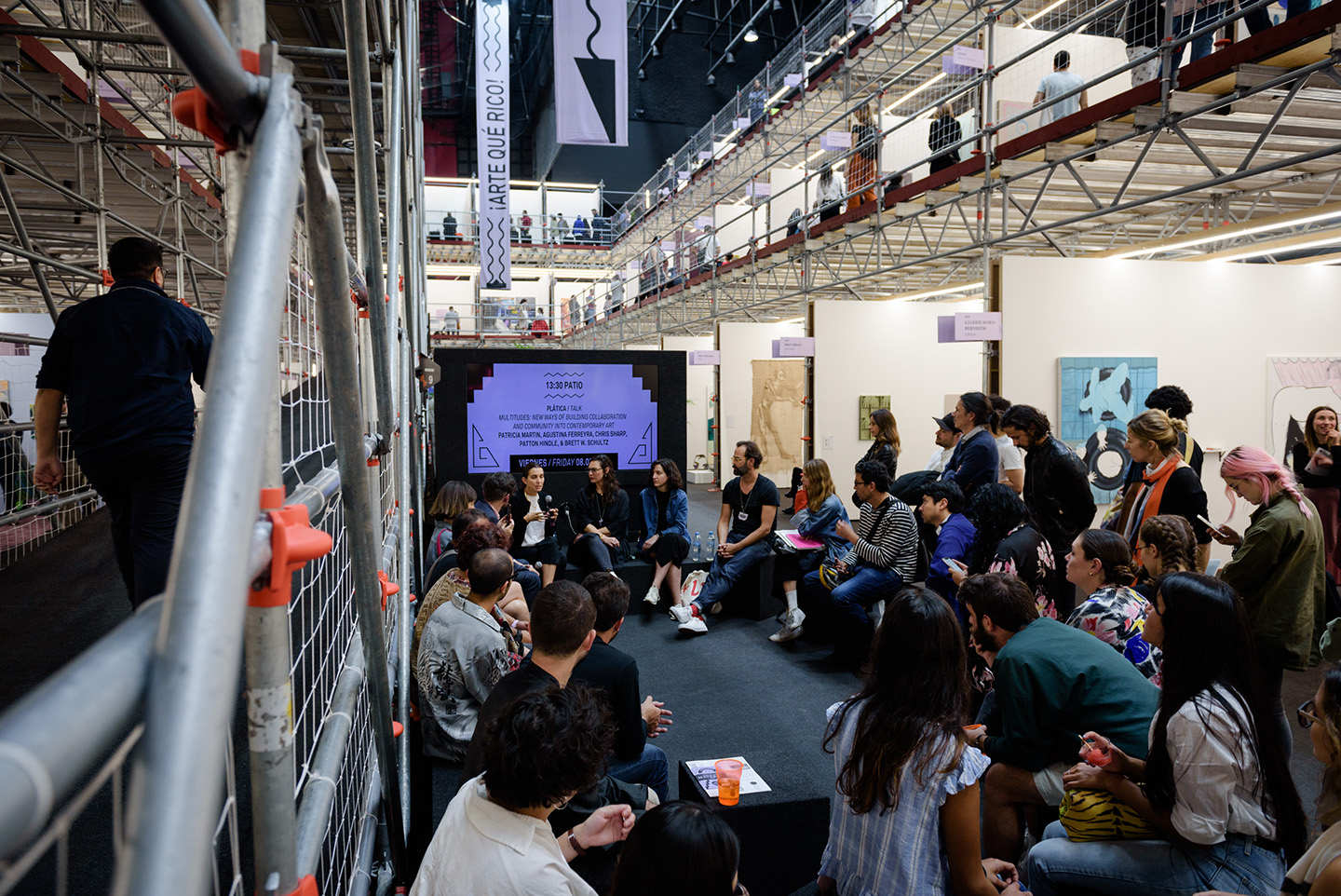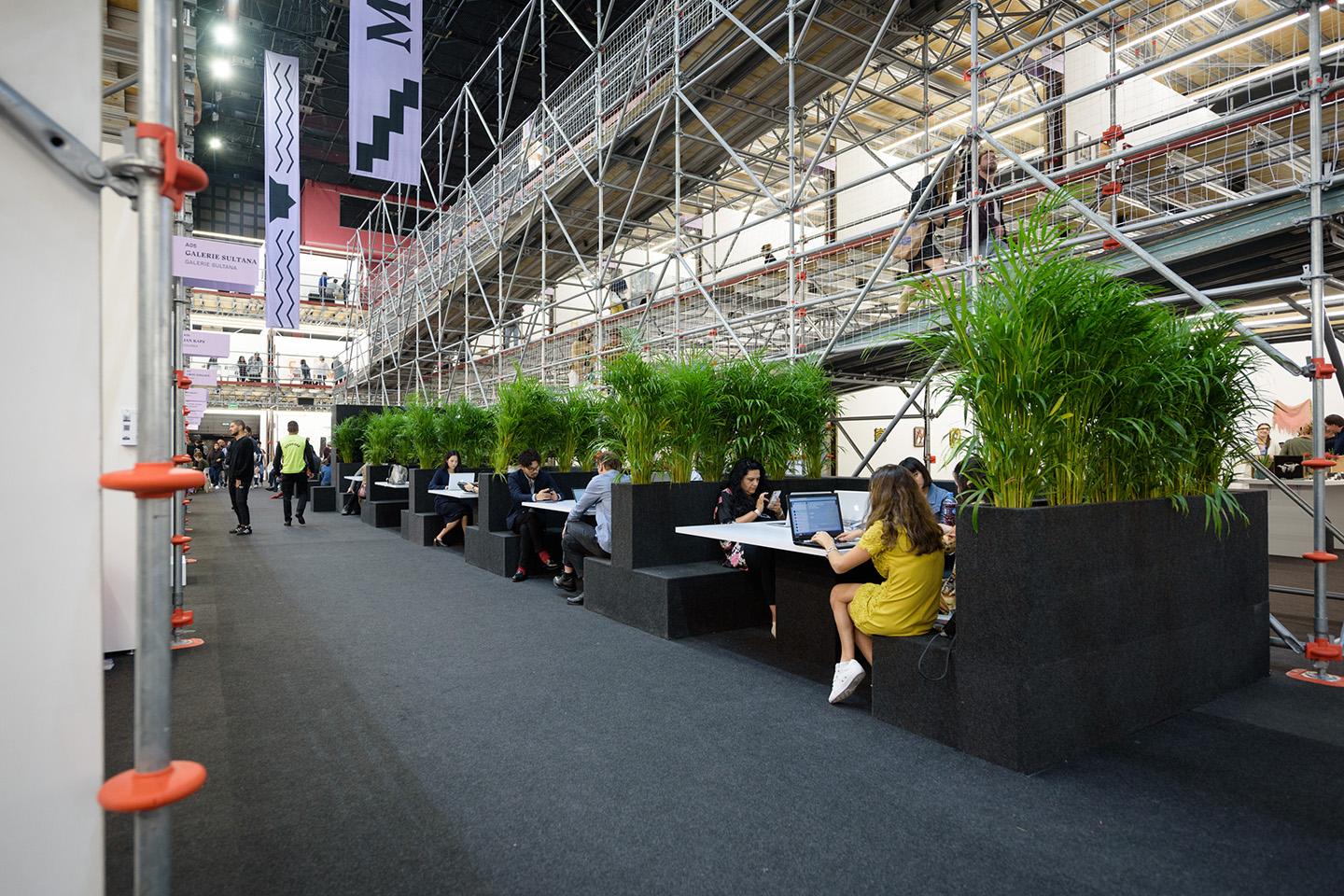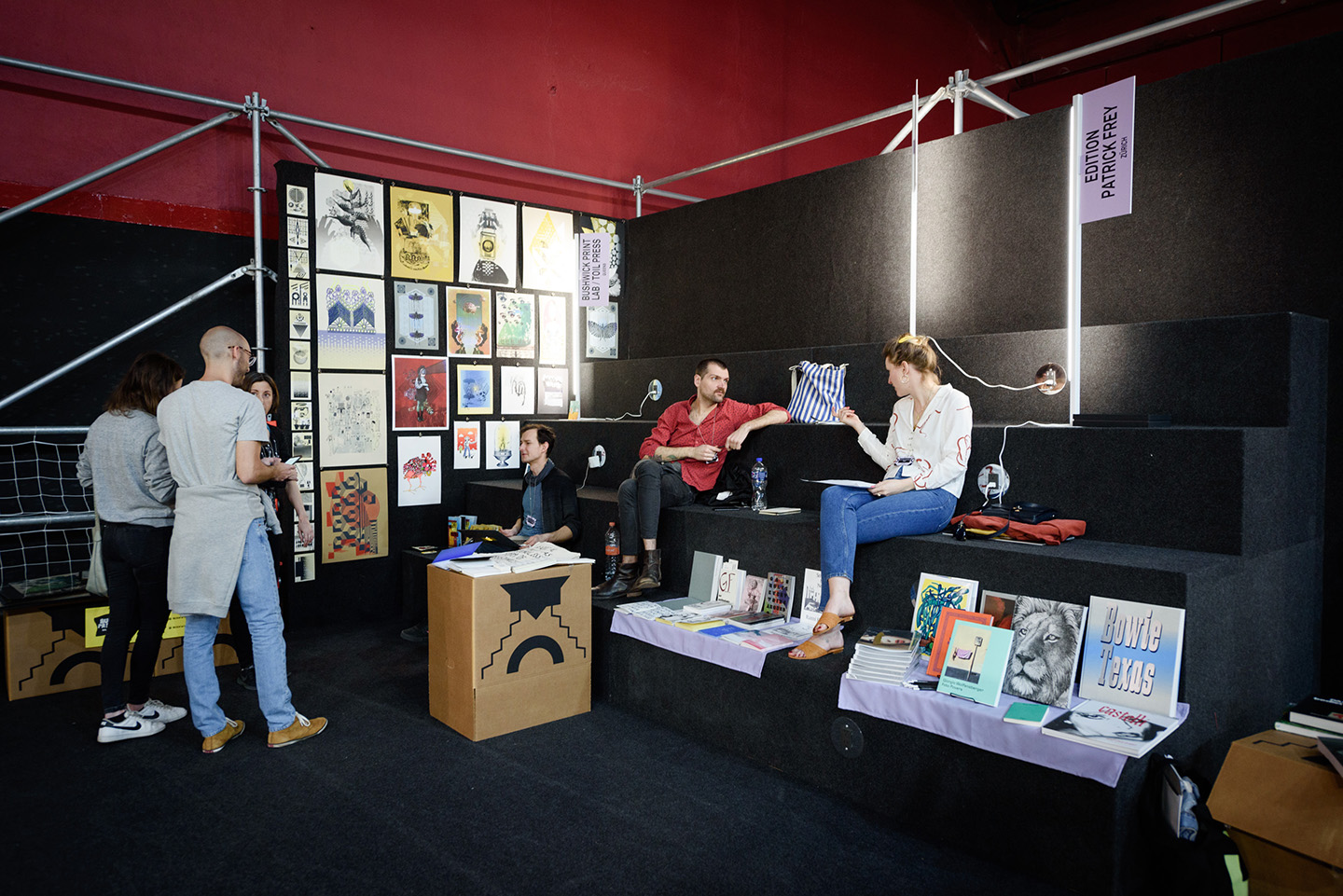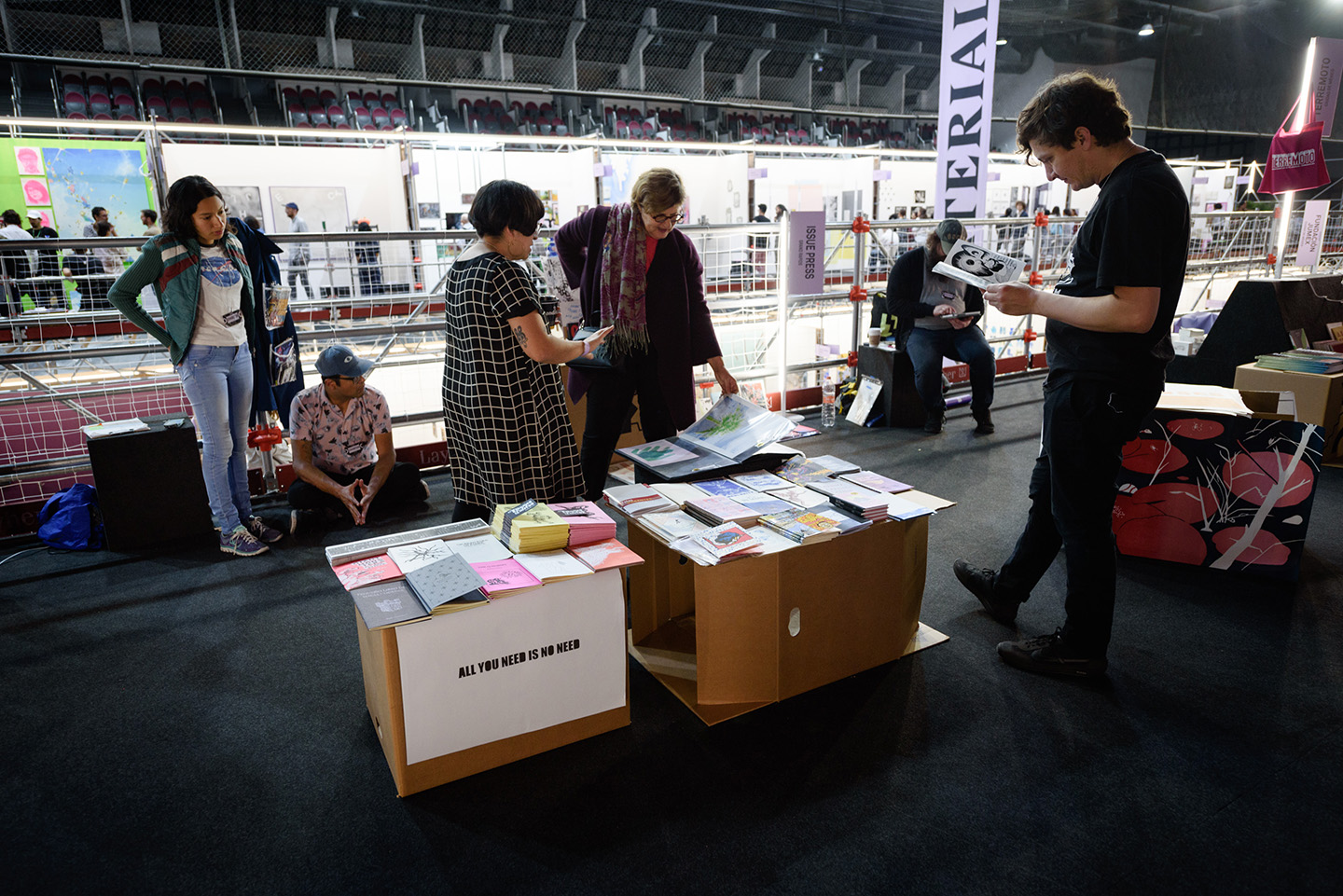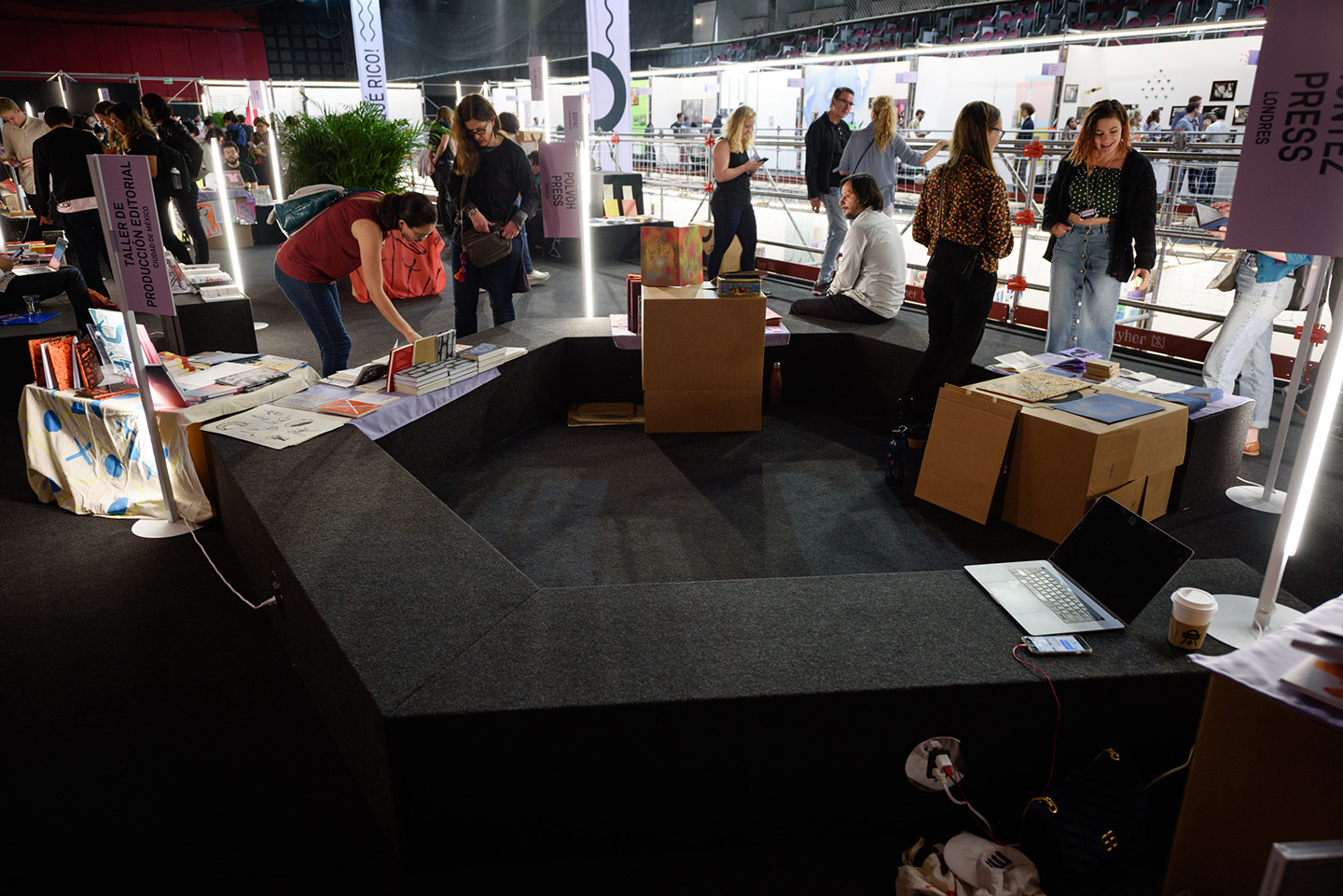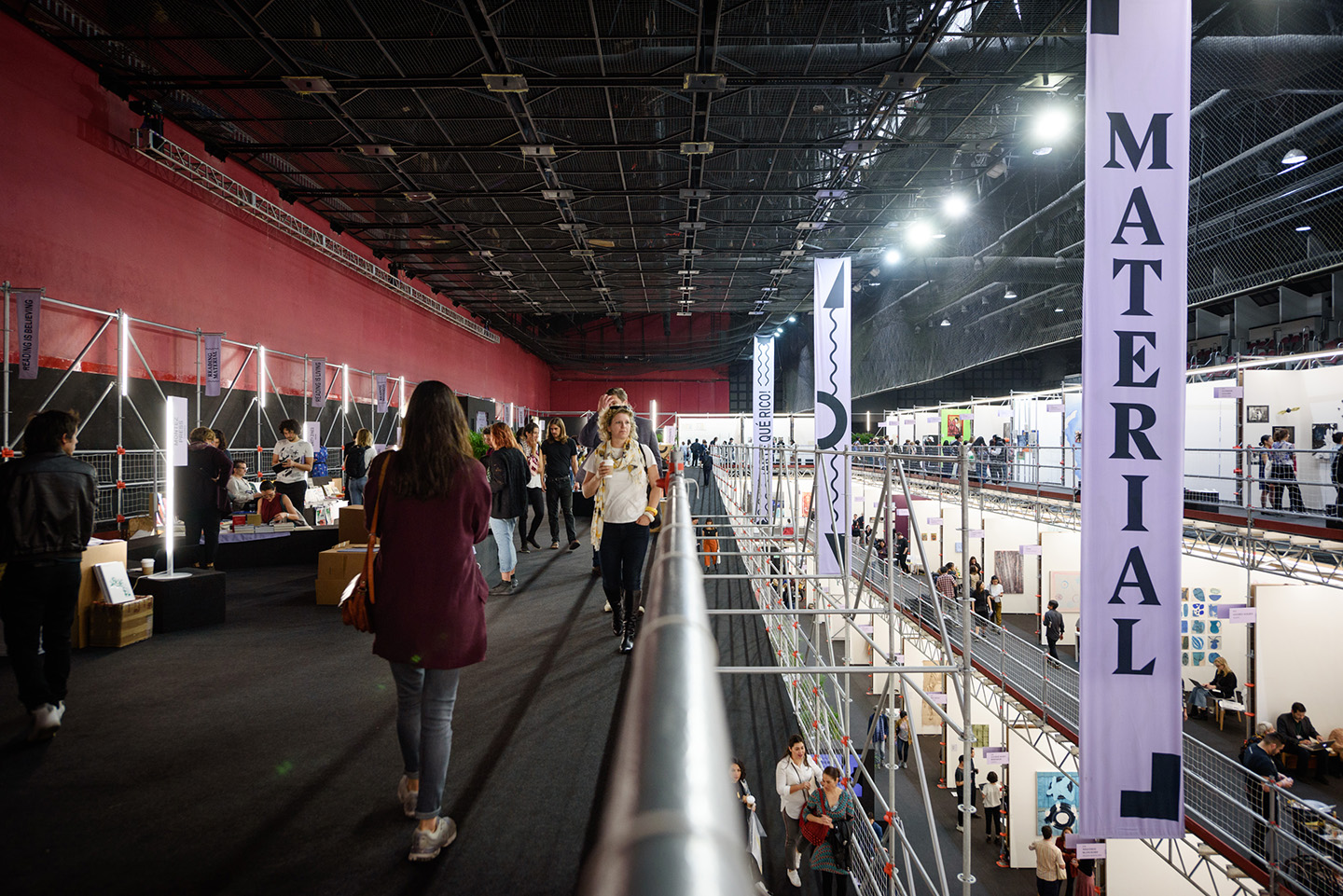 Material Art Fair will celebrate its sixth edition from February 7 through 10, 2019, during Mexico City's most important week for contemporary art, with an expected attendance of 20,000 visitors. The fair will return to the widely-praised Frontón México, an Art Deco-era sporting arena located directly alongside the breathtaking Monument to the Revolution in the heart of Mexico's capital.
The fair will again occupy the iconic temporary structure that debuted with its last edition, designed by the Mexico City-based architectural studio, APRDELESP. "Material is a home for wild ideas and, each year, we question everything. Our last edition was a huge step forward for us in terms of making the fair we had always imagined Material could be. Now we get to build on that foundation, which is incredibly exciting," notes the fair's partner and Creative Director, Brett William Schultz.
Material's Selection Committee — comprised of the galleries LABOR, Mexico City; Ghebaly Gallery, Los Angeles; Supportico Lopez, Berlin; and Andréhn-Schiptjenko, Stockholm — carefully reviewed a record number of applications for the 2019 edition. The result is Material's strongest and most geographically diverse lineup to date, featuring 73 galleries from 22 countries and 37 cities.

Rodrigo Feliz, Partner and Exhibitor Liaison, adds, "We've never seen this level of competition in the fair's application process. The selection committee had a very difficult task set out for them this year, but we couldn't be happier with the results. It's a very strong statement and it reflects Mexico City's continued ascendance within the international contemporary art world."
29 galleries will be making their first appearance at Material, including recognizable names from the international fair circuit like Croy Nielsen, Vienna; NoguerasBlanchard, Madrid / Barcelona; Lyles & King, New York City; Galerie Jérôme Poggi, Paris; and Jan Kaps, Cologne, as well as exciting new faces like Suprainfinit, Bucharest; MARGEN, Santiago de Chile; Galerie Maria Bernheim, Zurich; Ilan Karpio Projects, Lima; and M. LeBlanc, Chicago.
Returning international galleries include Emanuel Layr, Vienna; Aoyama Meguro, Tokyo; LambdaLambdaLambda, Pristina; EMBAJADA, San Juan; Sultana, Paris; SKETCH, Bogotá;  PIEDRAS, Buenos Aires; and DOCUMENT, Chicago.
The fair will feature 18 Mexican galleries, including returning exhibitors like Arredondo \ Arozarena, LABOR, joségarcía ,mx, Lodos gallery, Lulu, Galería Agustina Ferreyra, Janet40, breve and ALMANAQUE Fotográfica from Mexico City; incontemporary from Monterrey; and Satélite from Queretaro. First time exhibitors from Mexico include LADRÓNgalería, PROGRESO and NERI|Barranco from Mexico City and Deslave from Tijuana.
Material is excited to announce the addition of Mexico City-based interior designer, Fabien Cappello, to its core creative team. Fabien joins graphic designer, Carla Valdivia / Studio Katsu, and architecture studio, APRDELESP, who have collaborated with Material since its 2016 edition.
IMMATERIAL, the fair's pioneering performance program created and curated by Michelangelo Miccolis, returns for its third edition. An experiment in camouflage and relational practices, IMMATERIAL Vol. 3 will include works by Simon Ascencio, Débora Delmar, Mette Edvardsen, Dora García, and Roman Ondak, which will weave themselves directly into the social fabric of the fair, creating some unusual encounters.
Material has invited curator Eva Posas to organize a brand new section of the fair dedicated to artist's books and art publications: READING MATERIAL. This experimental section will take over the terrace level lounge area, and promises to be a paradise of books, good vibes, drinks, a ball pit and, yes, more books.
Always a fan favorite, the New York City art bar, Beverly's, returns for a fifth year to Material Art Fair in order to take over one a locker rooms at the Frontón México with their particular blend of installation, performance, music, dancing and community. Mexico City's legendary Preteen Gallery will also be presenting a very special closing act for the fair.
Isa Castilla, Partner and Director of VIP Relations, sums it up: "Collectors and curators from Mexico and all over the world love Material because it has such a palpable energy and it's such a unique experience. There's no other fair like Material and there's no other city like Mexico City."
Material Art Fair, Mexico City
7-10 February 2019