CONVERSATIONS
Mathieu Copeland and Stewart Home on "Shit and Doom – NO!art" at Cell Project Space, London
Close
1
2
3
4
5
6
7
8
9
10
11
12
13
14
15
16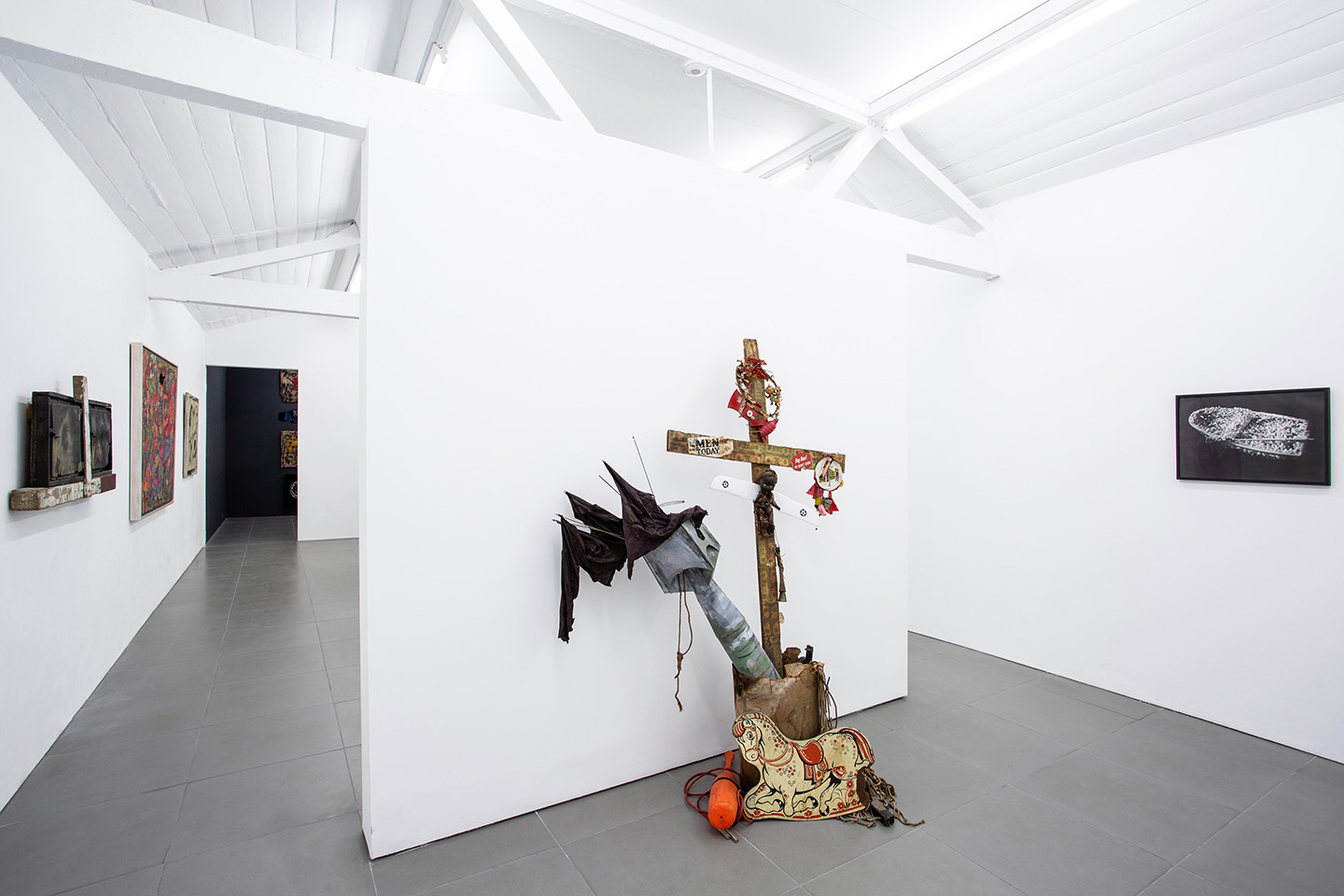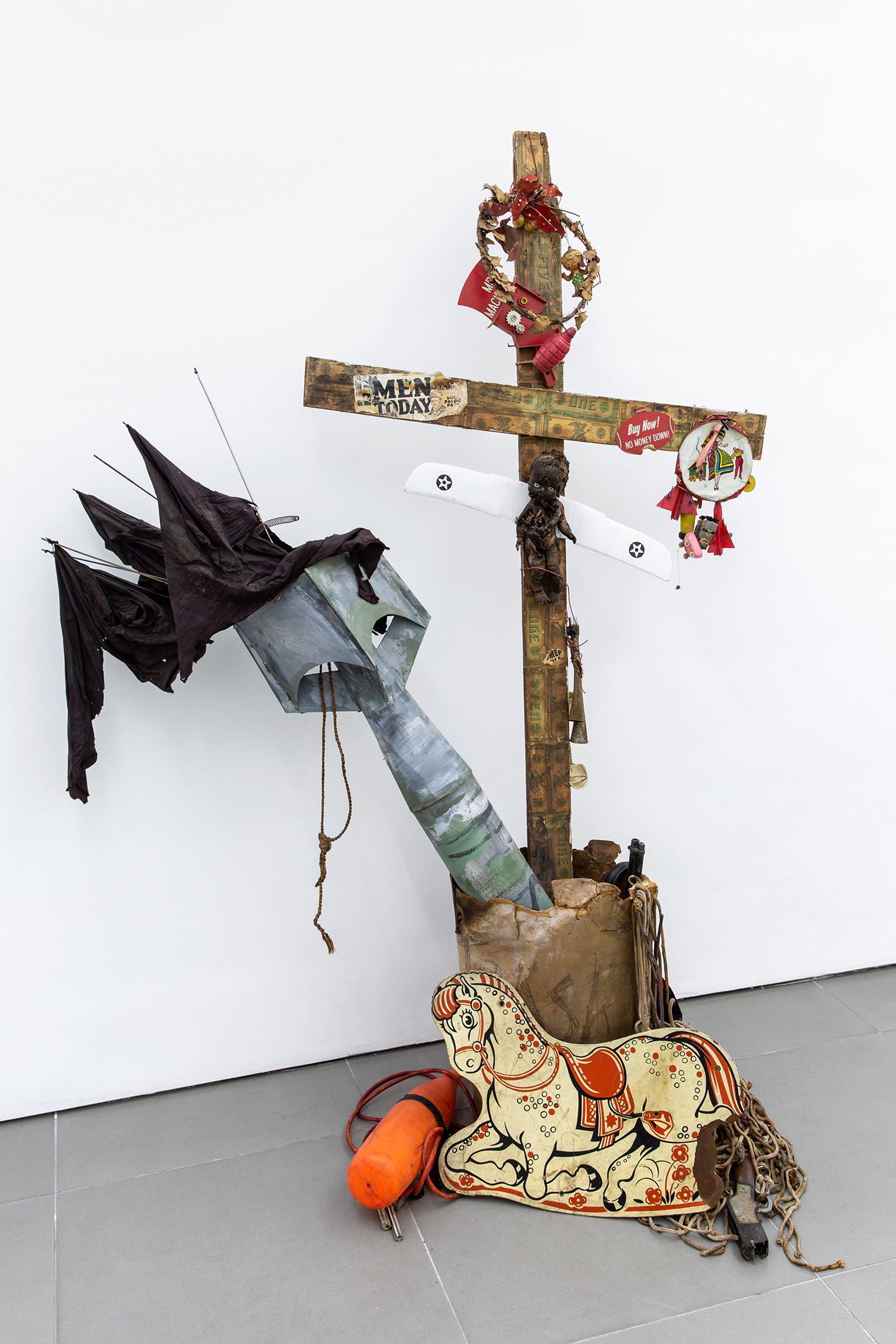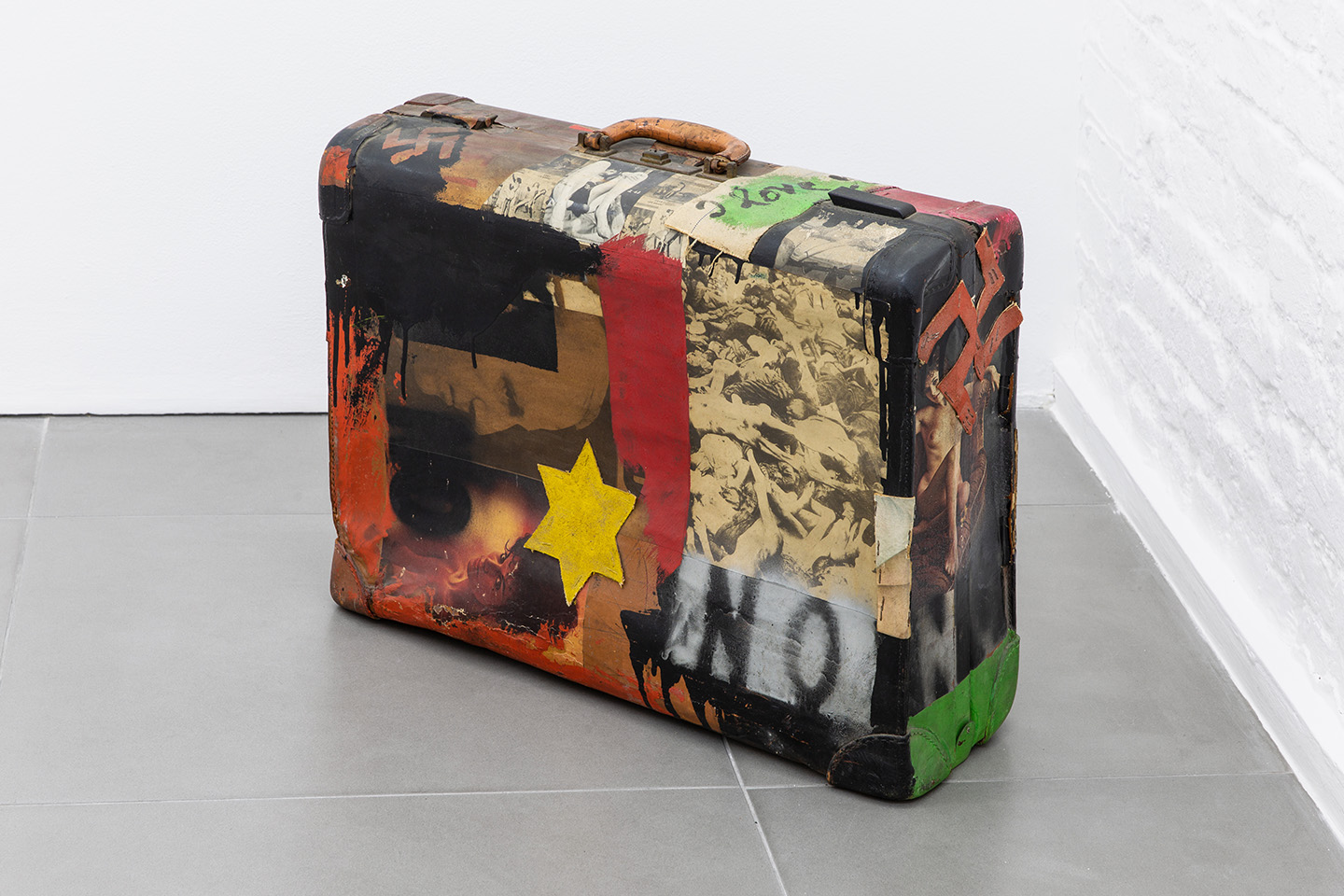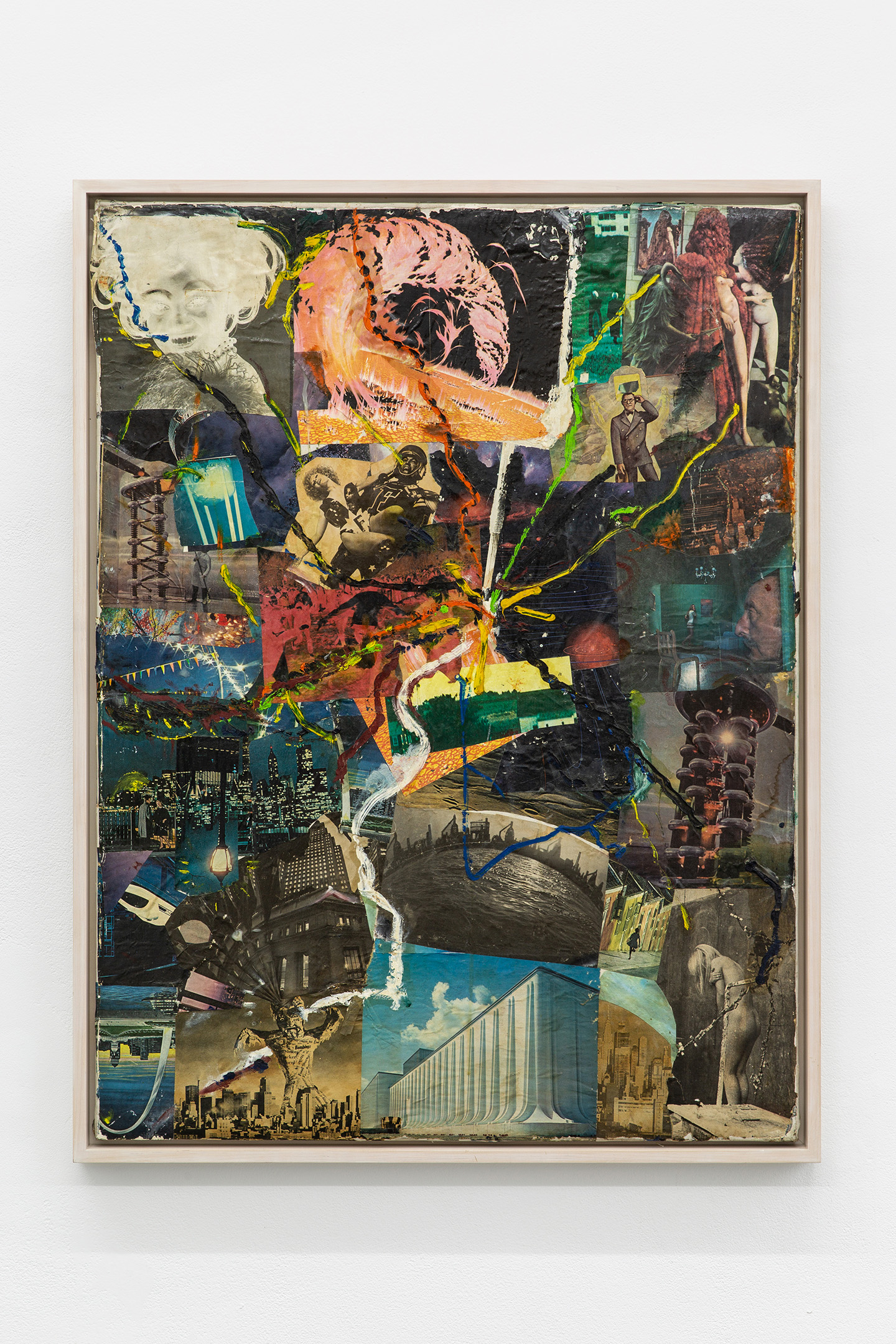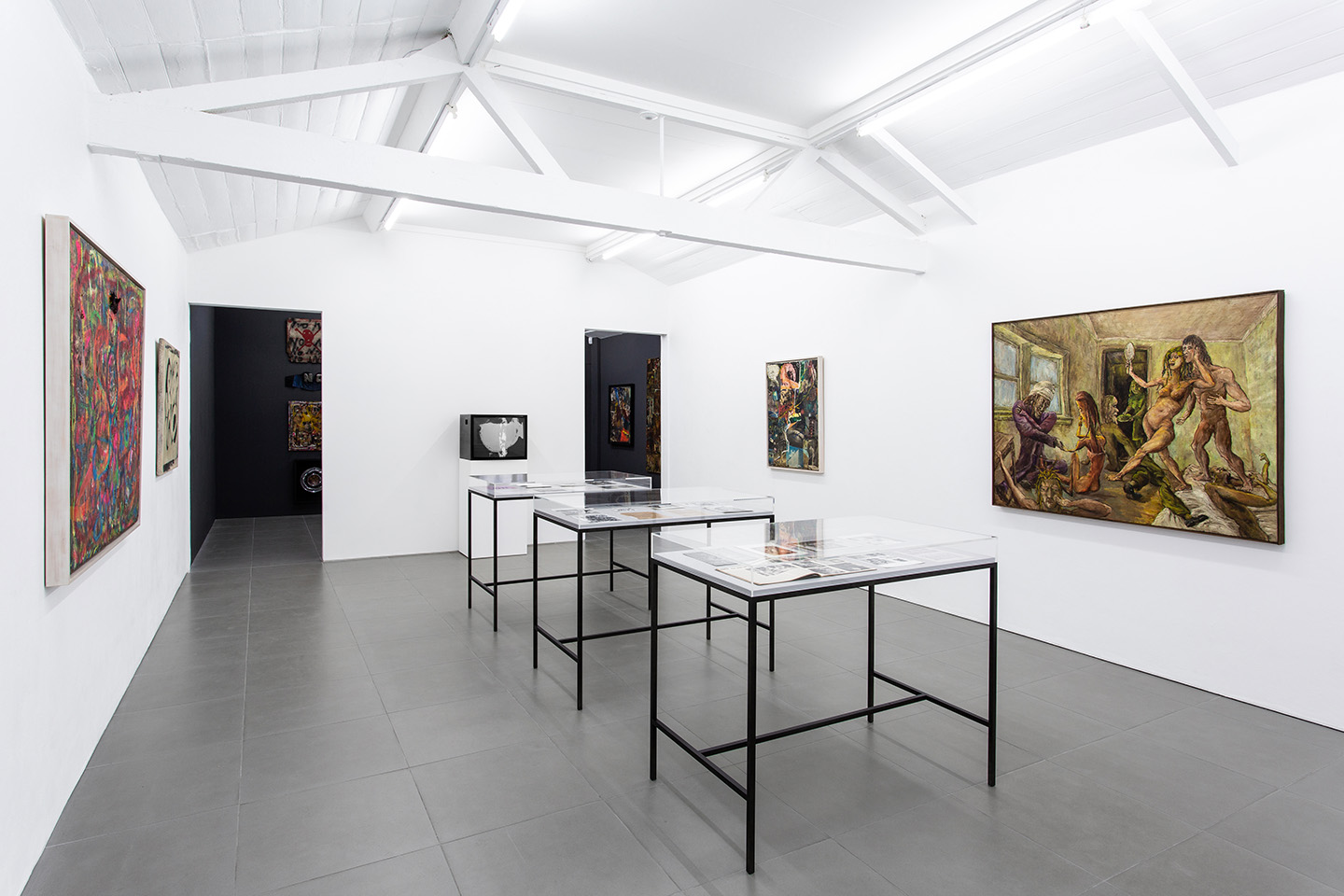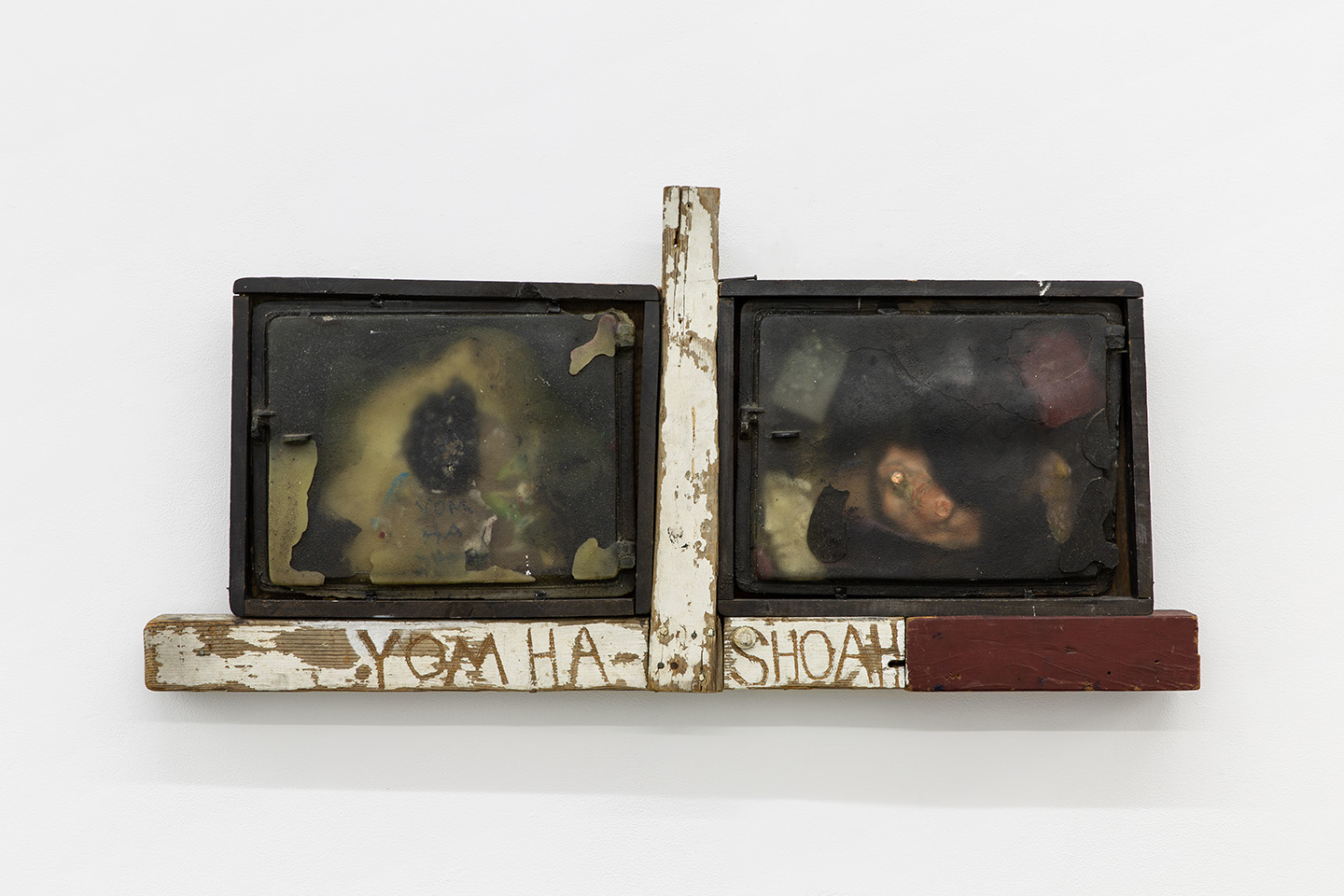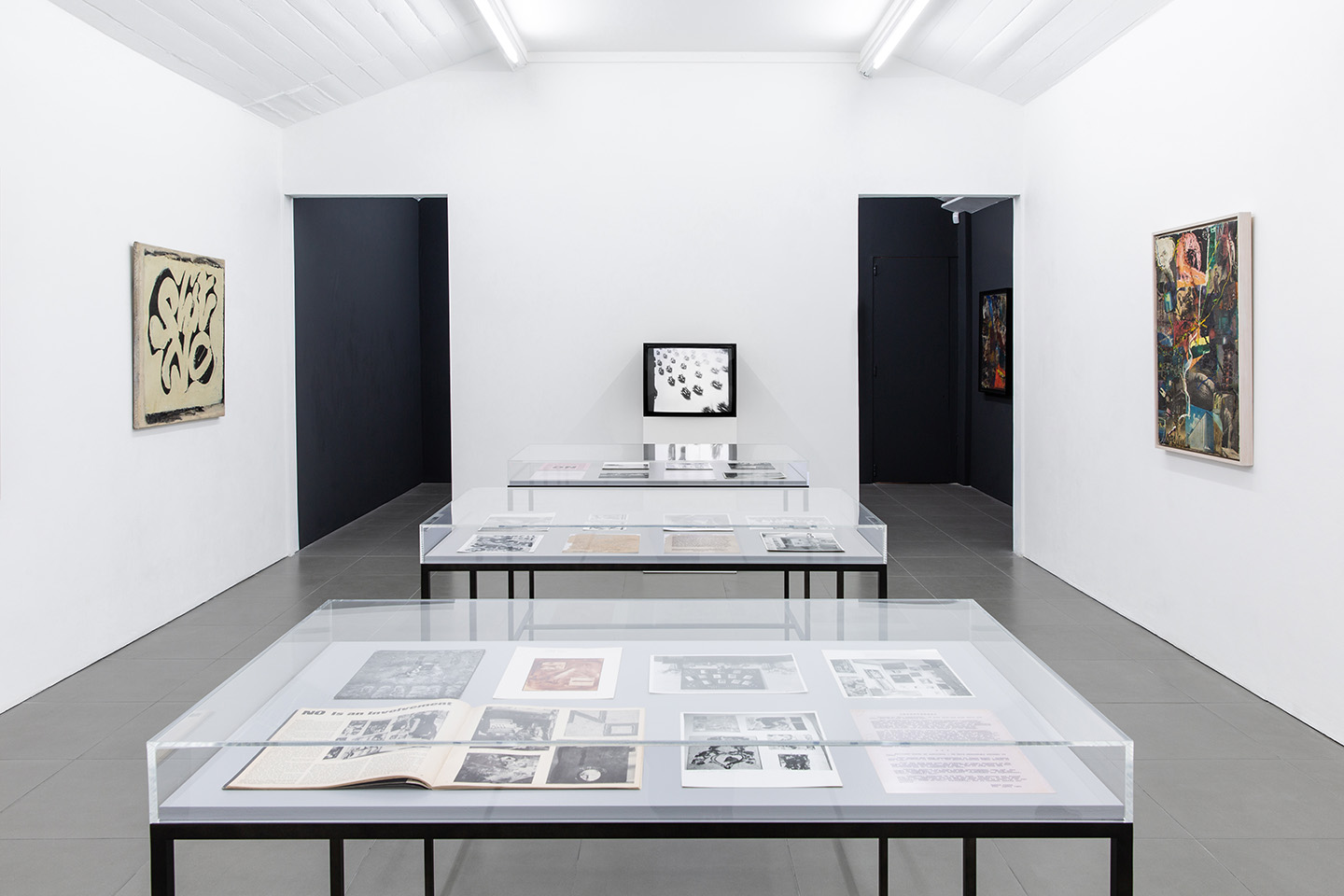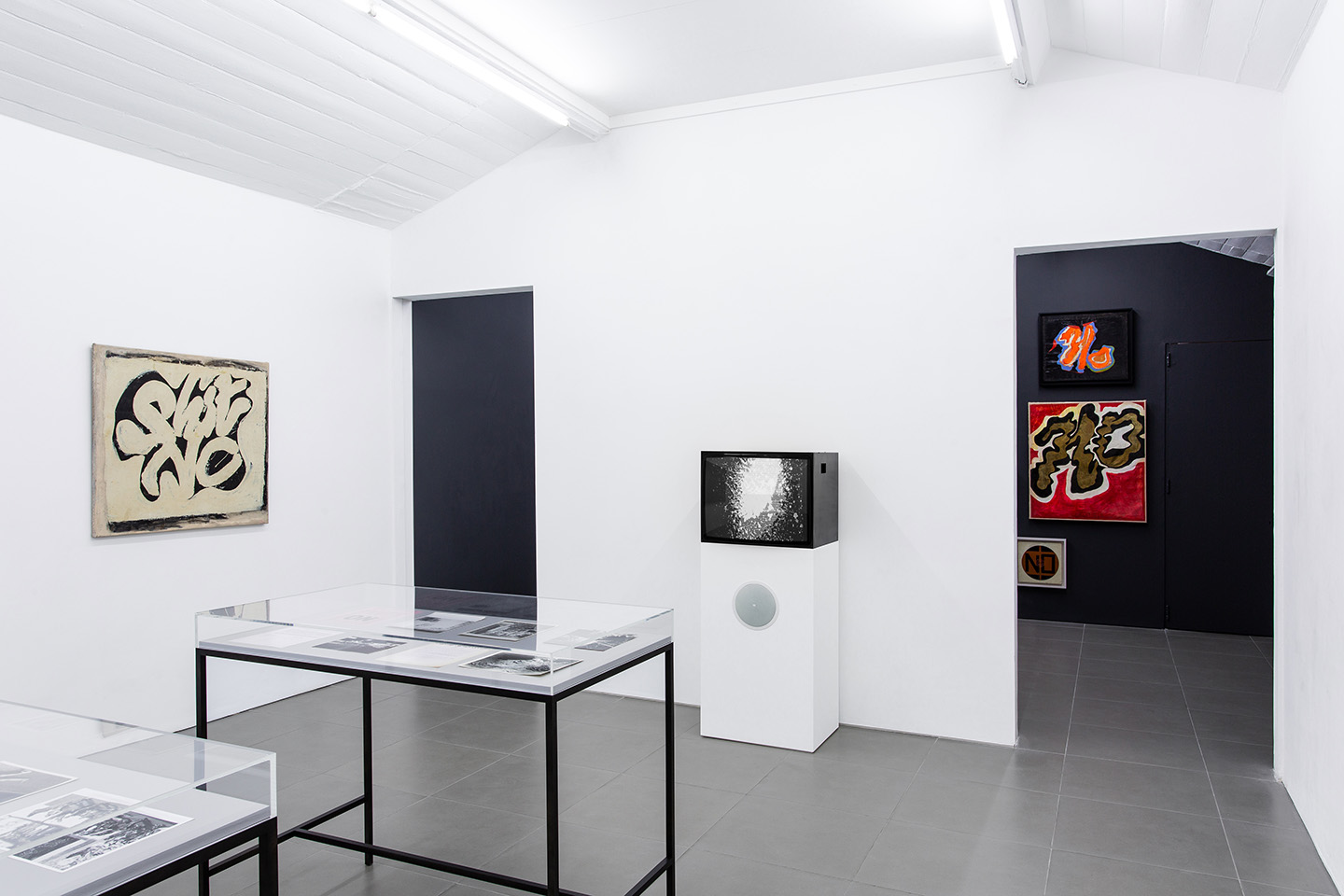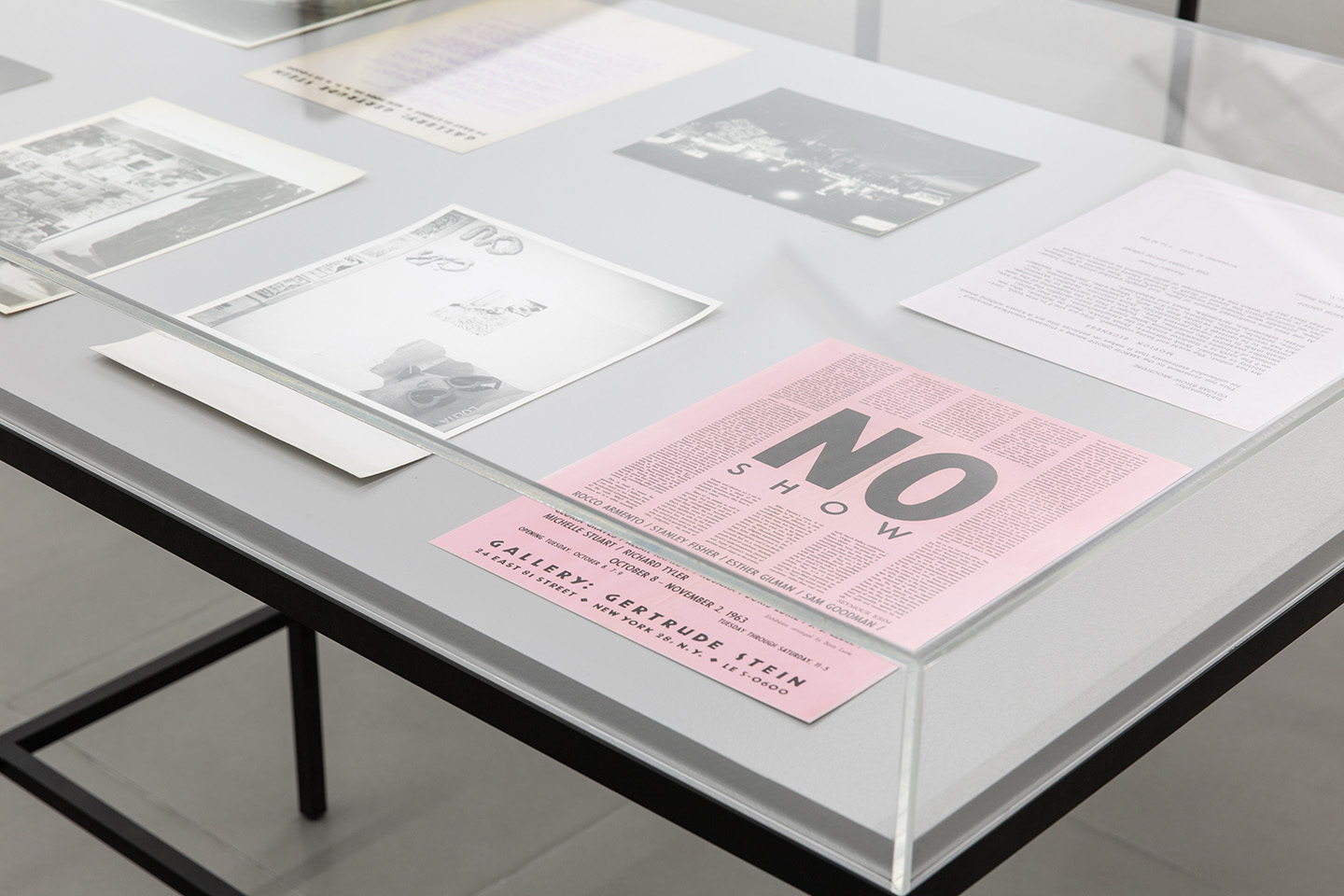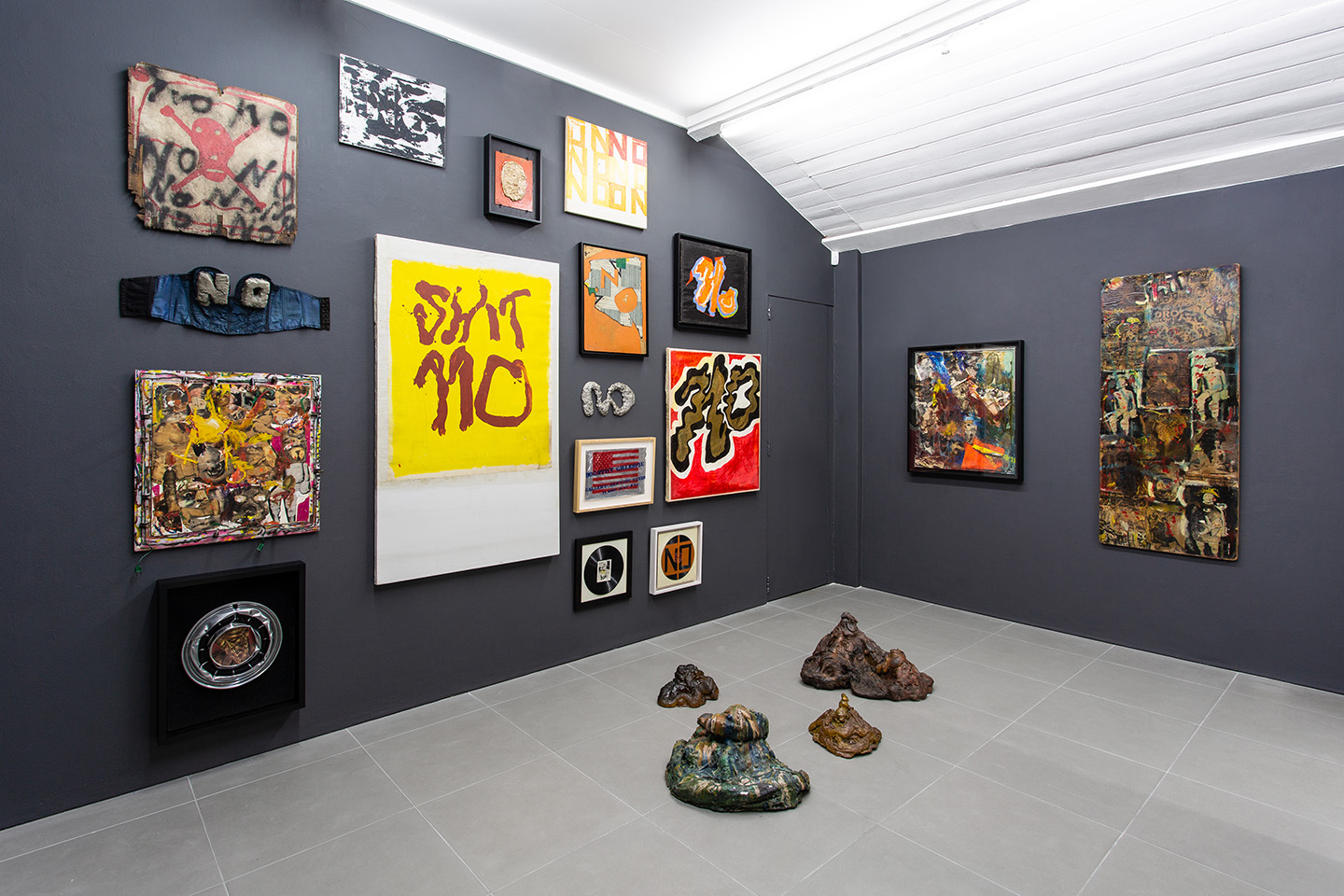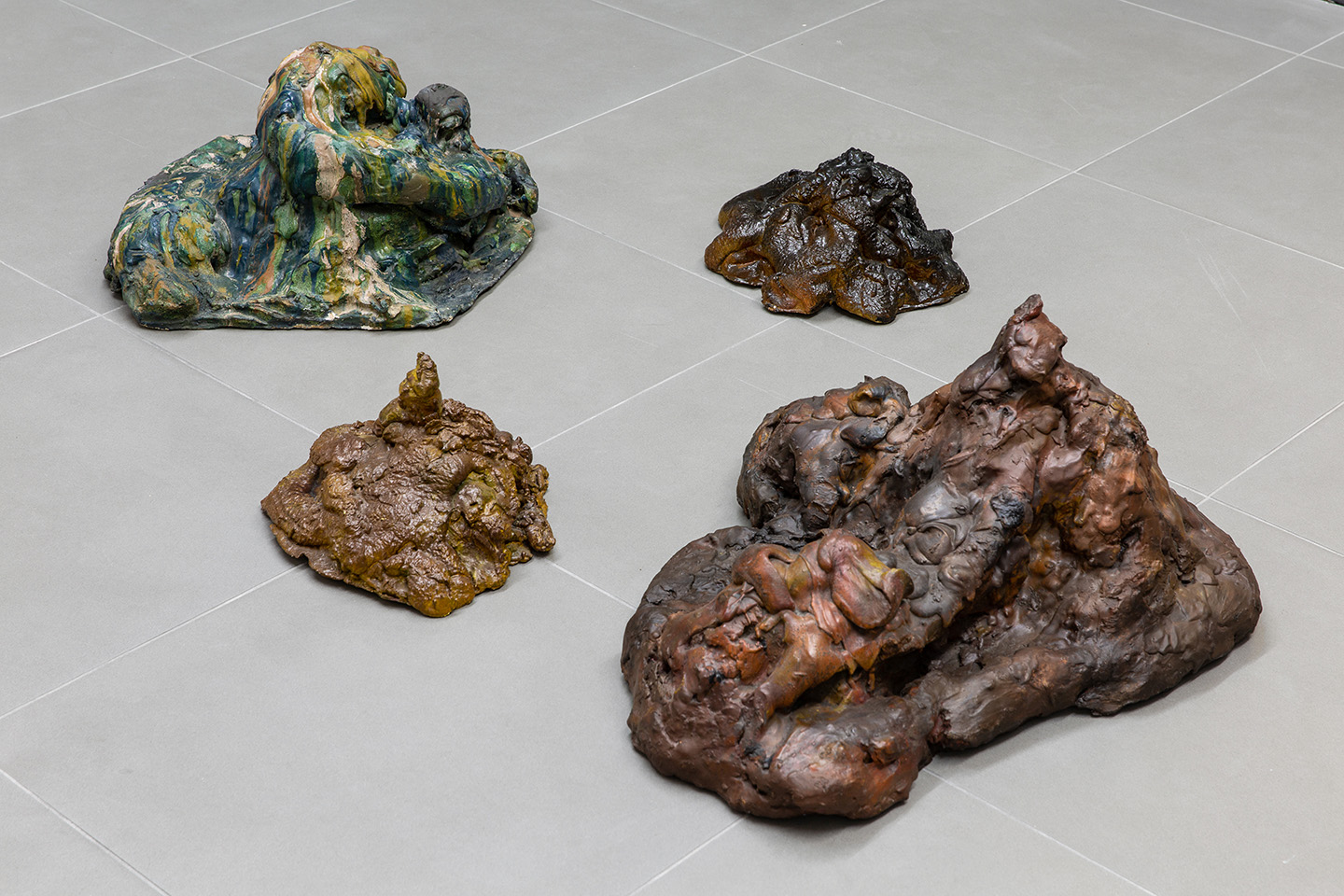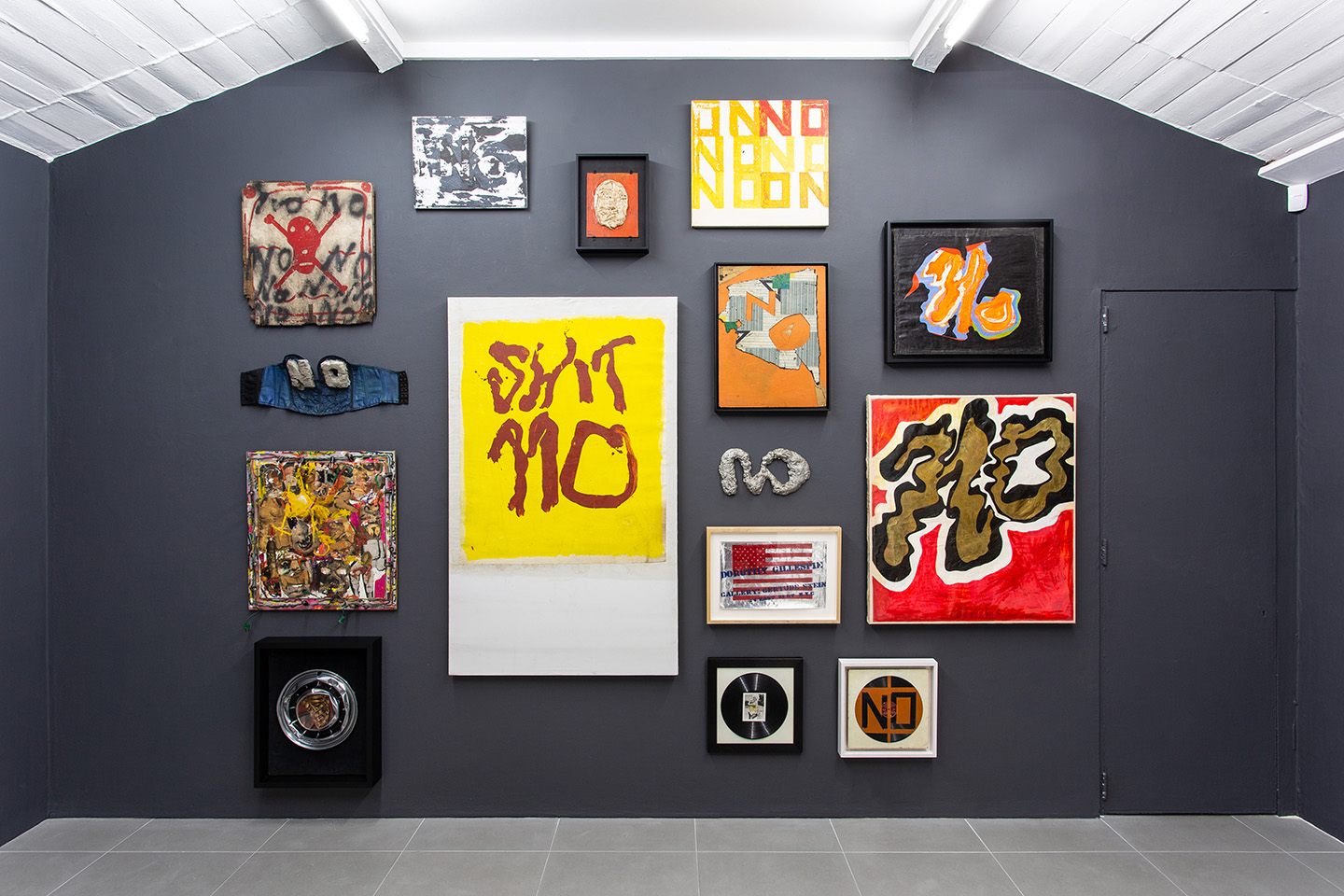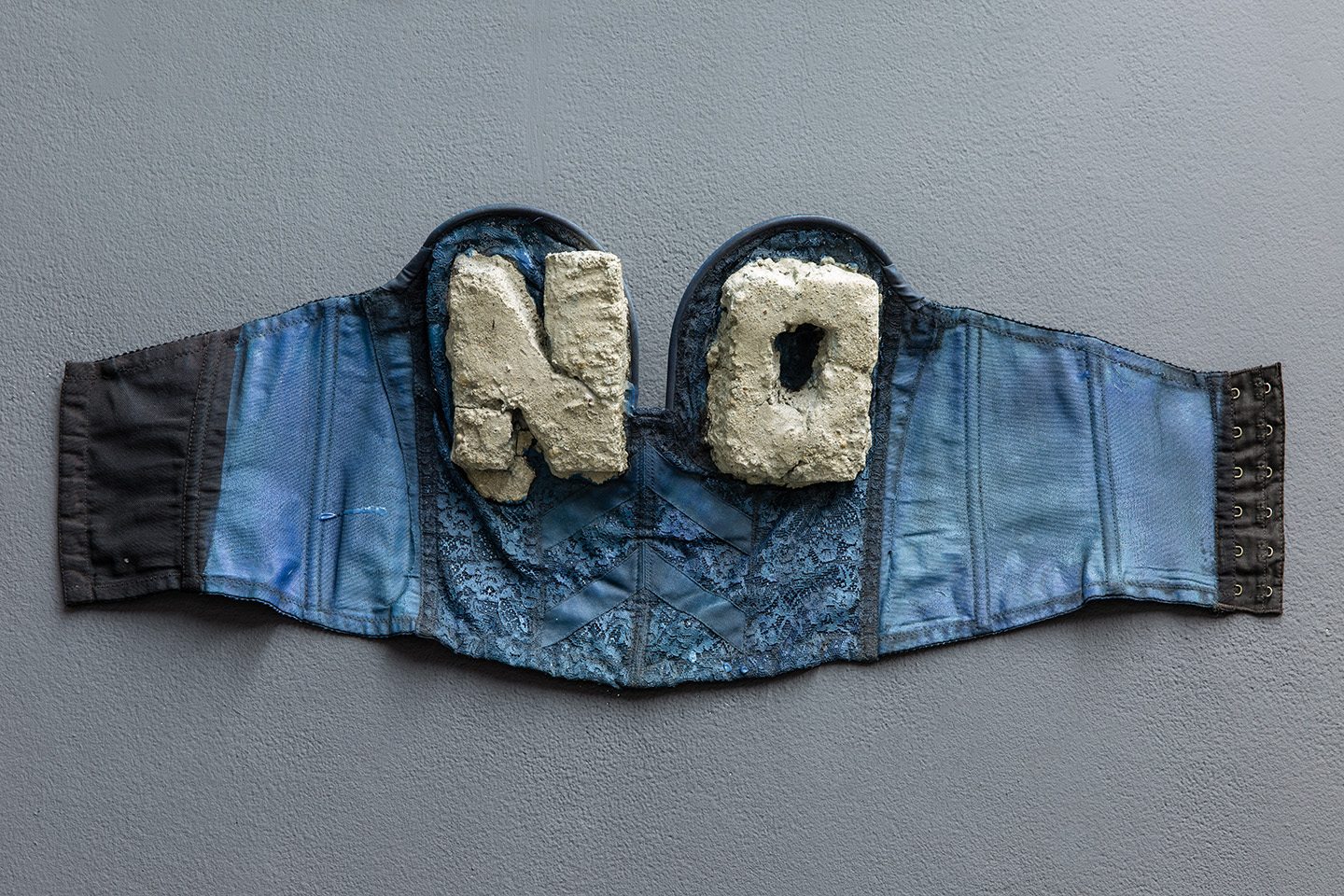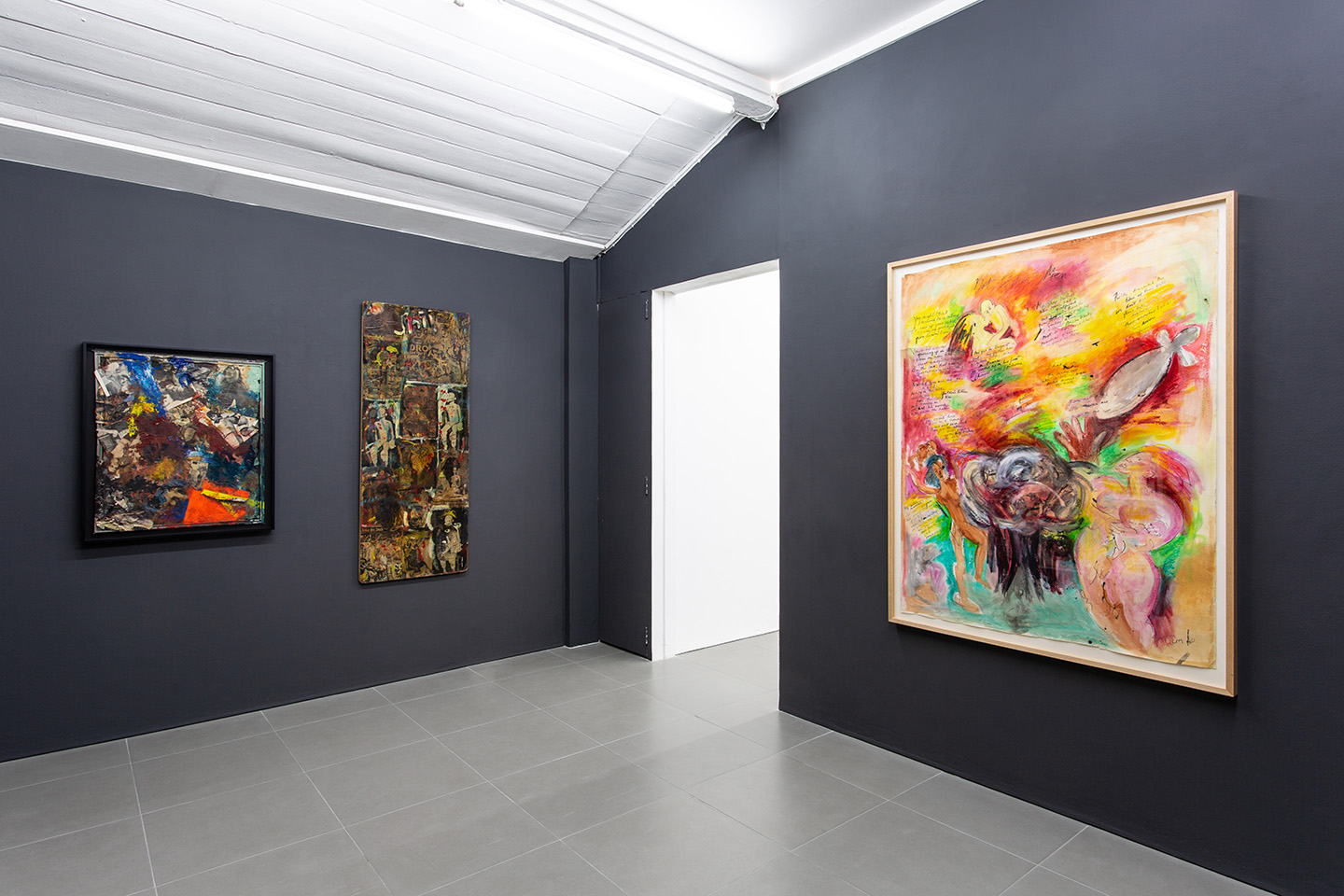 Mathieu Copeland and Stewart Home in conversation
NO!art was an independent antiestablishment art movement founded in 1959 in New York by Boris Lurie (1924–2008), Stanley Fisher (1926–1980), and Sam Goodman (1919–1967) that involved approximately twenty artists and lasted through the 1960s. Self-described as a rebellion of the underprivileged, NO!art used negation, pessimism, and anti-aesthetics to protest the "investment machines" of Abstract Expressionism and Pop art that dominated the market at the time. Shit and Doom – NO!art, curated by Tim Steer at Cell Project Space, London, is the first major presentation of NO!art in the UK. It includes dozens of original artworks and contextual material from 1960 onward by Lurie, Fisher, and Goodman as well as the artists Isser Aronovici, Dorothy Gillespie, Yayoi Kusama, Suzanne Long, Lil Picard, Aldo Tambellini, Richard Tyler and Stella Waitzkin.
On the occasion of the show, curator and publisher Mathieu Copeland discusses with artist, filmmaker, writer, and cultural activist Stewart Home about NO!art's beginnings, its echoes through film, music, and countercultural activities, and its embodiment of the greatest of the paradoxes, namely: How can NO!art, or anti-art for that matter, exist outside the realm of art?
MATHIEU COPELAND: One might argue that if anything, NO!art is not a movement but a conjunction of many peripheries. Could we take this exhibition as an excuse to reflect upon its many different embodiments and echoes, from the time of its genesis in the 1960s until now?
STEWART HOME: NO!art was something that escaped me for a long time, and possibly still does, but I came across a lot of the peripheral work over the years. When I went to New York in the 1980s I encountered the Lower East Side poetry scene and became aware of what had gone on there in the 1960s. I met people living on Tenth Street, where NO!art originated. I was looking for Ben Morea and ended up meeting Henry Flynt, on the fringes of Fluxus; La Monte Young; and Andy Warhol's Factory people, like Gerard Malanga and Billy Name. That's a whole lot of history. I came back to the UK in 1989 and discovered that Ron Hunt, the librarian at Newcastle School of Art in the 1960s and 1970s who'd done work around Surrealism, had all the material about Black Mask and Ben Morea I'd been looking for in New York and couldn't find, so we were able to put that out. At first there was very little interest in it, but slowly it picked up. A lot of these things circle around.
MC: I'm fascinated to put that moment between 1959 and 1964 in perspective. When you look at the art in itself, what's wonderful is the echo of how it referenced New York Dada, or Nouveau réalisme. It plays within an aesthetic that we would find in Pop (by the use of imagery from everyday and popular culture), but also negates it by either playing with the word "no" or putting it in a larger context. When I started looking into the work of NO!art, the use of the word "no" struck me. How can one be anti-art? What does it mean to be anti-art? All the references that you bring, like Ben Morea or Henry Flynt, echo to NO!art. Boris Lurie had been working for more than ten years by then, and Sam Goodman was an Abstract Expressionist with a very strong career, yet when they found each other, Lurie, Goodman, and Fisher put everything aside and worked under that umbrella term, NO!art, vividly and with great energy for three or four years.
Here you have a certain use of the words "no" and "anti," which I find truly fascinating. We go from "NO!art" to "empty art" to "un-art," and we should look into that. What does it mean to declare yourself as making NO!art? Of course, they're shooting themselves in the foot by claiming NO!art—don't expect not to be seen if you do NO!art! Nonetheless they were doing it in such a precise way, trying to redefine what can it mean to do NO!art.
SH: Of the three main players in NO!art—Stanley Fisher, Sam Goodman, and Boris Lurie—I find Lurie the most interesting. He essentially stopped making art to exorcize the spirit of his father—and speculate on the stock market very successfully. His folding in of material he'd find in popular magazines, Life and such, where he'd take a lot of girlie pictures and collage them onto pictures of the Holocaust, has a lot of analogies with film. Other than within the art world, movies like Sidney Lumet's The Pawnbroker (1964), Wanda Jakubowska's The Last Stage (1949), or Gillo Pontecorvo's Kapò (1960) share curious parallels with Lurie's work, in that the imagery related to the Holocaust resonates with his production. Likewise the small 1970s cycle of Nazi exploitation films, for instance Liliana Cavani's The Night Porter (1974), Tinto Brass's Salon Kitty (1976), and Don Edmonds's Ilsa, She-Wolf of the SS (1975).
I see Lurie's work resonating also with the somewhat condemned "video nasties" that generated panic in the UK in the 1980s, like Sergio Garrone's SS Experiment Love Camp (1976), Luigi Batzella's The Beast in Heat (1977), or Cesare Canevari's Gestapo's Last Orgy (1977), where there's this bizarre mixture of oppression, sexual material, BDSM. The fact that Lurie was a Holocaust survivor makes it much more critical, I think. Some of those Italian films are quite problematic in that they're situated at the end of the war, when the Allies had invaded southern Italy and the Nazis were occupying northern Italy, so you have the Italian partisans fighting the Nazis at the same time as all this sexual exploitation going on, and camp imagery. There's a bizarre failure to deal with the politics of Fascism on the part of certain Italian producers and directors. Others, I think, are critical—you have to take it on a film-by-film basis.
Then of course there was a much softer cycle of French Nazi exploitation films around the same time in the late 1970s. This is the way the imagery resonates from one place to another. If you look at some of the punk dressing, like Siouxsie Sioux in her early incarnation where she's wearing a swastika armband, looks like it's influenced by the imagery of Salon Kitty. There's this reverberation—Lurie using imagery from the mass media, feeding through pop culture, perhaps in a far less critical fashion, while at the same time being very critical of figures like Warhol. 
MC: It's true what you say—the link with punk is so obvious, especially when you enter the first room of the show. I'm interested in the shared imagery and visual cosmology. Another thing that's really striking to me is the postwar: What does it mean to survive the Holocaust, World War II, and be an artist? When you look at the early Lurie pieces, for instance, with all these dismembered bodies, one cannot not think of On Kawara's Bathrooms series with the bodies completely shattered in space—very far from what we know about On Kawara's later work as one of the greatest Conceptual artists. Before the epiphany of the mid-1960s, On Kawara and Lurie were painting the same tropes coming from two different angles, one the U.S.' use of atomic weapons on Japan, the other one from the concentrations camps and the Holocaust.
The other parallel that is quite remarkable is the moment of artists coming of age in the early 1960s. For instance the "Destruction in Art" symposium in London in 1966 was another way for artists to deal with the war by trying to claim destruction as a form of art. People such as Gustav Metzger, Ivor Davies, John Sharkey, or Dom Sylvester Houédard, on a par with the Viennese Actionists, were coming together as a celebration of destruction as a form of art. Somehow NO!art is also a way of destroying art by claiming that this is not art, or this is NO!art.
I don't agree that Lurie is the most interesting one of them. Let us consider Sam Goodman's work, especially the series Shit Sculpture (1964)—they're truly wonderful. As Gertrude Stein wrote at the time in the press release for a show of his, "This is the first time we do art based on excrement." I really love that, to say, "Well, this is shit art, this is sculpture."
SH: The reason I'm less keen on Goodman's Shit Sculpture is because, if you want to make the filmic parallel, it would probably be with Pier Paolo Pasolini's Salò, or the 120 Days of Sodom (1975), and I was looking for a more pop resonance. When did you first come across NO!art?
MC: It was John Armleder who first talked to me about "shit art" many years ago. When I was doing the research for the anthology The Anti-Museum (2017), a question kept coming back: What is NO!art versus anti-art? What is the definition of one as opposed to the other? Generating of course the big paradox synthesized in Stanley Fisher's great quote: "Anti-art must not only be difficult to accept as art, but it must be unacceptable as art." One of the most brilliant definitions of anti-art is by Marcel Duchamp in a 1959 recorded interview with George Heard Hamilton, Richard Hamilton, and Charles Mitchell: "an atheist is just as much a religious man as a believer is. And an anti-artist is just as much of an artist as the other artist. 'An-artist' would be much better, if I could change it, instead of anti-artist. (Spelling out loud the letter) A. N. artist, meaning not artist at all."
SH: Obviously people writing about NO!art reference Warhol's piss paintings in relation to Goodman's Shit Sculpture. There are other associations as well. John Fischer, who was also affiliated with the group, used bread. There are pictures of a loaf of bread in a clamp, loaves of bread placed alongside bullets, all sorts of things. I'm not sure when I first saw that work, but it was certainly after I encountered the Neoist movement, which was also quite obsessed with bread. One of the tricks, which I always assumed came more from a "circus" kind of background with Neoism, was to paint rubber cement over a loaf of bread, set fire to it, and put it on your head, so you could dance around with a flaming bread hat. There was also an Anglo-French Neoist calling himself R. U. Sevol who in 1983 or 1984, while he was living in London, would go to all these different museums with a suitcase full of loaves of bread. When the staff asked him to open up the suitcase and then asked why he was carrying the loaves, he'd say it was art. It's strange to see these resonances, since I'm assuming the people making this later bread work weren't familiar with John Fischer's work—I certainly wasn't. 
MC: What's great, when you look at all the reverberations, is to discover how different artists were trying to break away from an established cosmology not only through the work they did but also through the appellation they used. The NO!art group actively asked people to respond to the idea of NO!art. They wrote to many people, including Iris Clert, the great gallerist and defender of the Nouveaux Réalistes, as they were ultimately trying to be part of the art world, but with criticality. Clert responded in a letter dated 11th of July 1970: "NO!art is a deep protest against all the established value. In fact, it shows the end of our civilization. But as soon as NO!art is sold, it becomes a commercial value, and therefore I don't agree with it. I would really be convinced if the non-artists would go as far as burning themselves with their work in the face of the public." As in: we can push against the system as much as we can, but we will nonetheless be assimilated by the system.
SH: Which in some ways takes us back to auto-destructive art. One person we haven't yet mentioned is John Latham, who created the "skoob towers" where he'd build a tower of books, start a fire, and burn it down. I wasn't always convinced by his theories having to do with science and physics, which he related to his work, but destroying the books was a very, very strong statement. In some ways he went further than NO!art.
MC: The mythology is so interesting. We could also look at shit art, the shit cans of Piero Manzoni. Are they really shit or not? It doesn't matter, does it? The idea is so echoing, it will create a long parallel that we want to delve into. You mention Warhol's Oxidation Paintings, and we can also look at works made with menstruation, or anything made with blood. All these tropes become fascinating inasmuch as: Are they real or not? It doesn't matter as long as they've got the possibility to shock us, and the shock value is still so strong. It persists.
SH: It's the same with film; people are often shocked by things that are entirely fictional and faked. It's about exploiting that shock, exploiting those media tropes. It doesn't have to be real at all.
MC: Also of real interest to me is that NO!art was trying to break the mold, trying to bring down society by proposing a different society based on their experiences as immigrants. They made New York their home. They made the United States their home, and nevertheless they tried to push that forward, not by breaking up who they were but by saying how they were built. Who they were became the moment of a new art scene. One cannot look at Boris Lurie and NO!art without looking at Pop somehow, because they use the same tropes; for example the last shows they did as a group was a No! poster show. I see a great deal of survival as well—celebration of life. NO!art and anti-art are both celebrations of life and survival, making art as a new growth. From the "anti" you can start anew; it's a tabula rasa somehow. Trying to reach limits, break them down, and see where you can go from there.
SH: I see the "no" as negative in a lot of anti-art in terms of dialectics, whether you want to go back to Hegel or perhaps prefer a more Marxist dialectic. If you have "no," then you have to have "yes." And if you have "yes" and "no," then another world is possible.
Special thanks the Boris Lurie Art Foundation, the Arts Council, and the Cockayne Foundation.
Stewart Home is an artist, filmmaker, writer, and cultural activist living in London. His anti-art practices have given rise to seven published books of solo cultural commentary, four edited anthologies, fifteen novels, poetry, and short-story collections. His output constitutes a significant archive of countercultural activities involving unearthing and collecting unknown radical histories.
Mathieu Copeland is a curator and publisher who lives and works in London. Recent solo shows include The exhibition of a dream, Fondation Calouste Gulbenkian, Paris (2017); A Retrospective of Closed Exhibitions, Fri Art, centre d'art de Fribourg / Kunsthalle Freiburg, Germany (2016); and The exhibition of a film, an exhibition as a feature film for cinemas (2014). Copeland edited the critically acclaimed anthology Choreographing Exhibitions (2013) and edited the radical anthology The Anti-Museum (2017). His latest publication is Gustav Metzger, Writings (1953–2016) (JRP Editions, 2019).
at Cell Project Space, London
until 3 November 2019