EXHIBITIONS
Matteo Nasini "Il Giardino Perduto" at Operativa Arte Contemporanea, Rome
Close
1
2
3
4
5
6
7
8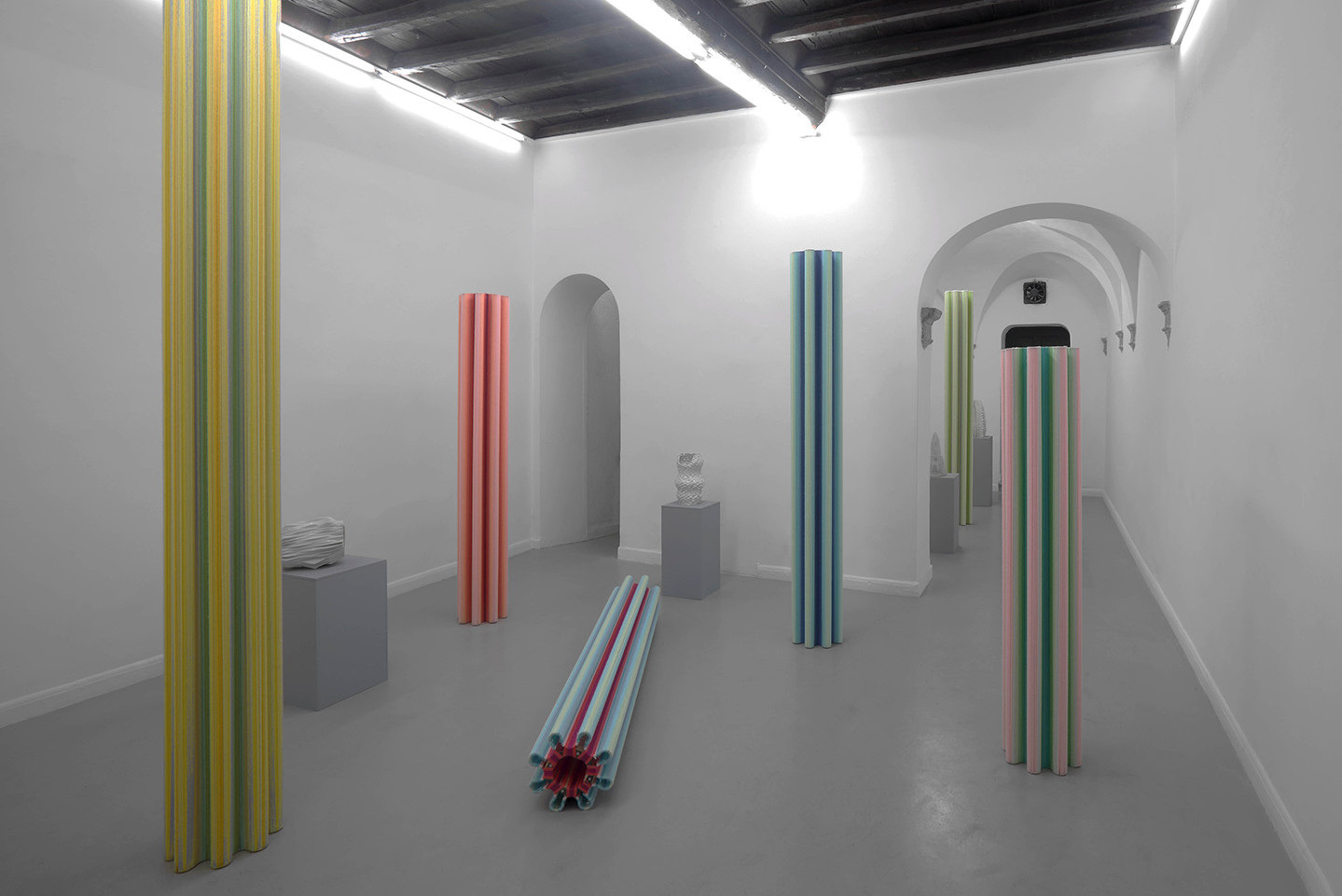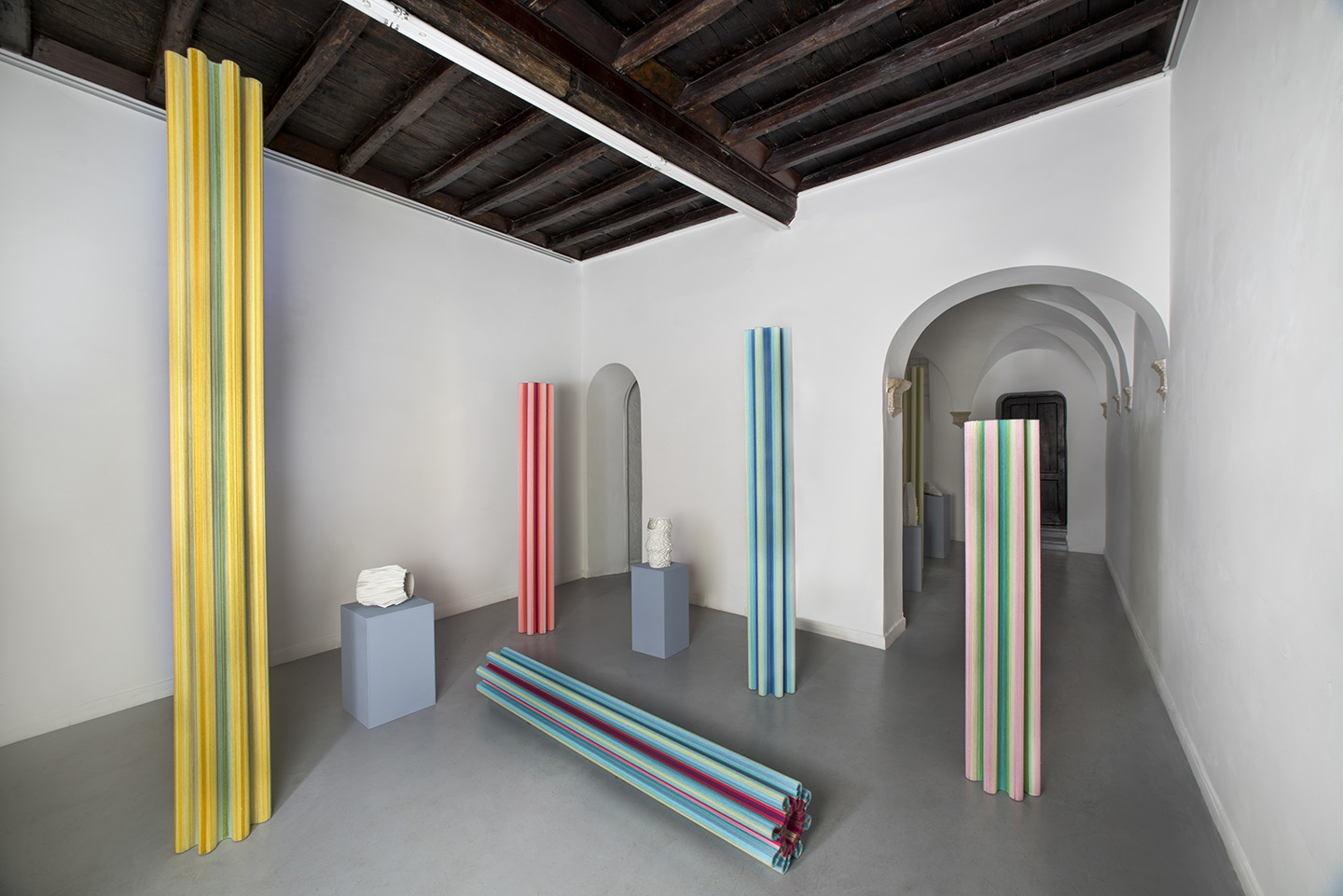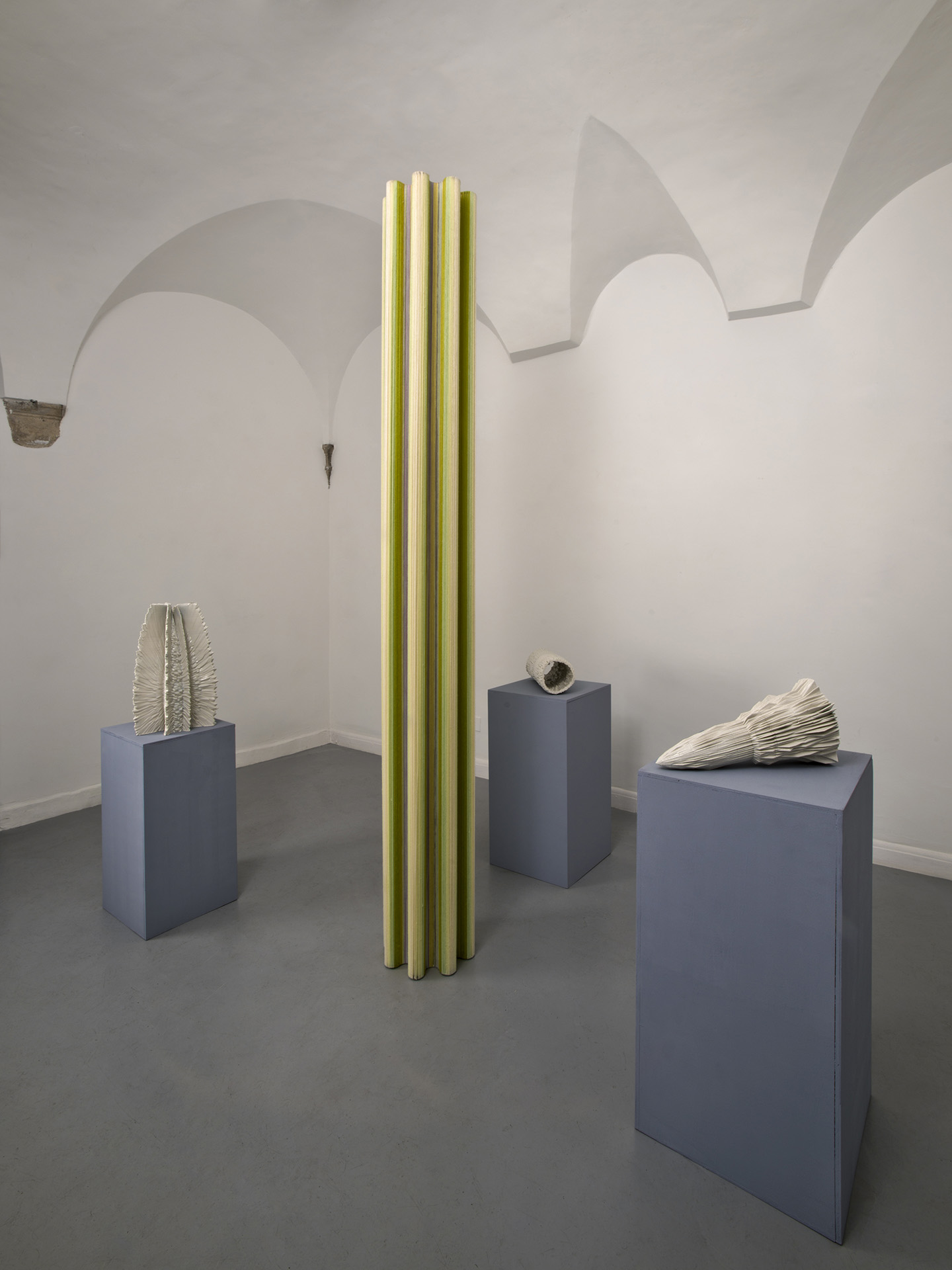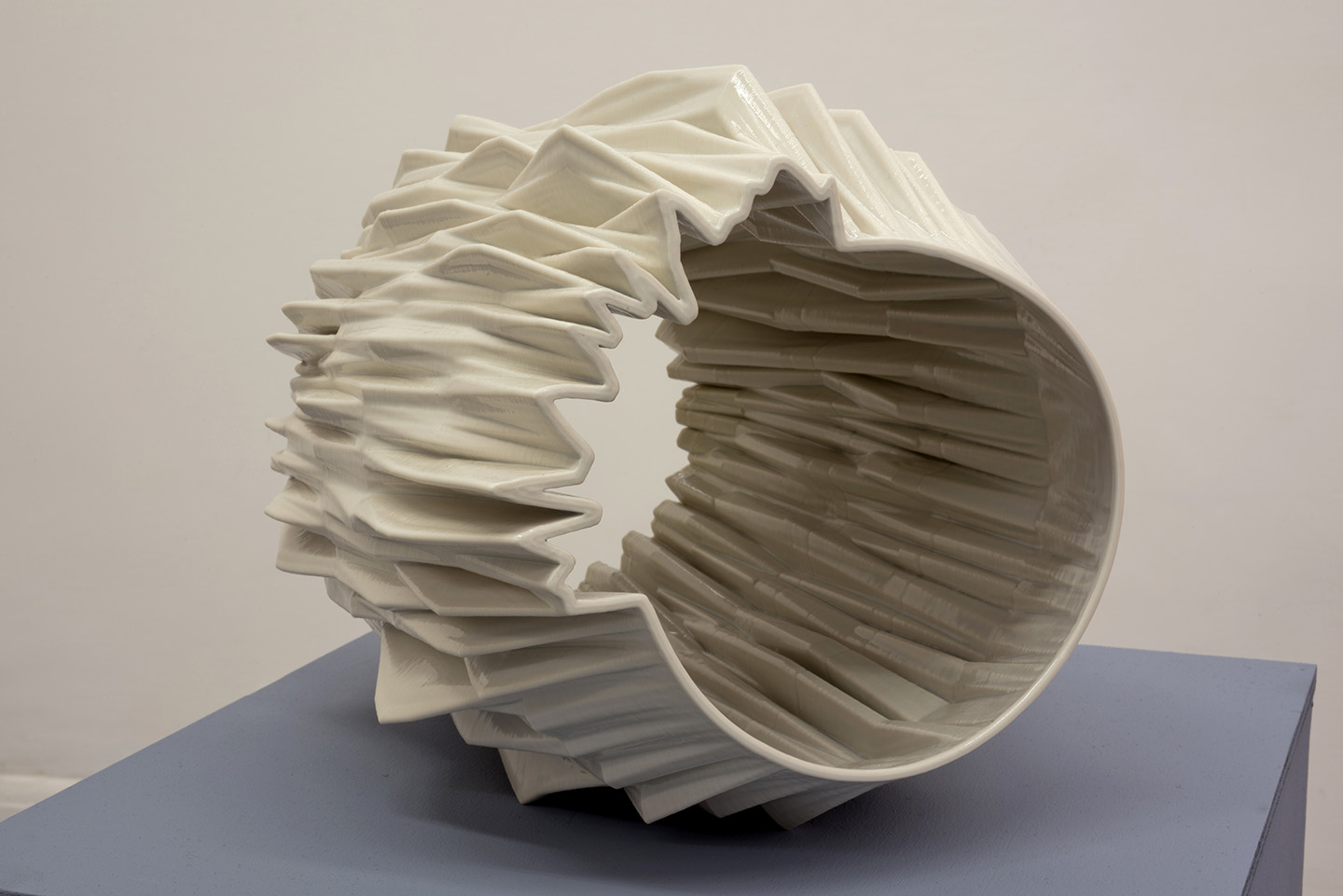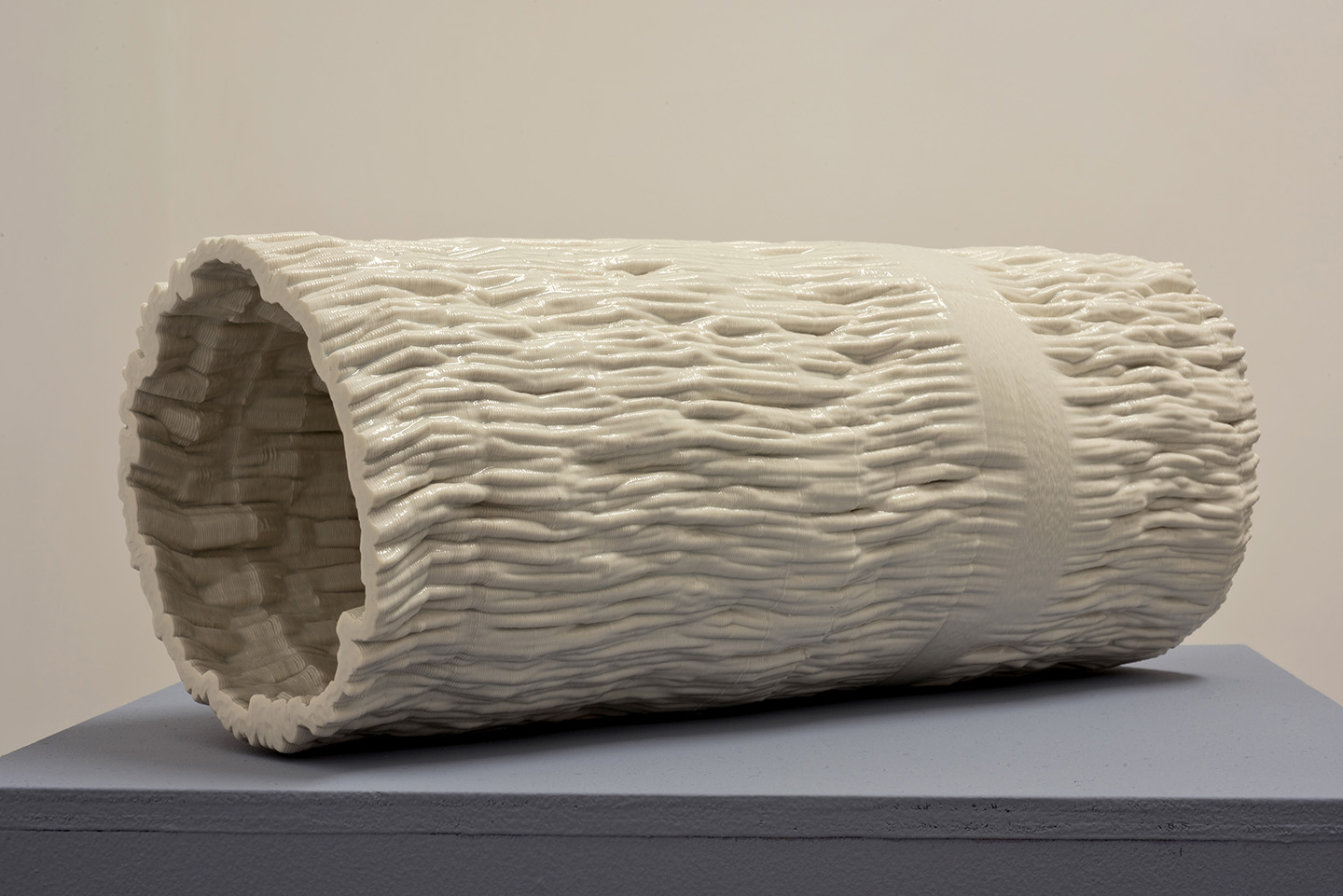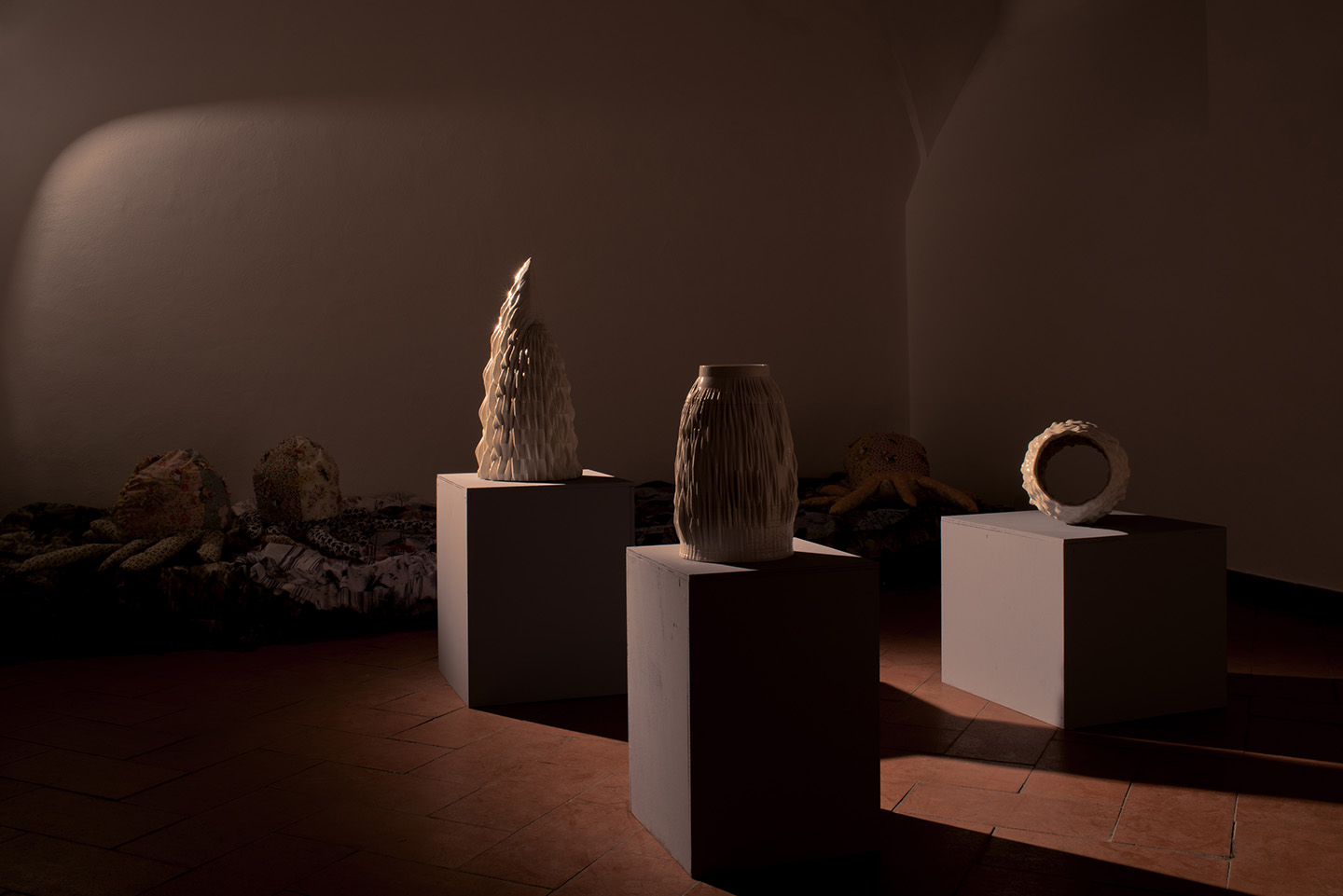 The sound of thought
Excerpt from a conversation between Matteo Nasini and Davide Daninos
Davide Daninos: When I first entered your show, Il Giardino Perduto [The Lost Garden], I noticed at once how visitors are guided by the wool columns' positions. Just like magnets, they suggest the limits of an invisible path. Walking into your show is just like walking into an unfamiliar garden. One walks cautiously so as to not step on any plants, whether they are wool columns or porcelain sculptures. What did you have in mind when you placed the objects in the gallery space?
Matteo Nasini: To me, the relationship between viewers and artworks is a matter of great reflection – perception is everything. Honestly, I do not think that much about managing the objects to create a homogeneous visual arrangement, in order to have a good installation view. It's rather more interesting to listen to how artworks can express their narrative potential. It is often how they're made that delineates the space and dynamics of the show. For example, during nocturnal performances I experiment with the transformation of sleeping brain activity into sound, and it is above all the very nature of that sound which defines the listening space and the public's behavior. For the show, I let myself be guided by the same principle. Dense with chromatisms, the tall columns create an architecture with their vertical structure, whereas the smaller, white porcelain objects resemble flowers hidden behind massive leaves: one does not notice them immediately, but calmly keeps on observing them.
DD: Your porcelain sculptures are mental materializations, dreams that have sprouted up within the lost, secret garden that is our mind. After encountering this initial architectural and phytomorphic setting, viewers continue through to the lower level of the gallery, where a sound environment adds to this complex mental and sculptural landscape. Here, one feels encouraged to go into a more private space, where inviting mattresses and warm dim lighting suggest a different form of interaction.
MN: Walking down the stairs is like diving into the more contemplative and intimate part of the show, which is somehow a more open and ambiguous space. In this dark and relatively empty basement] level, I tried, through the evocation of sounds, to create a space that could not only help us elaborate what we left upstairs but also let us be moved by new harmonies. I gathered the sounds during the sleepers' performances. Here they are recomposed as a thirty-five-minute loop. I wanted to encourage the audience to listen to it in its entirety, whilst lying on the mattresses. It is an experiment to assess how it is possible to be absorbed by recorded harmonies, with respect to performances where this happens more naturally.
DD: You often talk about listening rituals in reference to your performative concerts that usually last throughout the night. But you have also created musical sculptures that echo the wind, which you set in the midst of nature, far away from museum and gallery settings. How do you try to balance your formal research with new technologies and your "non-exhibition" rituals?
MN: The element of mystery that dreams imply and their possible material and aural transformation has always been central in this research. I do not rely on chance, but I am interested in seeking and using new technologies to explore a secret and spiritual dimension, not so common in the present times. Nowadays, what cannot be explained with science is often labeled non-existent. In fact, being able to look back at the past can help us think beyond the materialism that dominates our everyday lives. For this reason, I combine artisanal and ancestral practices such as knitting or the incubation ritual – reformulated as the sleep concerts – with technological experimentations, as electroencephalograms and porcelain 3D prints, that converge into one single movement, where technique and theory are tools to the poetic end.
at Operativa Arte Contemporanea, Rome
until 17 February 2018