EXHIBITIONS
Matteo Rubbi "Let the Stars Sit Wherever They Will" at Studio Guenzani, Milan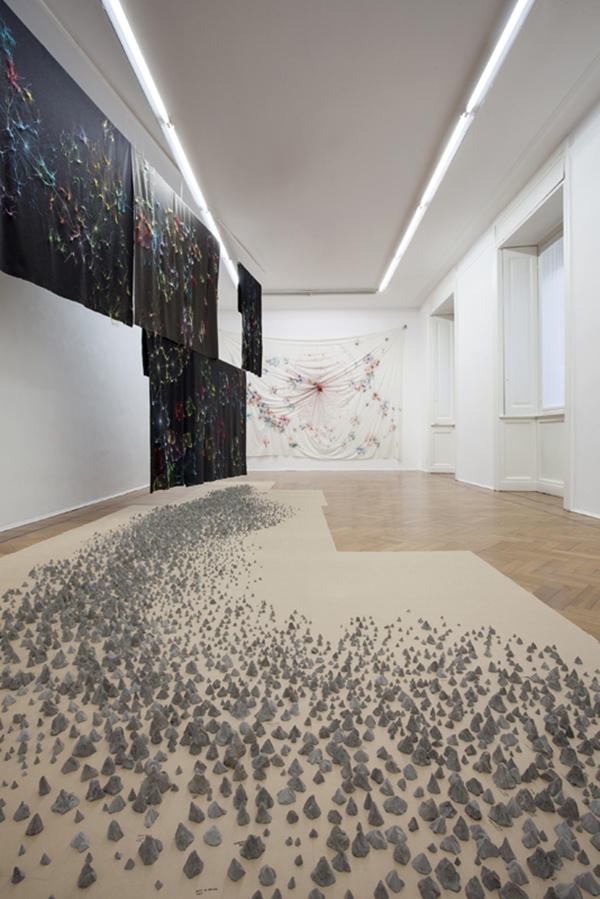 Matteo Rubbi spent most of 2012 at Arizona State University in Tempe. There he produced a body of works inspired from his travelling in the mountains of  American South West. Now looking at the Alps peaks and the ancient mountains of Sardinia he has imagined a journey between earth and sky, between stalactites and stars.
A multitude of small mountains made of cement invade the gallery space, anthropomorphic constellations sawn into the fabric recall a continuing dance; a mountain of copper passing from one hand to another like a question without answer; a cave in the rocks suggests the passage of a fugitive or the shelter of an old god…

Explorations, workshops and collaborations will nourish the ongoing making of this exhibition.
.
until 20 December 2013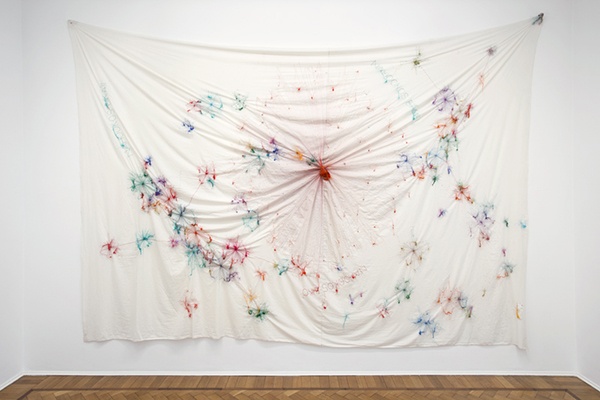 Uomo che gira, Donna che gira, 2013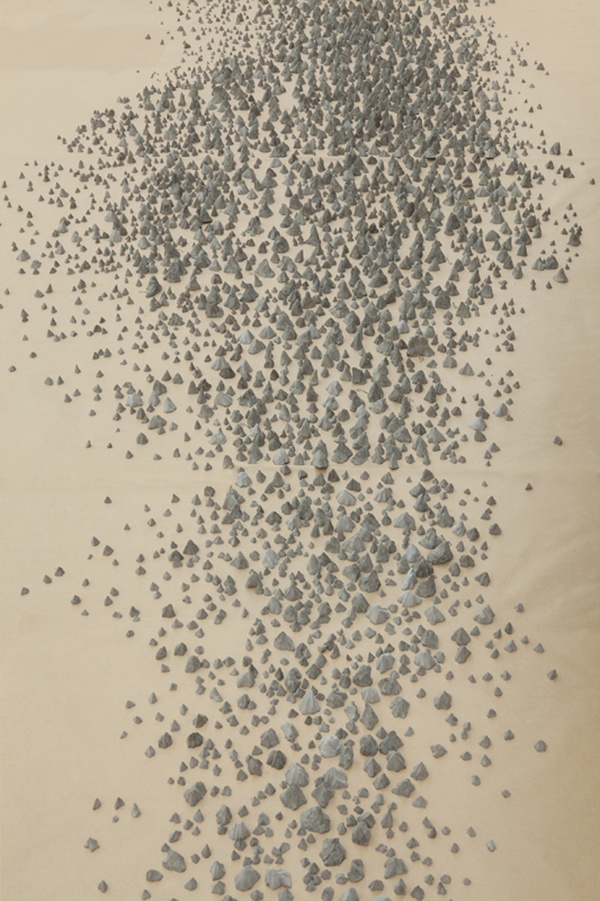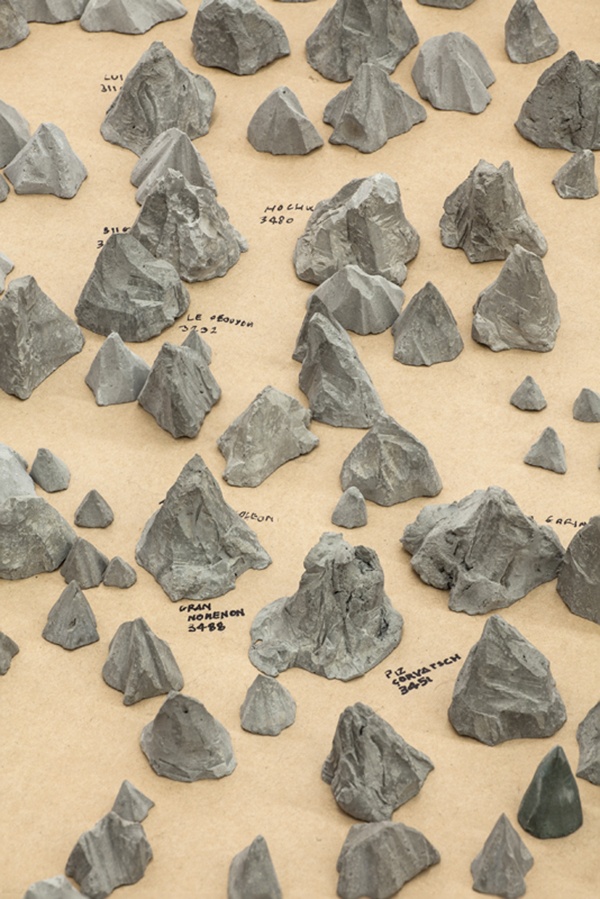 Montagne (Alpi), 2013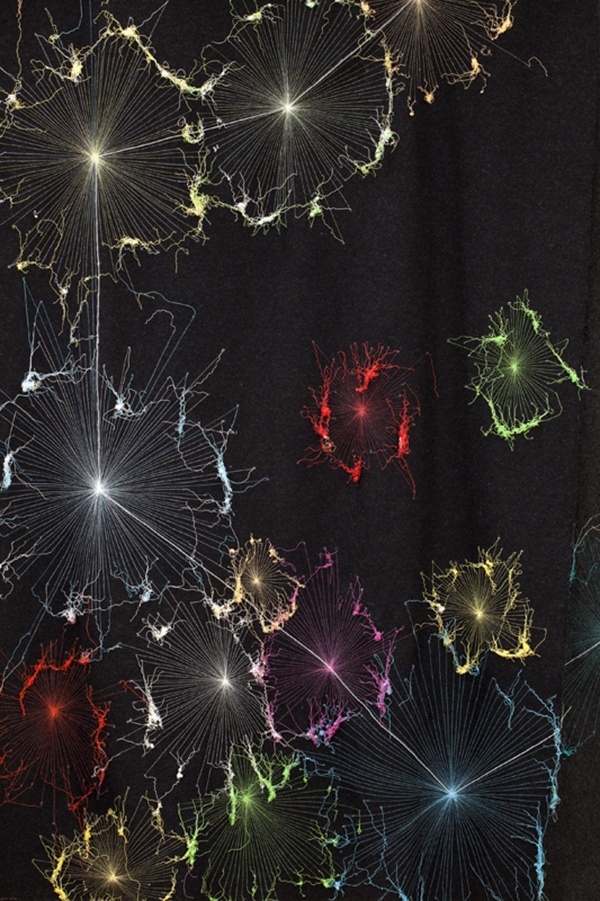 Eridano, 2013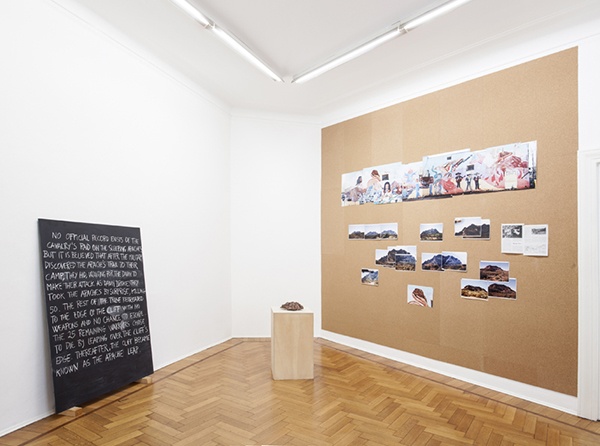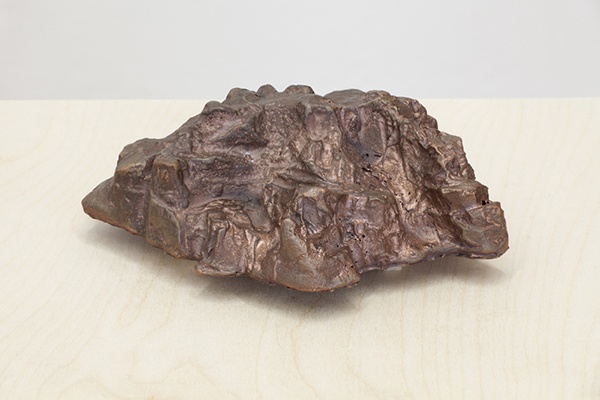 Montagna di rame (Picket Post), 2013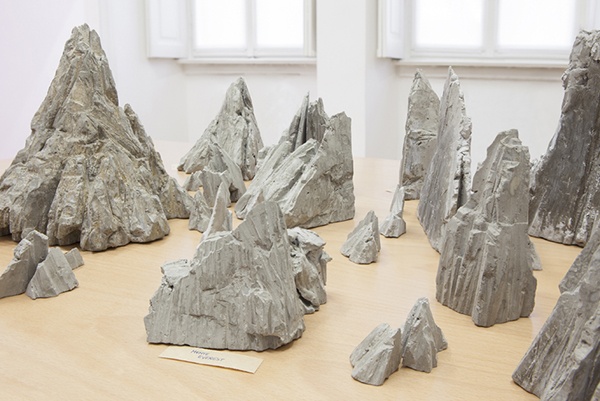 Montagne (Sistema Solare), 2013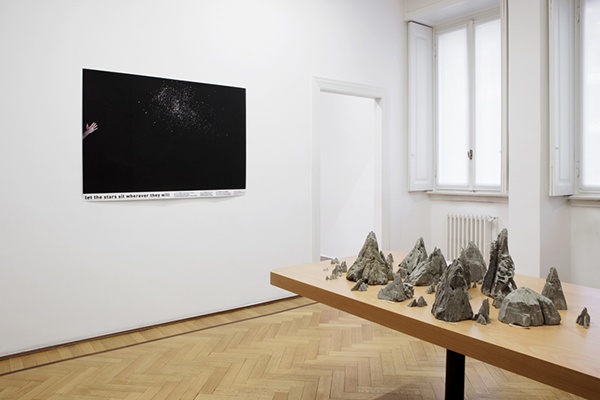 Matteo Rubbi, "Let the Stars Sit Wherever They Will" installation view at Studio Guenzani, Milan, 2013
Courtesy: Studio Guenzani, Milan. Photo: © Andrea Rossetti.