ESSAYS Mousse 68
Shared Vibrations: Matthew Ronay
Close
1
2
3
4
5
6
7
8
9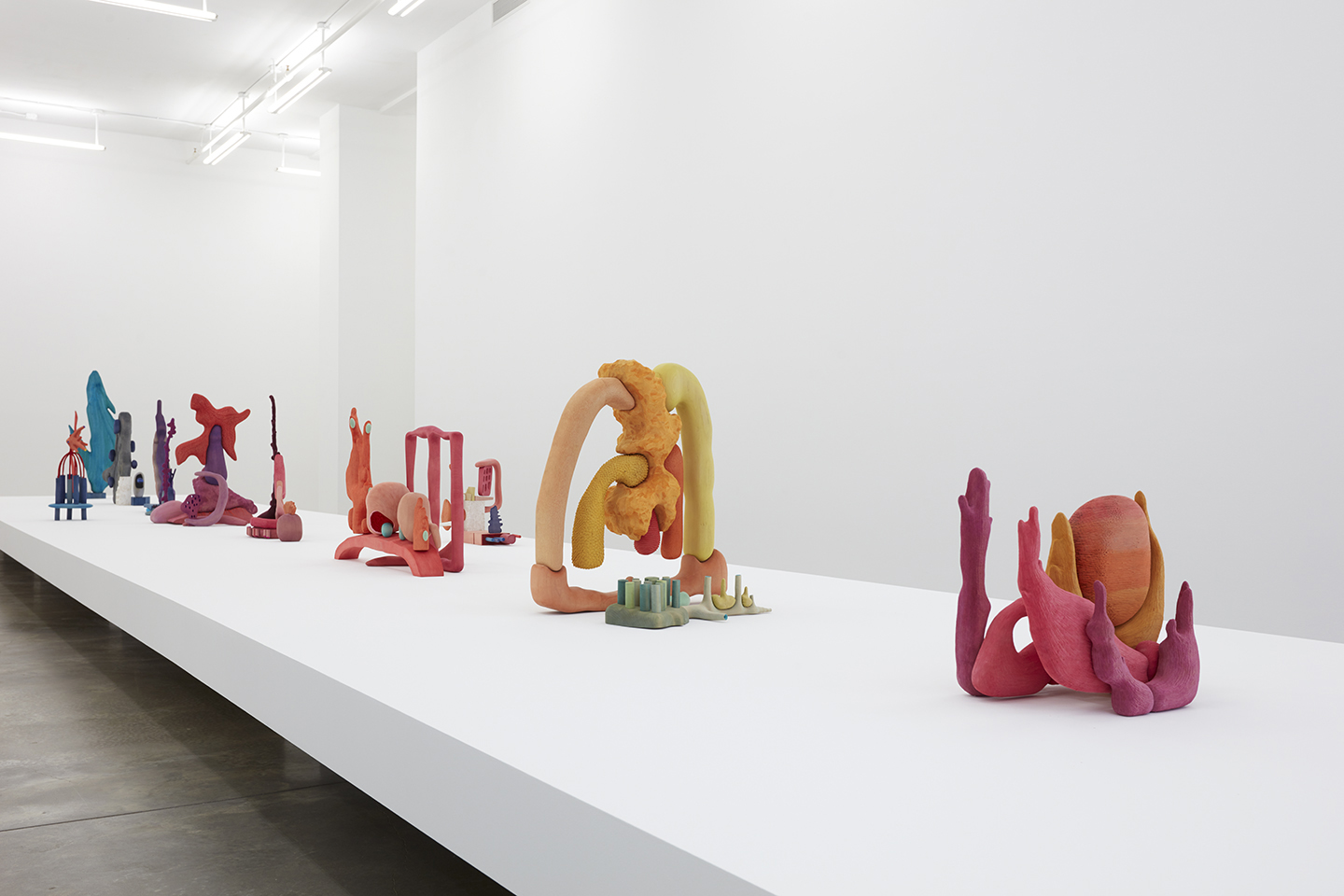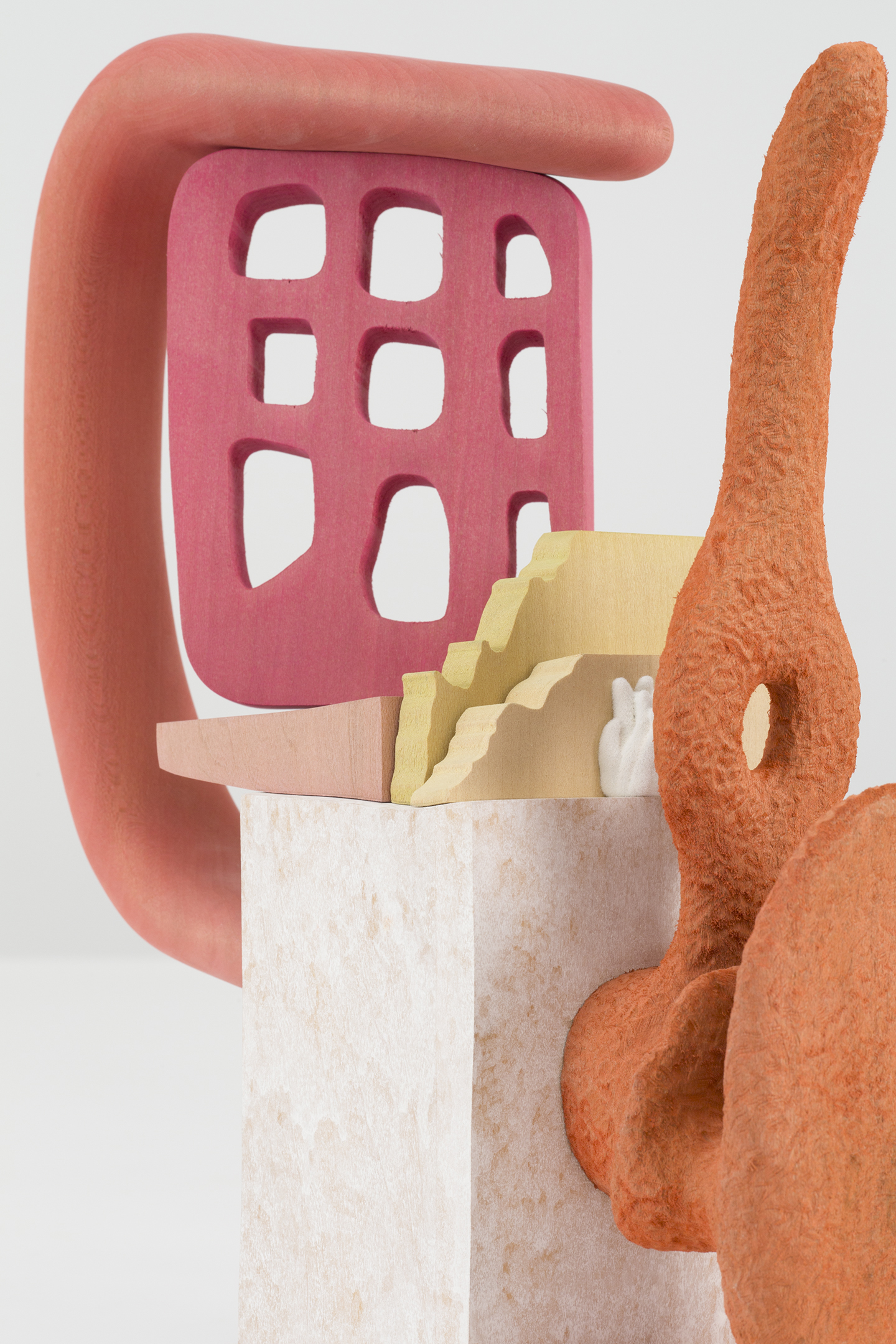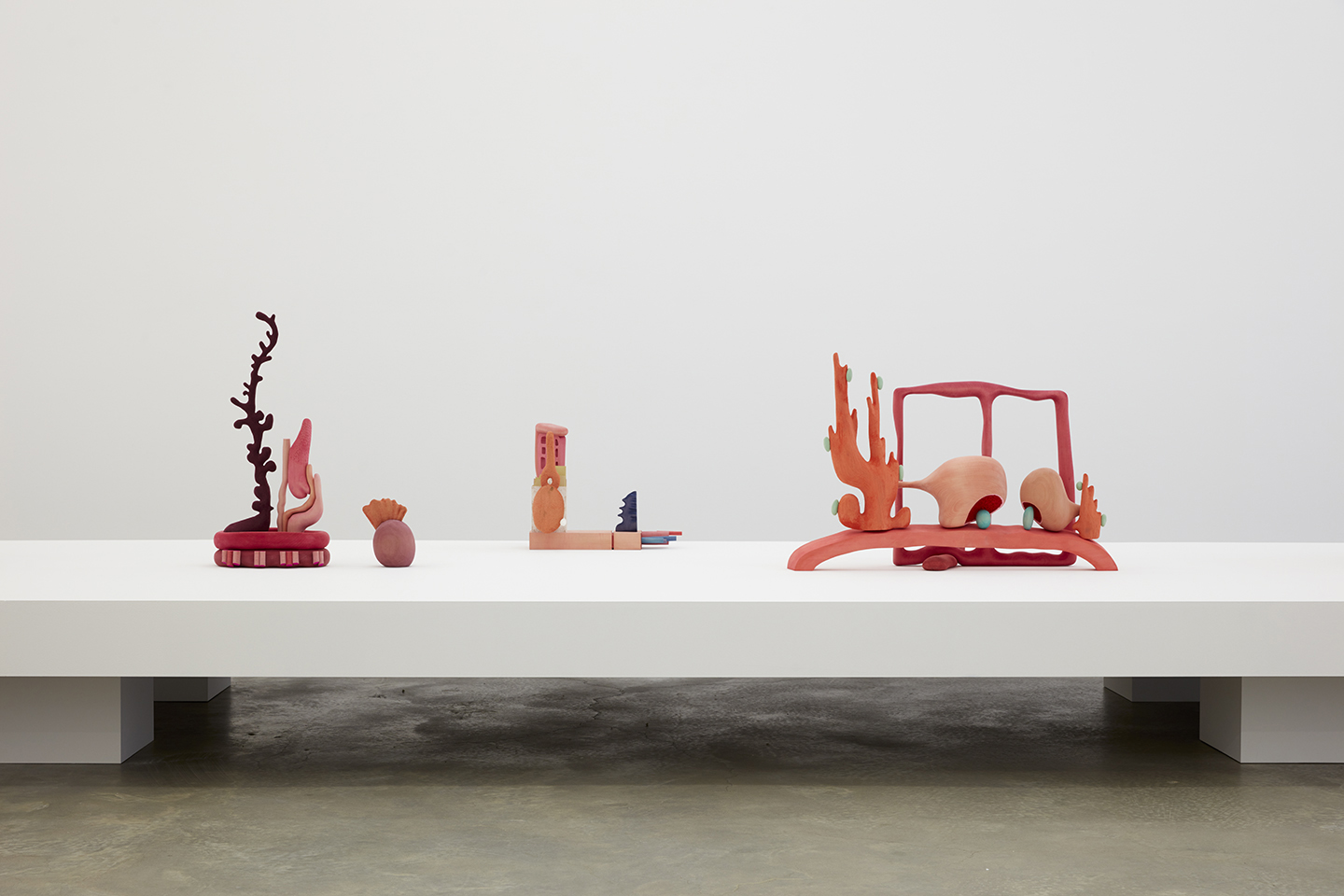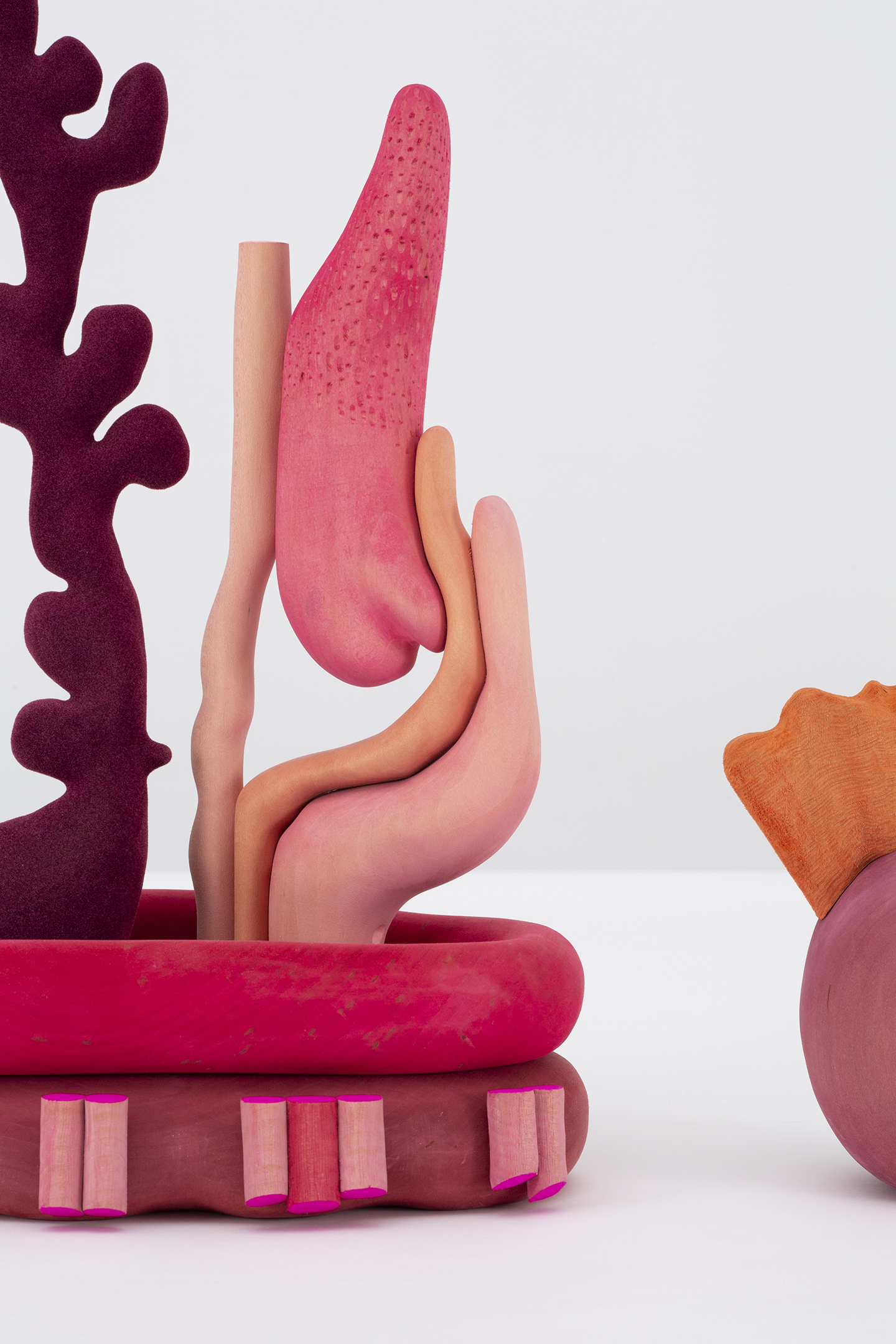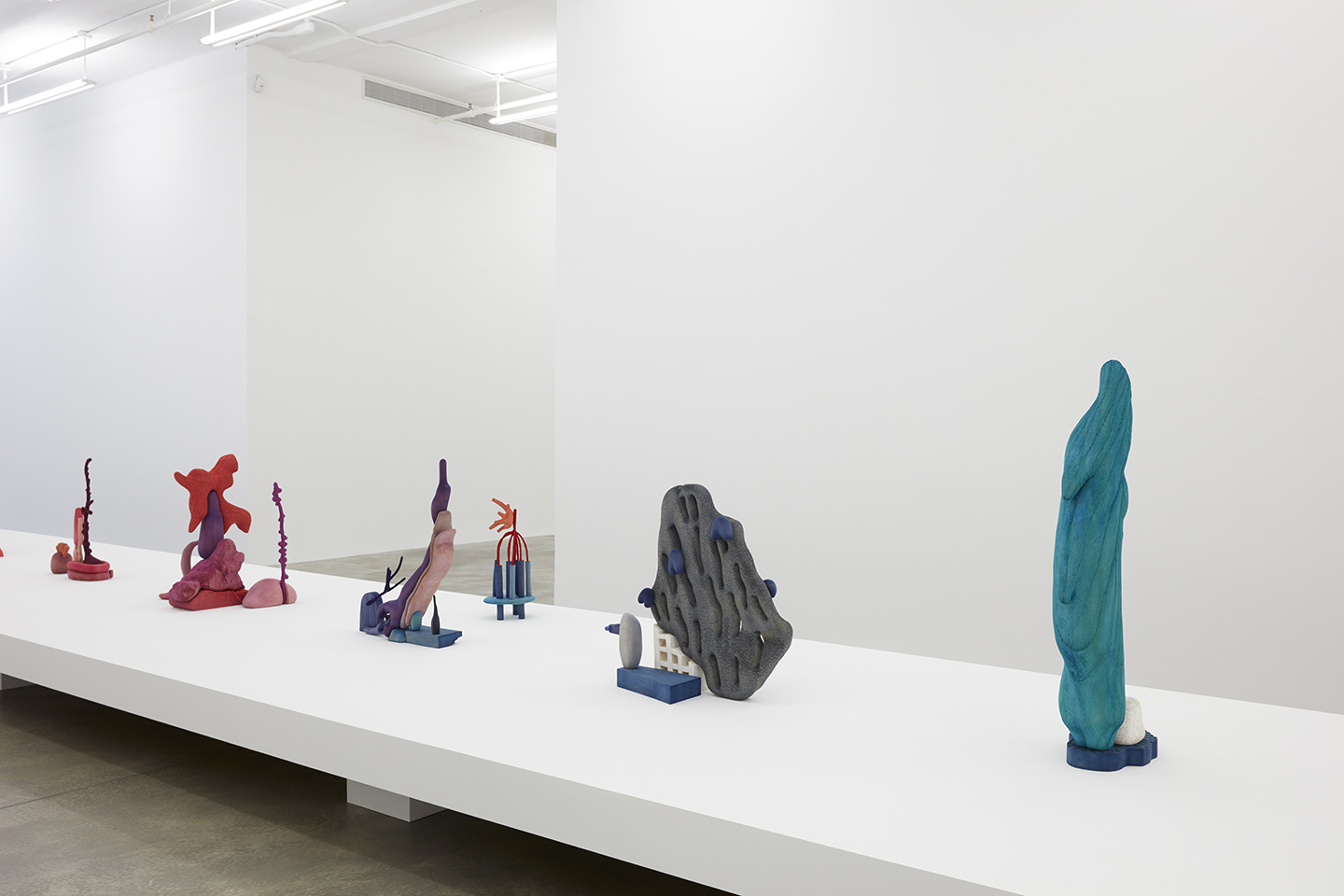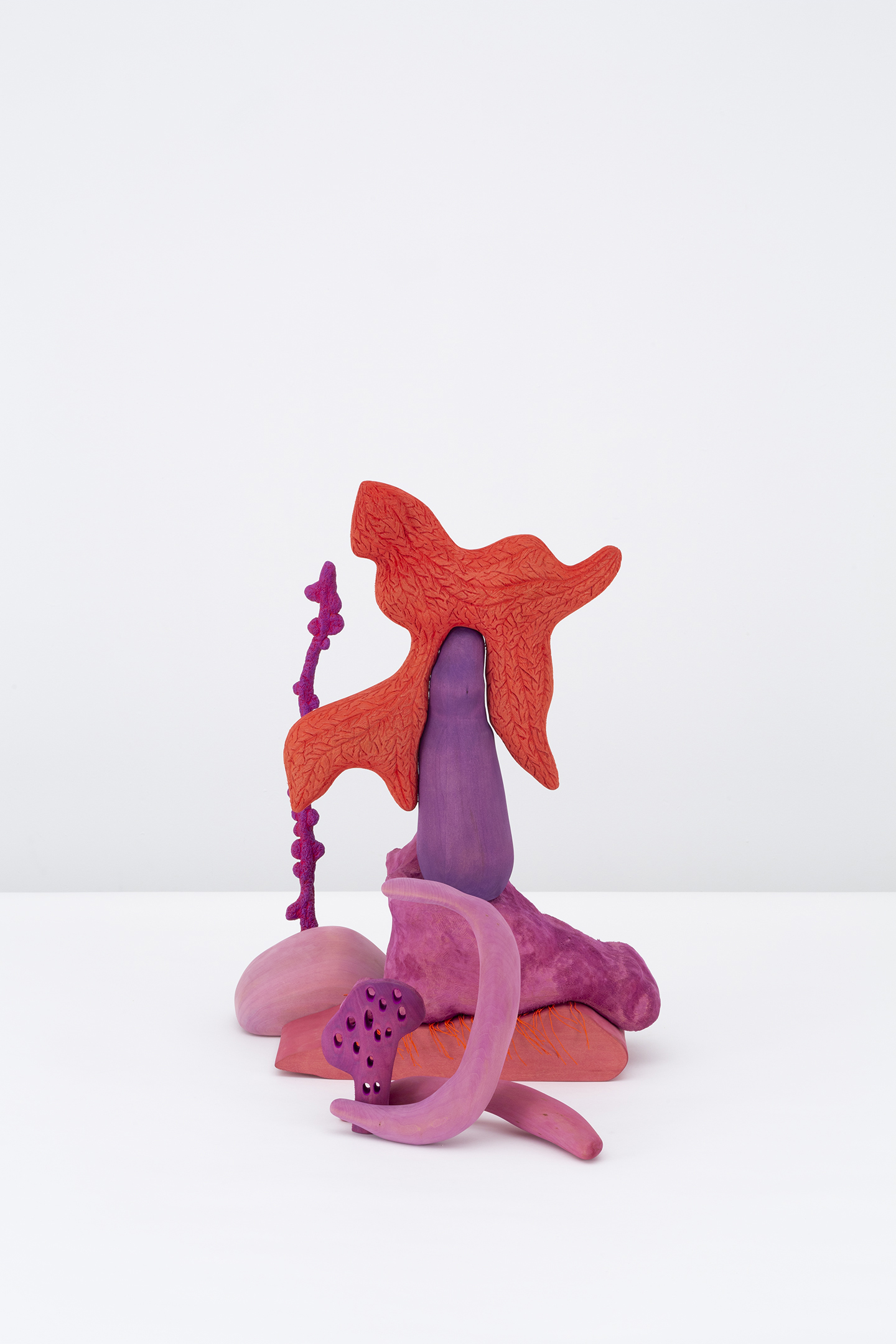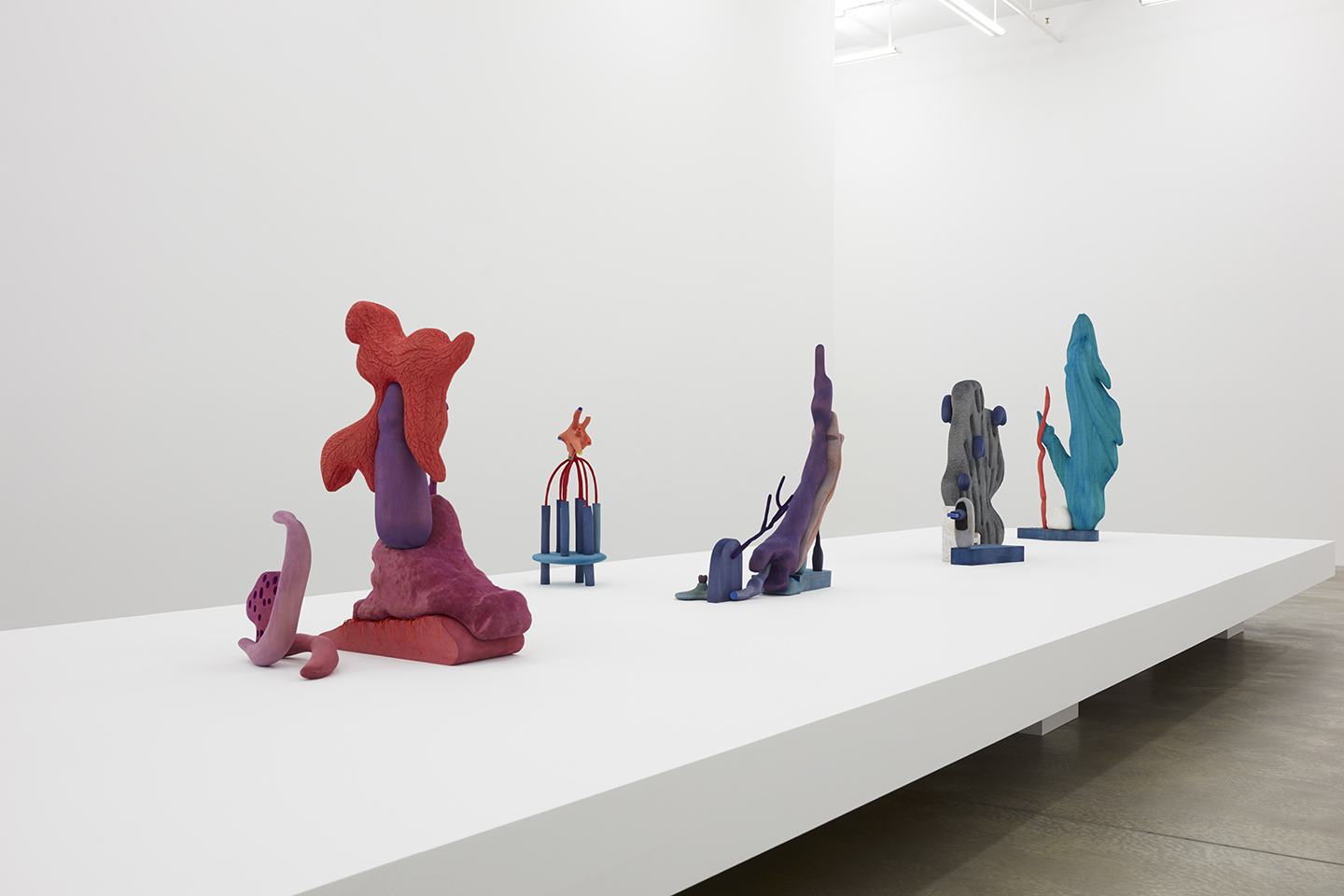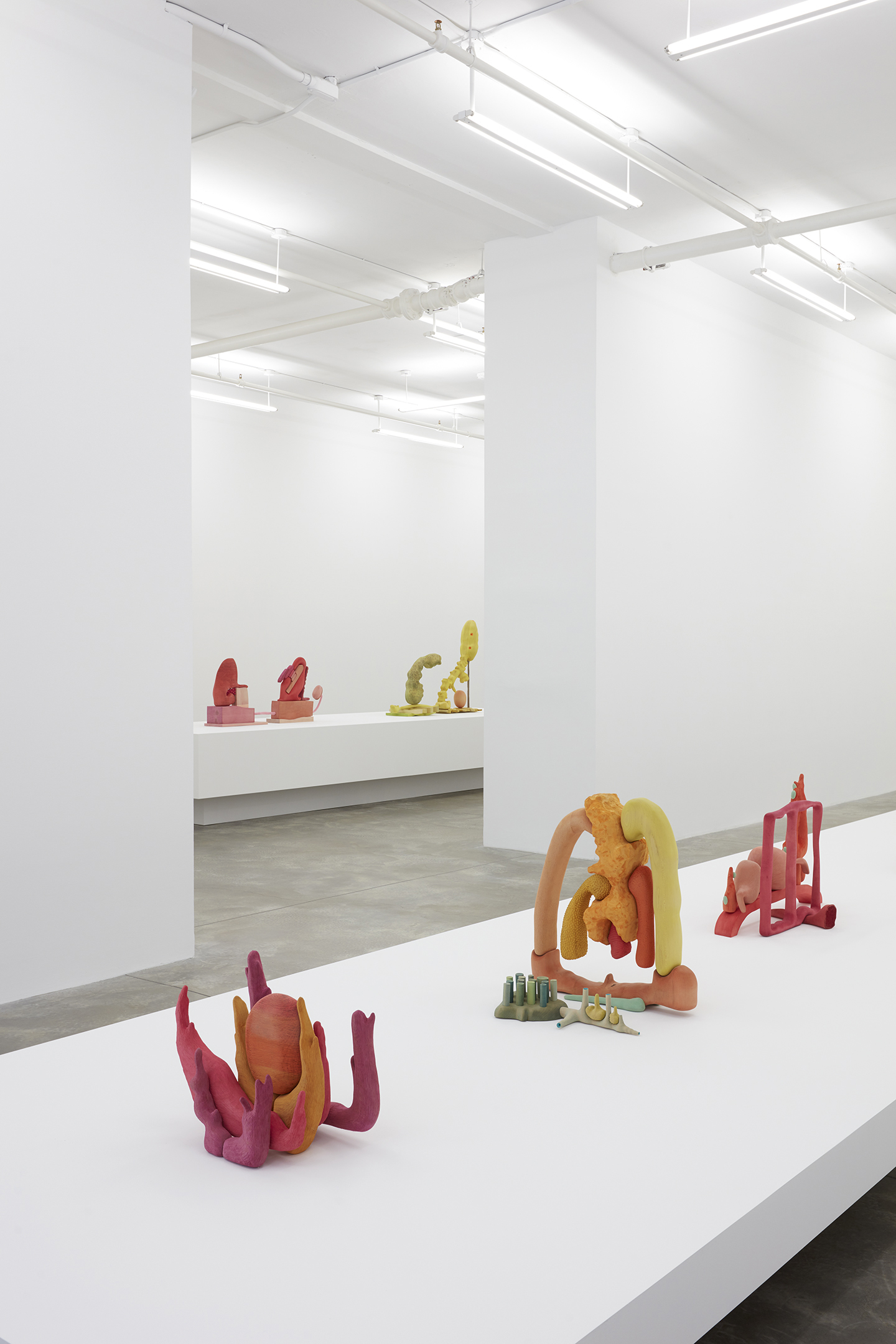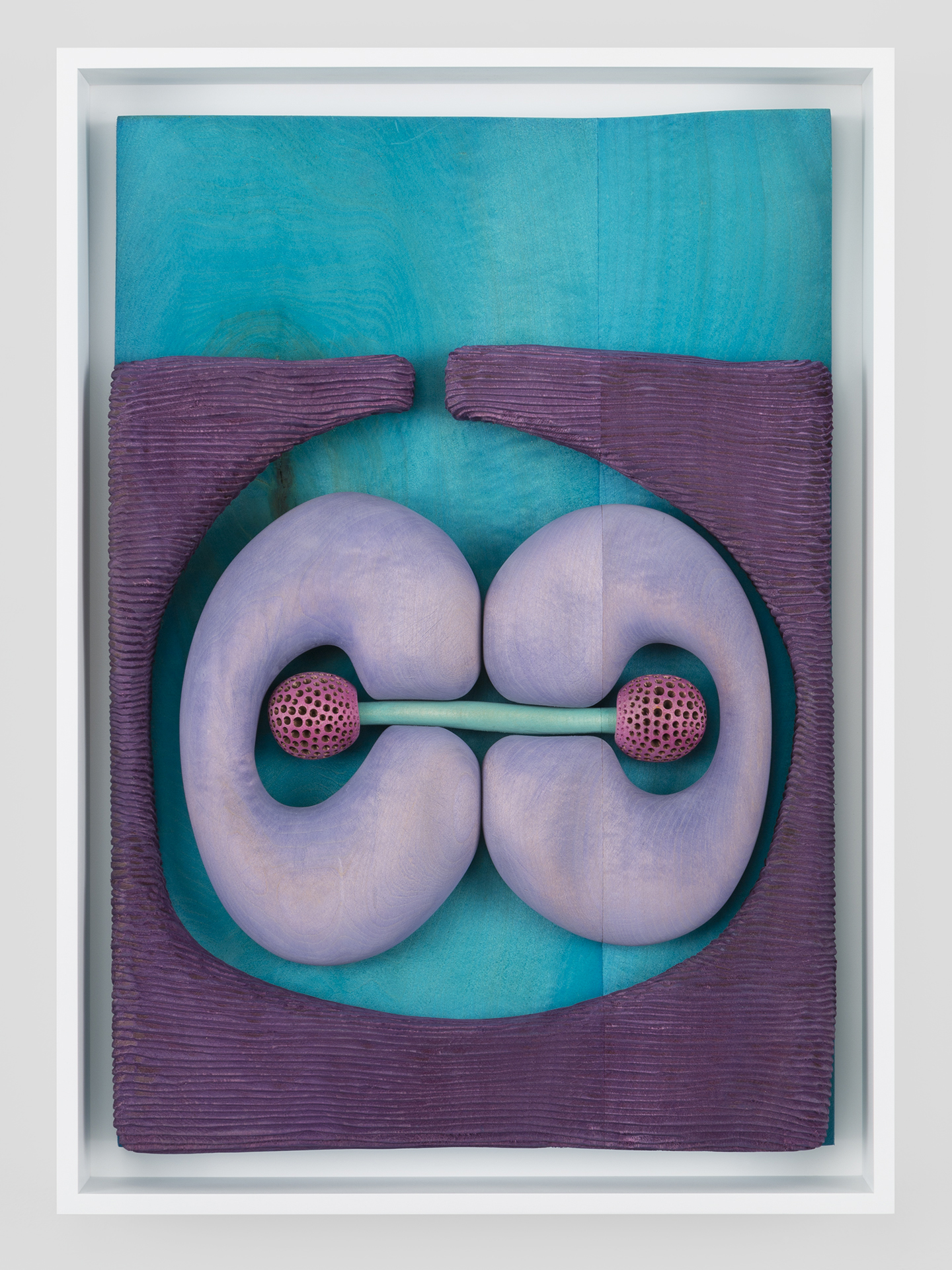 by Chris Murtha
Like browsing through a personal library, an artist-curated exhibition can provide as much insight into that artist's practice as a solo presentation. In 2016, Matthew Ronay organized Empirical Intuitive Absorption at Andrea Rosen Gallery in New York, pairing his intricately carved and impossibly supple basswood sculptures with paintings by Serge Charchoune and Fernand Léger, earthen ceramics by Graham Marks, and Terry Riley's minimalist drones. The exhibition expanded upon and contextualized the artist's interest in the formal and spiritual concerns that connect various modes of abstraction across temporalities. Ronay distilled this vision for his recent solo exhibition Betrayals of and by the Body at Casey Kaplan in New York, showcasing a series of distinct but interconnected basswood sculptures that give form to the abstract forces and processes that operate within and between all bodies of matter.
Hailing from Louisville, Kentucky, Ronay found quick success after receiving his MFA from Yale University in 2000 and moving to New York. His surreal, comical, and often brash assemblages of fast food, consumer products, genitals, and other disembodied parts—all sanded and carved from laminated medium-density fiberboard (MDF)—were featured in numerous exhibitions, including the 2004 Whitney Biennial. In late 2007, after a year-long break from making art, Ronay exchanged his cartoonish palette and slapstick pranks for neutral tones and ritualistic tableaux. Working with papier-mâché, natural woods, leather, and fabrics, this new approach culminated in the immersive installation Between the Worlds (2010), a nocturnal forest populated by fungal outgrowths, lurking creatures, totemic forms, and countless watching eyes. Ronay frequently performed within his installations, adding to their ceremonial effect.
Ronay's hand-carved basswood sculptures, which he began making in 2012, in effect combine the playful color and tongue-in-cheek sexuality of his MDF sculptures with the organic forms and esoteric nature of his sylvan environments. These meticulously crafted sculptures have unexpected origins in automatic drawings, a meditative process that enables the artist to sidestep proscribed styles, willful intentionality, and overt referents in favor of what he describes as muscle memory. Ronay develops these sketches into large-format charcoal drawings in black and white, then translates these into three dimensions, painting and dyeing them along the way. His fastidious carving produces feathered, scalloped, and silken surfaces, occasionally flocked with a velvety coating, that belie their material nature. Though he is color-blind, Ronay's vivid palette is as integral and distinctive as the forms he extracts from the wood. He achieves his desired tones with the aid of Bengü Ronay, a graphic designer and his wife, and a set of dyed wood samples. Color, a riddle for the artist, functions as bait, luring viewers into a sculpture that soon unsettles with its uncanny organs and appendages.
The ten sculptures (all 2018) at the heart of Betrayals of and by the Body are installed in a linear progression on a low-lying plinth. Ronay has frequently arranged his basswood sculptures in such formations, creating installations that privilege the collection over the individual work. Beginning with Ovulated Anaphora, an egg (or sun) cradled in a landscape, the sculptures gradually shift in scale and color from the rosy radiance of dawn to the violet blue shades of dusk, as seen in An Autumn and the wispy cypress of Attuned Unmade. Each work is a discrete object but assembled together in this continuum they suggest a larger system.
The sexuality that was explicit in Ronay's earliest work is employed more subtly in his basswood sculptures to evoke reproduction and unification. Ovoid forms and references to reproductive systems feature prominently in several works, including Engorged Follicle (Corazonin) and Oophagy (both 2018), renditions of ovulation and a process in which embryos feed on unfertilized eggs. Meanwhile, wall-mounted reliefs such as Incubating Chimeric Zygotes (2015) illustrate reproduction on a cellular level. For Ronay, sex also functions as a metaphor for connection: elements in his evocative scenes nestle, couple, coalesce, or in some instances come only teasingly close to touching. The preponderance of veins, cables, conduits, and other connectors in Ronay's sculptures remind us of the symbiotic interconnectedness of everything.
Ronay's sculptures conjure bodies that are not only human but hybridized entities, evoking molecular biology, physiological mechanisms, underwater landscapes, cybernetic networks, and fantastical architectures. The artist turns these bodies inside out, revealing processes of reproduction, communication, and circulation.
Ronay encourages his audience to imagine his objects as animate beings, interacting and reproducing of their own accord. His stated goal is to "create sculptures that are not so much made by a person but grown."1 As one moves around them, the works unfold their mysterious processes, develop, and even seem to pulse with life.
[1] Ronay, as told to Alexandra Martinez in "Surrealist Matthew Ronay Brings Erotic Musings to PAMM," Miami New Times, Tuesday, March 8, 2016, https://www.miaminewtimes.com/arts/surrealist-matthew-ronay-brings-erotic-musings-to-pamm-8302275.
Matthew Ronay lives and works in New York. Recent solo exhibitions include Ramus, Perrotin, Paris (2018); SURDS, Marc Foxx, Los Angeles (2017); and Dock, Berth, Antenna, Markus Lüttgen, Cologne (2016). In 2016 his work was the subject of solo presenta-
tions at the Blaffer Art Museum at the University of Houston and the Pérez Art Museum Miami, which were accompanied by a fully illustrated catalogue. Ronay has exhibited extensively at major institutions worldwide. He participated in the 2013 Lyon Biennale, curated by Gunnar Kvaran, and the 2004 Whitney Biennial. His work is in numerous major public collections.
Chris Murtha is an independent curator and writer based in Brooklyn. From 2009 to 2015 he was the curator and director of exhibitions at the Horticultural Society of New York, where he led a dynamic contemporary art program that featured solo and group exhibitions with emerging and established artists working in all media. His exhibitions have been reviewed in the New York Times; the New Yorker; Artforum; Art in America; and ArtNews, among others.
Originally published in Mousse 68