EXHIBITIONS
Melanie Gilligan at Galleria Franco Soffiantino, Turin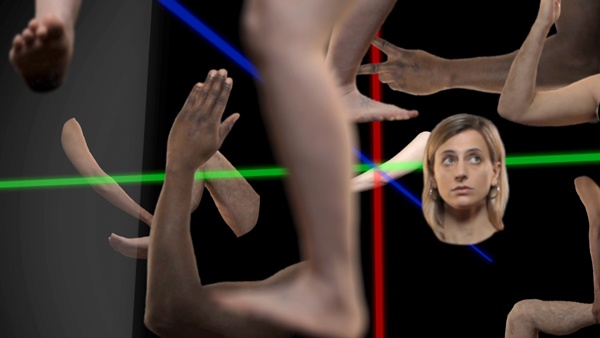 After the recent award "Illy Present Future Prize 2010", Franco Soffiantino Gallery proposes the young artist Melanie Gilligan in its spaces showing the work that won the last edition of the prize.
Popular Unrest: a multi-episode drama set in a future much like the present. Here, however, all exchange transactions and social interactions are overseen by a system called 'the Spirit'. A rash of unexplained killings have broken out across the globe. They often take place in public but witnesses never see an assailant. Just as mysteriously, groups of unrelated people are suddenly coming together everywhere, amassing new members rapidly. Unaccountably, they feel a deep and persistent sense of connection to one another. The film explores a world in which the self is reduced to physical biology, directly subject to the needs of capital. Hotels offer bed-warming servants with every room, people are fined for not preventing foreseeable illness, weight watching foods eat the digester from the inside and the unemployed repay their debt to society in physical energy. If on the one hand this suggests the complete domination of life by exchange value, do the groupings offer a way out?.

Shot in London with a cast of twelve main actors, the film's form is partly inspired by David Cronenberg's 'body horror' and American television dramas CSI, Dexter and Bones, where reality is perceived through a pornographic forensics of empirical and visceral phenomena. The five episodes of the film are each screened individually within a space separated into a series of booths, fabricated from office screens and plastic dividers. As with Gilligan's recent video works, the film's episodic structure takes its cue from television and the medium's ability to dispense its storyline in stages.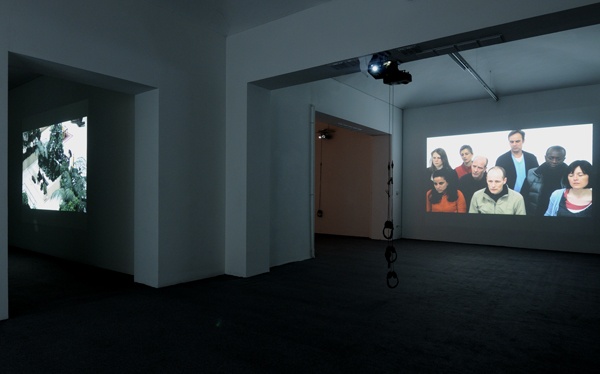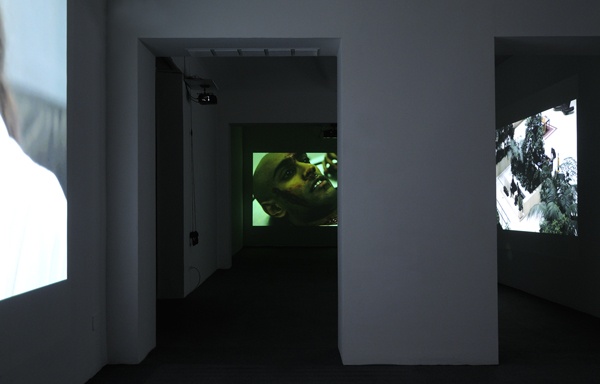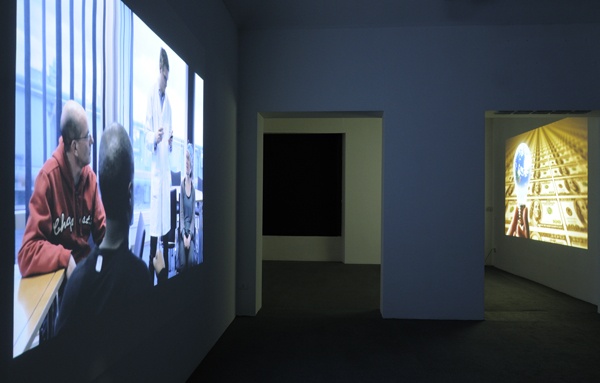 Melanie Gilligan, Popular Unrest, 2010.
Courtesy: Galleria Franco Soffiantino, Turin; Chisenhale Gallery, London; Kölnischer Kunstverein, Cologne