REVIEWS
Mercedes Azpilicueta "Bondage of Passions" at Gasworks, London
Close
1
2
3
4
5
6
7
8
9
10
11
12
13
14
15
16
17
18
19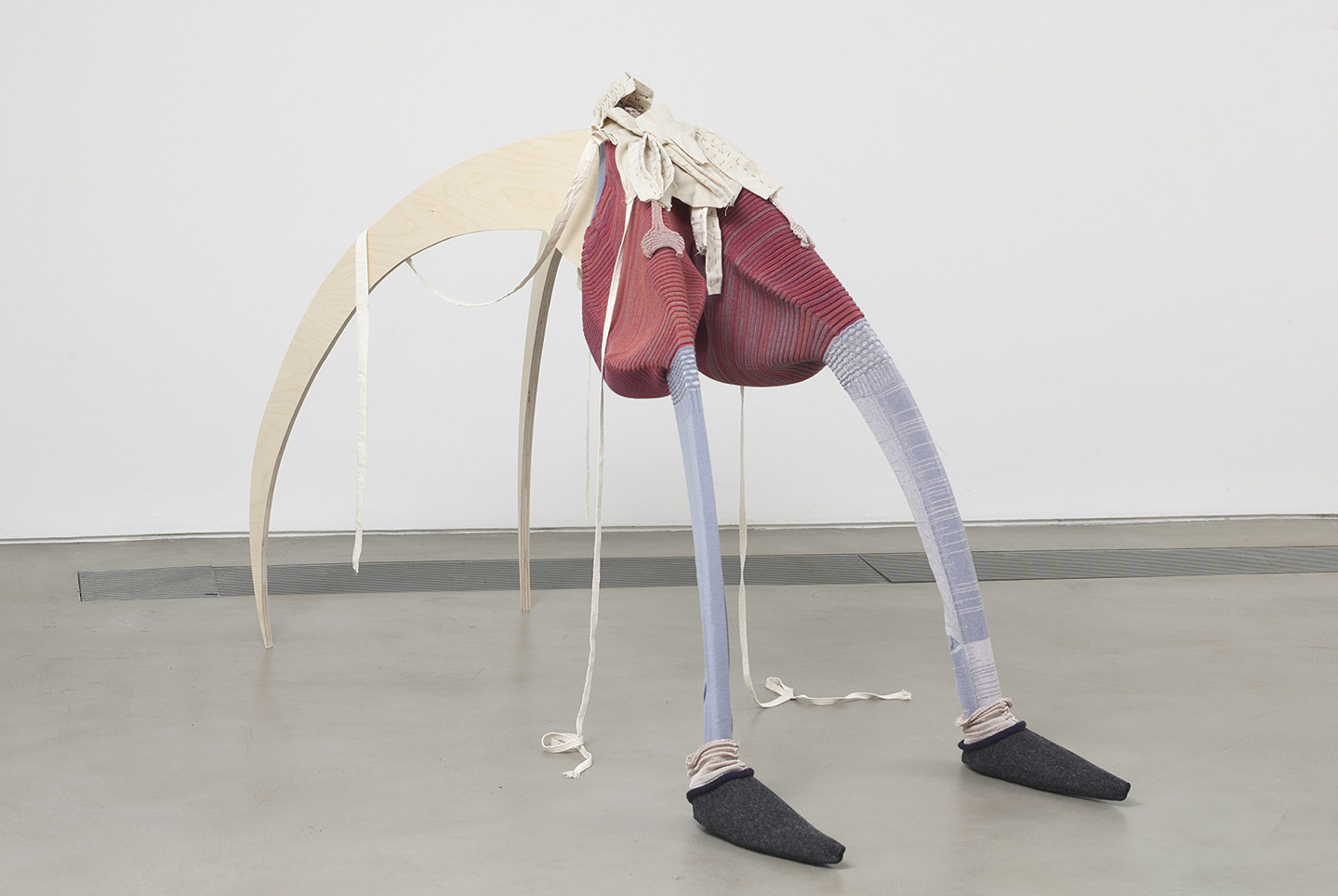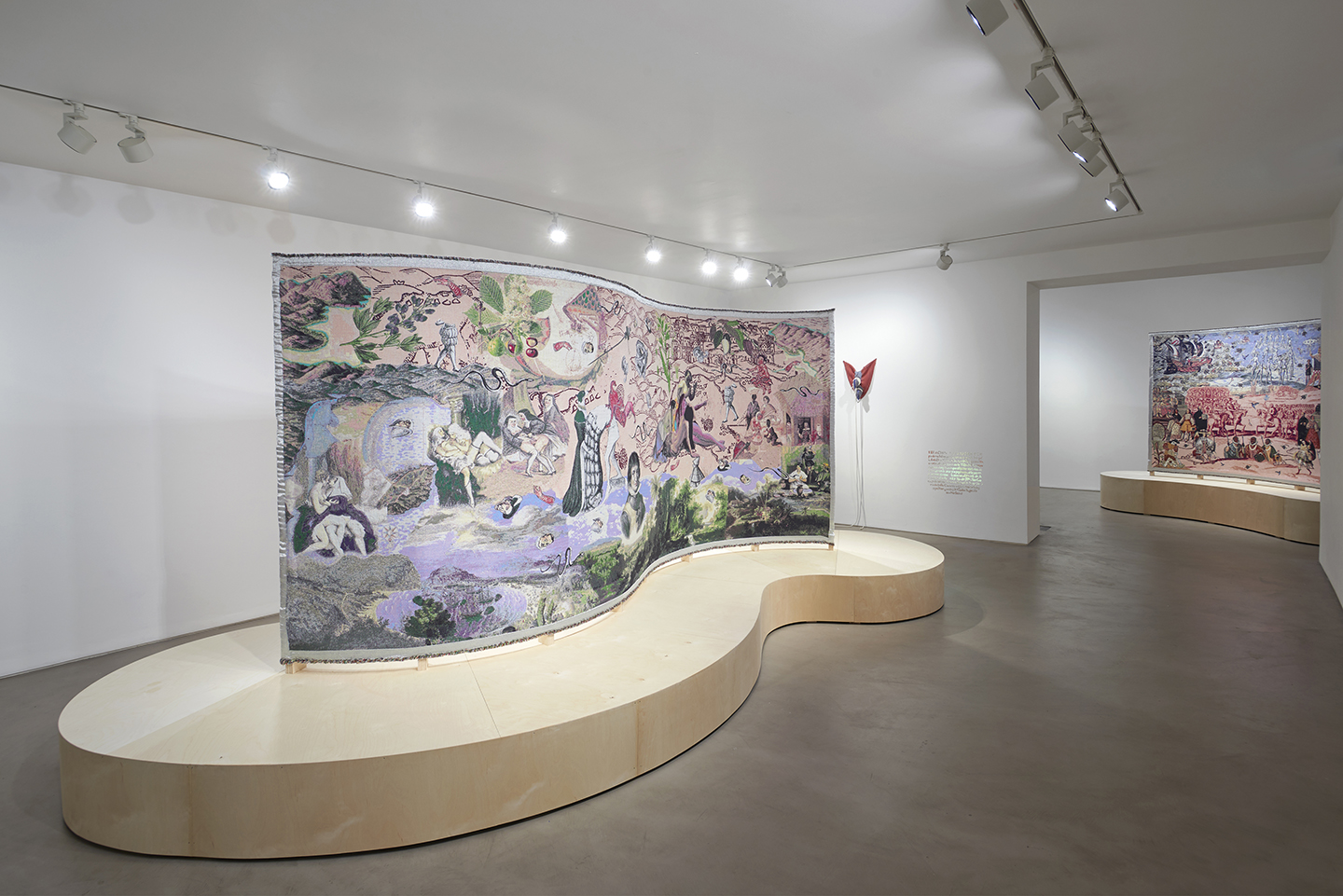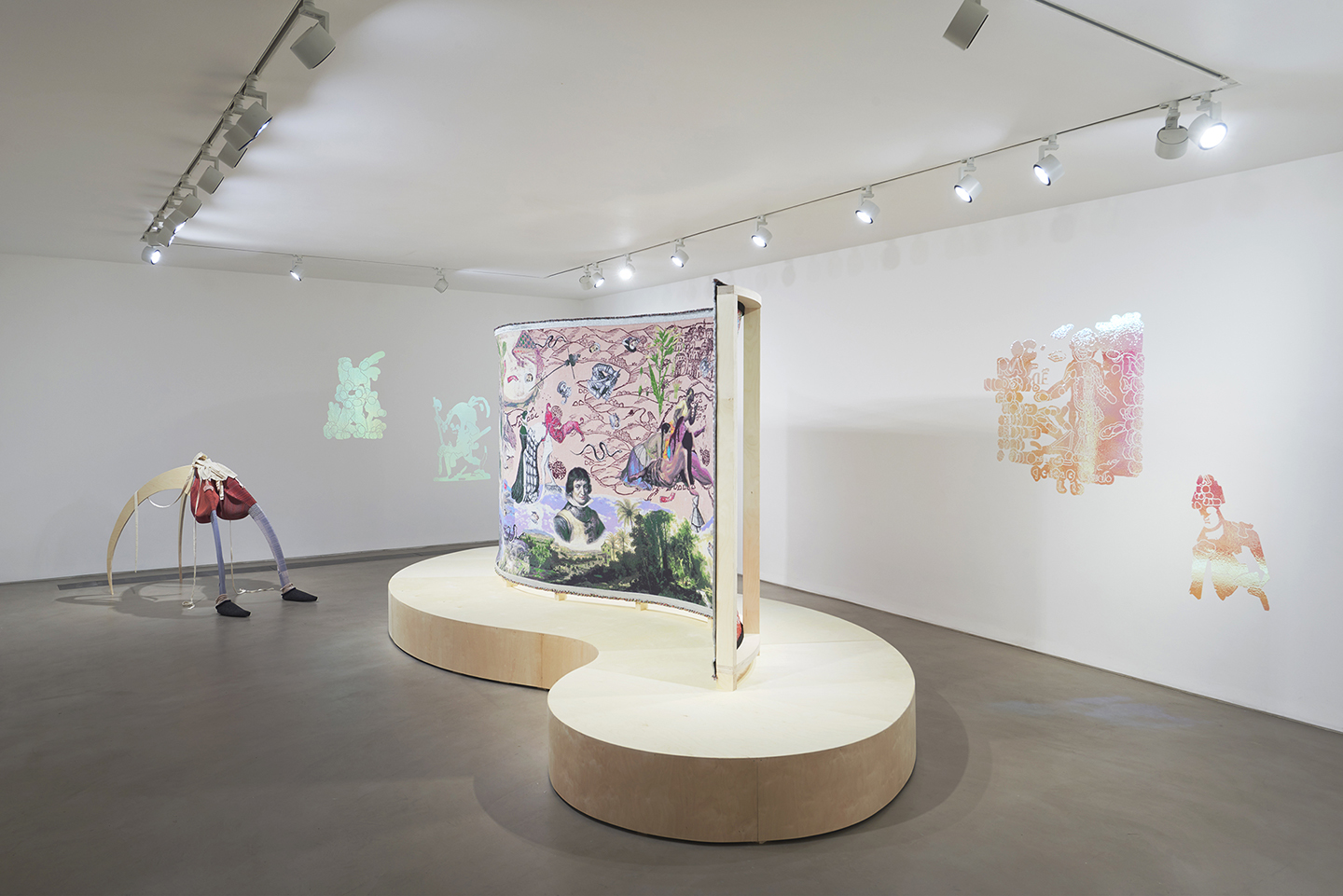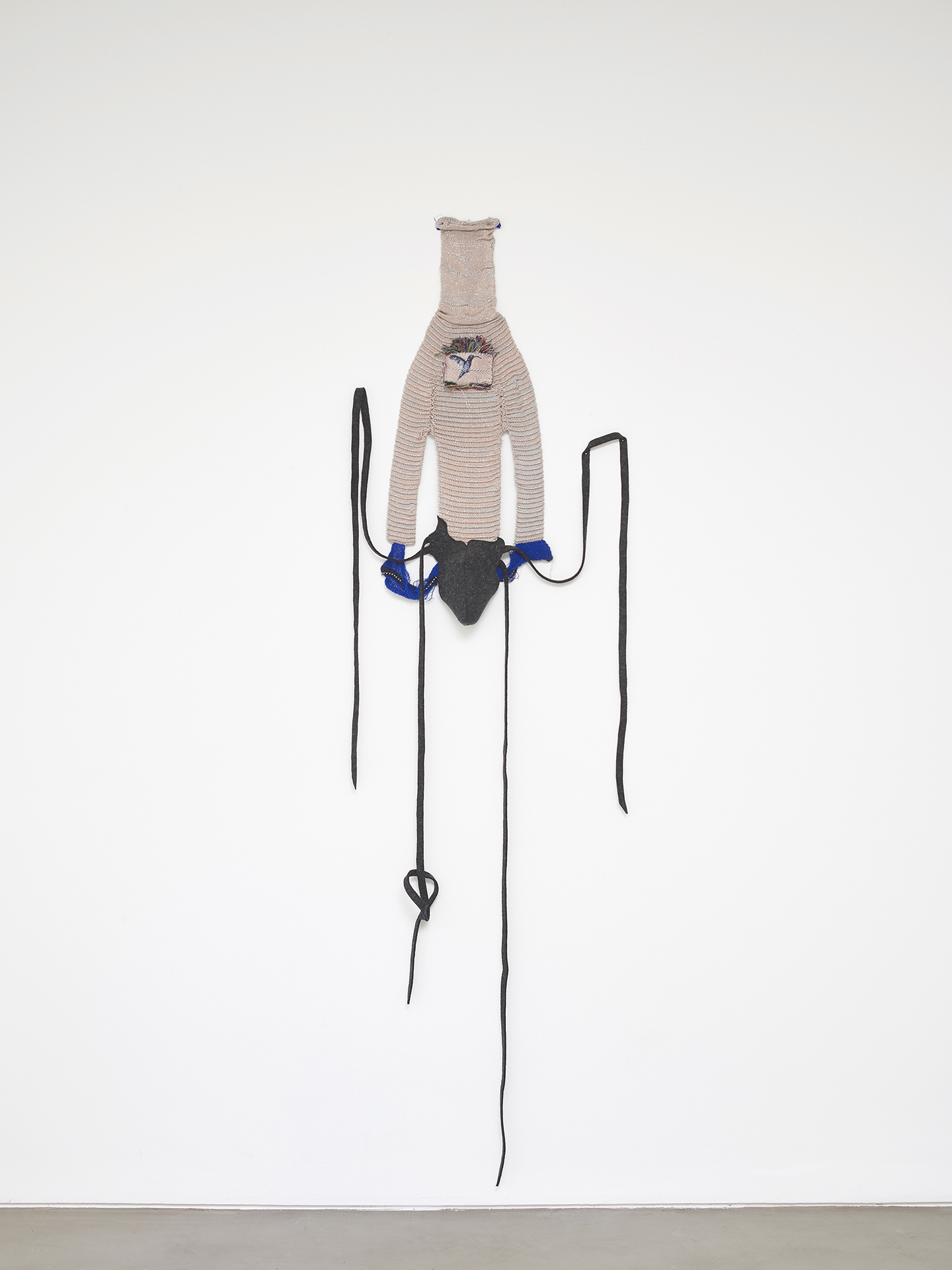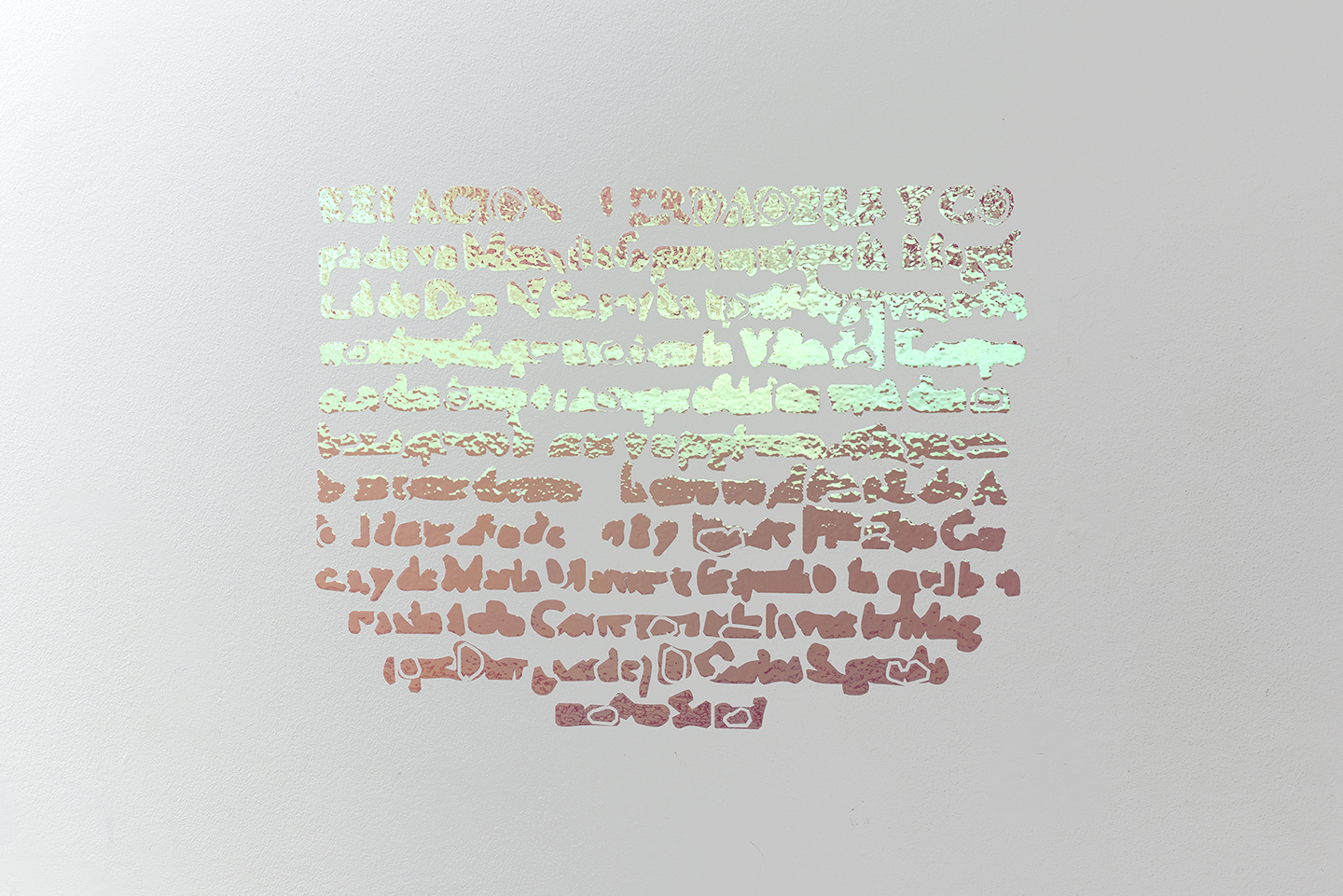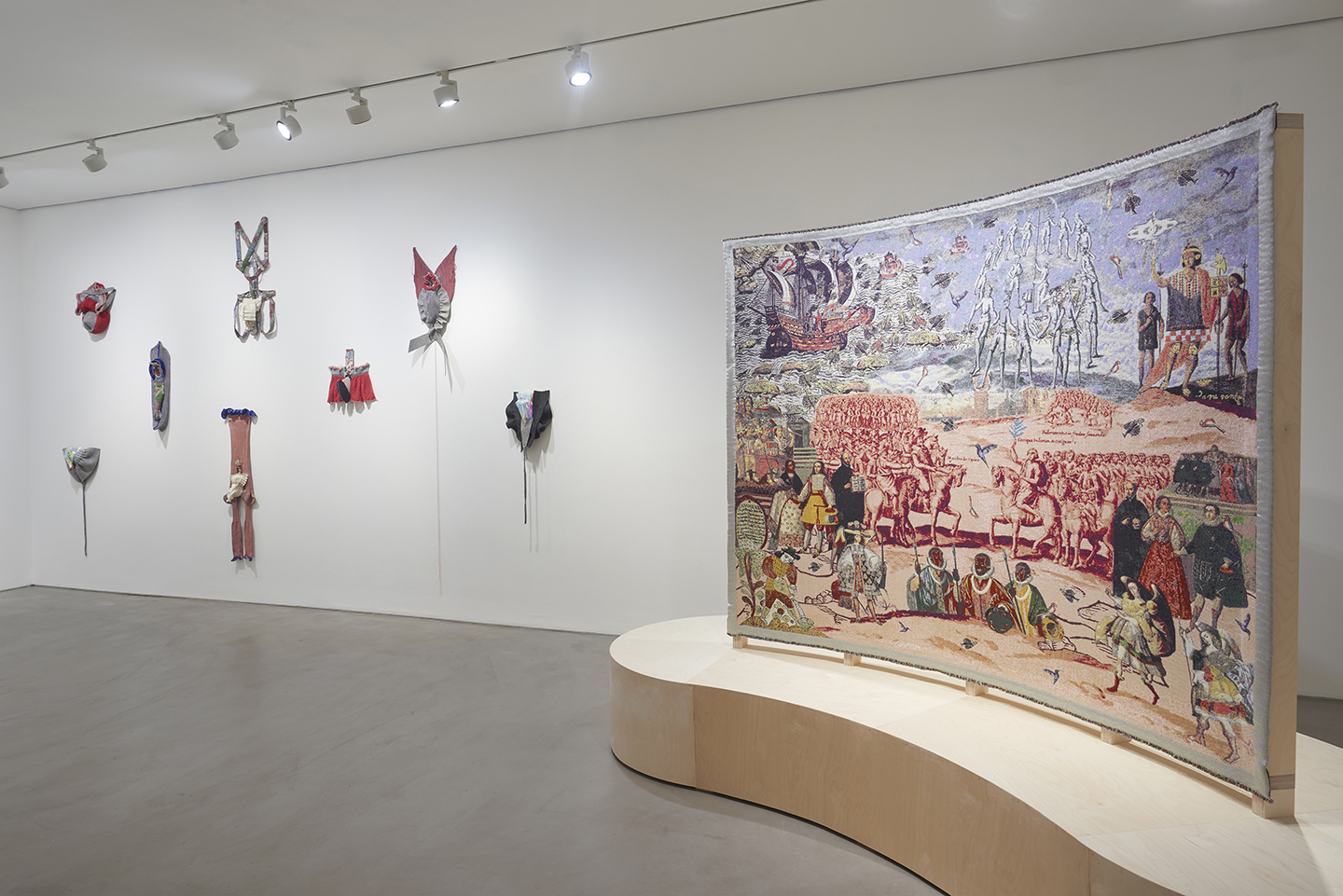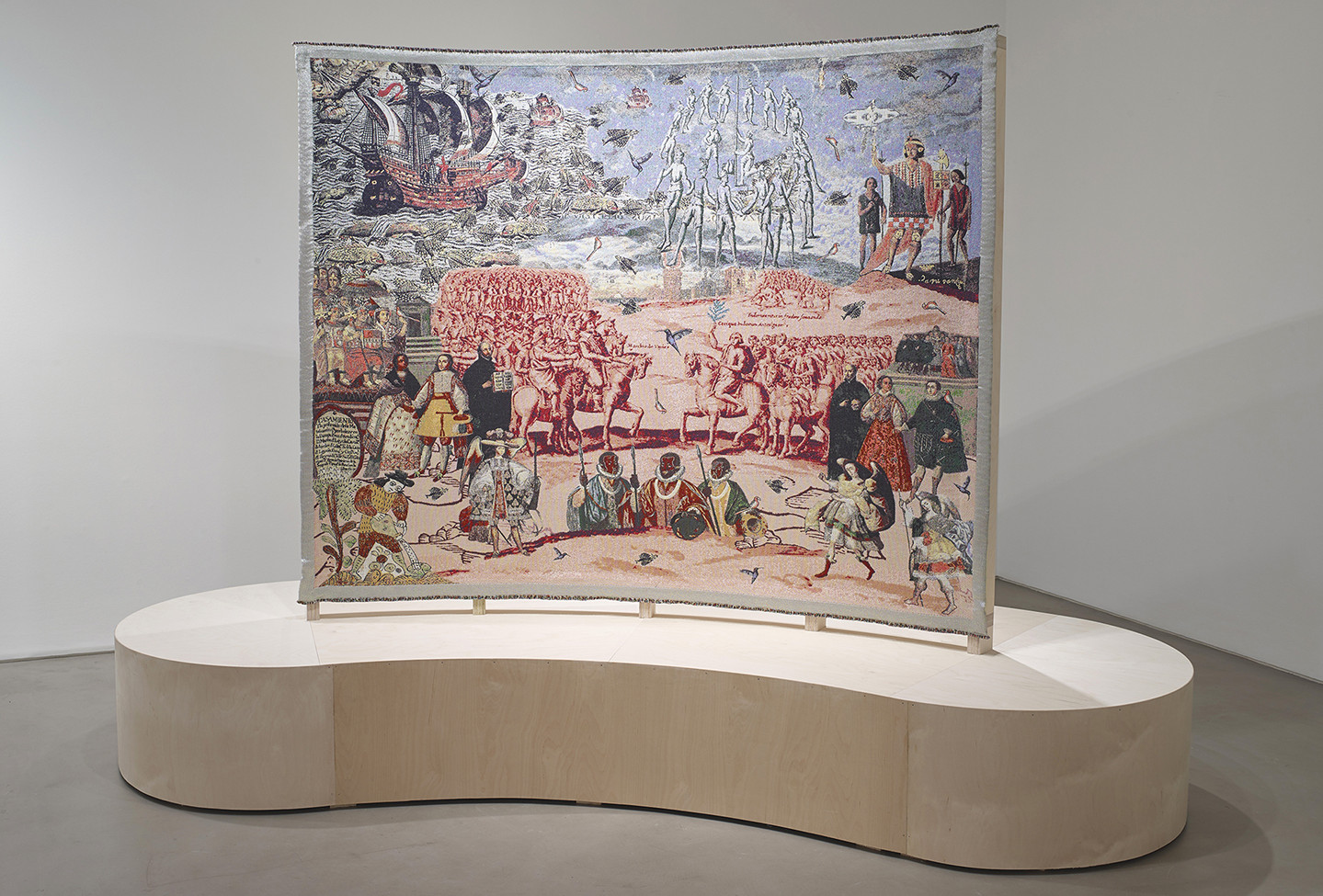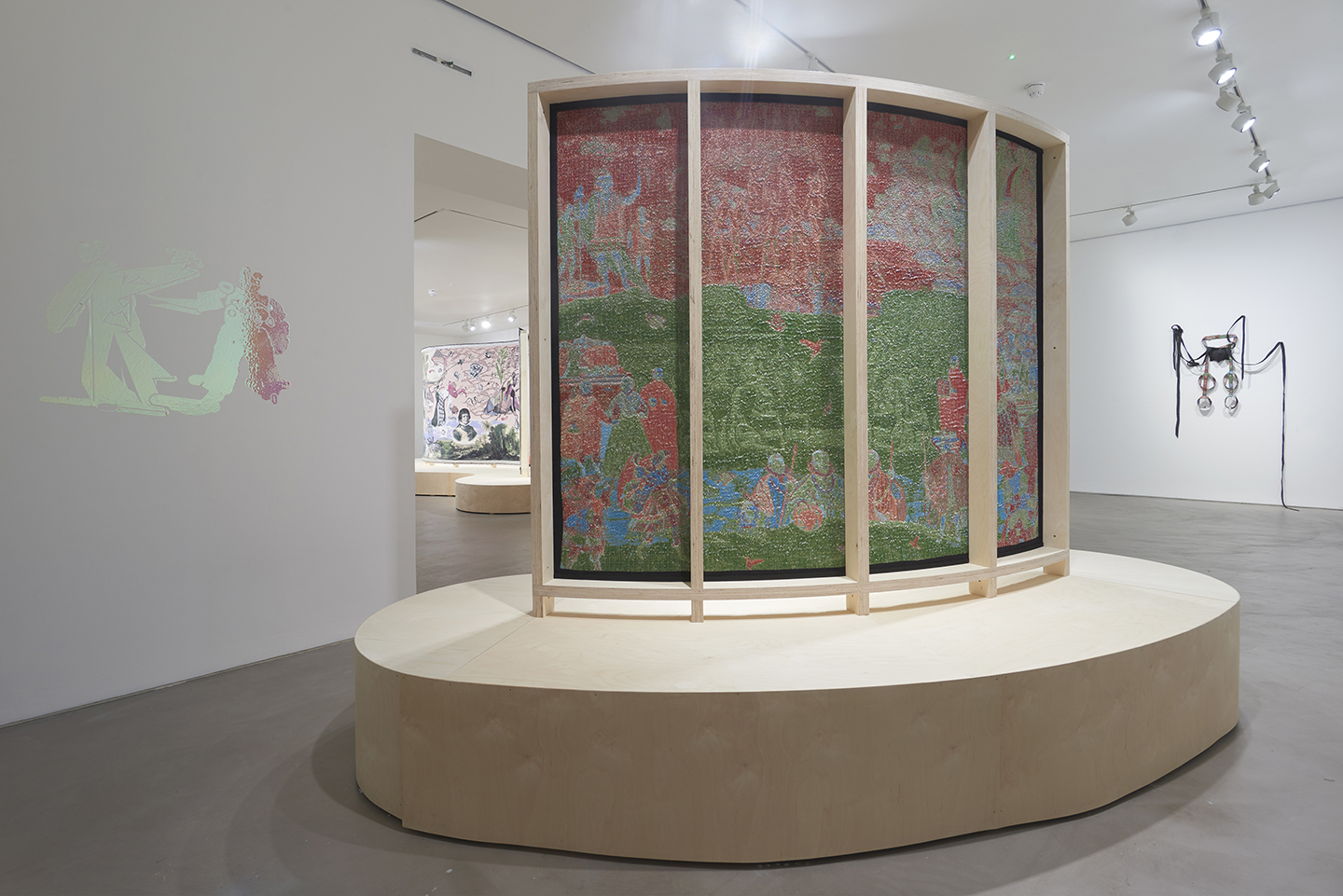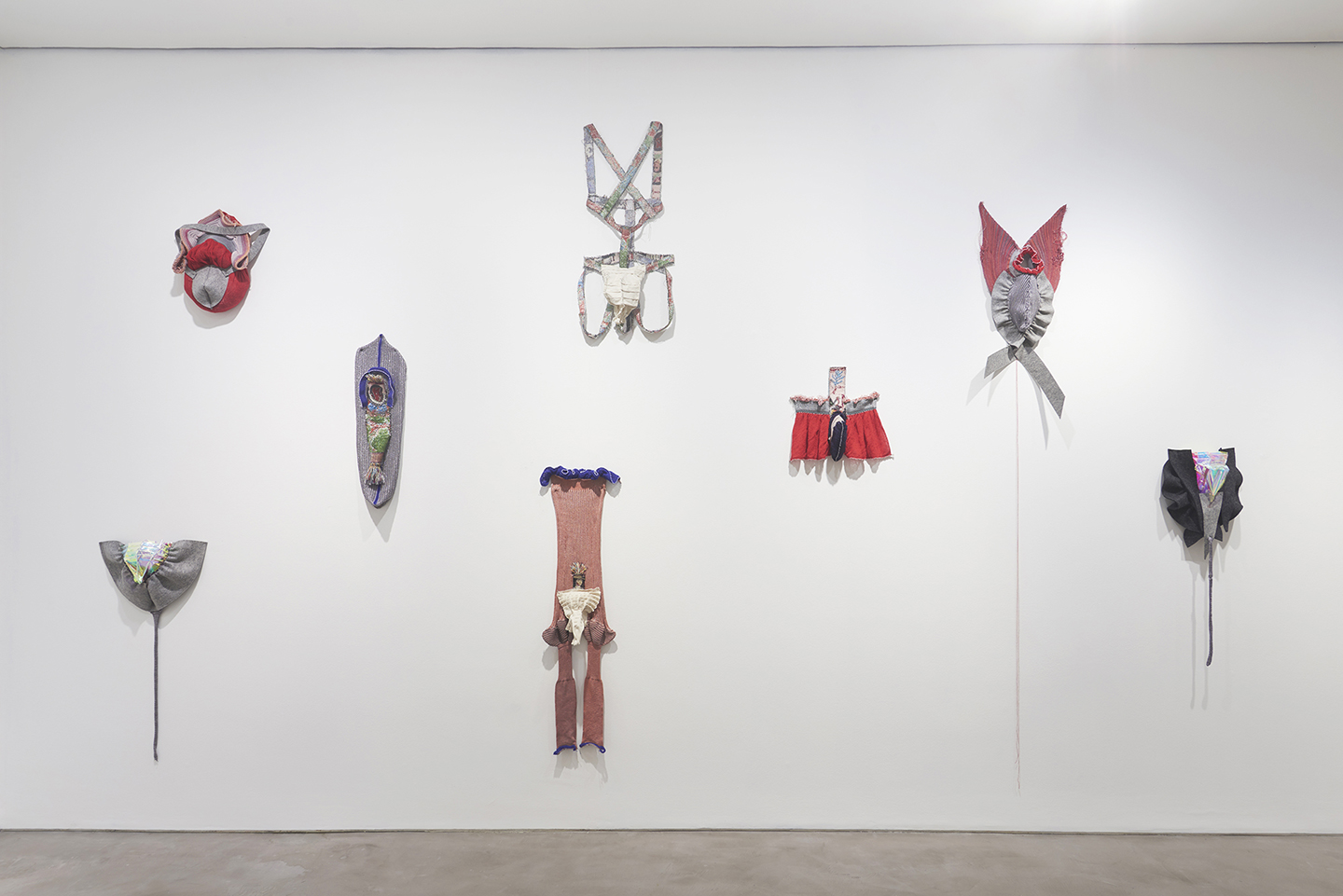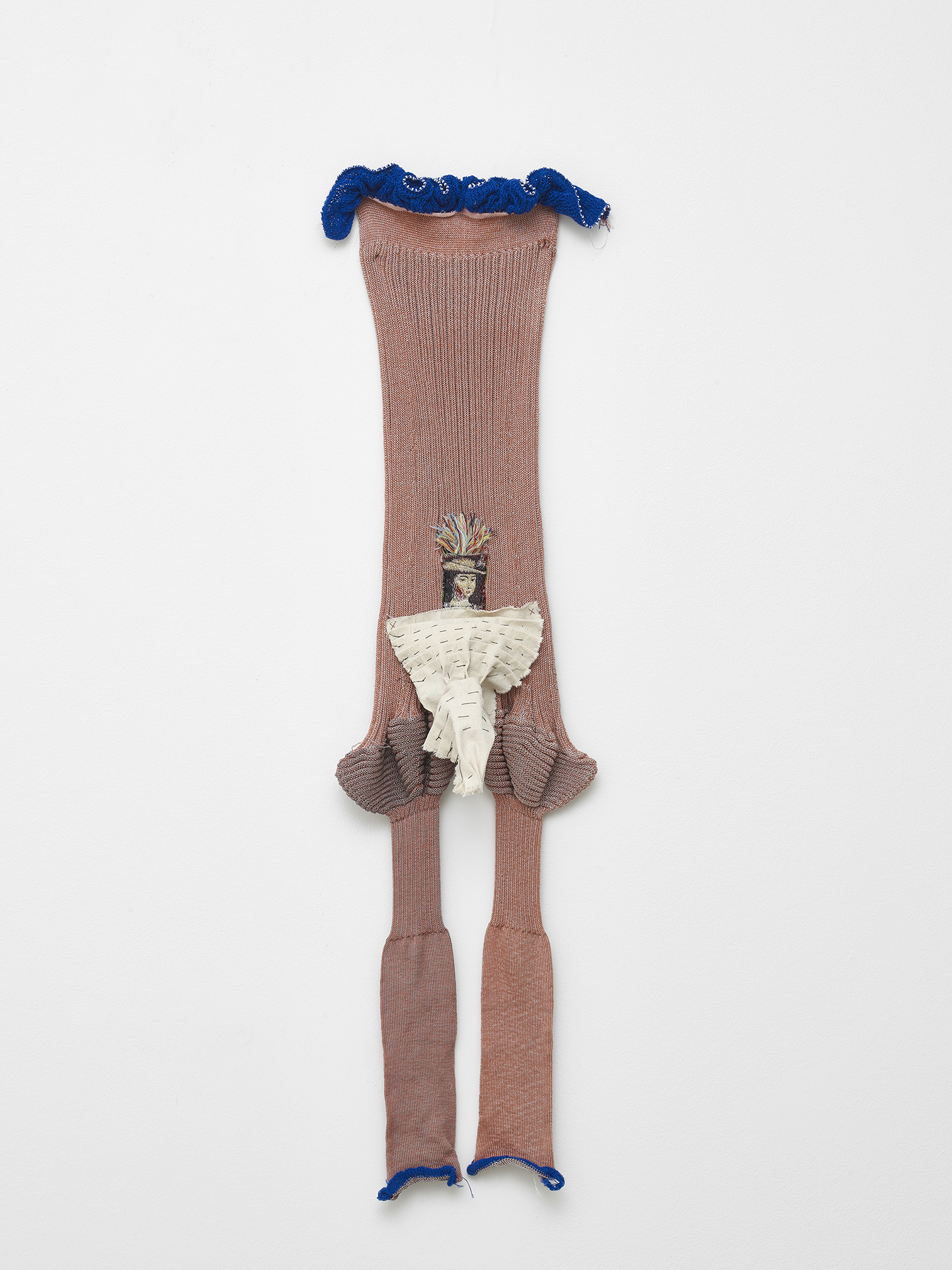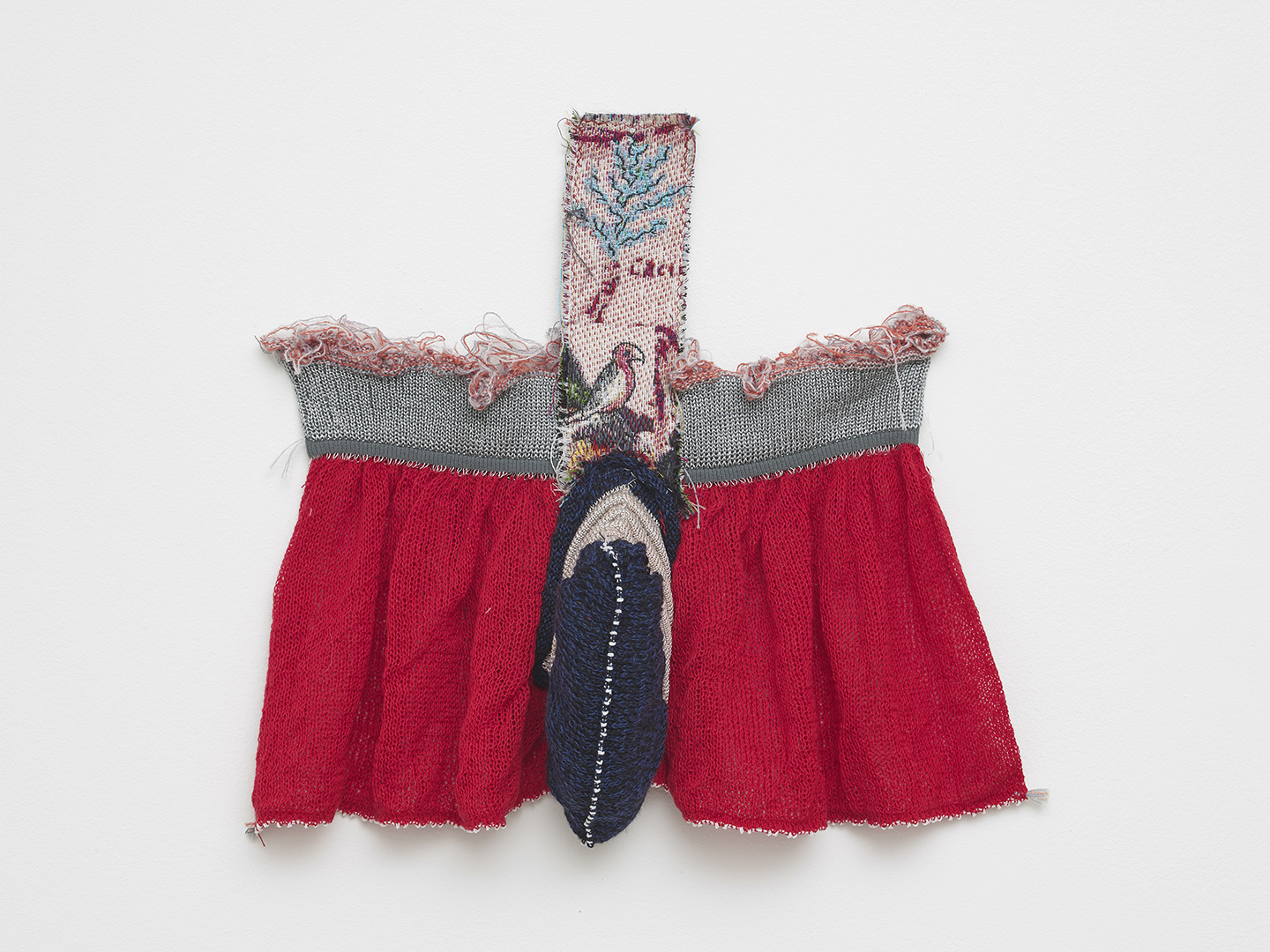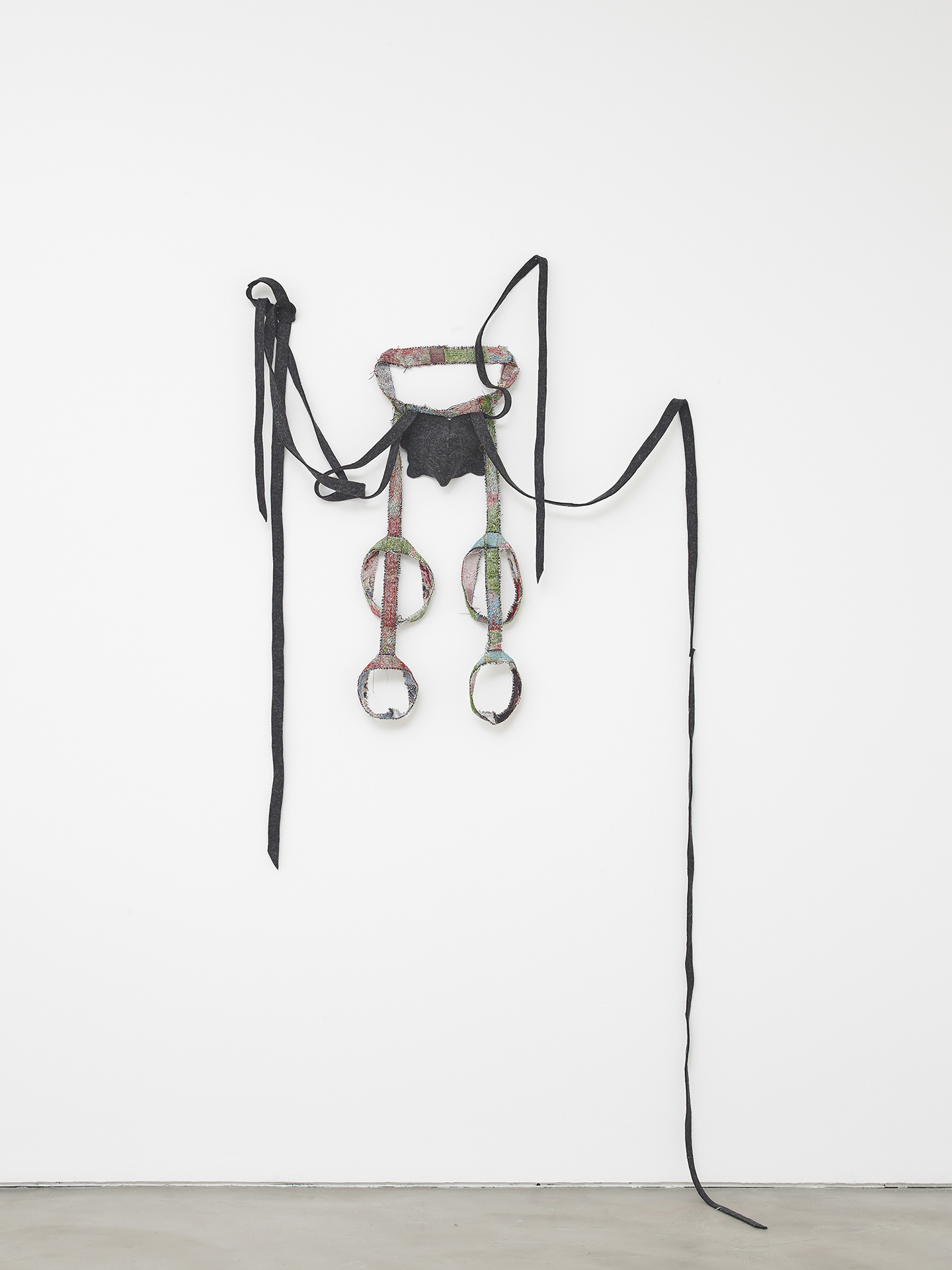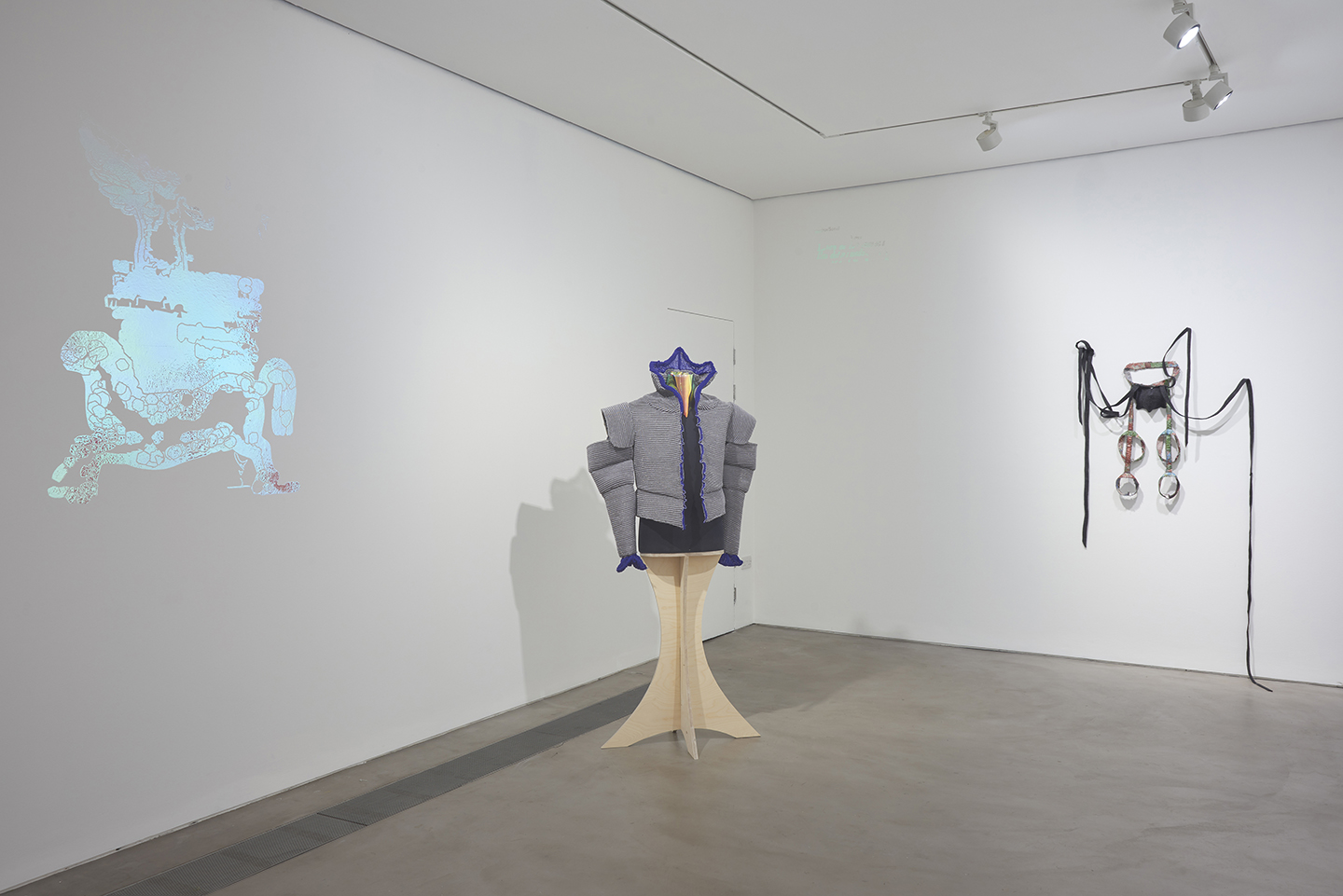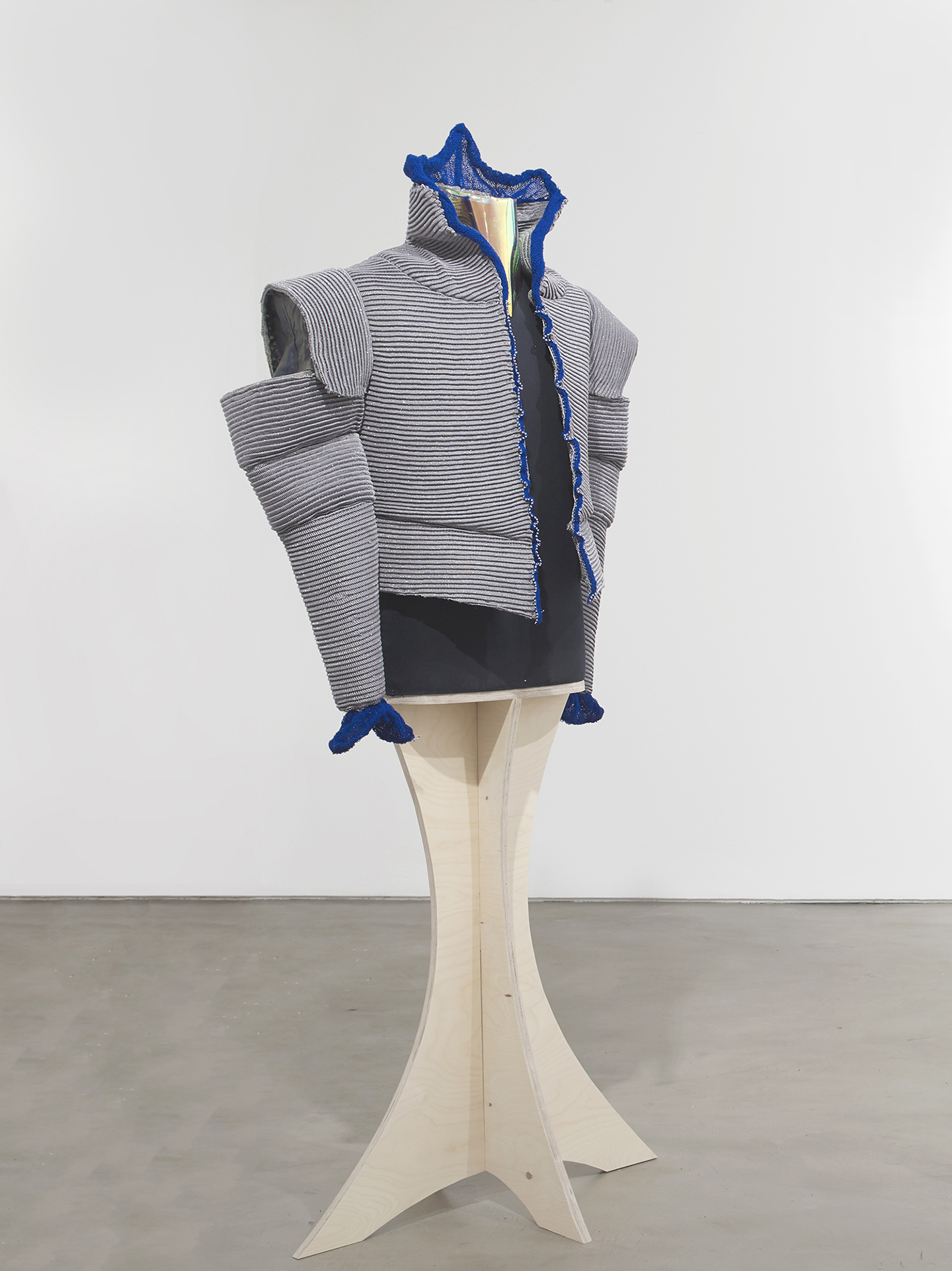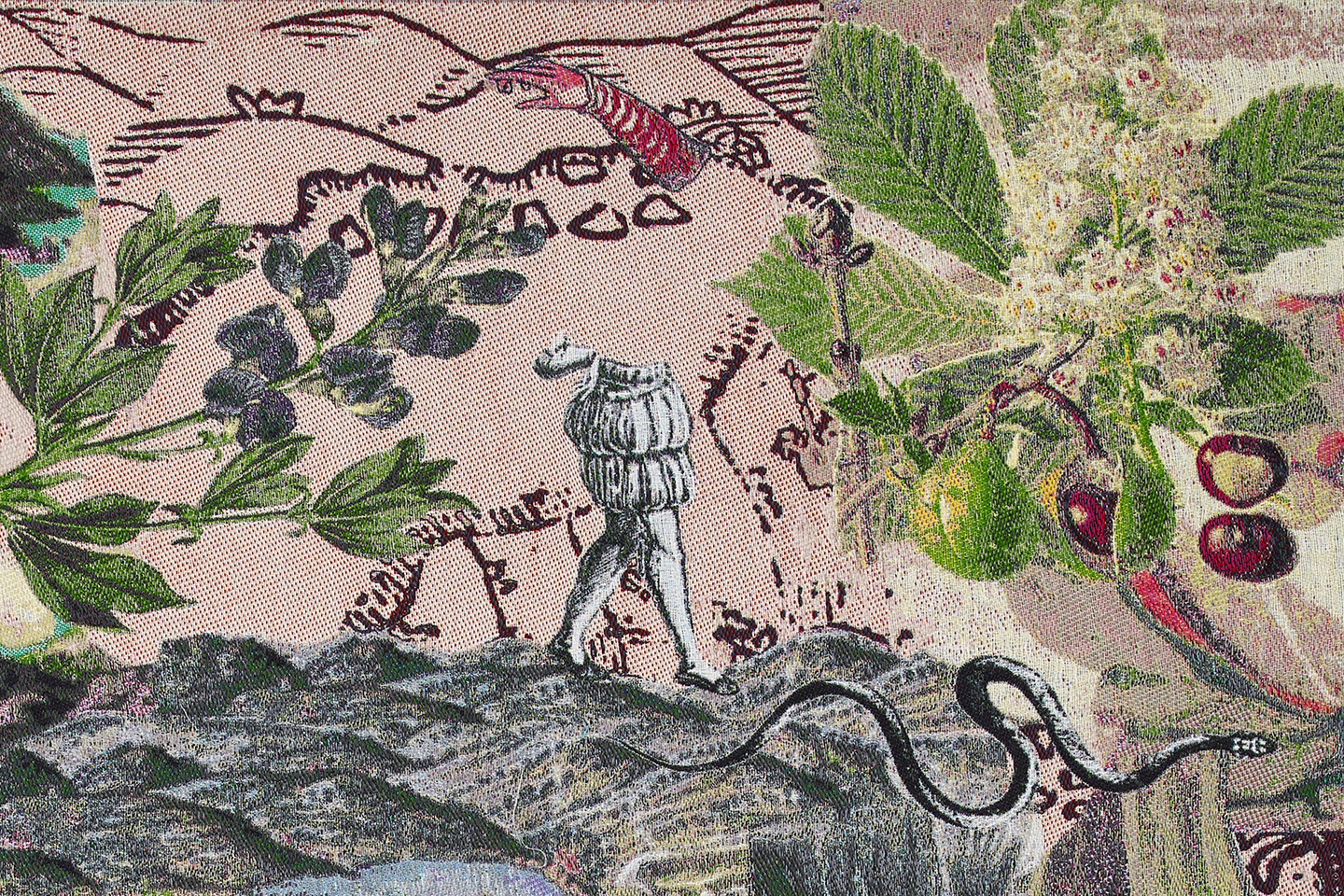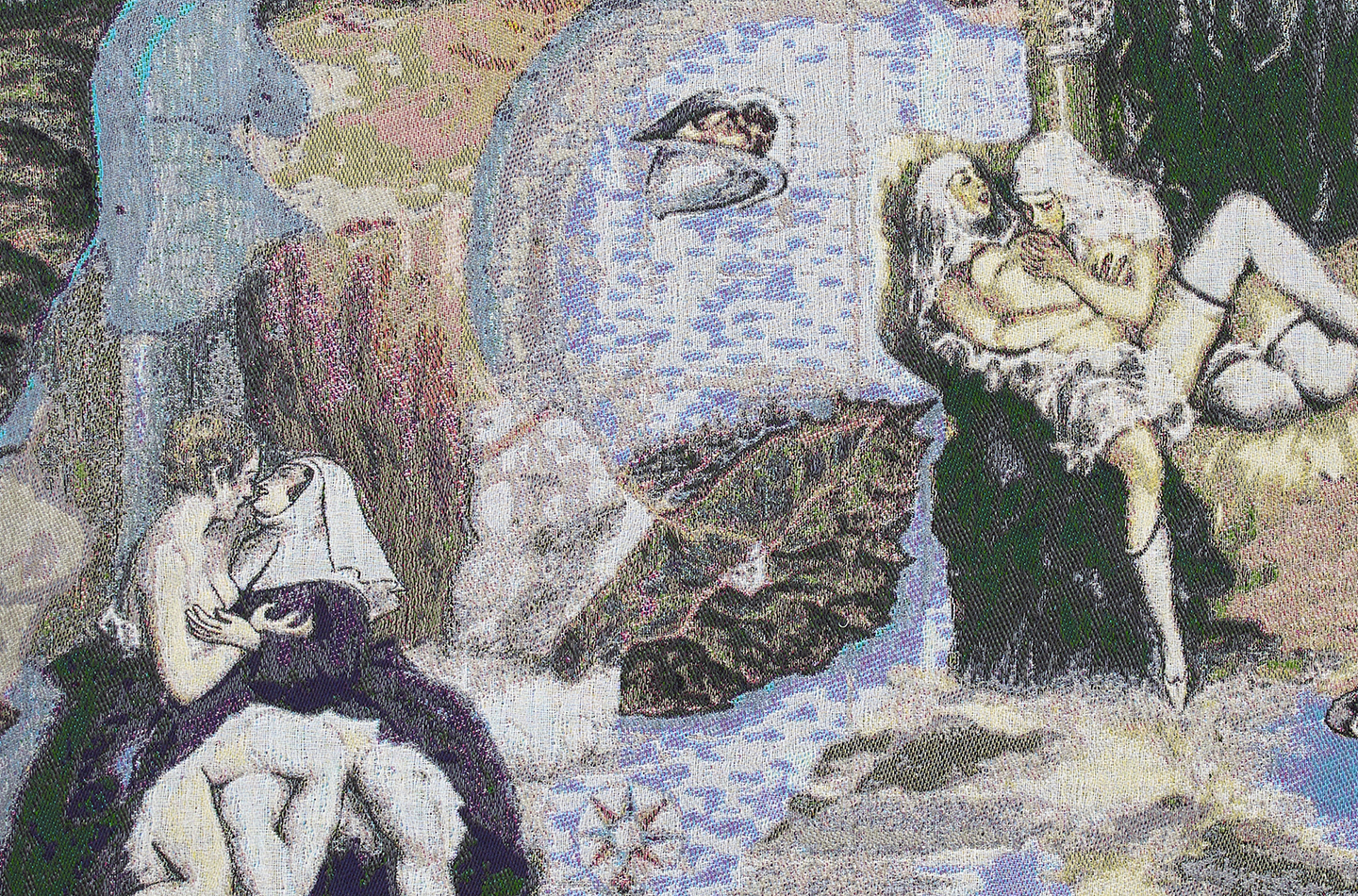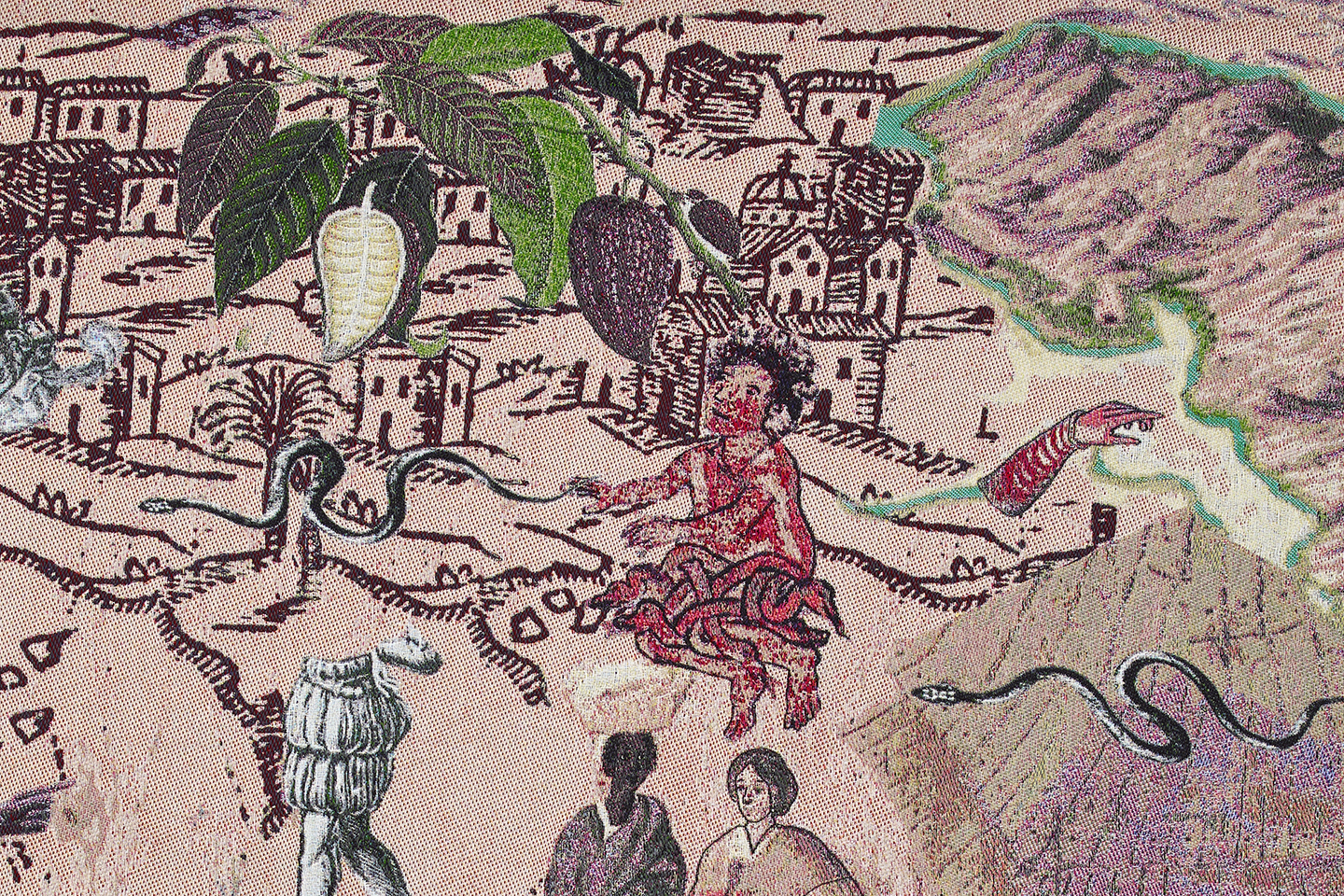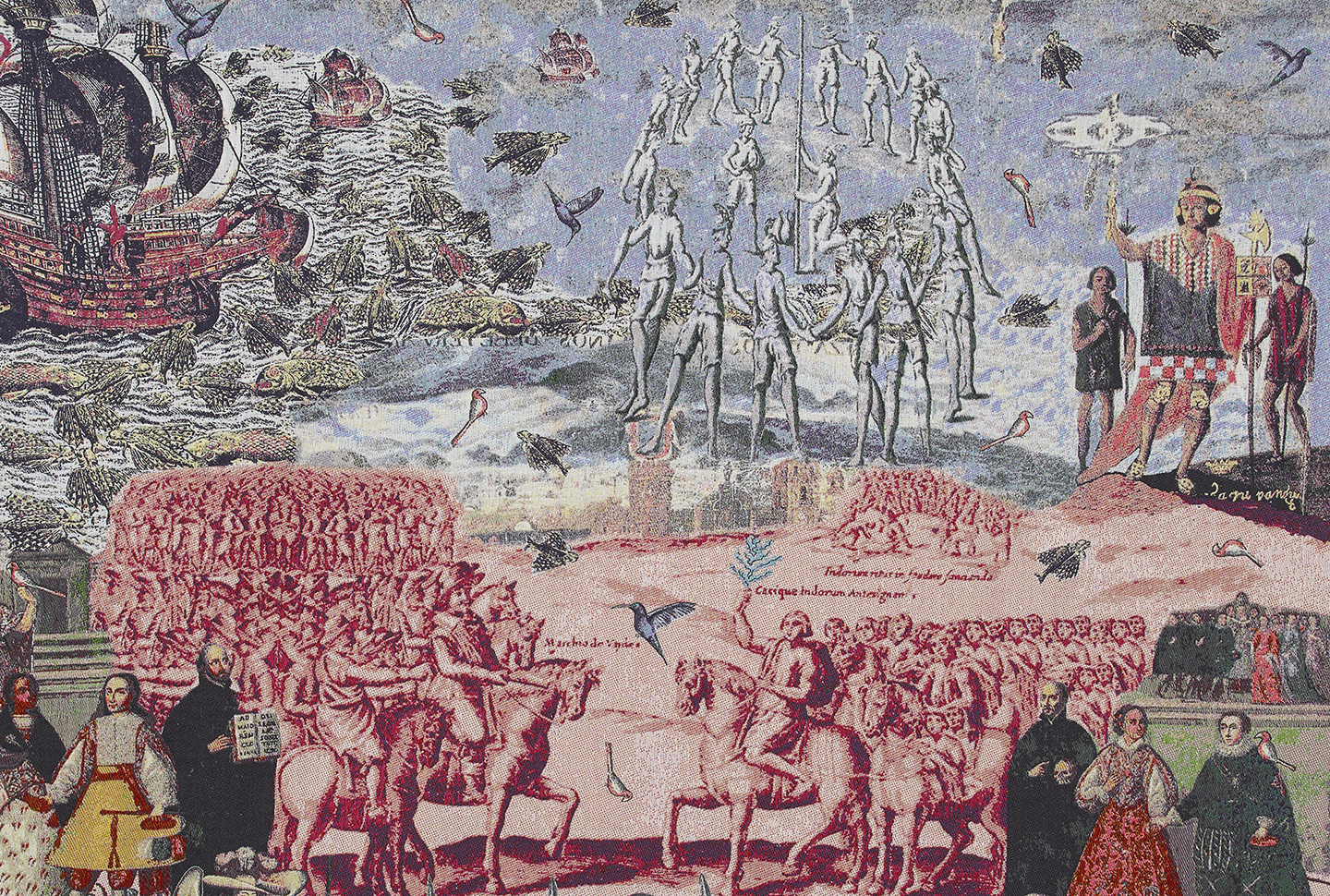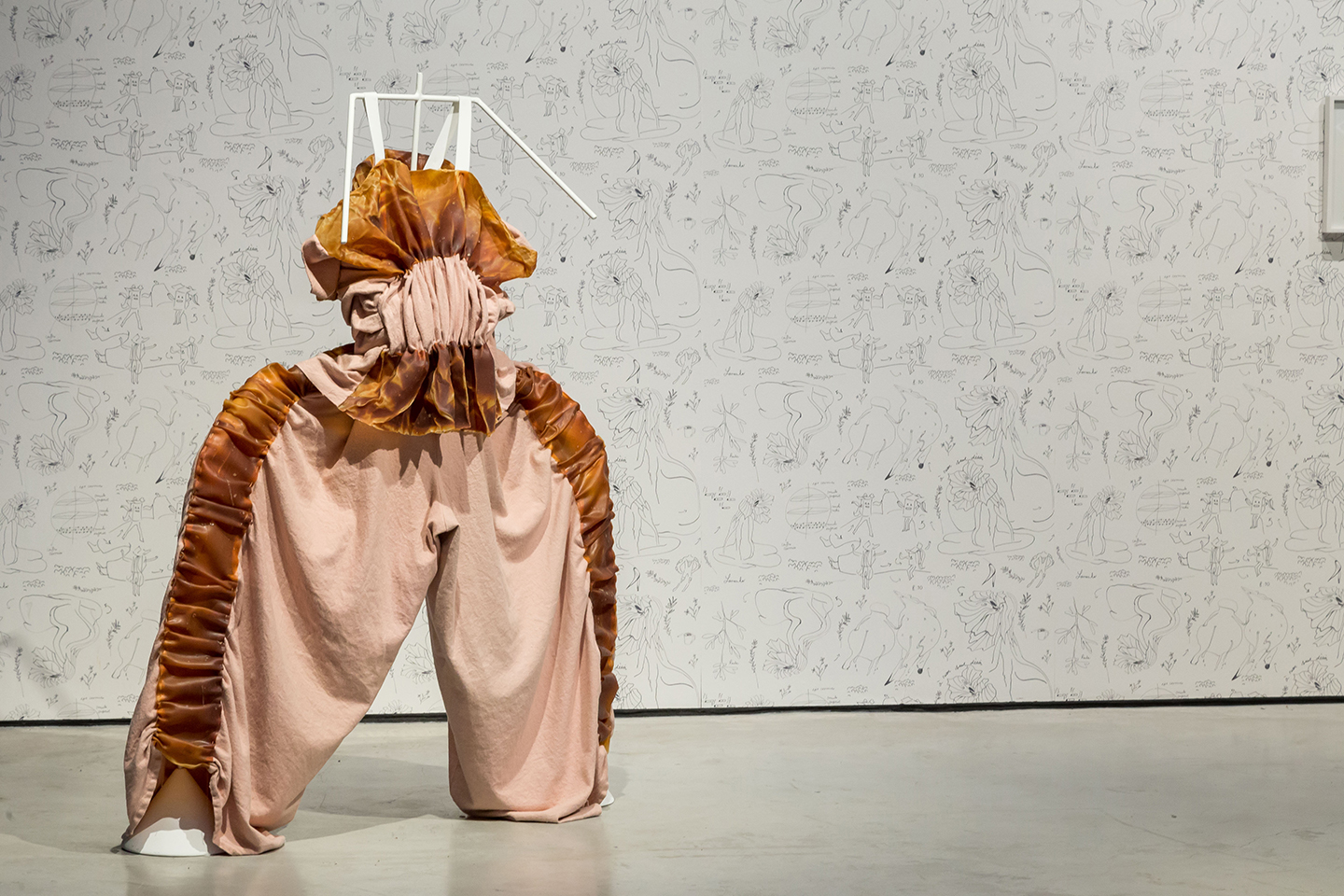 by Amy Jones
Characterized by a multidisciplinary practice spanning performance, textile, and video, Argentinian-born, Amsterdam-based artist Mercedes Azpilicueta brings together an ever-expanding range of references—from art history to club culture—to explore unheard voices from the past and the formation of cultural memory. Working with a diverse cohort of collaborators, including archivists and textile designers, the artist is currently focused on the overlooked stories of South America's colonial past, frequently offering speculative portraits of the lives of dissenting historical figures. In her exhibition Bondage of Passions (2021) at South London's Gasworks, Azpilicueta turns her attention as a self-confessed "dishonest researcher"1 to the story of Spanish conquistador Catalina de Erauso, also known as the "Lieutenant Nun."
Through tapestry, costume, and wall-based vinyl works, Azpilicueta offers a renewed narration of Erauso's complex, contradictory, and often violent story. Erauso's autobiography—rife with contradictory stories and anachronisms, and regarded as dealing as much in fiction as it does in fact2—provides source material for the exhibition. The memoir details how, in the early seventeenth century, Erauso fled an unwanted destiny as a nun in Spain's Basque Country and traveled, dressed as a man, to the New World. There, he earned a reputation as a ruthless conquistador, responsible for the deaths of large numbers of indigenous Mapuche in Chile, and imprisoned multiple times for violent crimes—including the murder of his own brother. Throughout, Erauso lived as a man and, upon his return to Europe, was given the pope's blessing to be legally recognized as such. It is a remarkable story that combines queer resistance with colonial violence to create a portrait of a complex, irreducible figure. Erauso's story has been lost, rediscovered, and retold numerous times over the past four hundred years, with Erauso represented differently each time—from a helpless, girlish dreamer to an unrelenting hero of the Spanish Empire.3
Azpilicueta is interested in the ever-shifting nature of Erauso's story amid the records of Spanish colonialism. Where details deviate and contradictions appear in its telling, the written archive as a dominant and totalizing record is revealed as only partial, in turn disclosing a trace of something lost, erased, or that refused capture. Performance scholar Diana Taylor has suggested that one approach to recovering this trace is to find ways to make absent bodies tangible again. Toward this end, she offers "the repertoire,"4 an approach to recording and transmitting embodied memory rooted in the live performance of the body. In Bondage of Passions, Azpilicueta draws upon traces of Erauso's "repertoire" as imagined by, and combined with, the artist's own—to (re)construct individual and social bodies that speak of the past to create sites of transformation in the present.
Central to this approach are two tapestry works that dominate the gallery space. Woven on a jacquard loom, typical of Erauso's time, these pieces contain a rich collage of imagery sourced with Azpilicueta's close collaborator Verónica Rossi, an archivist and a curator. The larger of the two works, titled The Lieutenant-Nun Is Passing: An Autobiography of Katalina, Antonio, Alonso and More (2021), references Erauso's multiple male identities and offers a portrait of Erauso's life as a fantastical, pastoral fever dream. In parts evoking the work of surrealist British-Mexican painter Leonora Carrington, it combines illustrations of colonial exports such as indigo and cocoa with scenes of orgiastic nuns and fragmented bodies. Changing landscapes across the tapestry create a sense of transition from one scene to the next: a body on the move. This feeling of motion is heightened by an almost imperceptible metallic thread that runs across the tapestry surface, glimmering in the light to give the illusion of movement and providing the work with an anachronistic materiality.
Adorning the walls of the gallery, On the Dignity of Codpieces (2021), a series of elaborate codpieces—a sixteenth-century European fashion accessory aimed at emphasizing male genitalia as a symbol of masculinity and virility—have been created from various combinations of wool, holographic vinyl, and leftover tapestry. Diverse in shape and size, Azpilicueta's codpieces are sexually ambiguous in appearance, evocative of both phallic and vaginal shapes. It feels like each codpiece is expectantly waiting for a body to activate it and begin some imagined, elaborate choreography: a costume for the repertoire.
Set in one corner is The Delinquent Breeches (2021), two arch-shaped pieces of wood joined in a cross to resemble the four limbs of a body. Its spindly, protracted shape is reminiscent of Louise Bourgeois's Arch of Hysteria (1993), a similarly genderless body, originally positioned arched, frozen in space, as if in midconvulsion. For Bourgeois this suspended, vulnerable body referenced the history of hysteria, erroneously understood as a condition exclusively experienced by women and subsequently treated through forms of sexual violence. While both sculptures grapple with violent histories of oppression, it feels like, rather than convulsing, Azpilicueta's figure is mid—choreographic phrase—perhaps moments away from launching into a handstand. Bedecked in another ambiguous codpiece and a pair of woolen breeches that invoke irreverent New York fashion label Puppets and Puppets' AW215collection, Azpilicueta's figure feels flamboyant and joyful.
Scattered seemingly randomly throughout the space are Relaciones peligrosas (2021), a series of holographic vinyl works. The title is a play on words translating as both "Dangerous relationships" and, in old Spanish, "Dangerous reports," referencing the official reports published by conquistadors in the New World. Ectoplasm-like, these traces, combining images and text rendered indecipherable by Azpilicueta, suggest the illegibility of historic knowledge and hint again at the fallacy of the totalizing archive.
"Movement doesn't conclude when the dancers bow. There's always another transition ahead, another step, another opportunity to change direction and approach other bodies."6
Performance theorist Julien Carter's concept of "transitional time" provides an understanding of movement where every gesture is informed by what went before and oriented toward what will come after—always moving and continuing to shape and be shaped in conversation with other bodies. Azpilicueta's Bondage of Passions functions in a similar way. Rather than advocating for a salvage ethnography (finding strategies to preserve these gestures and performances in the archive), her practice attends to the trace of what has been lost in the colonial archive by offering us a transtemporal stage for bodies to coalesce with a fragmented history, and plot their next move.
1. See the Bondage of Passions exhibition handout.
2. See Wikipedia, s.v. "Catalina de Erauso," https://en.wikipedia.org/wiki/Catalina_de_Erauso.
3. Nerea Aresti, "The Gendered Identities of the 'Lieutenant Nun': Rethinking the Story of a Female Warrior in Early Modern Spain," Gender & History 19, no. 3 (November 2007): 401–18.
4. Diana Taylor, The Archive and the Repertoire: Performing Cultural Memory in the Americas (Durham, NC: Duke University Press, 2003).
5. See Callan Malone, "Puppets and Puppets Bring the World to New York for AW21," i-D, March 17, 2021, https://i-d.vice.com/en_us/article/4adzyj/puppets-and-puppets-aw21-review-new-york-fashion-week.
6. Julian Carter, Embracing Transition, or Dancing in the Folds of Time (New York: Routledge, 2013), 27.
Mercedes Azpilicueta (b. 1981, La Plata, Argentina). She was an artist in residence at the Rijksakademie, Amsterdam, in 2015–16, and received the Pernod Ricard Fellowship in 2017. Solo exhibitions include CAC Brétigny, Brétigny-sur-Orge (2021); Museion, Bozen (2020); Van Abbemuseum, Eindhoven (2019); CentroCentro, Madrid (2019); and MAMBA, Buenos Aires (2018). Her work has been featured at Villa Vassilieff, Paris; REDCAT Gallery, Los Angeles; MACBA, Barcelona (all 2018); CA2M, Móstoles (2017); Onomatopee, Eindhoven (2016); TENT, Rotterdam (2015); and the Irish Museum of Modern Art, Dublin (2014). Azpilicueta is nominated for the Prix de Rome 2021.
Amy Jones is a curator and writer based in London. They are currently assistant curator at Chisenhale Gallery, London.
at Gasworks, London
until 4 July, 2021