EXHIBITIONS
Meriem Bennani at Fondation Louis Vuitton, Paris
Close
1
2
3
4
5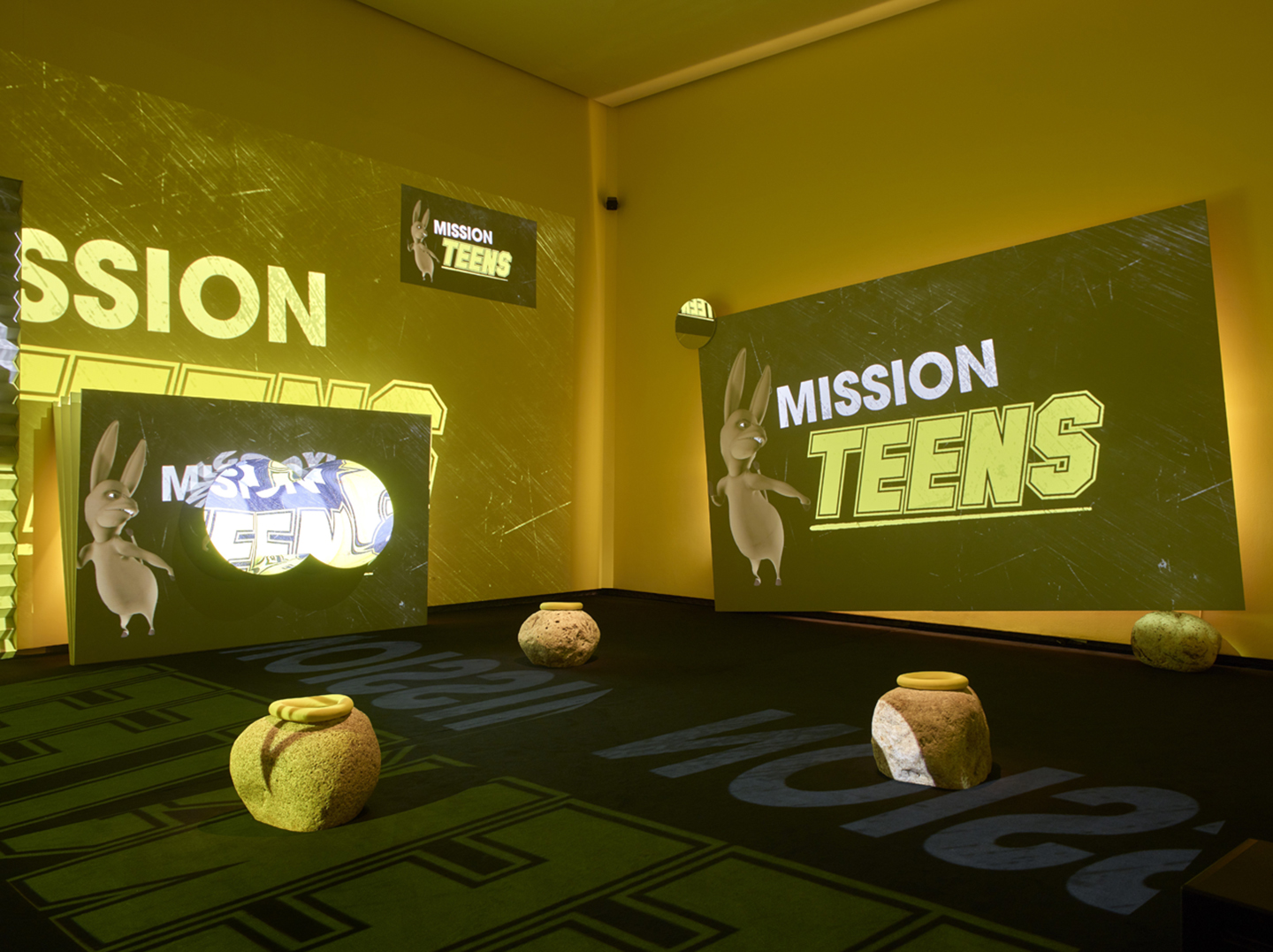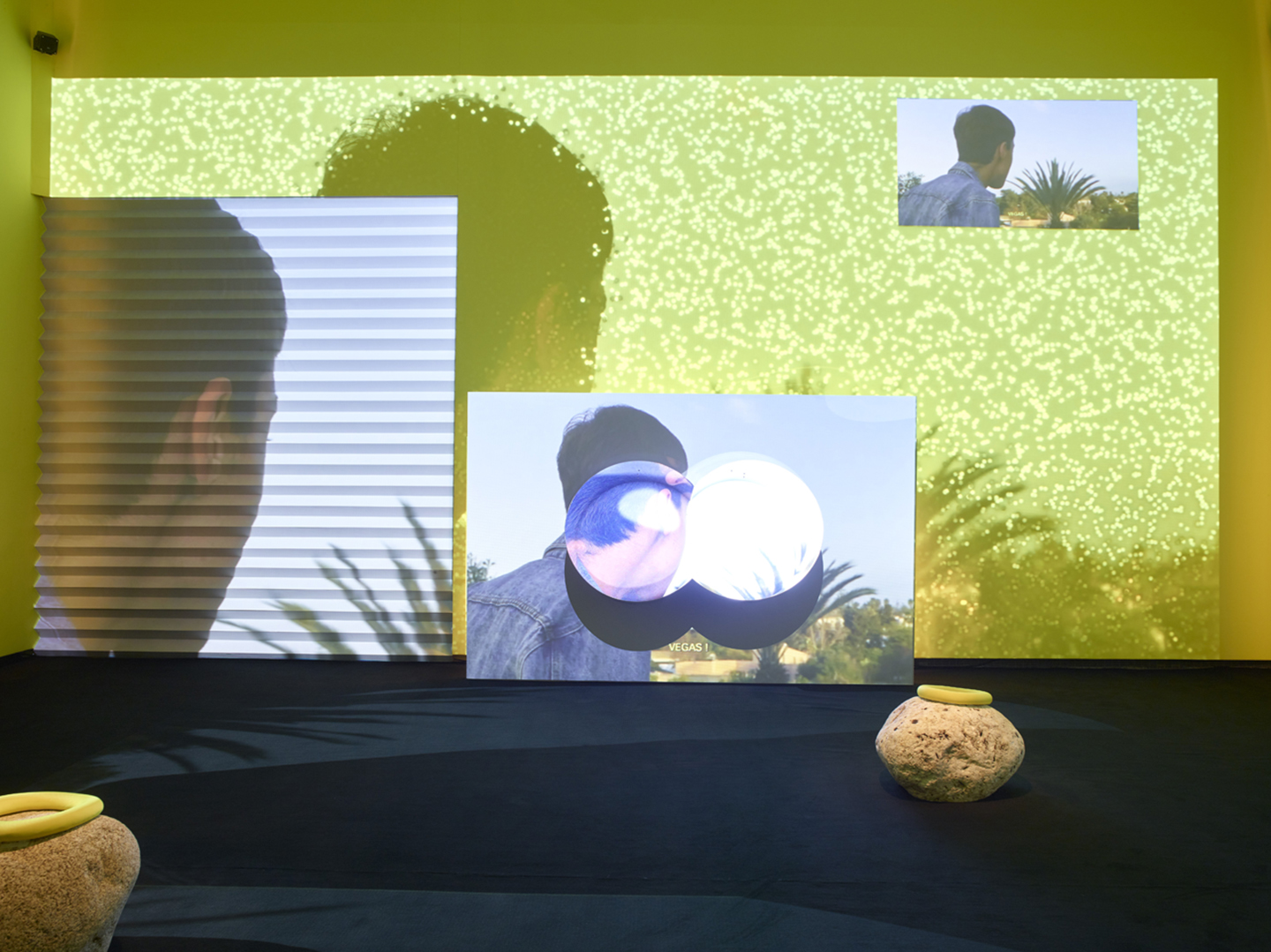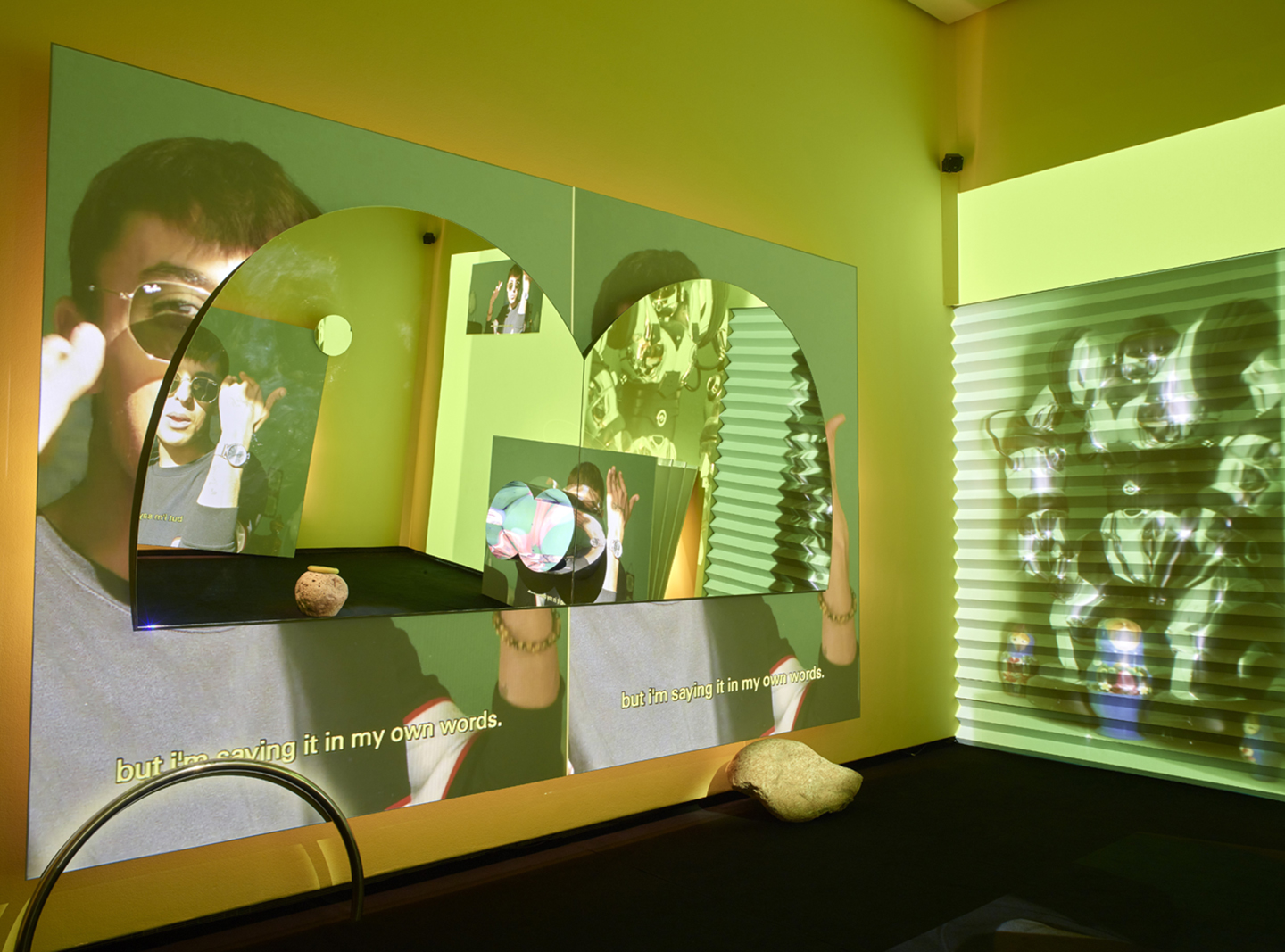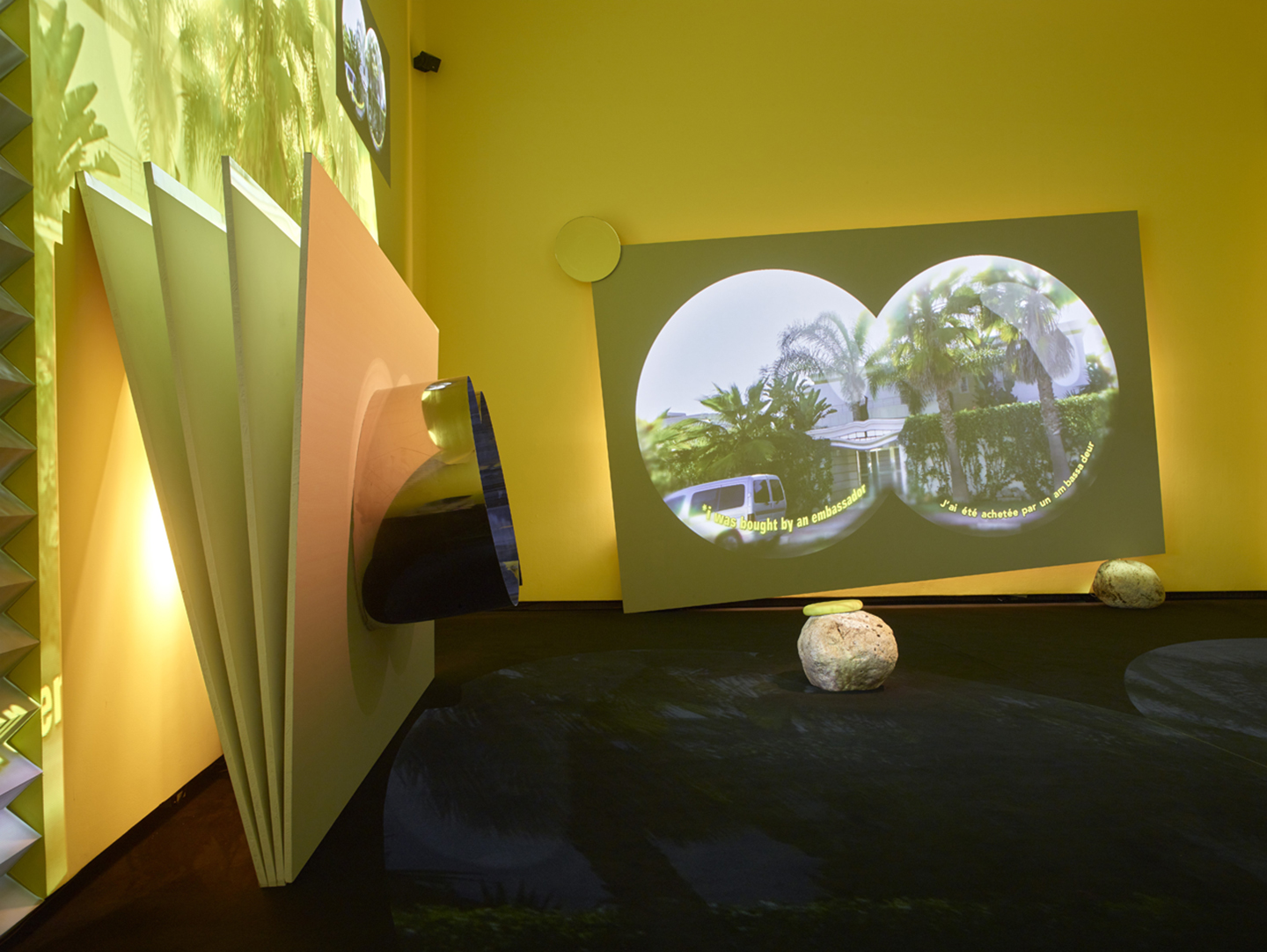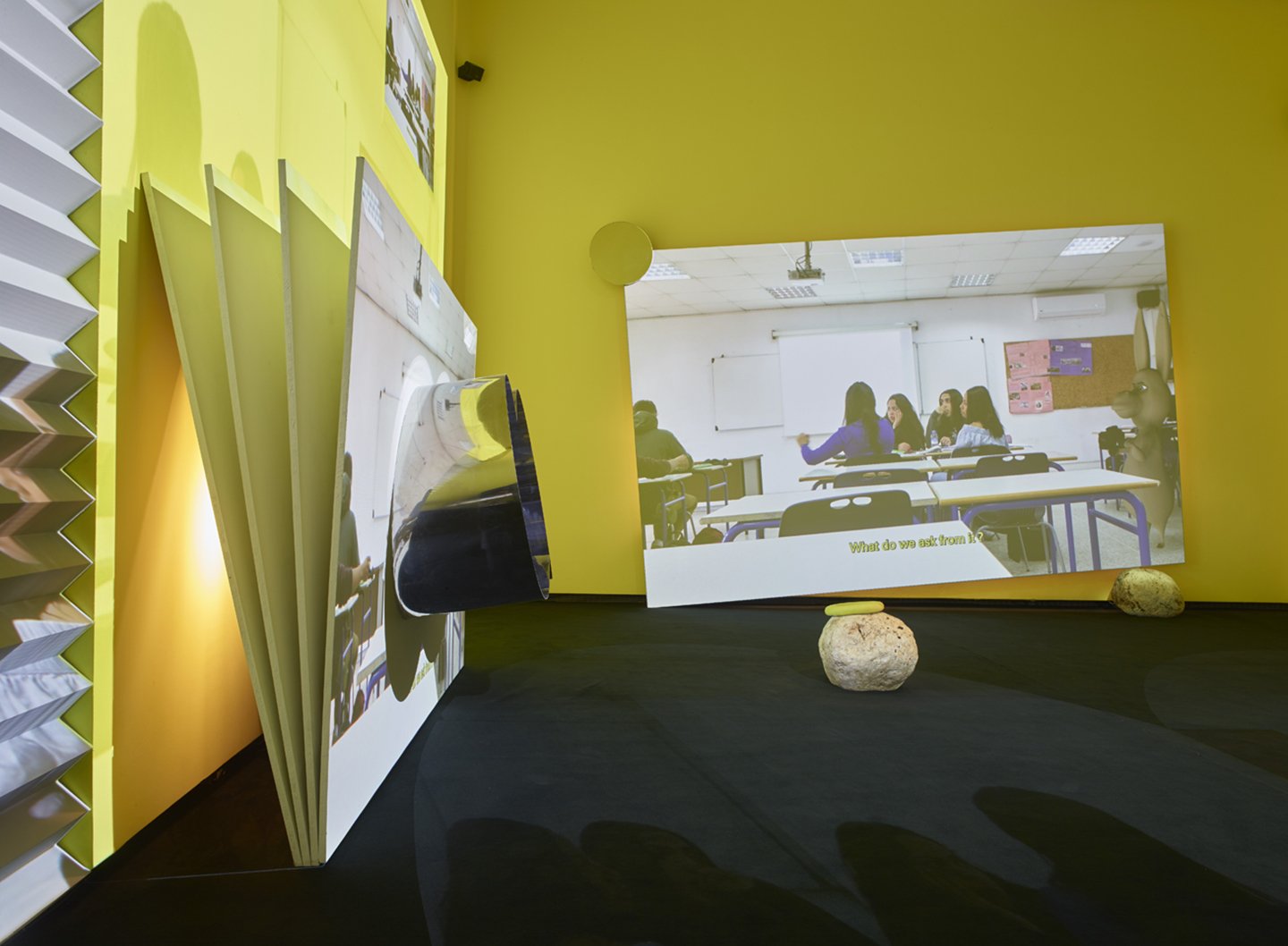 Fondation Louis Vuitton, Paris, presents New-York based Moroccan artist Meriem Bennani (born 1988, Morocco), for her first museum solo exhibition in France. Through the film, she explores contemporary society, its fractured identities and cultural disparities, and questions of gender and the hegemony of digital technology.
The film MISSION TEENS: French School in Morocco gathers a group of students from the Lycée Descartes, the French high school in Rabat. Inspired by teen movies, and reality television, this fictional documentary follows them in their everyday life, as they go from the classroom to home, to parties, collecting their testimonies on an education system inherited from the French presence in Morocco, nowadays reserved to the local elite. Through the questioning, reflections, and aspirations of the students, the artist, or rather the donkey – her animated avatar behind the camera – investigates the issue of forming one's identity between two cultures and two ages.
For Open Space, Meriem Bennani conceived a site specific, and immersive installation where images explode into multiple kaleidoscopic projections. Supported by a dynamic soundtrack, the images juxtapose and follow each other in a fragmented narrative, revealing some animation effects with a touch of humor.
Born in 1988 in Rabat (Morocco), Meriem Bennani lives and works in New York (USA). She graduated from Cooper Union in 2012 in New York and from École Nationale Supérieure des Arts Décoratifs in Paris. Recently, her works has been exhibited in Whitney Biennale, New York (2019), Biennale de l'image en movement, Geneva (2018), Biennale de Rennes, Rennes (2018) and MoMA PS1, New York (2016).
Curated by Ludovic Delalande & Claire Staebler, Open Space is a programme dedicated to the most contemporary artistic expressions. International artists are invited to create a specific project for the Fondation Louis Vuitton. Open Space takes place regularly in different settings around Frank Gehry's building. Between 2018 and 2019 this programme has hosted solo exhibitions of Jean-Marie Appriou (1986-FR), Matt Copson (1992-UK), Anna Hulačová (1984-CZ), Hoël Duret (1988-FR), Lauren Halsey (1987-USA)
At Fondation Louis Vuitton, Paris
until 27 January 2020