EXHIBITIONS
Merlin Carpenter "Do Not Open Until 2081" at Simon Lee Gallery, London
Close
1
2
3
4
5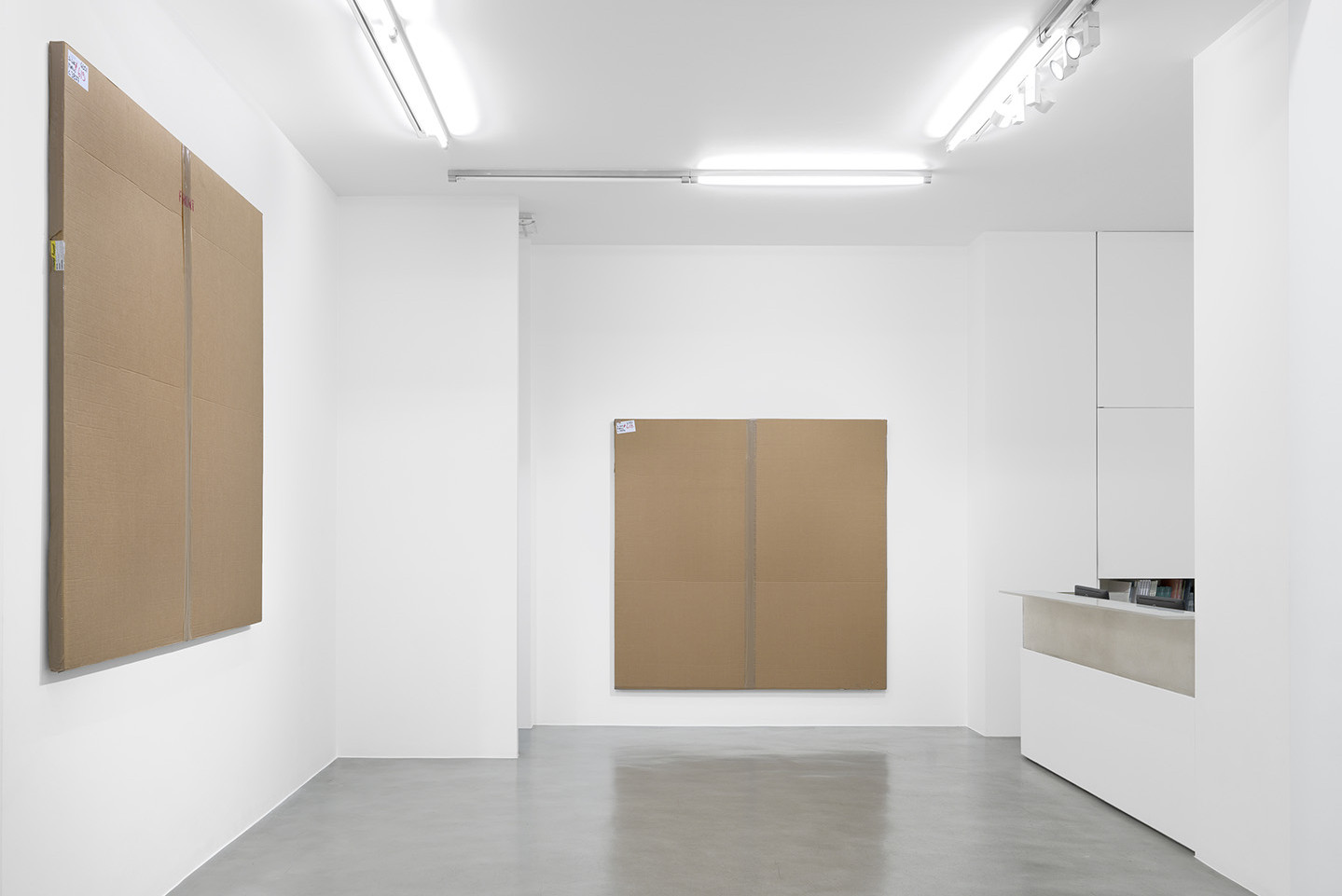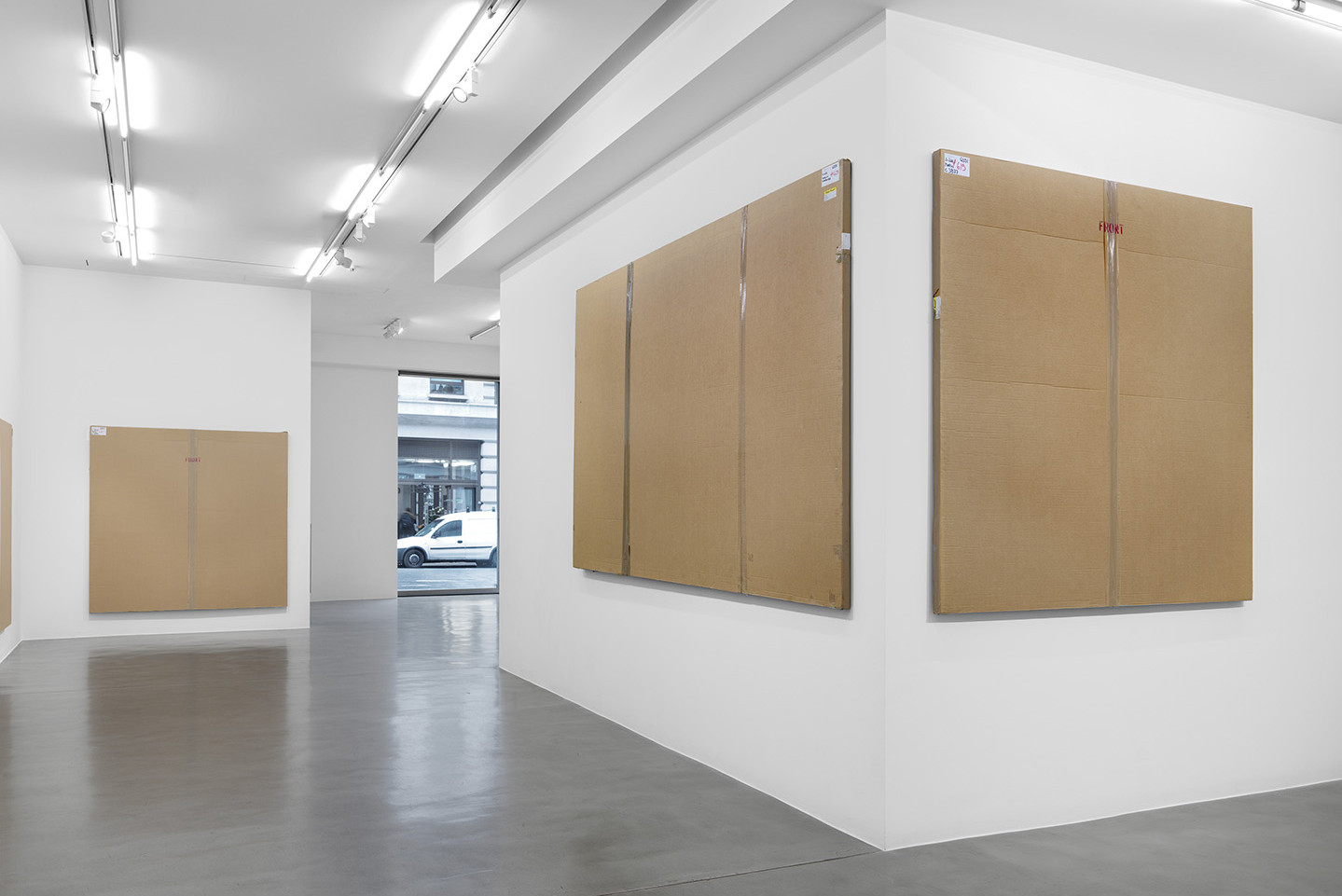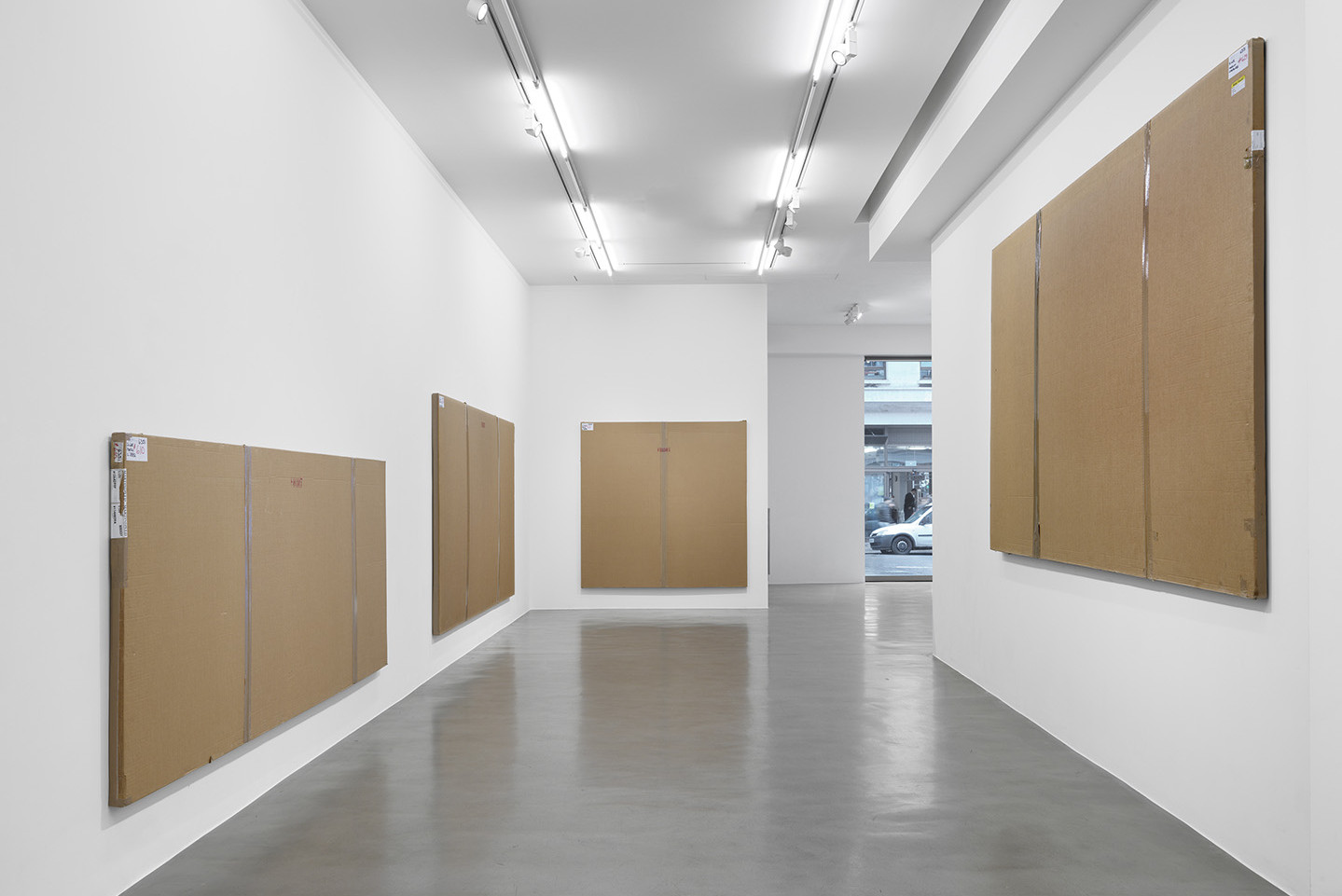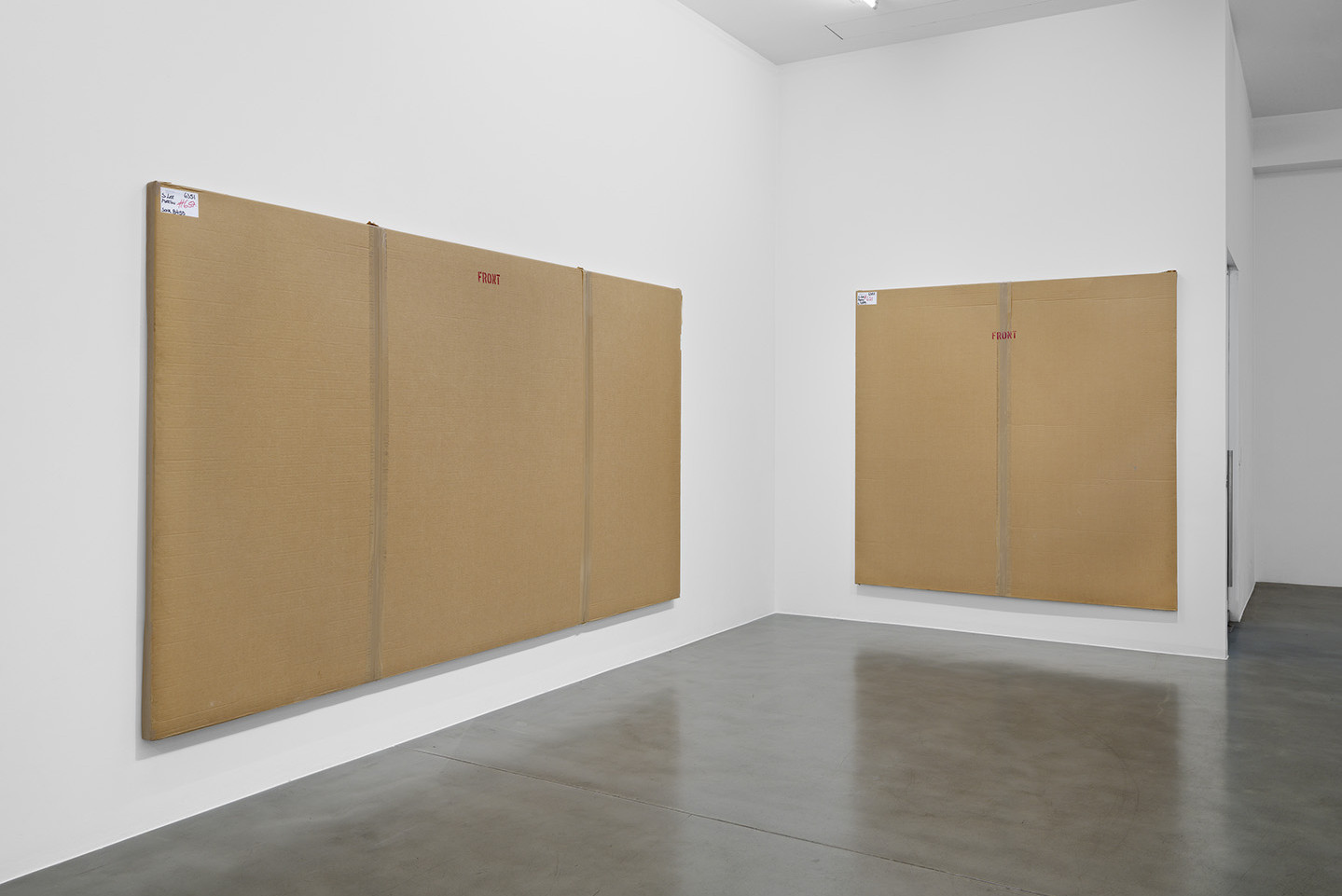 Simon Lee Gallery is proud to present an exhibition of wrapped paintings by Merlin Carpenter.
In 2009 Carpenter came up with the idea to make new interpretations of a group of paintings from the 1960s by the British artist John Hoyland (1934-2011). Carpenter was drawn to this particular body of work for its engagement with and furtherance of the ambitious large-scale US painting of the time.
Carpenter approached John Hoyland to ask for permission to exhibit his reinterpretations. Permission was not granted. Thus in an attempt to ameliorate complications of copyright these paintings have been wrapped in layers of cardboard.
These new monochrome cardboard works, complete with packing tape and transport labels, continue a line of exhibitions by Carpenter of readymades as paintings. What makes this series distinct is that the owners of these works will be contractually bound to keep them wrapped until 2081.

'Hoyland appears to be deliberately restricting himself to strictly formal disclosures: their later translation in the eye of the beholder is another matter. Certainly there is little ground for digression in what he presents to us; but if we accept all this, respect the essentially physical premises of his paintings and recognize the fact that they make a singularly extrovert act from a process of mediation about the nature of painting itself, we are left with that disruptive element, that gap between ends and means, or form and texture, or colour and handling of pigment, which is the invisible agency of friction at work in any Hoyland painting.'
– Bryan Robertson, Introduction to John Hoyland – Paintings 1960-67, Whitechapel Gallery, 1967
.
at Simon Lee Gallery, London
until 25 November 2017