Corporate Identities
miart 2014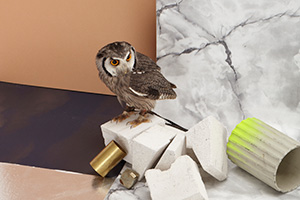 miart 2014
March ~ 2014
Art Direction and Corporate Identities
For the second year running, Mousse handled the coordinated image and publicity campaign for miart, the International Fair of Modern and Contemporary Art in the city of Milan.
This year the logo conceived for the previous edition was paired with metallic backgrounds, while the "experimental" images gave way to a range of sets populated by beautiful birds of prey.
These barn owls, hawks and kites from Val Brembana were photographed by Jeremias Morandell with art direction by Studio Mousse, and with the invaluable assistance of the Falconieri delle Orobie falconry group.