EXHIBITIONS
Michael Bauer "New Works" at Galleria Norma Mangione, Turin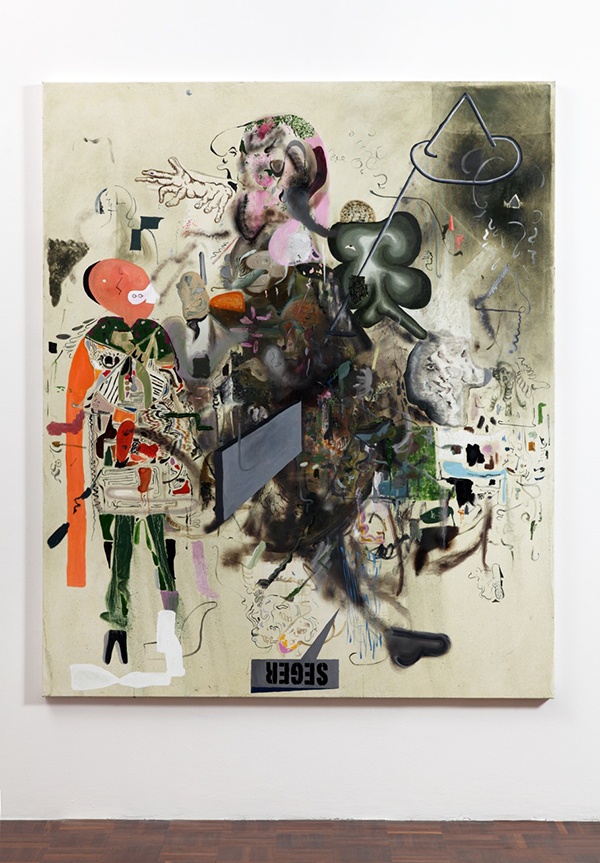 For his second solo show at the gallery, the German artist Michael Bauer produced two large paintings and some screenprints.
One of the the characteristics of Michael Bauer's works consists in a layering process where faded signs alternate to materic lump and anatomic fragments are in a dialogue with abstract shapes. The imaginary from which he takes inspiration is populated by several images through which a sort of autobiographical atlas comes out. These images can come from different kind of feels, sometimes consciously sometimes unconsciously picked and then transformed, of those remain just some traces.

To produce screenprints, the artist uses sketches and some "telephon drawings" – as he calls them – made absent-mindedly, that remind surrealist automatic writing. The artist creates collages, putting more drawings together and intervenes on them again, generating diffe- rent reading levels, adding mechanical print process to handcraft.
.
at Galleria Norma Mangione, Turin
until 21 December 2013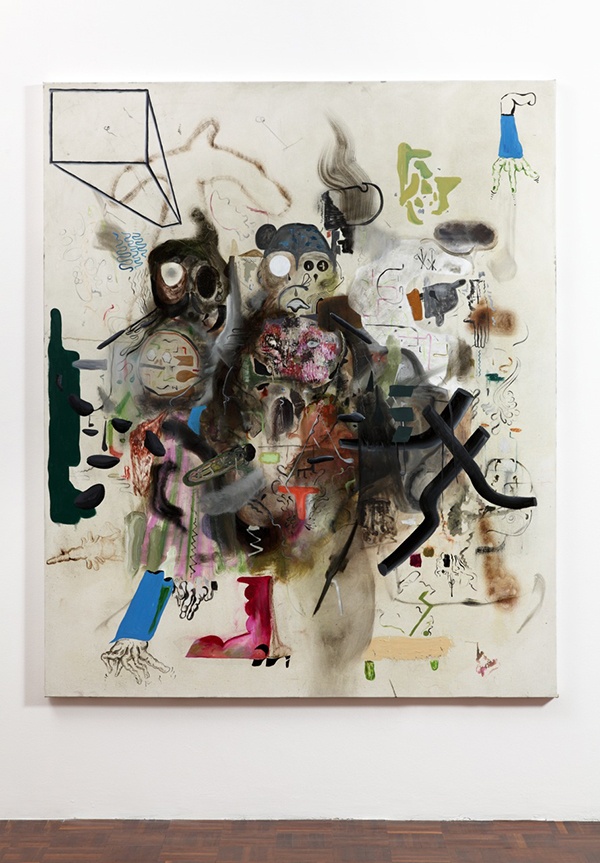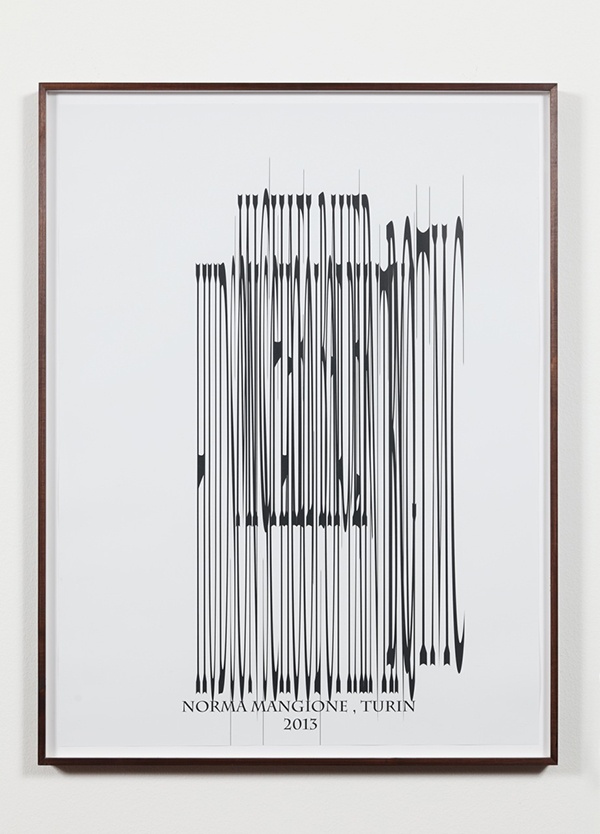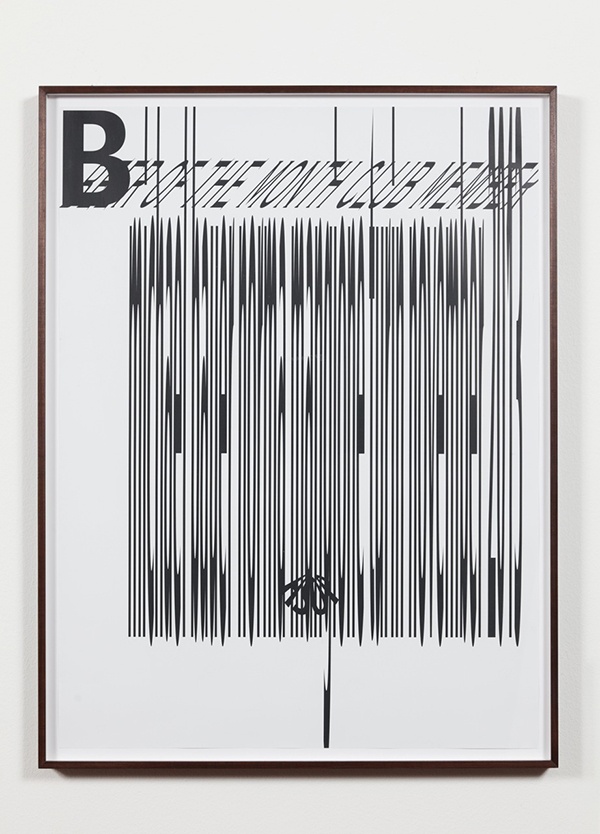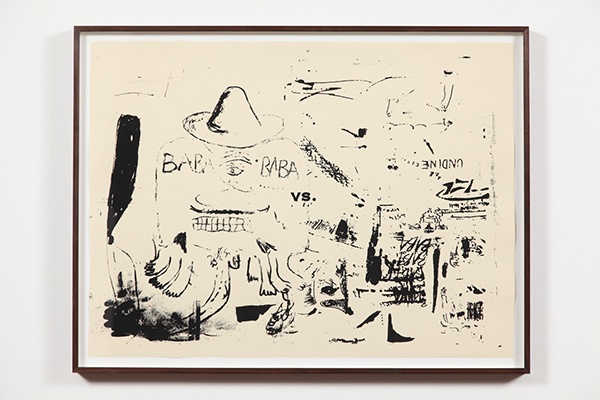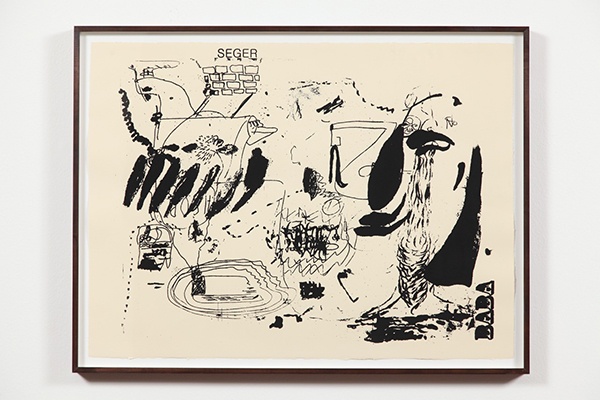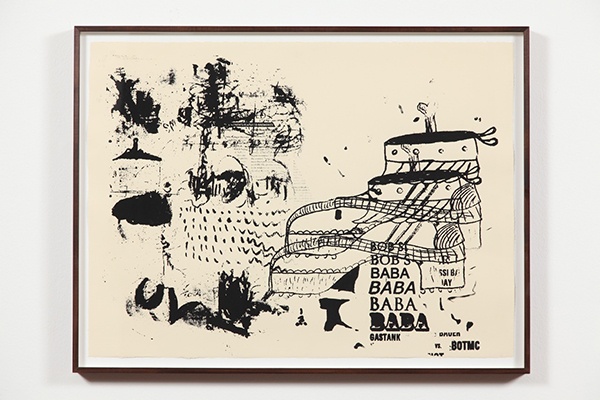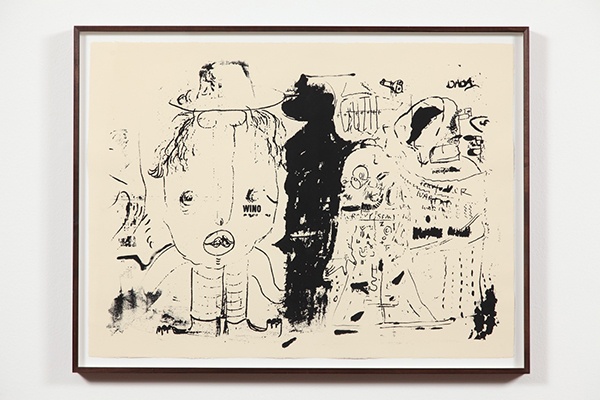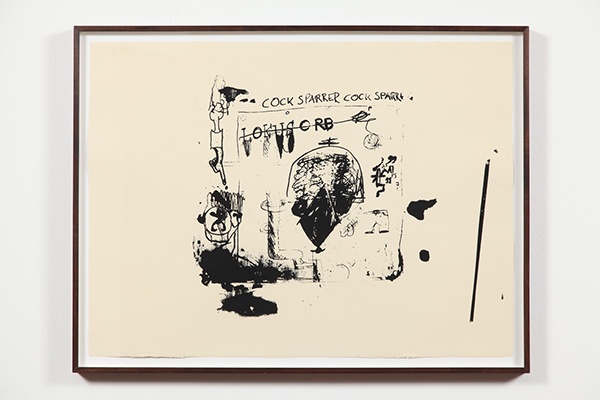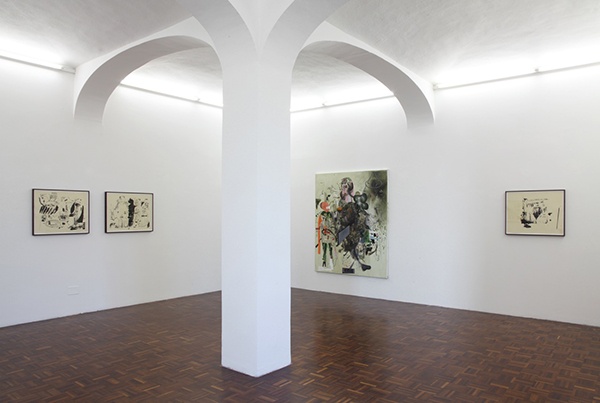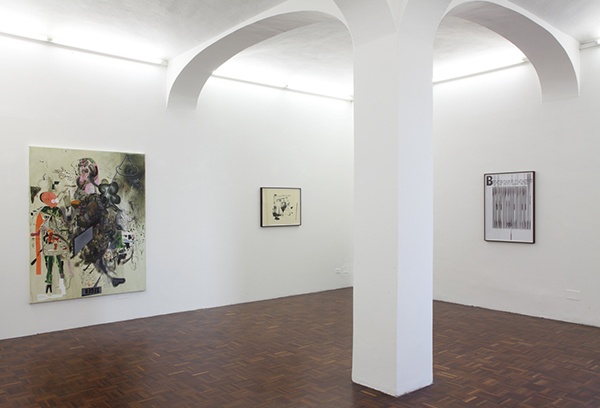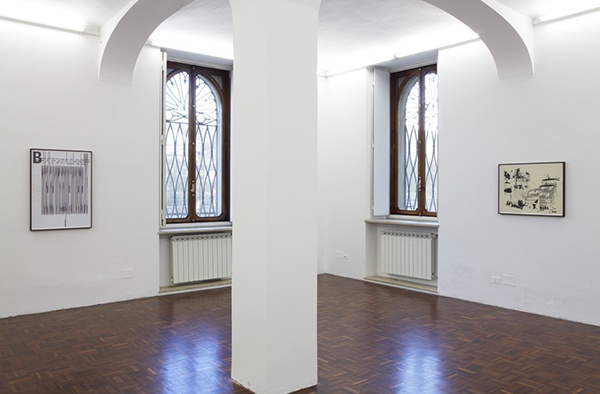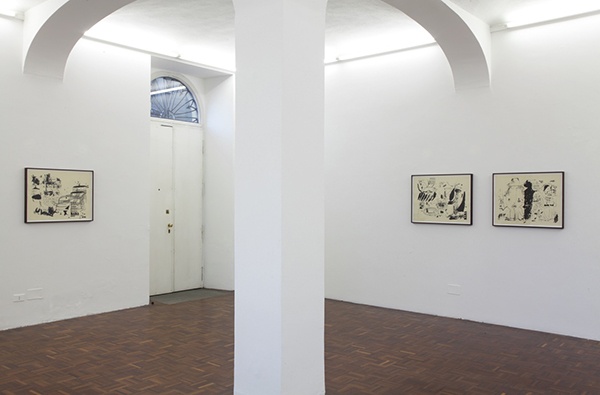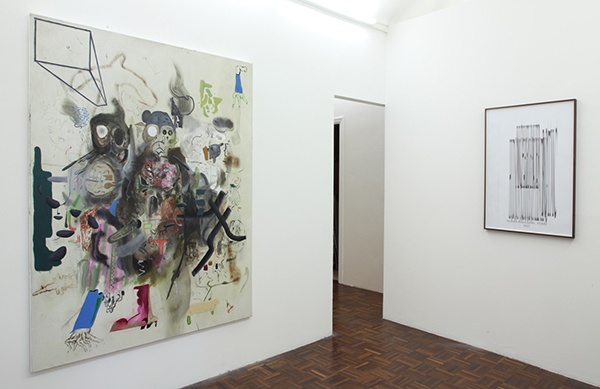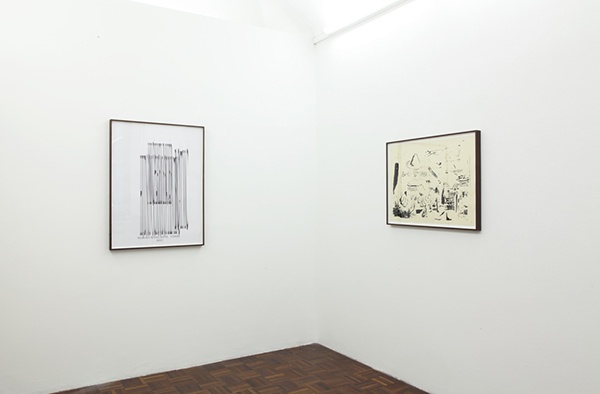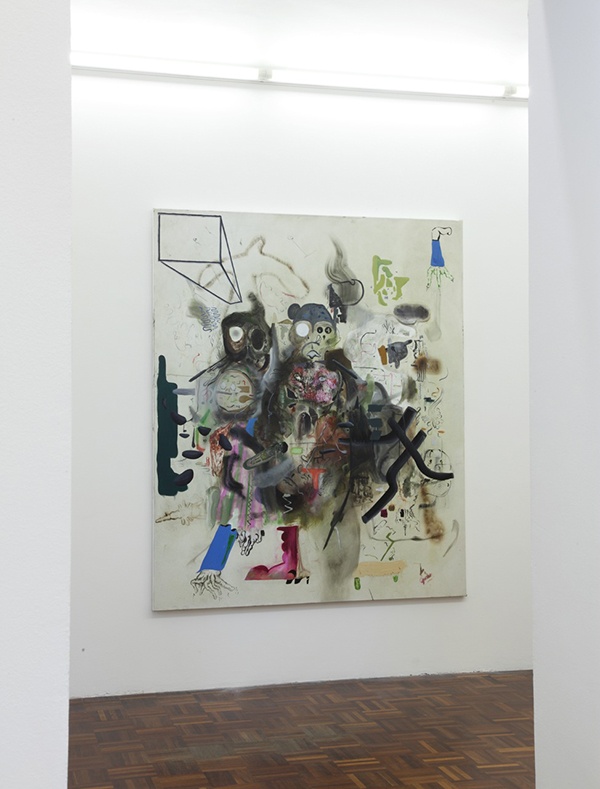 Michael Bauer "New Works" installation view at Galleria Norma Mangione, Turin, 2013
Courtesy: the artist and Norma Mangione, Turin.