REVIEWS
"Michel Majerus: Laboratorium für die Feststellung des Offensichtlichen" at Michel Majerus Estate, Berlin
Close
1
2
3
4
5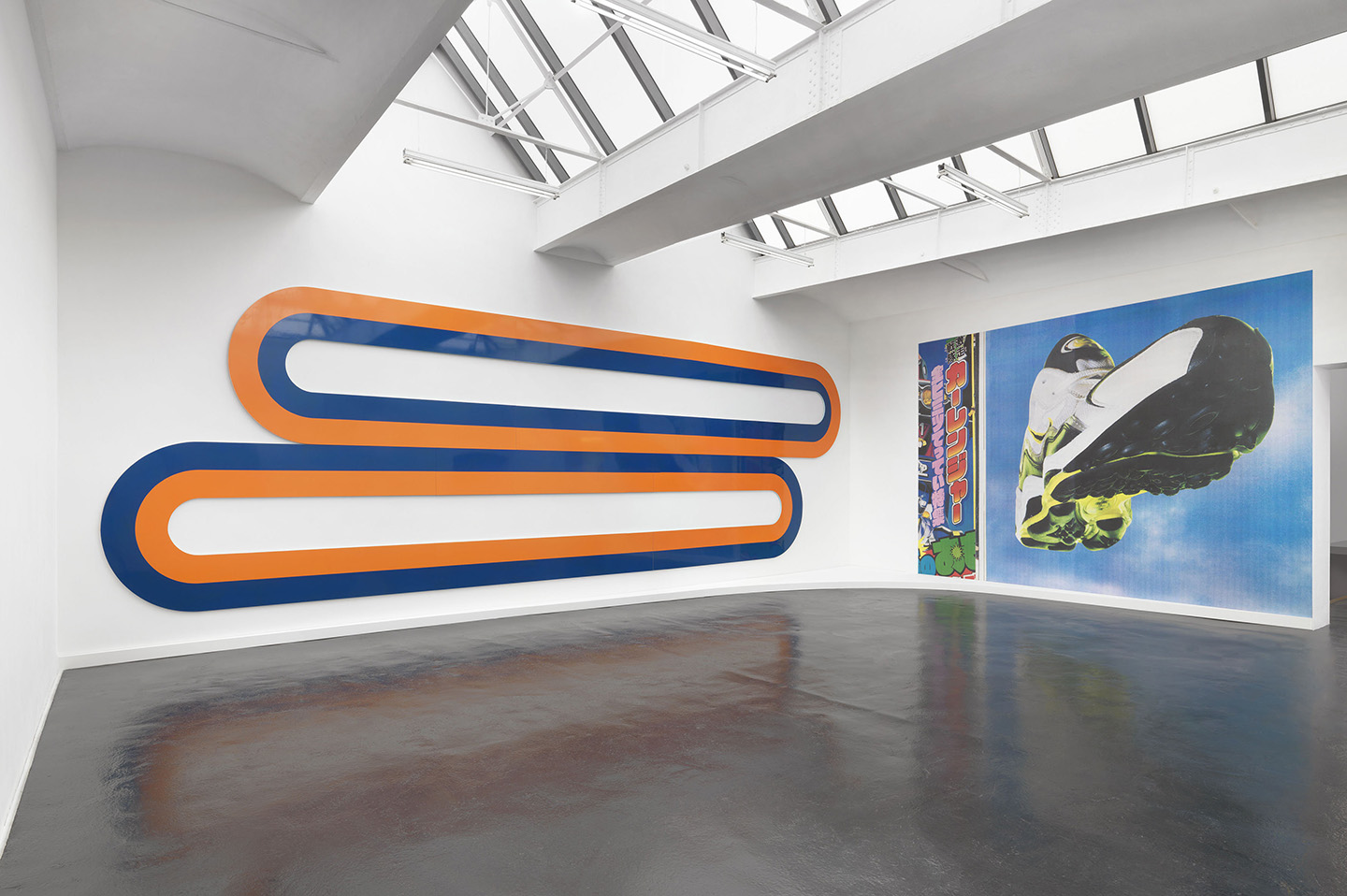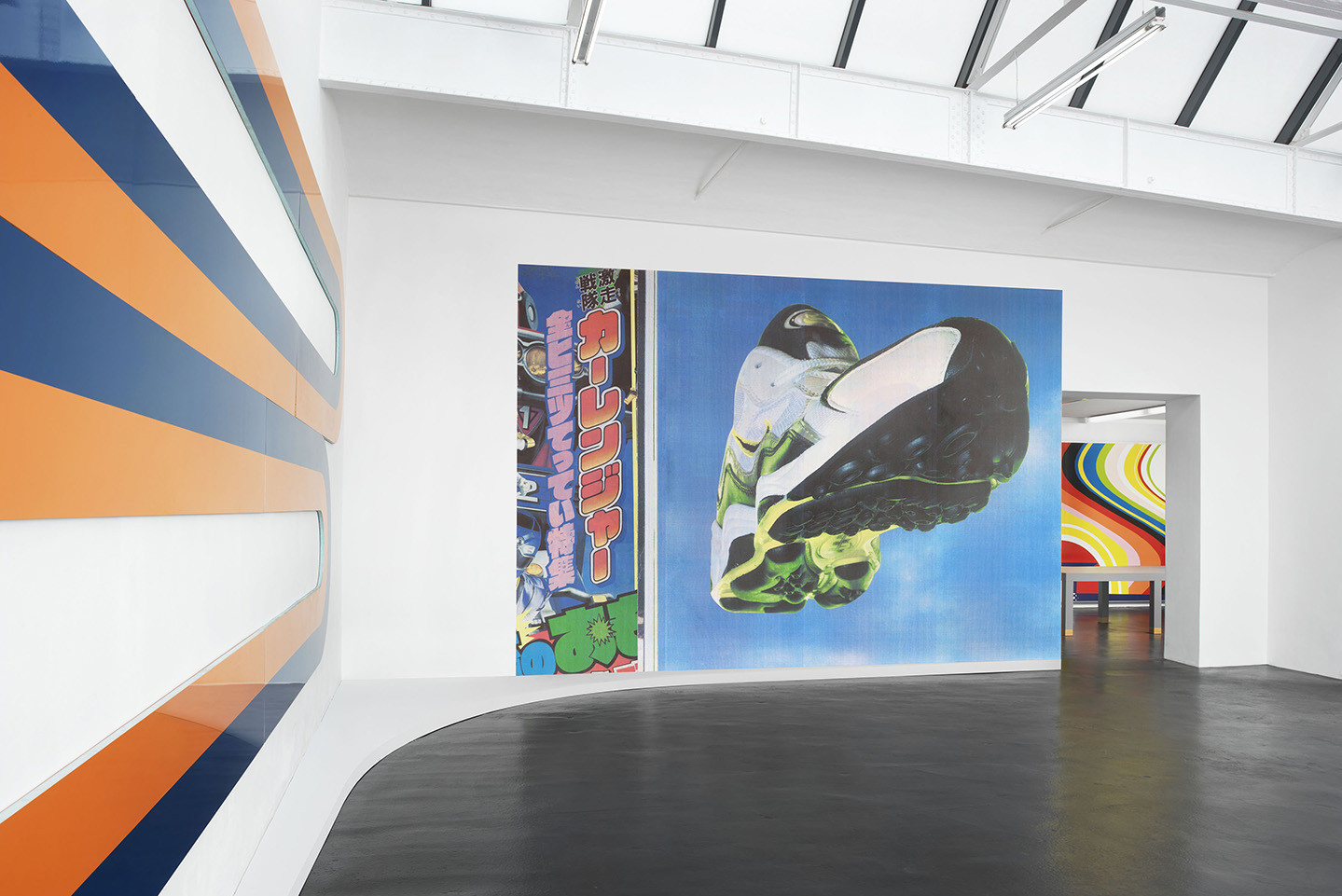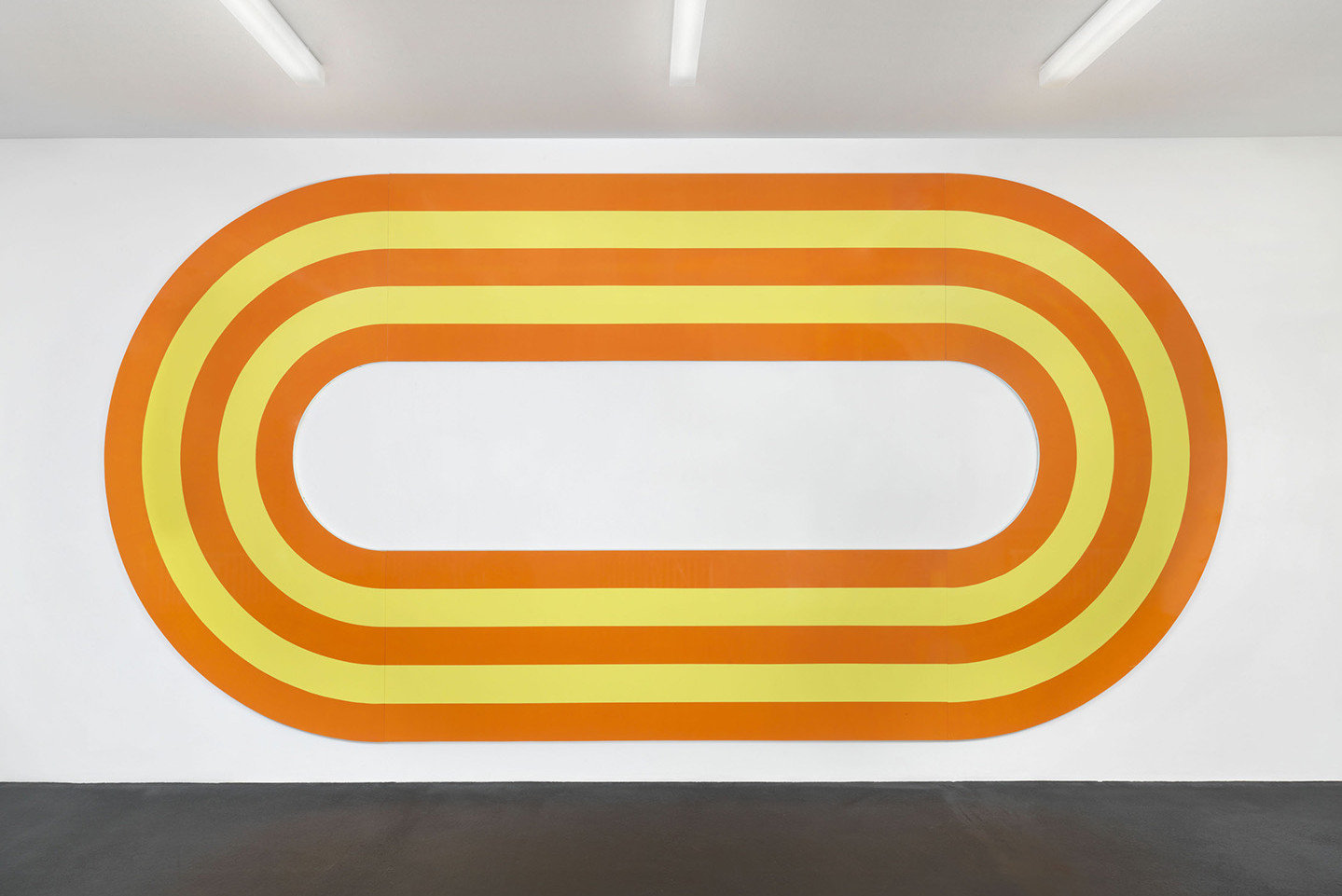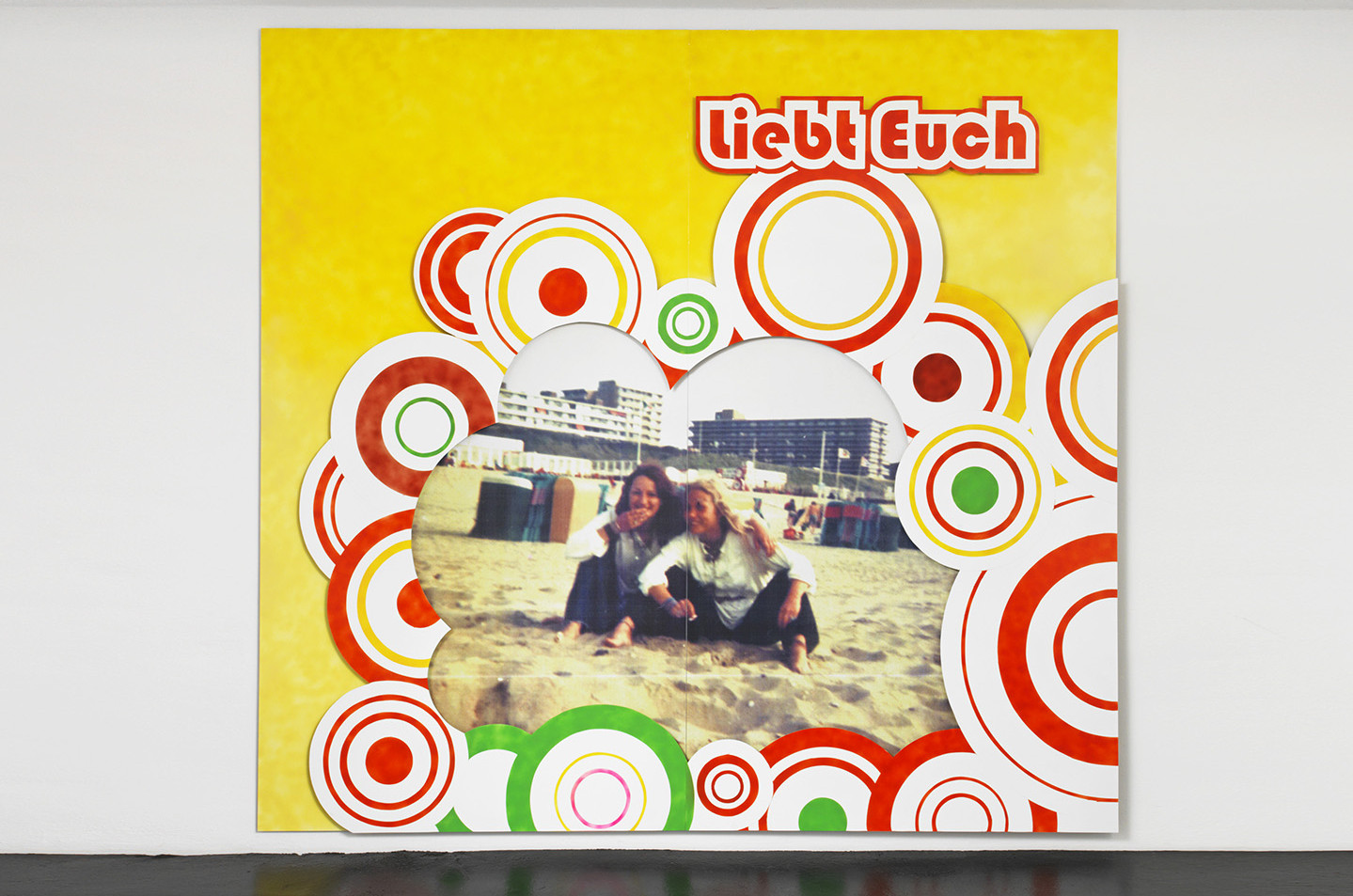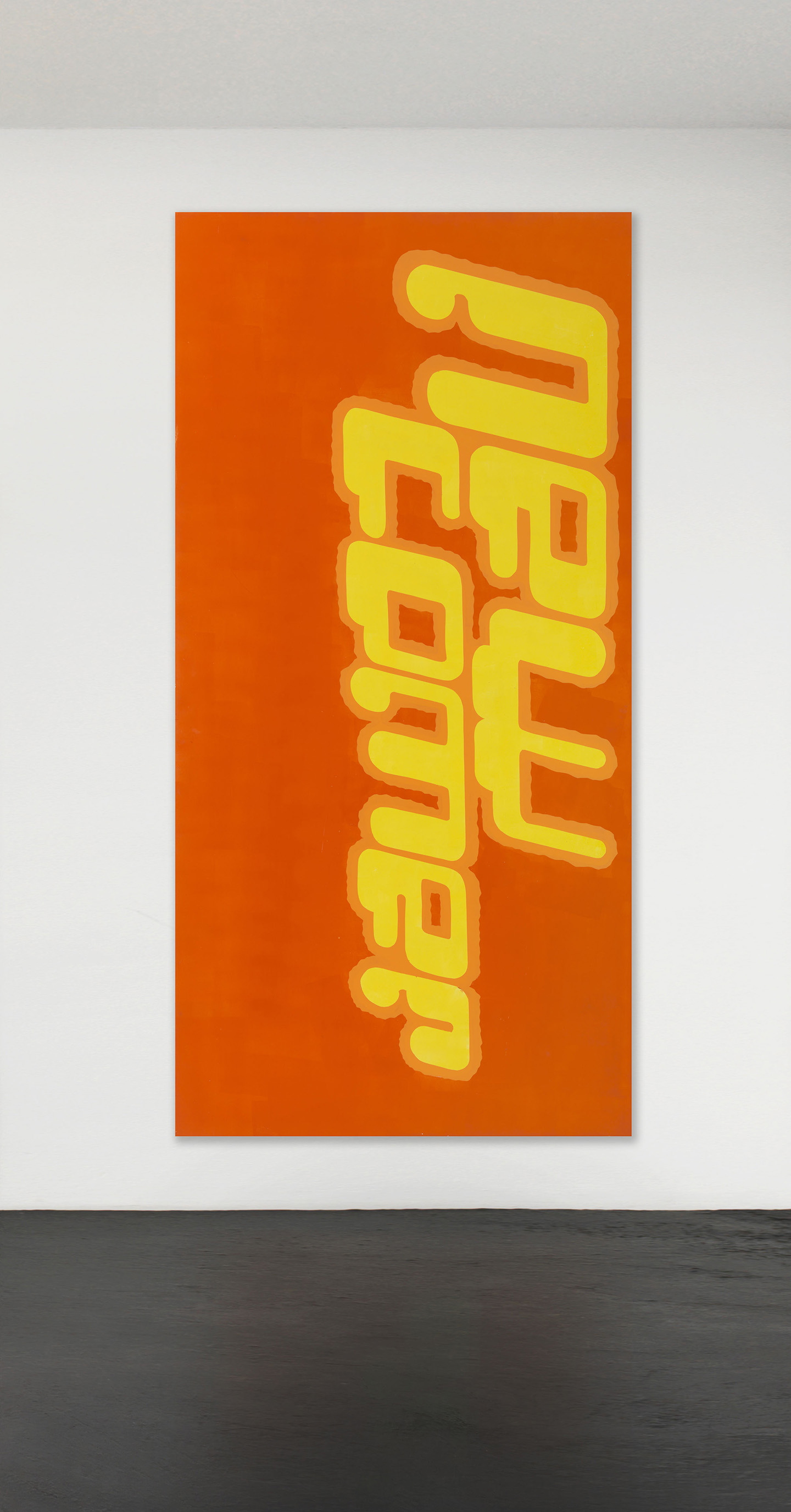 by Oliver Osborne
The Michel Majerus Estate, housed in the late artist's former studio in Berlin, opened Chapter 1 of Michel Majerus: Laboratorium für die Feststellung des Offensichtlichen [Laboratory for Appraising the Apparent], an exhibition curated by Brigitte Franzen, during Berlin's Gallery Weekend. Chapters 2 and 3 will follow over the course of ten months. Presenting early paintings, archival material, and digitized documentation of a group of notebooks from 1995, this show in three parts aims to show Majerus's work before he came to international recognition with his Kunsthalle Basel show in 1996. During the same weekend in Berlin, the exhibition Aluminum Paintings opened at the gallery of the artist's long-term dealers, Tim Neuger and Burkhard Riemschneider, following an earlier exhibition of different works under the same title, at Matthew Marks in New York.

Central to the show at the Michel Majerus Estate is 10 bears masturbating in 10 boxes (1992), a monumental painting spanning two panels and made of acrylic on cotton. It is thought that this work was shown in the exhibition marking Majerus's graduation from the Staatliche Kunstakademie Stuttgart, where he studied under Joseph Kosuth and K.R.H. Sonderborg. The influence of Kosuth is apparent in an adjacent painting from 1991, Untitled, but it is the influence of Andy Warhol, Sigmar Polke, and Martin Kippenberger that hovers most directly over these precocious student works. It is startling how quickly Majerus, after completing his studies, absorbed the lessons he learned from his predecessors or near contemporaries and began working in the style that catapulted him to international recognition within a few short years. His sampling of imagery and an omnivorous approach to the culture around him—as evidenced in the exhibition of shelves of his books and magazines as well as by his paintings—give the impression of someone in a hurry. The works convey a confidence of decision-making remarkable for an artist so early in a career, one that would tragically never run a full course, as it was cut short in a plane crash in Luxembourg in 2002.

Speaking with Daniel Birnbaum in 2014, John Kelsey remarked that Majerus's work was "a very fast and ambitious painting, going for blown-out scale and linking itself to a new PlayStation speed of attention." It takes some effort to remember the PlayStation speed of attention. So routinely to do we deride the shifts, the compressions, and deficit of attention in the digital age—from commuter crack like Candy Crush Saga (2012) to social-media platforms like Snapchat—that while the scapegoats change, the fear of some imminent cognitive breakdown endures. And while the imagery in Majerus's work may reflect the image landscape of the moment in which he lived, his notebooks from 1995 reveal that painting and its history were of primary concern to his work. His celebrated sampling of the visual world around him was at the service of speaking to that longer history. His notes include comparisons between artists of different generations—there's an equation linking Wassily Kandinsky and Frank Stella—and reveal a surprising suspicion of Albert Oehlen. They are mostly concise statements, like the following:
[Roy] Lichtenstein got power + certainty from the clarity + speed of [Pablo] Picasso's late works.
[Frank] Stella did that more or less with [Willem] de Kooning's early work.
Does long-lasting painting (1990s) only exist in the form of Cubism?
Majerus's approach to his peers or forebears, his analysis of different moments in painting's history, is a helpful key to understanding his method. He never knew the Internet as we know it now, but he appears to have anticipated its ability to flatten the specific time, weight, or meaning of an image. In this context, his reference to Cubism was prescient. Shown at neugerreimschneider, his earliest aluminum paintings are now twenty years old—old enough for them to begin to appear historical but recent enough to retain their troubling and reactionary newness. In New York at Matthew Marks, his Super Mario and Toy Story paintings were enthusiastically posted to Instagram, the sophistication of their compositions perhaps lost in the nostalgia they offered for our recent pop-cultural past (the characters in these paintings falling victim to the 20-year cycle of nostalgic resuscitation). In the Berlin show, one encounters graphics reminiscent of the days of Internet cafes and dial-up connections, a time when going online was still a conscious decision. If Majerus's eye seems to have feasted on images from the margins of this cultural moment, his mind was on painting in its most expansive and expanded form. Yet sometimes what is read successfully, stops us with its meaning, no. II (1998) involves superimposed panels of aluminum with a hi-top Nike sneaker fixed onto a panel bearing swirling lines of color and a microphone icon. Other works wrap around the walls or extend into space along the floor, somehow making physical the journey of images through the post-digital world. The flatness, graphic clarity, and "blown-out scale" of these works can obscure the complexity of their composition. As his notebooks reveal, Majerus understood the weight of the tradition he was working in, but he also had an uncanny understanding of the time he lived in. It is rare enough to capture the spirit of one's decade, rarer still in recent art history to do it as a painter.
These exhibitions, and the revelations of Michel Majerus's archive, contribute important insights to the methods and meanderings of his short career and reaffirm that he understood with extraordinary fluency the possibilities of painting in the digital age. He didn't live to see the full force of the Internet unleashed, but he casts a long shadow for those artists who have. He did this by, in his own words, "taking art seriously, but not the way you approach it."
.
at Michel Majerus Estate, Berlin
until 26 August 2017