Mousse 75 TIDBITS
Unplaceable Objects: Miho Dohi
Close
1
2
3
4
5
6
7
8
9
10
11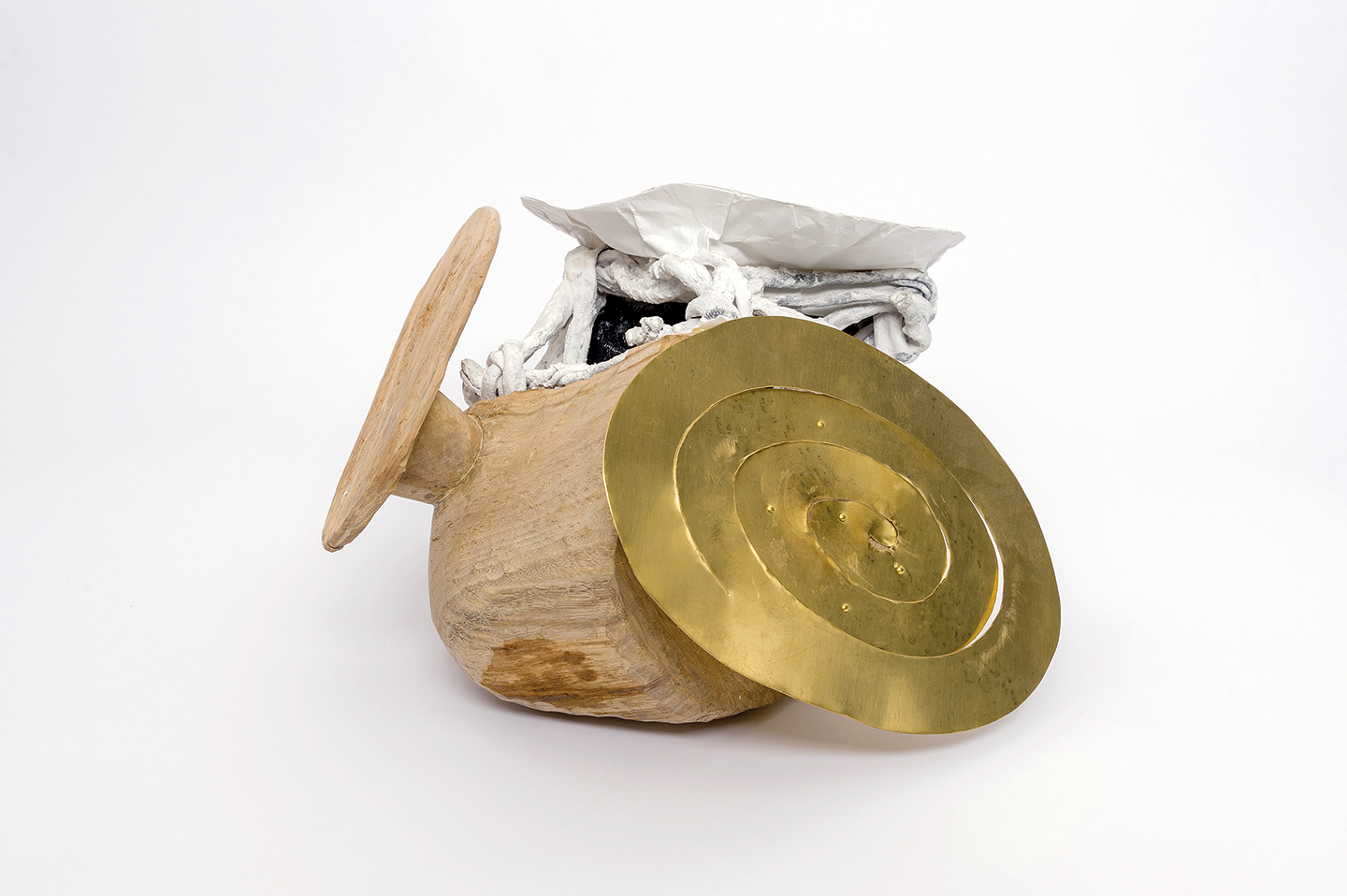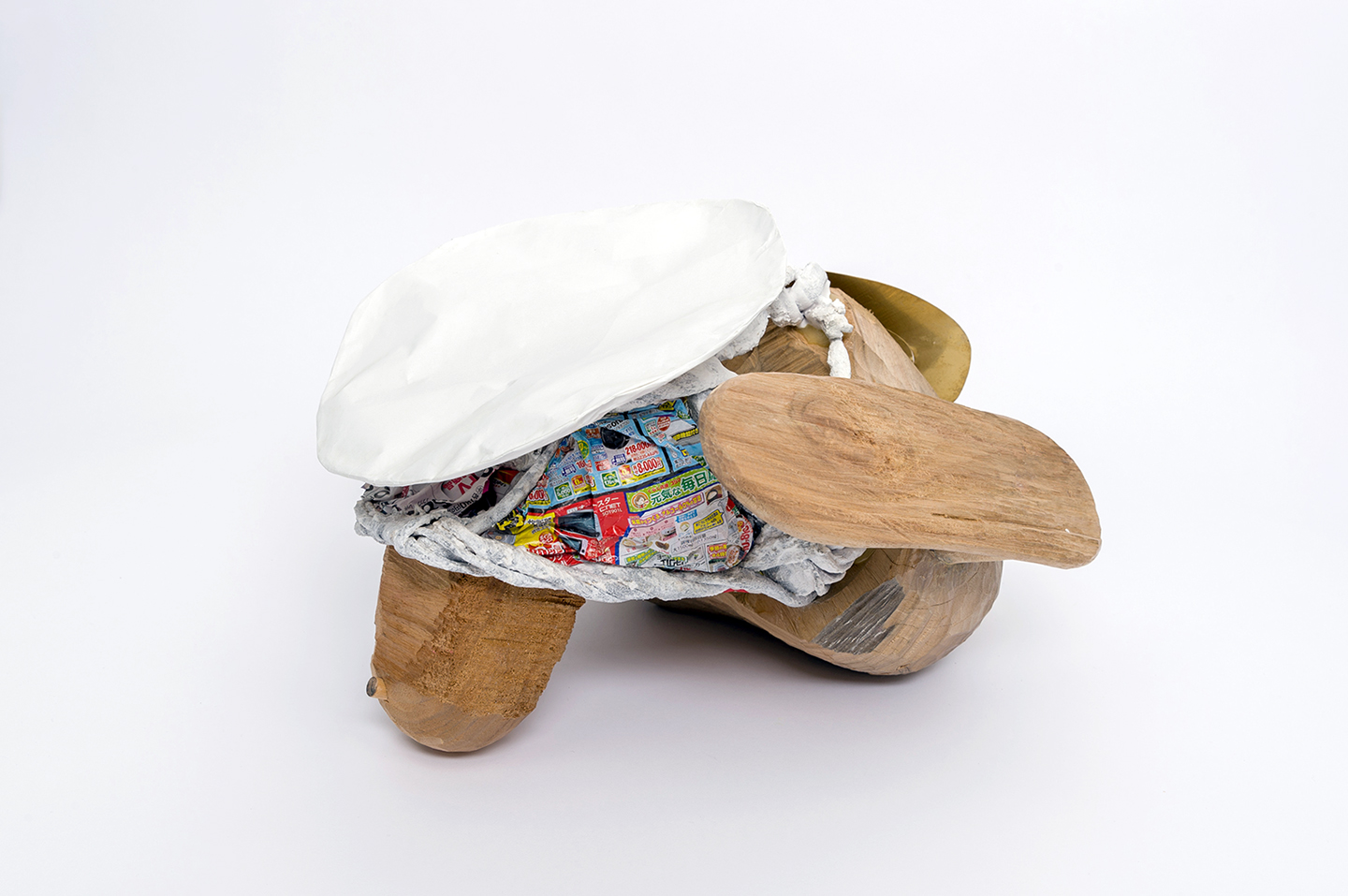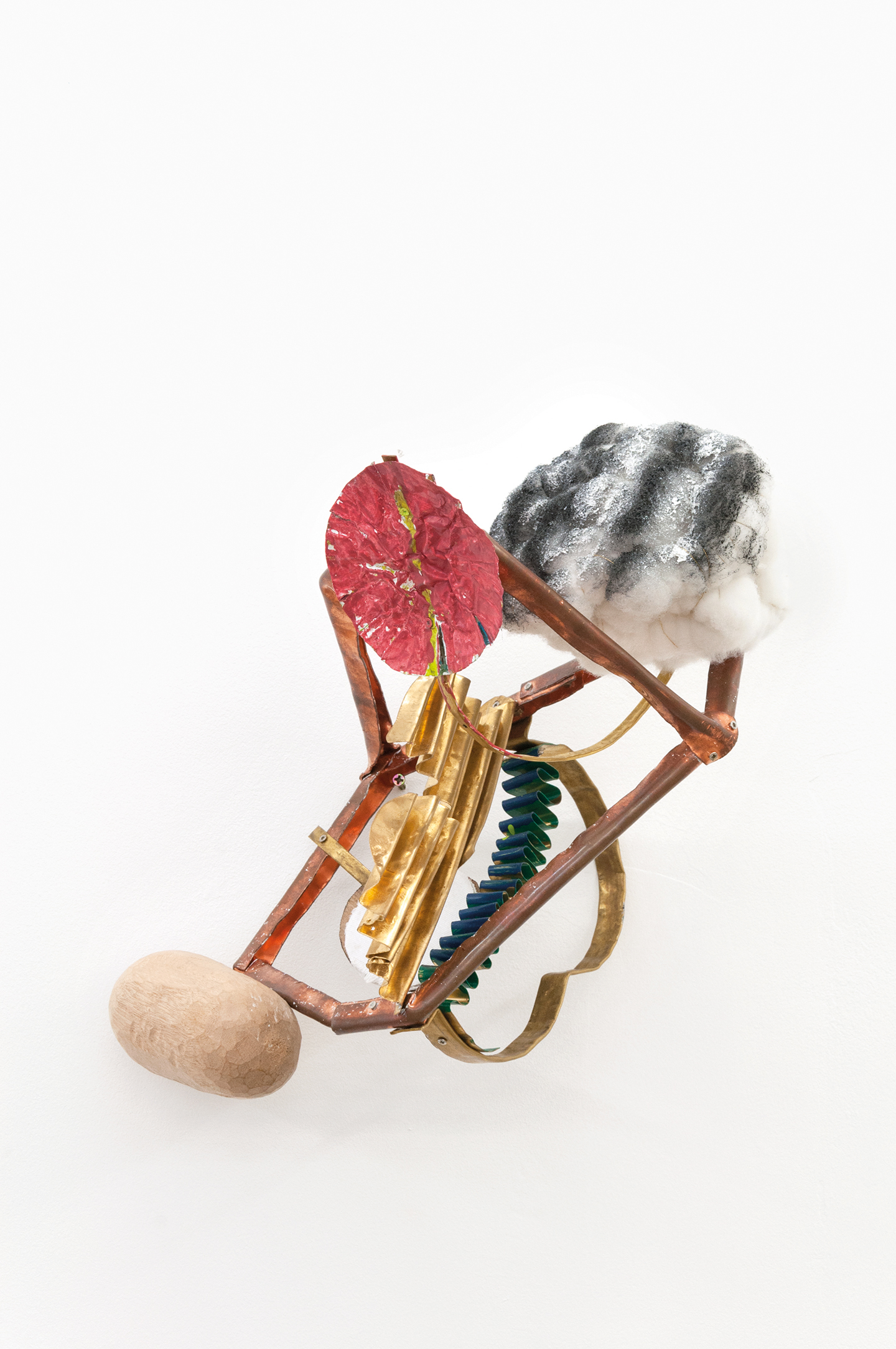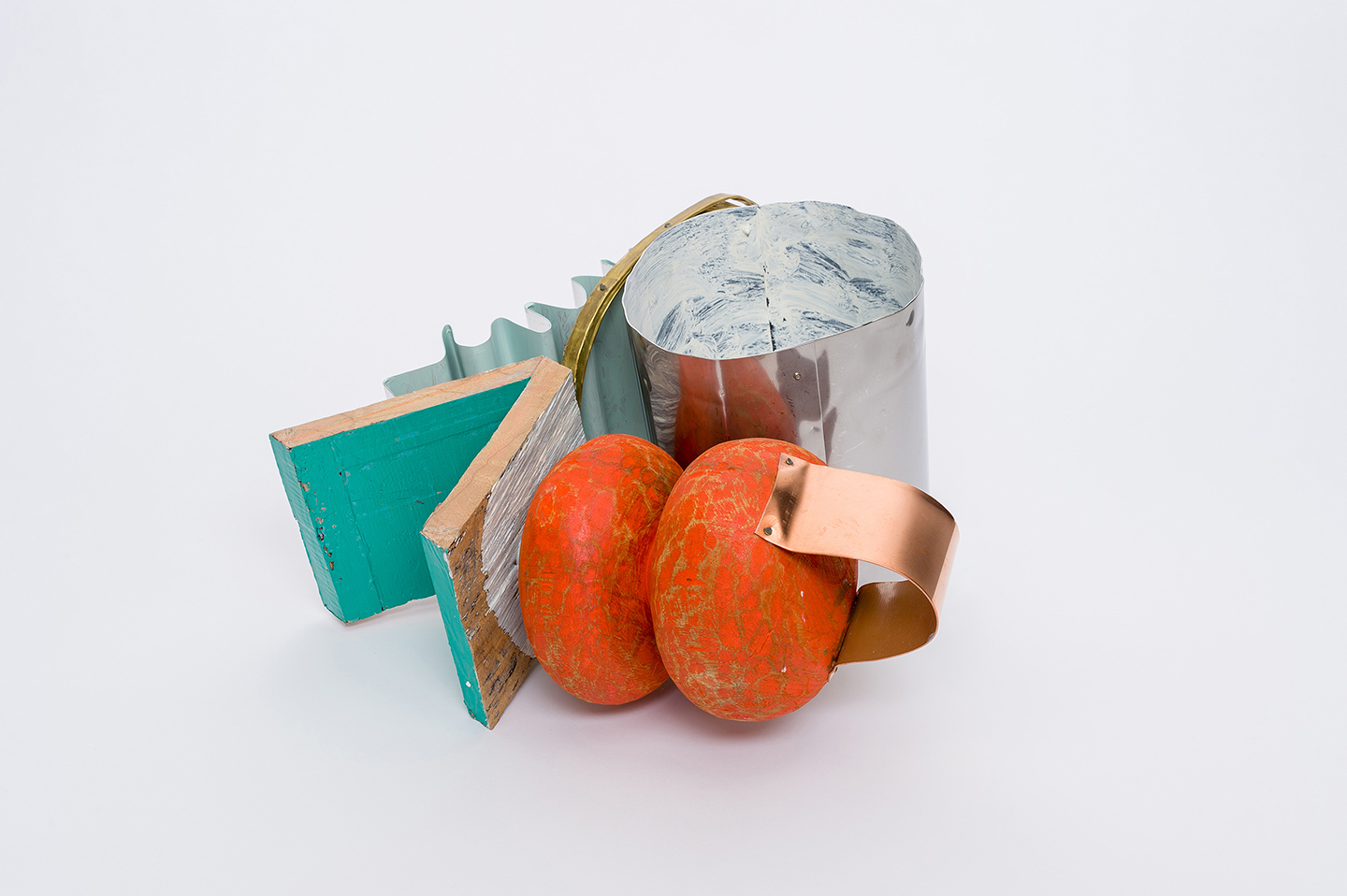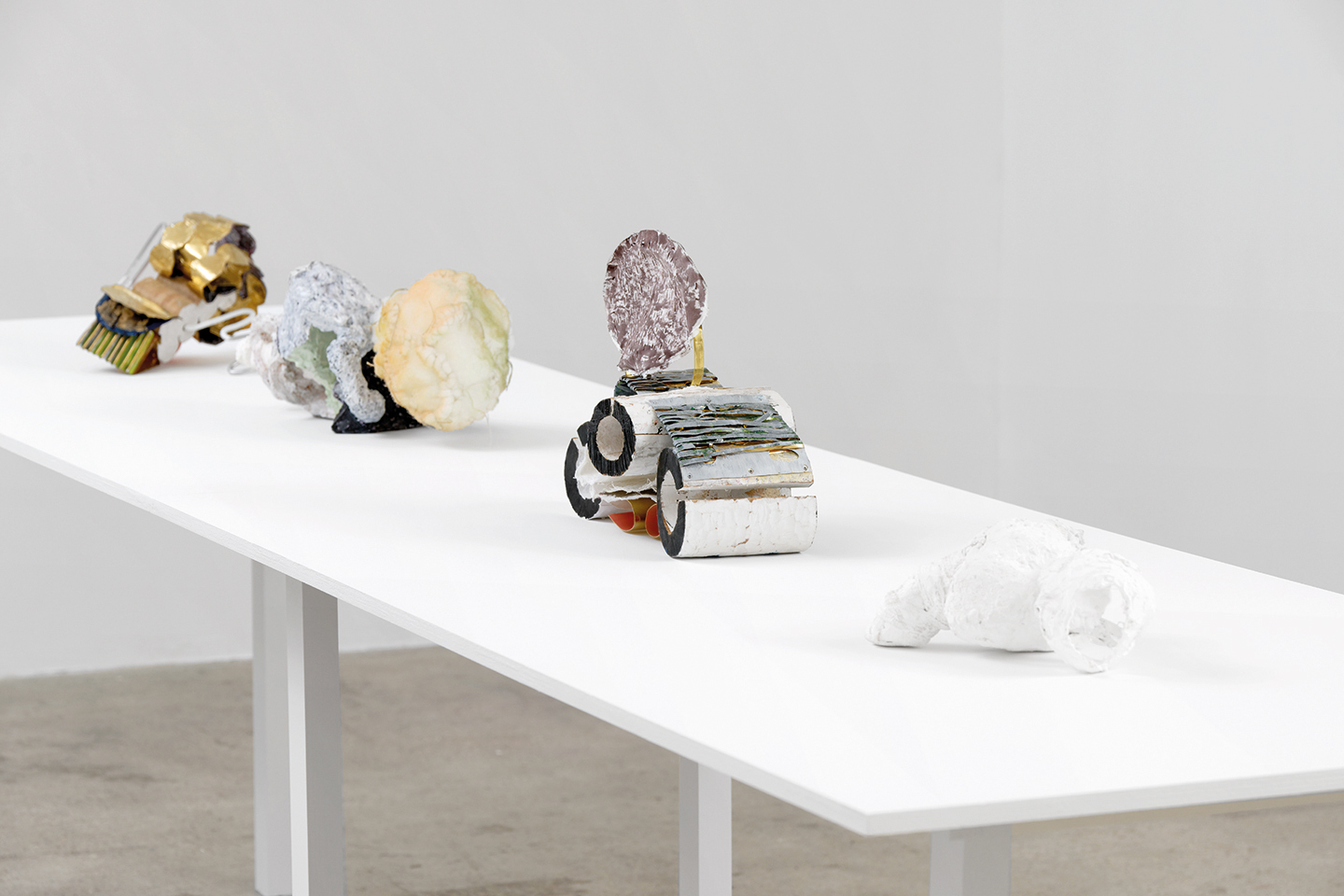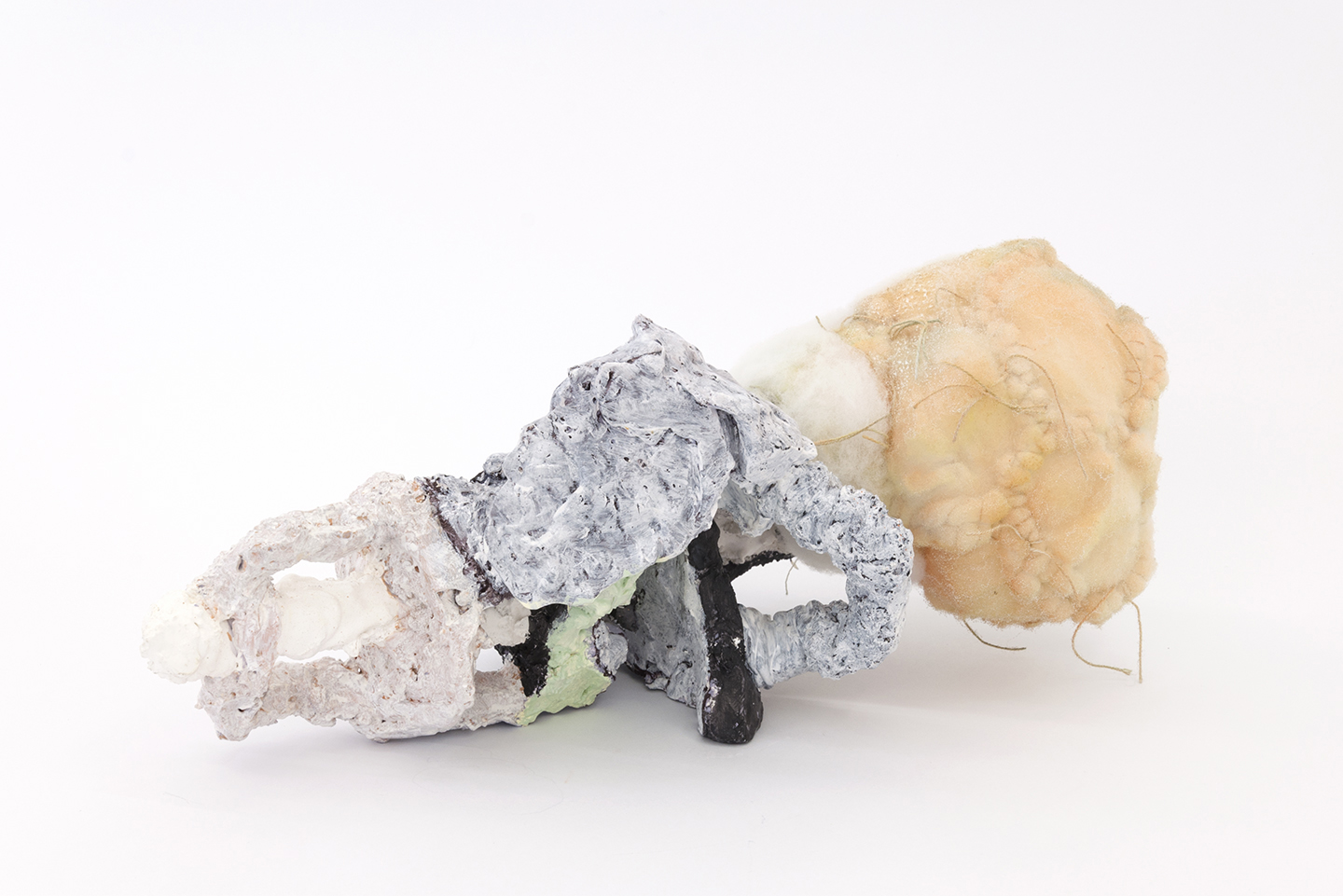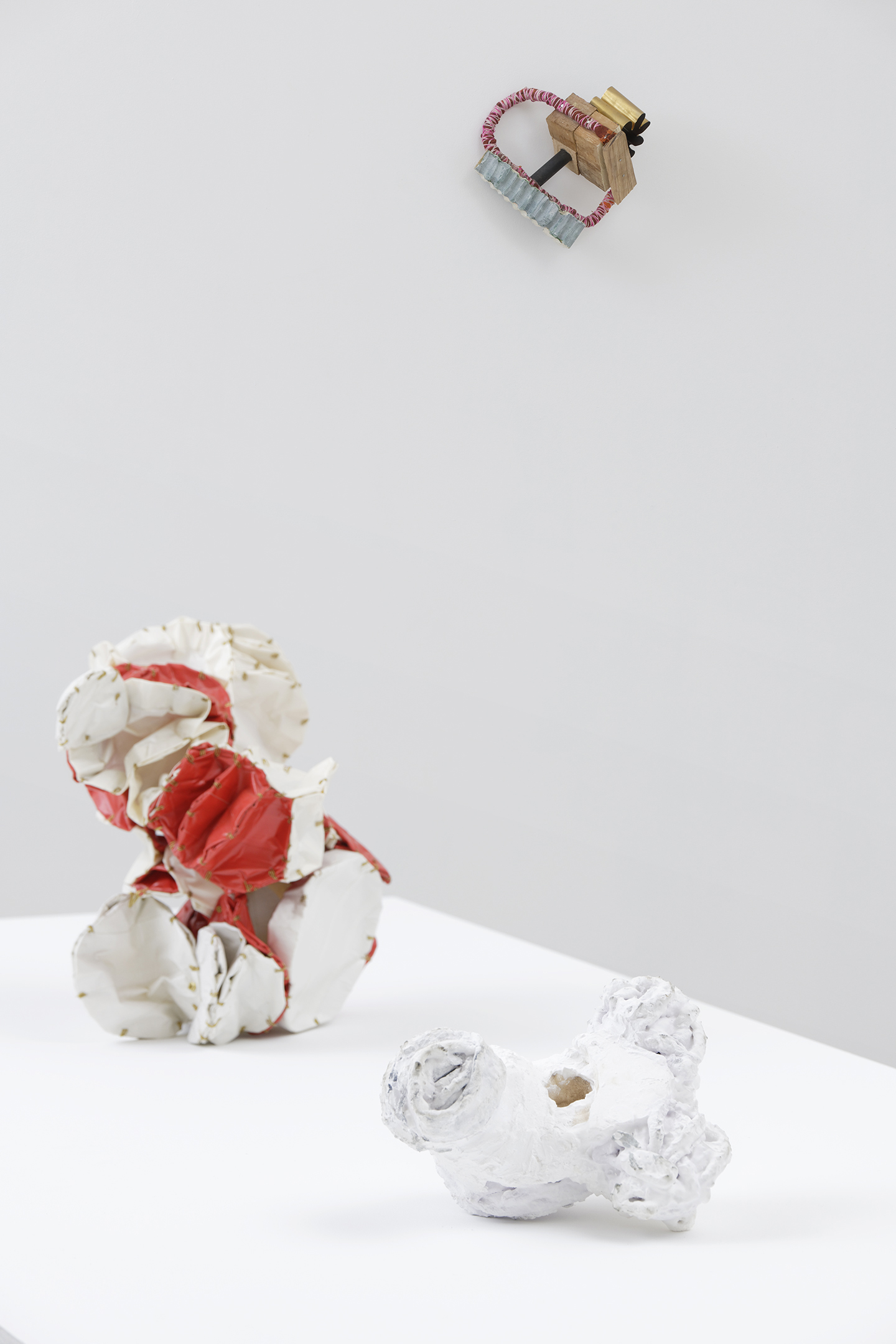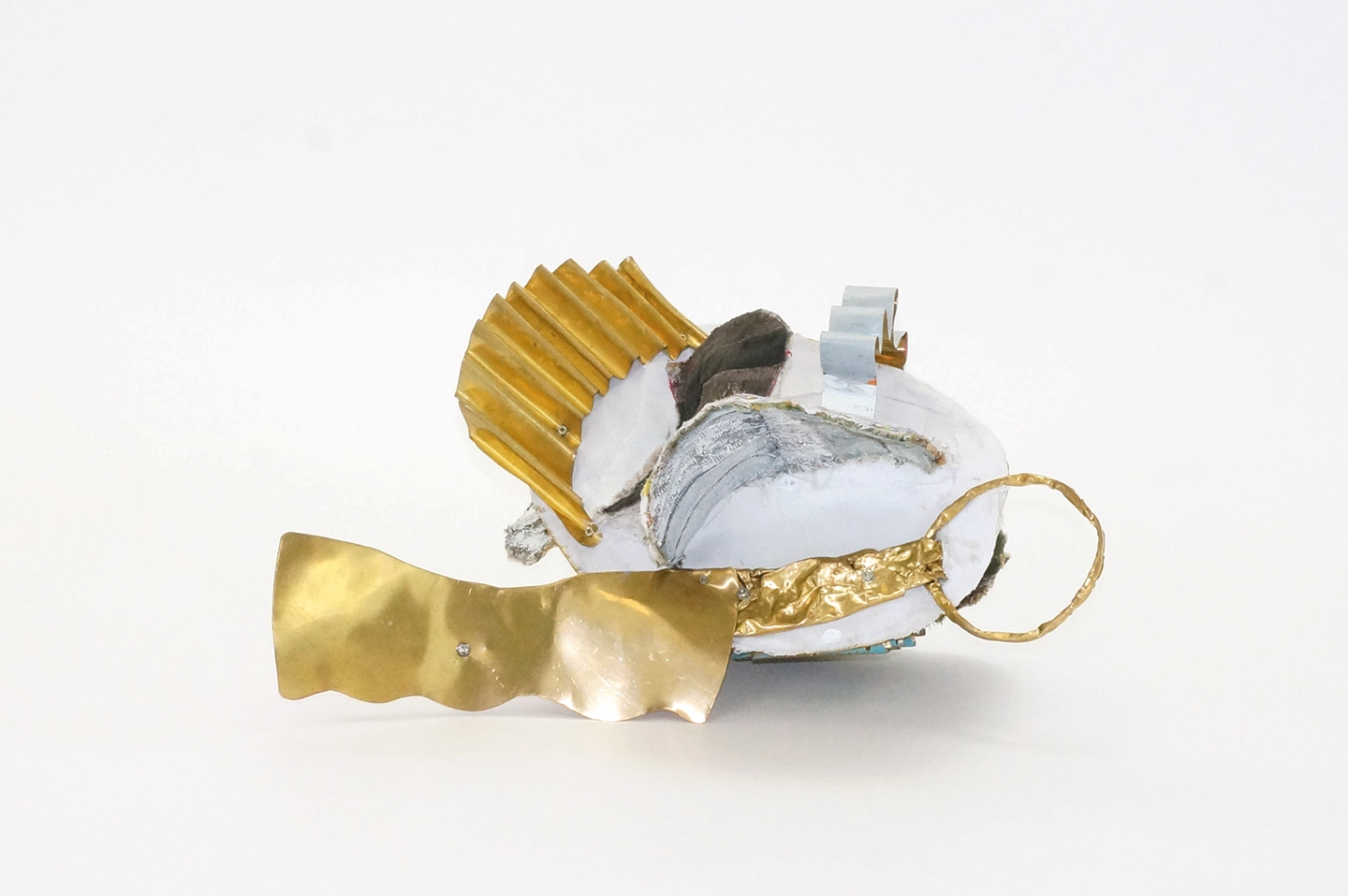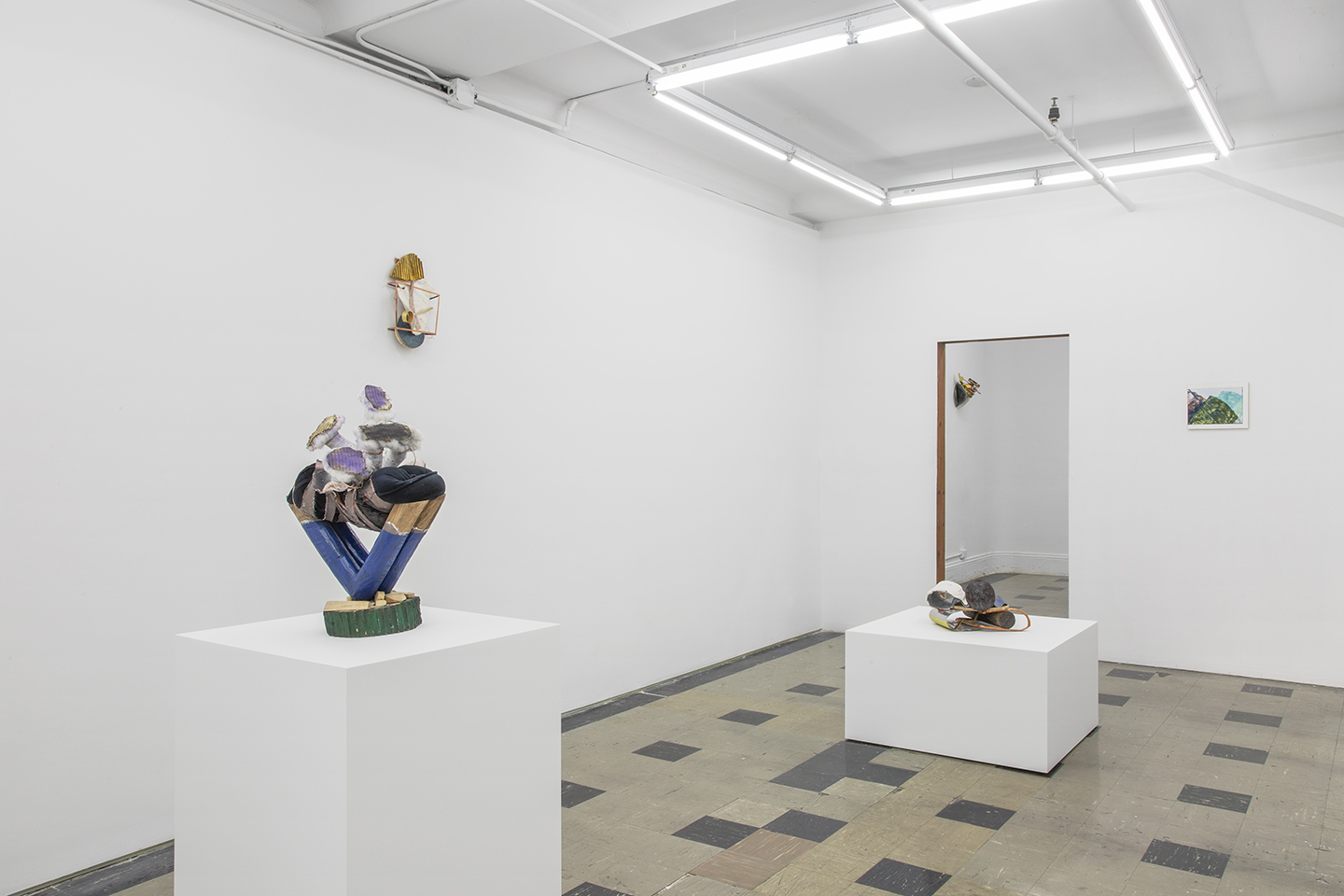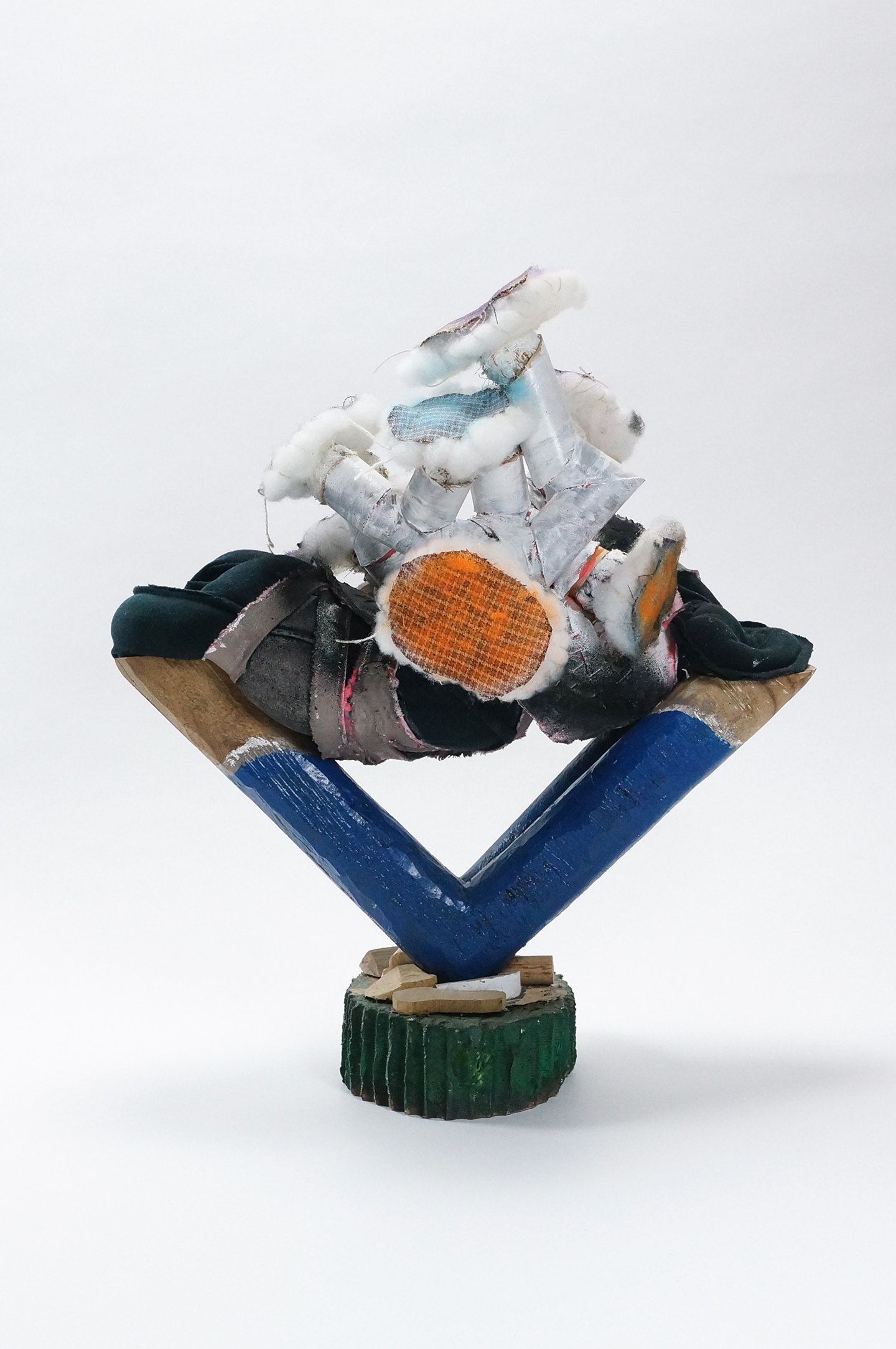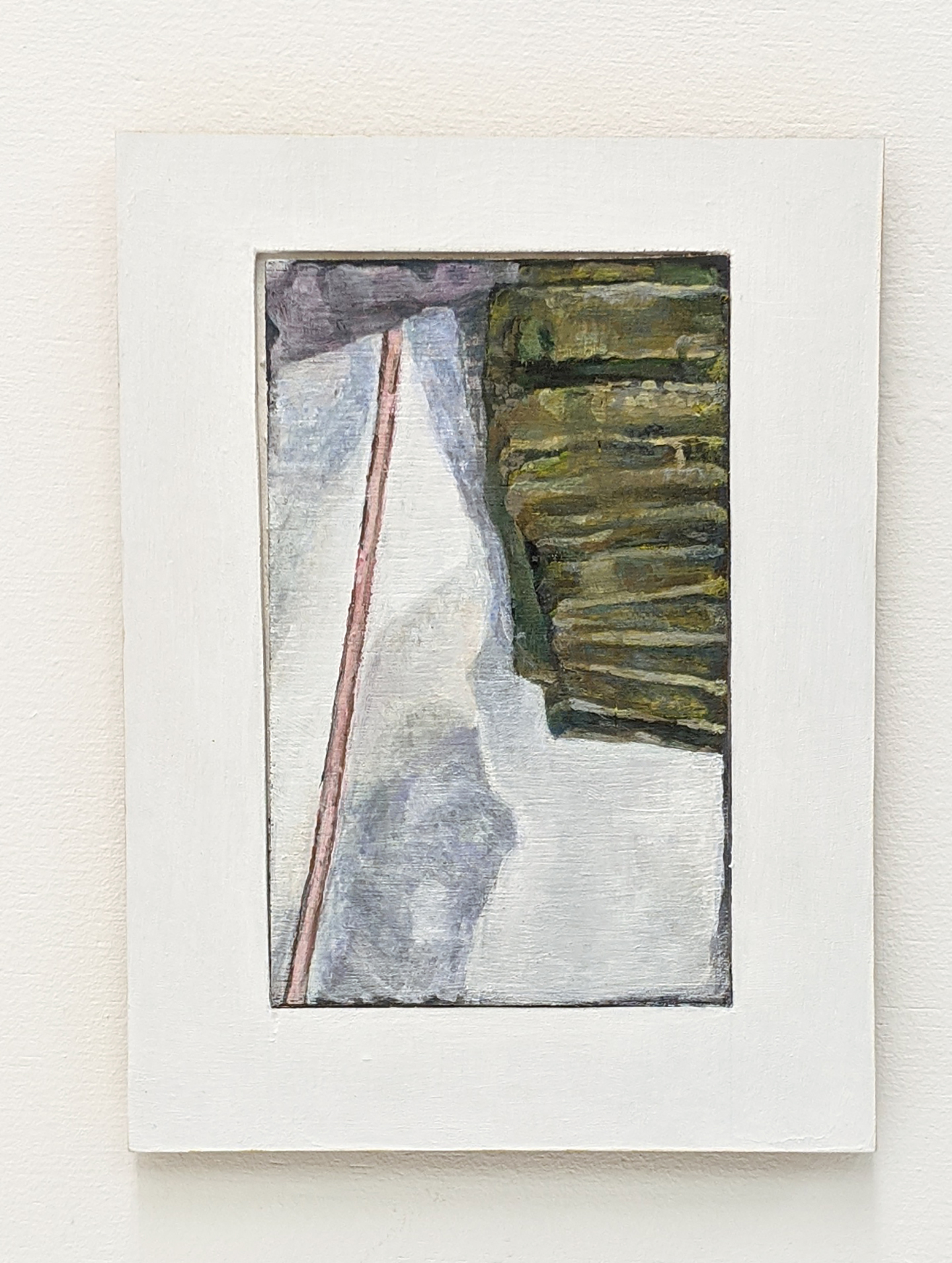 by Harry Burke
Miho Dohi's enigmatic, off-center sculptures and paintings offer alluring, occasionally challenging lessons in viewing. Rhythms and textures jostle as the artist's enigmatic vernacular of squiggles, crumples, folds, and spheres is iteratively reprised in idiosyncratic ways. Dohi's works, made of everyday materials that the artist collects, are paeans to the possibilities of reinvention. They simultaneously place and displace the viewer, displaying the power of transformation in a mutable world.
Dohi has been making the absorbing assemblages she terms buttai, "objects" in Japanese, since 2008. Composed from kanji characters meaning "thing" (but) and "body" (tai), this moniker speaks to the elasticity of the works, in which meanings readily multiply. In spring 2020 the artist, who lives in the Japanese coastal prefecture of Kanagawa, was set to mount her first US museum show at The Renaissance Society, Chicago. Amid the intensifying pandemic, the exhibition was staged online, and consisted of close-up portraits of twenty-seven buttai. The sculptures were photographed against a vivid white background, with shadows minimized. Architectural markers were effectively absent, although a handful rested on sleek, upright plinths. 
Though the serial sculptures are numbered systematically, each is a riot of intuition. In buttai 46 (2018), temporalities commingle. The sculpture features a worn wooden understructure, reminiscent of driftwood, and is capped by a flat, pearly beret. Underneath this is a gluey coil of white plaster and a glossy, crumpled leaflet peddling kitchen appliances. Affixed to one end is a gold disk marked with a thin, spiraling line. Framed by neutral, earthy tones, the flyer's clamor of products and prices speaks to the aspirational economics of capitalist accumulation. The spiral, however, evokes cyclicality. In his 1967 lecture "Of Other Spaces," Michel Foucault asserted: "We are in the epoch of simultaneity: we are in the epoch of juxtaposition, the epoch of the near and far, of the side-by-side, of the dispersed."1 Dohi's buttai playfully muddle Foucault's words, connecting wayward spaces and drifting times.
The philosopher's oft-cited text outlines the notion of heterotopia, his term for places that are both real and unreal. Transposing this concept to the realm of literature, Ngũgĩ wa Thiong'o argues that a singular object—in his analysis, the novel—can resonate globally, inasmuch as "the world it mirrors is one of unity in disunity, of oneness in diversity, of constant motion and change." His words offer a compelling schematic for Dohi's buttai. Indeed, buttai 57 (2019)—comprised of two pinched orange blobs with gold veins, a turquoise, V-shaped wedge of wood, and four thin sheets of bent and waved aluminum and brass—is flush with what Thiong'o calls "the magic of the ordinary."2 The sculpture models a non-dualistic cosmology in which uncertainty is a filter for reading the environment at large.
In January 2021 Dohi staged her first New York solo exhibition at Gordon Robichaux. Three buttai were laid on plinths, and three others mounted on the wall. The arrangement of works, placed at differing heights, encouraged the eye to roam. Seen in person, the objects—by turns painted, sewed, screwed, and coiled—attest to the tactile choreography of their production. They have no recognizable front, back, top, or bottom, and their surfaces are a revelry of texture that photography can't quite capture. Quiet, yet fizzing with movement, they heuristically explore multiplicity as a mode of being.
The New York presentation featured four untitled acrylic paintings (all 2020) composed on irregularly sized wooden panels that showed cropped, flattened reworkings of iPhone photos of the buttai. In one of these, an olive-green column fills the upper right quadrant. A wedge of wet, concrete gray nestles in the upper left corner, while a glacial white shade, cut by a red diagonal line, fills the remainder of the pictorial plane. Each picture in the show was bordered by a thick, white painted frame.
"Writing about conceptual, feminist and political art as 'escape attempts,'" Lucy R. Lippard concluded "that the ultimate escape attempt would be to free ourselves from the limitations of preconceived notions of art, and in doing so, help to save the planet."3 Like Thiong'o, Lippard sees artworks as arbitrators between local and global scales, and provocatively links art's deconstruction to our planet's reconstruction. Commenting on Dohi's work, Karsten Lund, curator at The Renaissance Society, relays that "in each of her works she sets out to create something she hasn't seen before."4 This latter claim may not, at first glance, carry the political weight of Lippard's, but if Dohi's work teaches us anything, it's that we must look again, and look differently. Her sculptures and paintings pose a simple but enduring question: Why do we see things as we do? By querying received frameworks for viewing, thinking about, and describing art, Dohi's unplaceable objects affirm the potency of transformation in art and in everyday life. Self-referential, but not closed, they illustrate a process of un-knowing in which a world can be configured anew.
[1] Michel Foucault and Jay Miskowiec, "Of Other Spaces," Diacritics 16, no. 1 (Spring 1986): 22.
[2] Ngũgĩ wa Thiong'o, "A Globalectic Heterotopia: Writing a Novel from a Liminal Space," Novel 49, no. 1 (May 1, 2016): 9.
[3] Lucy R. Lippard, Undermining: A Wild Ride through Land Use, Politics, and Art in the Changing West (New York: New Press, 2014), 9.
[4] Karsten Lund, "Audio Tour: Miho Dohi," The Renaissance Society, April 30, 2020, https://renaissancesociety.org/events/1267/audio-tour-miho-dohi/. 
Miho Dohi (b. 1979, Nara Prefecture) lives and works in Kanagawa. Recent solo shows have taken place at Gordon Robichaux, New York (2021); Carpenter Center for the Visual Arts, Cambridge (2020); The Renaissance Society, Chicago (2020); Crèvecœur, Paris (2020); Nonaka-Hill, Los Angeles (2019); HAGIWARA PROJECTS, Tokyo (2018); and Lulu, Mexico City (2018).
Harry Burke is a PhD student in history of art at Yale University.