REVIEWS
"Mike Kelley: Kandors 1999–2011" at Hauser & Wirth, Los Angeles
Close
1
2
3
4
5
6
7
8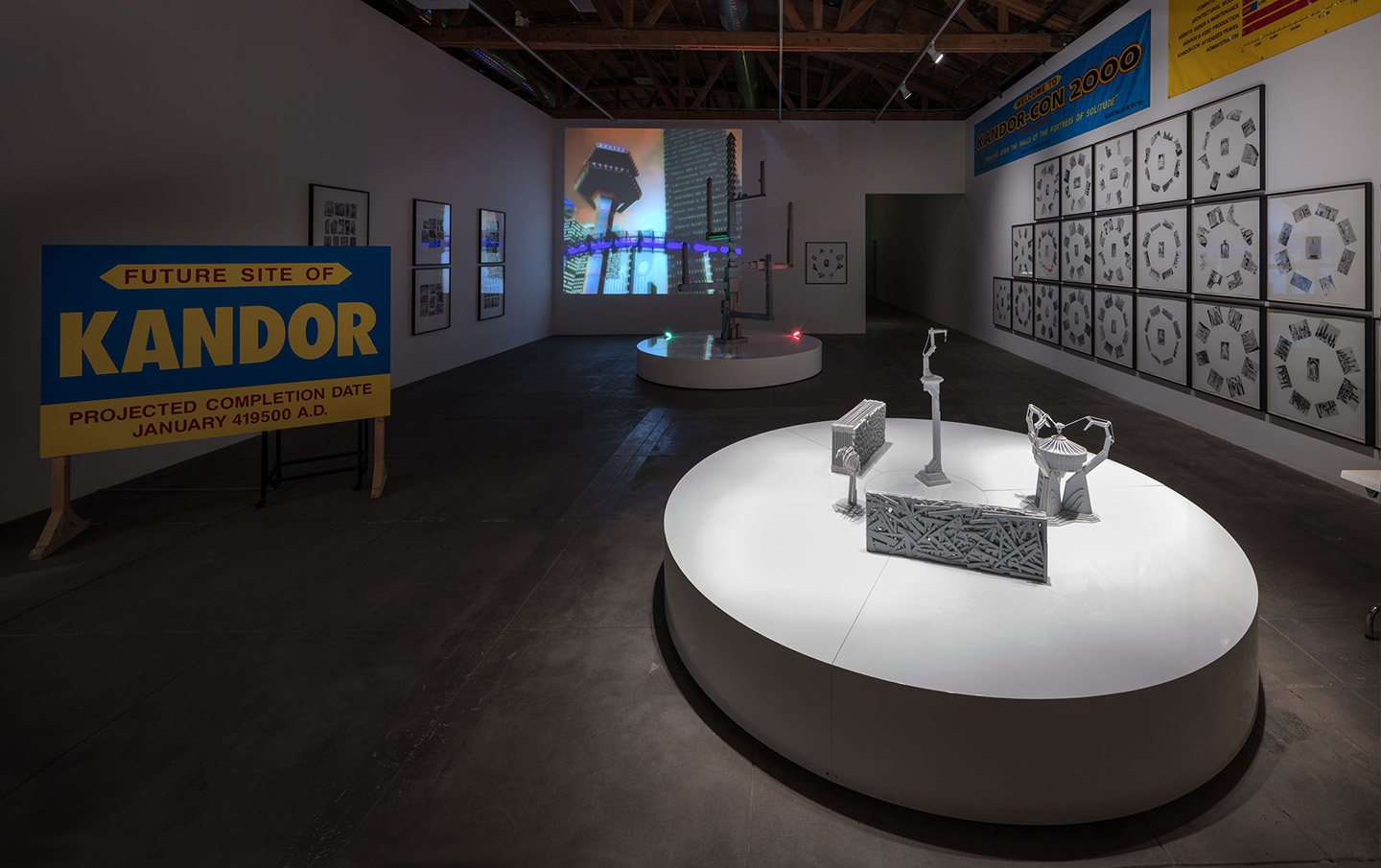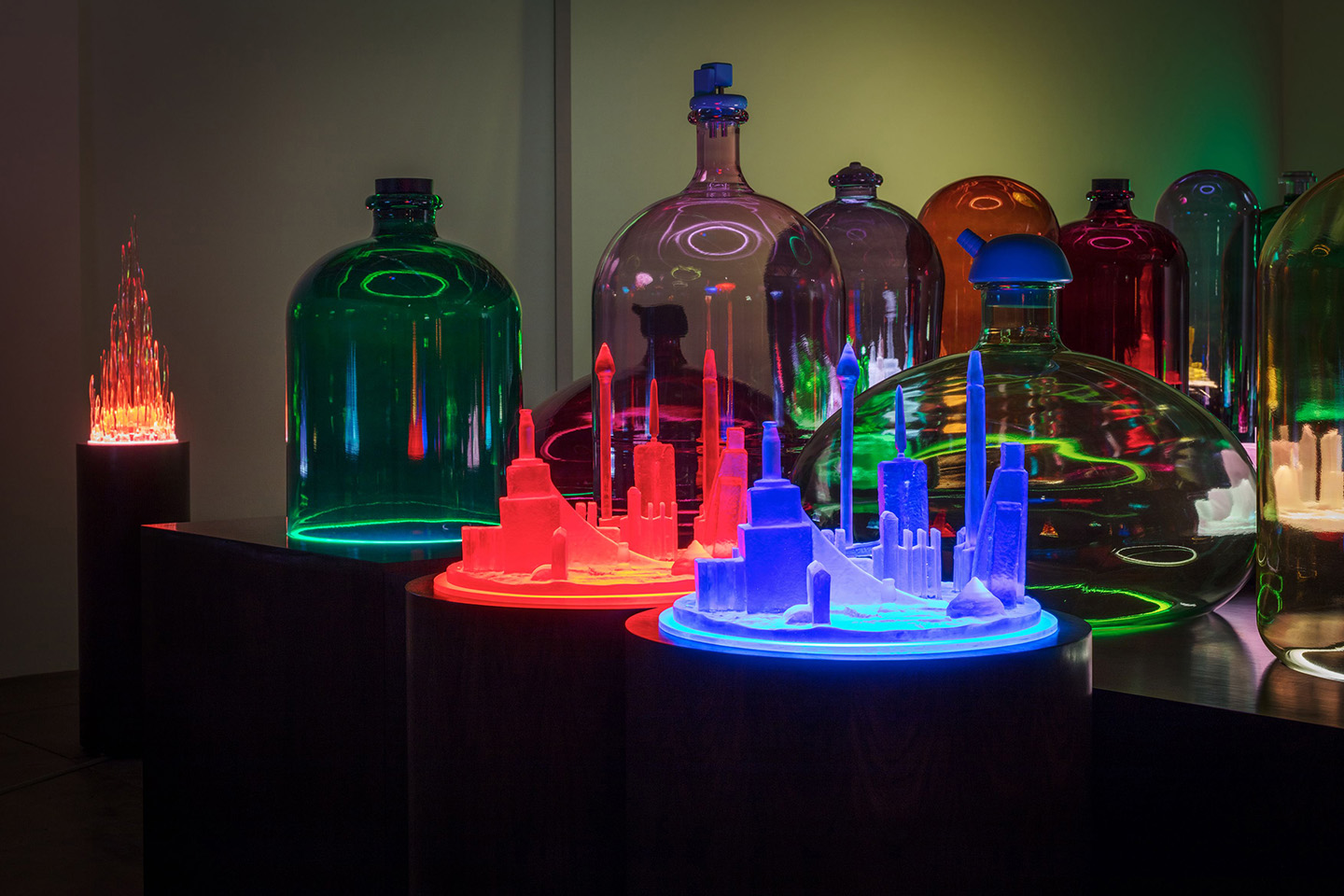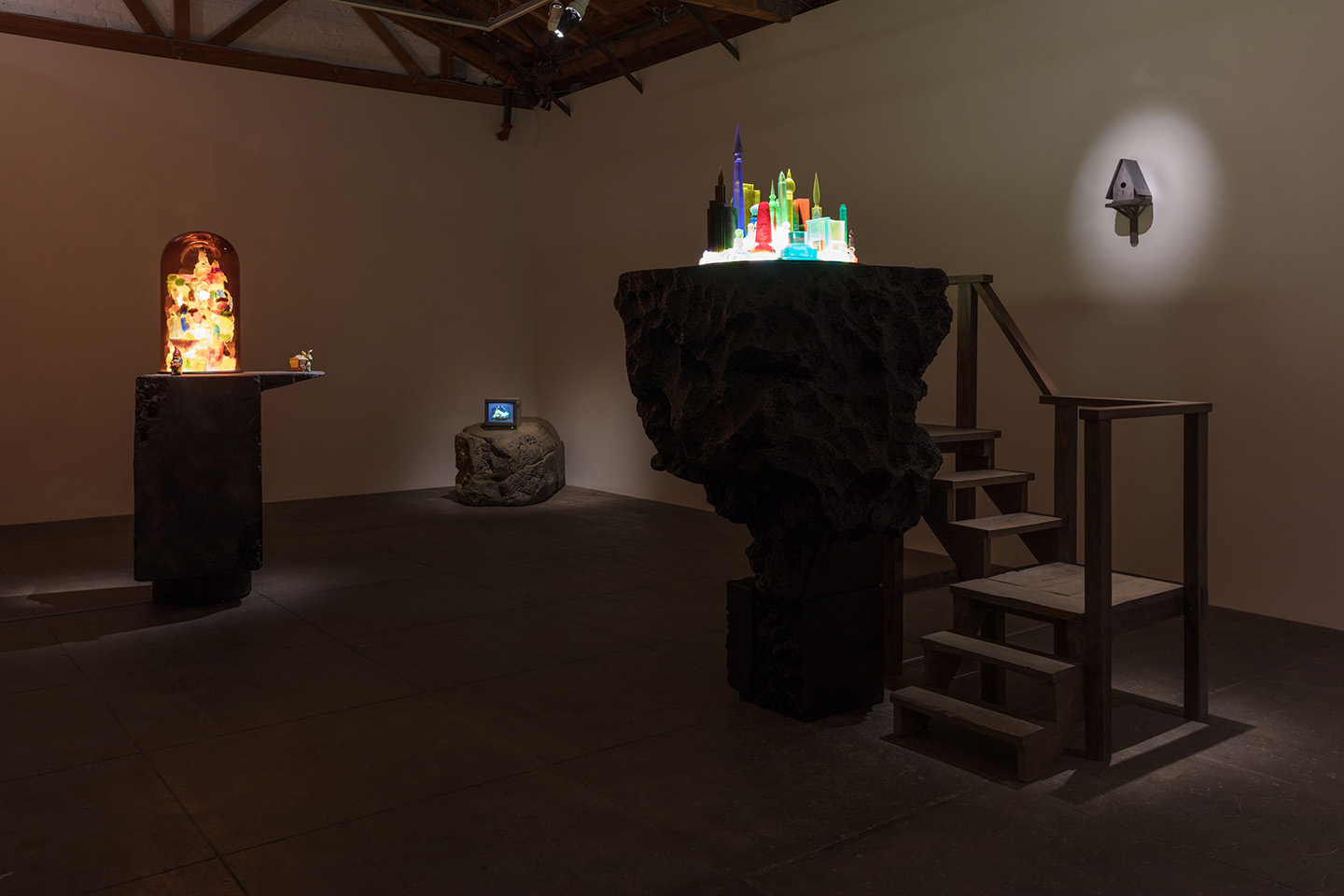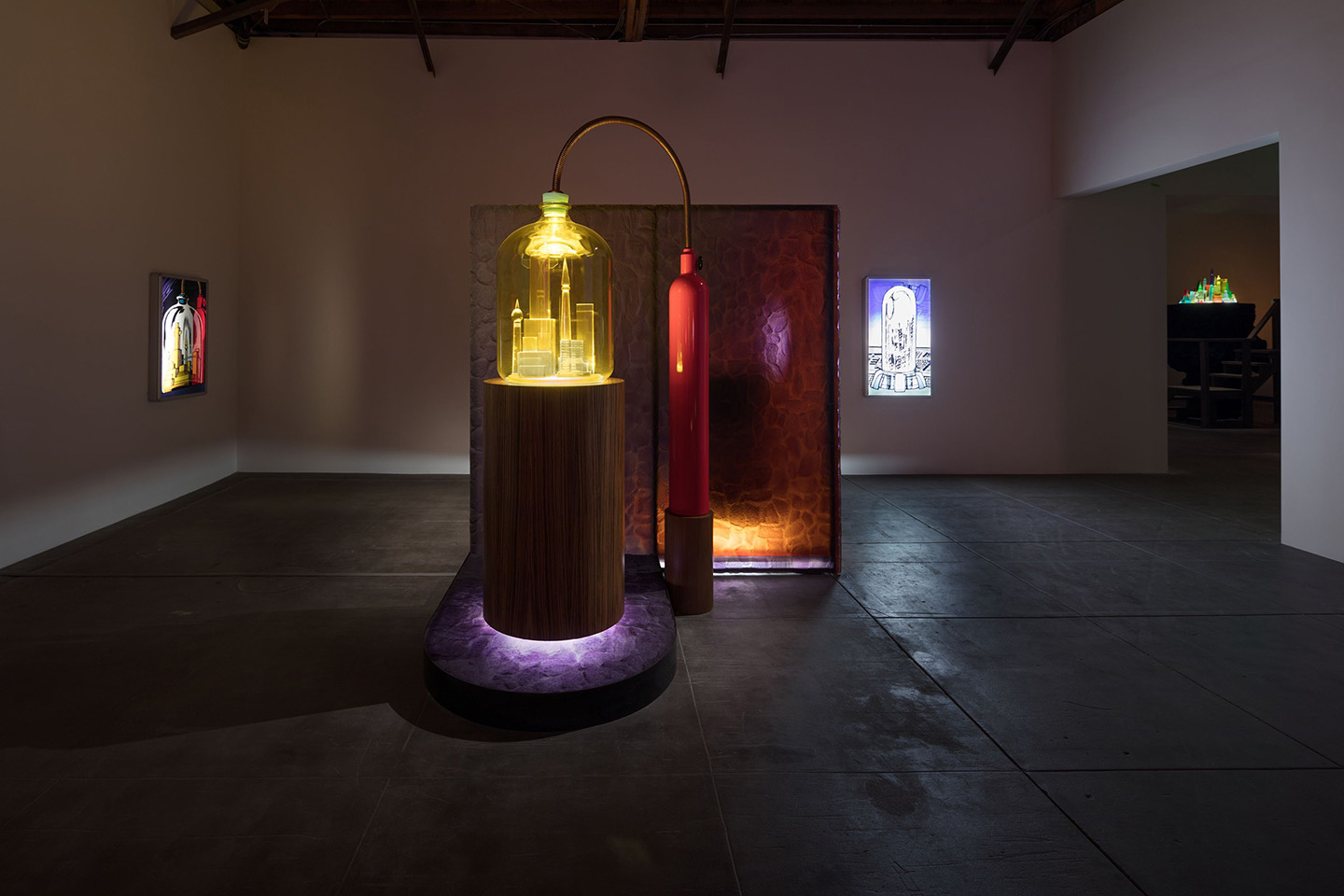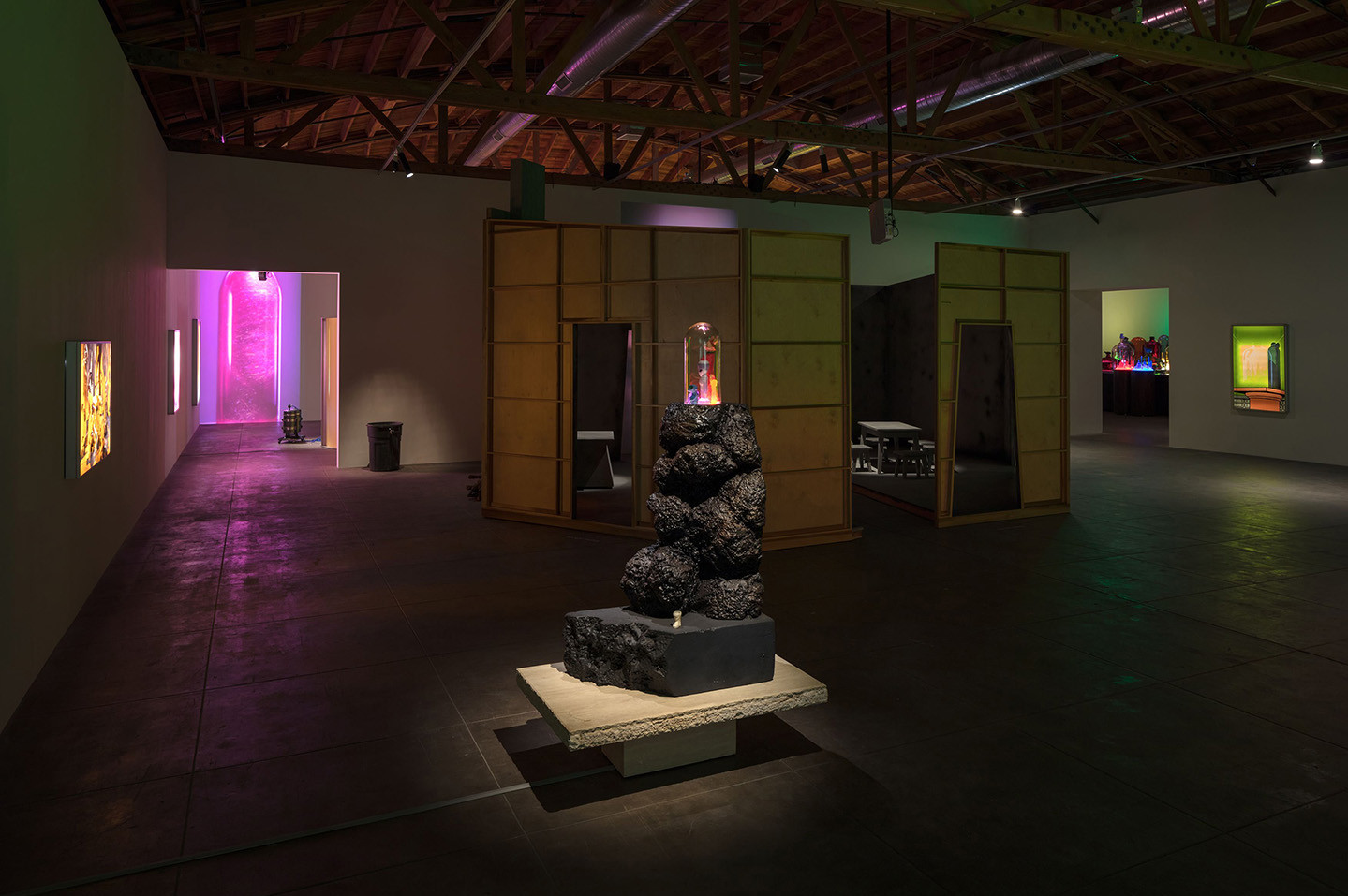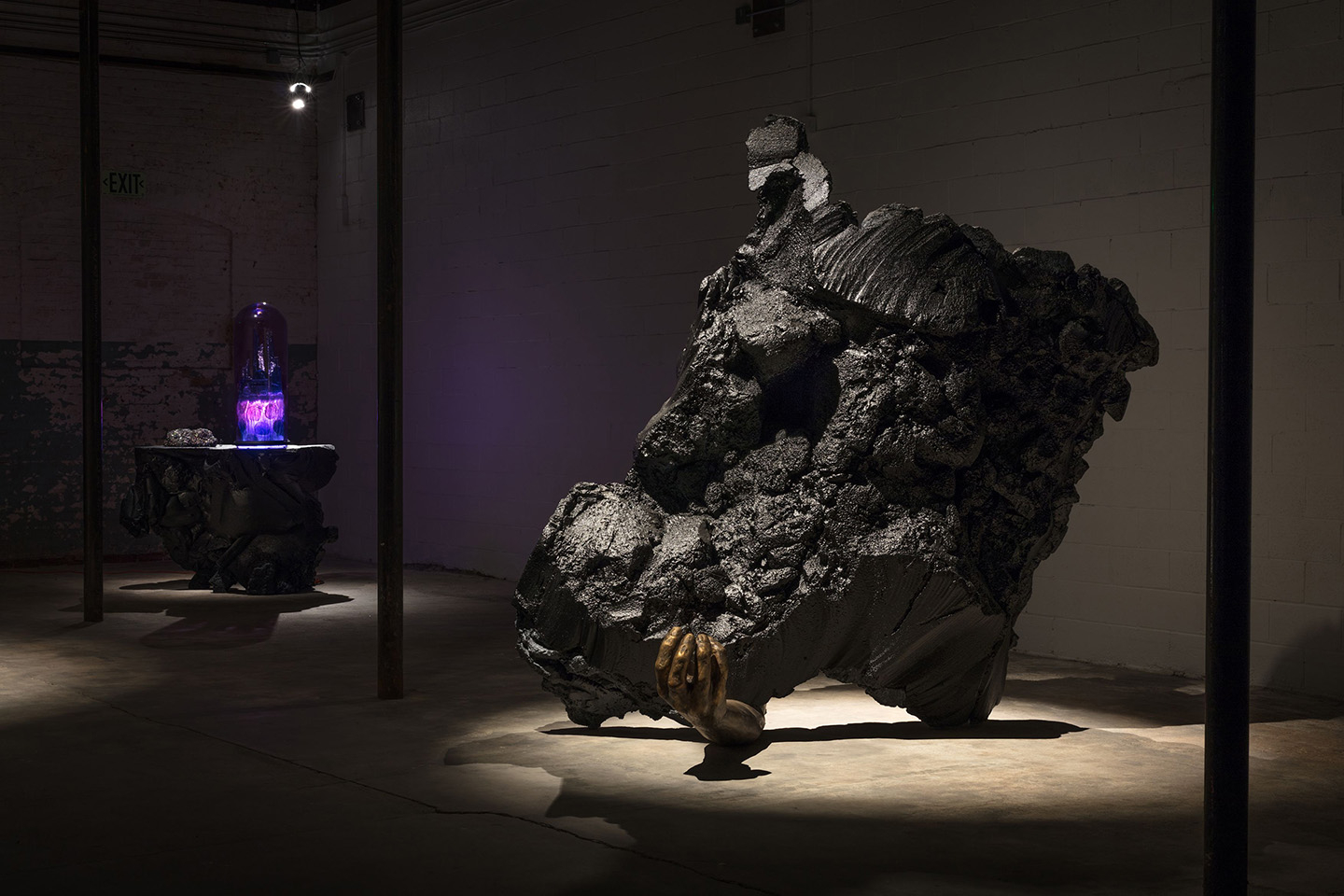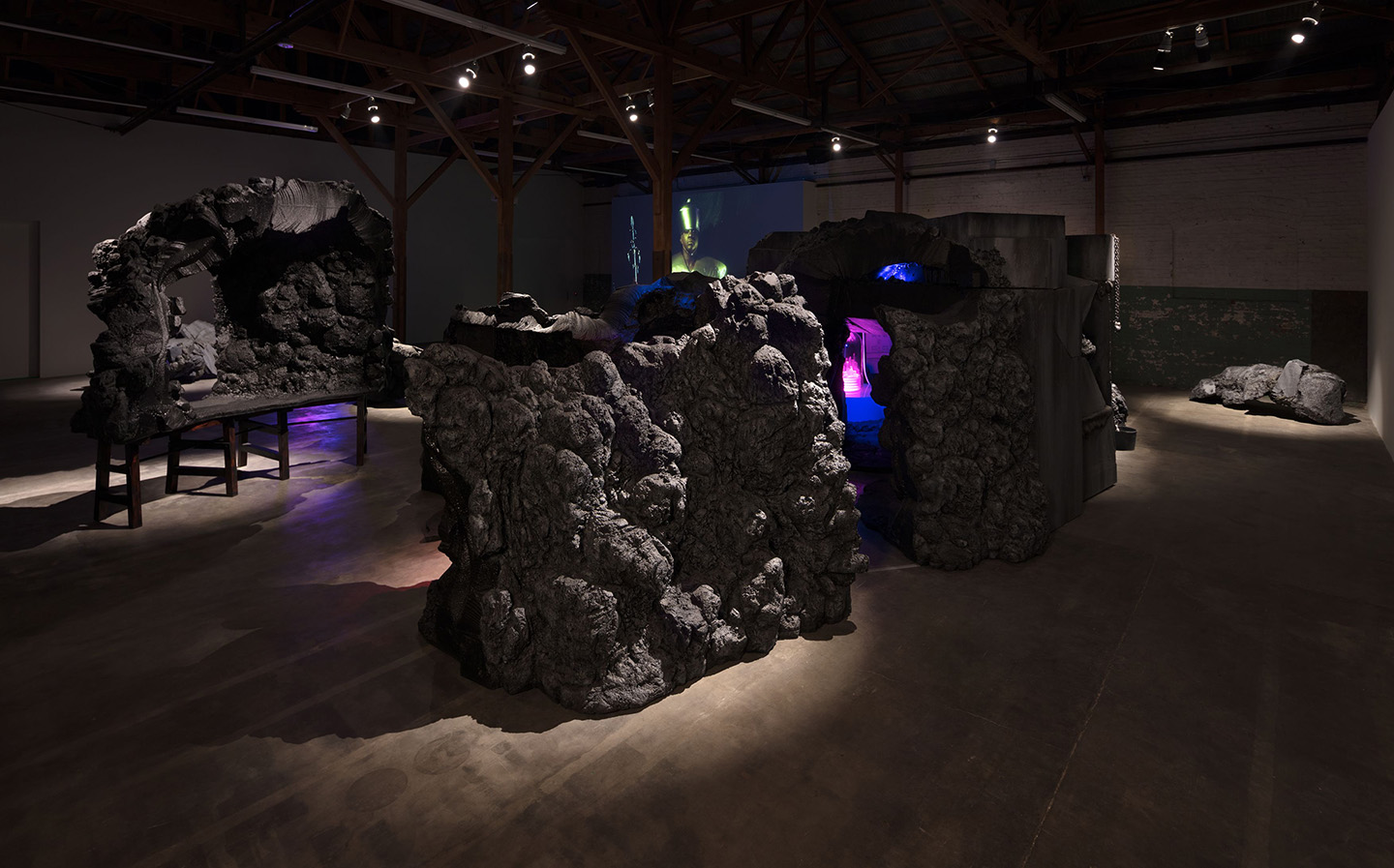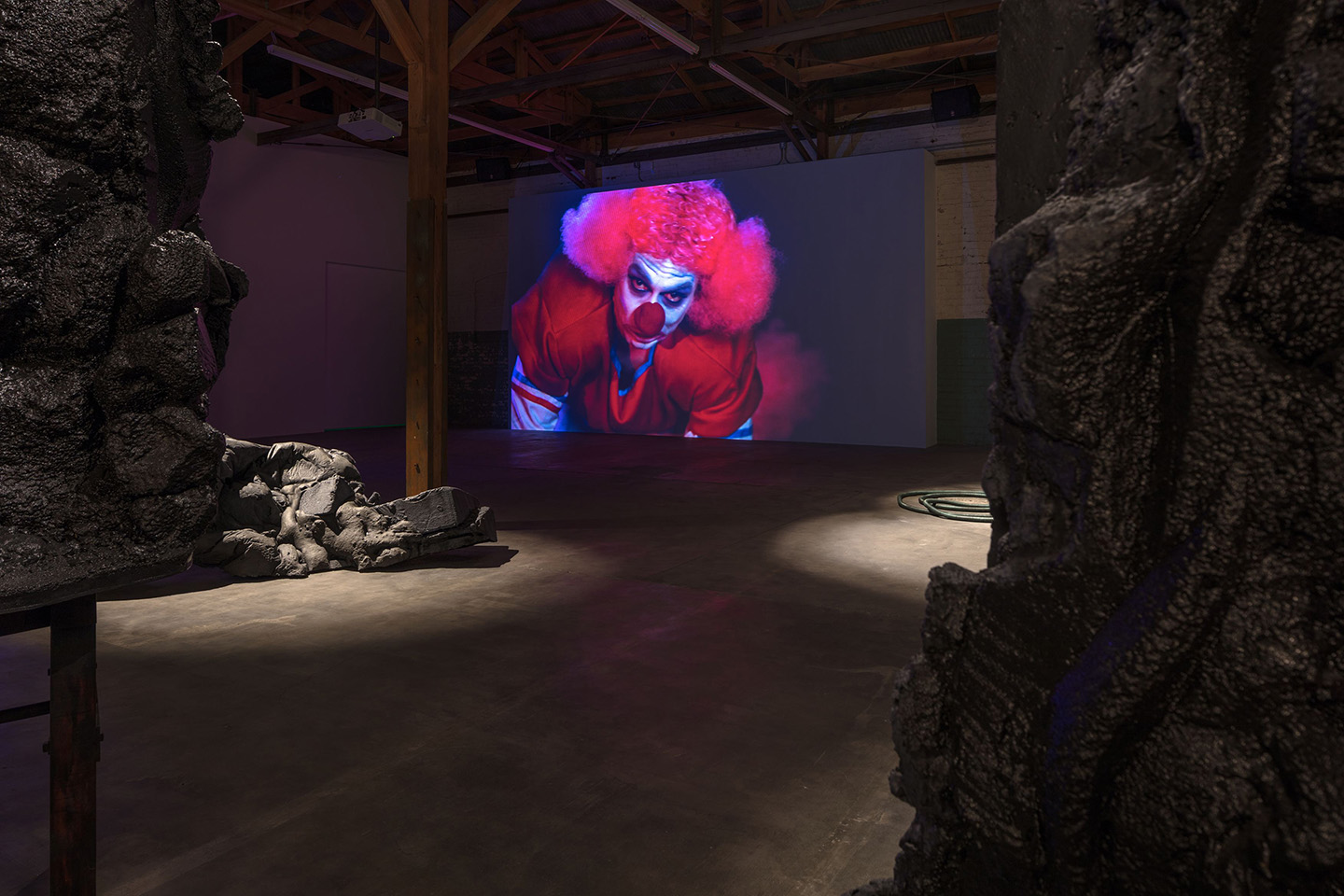 Text by Laura López Paniagua
"Face it Clark… you've been ill!
You created the whole Krypton fantasy to escape the reality of your life…
a reality you couldn't face!"

Uttered by Supergirl in Superman,
no. 309, "Blind Hero's Bluff!"1
The Superman portrayed in issues 307, 308, and 309 (1977) hardly bears any resemblance with "the world's most popular super-hero," known and loved by all. Irate. Depressed. Blasé about potential love interests. Disgusted by human idiocy. Alone. His planet, Krypton, perished long ago. Only his city of birth, Kandor, remains, forever shrunken inside a bell jar. In his Fortress of Solitude, his place of solace on Earth, the bottle stands, encapsulating his past, the wound that never heals, alienating him from the eternally distant earthlings. His loneliness sinks into the muteness and stillness of the frozen arctic oceans.
This is the grim Superman that Mike Kelley invokes in his many works around Kandor, a motif that he explored in several phases, all of which are represented in the comprehensive survey Mike Kelley: Kandors 1999–2011. He is a (super) man ridden by his own melancholy, a being of the shadows hiding in the shadows, as he appears in the video Superman Recites Sections from the Bell Jar and Other Works by Sylvia Plath (1999). "Darkness wipes me out like chalk on a blackboard," declaims Kelley's Superman in his first and only bodily appearance within the artist's oeuvre.2 From that point on he remains but a ghost, haunting the colorful models of the city of Kandor that Kelley produced ad absurdum. These sculptures should not be mistaken for gleeful pop. They are poisoned candy. Yet already in the video, Superman is spectral—or more accurately put, possessed, merging into oneness with Sylvia Plath by virtue of her speech in his tongue.
By the beginning of the 1990s, Kelley had had enough of the plush toy works that had gained him notoriety in the art world. Despite his many efforts to explain the formal and semiotic inquiries behind these pieces, he seemingly could not escape their pervasive interpretation as signs of an abusive childhood that he was assumed to have suffered. His frustration propelled him to embark on a reverse-hero journey dictated by the sign of the times: in this victim culture, the protagonist plunges into the depths of his own sick and ever-changing memory.3 And stays there. His celebrated Educational Complex (1995) was one of his first incursions into the belly of the memory-beast. This architectural model featured all the buildings where his allegedly traumatic education had taken place, with the parts that he could not remember left blank in allusion to a social phenomenon of the time, repressed memory syndrome, a pseudo-theory, later debunked, that captivated the American imagination for a whole decade. His dystopian city of trauma was a symbol of the zeitgeist: the contemporary archetypal man is mystified by his own pathological past, which is buried in the fogs of a memory that he cannot access. Yet this representation was perhaps too personal to get his message across. Thus came Superman into the scene,4 as the parallelism between Kelley's Educational Complex and Superman's bottled Kandor was more than fitting, and the superhero was a figure anyone in the Western world (and probably beyond) would recognize. In what, in Jungian terms, would be recognized as a synchrony,5 the Superman myth carried within it a meaningful coincidence that Kelley could not overlook: Kandor was stored in a bell jar, a metaphor for psychic disconnection used by one of Kelley's true heroes, Sylvia Plath, an admiration he shared with Öyvind Falhström, an artist who influenced him deeply.6
Victimhood and the malleability and elusiveness of memory were the leitmotif of Kelley's oeuvre from the 1990s until his death in 2012, a game he played at first with irony and cunning, and that progressively became dangerously entangled with his own personal life. The Kandor theme was one of the three primary lines of work he pursued during this period, the other two being variations on the topic of the symbolic "pathological" architecture of his past, which started out with Educational Complex and finished with The Mobile Homestead (2013), a life-size replica of his childhood home, and Extracurricular Activity Projective Reconstruction (2000-2011), a vast collection of videos representing recovered memories of abuse, thus filling the blank-memory-lapse-blocks of Educational Complex.
These three branches of work were closely intertwined. Indeed, the Kandor works grew from Educational Complex, yet its ominous presence also manifests in Extracurricular Activity Projective Reconstruction, especially toward the end of the series (and of Kelley's life), in video number 36, Vice Anglais (2011), also included at the Hauser & Wirth exhibition, projected on a screen inside the installation Exploded Fortress of Solitude (2011). We are now walking among the ruins of Superman's hideout. While everything is destroyed, pink-bottled Kandor remains, triumphant. It seems the beast won the battle. The place once warmed by the soft communion with Plath is now just a cold shell. On the screen we see the last inhabitants of the fortress (Vice Anglais), a gang of perverts indulging in debauchery, in a setting halfway between Dario Argento and Jess Franco.7 Years before, in the first video of this series, A Domestic Scene (2000), the two characters of the story discuss suicide. "The perfumed oven gases of Kandor produce strange flowers," says one. "Let's cross over to a gentler world, a world of beauty, intelligence, art, and poetry," replies the other. "Yes, yes, Sylvia Plath is there! I can see her!" Opposite the gleaming bell jar, a cavity full of gold. Is it the pot of gold at the end of the rainbow? Is it, perhaps, a final message about the fate of Kelley's art?
1. G. Conway, J. L. García-López, "Blind Hero's Bluff," Superman, no. 309 (Burbank, CA: DC Comics, 1977).
2. The quote is from Sylvia Plath, "Face Lift," in The Collected Poems of Sylvia Plath (New York: Buccaneer Books, 1981), 155.
3. See Mike Kelley, "Architectural Non-Memory Replaced with Psychic Reality" (1996), in Minor Histories: Statements, Conversations, Proposals (Cambridge, MA, and London: MIT Press, 2004), 320.
4. See Mike Kelley, Mike Kelley. Kandors. Jablonka Galerie (Munich: Hirmer Verlag, 2010), 53.
5. Kelley was a reader of Carl Jung. See for instance Mike Kelley, "The Aesthetics of Ufology" (1997), in Minor Histories, 406.
6. See Mike Kelley, "Myth Science" (1995), in Foul Perfection: Essays and Criticism (Cambridge, MA, and London: MIT Press, 2003), 173.
7. Kelley affirmed that he patterned this video after the B horror films of the Hammer Studios. E. Meyer-Hermann, interview with Mike Kelley, 2011, in Mike Kelley, ed. J. C. Welchman, A. Goldstein, G. Baker, et al. (London: Phaidon, 2011), 375. However, the aesthetics of the work strongly recall Dario Argento's Suspiria (1977) and Jess Franco's Marquis de Sade: Justine (1969).
.
at Hauser & Wirth, Los Angeles
until 21 January 2018