EXHIBITIONS
Miki Tallone "In a Low Voice" at Listen to the Sirens, Gibraltar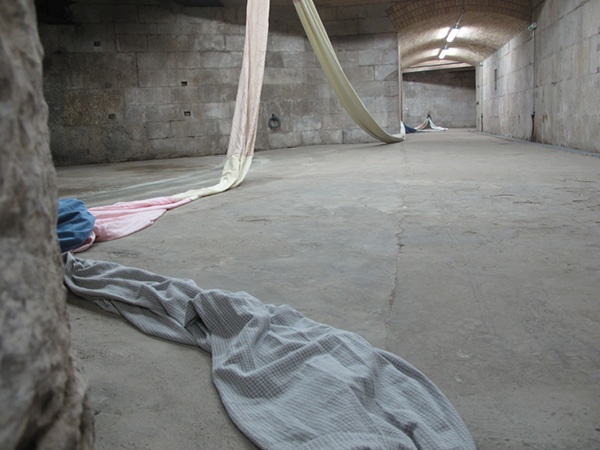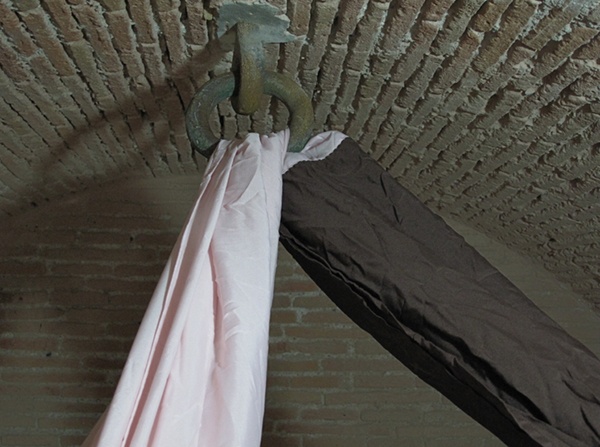 The first artist invited to work in Listen to the Sirens | Space for Contemporary Art is Miki Tallone. The experience of this artist, originally from Canton Ticino (Switzerland), being bound up with plastic-installational concerns rather than those of a site-specific character,  correlated to research into a geographical and identity nature, was considered essential in developing an experimental project that related the construction of a solo exhibition with a socio-historical research related to the history of Gibraltar.

"In a Low Voice" grew out of these principles. The project inaugurates Listen to the Sirens | Space for Contemporary Art.

To create her work, the Swiss artist decided to broach a highly sensitive issue in the history of Gibraltar: the evacuation of civilians from the fortress during World War II. In this respect, in the recent months spent developing the project, the artist wrote:
"Knowing the history of Gibraltar I decided to tackle the delicate issue of evacuation during the World War II. I do not, however, wish to deal with the issue from a strictly historical or political angle, but to recover the traces of a shared visual memory. These traces, for me, are represented by the vision of the 'sheets' that all the women and their evacuated families had to leave in their homes.
With these few lines I asked every family that had a connection with the evacuation, which marked the history of Gibraltar and especially the personal history of each family, to take part in an action: to donate oneof their sheets today, a sign of everyday life, in memory of a story that remains in the memory of many of the residents."
"In a Low Voice" is the title of this work. It is the voice that gains in importance; and history can make its way when so many individuals speak softly and from their hearts.
Beside the presentation of this installation, the exhibition sees the production of another new work, a video, which bears the same title as the exhibition and amplifies and intensifies the temporal aspect, the dimension of the work's traversability (in memory and travel).
The exhibition is completed by"Can you give me my position", an artist book produced by Miki Tallone for the exhibition at the National Gallery of Iceland in 2013, which forms the theoretical premise of the current project.
The exbition is promoted by Ministry of Culture of the Government of Gibraltar.
.
at Listen to the Sirens, Gibraltar
until 23 May 2014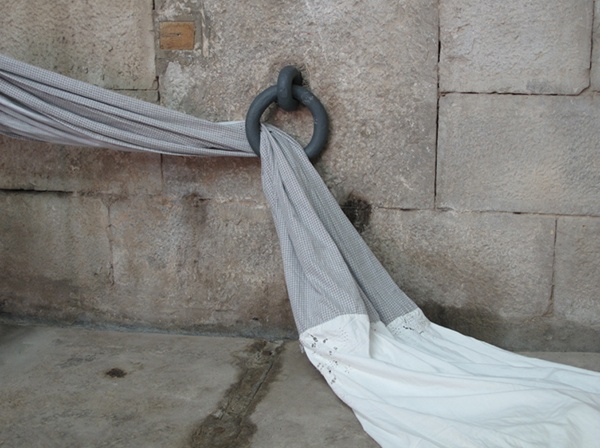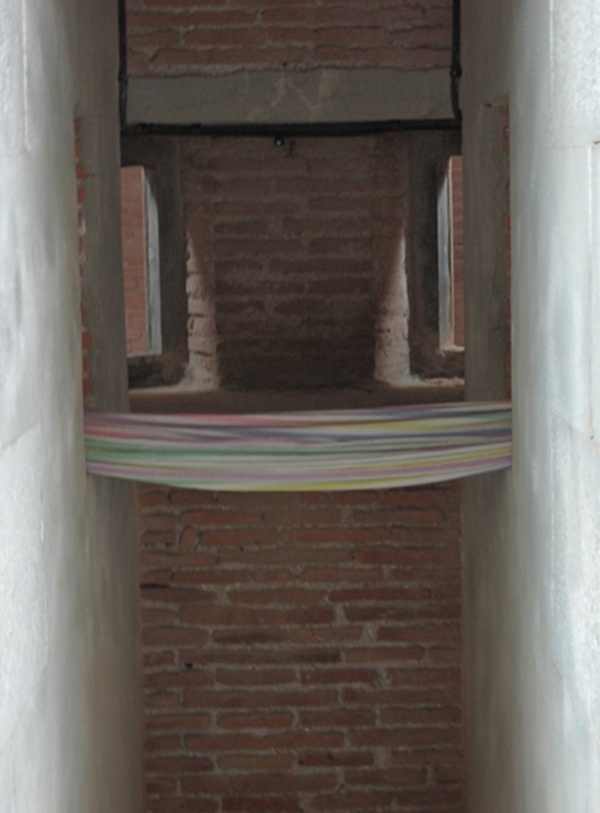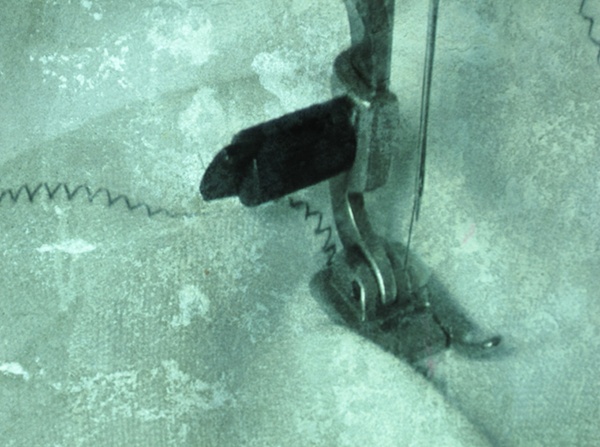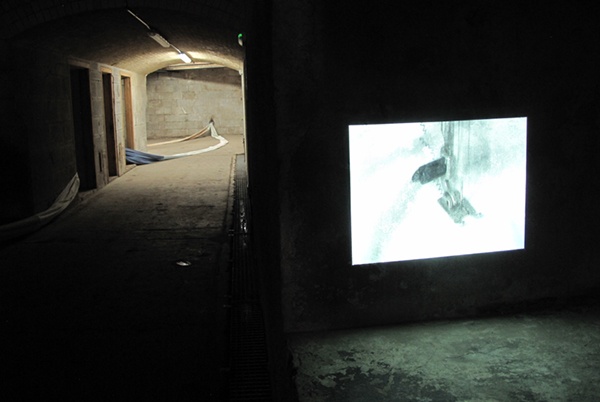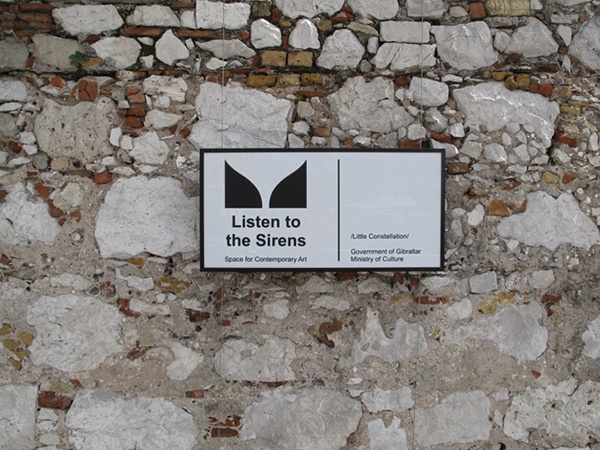 Miki Tallone, "In a Low Voice" installation views at Listen to the Sirens, Gibraltar, 2014