News
MILANO ART BULLETIN

Milano Art Bulletin is a platform for contemporary art made up of a website and a newsletter that keeps professionals and enthusiasts up to date about gallery and museum exhibitions in Milan.
The project identity and web design is handled by Mousse Art Agency, while the web interface is supported by Artshell.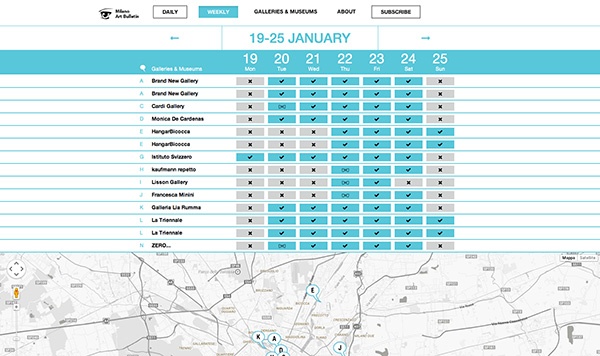 Cover image by Giovanna Silva.