EXHIBITIONS
Mimmo Rotella at Galleria Christian Stein, Milan
Close
1
2
3
4
5
6
7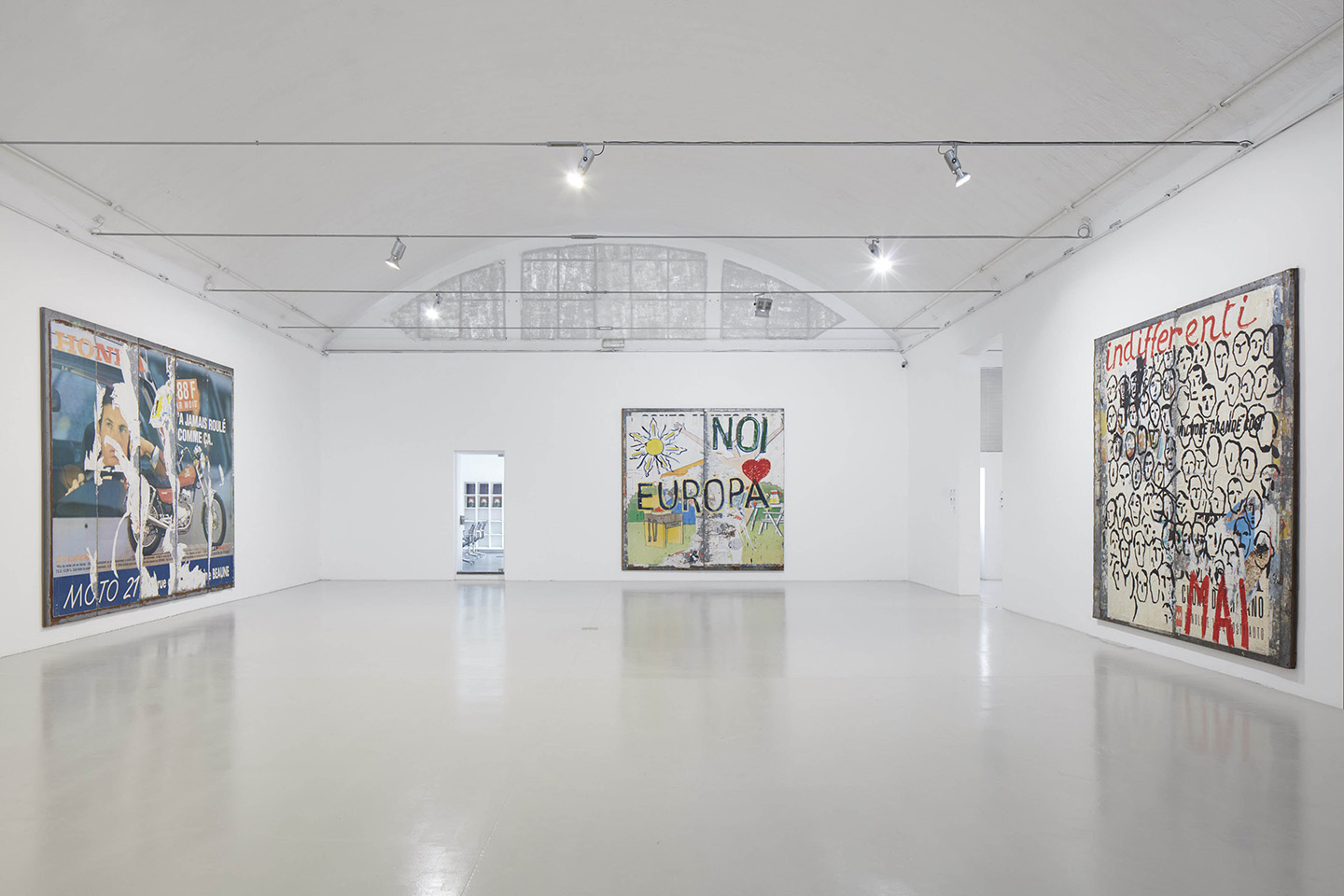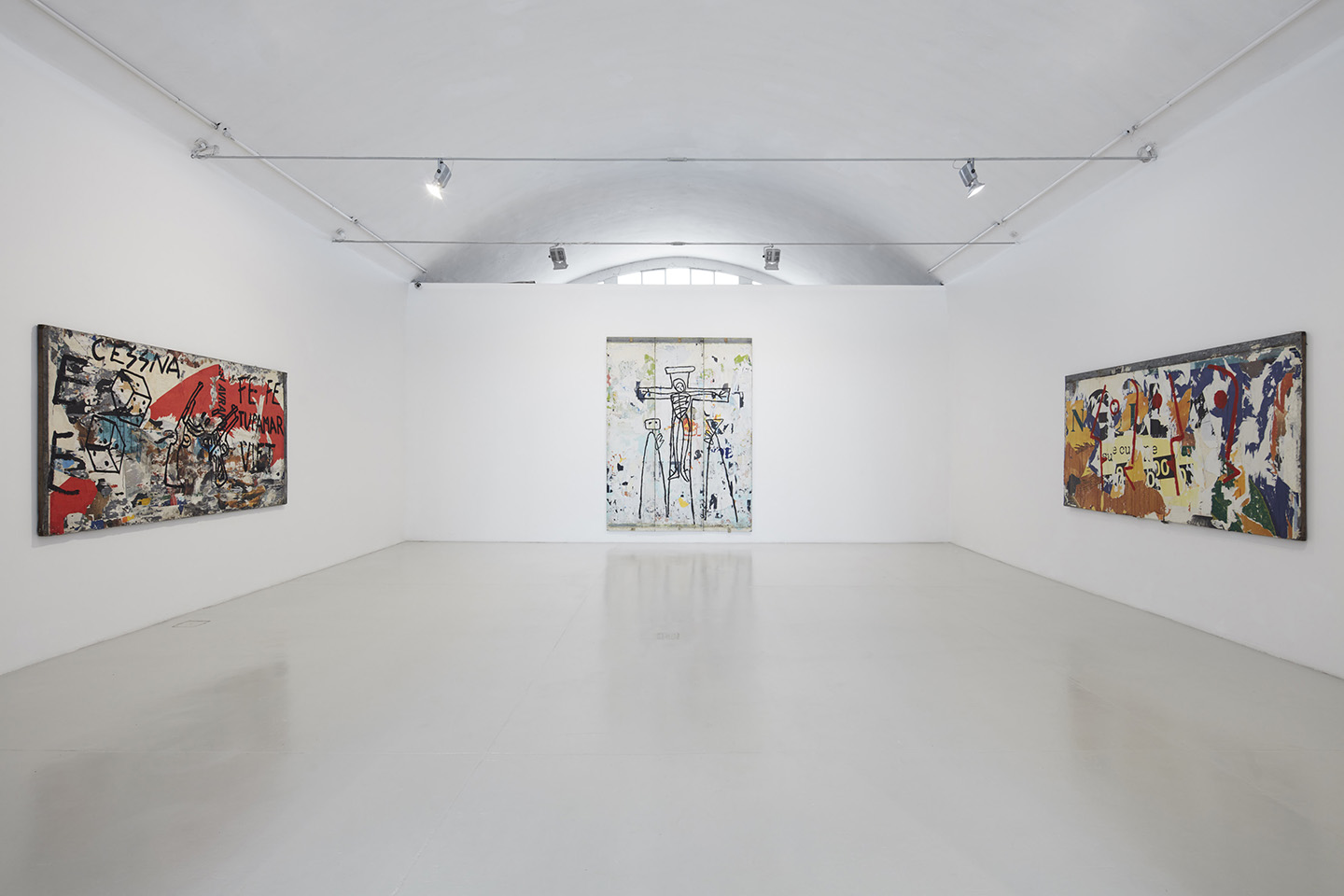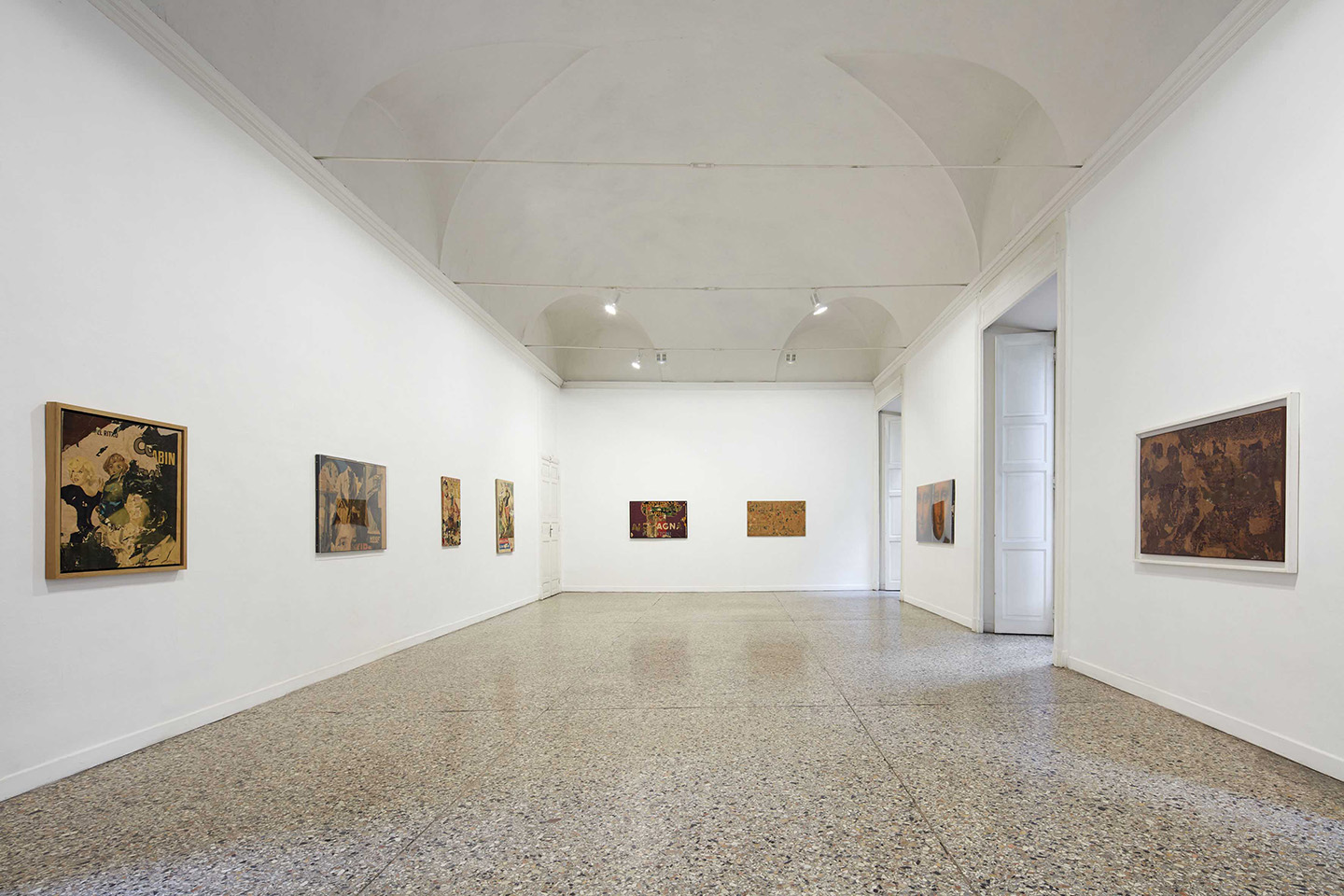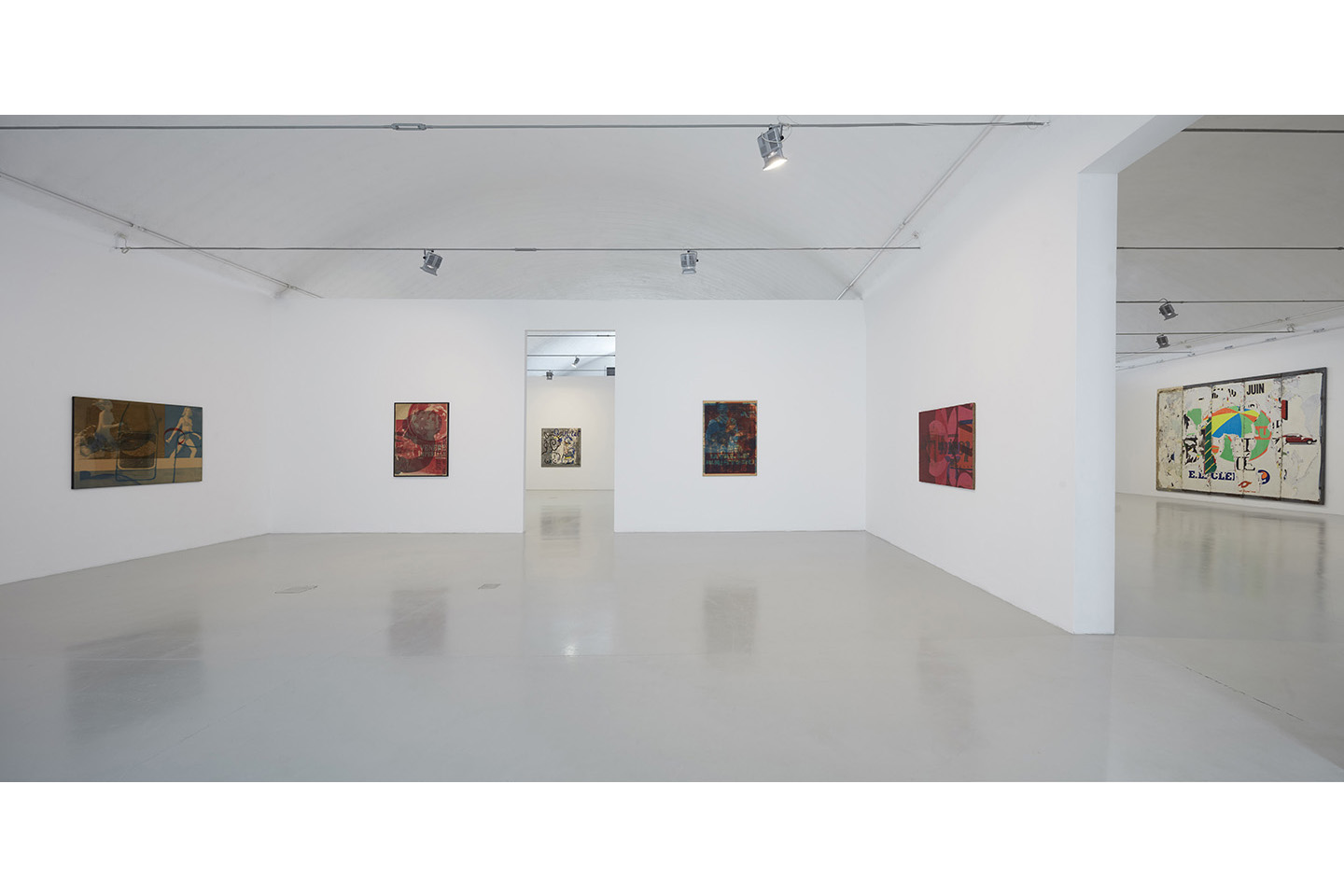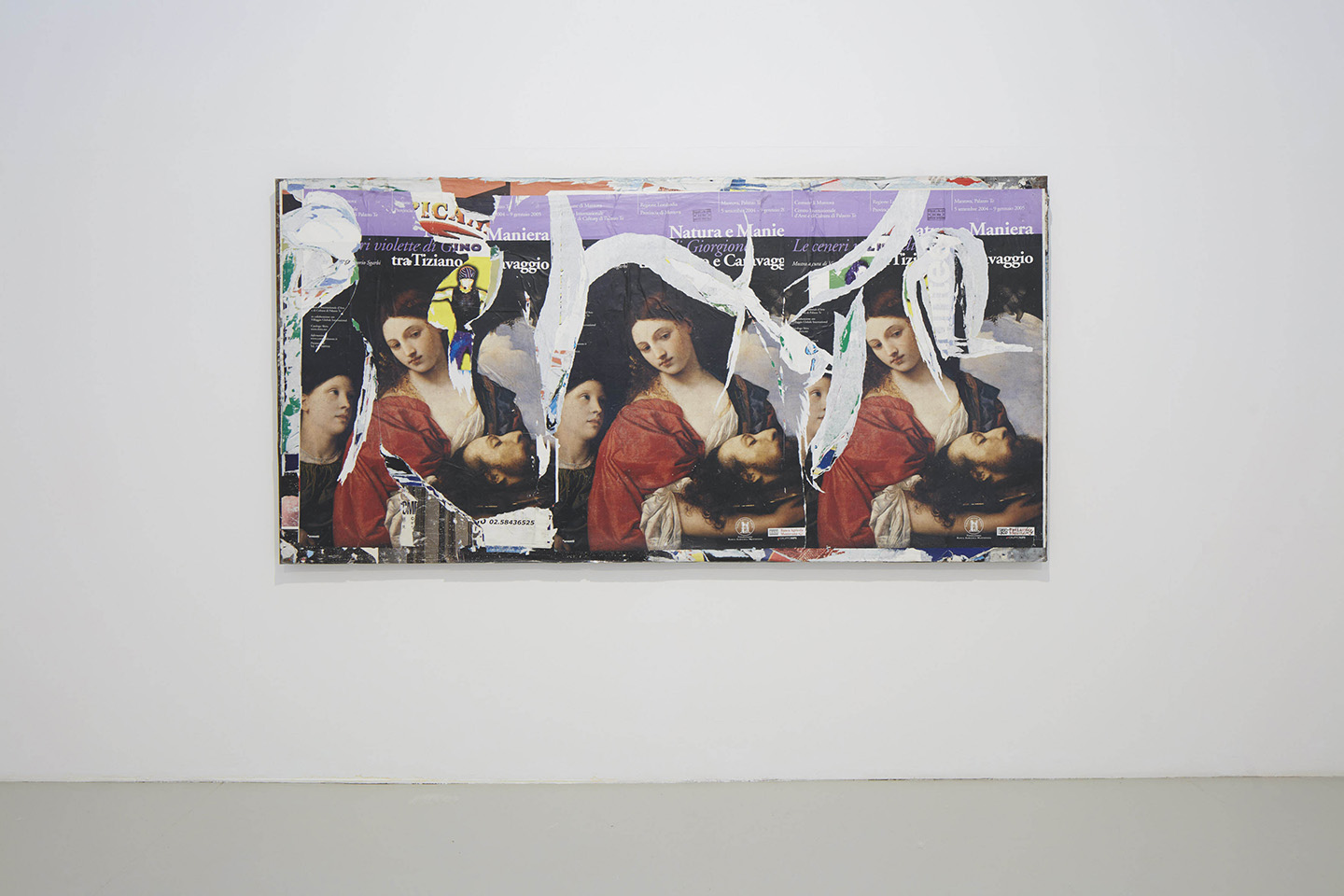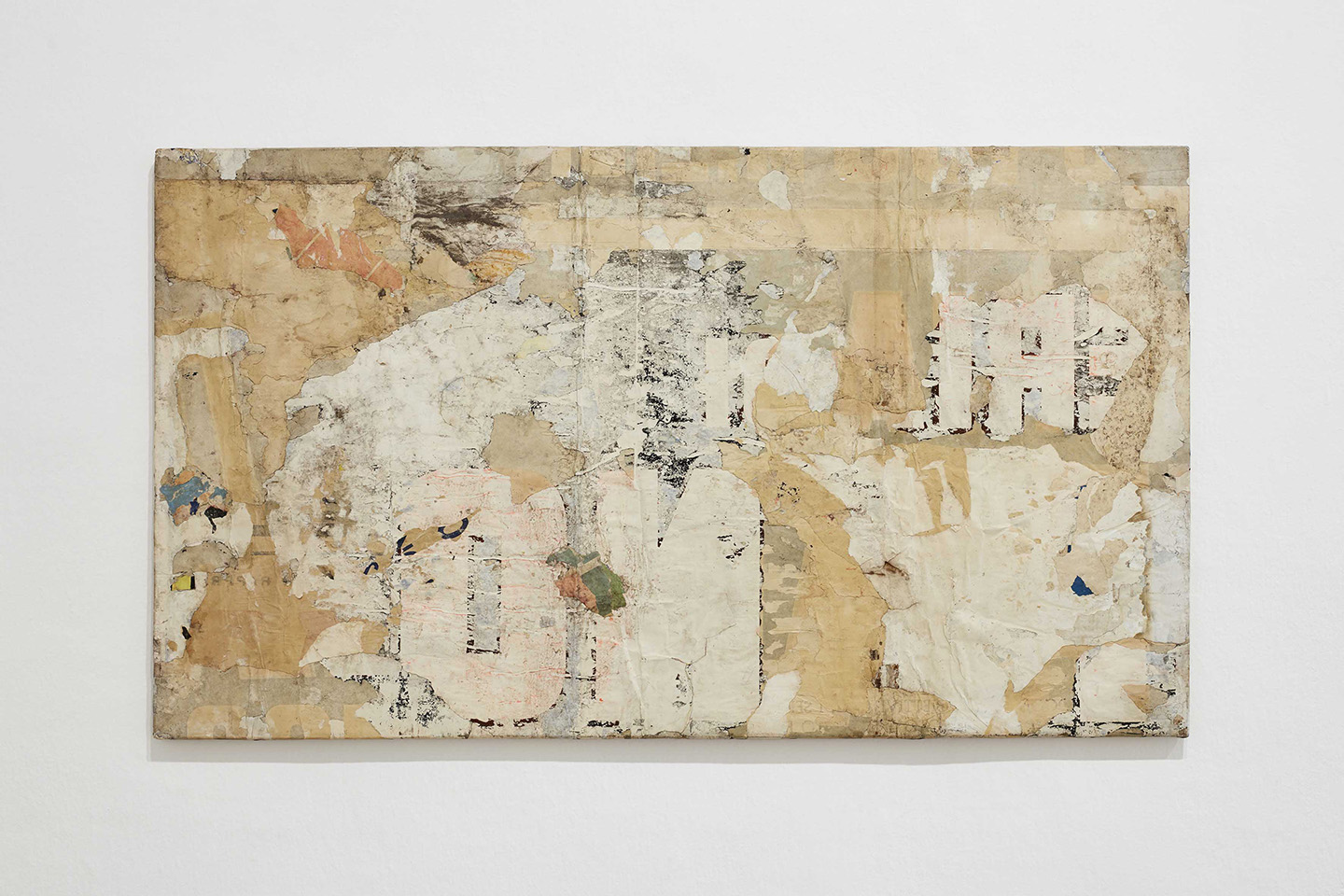 Galleria Christian Stein, with extensive curatorial contributions from the Mimmo Rotella Institute, is presenting an exhibition dedicated to artist Mimmo Rotella (1918 – 2006).
Both the historic gallery's locations, on Corso Monforte in Milan and on Via Monti in Pero, will feature an extensive and well-structured exhibition itinerary (with approximately sixty works on display), making it possible to retrace Mimmo Rotella's principal technical and artistic approaches to art making.
The selected works demonstrate how Rotella's activity unfolded, following a consistent line of development, beginning with his reworking of advertising posters.
The Milan space will present works created beginning in the mid-1950s, when Rotella removes posters directly from the walls of Rome and recomposes them in a manner inflected by art informel, inventing his décollages and retro d'affiches. Décollages such as Carta materia (Paper Material, 1958) and Technicolor (1961) and retro d'affiches such as Ero io (It was I, 1958) and Al reverso (On the Back, 1959) reveal the innovative and experimental power of this process. Appropriating the popular imagination, he constructs an articulate and complex formal composition, as, for example, in La vedette du rythme (The Star of Rhythm, 1962) and Il carabiniere a cavallo (Military Policeman on Horseback, 1963), resulting in his recognition as one of the most innovative figures in postwar Italian art.

From the mid-'60s to the late '70s, Rotella selects posters discarded by print shops to create his artypos, where the act of selection prevails over artistic intervention (Credit, 1971).
An overabundance of icons and symbols, almost a visual noise, characteristic of Italy during the transition from the years of economic boom to the Anni di Piombo, the "years of lead," a period of violent political turmoil, instigates, in the very early '80s, a need for silence and meditation. Rotella achieves this with his series of blanks, produced from 1980 to 1982: posters in tissue paper of a single shade, where the message remains silent, in favor of a reflection on the evocative power of the monochrome, as in White Transparent Blank (1980). Thus in some cases rare traces emerge, hints of what is meant to be communicated, as in Pic nic (1980) and Brown Blank (1980).
A selection of artypos and blanks can be seen in the Galleria Stein exhibition space in Pero, where there is also a wide-ranging emphasis on the late overpaintings and décollages. From the second half of the 1980s until the 2000s the artist focuses his 'mental radar' on painting, with clear references to graffiti in the United States and to the Italian Transavanguardia. In his overpaintings, Rotella intervenes on his décollages, or on posters that have not yet been torn, superimposing on the advertising image a dystonic and provocative pictorial sign (The Student's House, 1988) that is often unruly (CeSSna, 1988) and almost sensory, as, for example in Profili (Contours, 1992-1994).
Both the overpaintings and the décollages from Rotella's late period are characterized by their large scale; the works exhibited here have monumental dimensions and are often executed on sheet metal. In a world where the communication of the product to be publicized is almost shouted out on walls, Rotella, with a gesture of laceration – his internationally recognized stylistic cipher – demonstrates his ability to tame even the strongest images, expressing them in a version that is deconstructed (Souvenir de luxe [Memento of Luxury], 1993) or alienating (L'auto che va [The Car that Runs], 1991, and Soirée, 2004).
at Galleria Christian Stein, Milan
until 13 October 2018