EXHIBITIONS
Mirko Canesi "Cornucopia" at Ghiglio produce gardens – Parco delle Cave, Milan
Close
1
2
3
4
5
6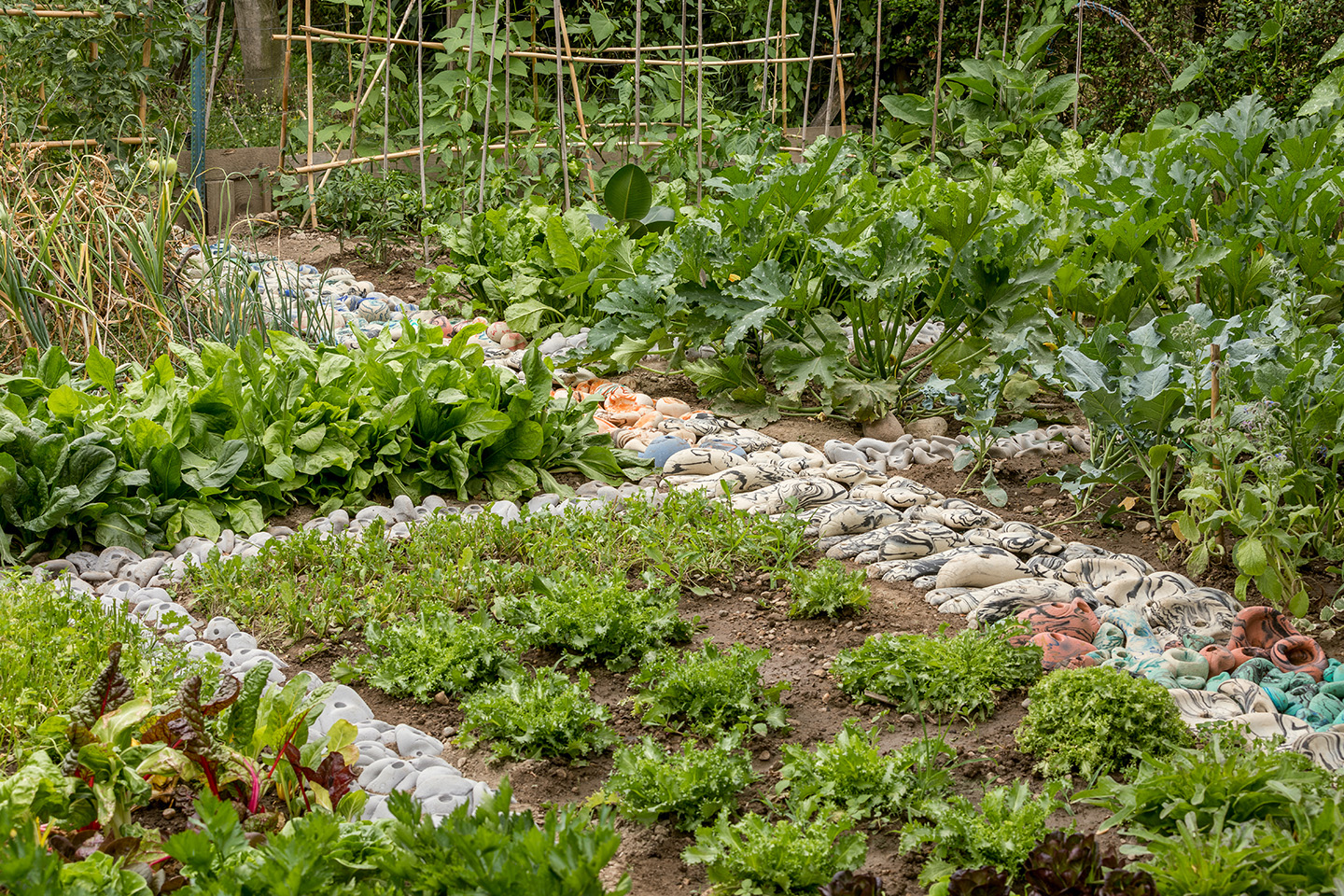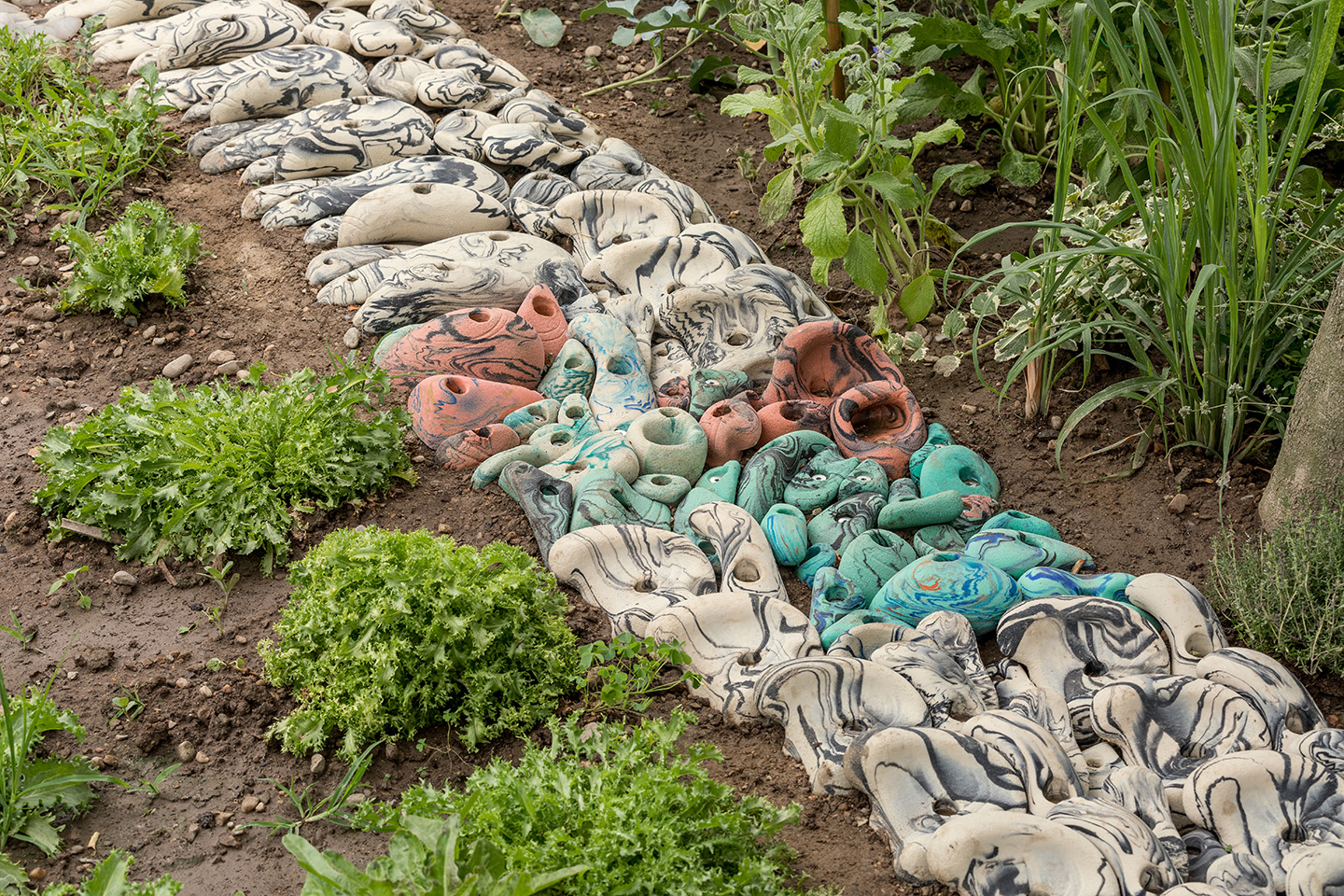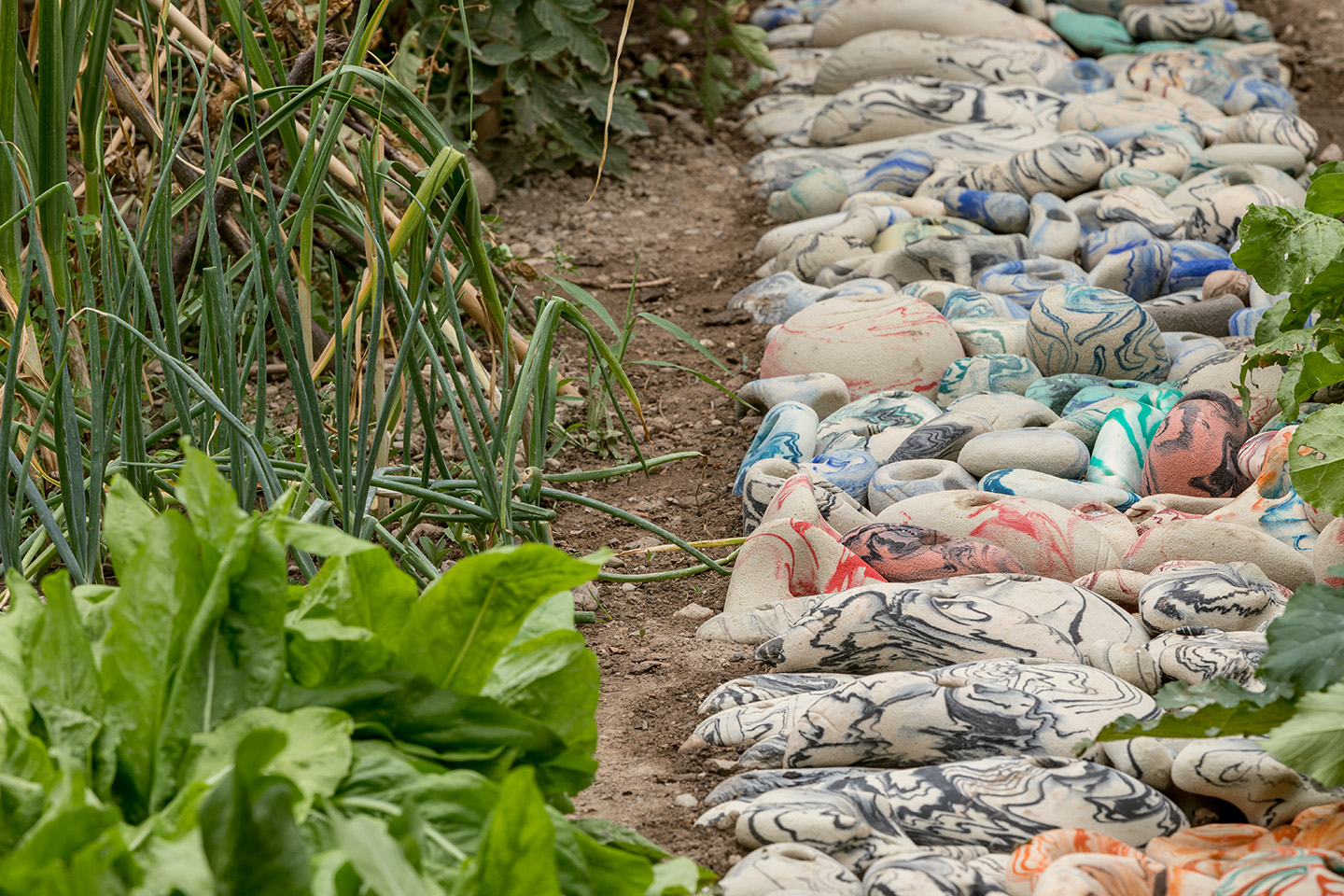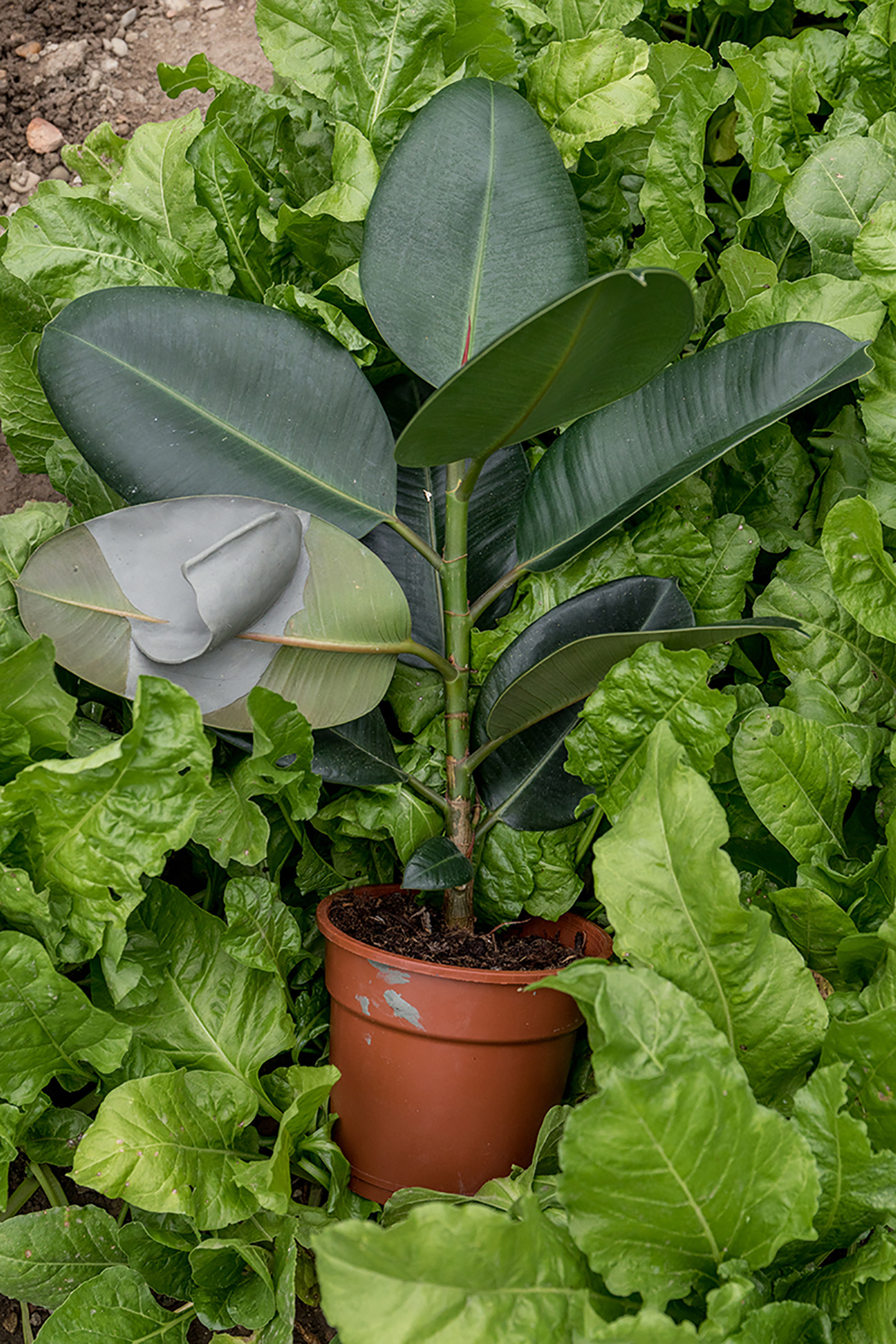 Curated by The Workbench
On June 16th 2017, towards the end of Spring, Cornucopia was presented. A specific intervention by Mirko Canesi and curated by The Workbench on the space of a currently cultivated urban produce garden, located inside Milan's Parco delle Cave. The aims of the project are to realise some radical ideas of artist focused on integrating different activities, namely artistic expression and agricultural practice.
True barriers keeping sides separated have no place in Mirko Canesi's vision, and his goal is to unite that which appears to be incompatible and distant, promoting co-existence between different instances, thus creating a third way. This way is then told not through artistic artifice, rather through having the artistic action itself become an existing and concrete figure, which, when dropped into reality, by existing starts to trigger new dynamics.
Through the expedient of a "wild attitude", the artist identifies himself in he who experiences for the first time without being able to discern the natural element from the artificial one, between the space of a produce garden and that of a museum, to the point of beginning to see the cultivated area as an exhibition space. Indeed, the central idea for the Cornucopia project came from the reflection on the exhibition space in its purest meta-artistic form, fascinated by the idea of an expositive project in the making that could count among its variables the passing of seasons and the presence of human figures devoted to their daily work in the practice of agriculture.
Despite the fact that no further exhibition will take place in it, the site specific intervention, preparing it to become an exhibition space in its own right, will become the stylistic hallmark for plot number 147.
Starting from the observation of the cultivated area, the artist decides to intervene on it through replacement rather than addition, rethinking the pre-existing structural elements in the produce garden and reflecting on the materials until operating on the verge of a pictorial and sculptural vision on the entirety of the garden's graphic interface.
The project perfectly fits in the landscaping context of the Parco delle Cave, an area completely mutated by man's designing intervention, from sand and gravel quarry into bucolic landscape and from Mafia-run automobile graveyard into natural reserve.
<<< Within Cornucopia, some of the artist's works from the series "Pls.." and "Laser cut" will be present>>
Yasmine Ostendorf
.
at Ghiglio produce gardens – Parco delle Cave, Milan. Curated by The Workbench
until January 2018